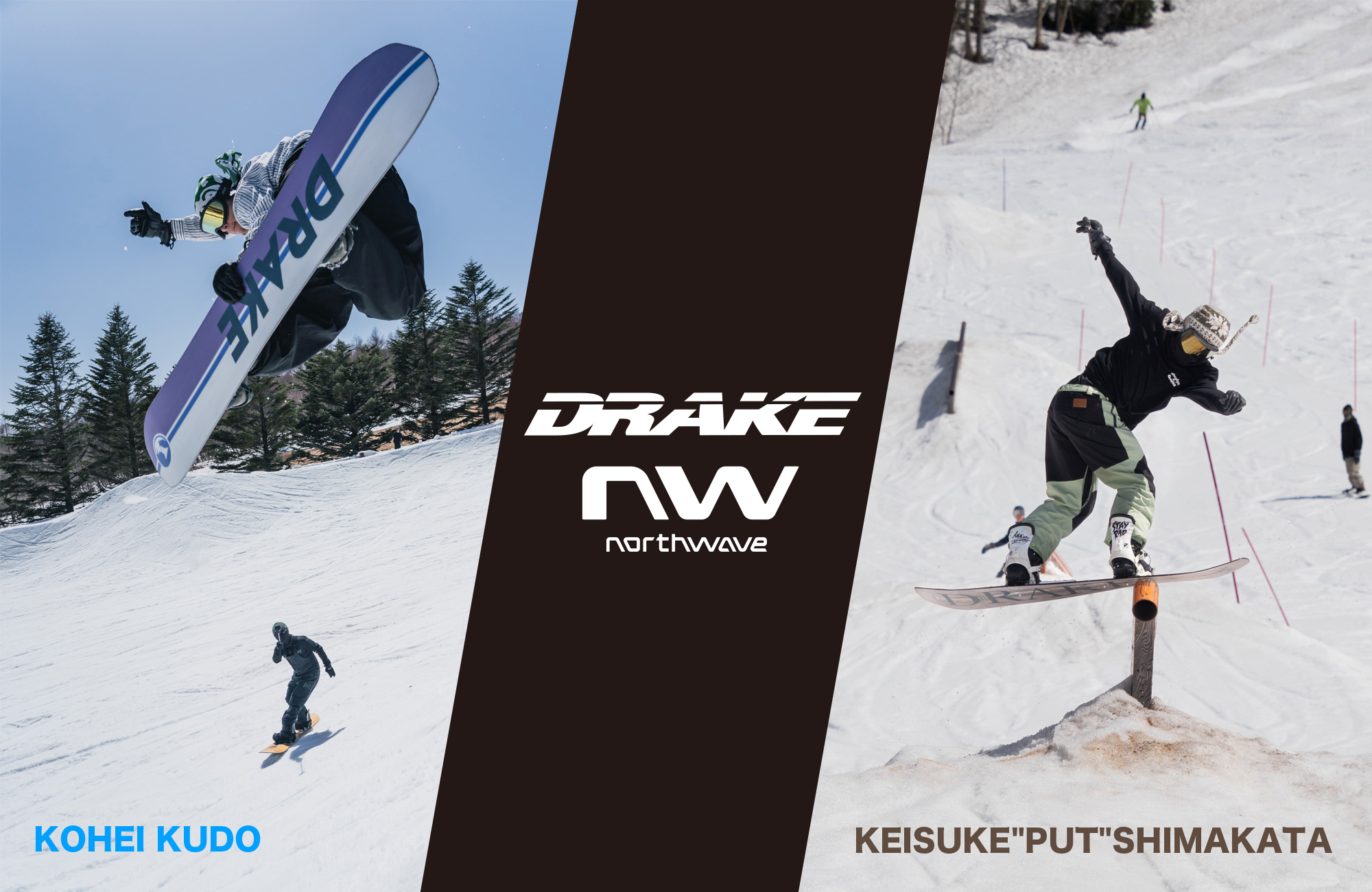 A long-established brand that was launched 30 years ago.
Collaboration with Rusty toothbrush, a quirky, fun and charming movie team from all over the world,
Kohei Kudo is talking about his signature model in collaboration with the NOMADIK brand he produces!
From Japan, Japanese people such as Shimakata PUT Keisuke joined the international riders.
PUT's creative videos are highly rated all over the world and their popularity soars!Check out that video!
Released a product that covers a wide range from freeride to park and grand trick.
Rapidly growing into a brand that you can't take your eyes off!
"The inner fit is excellent, and ...
NORTHWAVE / DRAKE glow ...
To maximize the performance of boots ...
DRAKE Vinede, a favorite of top riders ...