The Pyeongchang Olympics are just around the corner, and I'm really wondering what kind of gear the riders who are active in the top scene are using.The BURTON team with many excellent riders.I focused on the gear that supports their success and why they are using it.
File-1
AYUMU HIRANO Ayumu Hirano
Will excite all over Japan
Snowboard superstar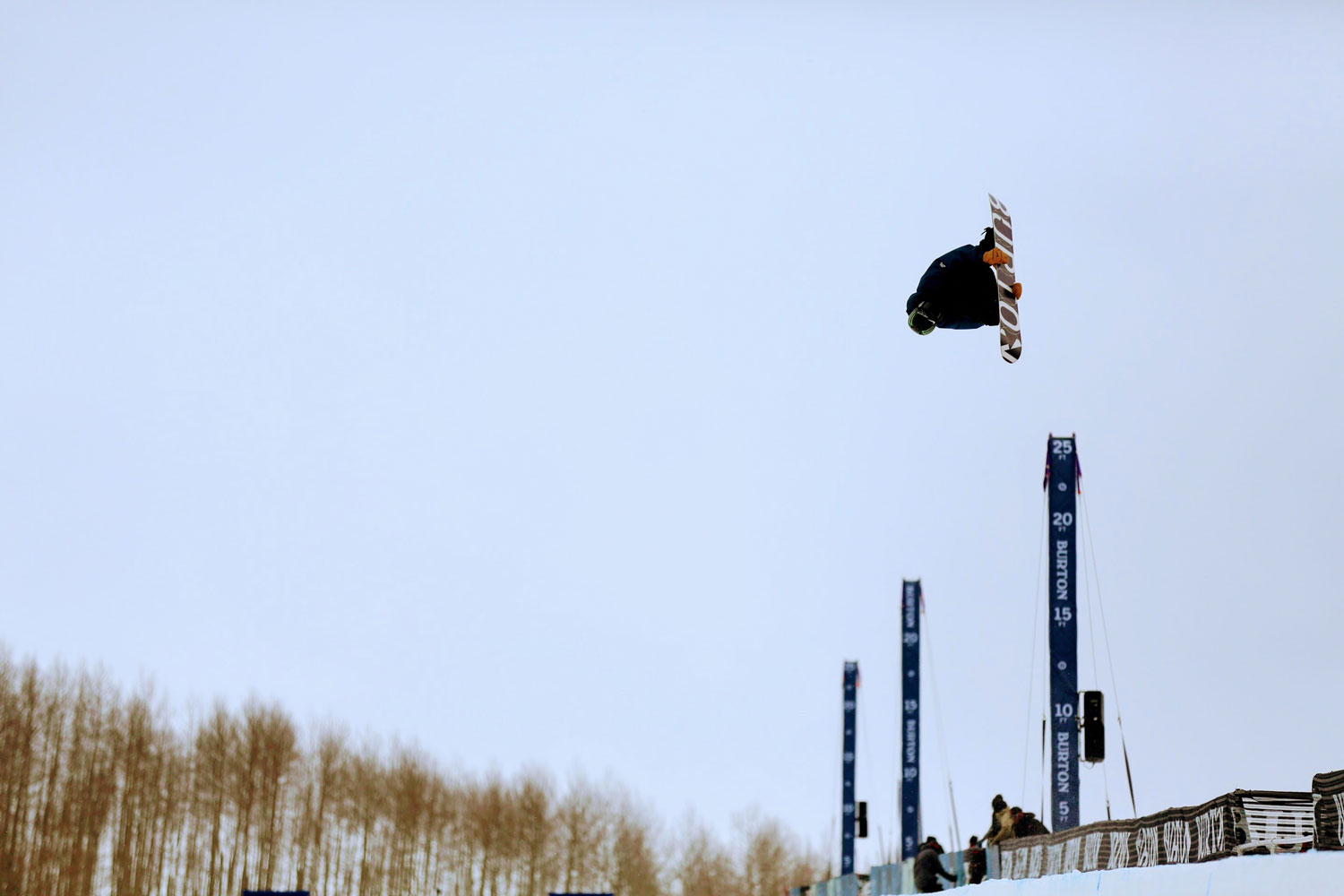 Won a silver medal in the 2014 Sochi Olympics Halfpipe event.As the first Japanese medalist of the Olympics, Ayumu Hirano's name quickly spread throughout Japan.After that, he was active in big contests such as X GAMES, but he was seriously injured at the US OPEN at the end of last season.Now that the wounds have healed completely, we are ready for the upcoming Pyeongchang Olympics. At the FIS World Cup held in Copper Mountain, Colorado, USA in early December, it was also a race for the American national team, so while leading players entered all over the place, they showed off a routine incorporating the front side double cork 12. It was an overwhelming victory.Ayumu continues to make good progress by winning the FIS World Cup China Tournament on December 1440st. In February 12, I can't wait to see him standing at the top of his dream stage with the unprecedented back-to-back 21.
On December 12, Ayumu Hirano has been nominated as a representative player for the half-pipe event of the Pyeongchang Olympics of the Ski Association of Japan !!
with BURTON ―――― Ayumu Hirano's gear comment


HARD GEARS
By continuing to ride a model that is easy to handle
It moves like a limb
"I've been riding CUSTOM ever since I got sponsored by BURTON. It's not too hard, not too soft ... No, I think it's a soft-flex and easy-to-use camber board. The reason I keep using it is because I'm completely used to this board. It's also because I didn't have the time to switch to another model. I think it's better to be there ... Thanks to that, CUSTOM now works like my limbs. Riders who are doing half-pipes are pretty good at CUSTOM X. I used to ride the pipe only once and slipped on the pipe, but it was a little too hard to operate ... Softflex is more free and I want to do this. You can do what you think in an instant, and it's easy to create a style as if your feet and board are sticking together. "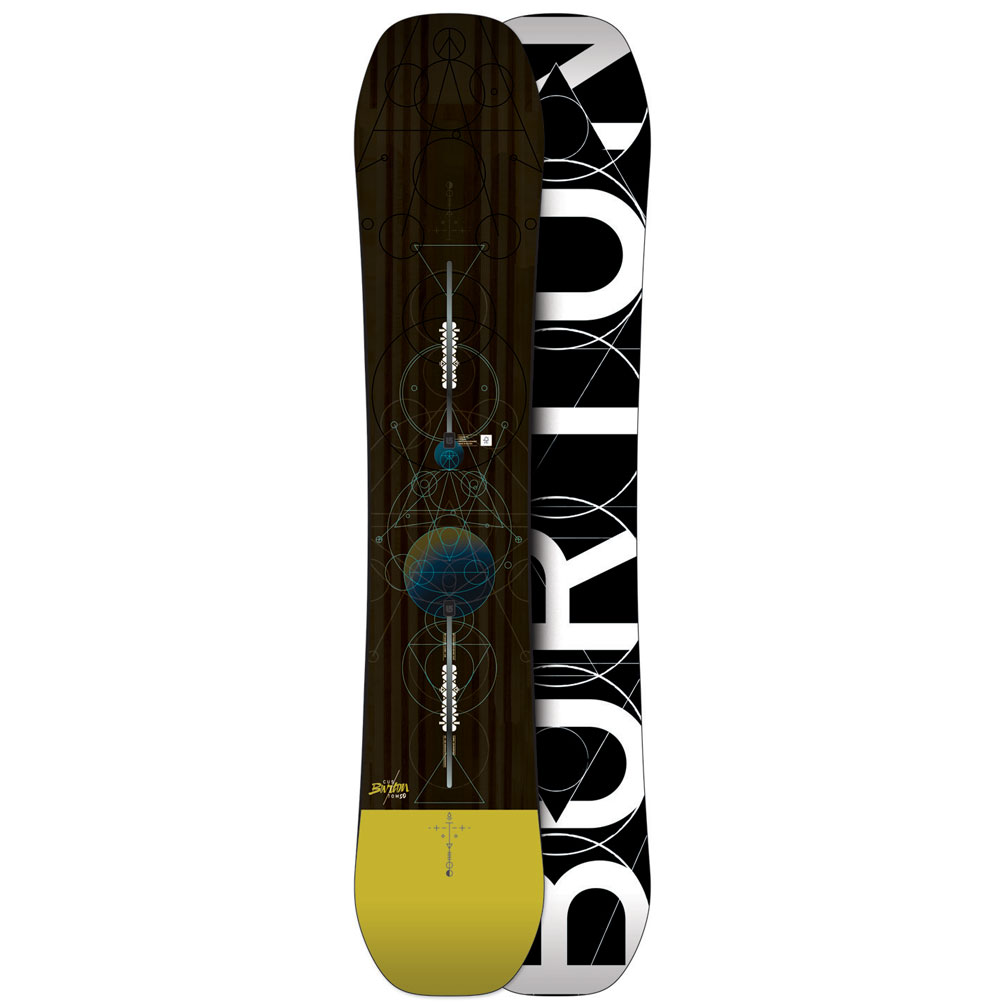 ▶ ︎Model used: CUSTOM 150
From its birth in 1996 to the present, it is a timeless masterpiece that has been loved by many snowboarders because it is the most diverse and has always introduced the latest technology.It is light and has an exquisite balance of excellent repulsion and moderate flex.This season, we have introduced a new shape to refresh the look and feel.
BEND: Camber
SHAPE: Directional
FLEX: Twin
SIZE: 150, 154, 156, 158, 162, 154W, 158W, 162W, 166W, 170W
PRICE: ¥ 82,000
Because movement is not restricted
The soft flex model is in good shape
"I use a relatively soft model for the binding to match the board. I think it's easier to control the suspension, including the boots, because the gears are flexible, so it's easy to put out a style. It's easy to think that if it's soft, it doesn't have the support power and the risk of injury increases, but this MALAVITA EST has perfect support for the part you want. Above all, you don't want to limit your movement by using a stiff undercarriage gear. I think I'm the type who keeps using the model that I once thought "this is good".It's a setting, but the stance is wide so that you can wait until the lip of the pipe is barely reached.Considering all that, such as jumping out smoothly into the air and setting up difficult tricks, it was better to have a short tail and nose.The angle is fixed at 15 ° for the front legs and -6 ° for the hind legs so that the pipe is slippery regardless of whether it is normal or switch. "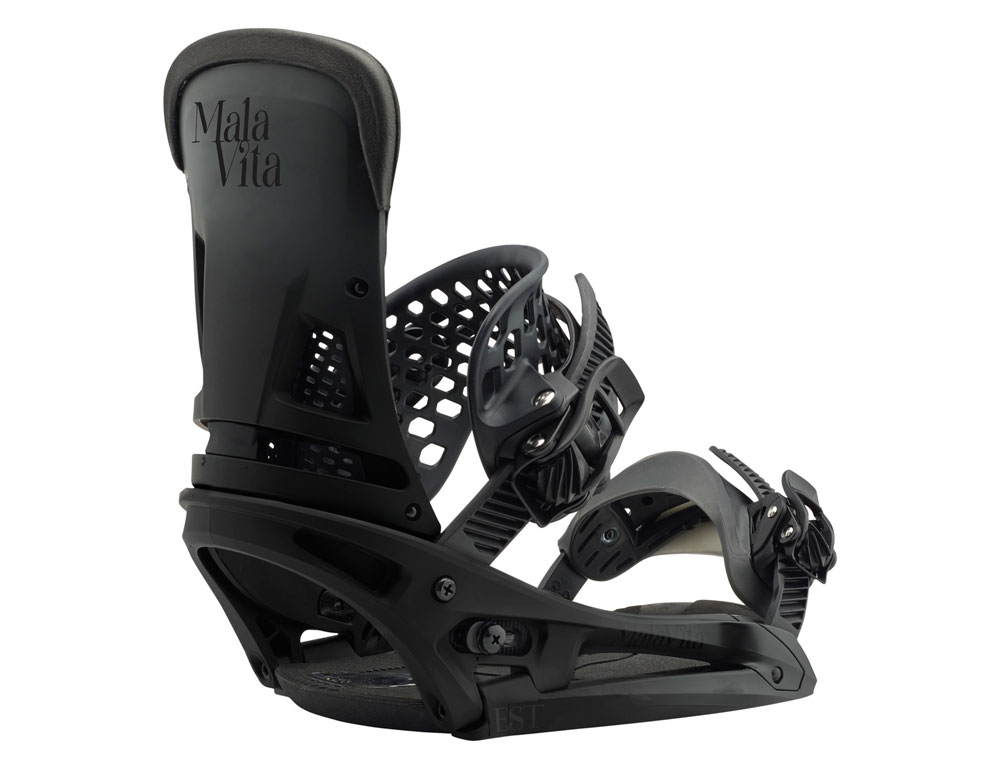 ▶ ︎Binding model:Malavita EST
Medium flex specifications that condense the highest peak technology and adapt to all scenes.Heel hammocks, Super Grip Cap Straps ™ and Asymmetric Hammock Straps ™ wrap your boots tightly for responsive, seamless fit and ultimate comfort.Equipped with The Hinge that expands the range of movement of the legs.
COLOR: Black Fade, White Rabbit, Hemp, Tealest, Black / White Wing
SIZE: S, M, L
PRICE: ¥ 46,000
000