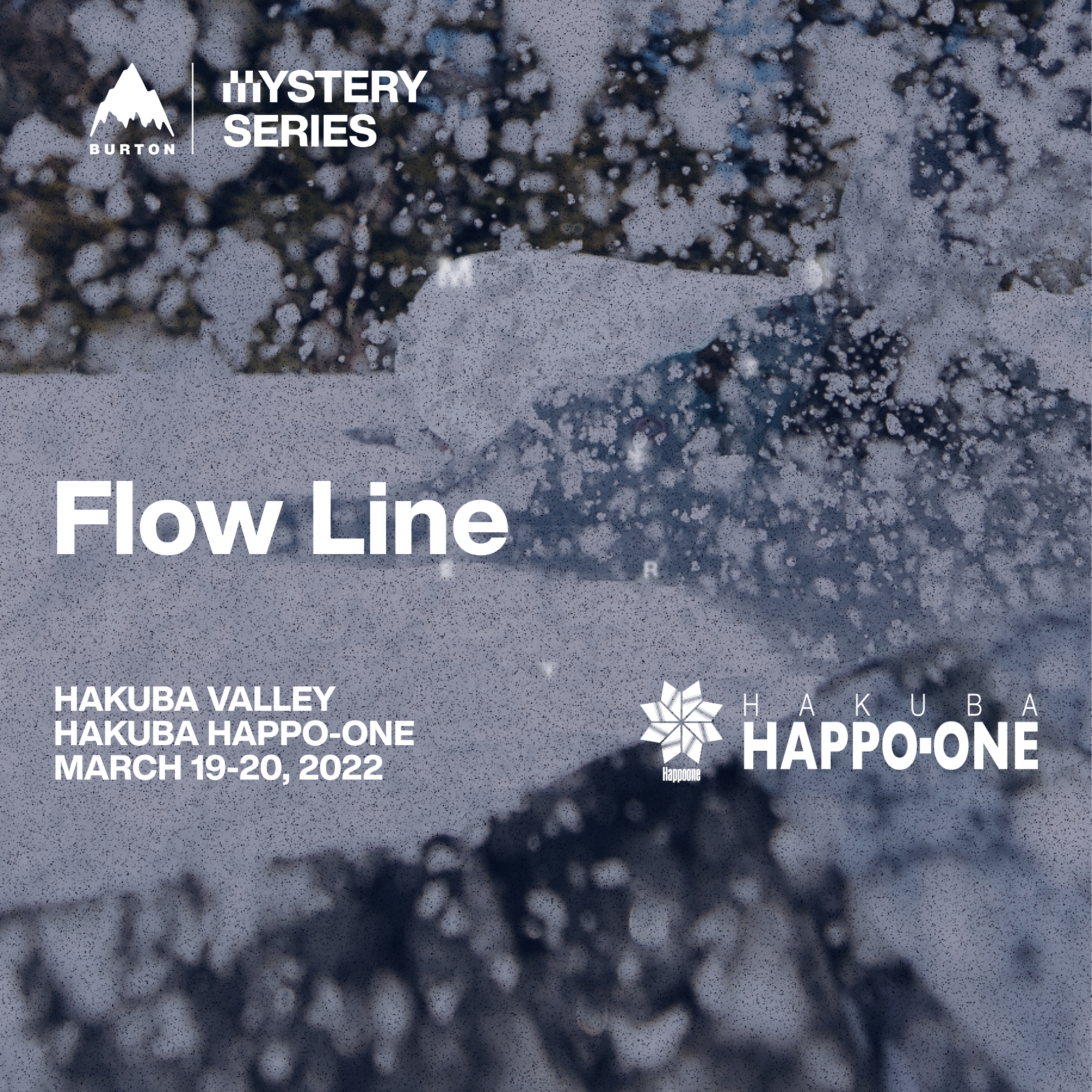 Burton Mystery Series: Flow Line will be held on March 3th (Sat) and 19th (Sun) at Hakuba Happoone Ski Resort in Nagano Prefecture.
Yuka Fujimori and INK crew will also visit on the day!Carve your own line on a special course that takes advantage of the terrain!
What is Mystery Series?
It is a new event that replaces the traditional battle "Burton US OPEN" that has continued since 1982, and will be developed as a kick-off event from this year, aiming for completion in 2024. The Mystery Series will be a round-based tournament, with many tournaments held around the world in Round XNUMX.It is also held in various places in Japan, and those who win the prize can take the piece to the next step.Round XNUMX will be a tournament to decide the representatives of each country, and the winner will be invited to the world tournament and Round XNUMX will start.By holding tournaments all over the world, it seems that it will be a tournament where riders from more countries will gather.
Held at Happoone Ski Resort this year
"Flow Line at Hakuba Valley Hakuba Happo-One"
The first event to be kicked off in Japan will be held on March 2022th and 3th, 19,20.
This tournament is not a round system, but a tournament where many snowboarders of all levels gather, with the aim of making the Mystery Series known.An event that has the meaning of a road that starts from this tournament and connects to the future.Anyone can participate and it seems that the content will be enjoyable.
【Venue】
Happoone Ski Resort
【event date】
2022/3/19,20
[Event summary]
19 days
Course opening / rider session
20 days
Jam session with prizes
What kind of special course will be developed and what kind of event will be held on the day?Details will be released from time to time, soOfficial websiteCheck it out!