If you try a trick, you must wear a protector on your upper body
There is a high possibility that the lower half of the body will be smashed, especially around the buttocks and knees, even if the person falls from normal riding.That doesn't mean that your upper body is safe.If it is blown at the opposite edge, it may fall from the shoulder or bang the elbow.The higher the speed, the greater the risk.
And if you try tricks with kickers, jib items, halfpipes, and gratris, you may make mistakes before you master the technique, and the risk of hitting various parts of your upper body increases.Moreover, the upper body also has a part called the spinal cord, which is important for human life.That is why I want to wear a protector that protects my body.
However, what is still worrisome is that a sturdy protector that has a function of firmly protecting does not impair motility?The question is.If the protector becomes a burden in order to perform intense trick movements smoothly, it is a complete fall.That is why high quality and high performance products are required.Not only shock absorption, but also ease of movement and whether or not it gets stuffy when sweating.Rather, these points will be more of a concern than the lower body.
<Shoulder circumference>
Injuries around the shoulder, such as clavicle fractures and dislocations of the shoulder, can also occur with a reverse edge fall from normal gliding.I want to choose a product that is sufficiently protected, but since the shoulder area is a part with a lot of movement, I want to choose a product that does not give stress to the movement.
<Back>
The spinal column needs to have good protection, but we also want to emphasize ease of movement.As a matter of course, I want to be careful about being able to move without stress when wearing clothing.
<Front>
The ribs are also surprisingly vulnerable to damage.Even if you don't have a fracture, you can easily get injured such as cracks and bruises.Considering the ease of movement, I want to choose one that is smartly protected without the front being rugged.
<Elbow>
Even if the protector is worn only on the part where the movement is intense, the pad may be misaligned.Better products are designed so that they do not shift.
It is meaningless if the protector shifts up due to violent movement.Choose one that fits your body tightly and does not shift.
ARK upper body protector
ARK protectors are used by many top riders.The reason is that it is made with excellent materials and has high performance.And the best shape is adopted based on the opinion of the rider.ARK has made steady efforts in development and continues to make products that do not betray the trust of riders. Check out popular items from the ARK upper body protector lineup.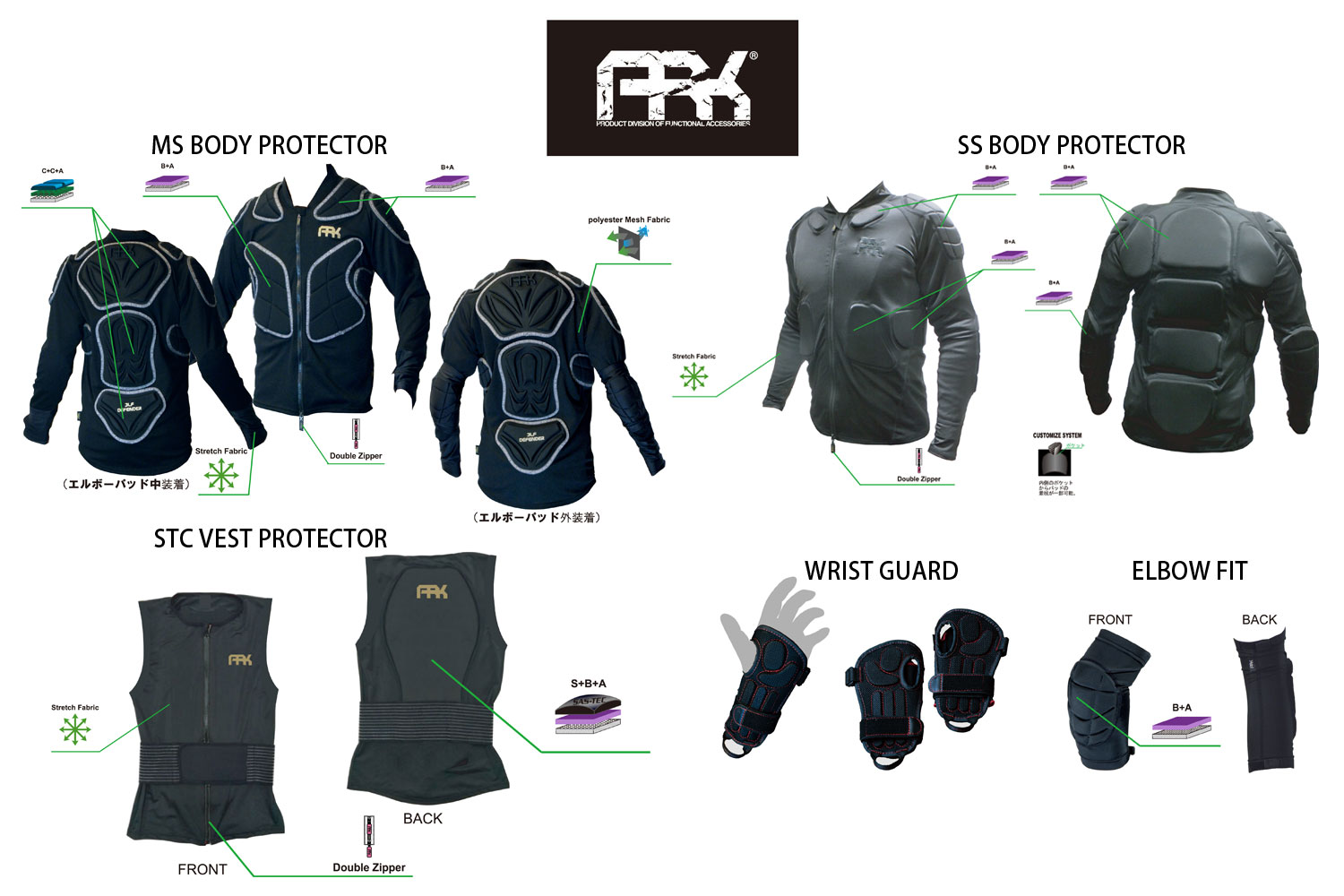 ---
MS BODY PROTECTOR
High-grade model pursuing the latest technology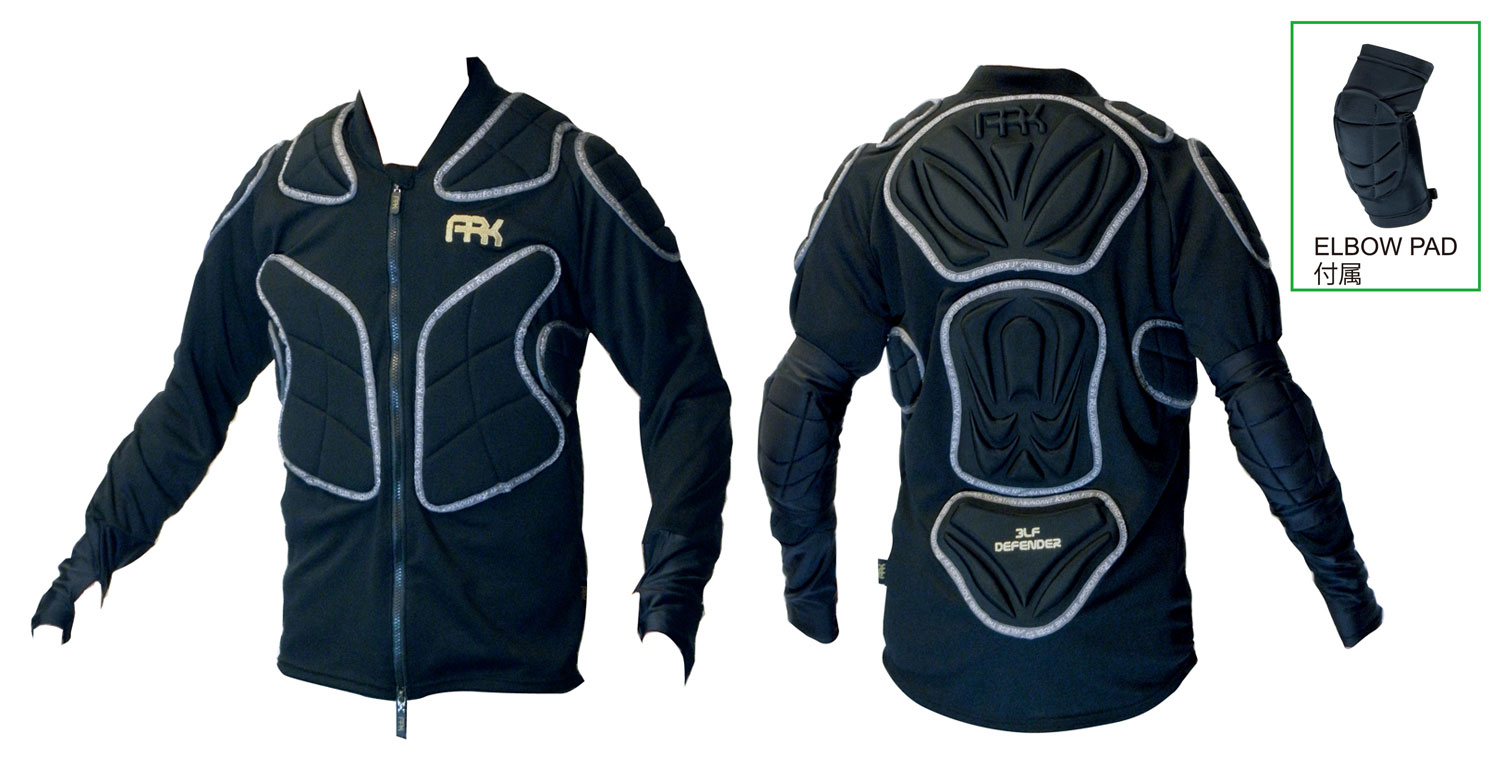 The pad placed on the spinal column adopts a specially molded three-layer structure with different altitudes. The double adoption of PF-3FORM and 01D AIR MESH enables shock absorption, repulsion, and dispersion that could not be obtained with conventional soft foam.By wearing the inner belt, the back pad is fixed in the appropriate position.The attached elbow pad can be attached to the inside or outside depending on your preference.
Item no: AR1801
Size: <UNISEX> XS, S, M, L, XL
Color: Black
Price: ¥ 24,200
---
SS BODY PROTECTOR
A lightweight, strong and easy-to-move model born from the opinions of ARK riders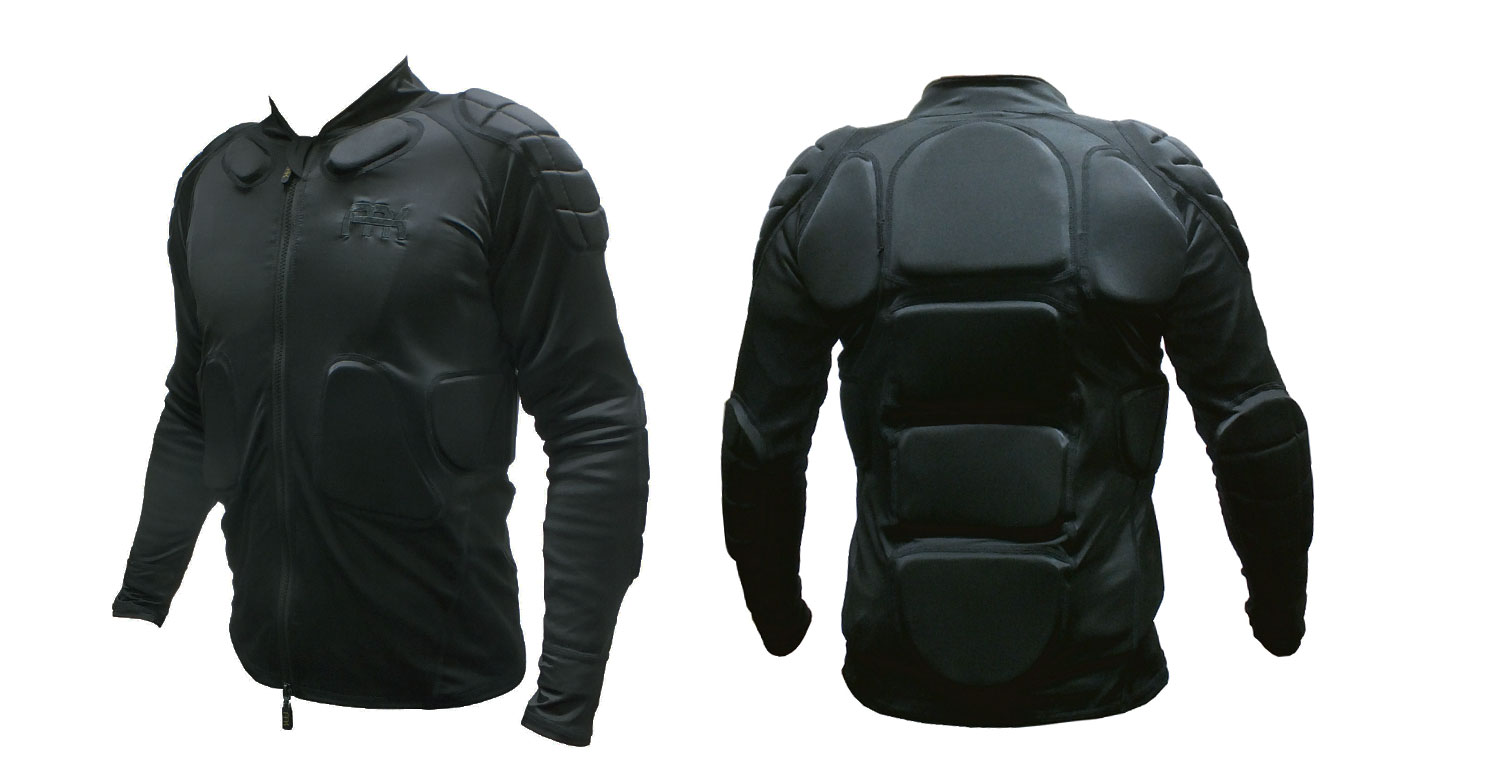 A lightweight jacket created from the feedback of the opinions of many ARK riders, with sufficient impact resistance and ease of movement.By adopting 3D AIR MESH on the pad surface that hits the body, breathability is improved compared to the past.
Item no: AR1802
Size: <UNISEX> XS, S, M, L, XL
Color: Black
Price: ¥ 16,280

---
STC VEST PROTECTOR
The strongest vest using SAS-TEC that firmly protects the spinal column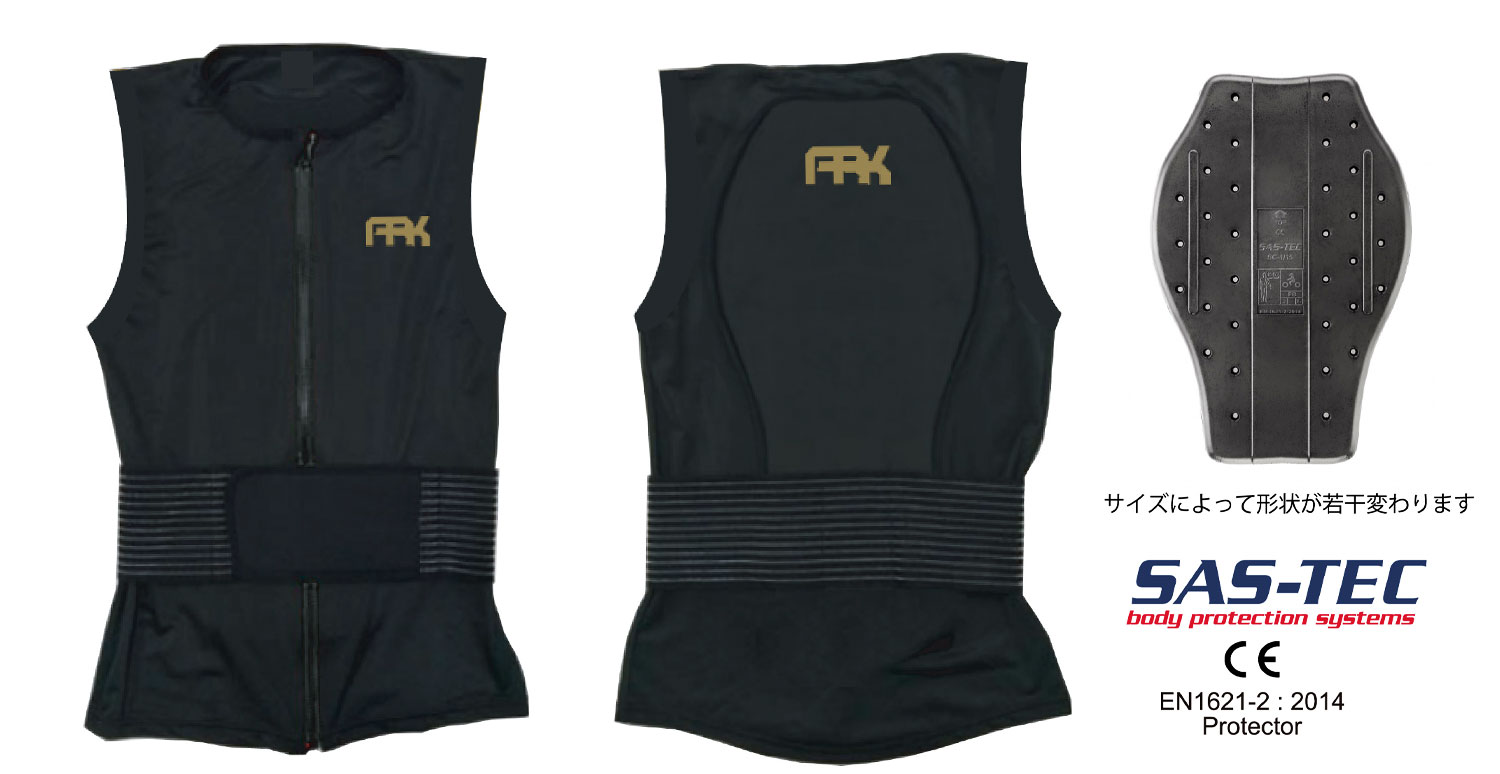 The strongest back protector that completely protects the spinal column completed in collaboration with SAS-TEC. Due to the instant curing characteristics of SAS-TEC, impact is reduced even when strong force is applied.It fits the body and does not impair motility.A high-grade model for snowboarders who challenge high-risk, high-difficulty tricks.
Item no: AR11003
Size: <UNISEX> XXS (130-140), XS (140-150), S (150-160), M (160-170), L (170-180), XL (180-190)
Color: Black
Price: ¥ 20,790

---
ELBOW FIT
Excellent shock absorption and dispersion power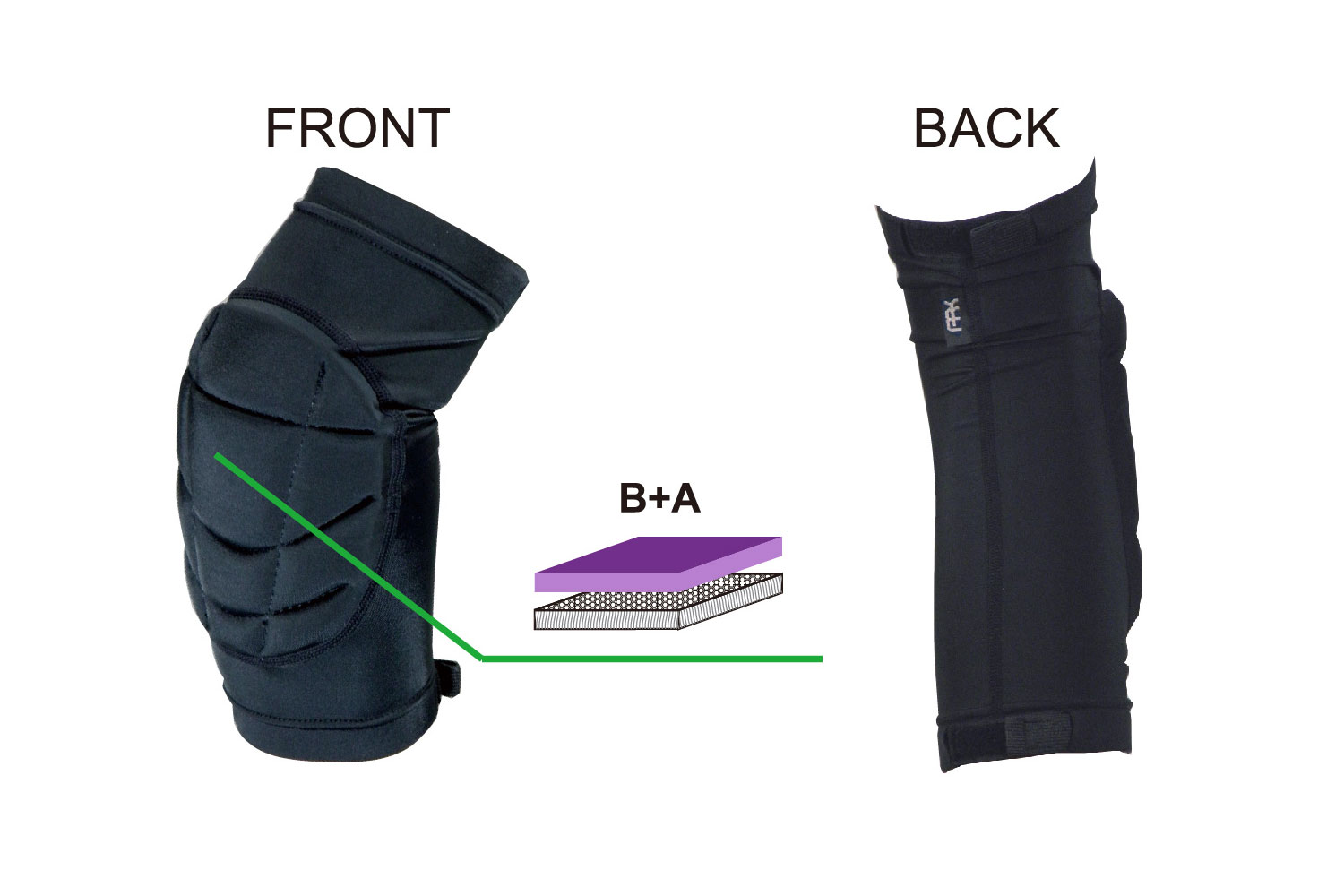 The PF-01 FOAM, which has excellent cushioning properties, absorbs, disperses, and compresses and repels shocks, and the 3D AIR MESH absorbs and disperses shocks to maintain breathability.Equipped with an adjuster belt on the top and bottom to prevent slippage.
Item no: AR3702
Size: <UNISEX> FREE, <JUNIOR> FREE
Color: Black
Price: ¥ 3,190 <UNISEX> FREE, ¥ 2,750 <JUNIOR> FREE

---
WRIST GUARD
Prevent wrist injuries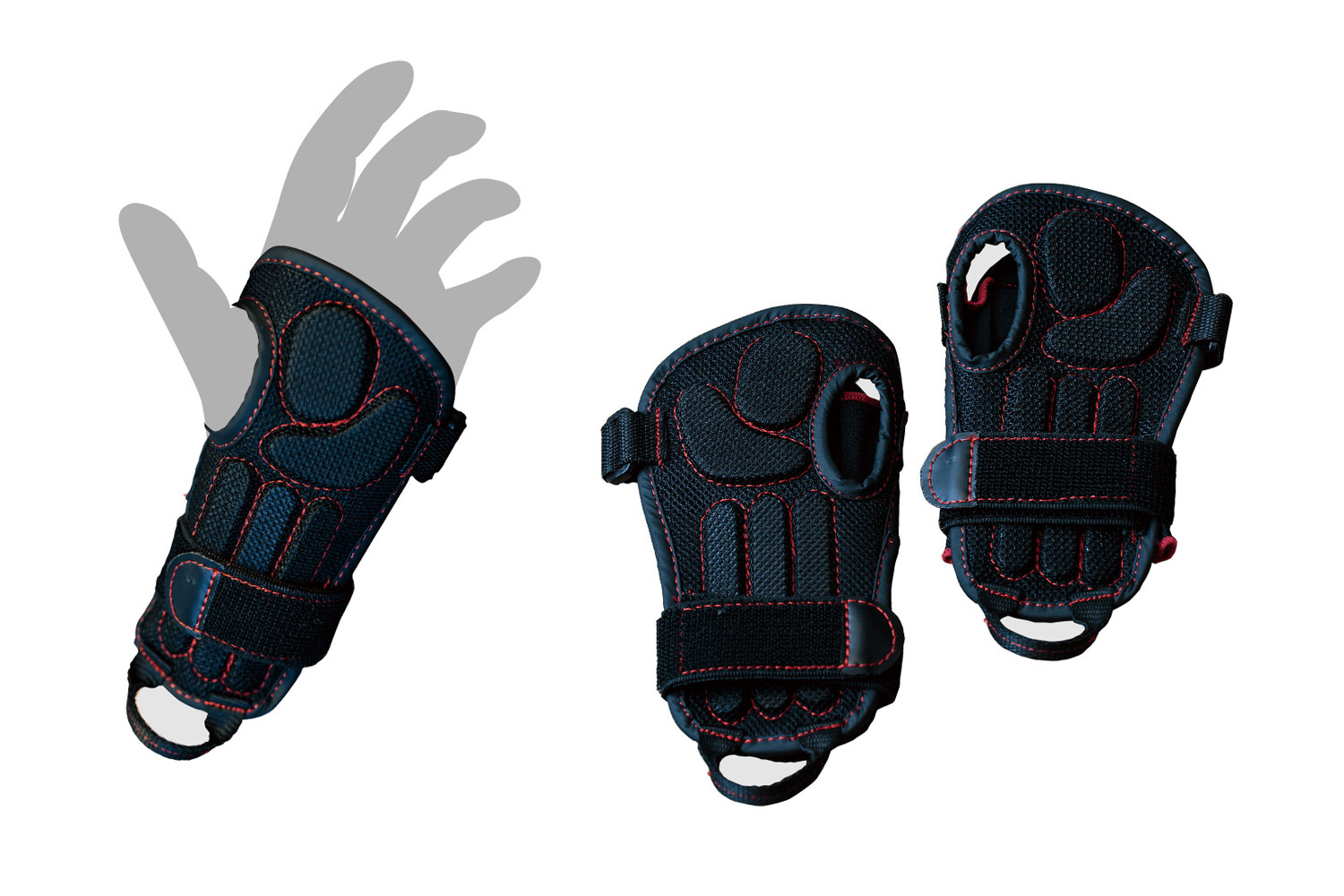 The plate divided into 3 fits tightly on the wrist.Reduces stress on the wrist when worn.
Item no: AR3601
Color: Black
Price: ¥ 4,180
---
<High-performance material used for ARK protector>
PF-01 FOAM>One layer absorbs, disperses, and repels impact, does not harden even at low temperatures, and does not absorb moisture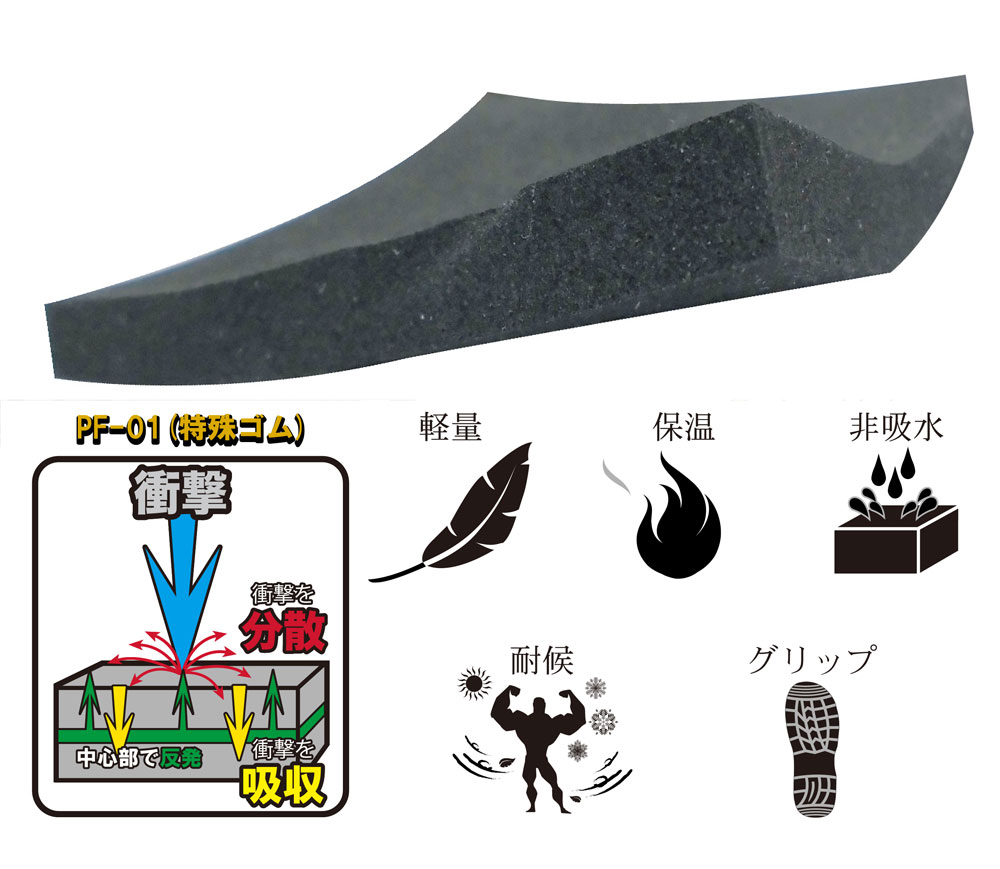 A material with excellent cushioning properties and excellent impact repulsion, dispersion, and absorption.It is lightweight, has excellent tear resistance, and has low heat insulation, low thermal conductivity, and excellent heat retention.Since it has a non-water-absorbing, closed-cell structure, it does not accumulate moisture in the pad, has excellent water resistance, and is less likely to deteriorate or deteriorate due to sunlight, wind and rain, and temperature changes.

3D AIR MESH >Lightweight, high resilience, excellent flexibility, and significantly reduces stress when worn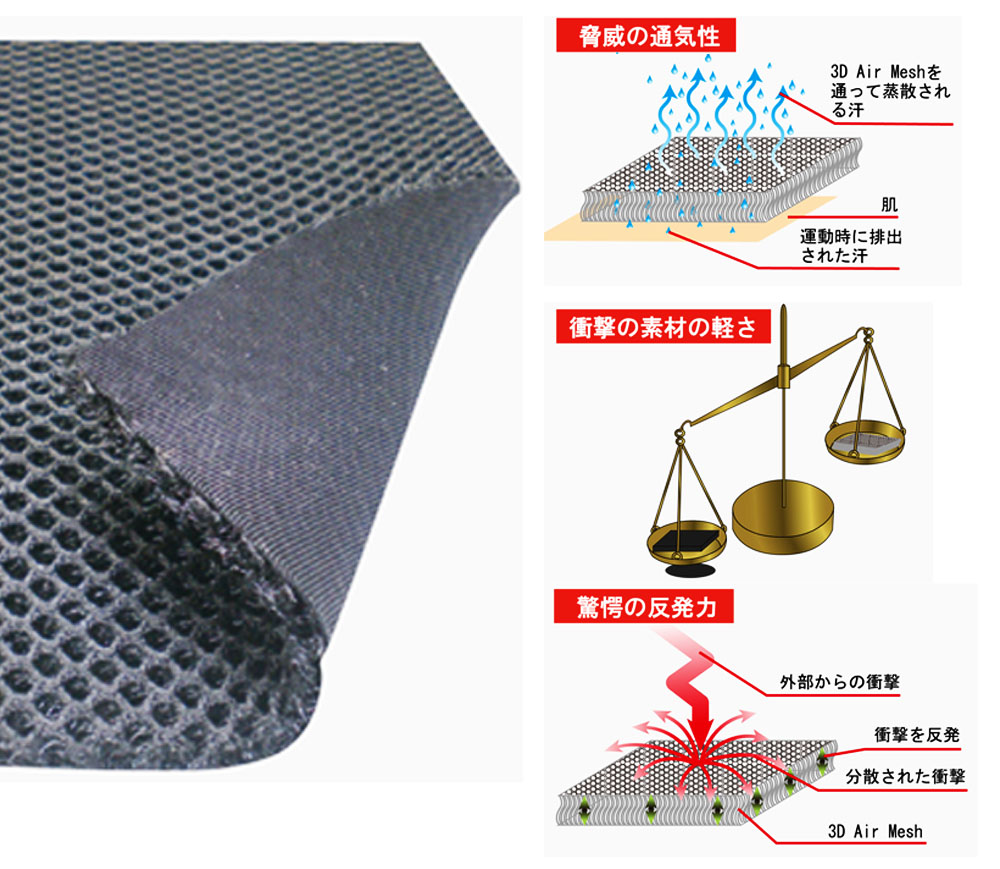 A material that is also used in child seats, nursing beds, and PC bags.Nylon-based filaments placed innumerably on the inside efficiently and finely disperse the impact applied from the outside.A polyester fabric with excellent quick-drying properties is used on the front side to quickly evaporate sweat generated during exercise and prevent stuffiness.Lightweight and highly flexible, it greatly reduces the stress on the body when worn. It is installed on the inside of all ARK protectors.
SAS-TEC >The strongest pad featuring instant curing by SAS-TEC of Germany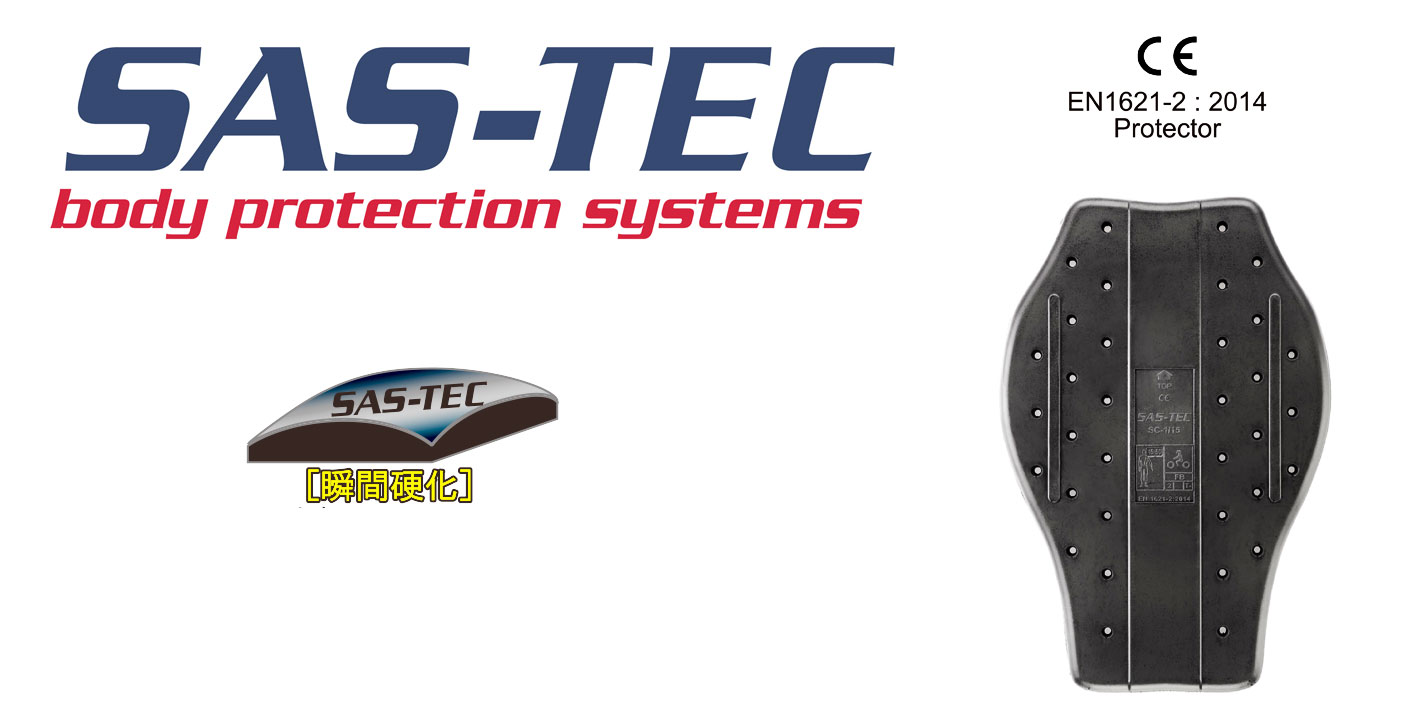 It is about 1/4 the weight of a normal hard shell, and while it is usually soft to wear, it absorbs weak impacts softly and absorbs strong impacts firmly, reducing the impact on the body in case of emergency. ..It has the characteristic of instant curing and responds accurately to various impacts of snowboards.