The higher the speed, height, technical, difficulty, and level of snowboarding, the greater the damage caused by control mistakes.Nowadays, even juniors and kids are able to use kickers to smoothly perform spinning techniques and climb the stairs to improve one after another.
Guratori is also at its peak on the general slopes.On the other hand, there are more areas where you can enjoy natural topography such as non-compacted snow areas.With the performance of gear such as boards, bindings, and boots improving, we are entering an era where it is easy to challenge higher levels of skiing.
You must be enjoying snowboarding even more this season and aiming to improve your skills.
But how do you protect your body from injury risk?
Will I be able to endure the pain of falling?
What is needed is the presence of a protector.There are many places where you can get hit and damaged when you fall down on your lower body, upper body, or snowboard.The role of the protector is to firmly cover the part to be protected and soften the impact.For those who challenge hard sliding, it is a must-have item.It should be considered part of the gear.
That's why it doesn't mean that "anything with cushioning properties is fine as a protector".
It can be said that "performance" and "quality" are very important.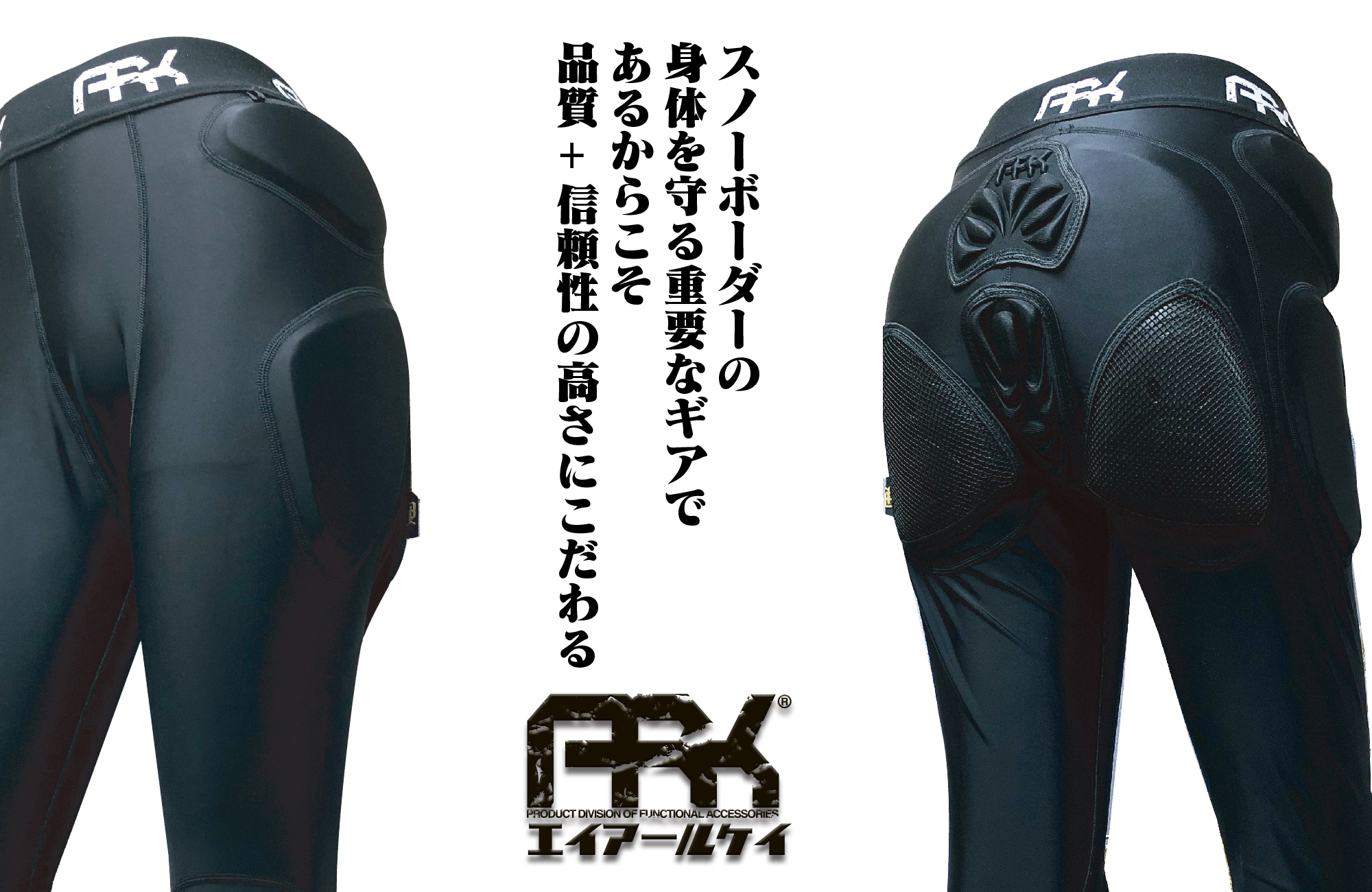 Among the many protector brands, ARK is a highly reliable protector specialty brand worn by many top riders.
Based on the premise of being worn by top riders, we are creating products that thoroughly pursue the quality of being able to withstand strong impacts, fully demonstrate performance even in harsh conditions, and be comfortable to wear. ARK uses FOAM material, which has high heat retention and does not harden even at around -20°C, which greatly reduces stress during riding.It is very important that you can wear it for a long time without feeling any difficulty in movement.Even if you use good materials, it doesn't make sense if it's uncomfortable to wear or if the silhouette looks ugly when you wear it.There is no doubt that it has earned the trust of top riders because it is developed with attention to detail.
STC HIP PROTECTOR
Equipped with the strongest protection function with instant curing
Highest model with SAS-TEC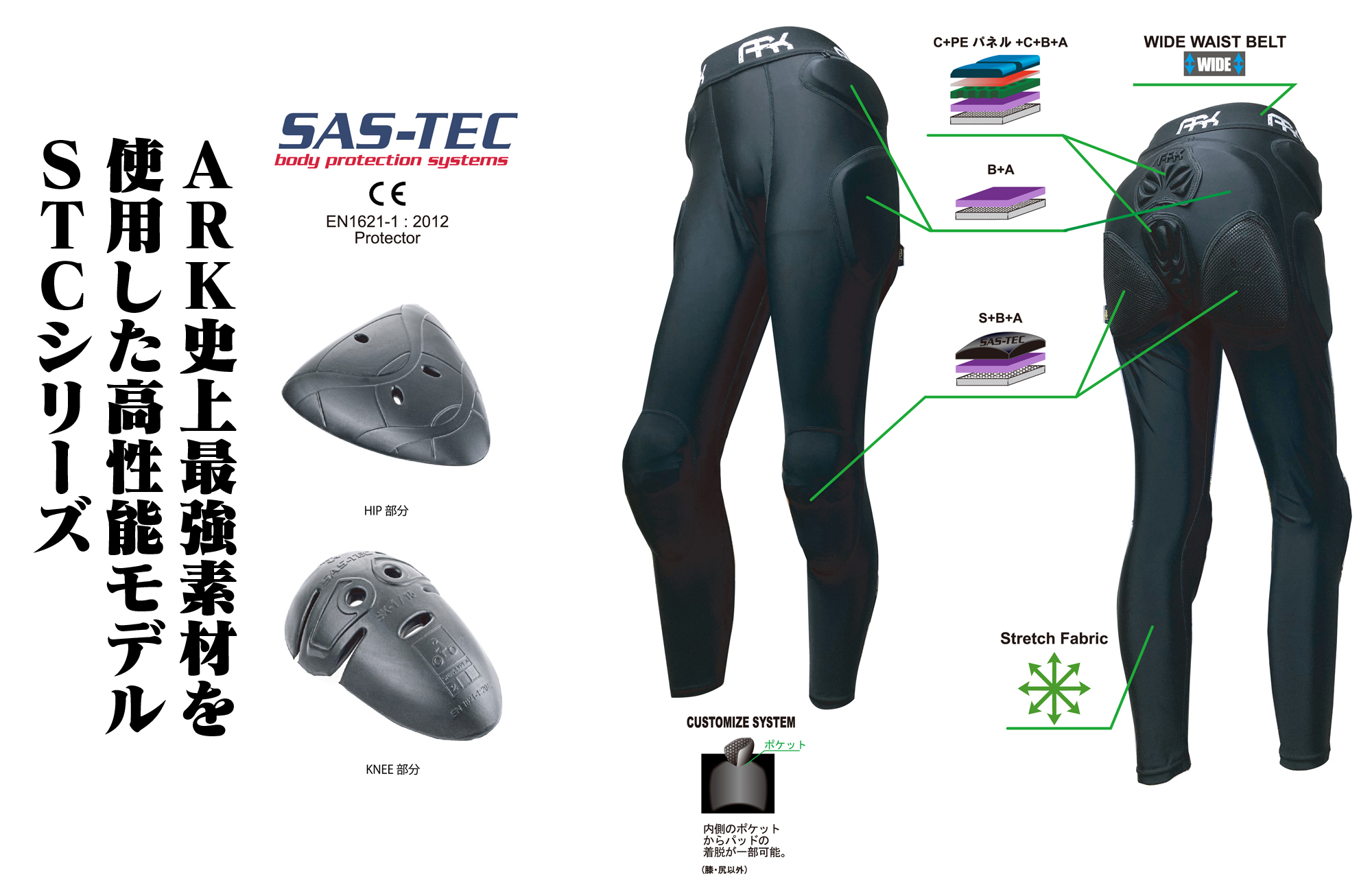 The highest peak model of ARK is the STC HIP PROTECTOR, which uses a high-performance material called SAS-TEC. SAS-TECH is a material that demonstrates excellent protective performance that exceeds the standard value of motorcycle protector materials by 50% or more, which was realized in collaboration with German company SAS-TEC.It is very lightweight, about 1/4 of the hard shell, and while it is usually soft to wear, it absorbs weak impact softly and strong impact firmly in case of emergency.It is an excellent FORM material that can reduce the impact on the body to a low level.
STC HIP PROTECTOR uses SAS-TEC for the pad on the buttocks.It protects the rider with quick and best shock absorption against various impacts.Part of the pad can be removed from the inner pocket, and it can be customized for use.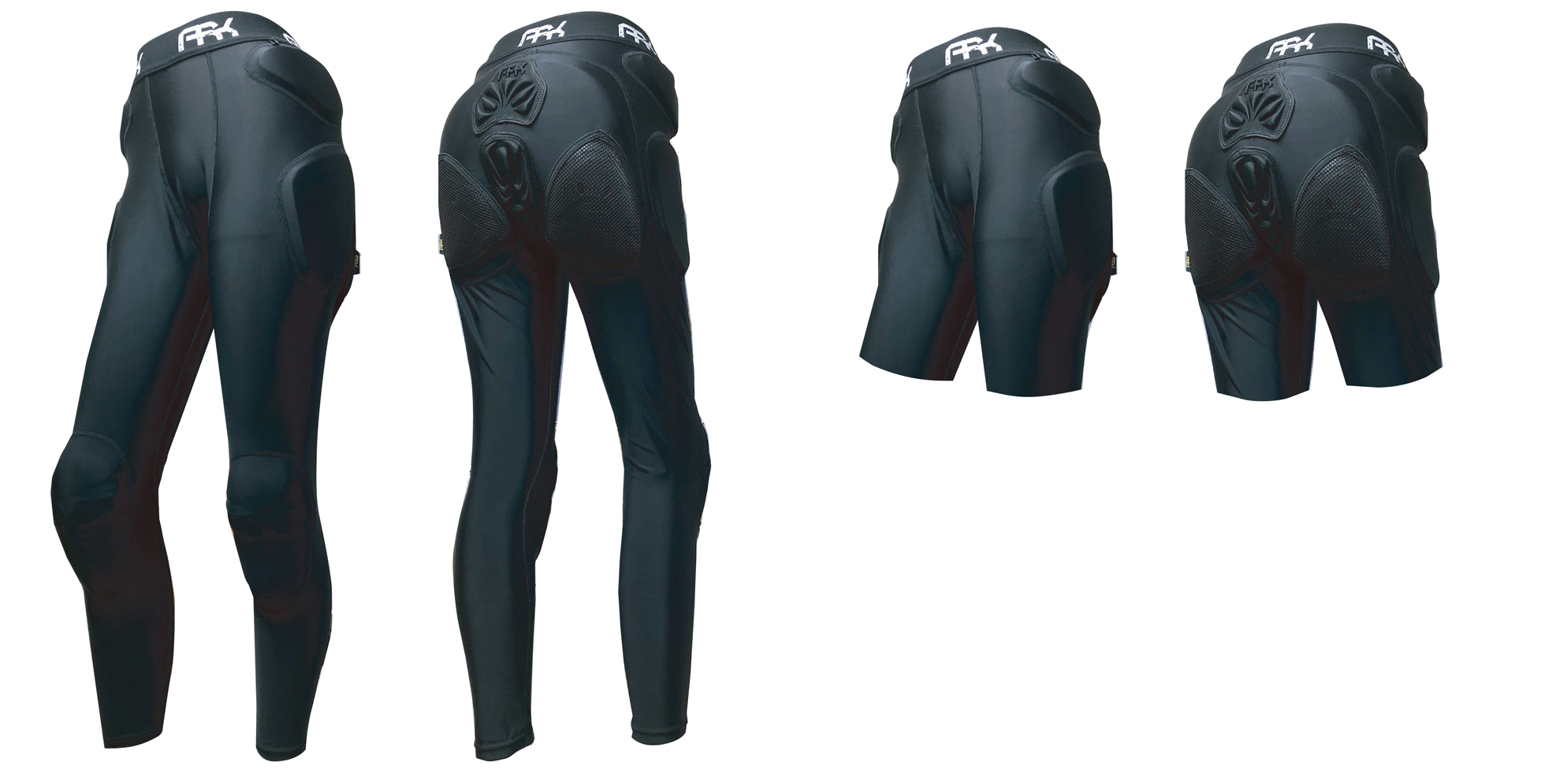 Item no: AR12201 / AR12202
Size: S, M, L, XL, WM, WL
Color: Black
Price: ¥ 27,500 (LONG), ¥ 21,800 (SHORT)
---
High quality materials used by ARK for protectors
In addition to various high-performance FORM materials that make up the main body of the protective material, ARK also offers mesh materials that bring out a comfortable feeling of wearing, stretch materials, and flat seam processing that eliminates the discomfort caused by seams. Carefully selected materials are used to create protectors.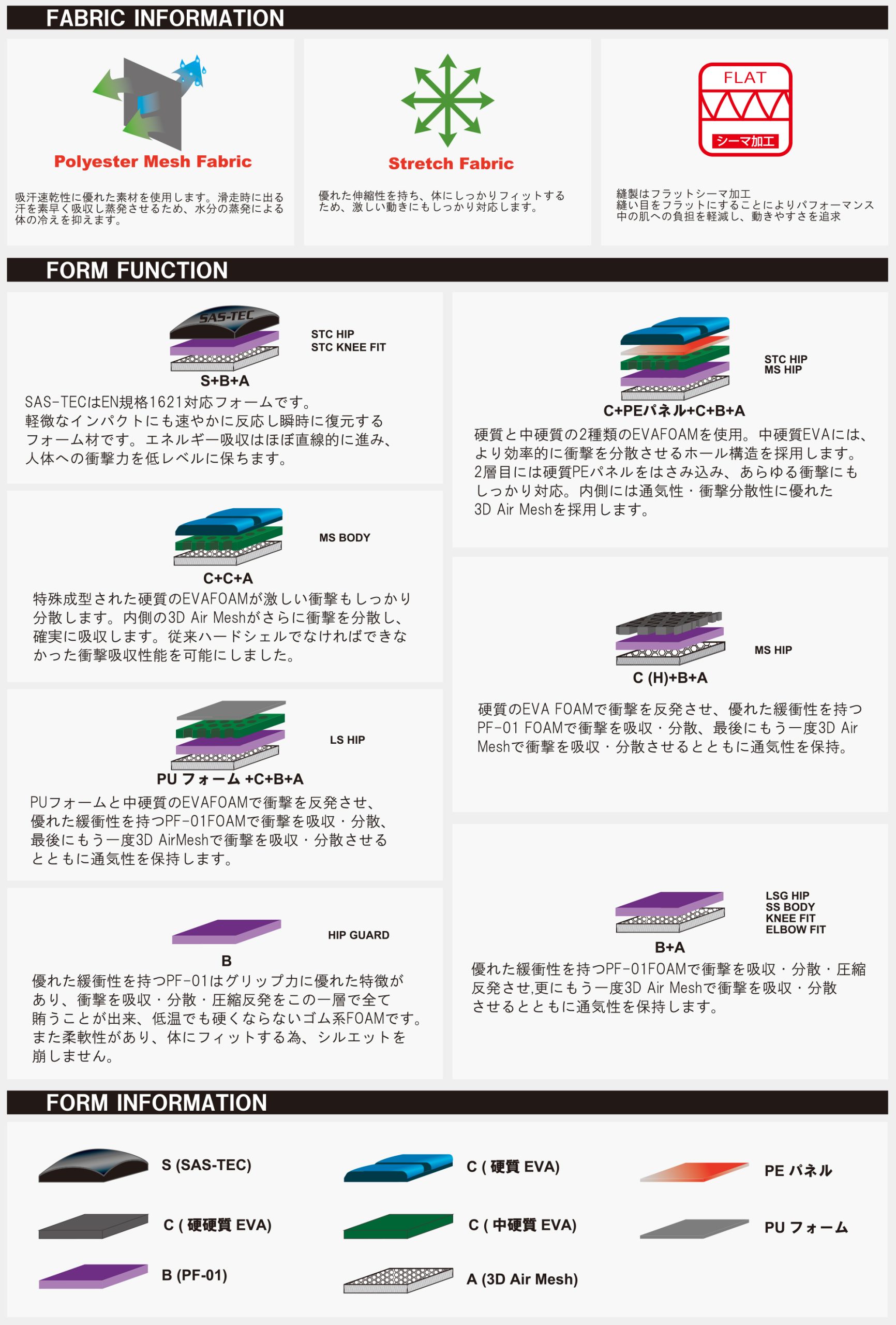 Click here for information on the latest lineup of ARK
ARK BRAND PAGE