The trip in Cordova is full of gratitude and excitement every day, walking every day, cultivating the first mountain, snow constantly falling, getting a feel for it, challenging each challenge, and getting locals to be nice. Was there.
Although he often collided with Yamagishi, who had been with him as a photographer who was said to be a friend of dogs and monkeys since he was a teenager, he did not use a helicopter or a snowmobile in Alaska, he just walked and attacked with his own feet. I attacked.I was often in the mountains until XNUMX or XNUMX at sunset, and there were a lot of crew members, and I was able to finish the dangerous but safe trip.
Since everyone other than myself as a crew member was the first in Alaska, I was able to try to exceed the limit of walking and climbing, and I challenged the difficult task of route finding and shooting with a steep and powder face full of cliff outs. It's different from traveling abroad with ordinary friends, and I was secretly pleased that I was able to fly away and had ridiculous friends.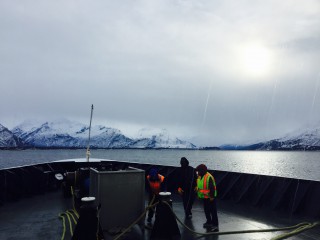 The ferry on the way back, staying in Cordova until the last minute. to Valdez.
We all talked for days about the weather and whether to make Valdez or Cordova the last few days after seeing the snow.I was worried.It was bleached.Everyone wants to slip in a good place, so I was seriously shaken.
Still, I wanted to see the mountains in the Valdez area just by going home, so I took a ferry to Valdez.
Leave it to Valdez!An area that is so crowded that it can be said.
For the time being, drink an American Bloody Mary at this harbor front bar, wander around the city and head to the mountains. ..
If I walked, I used to make Cordova.The ferry ride is also super fantastic
Since the mountains in the Valdez area are huge, there are quite a few slopes that can be slid without power, such as helicopters, snowmobiles or cats, and Cessna to access the slopes.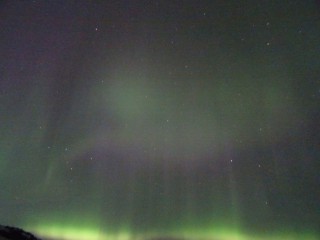 Drive to Anchorage for about XNUMX hours.
Immediately go to a delicious pizza shop with Jesse's information.When I toasted, ate a lot, went out to the parking lot and prepared for dissolution, there was an oversized aurora in the sky. ..It's a curtain, it's moving! ,,
The next day, I returned two XNUMXm campers and went to the airport. Farewell to Ichiro, Jiro, TakashiIto, Satoshi Saito of the Green.lab crew, Yamameister (Atsushi Yamagishi) named Gabe, and Maki Takatsuji.If you make it too long, it will be sentimental, so it will be smooth.See 'ya!See you in Japan!About
I will be a solo trip from here.
Jesse came to the airport and went to Jesse's house.
How was Cordova?It 's not a place to go even in Alaskan.
It was awesome
Valdez hasn't fallen as bad as ever.When I actually drove home, I was surprised to see the mountains.I heard that it wasn't, but it wasn't.
Since the temperature of the Turnagen Pass has risen and it hasn't fallen, we can remove snow from the ice-covered parking lot of Jesse's house, which is about XNUMX cm long, and Jesse's new super-deca sound system & DJ booth + a trailer containing two mobiles. Helping to complete it ...
Also, I had my aunt God, a cool shoe store in Anchorage, fix my broken backpack after using it in Cordova, and spent a few days preparing to go to Valdez and Thompson Pass.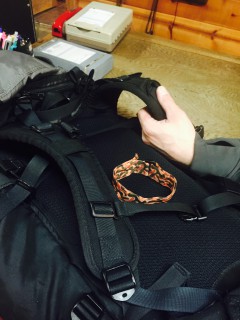 Favorite Repezen Osaka Sno-man backpack.If I have a good possession, I will use the one I like all the time and fix it if it breaks.I'll have it fixed, but w
It makes me feel uncomfortable after having it fixed.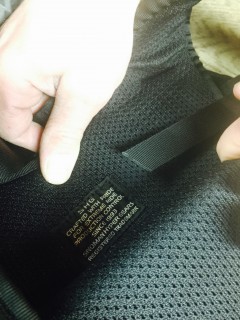 I've been using this for over XNUMX years. ww
Use too much
Good things are good.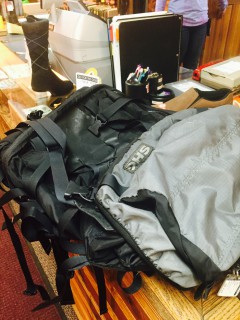 This is an attack back, or a riding pack, a helipack 10L SLY-TECH backpack.An excellent item with a spine guard. This is also repaired.
Plus, I also bring a BCA backpack, but BCA is new and durable, so it's okay.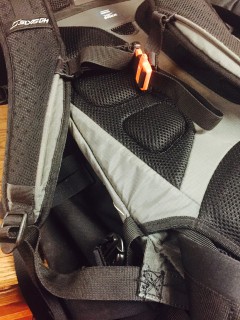 Finally Home, Sweet Home, no, mountain, sweet mountain, Alaska mountain where my soul is left behind, Thompson Pass.
Continuing from last year, this year we will hide in a heli service base camp called Alaska Snowboard Guides.
come.I have your bed ready.I will tell you.
It's a state that can only be called a miracle.
Ross has become a roommate this year and a friend who will be a new lifelong friend.
Army camping style with harmless gas heater
However, Ross scatters.I'm ok, but Ross is a little bad.But well, it's easy.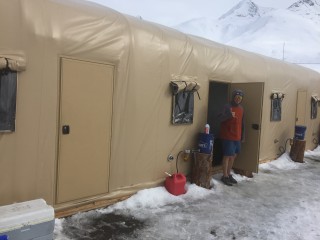 Suddenly I got a treat.
Super huge, crab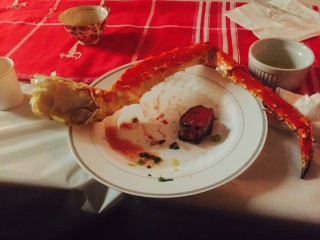 And this year is another miracle, Ski-doo XP800 165 or XP850 172.
The 850 is a new class, but it's not odd. A sense of security of power for two people The floating condition of Cata XNUMX.But I felt big and long.The difficulty of riding a mobile in a snowy mountain is not the ratio of Motokuro and Jet ... It's super dangerous and difficult, and it has power.If I don't usually ride it, my first mission is to ride it well and follow my friends without any problems.
Even so, the latest model is easy to ride, the accelerator is light and there is almost no worry of breakdown, and it is extremely advanced and easy compared to the machine I was riding when I started, but it is dangerous, so far snowmobiles I'm still pushing the limits to the point where I couldn't access it, so the tension doesn't change after all.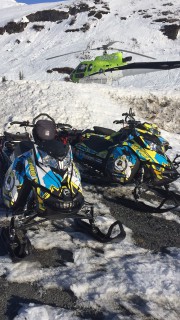 ------------------------------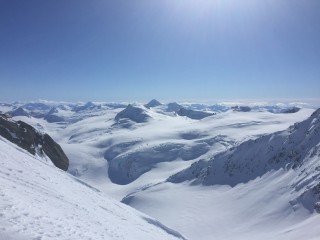 I'm back ~~~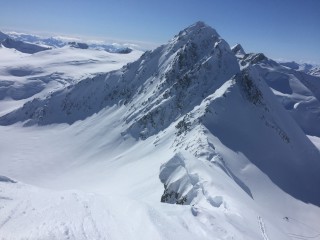 Take a deep breath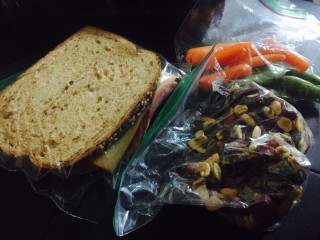 My lunch set Swiss cheese or smoked Gouda cheese, Italian salami or prochute sandwiched in a bread full of nuts, trail mix (do not apply butter because it is annoying), carrots and snack pea, XNUMX apples, XNUMX L of water, elephant stamp This is almost the powdered matcha brought from Japan to the water bottle.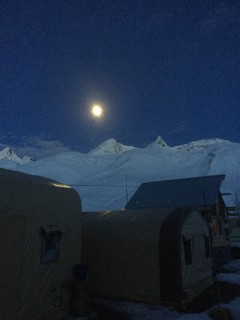 It is bright until 1 and XNUMX o'clock, and it is bright when the moon rises.The day here is long and hurry!wait. The irony of Harry Up and Wait. Continues every day.I'm used to it.
Alaskan Living I'm going to upload it several times.
It's a blog or a report, but please check it out in the future.