That US AIRBLASTER team will come to Japan this winter!!SNOVA Shin-YokohamaNow is your chance to enjoy a night session at !!
BRANDON COCARD, AUSTEN SWEETIN, MICHAEL McDANIEL, LAUREN NELSON, and Keijiro Kasahara also joined, giving the team all-out "MINI-SHRED SESSION"
Special JIB items only for that night will be revived at SNOVA Shin-Yokohama, and the session will be full of creative and fan minds!!
Anyone can participate and the session is free of charge. (Entrance fee for Snova is required)
January 1th (Tuesday) Let's have a lot of fun for 24 hours from 19:21 to 2:XNUMX!
Participation on the way home from work is also OK!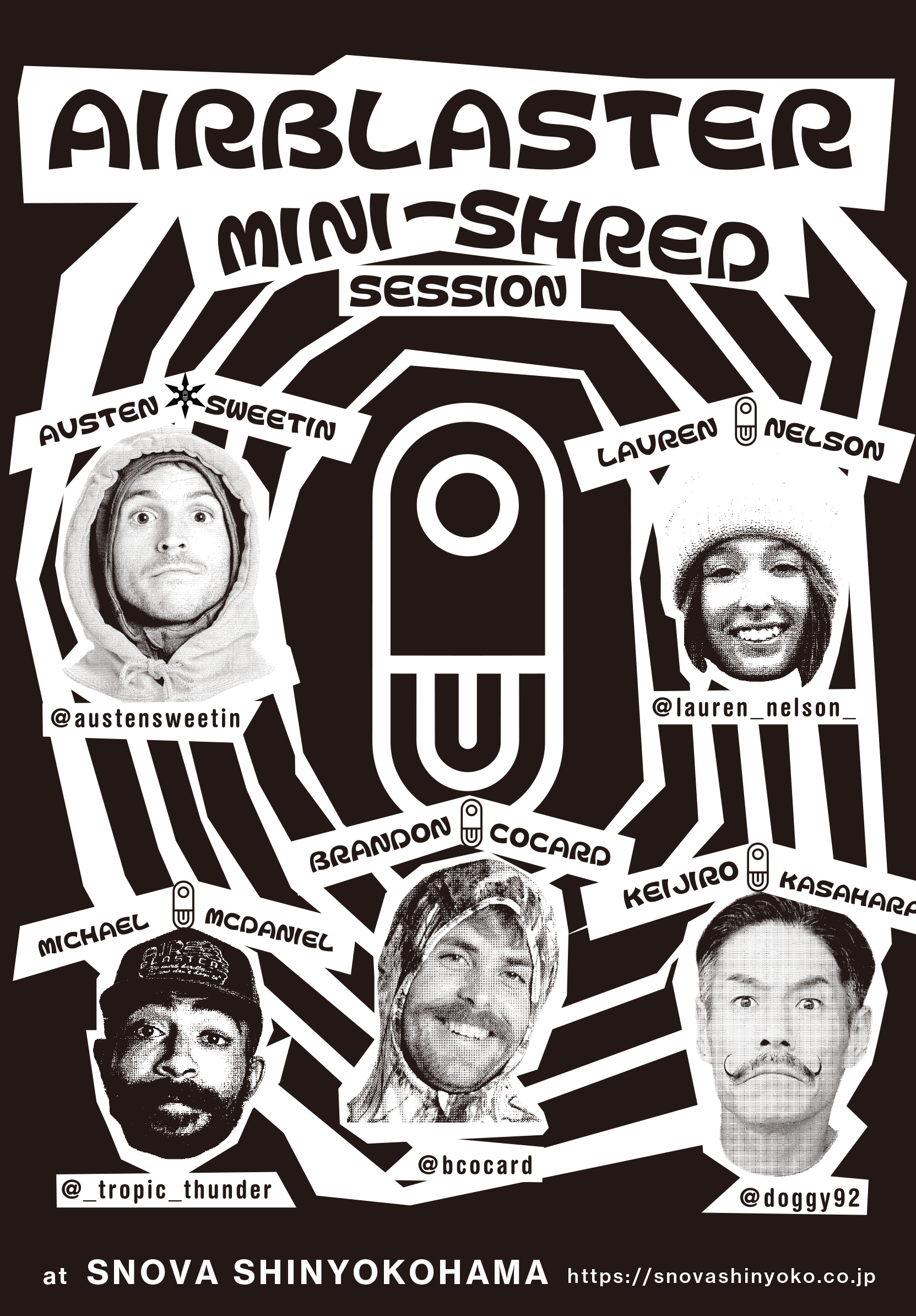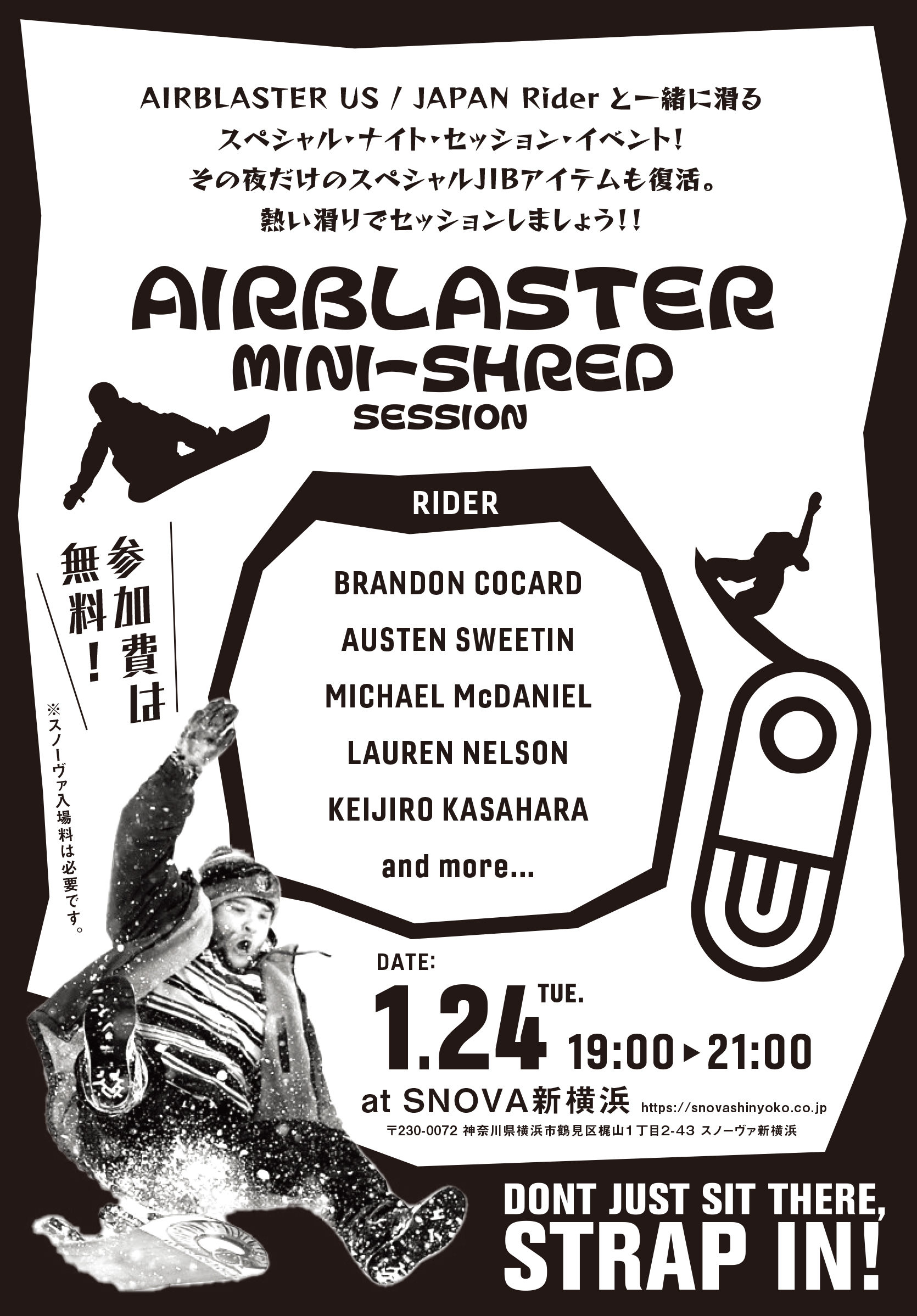 ---
Click here for the digital catalog for this term.