BOA Technology, which develops the BOA® fit system, is currently conducting an autumn gift campaign.K2 Orton, which Sage Kotsenburg also loves, has a chance to win one person by lottery!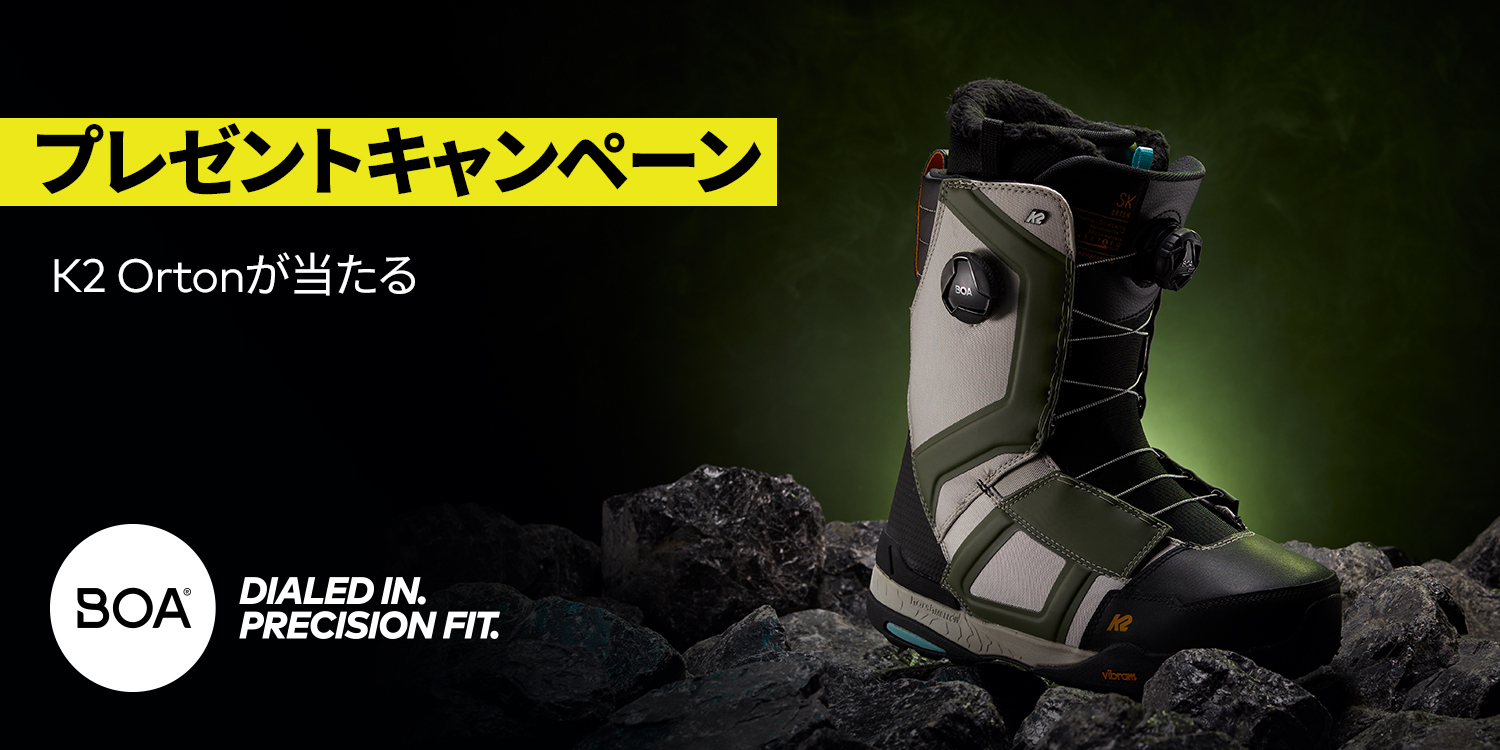 The BOA fit system is easy to put on and take off.Isn't such an image strong?Of course, it's not a mistake, but in fact, what I want to pay attention to most is the good fit.In recent years, the fit of BOA-equipped boots has improved significantly with the advent of dual BOA, which allows you to collaborate with each boot manufacturer to study the optimal lace threading method for each boot, and to tighten the shin and instep. More and more professional riders who liked analog laces are wearing BOA boots.
Why Atsushi Hasegawa continues to use BOA
When I interviewed before, I heard that the merit of BOA is "you can instantly adjust the fit to your liking".The fact that it is easy to adjust the fit means that it reduces foot fatigue.Your legs don't get tired easily, so you can keep your riding performance high.This opinion is the same not only for professional riders, but also for professional shop staff who are familiar with gear, saying, "It doesn't break, it doesn't hurt, and I can't find any disadvantages."
Last season, the "H4" dial, which was designed to be more compact and hard to break, was introduced, and with the introduction of the flexible "TX3 lace", a more natural fit can be felt.Of course, the boots presented in this campaign are also equipped with these two.If you haven't experienced BOA's latest technology yet, don't miss this chance!
What is the latest BOA "H4" & latest race "TX3"?

The application period is one week from November 11th to November 16nd.
To apply, click "Application image" at the bottom of the page to jump to the application page.
Just enter your name, country and email address.Anyone can easily apply.
This campaign has ended.
---
Take your snowboard to the next level with K2 Orton
The BOA Fit System on the K2 Orton provides a fine-tuning, precise fit and is designed to give the rider the freedom to adjust flexibility, responsiveness and control on every turn.Designed and built to attack the mountains, the BOA Fit System provides uncompromising durability on all slopes.
---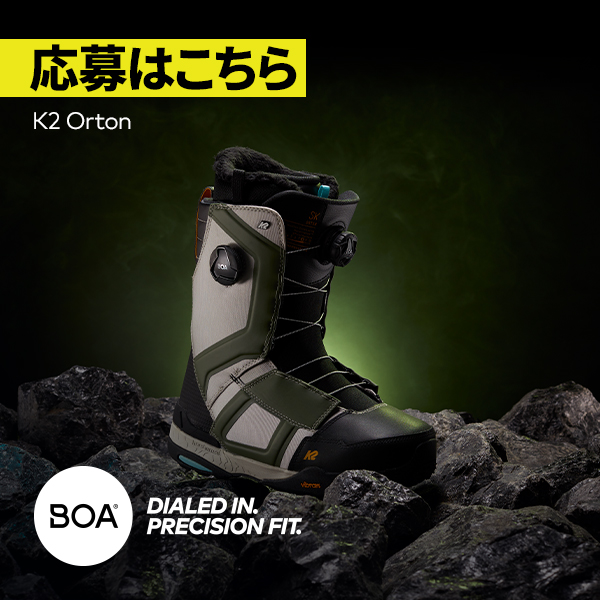 Provided by: BOA TECHNOLOGY JAPAN