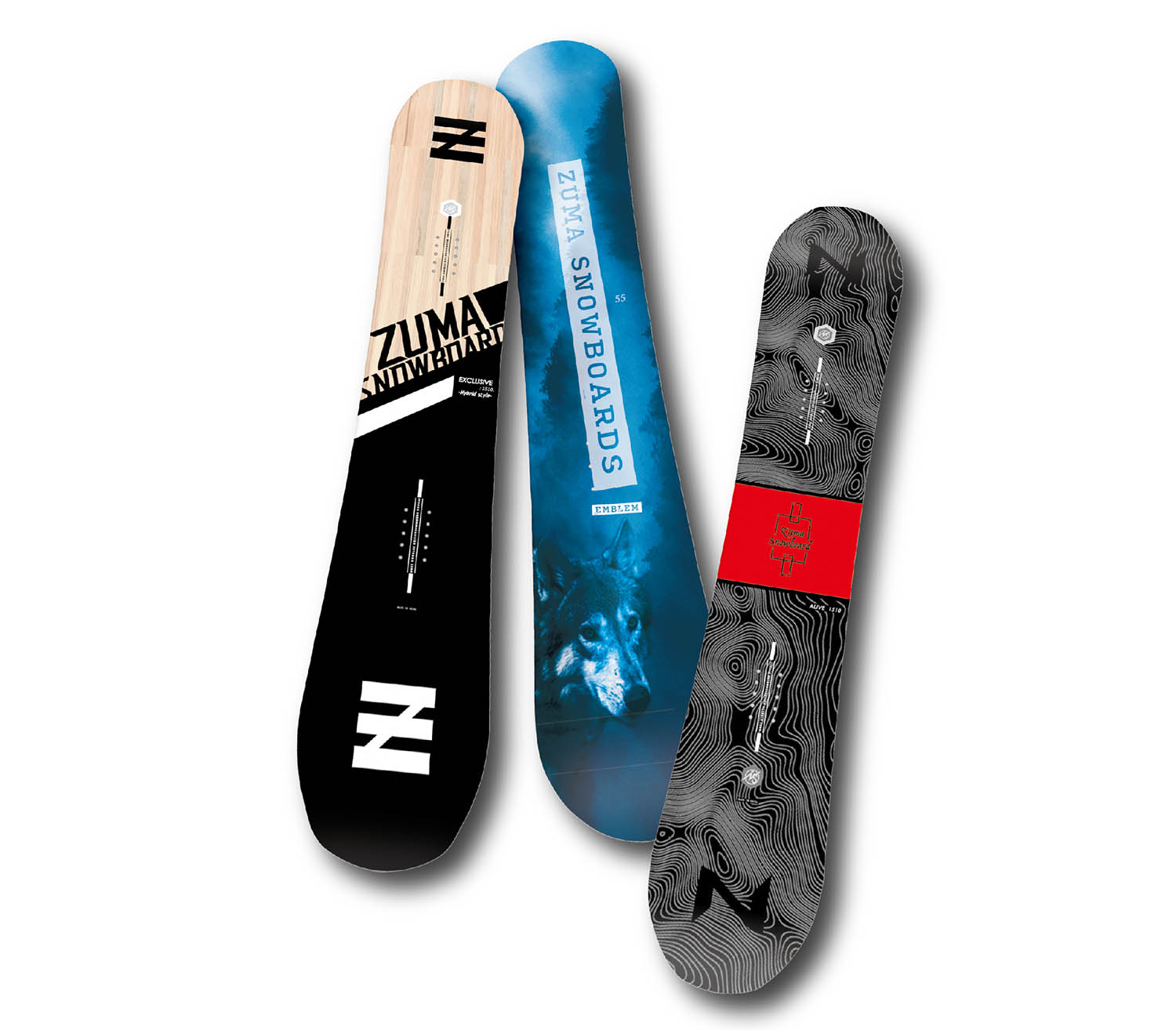 ZUMA started in 1953 with the long-established ski brand Swallow, which was founded in 1995.We continue to release a lineup suitable for every scene by making full use of the board making technology accumulated by ski making for snowboard making.
There are three types of board shapes for freestyle in the lineup prepared by ZUMA this season.A hybrid camber that has become a standard in recent years, a double camber that can handle anything, and a full camber with outstanding resilience and stability.Each has a full twin-tip structure with different camber shapes, making it possible to select a board with the desired ride quality. Compare the characteristics of the three models and choose the one that suits your riding style.
Three types of camber boards with different sides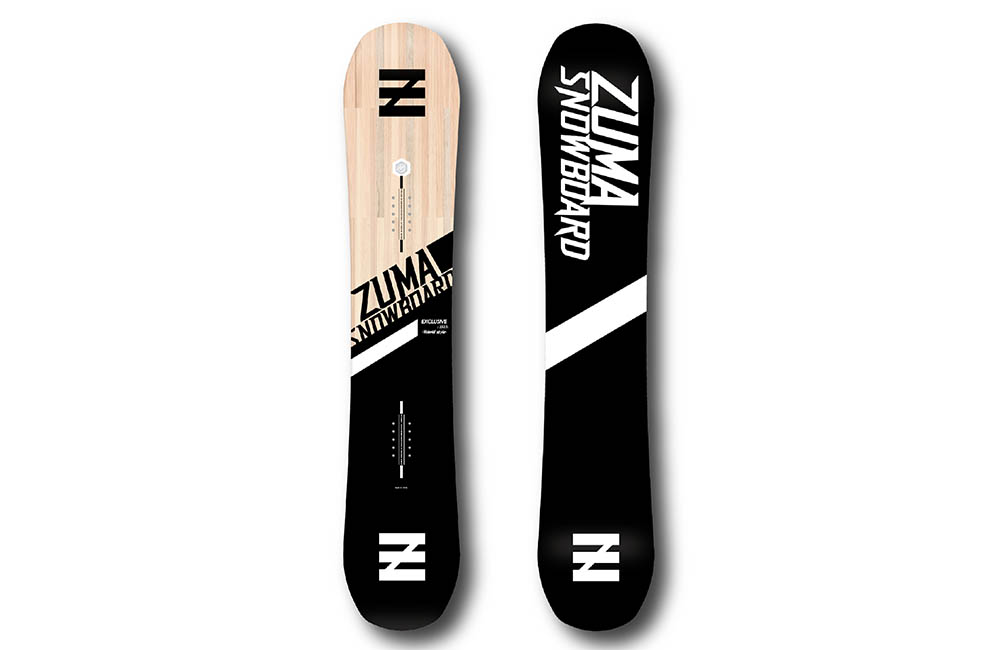 EXCLUSIVE
A hybrid camber model that raises the top and tail by stepping on it while being a camber.A board that allows you to freely run in the snowy mountains regardless of the scene or snow quality.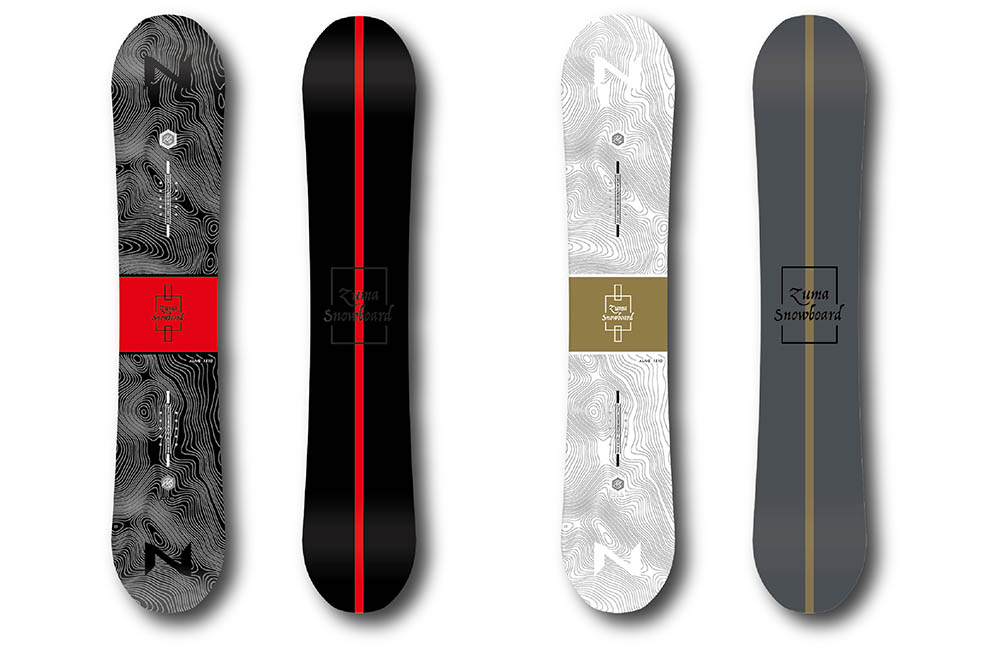 ALIVE
A double camber model with the No. 1 ease of gratri by allowing you to move your left and right feet freely.Flexible movement is possible and enables the movement that the rider envisions.The swing weight is light and ideal for parks.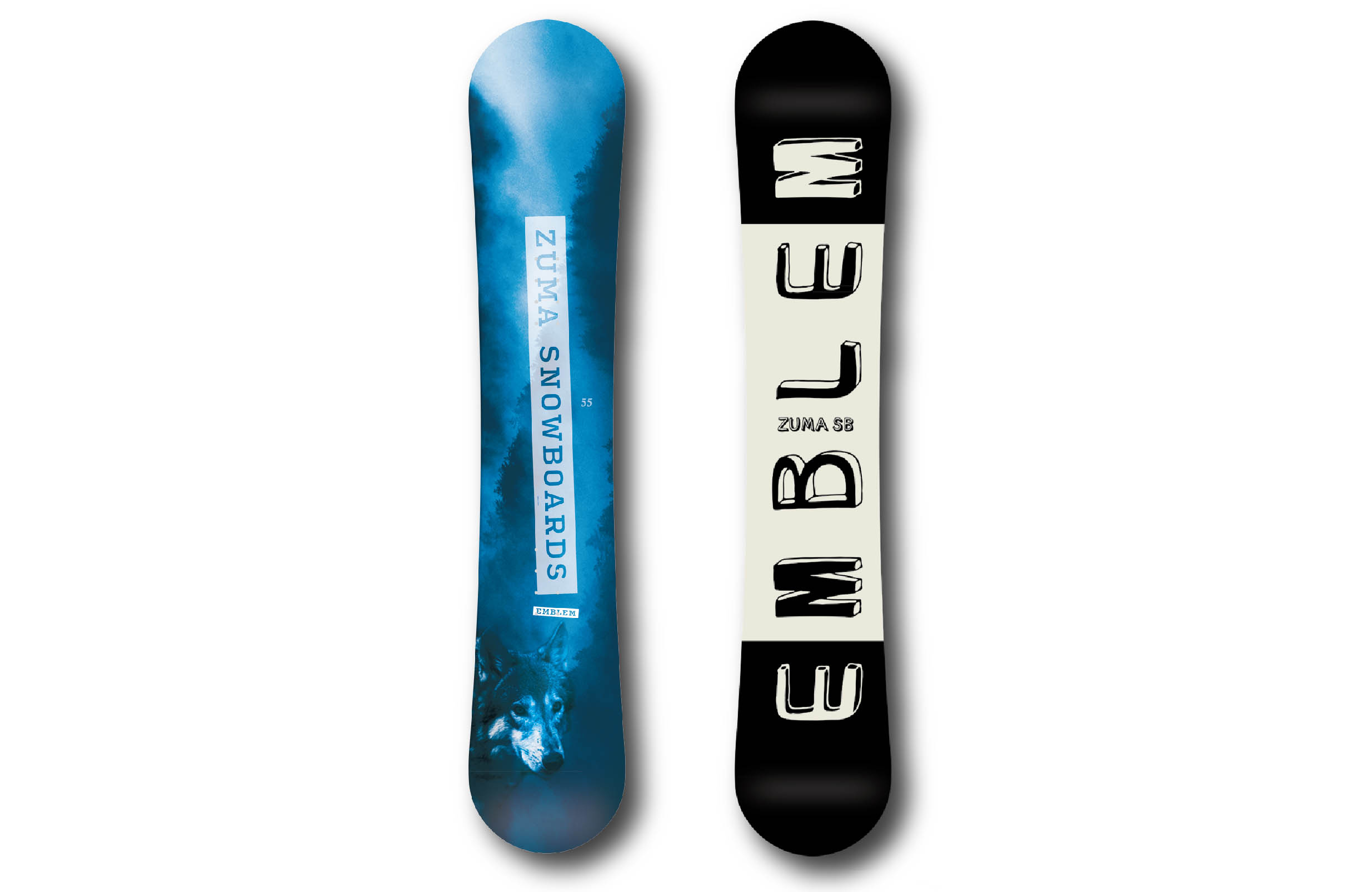 EMBLEM
A full camber model that has a sense of stability in carving and can take advantage of the repulsion of flying with an ollie or kicker.The grip feeling during the turn is outstanding and it has high recovery power.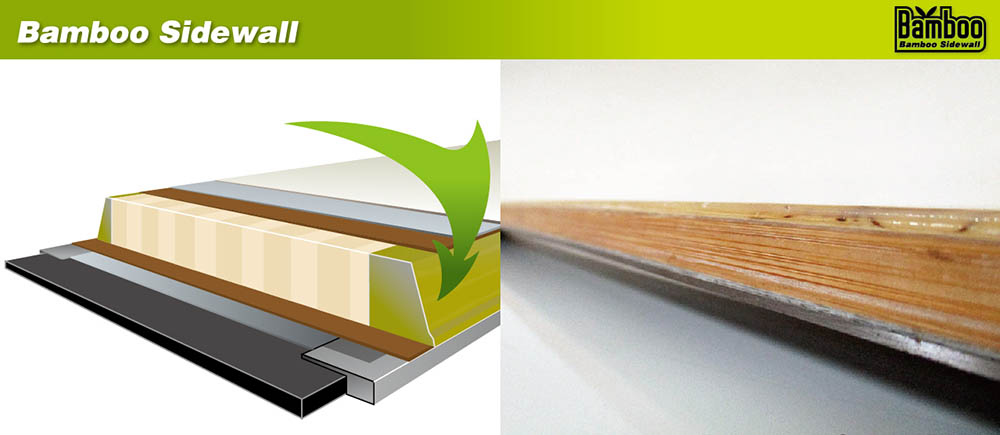 BAMBOO SIDE WALL
Bamboo material is used for the sidewalls of both EXCLUSIVE and ALIVE models.The characteristics of supple and taut bamboo bring a sense of stability and firm repulsion to the soft board, and realize a high edge grip.Good operability, easy to do tricks that require repulsion, and sticky riding is possible.It provides a satisfying ride for both beginners and intermediates who have difficulty handling hard boards and advanced players who want to try more advanced tricks.
2021 latest digital catalog with ZUMA lineup ↓
ZUMA brand room here