A new shop "WHITE TIME ASAHIKAWA" has opened this winter in OMO7 Asahikawa, which fully backs up snowboard trips in the Asahikawa area.
---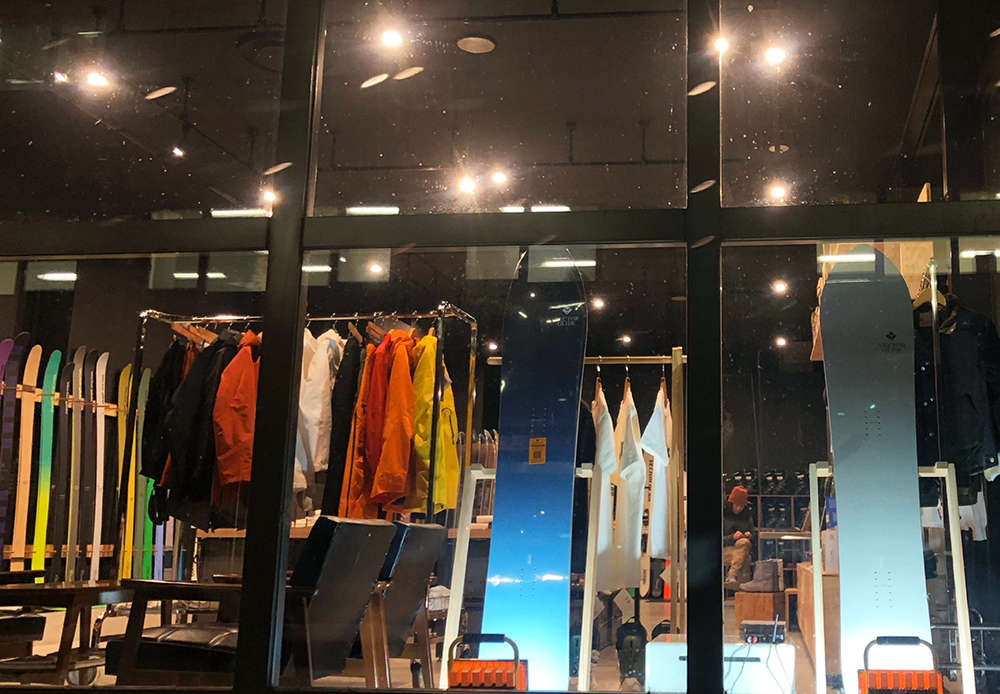 WHITE TIME is a shop produced by the domestic board brand "VECTOR GLIDE" that releases skis and snowboards, and is a concept store with the theme of snowy mountain life.It will be the Asahikawa store following the first store in Shinjuku, Tokyo.For those who want to try the ride of the board in the snow of Hokkaido, you can rent a new model or buy a board you like.
rental
>> STANDARD SKI SET (SKI, BOOTS, STOCK)
1day: 6,600 yen
>> STANDARD SKI (OMNNY)
1day: 4,400 yen
>> PREMIUM SKI (VECTOR GLIDE FAT SKI)
1day: 5,500 yen
>> SNOWBOARD
1day: 5,500 yen
* Basically by advance reservation
Contact us by e-mail with your desired rental details, number of days, and necessary information (rental@whitetime.jp)
ID such as driver's license is required when lending
<Required information>
Name, address, phone number, accommodation in Hokkaido, height, weight, foot size (in the case of 3-piece set rental)
---
In addition, we are planning a guided tour by VECTOR GLIDE athletes and a ski academy, and various contents will make your stay in the snow even more exciting.
With the advent of this WHITE TIME, a further backup system has been added to the Asahikawa-based snowboard life.If you are going to snow trip to Hokkaido from now on, please check it out!


WHITE TIME ASAHIKAWA
From April 2021, 12 to May 1, 2022
---
<Declaration of the highest level of corona measures>
And at all Hoshino Resorts, including OMO7 Asahikawa, we have implemented thorough corona measures in consideration of health and public health in order to enjoy traveling safely as part of corona measures.
>>Click here for OMO7 Asahikawa measures
Click here for the official page of OMO7 Asahikawa by Hoshino Resorts
Hoshino Resorts ski resort information, travel informationhereから