The "Travis Rice Series", which has the absolute popular T.RICE ORCA as the main model, and the "Jamie Lynn Series", whose reprinted model in 96 has become a hot topic, have been developed in pursuit of Japan's powder conditions. LIB TECH is a cutting-edge brand that continues to inspire snowboarders with a line-up of attention-grabbing products such as the "…lost collaboration series" with its innovative shape, starting with the RETRO RIPPER.
Of course, such a flagship model requires a certain amount of experience to bring out the performance and characteristics only for boards that pursue high-dimensional sliding. Is there anyone who couldn't choose LIB TECH because of the thought "Even if it has such good performance, I can't handle it?"The two models introduced here are recommended for such people. The LIB TECH lineup has a wide variety of sizes, and it is a model that prioritizes ease of riding regardless of physique or level.
"SKATE BANANA" is a very soft board with twin tips. It adopts a twin camber shape with a gentle rocker in the center called "ORIGINAL BANANA" with mild camber under both feet.It is very easy to handle and has performance suitable for playing guratori, jib, and park, and the board responds very obediently, so even beginners can control it freely.The central rocker reduces buoyancy in powder and unnecessary catching on burns, supporting your progress.It is an absolute standard model equipped with basic performance that can be said to be optimal for the first LIB TECH.
"TERRAIN WRECKER" is a twin camber board that uses a "C2x" shape with stronger camber than SKATE BANANA.Although it has a shape similar to that of a twin, it is able to bring out a strong repulsive force and has an outstanding feel that makes it easy for anyone to handle. Among the many models of LIB TECH, it is highly popular, and it is not only good for freestyle movement such as parks and terrain play, but also demonstrates its power on soft snow surfaces such as powder and spring snow.The board graphics are handled by the popular artist SCHOPH, and the design is very cool.
Although it is full of playfulness, it is equipped with a magnet traction edge and the stability of carving is perfect.And above all, the two models are attractive for their control performance, which makes it easy for anyone to ride.First of all, I would like people who want to fully experience the goodness of LIB TECH and enjoy snowboarding until spring to try it.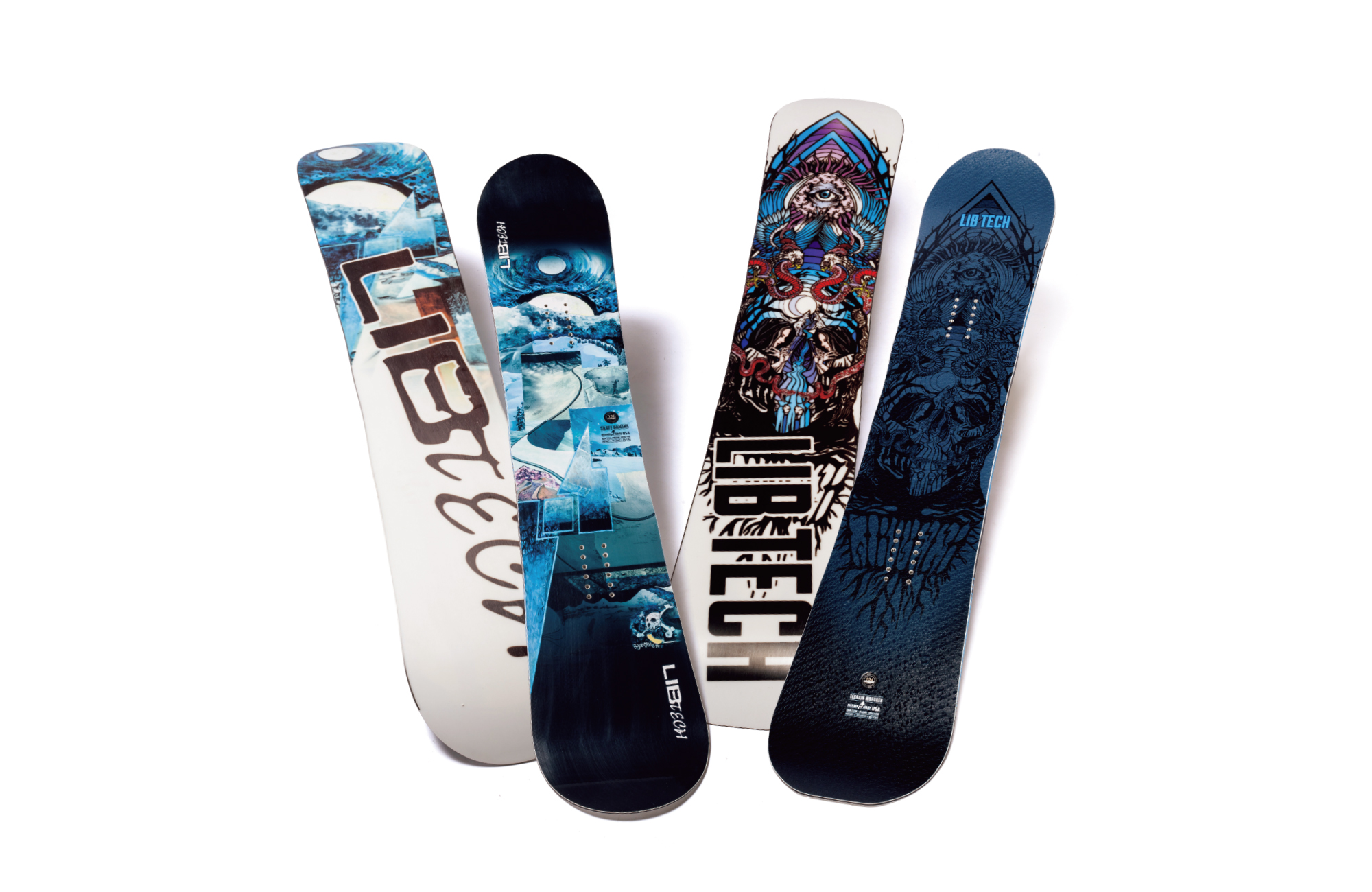 SKATE BANANA (left)
SIZE: 150, 152, 154, 156, 159, 153W, 156W, 159W, 162W
PRICE: ¥97,900 *W is WIDE model
TERRAIN WRECKER (Right)
SIZE: 152, 154, 157, 160, 156W, 161W
PRICE: ¥101,200 *W is WIDE model


Loose rocker in the center and mild camber under both feet.The ORIGINAL BANANA shape of SKATE BANANA, which is easy to ride and handle, and can also draw out buoyancy.


The TERRAIN WRECKER adopts a C2x shape with a short rocker in the center and camber under both feet.It has sufficient resilience and a wide range of adaptability, and can handle hard slips.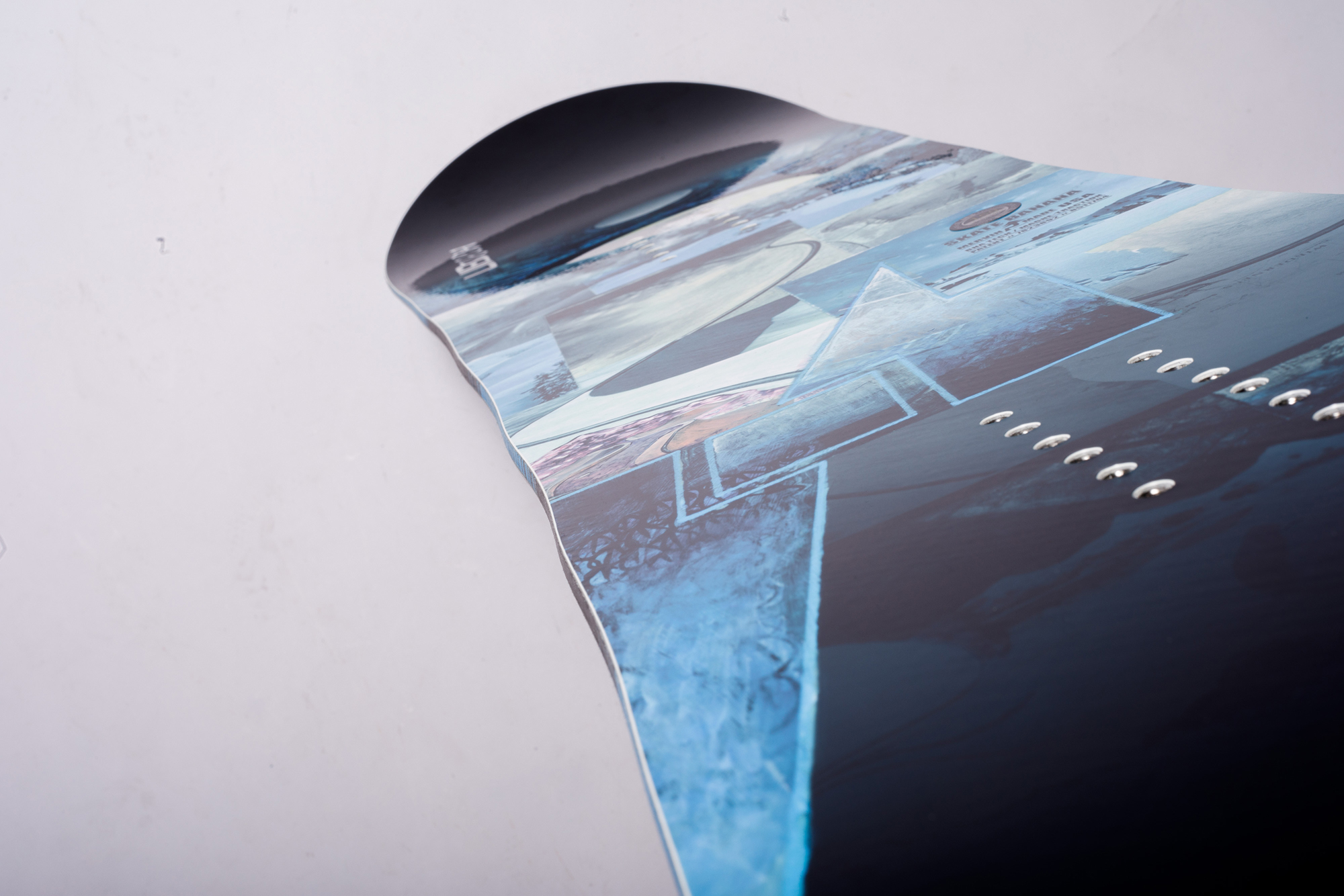 The secret of LIB TECH's turn stability is this magnet traction edge.The corrugated edge provides a firm grip even on uneven slopes and supports turns.(Photo: SKATE BANANA)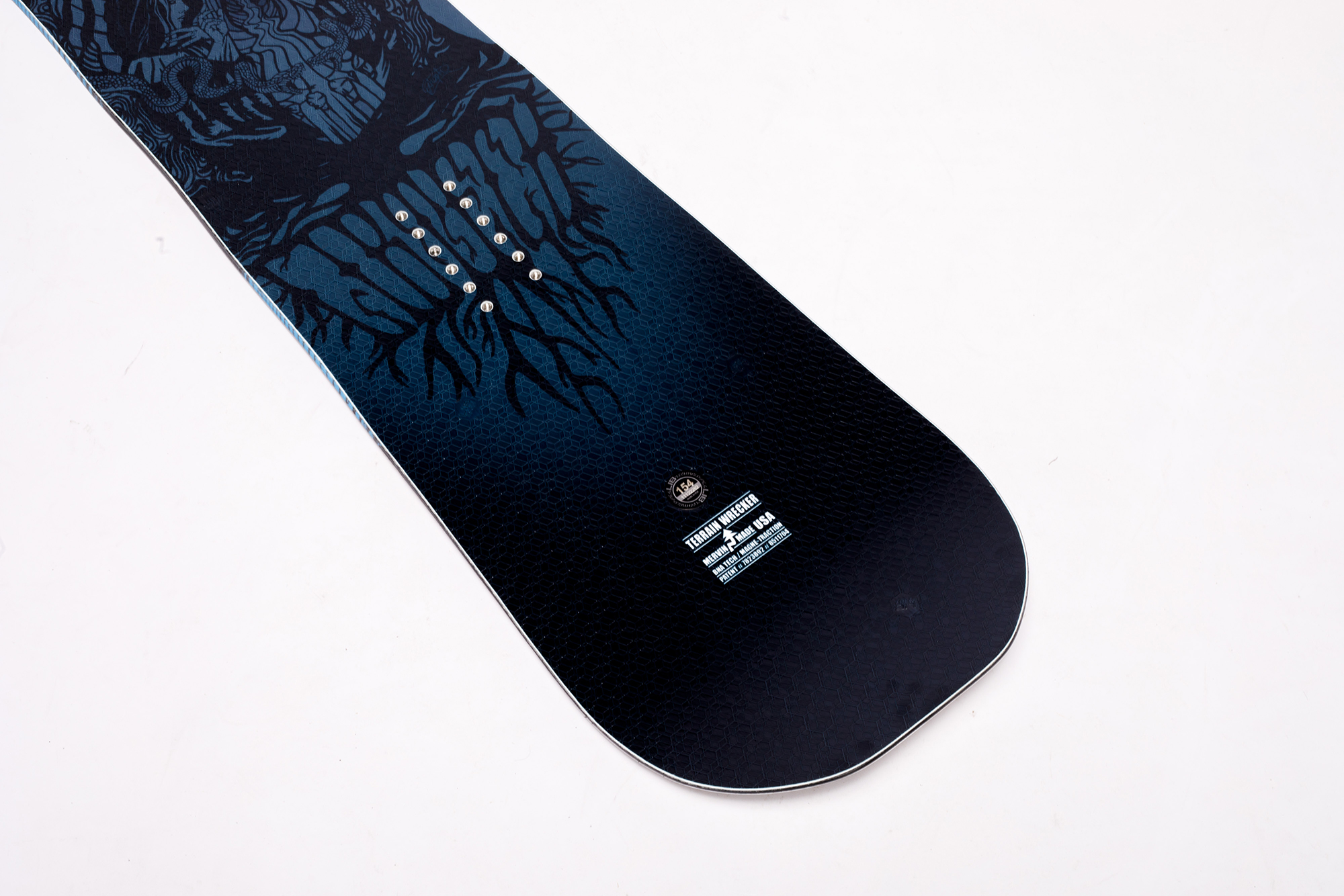 The TERRAIN WRECKER is directional, but it has performance that is very close to that of a twin and is very easy to handle, including sliding on the switch.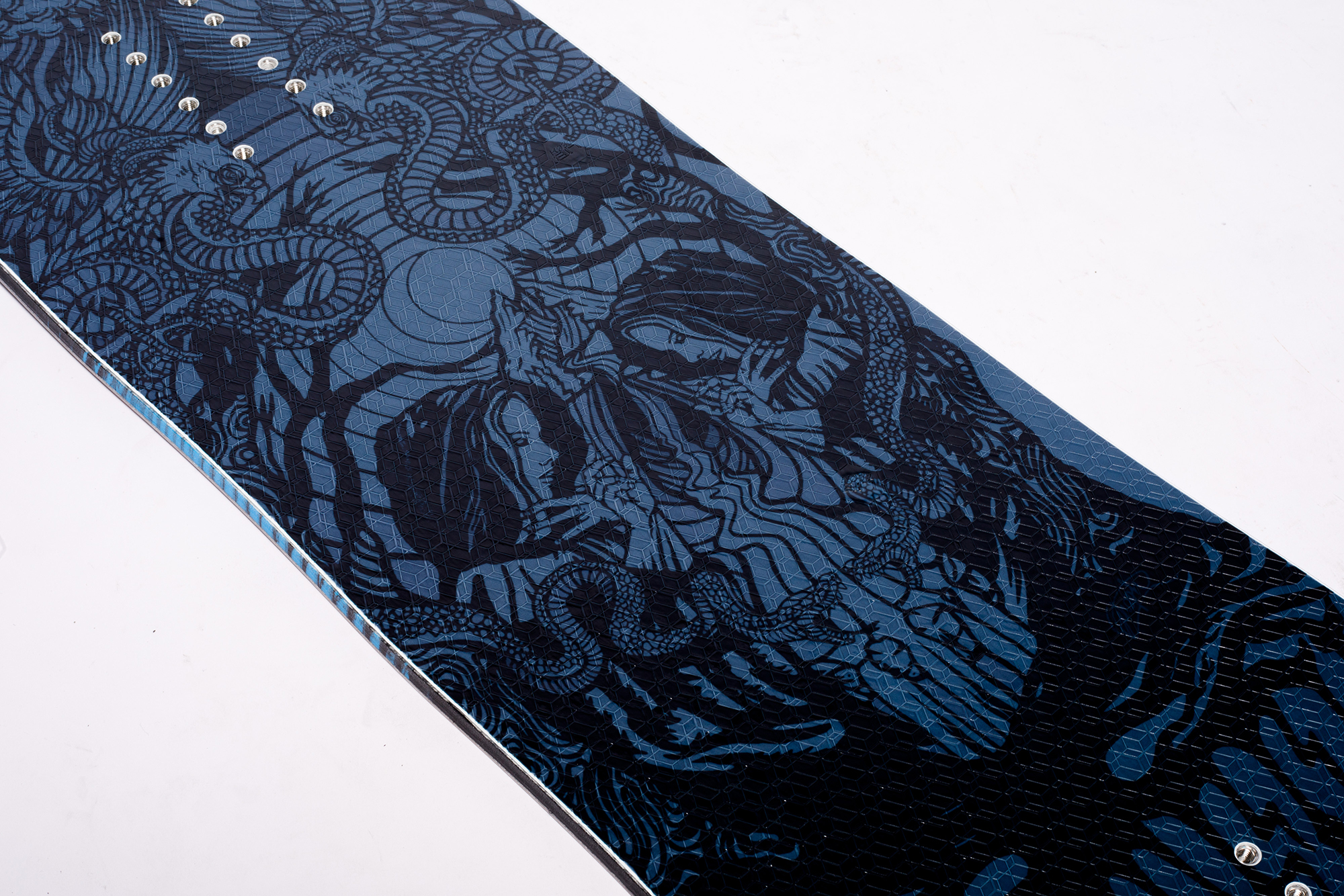 There is no doubt that LIB TECH's board graphics are the most advanced among snowboard brands in the world. If it's not LIB TECH, you can't enjoy this fun. TERRAIN WRECKER designed by SCHOPH
---
<Click here for the commentary movie>
SKATE BANANA
TERRAIN WRECKER
---
Click here for information on the latest lineup of LIB TECHNOLOGIESR
LIB TECHNOLOGIES BRAND PAGE