Ultra-lightweight model "AXTION" also used by Forest Bailey, which is newly introduced this season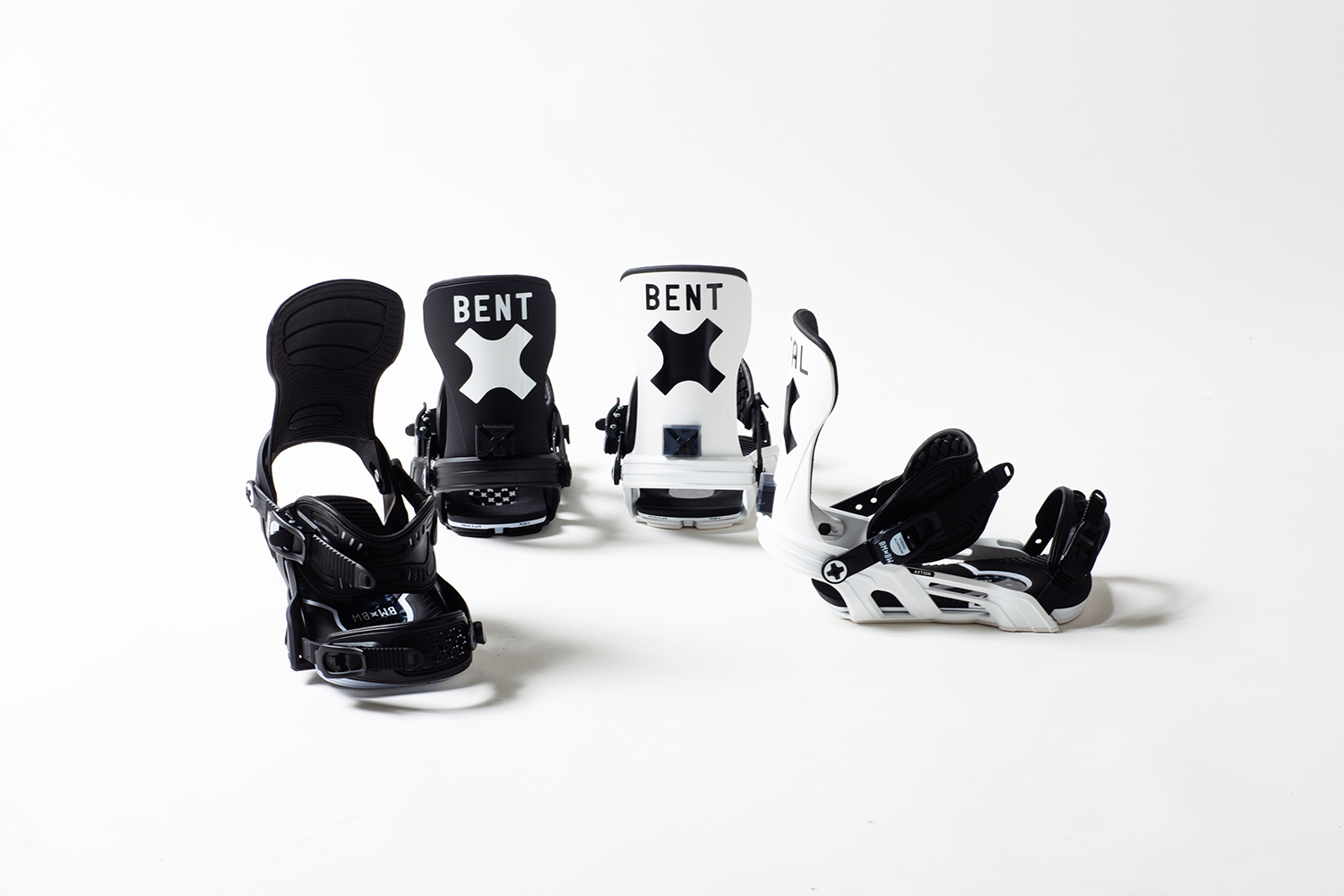 BENT METAL
AXTION
SIZE: S (23 ~ 26cm), M (26 ~ 29cm), L (29cm ~)
COLOR: Black, White, Blue / Forest Bailey
PRICE: ¥ 35,000 + tax
Born in the 1990s as the perfect binding for the GNU and LIB TECH boards produced by Marvin, BENT METAL offers a unique ride feel with rational and simple ideas, combined with a lot of catchy looks. Has continued to fascinate snowboarders.Gorgeous top riders such as Jamie Lynn, Eric Jackson, Forest Bailey, Nicolas Müller and Temple Cummins join the team.It is a binding brand whose attention is increasing with each season as new models continue to be released.
A must-check model will be released this season from such a historic BENT METAL.That is "AXTION".It is also a model used by Forest Bailey, who has great potential not only on the street but also in the backcountry, and attracts viewers with his unique sense of tricks and original style.Speaking of its features, it is an ultra-lightweight design with a unibody chassis.The secret of Forest's nimble movement may be this lightness.In addition, the fact that it is equipped with a drive plate laminated with magnesium fiber cannot be overlooked.This drive plate has three types of hardness: soft, medium, and hard, depending on the type and structure of the core material used.The combination of binding highback and drive plate gives you more options and can be customized to the ideal setup to fit the rider's desired board flex and riding style.With BENT METAL bindings, you can find the best match between board and binding flex, which was difficult until now, more easily.In addition, the ultra-lightweight power ankle strap made of advanced IMEVA material and the grip foam toe strap improved for safety and functionality promise a stress-free and comfortable hold.Also equipped with a solid asymmetric highback that does not impair power transmission to the board even with slight force adjustment.Despite being packed with so many functions, BENT METAL's great point is that the flex is a medium design and easy for anyone to handle.
Finally, let's touch on coloring.In addition to the white and black introduced here, there is also Forest Bailey with Forest designed graphics, so choose the best model for your board.
Strap that promises the best hold
The ultra-lightweight power ankle strap is made of advanced IMEVA material and is painless to hold firmly.The grip foam toe strap, which has been improved for safety and functionality, wraps around the foot from the tip of the toe thanks to the flex panel.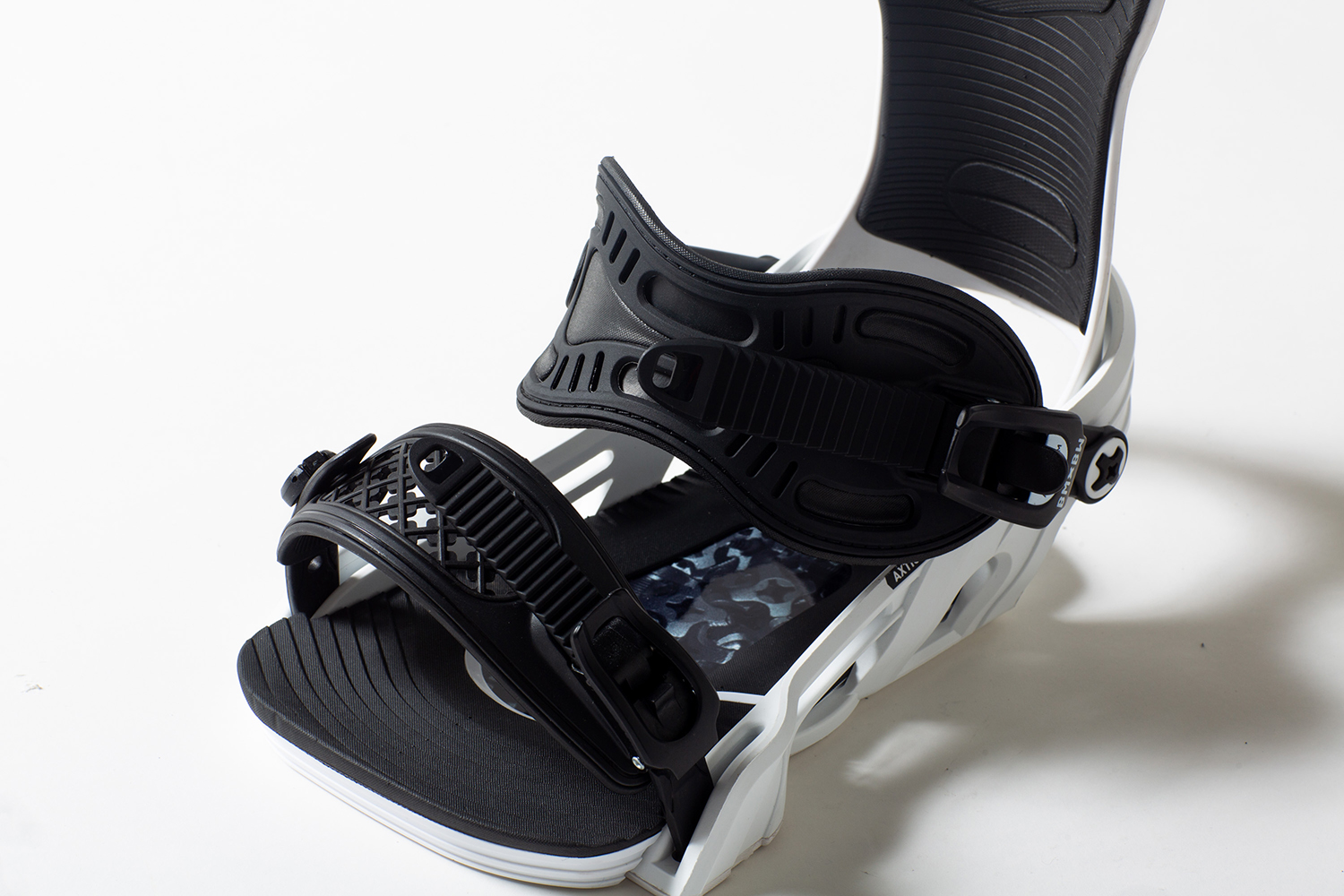 Left-right asymmetric high back
The seamless and solid high back is extremely rigid, and it is asymmetrical and fits perfectly with the rider's movements.In addition, there is enough space to fully express high-impact graphics.It can be said that it is a specification like BENT METAL that emphasizes design as well as functionality.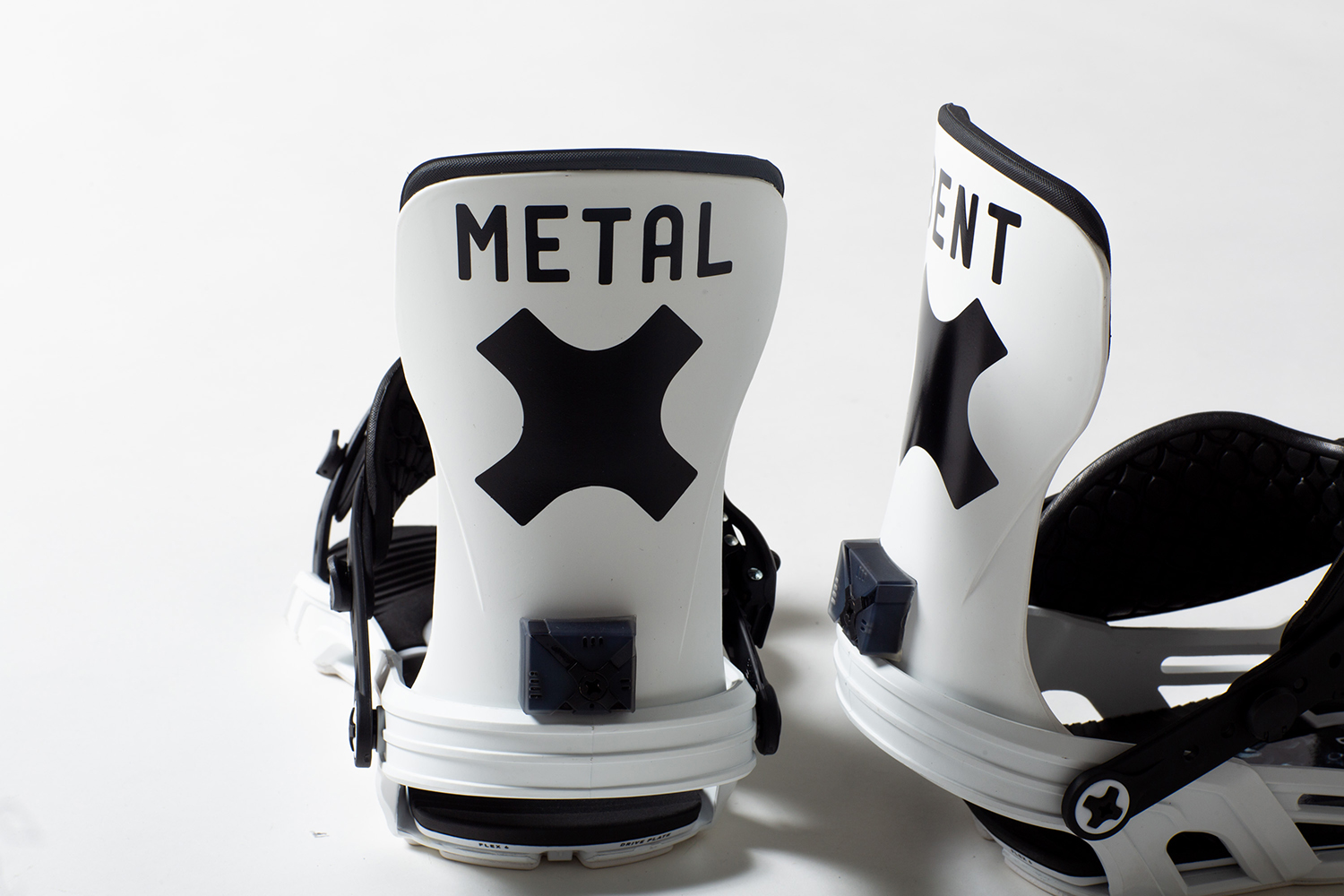 Blue / Forest Bailey model
The highback and drive plate feature the familiar art by Philest Bailey himself.The different asymmetric colors on the left and right can be said to be standard.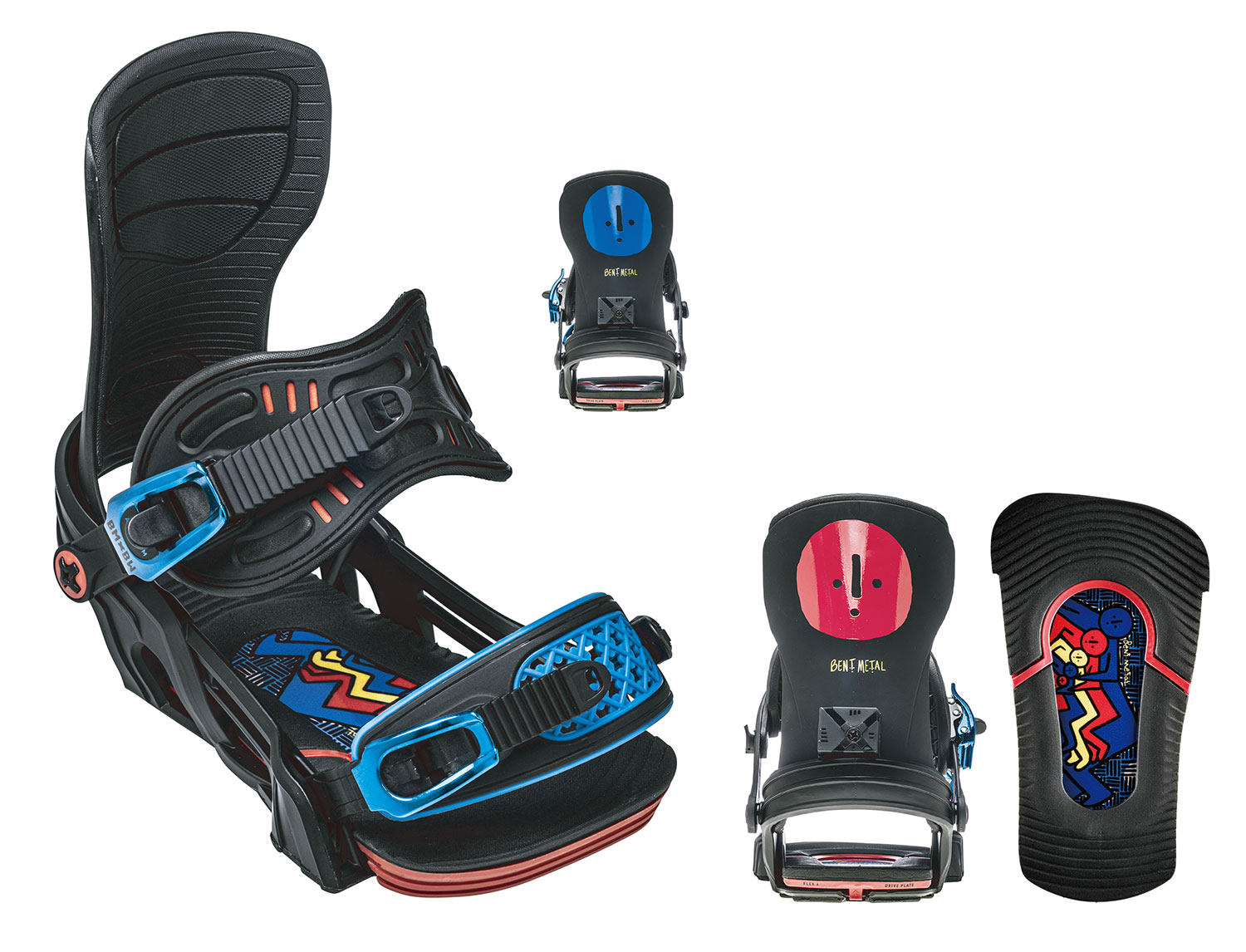 Drive plate
The drive plate laminated with magnesium fiber is both strong and light.The flex has a medium design with 10 in 6 stages.Art is also drawn here.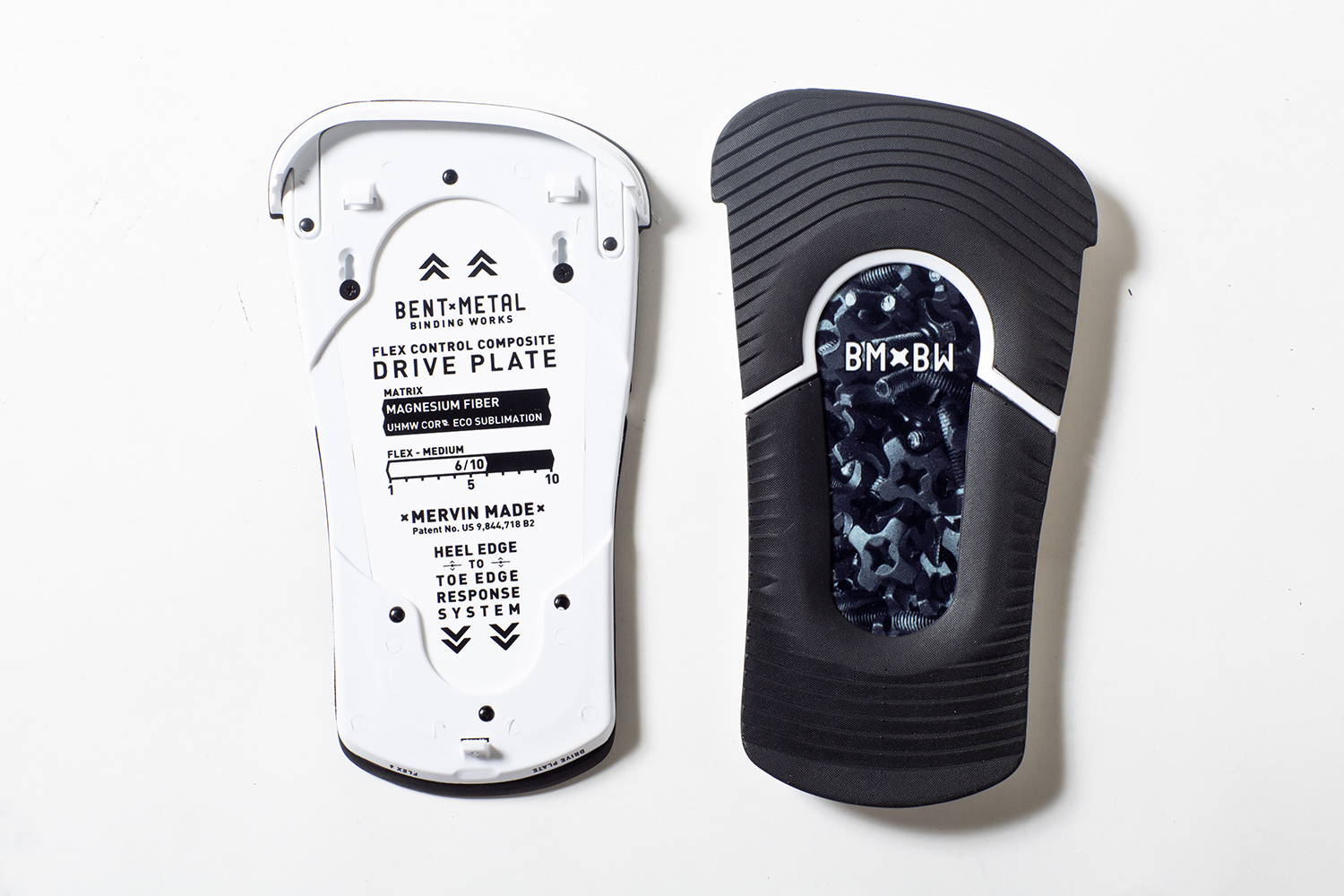 Pre-emptive gear feature: BENT METAL
>Girls line powers up! Lineup of all 3 models of "METTA", "FORTE" and "STYLIST"
>"TRANSFER" attracting attention from shop staff nationwide
>Replace with an optional drive plate to customize the treading comfort to your liking