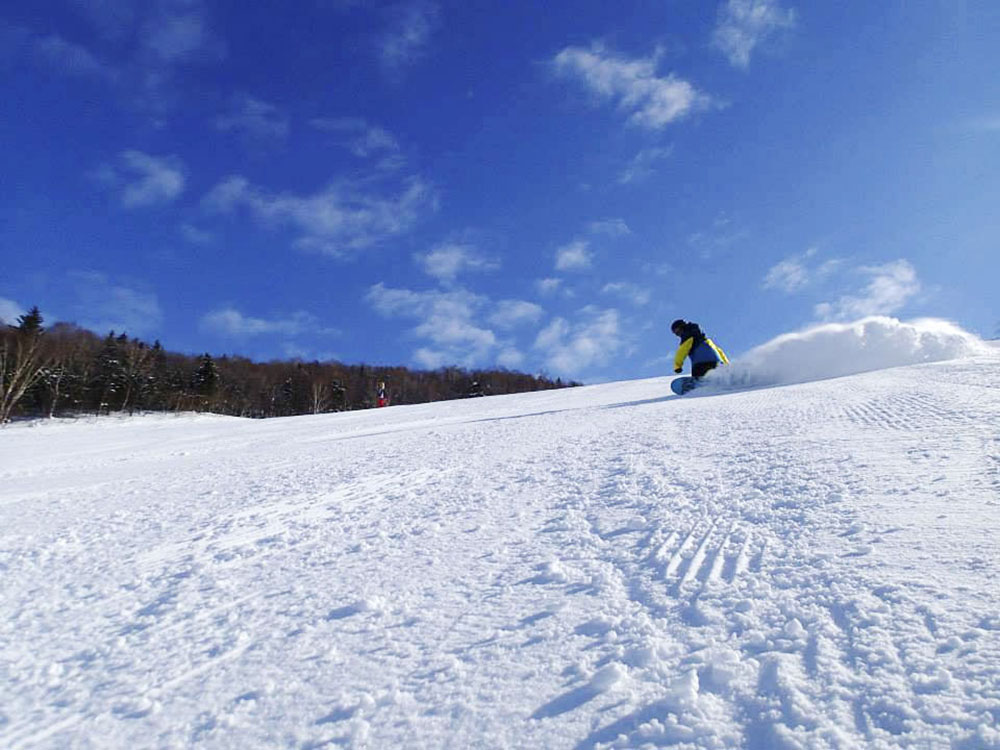 Over the last few years, snow trips based on Asahikawa's "town" have become more popular.
You can enjoy various gourmet foods in Hokkaido, which are gathered as a food center, at a reasonable cost compared to staying at a resort, and have good access to the airport and nearby ski resorts.The most popular reason is that it is easy to move flexibly.
The urban hotel "OMO7 Asahikawa by Hoshino Resort", which completely backs up such "town" -based snow trips, will start a new service from this winter in order to realize a more perfect snow trip.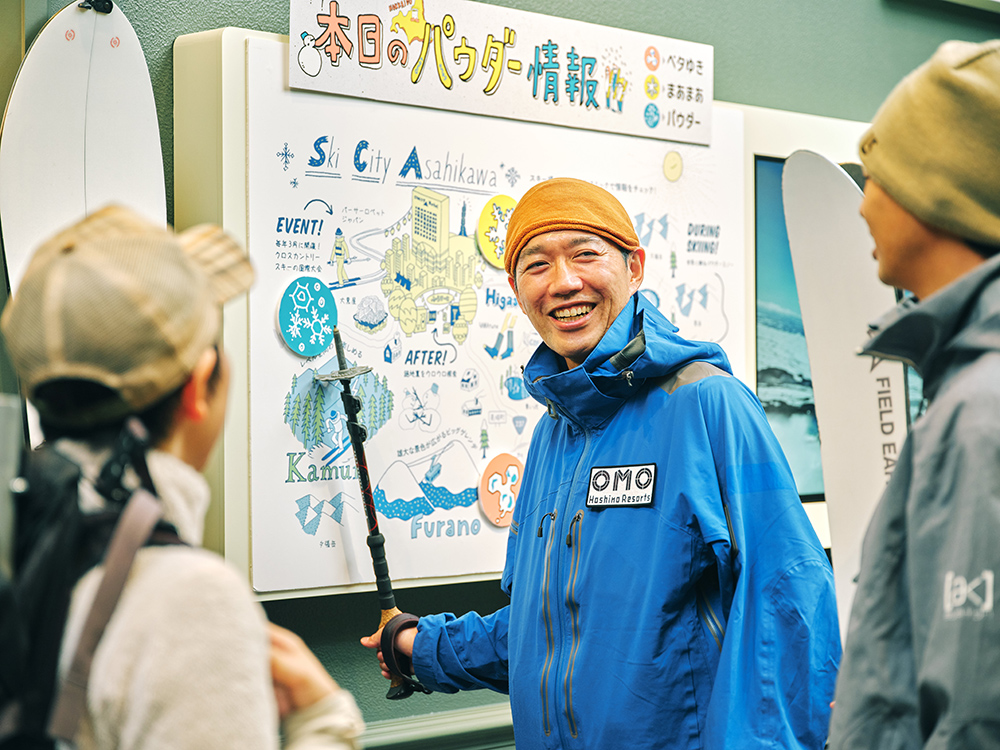 That is "Today's Powder Information".
With the cooperation of the staff of nearby ski resorts, we collect the snow quality and conditions of the day and send out real-time live information of each ski resort.A "powder information officer" acting as a hotel staff will independently determine the "powder index" of each ski resort for the day from this information.You can choose a ski resort after seeing the latest information on the morning stage, so there is a high probability that you will be able to choose the slope in the best condition.
Time: 6: 30 to 6: 45
Location: OMO base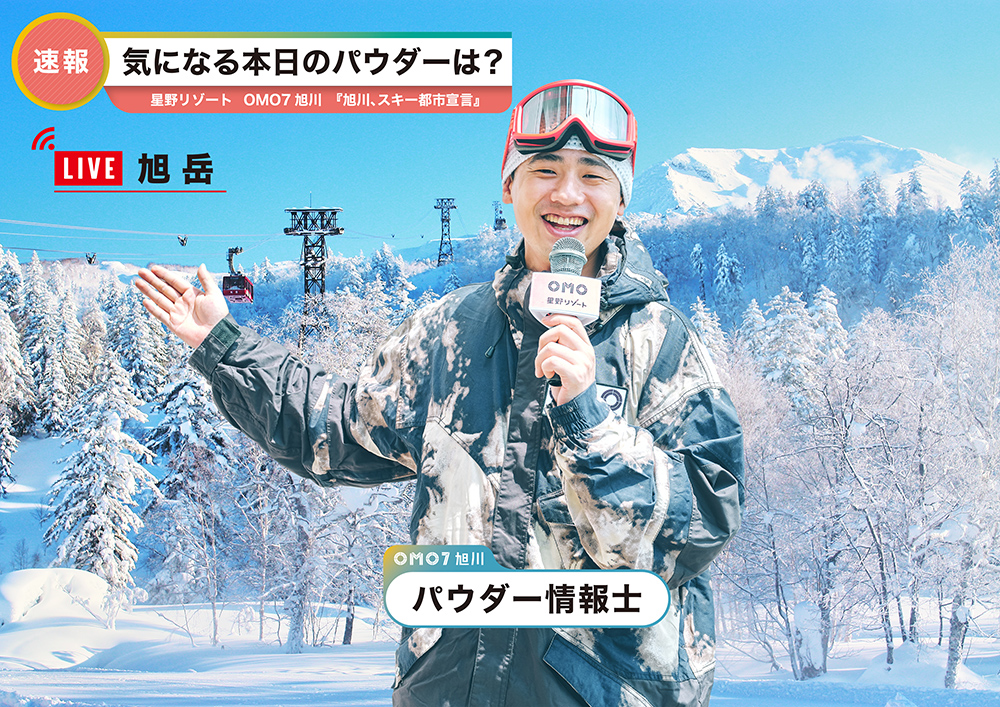 There will also be a live broadcast from the snowy mountains by a powder information officer!
In the early morning when it seems to be the best powder day, he will be dispatched to the snowy mountain and will tell you the condition you saw with your own eyes.This is only available on good days, so if you're lucky during your stay.
Time: 6: 45 to 7: 00
Remarks: Held irregularly depending on the conditions of the snowy mountains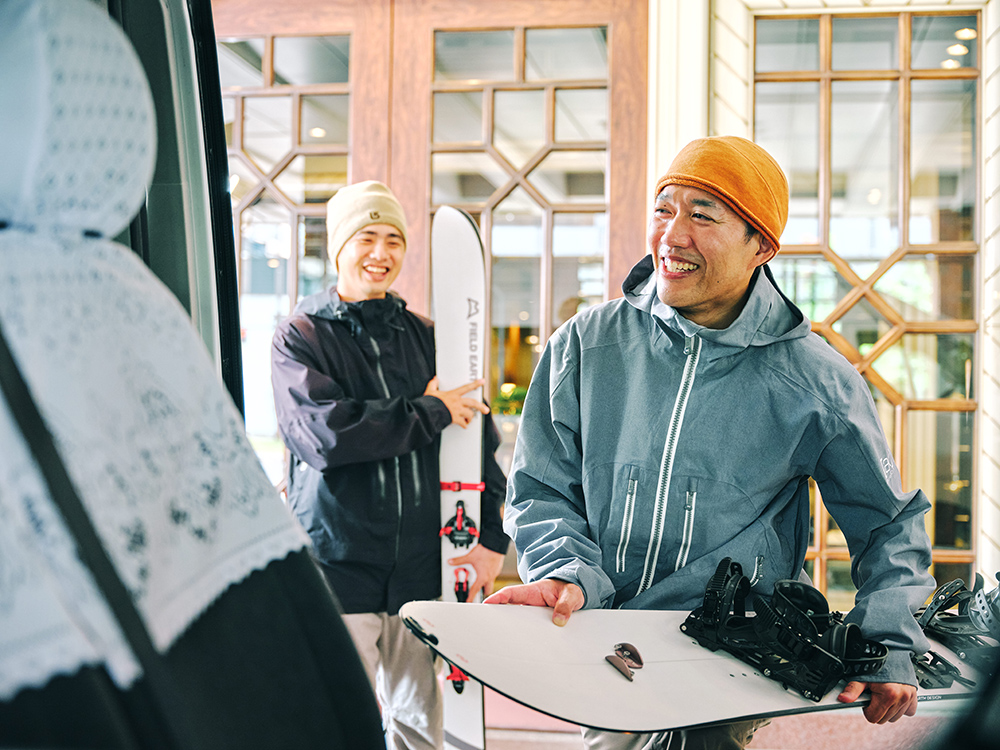 In addition, we will operate the "First Track Liner", which departs in time for the first track of the ski resort in the best condition of the day selected by OMO7.You can aim for the first powder in the morning without a car!
Price: 3,500 (tax included)
Departure time: 7:00
* Reservation required: Until 21:XNUMX the day before
---
Kamui Ski Links is a little-known ski resort where you can enjoy wide burns and tree runs.Daisetsuzan Asahidake where you can enjoy powder snow, which is said to be the highest peak in Hokkaido.Santa present park where night games can slide.Asahikawa has many ski resorts in the vicinity, including local ski resorts, such as Furano Ski Resort, one of the largest snow resorts in Hokkaido.If you take the first flight from Tokyo, you can go skiing the afternoon of the day you arrive.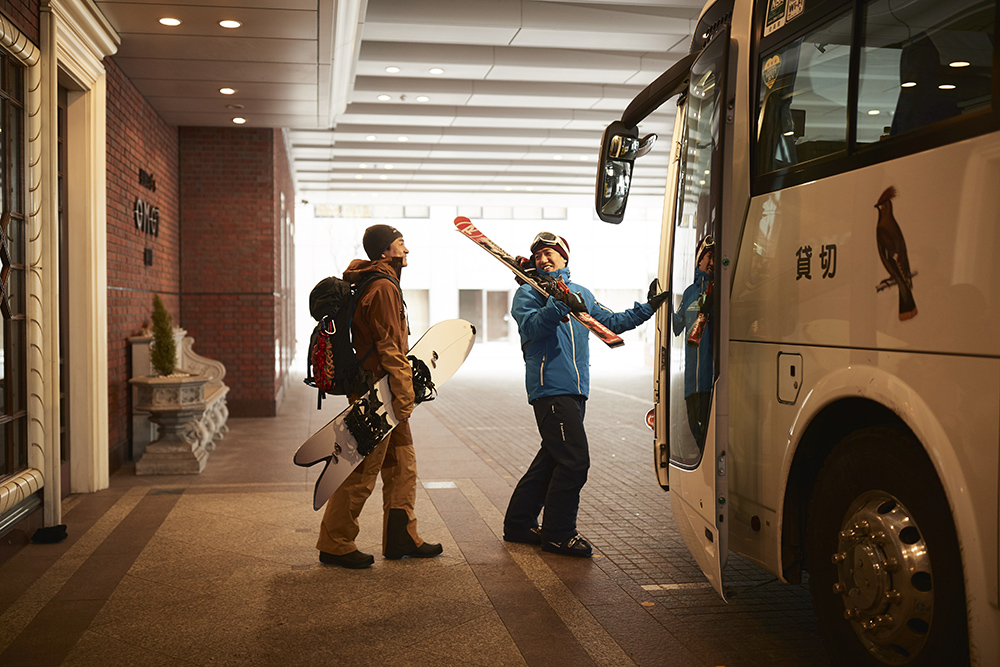 OMO7 Asahikawa operates a free shuttle bus to Daisetsuzan Asahidake, Kamui Ski Links, and Santa Present Park.Since Santa Present Park and Kamui Ski Links are on the same route, it is possible to ladder to Kamui and night games during the day with Santa.
(Time required for free shuttle bus)
Santa Present Park, about 30 minutes
Kamui Ski Links, about 50 minutes
* Kamui & Santa common lift tickets are also on sale
Daisetsuzan Asahidake, about 100 minutes
Period: December 2020, 12-March 12, 2021 (planned)
Price: Free (for guests only)
Check the site for operating hours and common lift tickets
https://omo-hotels.com/asahikawa/sptopics/1700/
An urban snow trip with plenty of after-snow.If you want to enjoy your trip to Hokkaido during the snowy season, it's an ant!
---
<Declaration of the highest level of corona measures>
And at all Hoshino Resorts, including OMO7 Asahikawa, we have implemented thorough corona measures in consideration of health and public health in order to enjoy traveling safely as part of corona measures.
>>Click here for OMO7 Asahikawa measures
Click here for the official page of OMO7 Asahikawa by Hoshino Resorts
Hoshino Resorts ski resort information, travel informationhereから