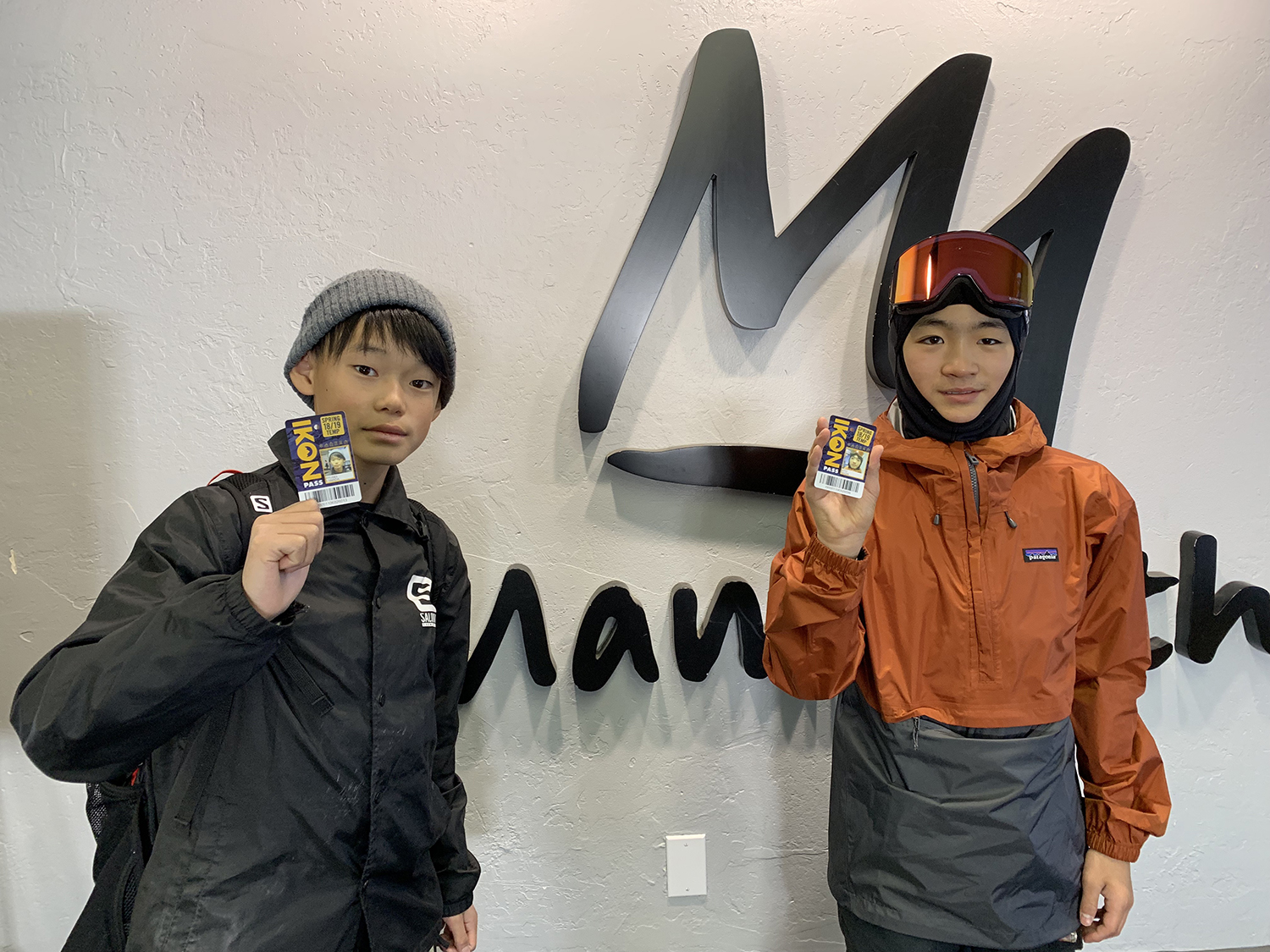 Two junior high school snowboarders have arrived at Mammoth Mountain.Eito Nagai, a first-year junior high school student, is XNUMX years old, and Ryusei Yamada, a second-year junior high school student, is XNUMX years old.Why did they come to America at this young age, and how enthusiastic they were.Two weeks they spent in a foreign country after leaving their parents after graduating from elementary school.The size of the world to know away from Japan, thank you for knowing away from your parents.We will deliver the snowboarding life of junior high school snowboarders at Mammoth Mountain, California, which crosses the sea.
Text: Yukie Ueda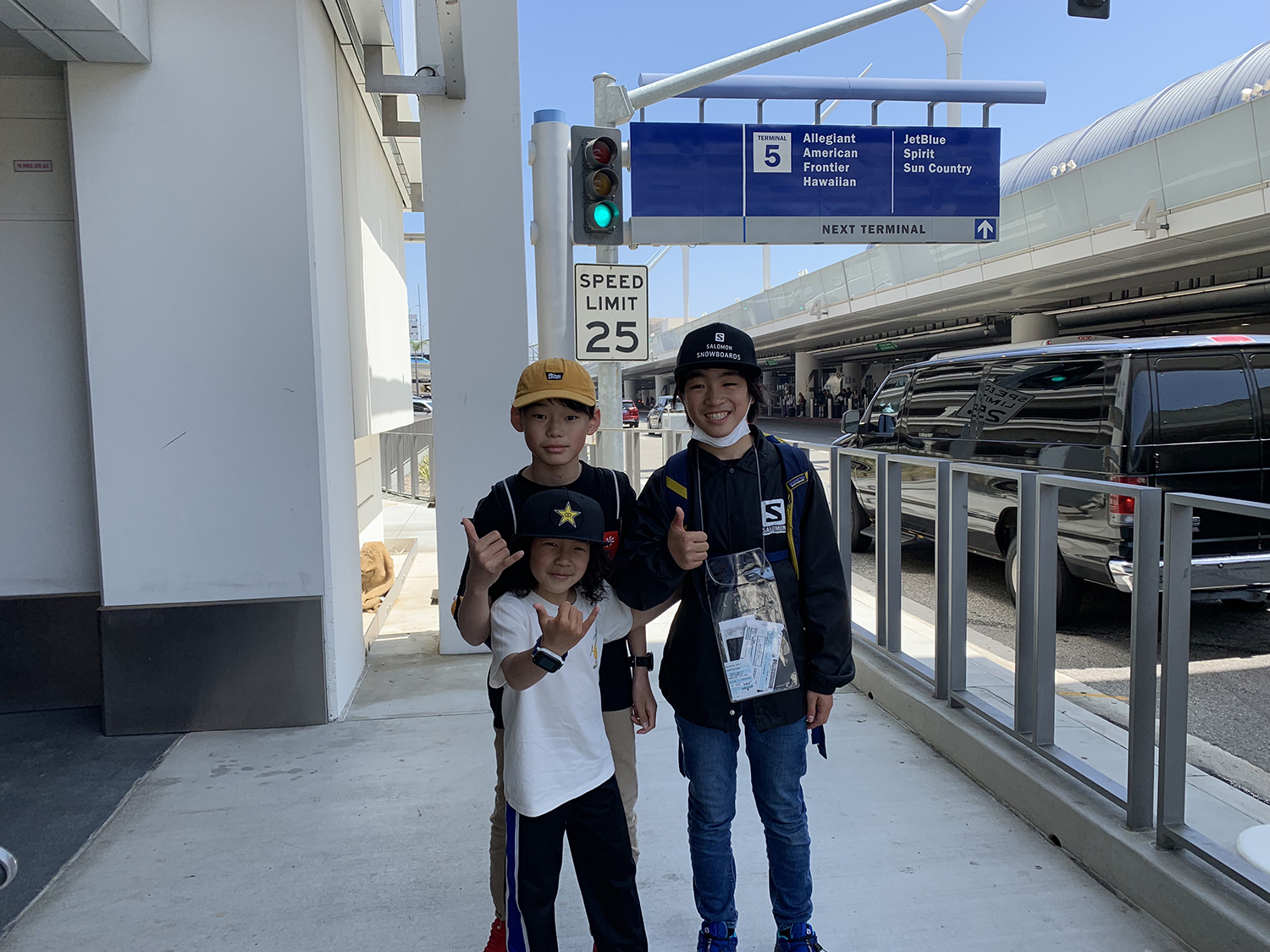 "arrival"
With invisible anxiety and anticipation, the two landed at Los Angeles Airport with a mixed look of tension and uplifting.The boys are still innocent in appearance and way of speaking.
"Thank you!" The moment I found me, I smiled as if the tension on the plane and immigration until I arrived here was relieved.
During the long-distance drive from LA to the mammoth, I was looking at the scenery from the window with excited eyes, which would be a sleepy time due to jet lag.A straight road that stretches straight in front of you.Surrounded by magnificent mountains on both the right and left, you can see a long distance.
Eito "Wow, it's wide. It's a wonderful view."
I "Isn't there such a wide view in Hokkaido?"
Ryusei "No, there is no such scenery! It's really wide."
In the world of overseas snowboarding that we will see, there are surely far wider and more diverse options than they have seen in Japan.A world you never imagined may change something about them.I was driving while thinking about that.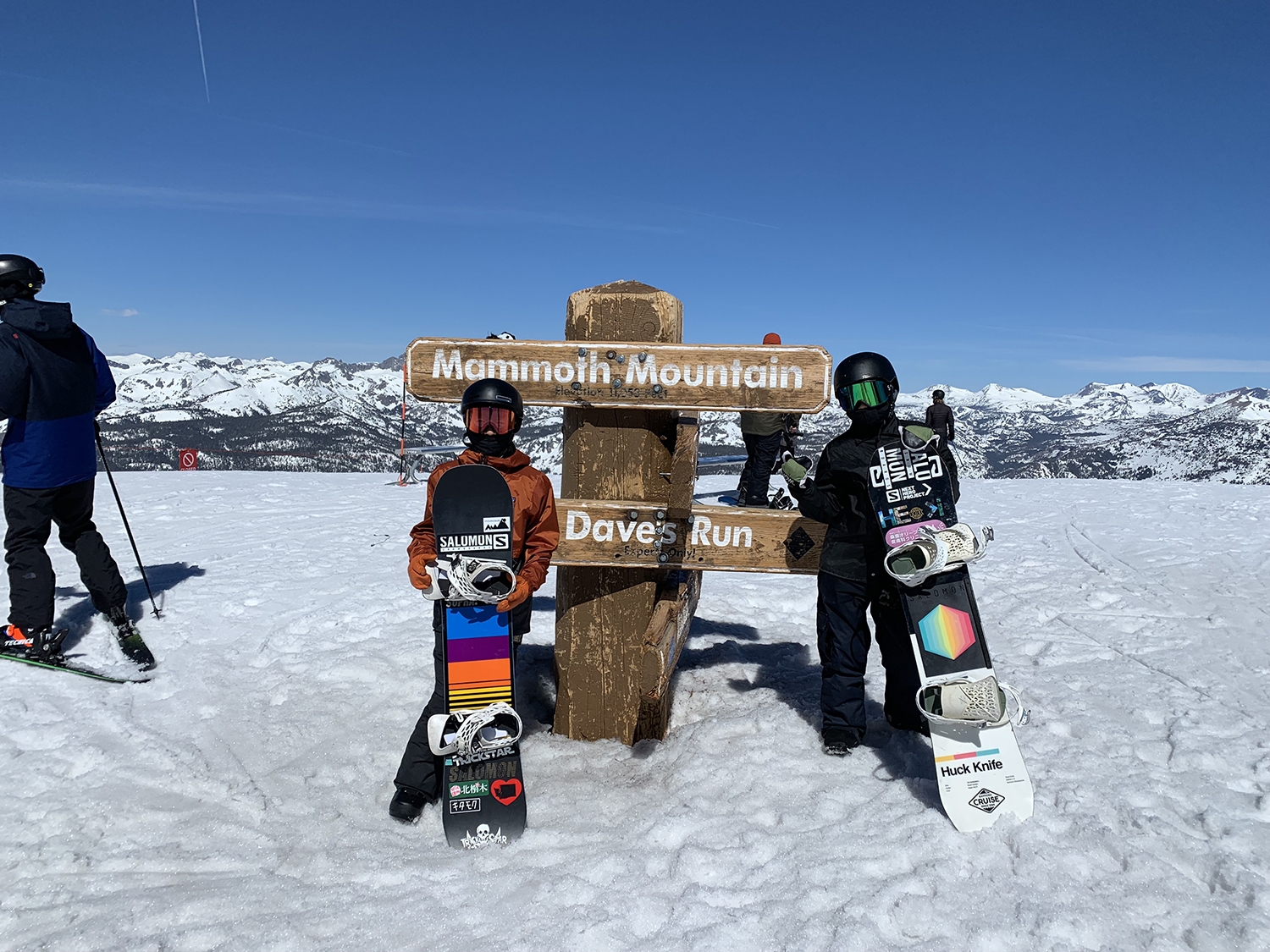 "Purpose of boys"
Each of them had a purpose and a will.It's not just an overseas trip.It is also different from studying abroad.The purpose is snowboarding.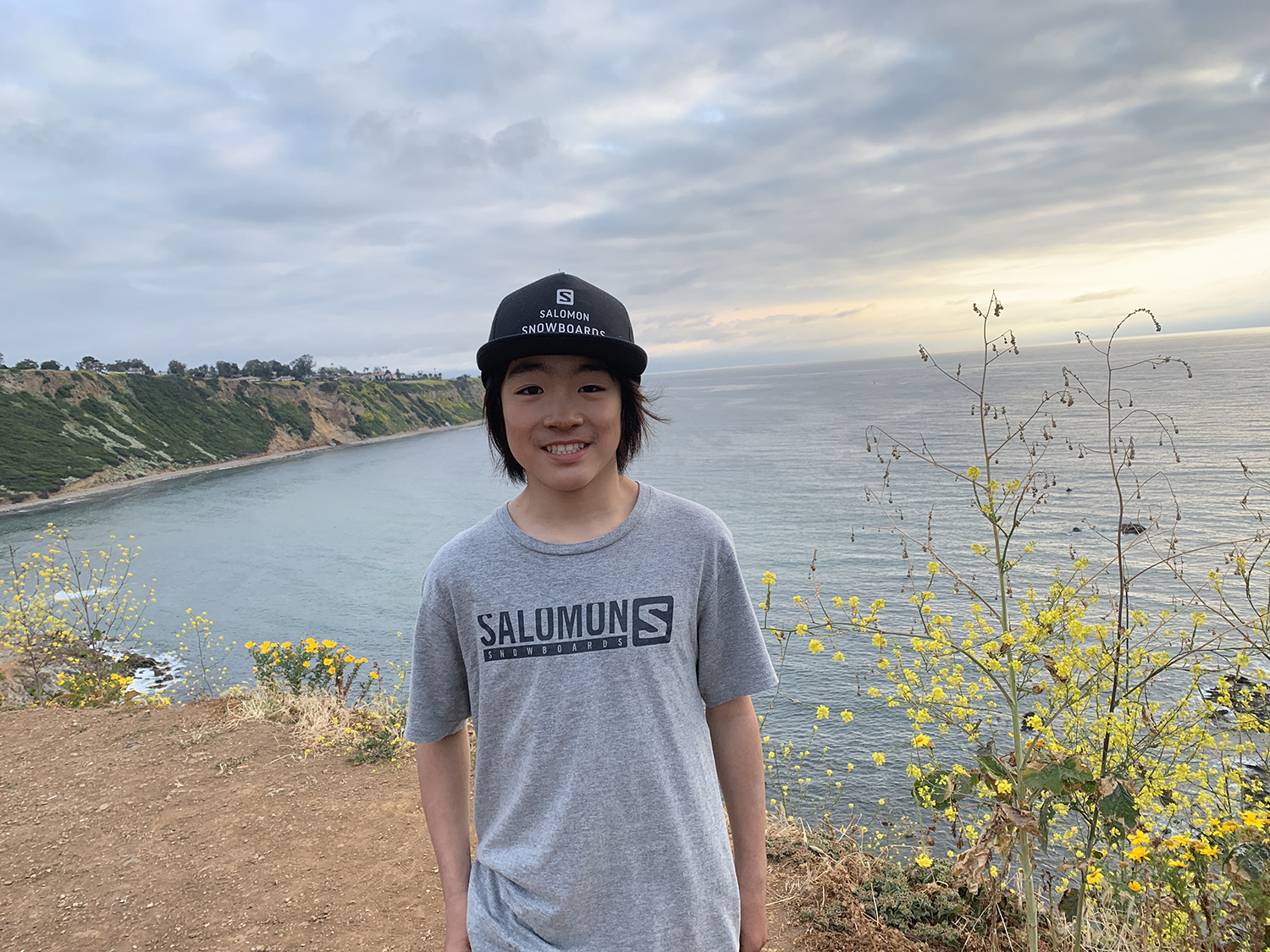 Eito is XNUMX years old who is absorbed in snowboarding and skating while attending the long-established snowboard shop Trickster in Gunma.I just graduated from elementary school last month. He admired Sugita-kun (Takaaki Sugita), a charismatic rider from the shop who has been active since the XNUMX's, and until recently he had long hair that stretched to his waist.Sugita-kun's riding videos were well stored in his cell phone, and he is quite a snowboard enthusiast for a modern child who is always watching snowboard movies and magazines.He is a boy with a free atmosphere who values ​​his favorite style and actively challenges what he is interested in.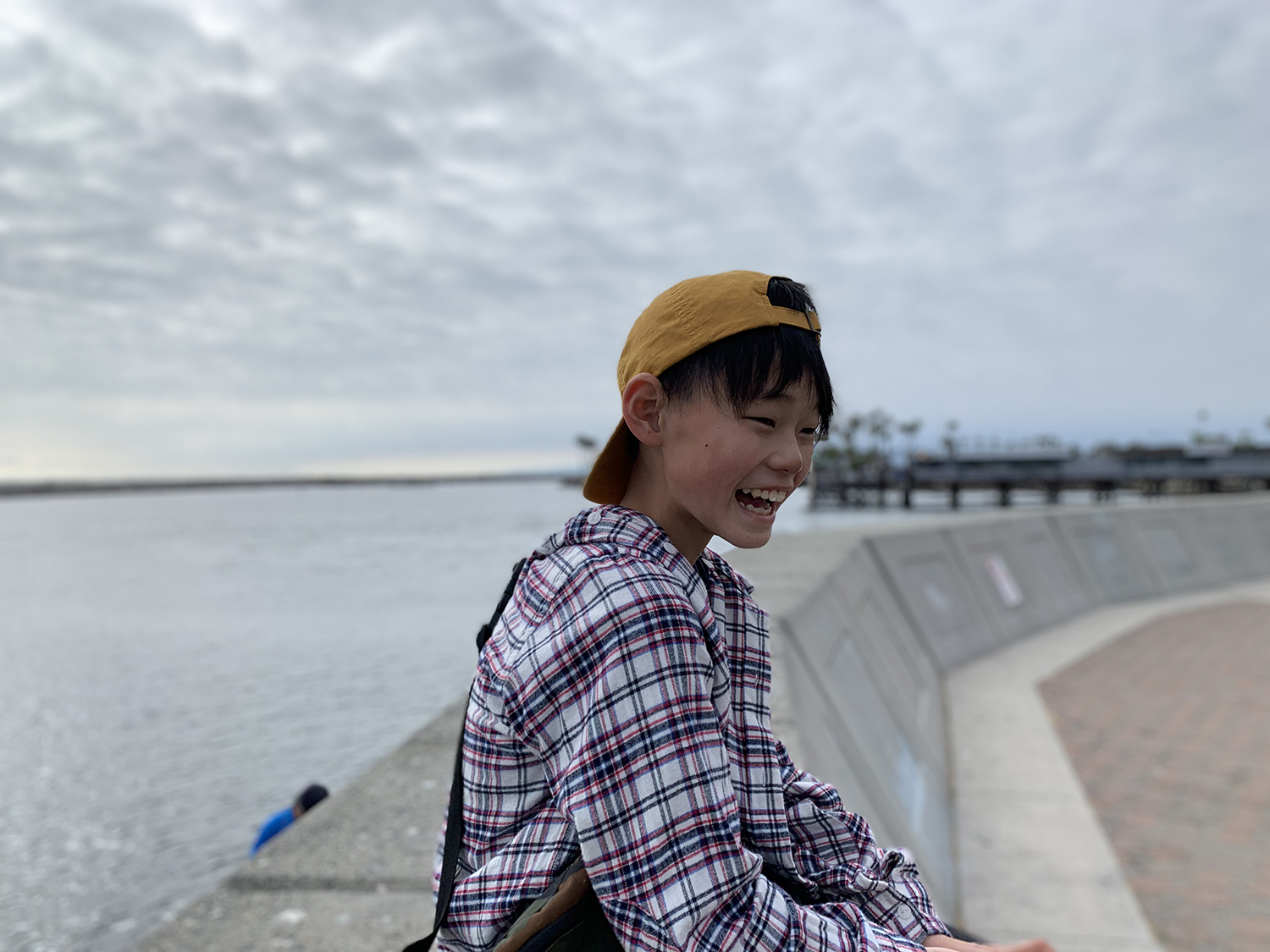 Ryusei is an athlete who devotes himself to the half-pipe competition and aims for the Olympics.In Japan, he seems to have already left his parents and devote himself to practicing half-pipe while cooking himself, and he had a high sense of purpose so that he felt a gap with his childhood appearance.To make a technique, analyze the movement in your head and practice while imagining it.He is a stoic boy who pursues the goals he has set while learning the training methods necessary for that purpose.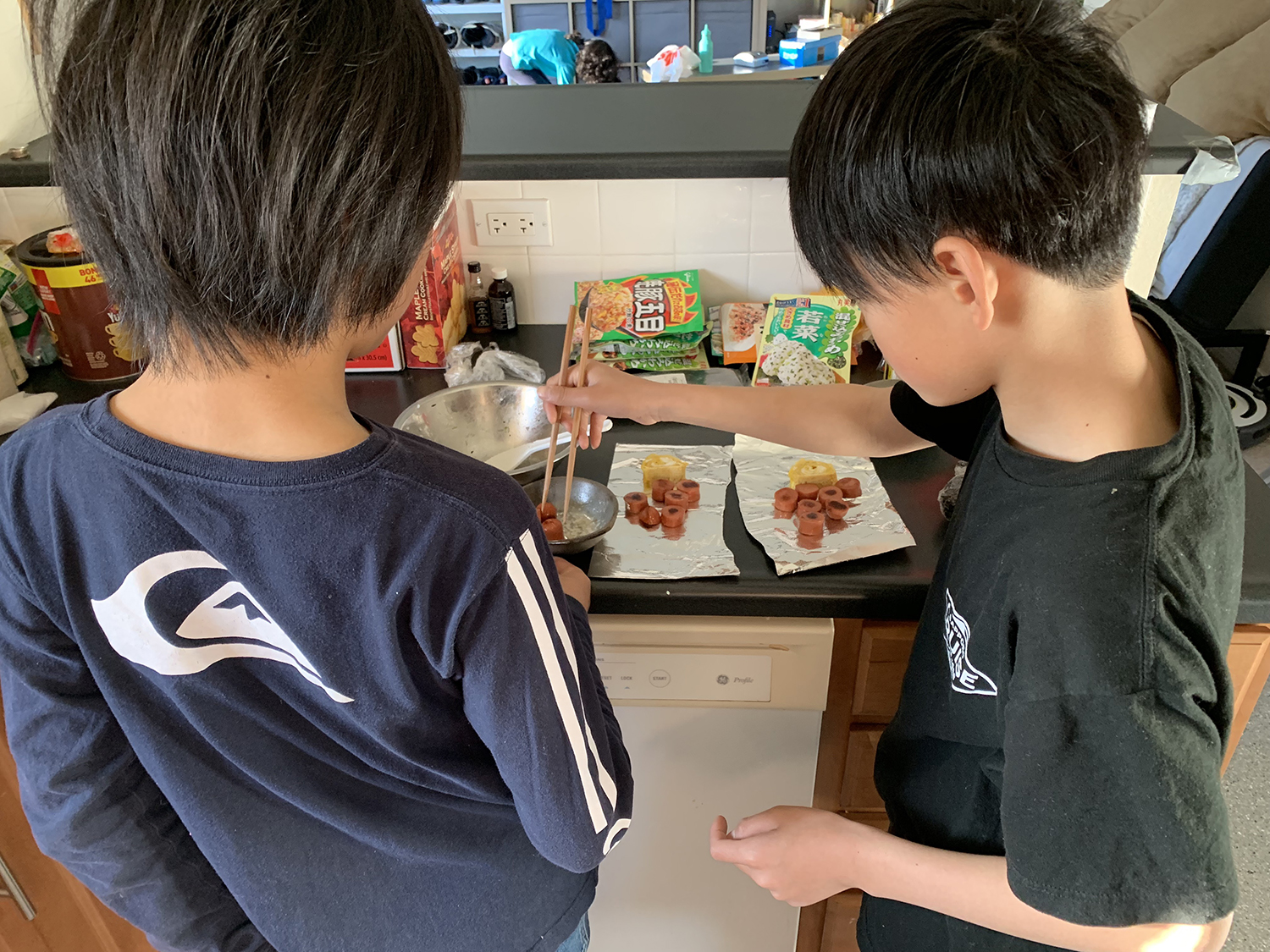 The two boys, who seemed to be extremes at first glance, were a good combination.It may have been a plus that he was a comrade who experienced living abroad for the first time.What they both had in common was that they came here to snowboard.Not to mention the cooperation of parents, I came by my own will.While spending time together, they stayed at their own pace rather than forcing them to match.Waxing, studying and helping, I'm doing it together if I notice it from either side.I think they had a good influence on each other without being spoiled.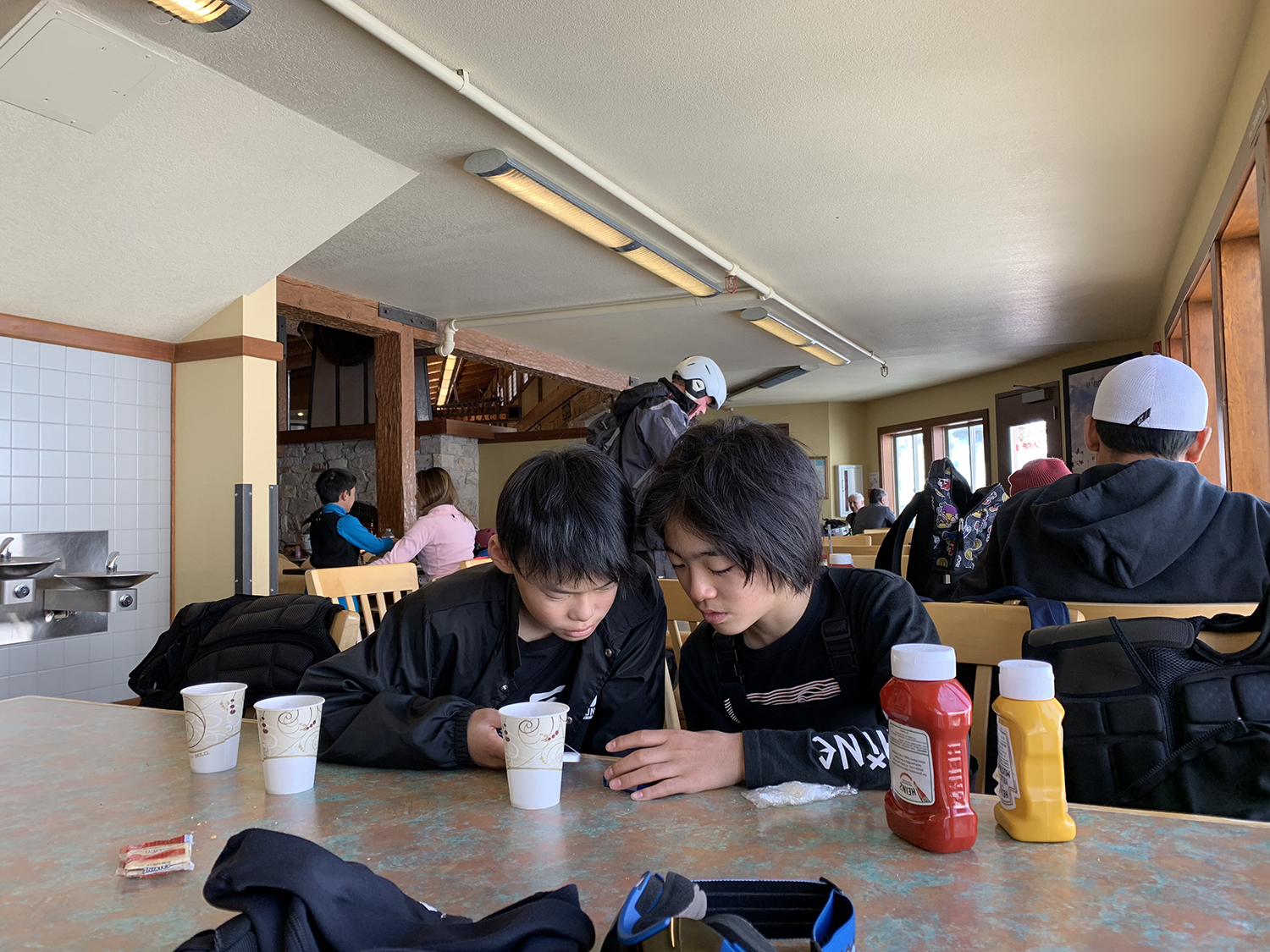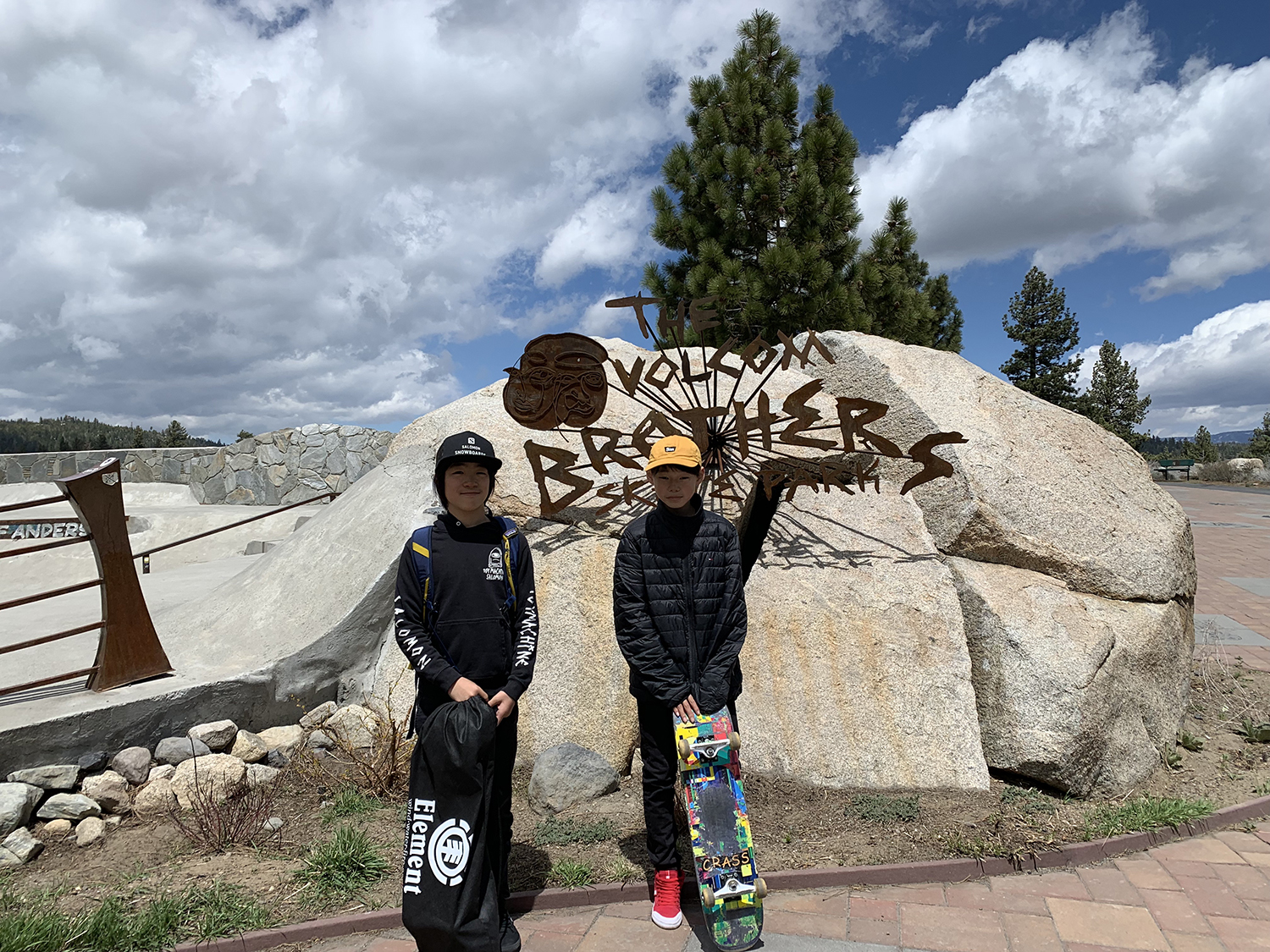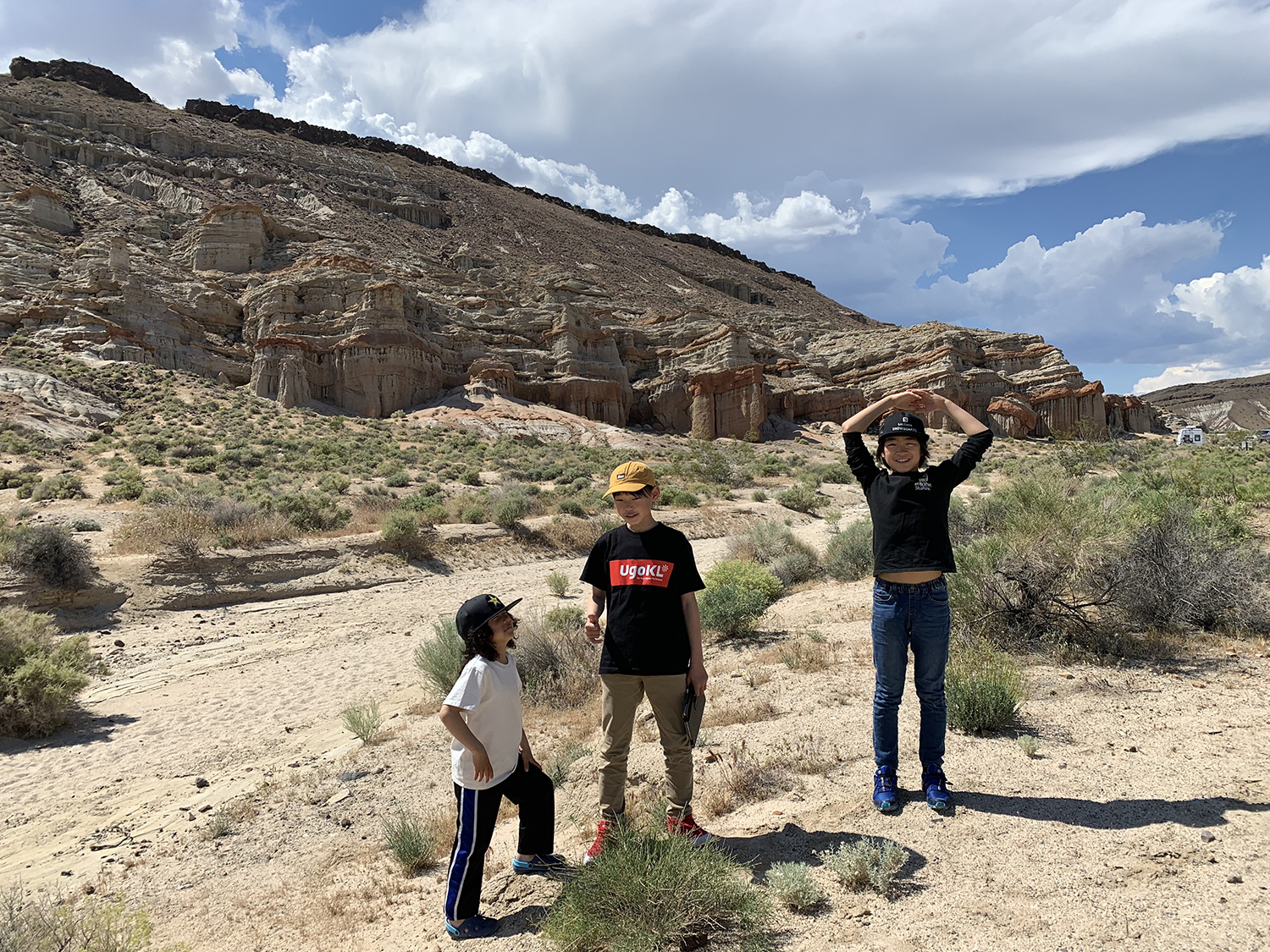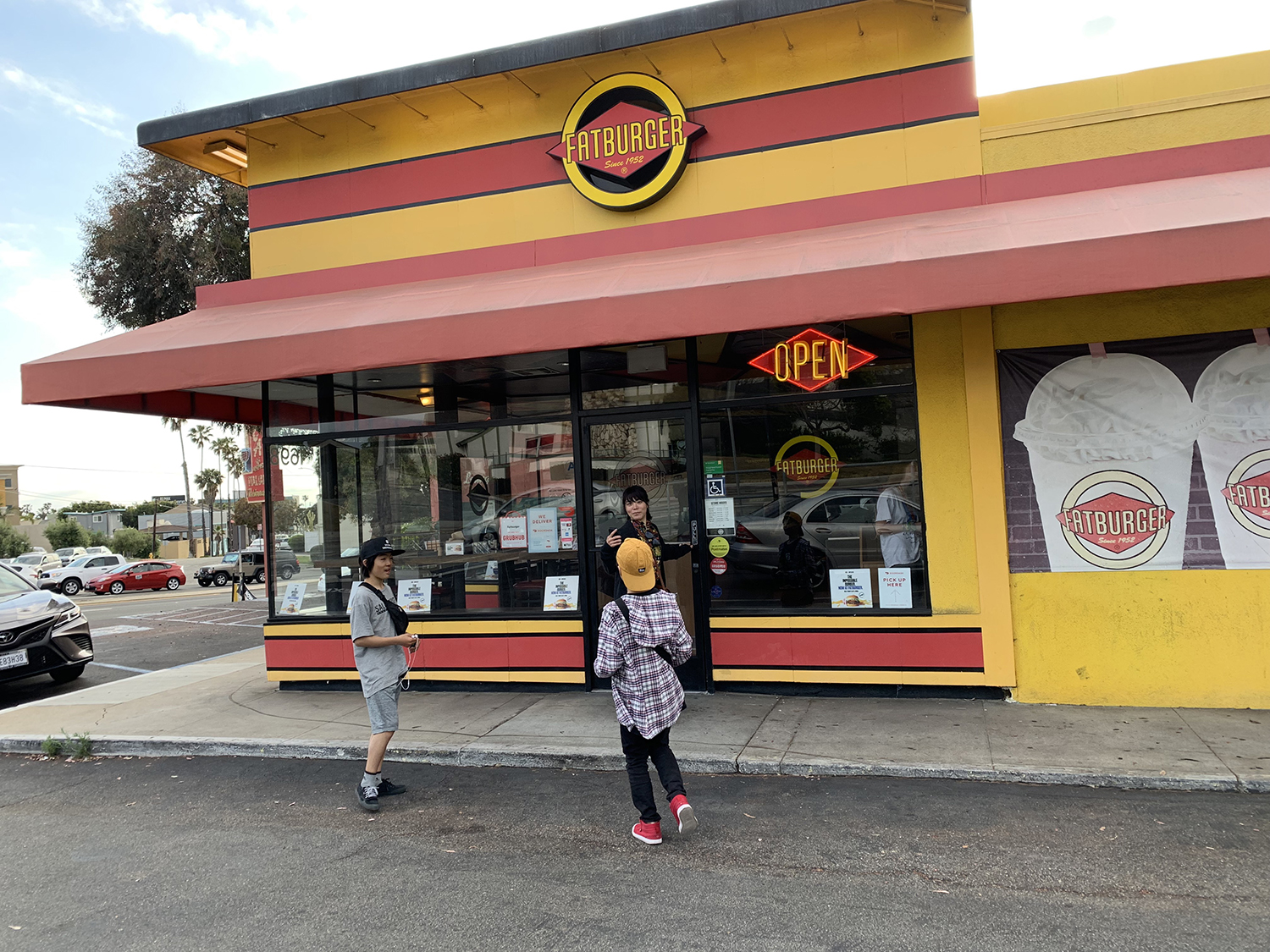 One of the important things to go abroad is to have your own pace without being swept away.It's the same in Japanese society and domestic expeditions, but I feel that it will be a big point especially overseas.
A limited time stay that takes time and money, whether you make the money yourself or help from a parent or sponsor, is of the same value and weight.It was very funny that the two junior high school students were still living a snowboard-centered life while feeling the value.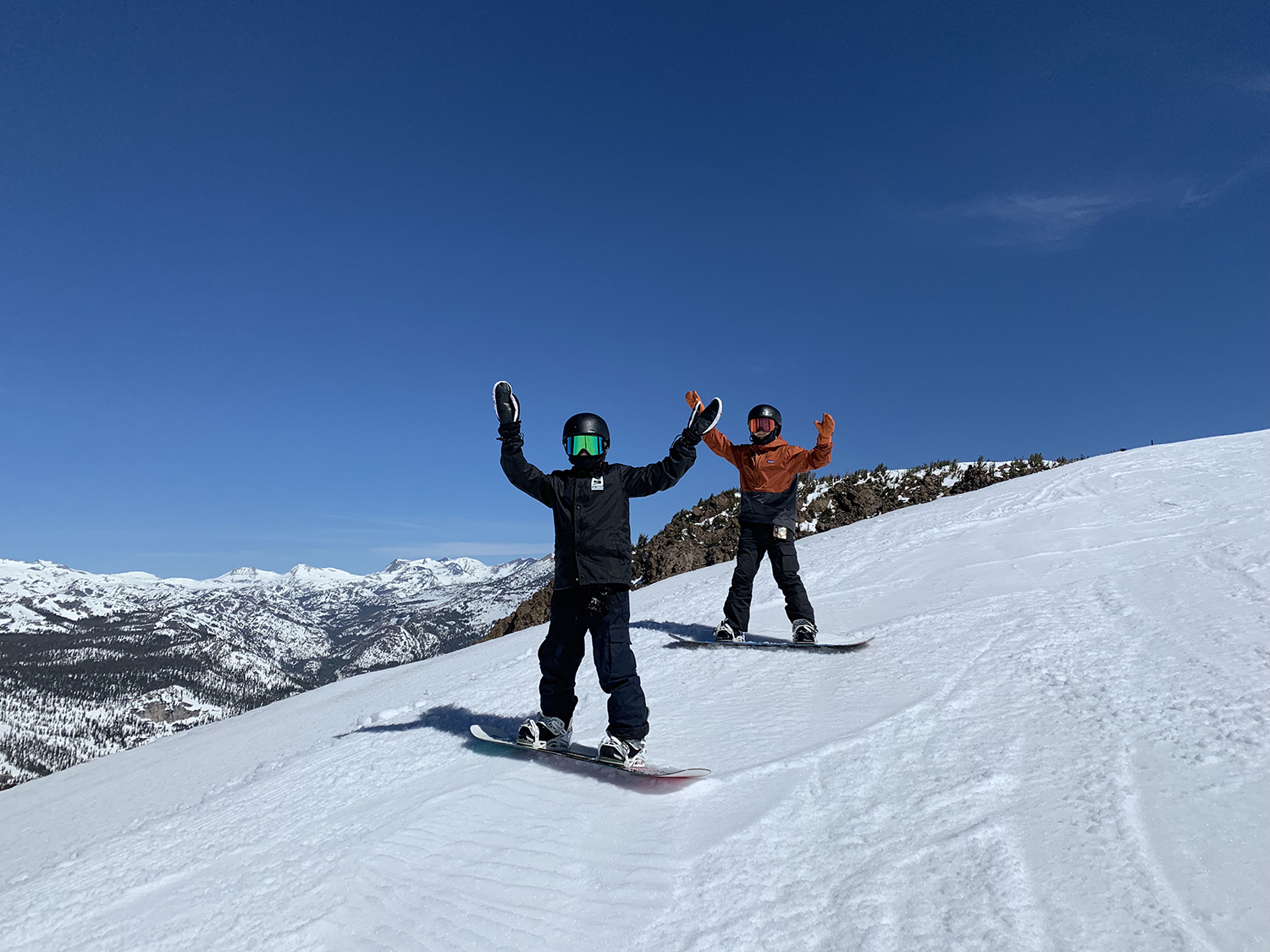 "Snowboarders"
During my stay, I saw them waking up early in the morning, having breakfast, wearing protectors and clothing, and waiting for their departure.I spend the whole day on the snowboard, and when I come back, I wax the board in order to prepare for tomorrow.I went to the skate park and did my homework in the meantime, but I was really into snowboarding.
Our family was both their homestay and snowboarder companion.We watched snowboard movies together, talked about gear, and talked about who the cool riders were.
I teach the basic rules and my husband Tsuyoshi takes them with local riders.Sometimes my son met, and sometimes I had a session with Olympian Hikari Oe, who lived with me at home.They gradually became accustomed to snowboarding in mammoths.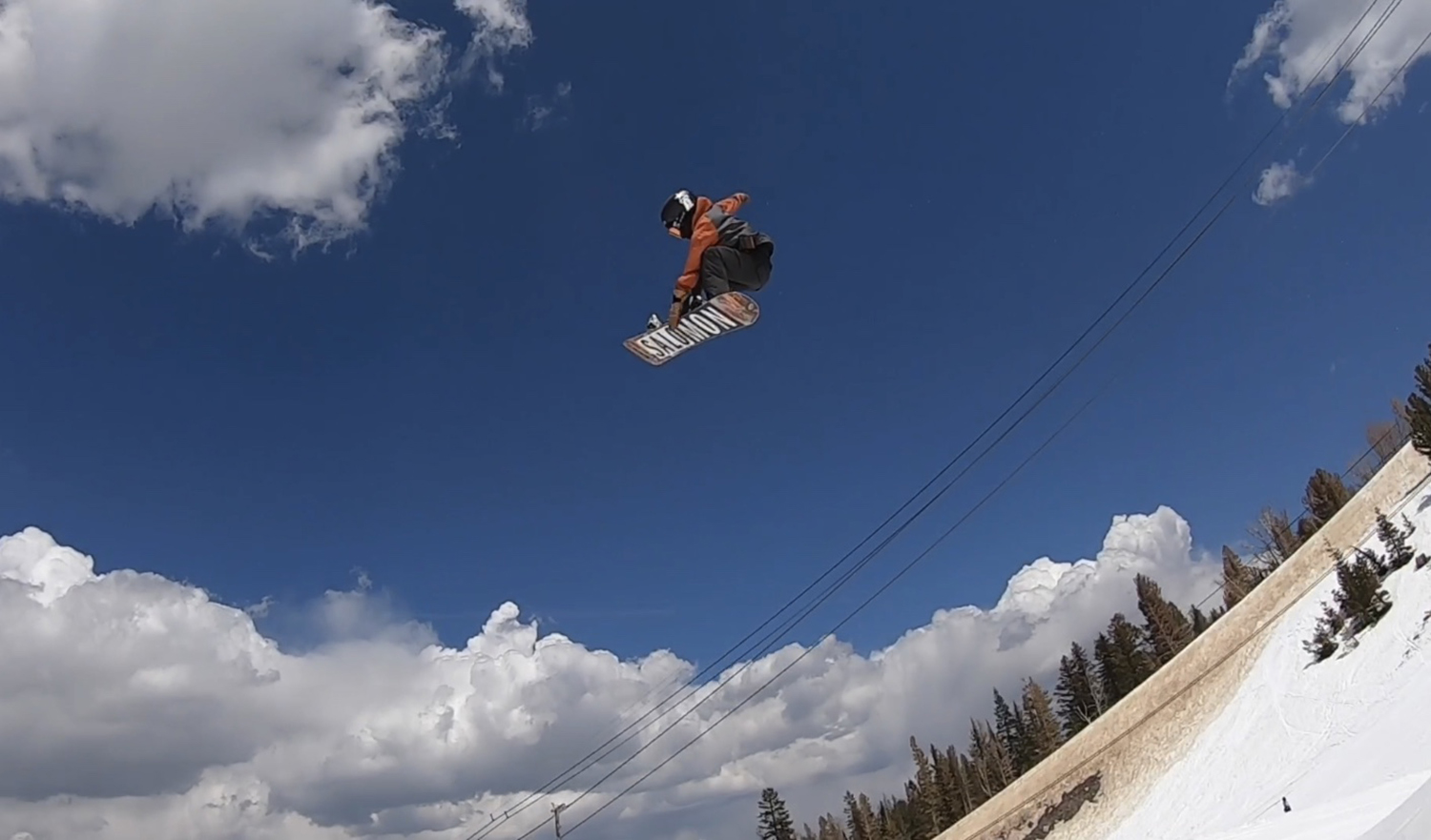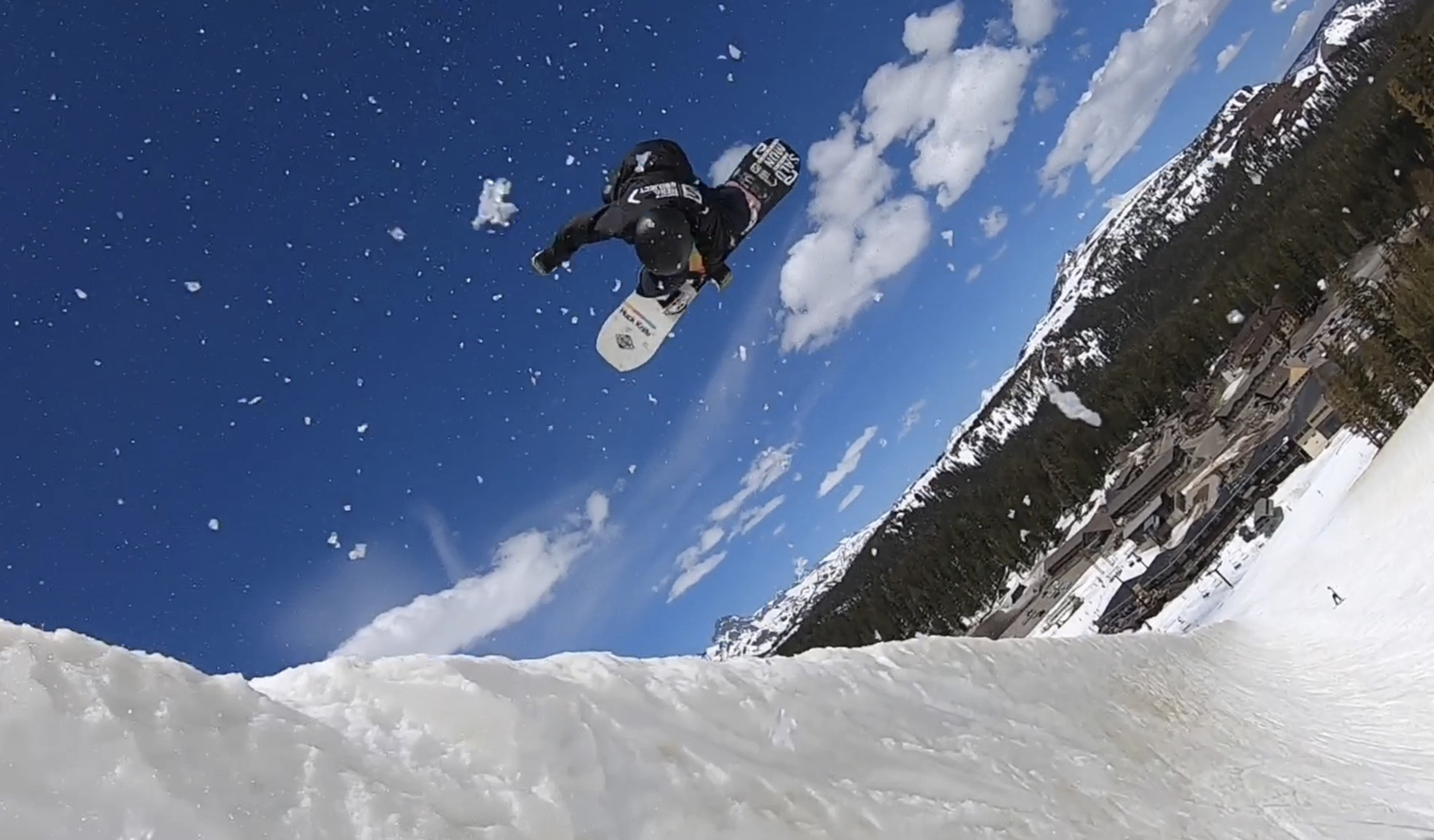 Senior rider Ko Okamoto, who was also the reason for their trip to the United States this time, also skated on the mammoth.However, the appearance of the voyage here must have been different from the half-pipe rider sailors they knew.
Kou, who cares about his juniors going to the United States, slipped with them several times.It's not just the halfpipe, it's the deeply dug banked course that appeared on the spring slopes, and the terrain jumps.
In the envy of his juniors, Kou flew a huge kicker that he wouldn't see on a Japanese slope, and showed his skill as good as a halfpipe.The appearance may have been one way to convey to juniors the meaning of Kou slipping here.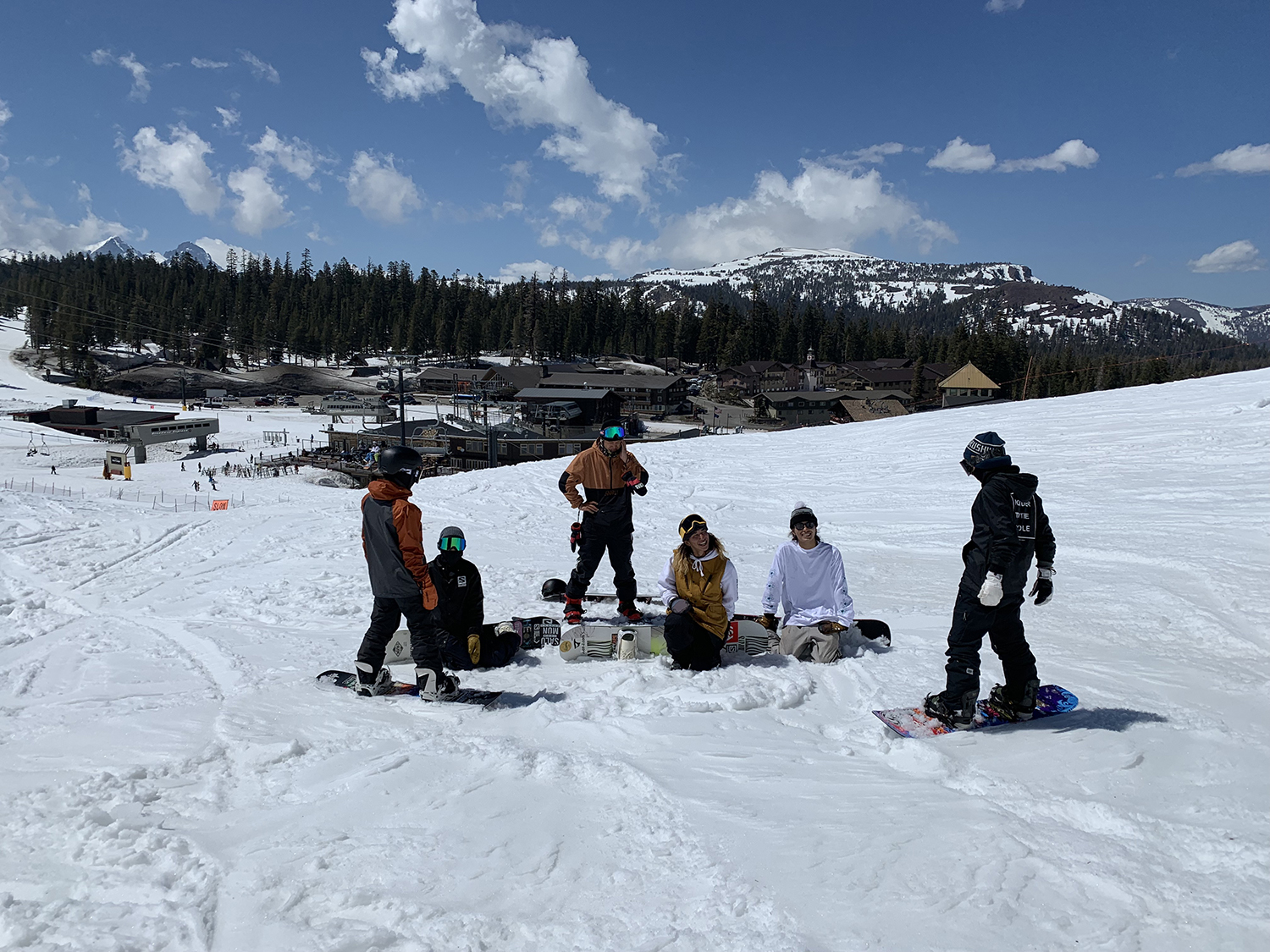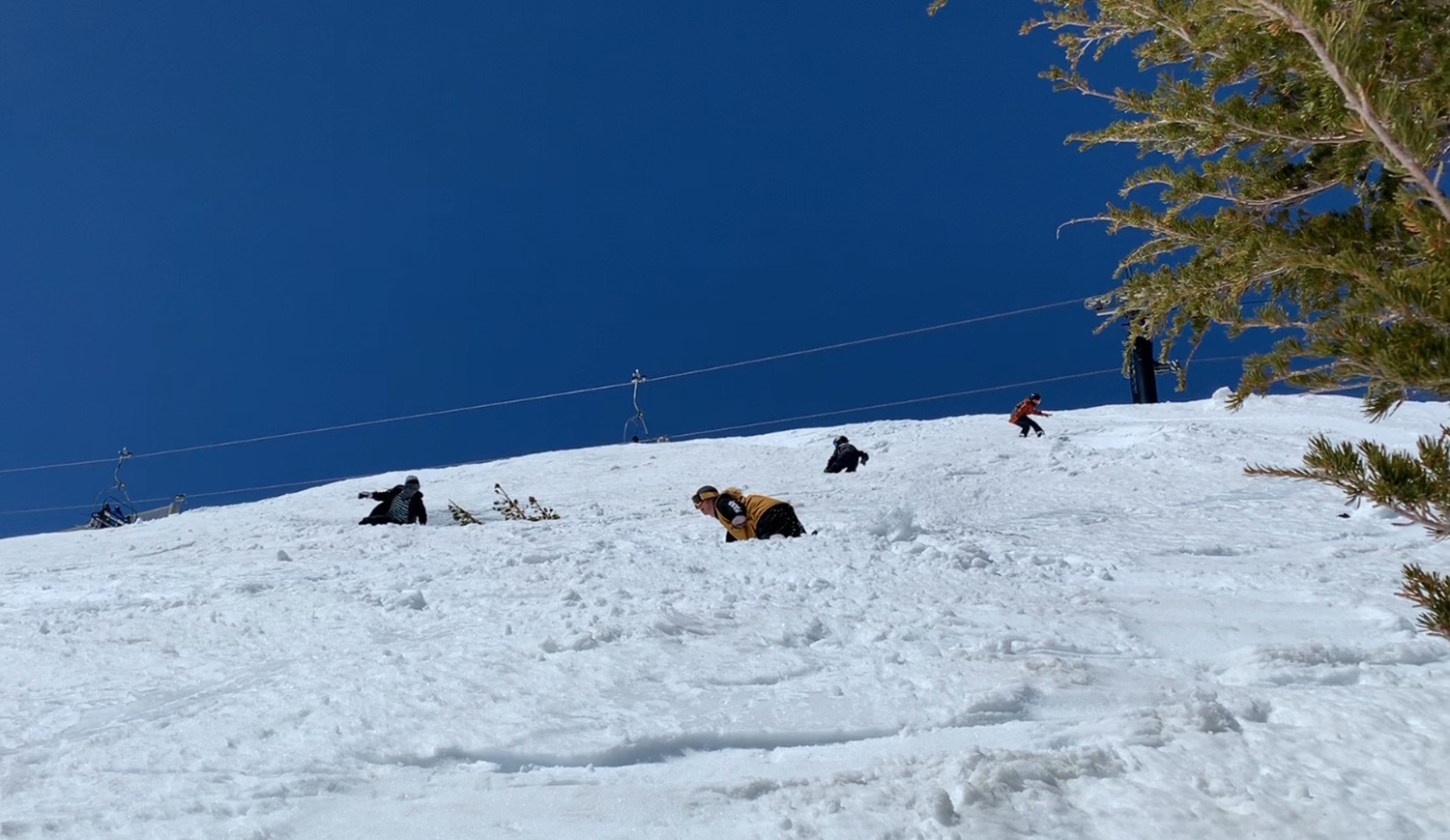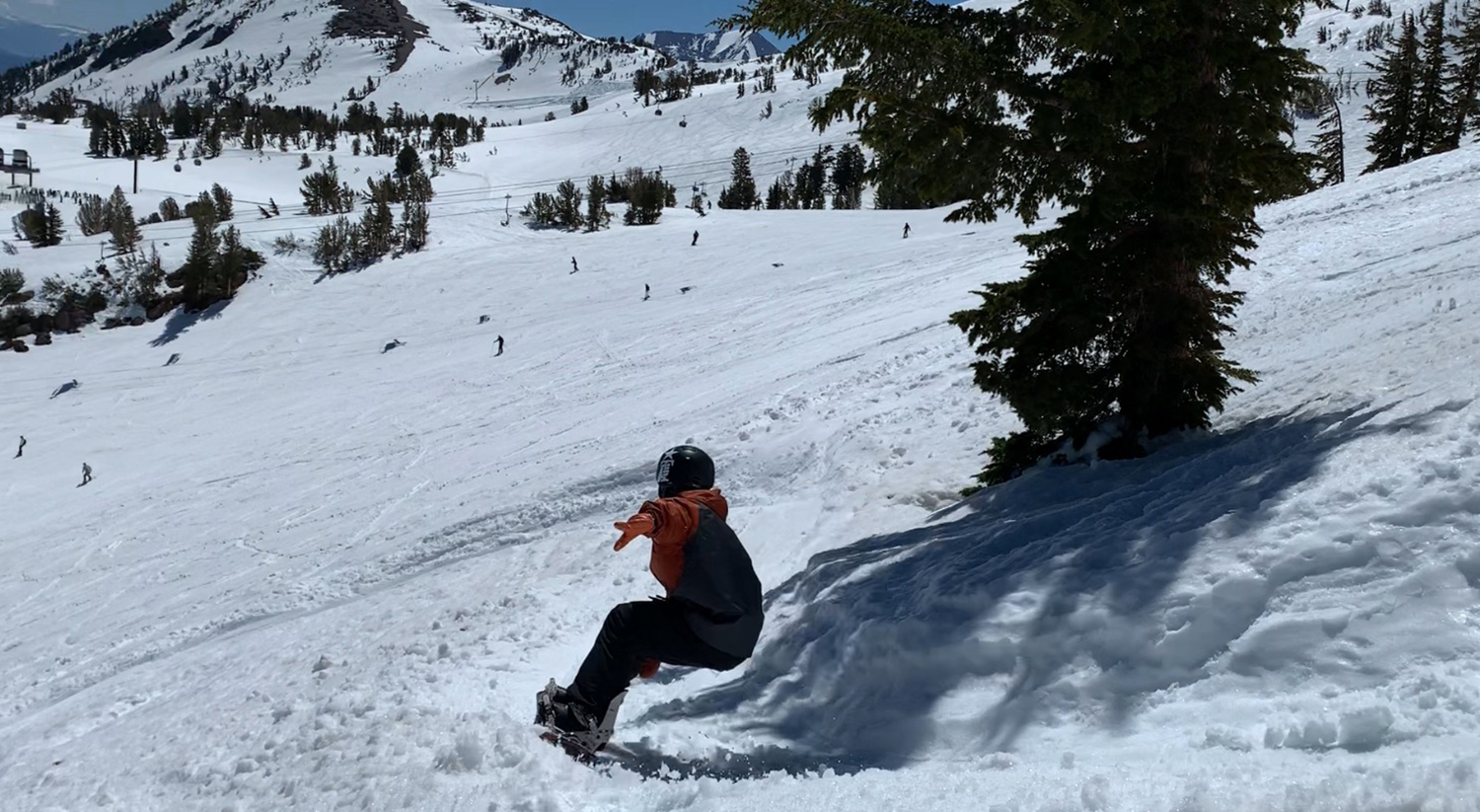 "The seniors we know were different when I saw them overseas. It was even cooler."
It is also wonderful to devote yourself to one competition.It's a big difference whether you're just looking at that world or knowing the wider world and then focusing on it.
This kind of interaction between snowboarders of different ages, nationalities, and environments in which they have slipped creates stimulus and harmony.I felt that the feelings of Japanese people in foreign countries were stronger.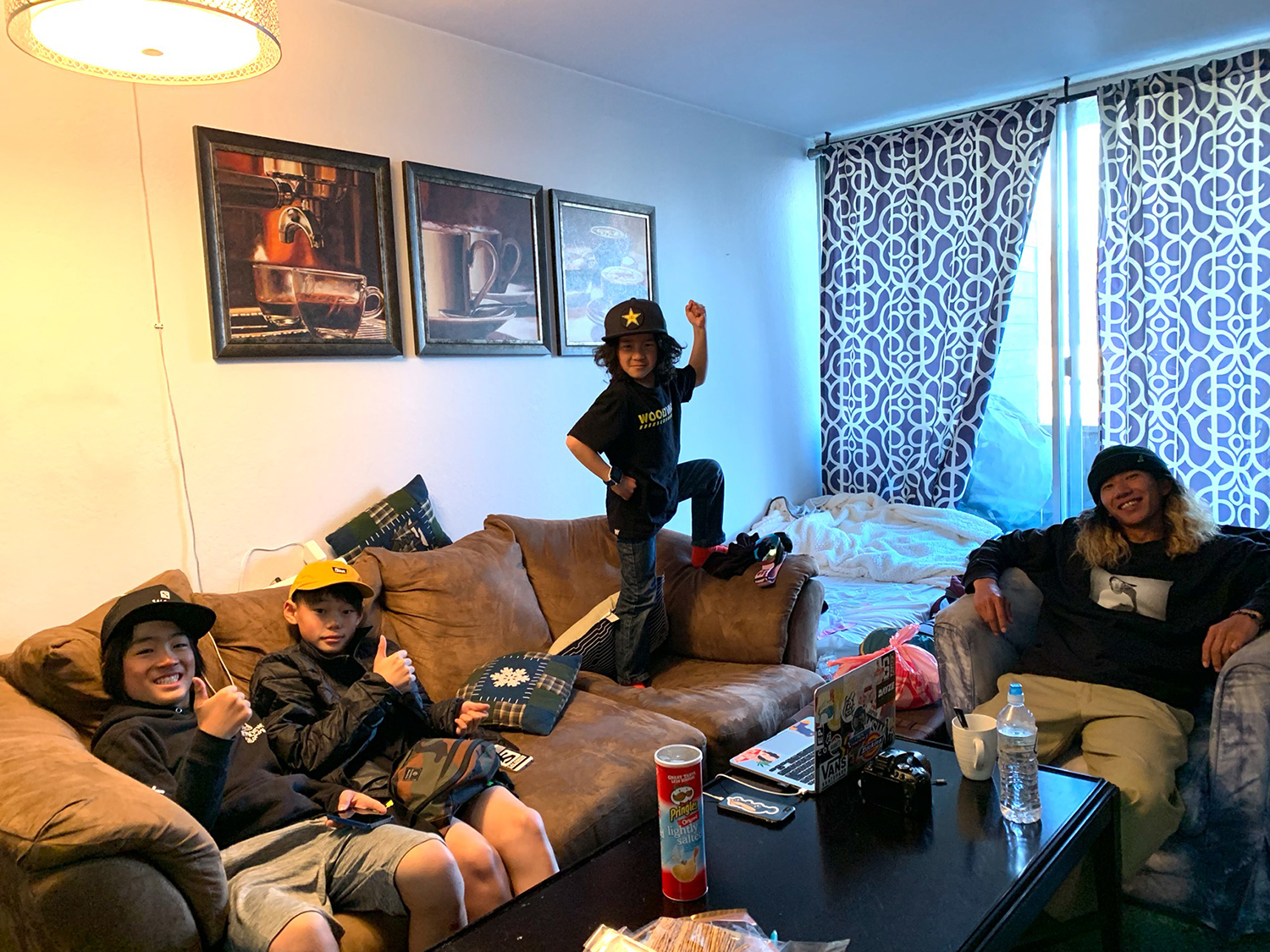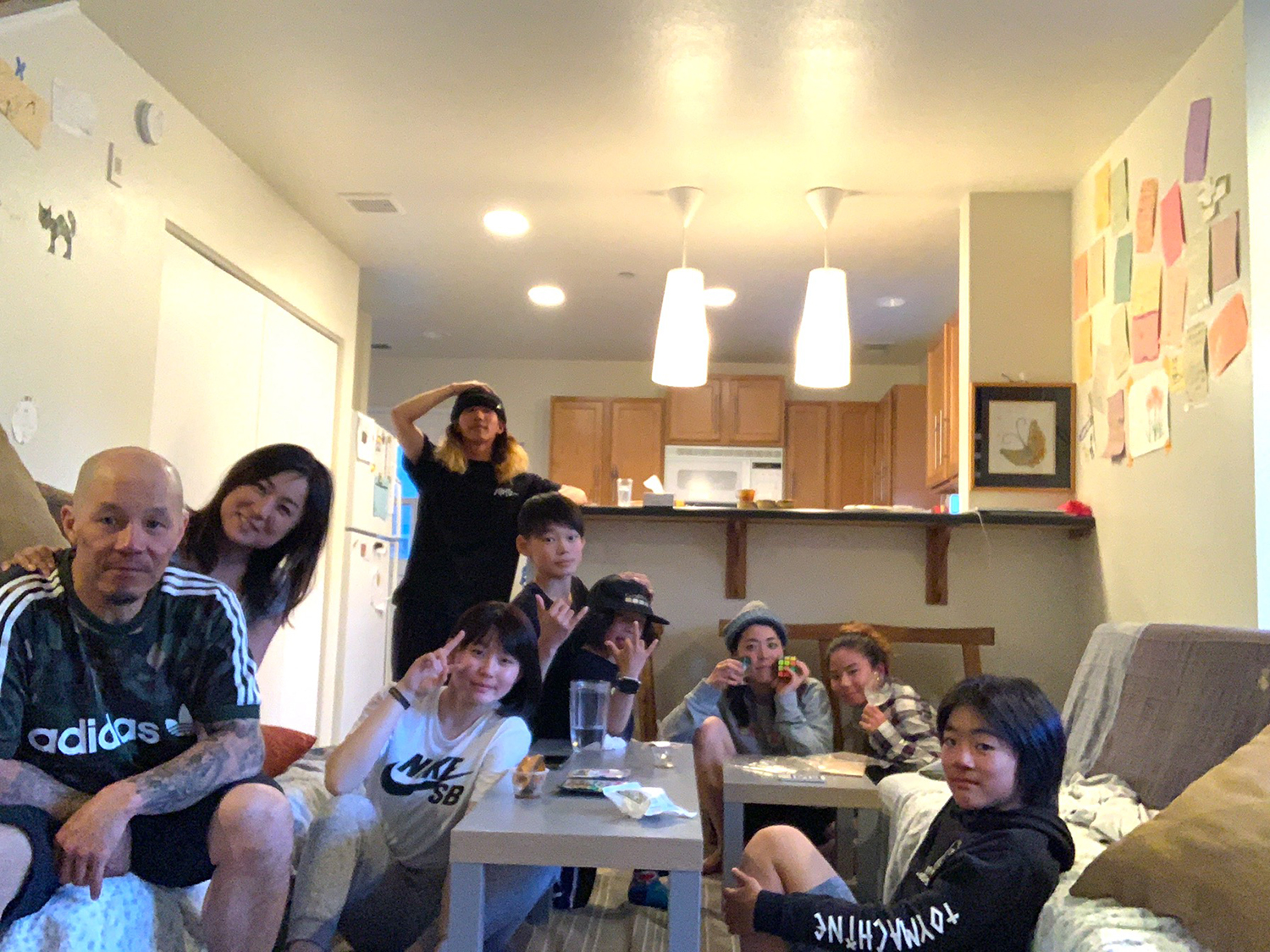 "American life"
Even though they didn't go until they made American friends in the mountains, they were both interested in English and repeatedly pronounced their bilingual son, "Tell me in English!".
The two were studying English to some extent, but when they actually listened to American conversations, it was different from what they had learned in Japanese classrooms.I can't hear it, I can't understand it.Even being overwhelmed by such an experience, they were trying to adapt to this environment.
After staying for only two weeks, they would have felt and felt something about people and words living in a country that was clearly different from where they grew up.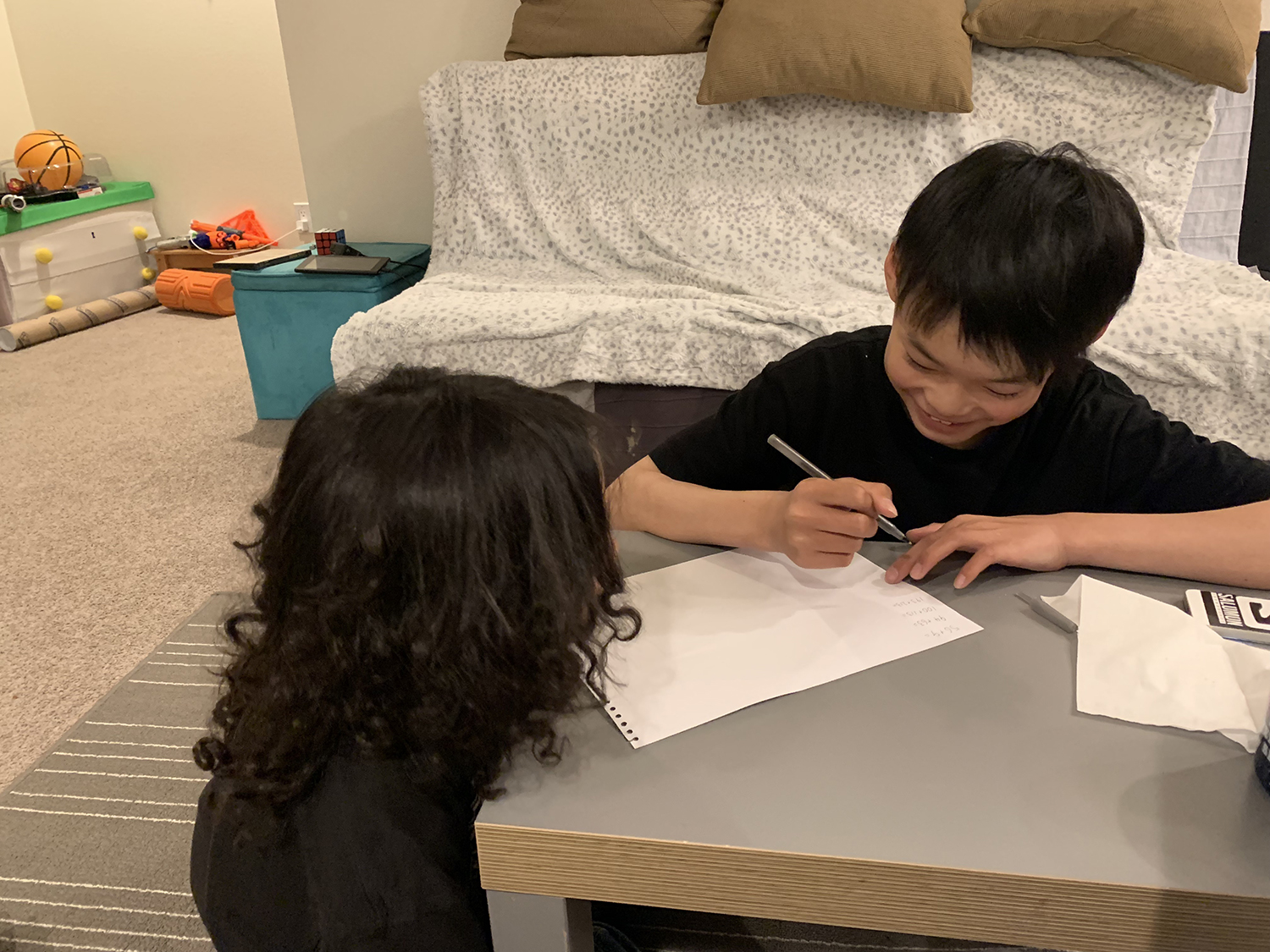 If you think about it, these boys are only XNUMX-XNUMX years old different from their XNUMX-year-old child.It's amazing that I left my parents and came to the snowy mountains over the sea with my luggage.They did their best to do their own thing, without relying too much on me.In fact, I think most of the things my parents do at home.By knowing the outside world, you will know more about where you are.The splendor of Japan and the gratitude of the family.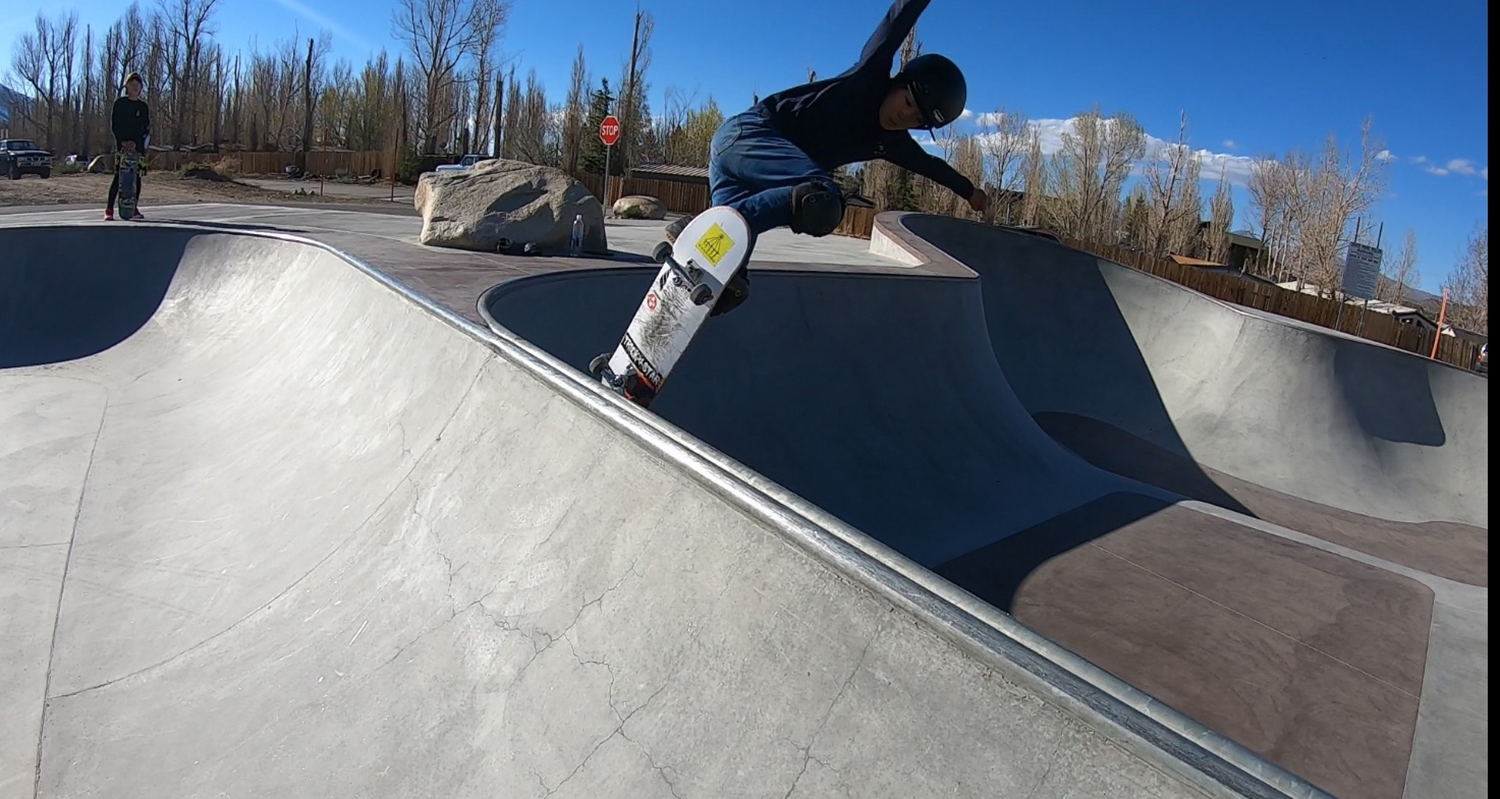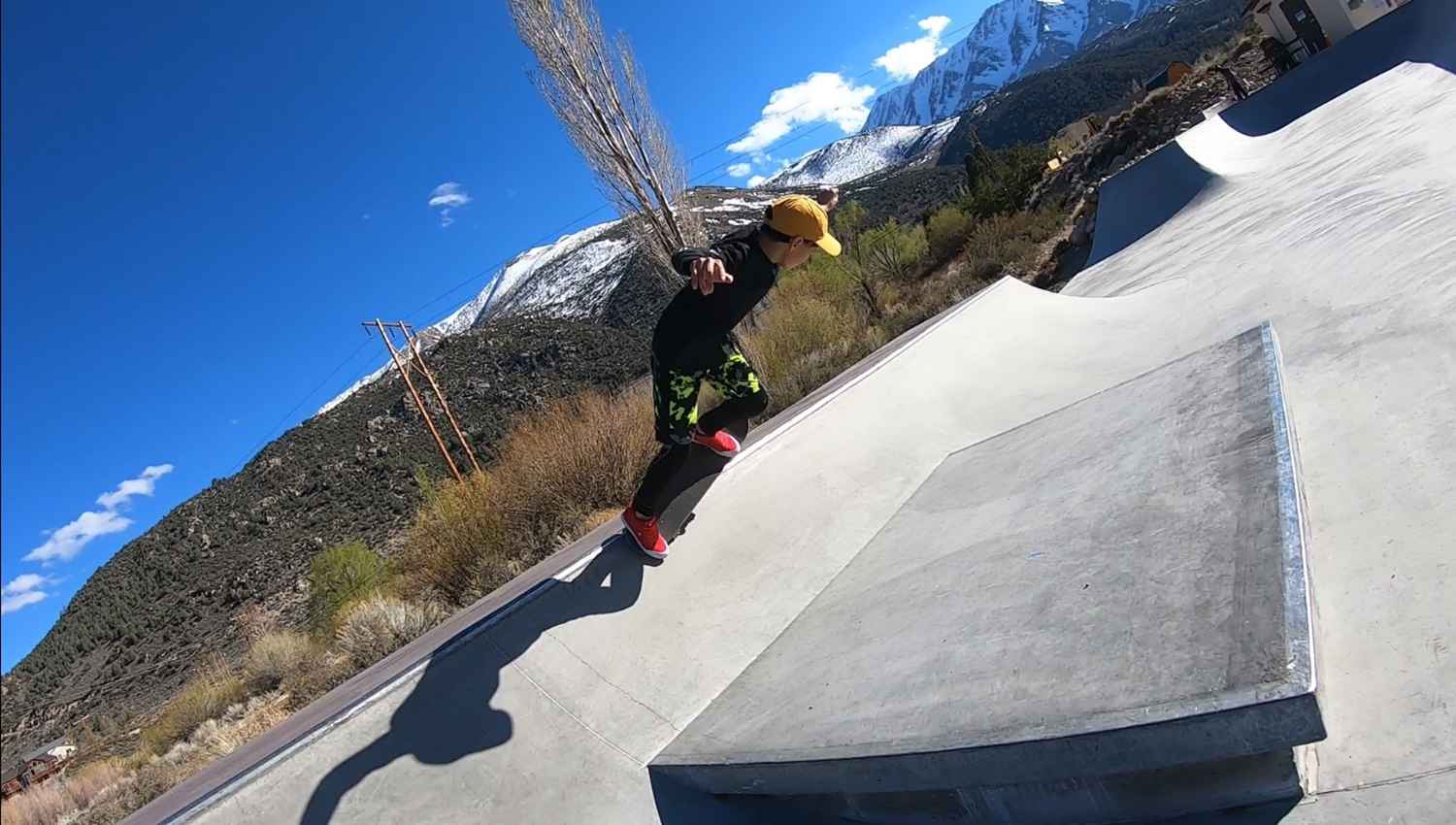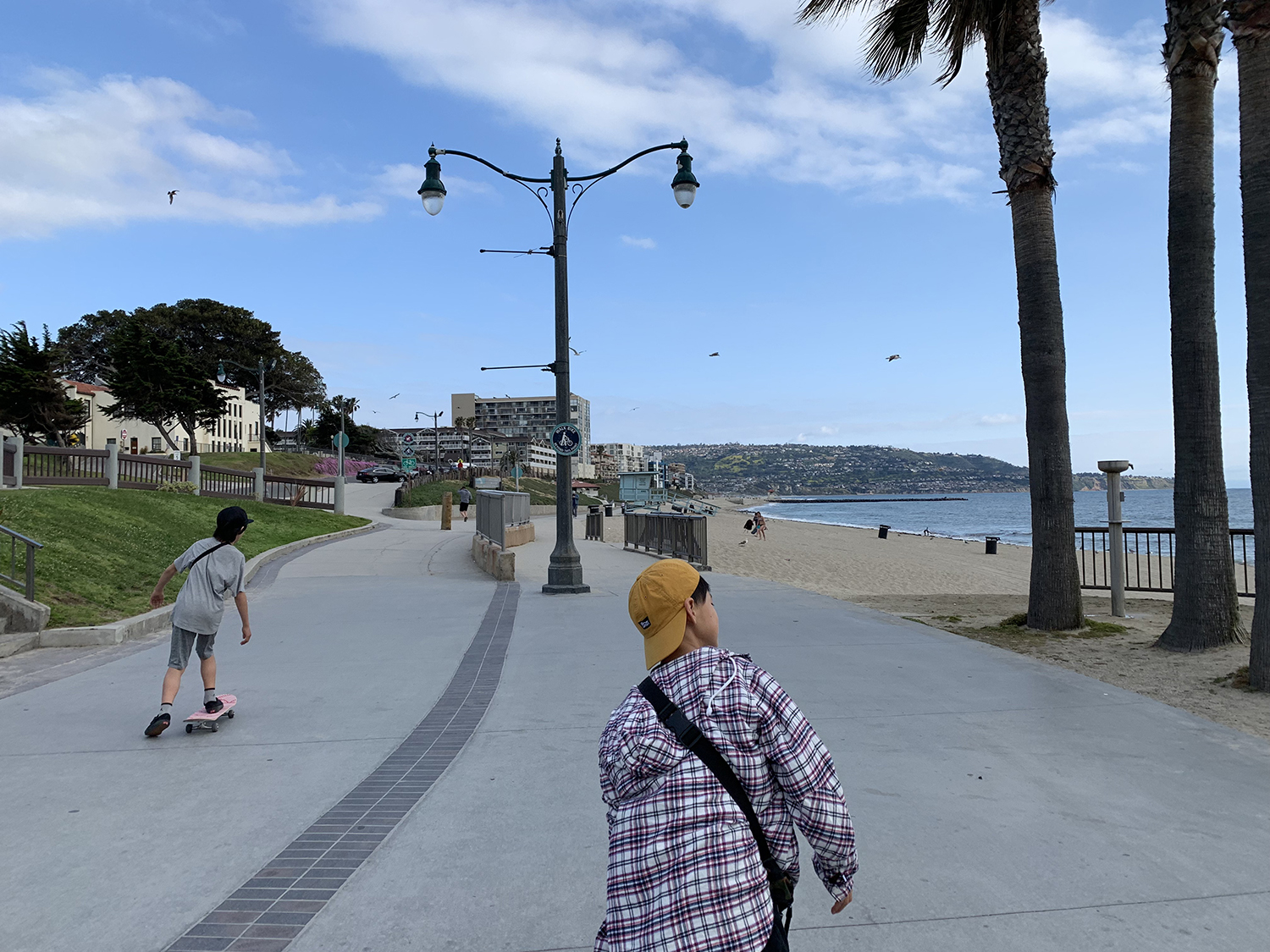 "Return to Japan"
I received a message from my parents waiting in Japan.
"I want to try more snowboards. I want to be a snowboarder who can ski more!" Ryusei told his mother.
It seems that Eito began to save pocket money when he arrived in Japan, saying, "I want to go to the mammoth again!"
And both of them were grateful to their parents who had been by their side so far.
At LA Airport just before leaving the United States, I reunited with Ikuumi Imai, a senior rider on the halfpipe, just like Kou.Ikuumi came to Mammoth to shoot a movie.That figure would also have been stimulating to their eyes.
The boys will see a new world and will enjoy their own snowboarding even more.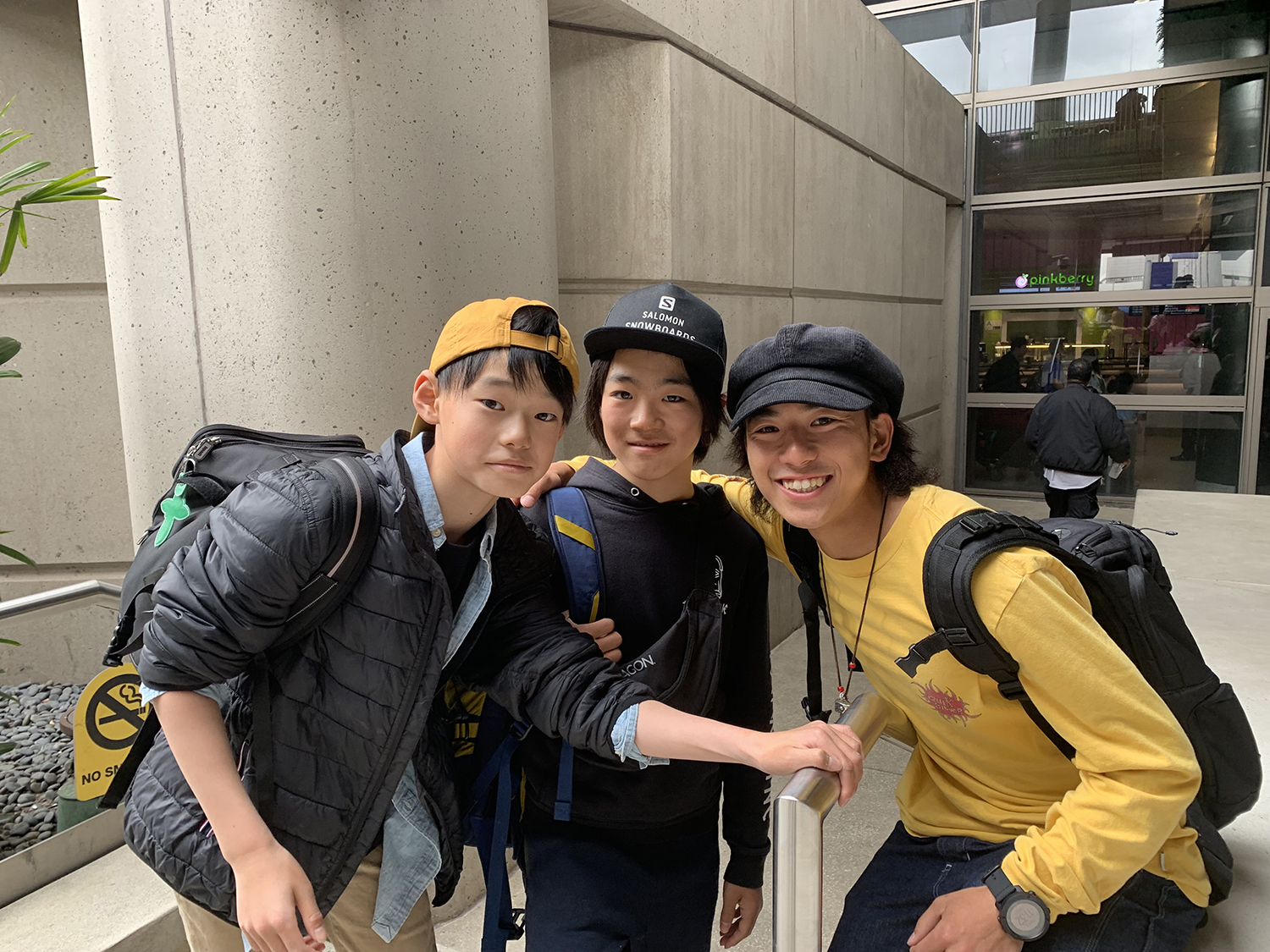 Now that I have more opportunities to see young Japanese riders, there is a point I think is important.
One is whether or not, no matter how young you are, you have the intention of "choosing and doing it yourself" rather than being forced to do it.
In addition, I feel that the Japanese snowboarding scene may be over-categorized.It's also like a shortcut to specialize in one of the immediate events, and may be a detour to get to the real top.Especially when I was little, I think I should try various things.In the United States, slopestyle players are good at halfpipes, powder lovers and street lovers.You can be more free.On top of that, if you focus on what you are aiming for, you may like your whereabouts more.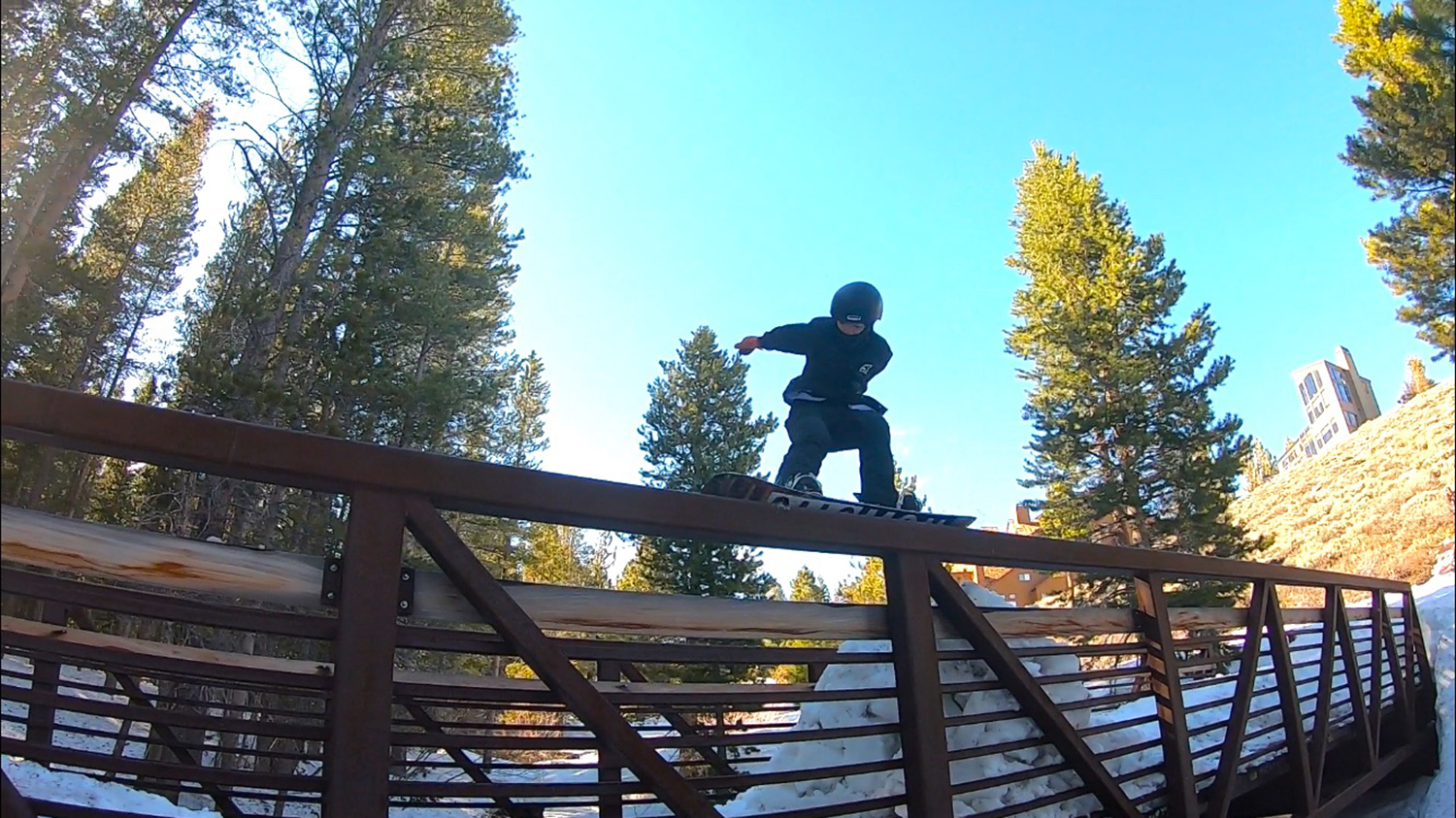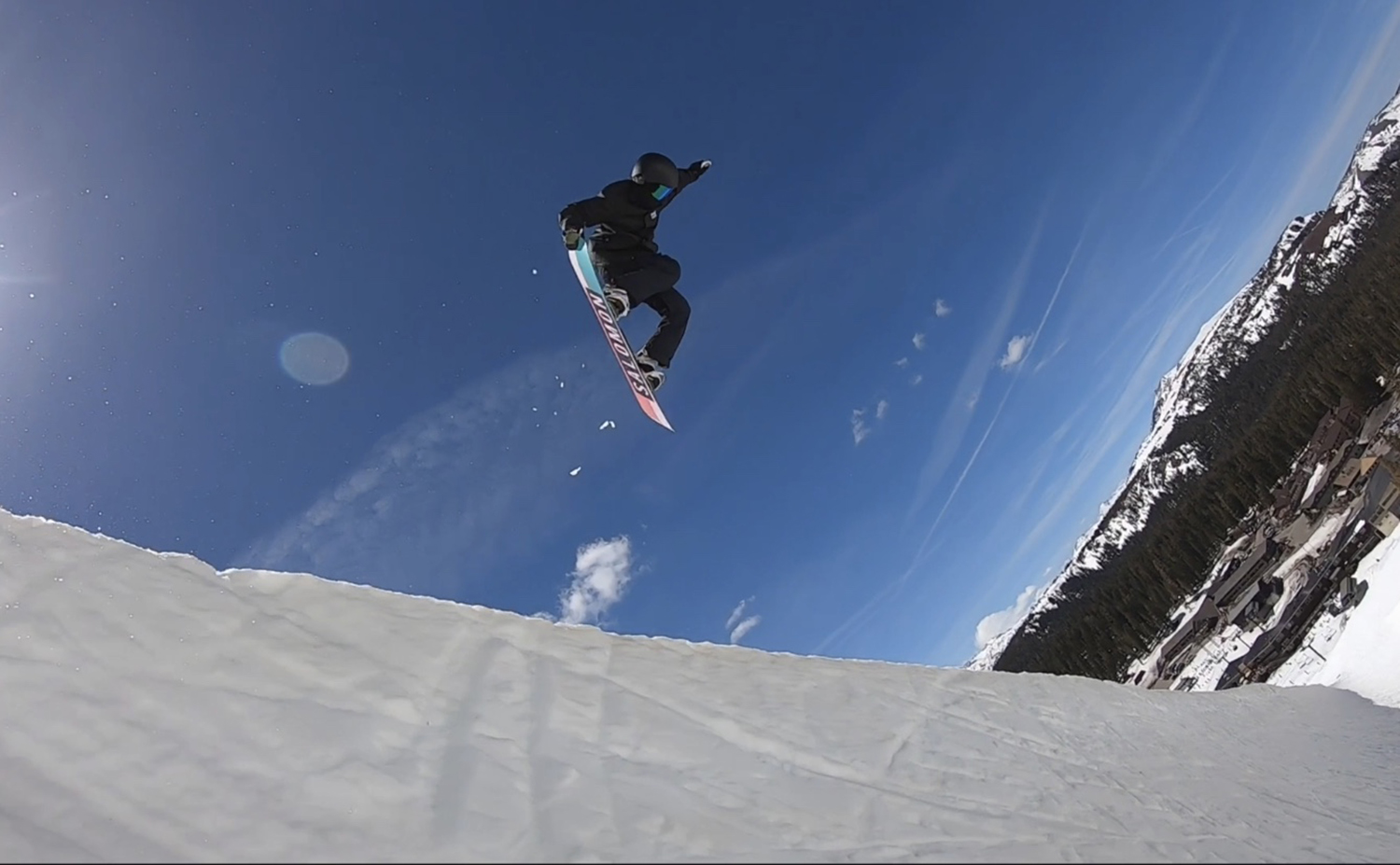 There is more than one answer to things from different angles.In order to have a broader view of things, you need to broaden your own horizons.
The widest view you've never seen before, and the variety of snowboarding styles, would have broadened their horizons and gave them more choices.
Ryusei Yamada and Eito Nagai.I'm looking forward to seeing him grow up to be a cooler rider a few years later.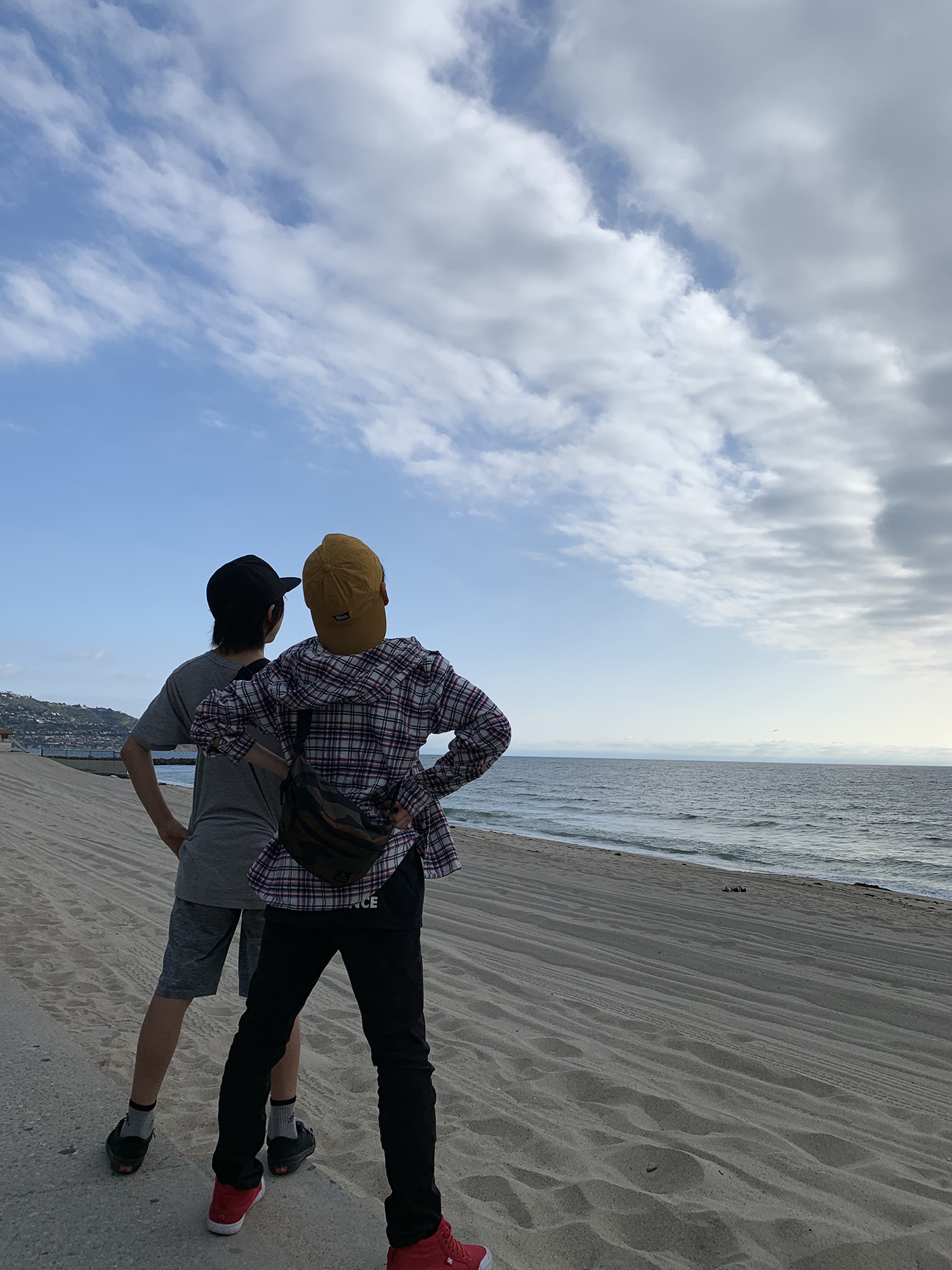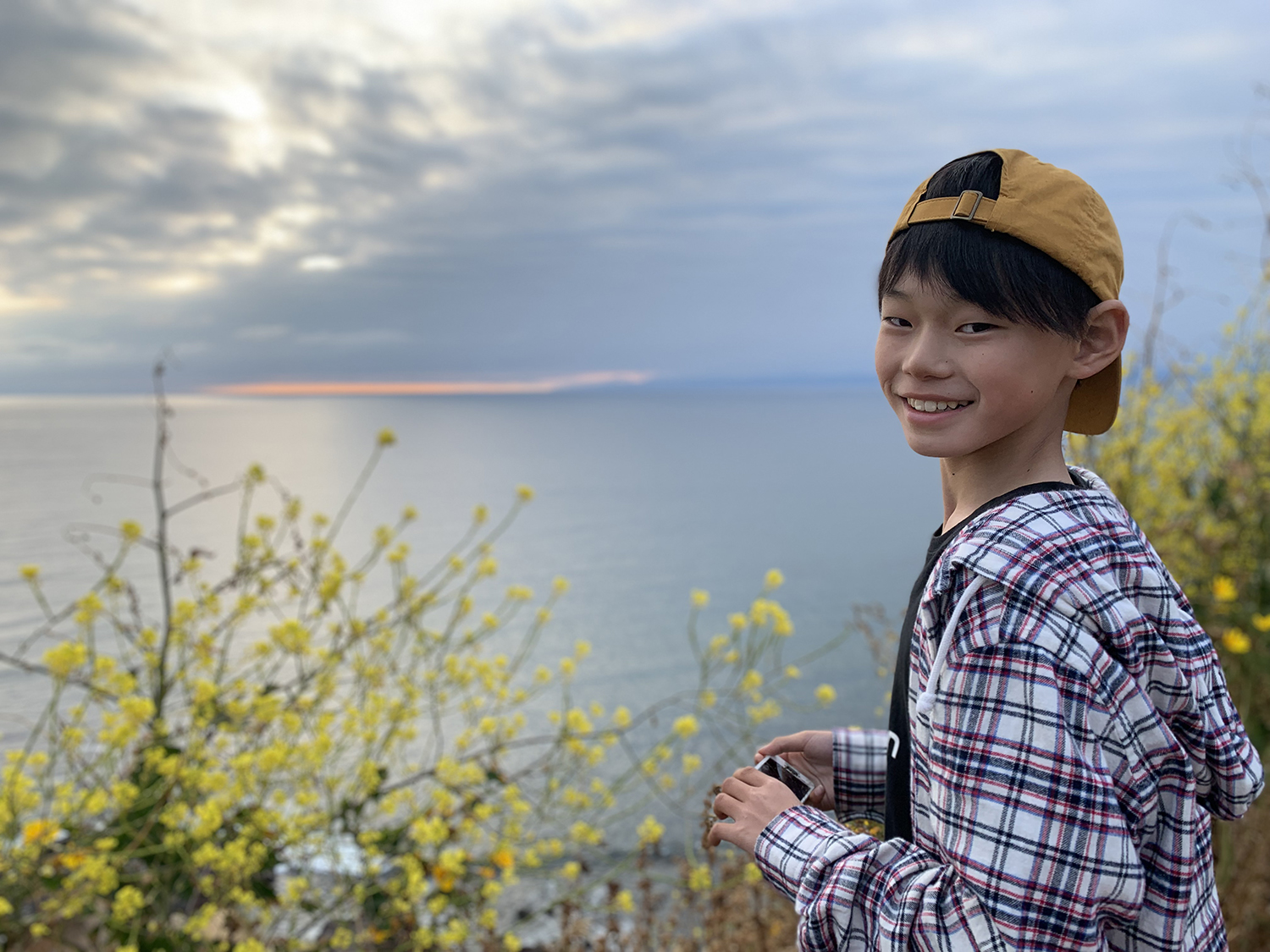 Ryusei Yamada
Born March 2006, 3, from Hokkaido.25 years of snowboarding experience.
Sponsor / Cruise Sapporo, Salmon snowboards, Soen Olive Dermatology Clinic, UGOKL Osteopathic Institute, Tom Company
Result / 90th Miya-sama International Memorial HP Junior High School Class Winner, JOC Junior Olympic HP Middle and High School Student Class 10th Place, FIS Japan Cup HP Junior High School Class Winner.
"For the first time, I went from Hokkaido to Los Angeles by myself, and I had the Yukie family, who I had never met, welcome me like a family, and when I saw something I had never seen and the big world, I ended up in no time. Sometimes I thought I had grown up, and sometimes I thought I should have done more.
Mammoths were overwhelmed by the world-class parks and pipes.I went to practice pipes, but I could do a lot of other things and wanted to touch more snowboards!Also, I was really inspired by seeing a lot of dangerous riders live !!During this expedition, I was involved with many riders, learned a lot of things, and had various experiences with different environments and different cultures! ︎ "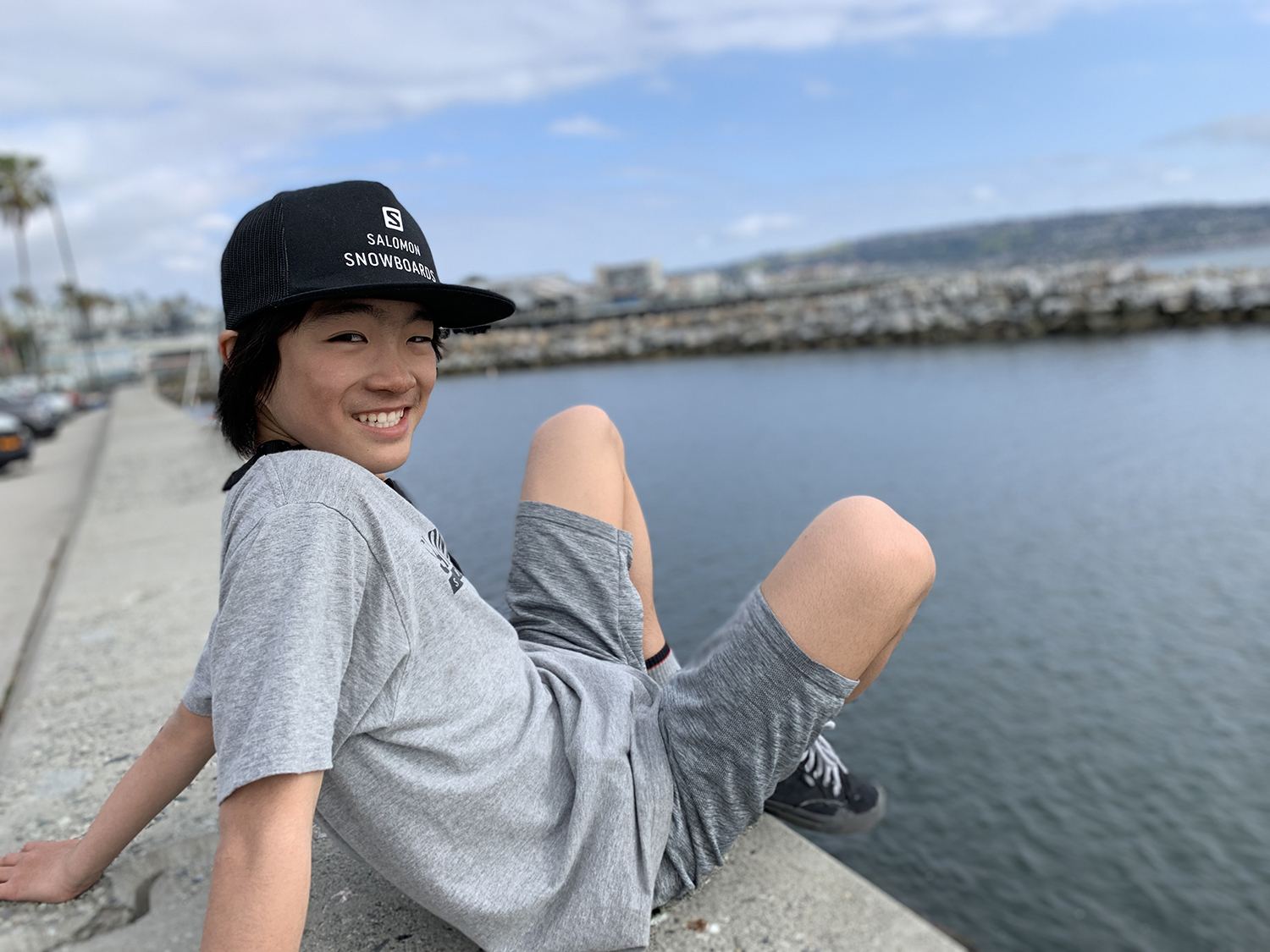 Eito Nagai
Born August 2006, 8, from Takasaki City, Gunma Prefecture.2 years of snowboarding experience.
Sponsor / SALOMON Team Junior, Trickster
Result / 37th JSBA Snowboard Championship Kanto Tournament Youth Division 2st place, National Tournament Youth Division 2019nd place, TENJIN banked slalom2 Elementary School Student Division XNUMXnd place.
"The slopes were wide and there was no waiting for a lift, and there were many kickers and items I had never seen. The flow from kickers and items into the pipe was good, and I enjoyed each one. Also famous for Japanese people. There are a lot of riders, and local riders also attack items quite a bit, so it was very inspiring to enter. I was nervous for the first story, but Yoshi-san ensured safety, so it was fun to challenge. The skate park was also very large and fun. "

-------------
★ Writer of this article
Yukie Ueda
1973Years1Month22Born on the day.Born in Tokyo.Started snowboarding in Whistler, CanadaXNUMXAfter a year of competitions such as half pipe and big air, Garzuru Movie Production "LIL" Launched and led the Japanese girls scene.Moved to the United States on the occasion of marriage8While raising his old son (Toranosuke), he continued his professional activities, and is currently cultivating various fields in Japan and overseas because he is fascinated by the backcountry.2017Years4Moved to Mammoth Mountain, and started a new life with his family more naturally near the mountain.
Sponsor: K2 SNOWBOARDING, Billabong, UNfudge, Ronin Eyewear, NEFF, HAYASHI WAX, MORISPO SPAZIO
Past Snowboarder's Diary articles from Yukie House here