Ishiuchi Maruyama Ski Resort has started the largest project ever, including two lifts, for the 2018/2019 season.Introducing 2 hot topics to be worried about.

Ishiuchi Maruyama Ski Resort is one of the largest in the Joetsu area, and is blessed with easy access, about 10 minutes by free shuttle bus from Joetsu Shinkansen Echigo Yuzawa Station and about 5 minutes by car from the Kanetsu Expressway Shiozawa Ishiuchi Interchange. ing.
With 23 diverse courses that take advantage of abundant natural snow and vast grounds, it is suitable for a wide range of snowboarder skiers from beginners to advanced skiers, including world-class monster pipes, snow parks, grooming burns to powders, night games. It is a slope that is attracting attention.
From such a ski resort that represents Japan, super hot big news has jumped in for next season !!
It is said that two new cableway facilities, including a "combi lift" that uses the world's first state-of-the-art system, and a ski resort facility "resort center" will be newly constructed and significantly renewed.
In this article, I will introduce three hot topics together.
❶ State-of-the-art, world first appearance!Sunrise Express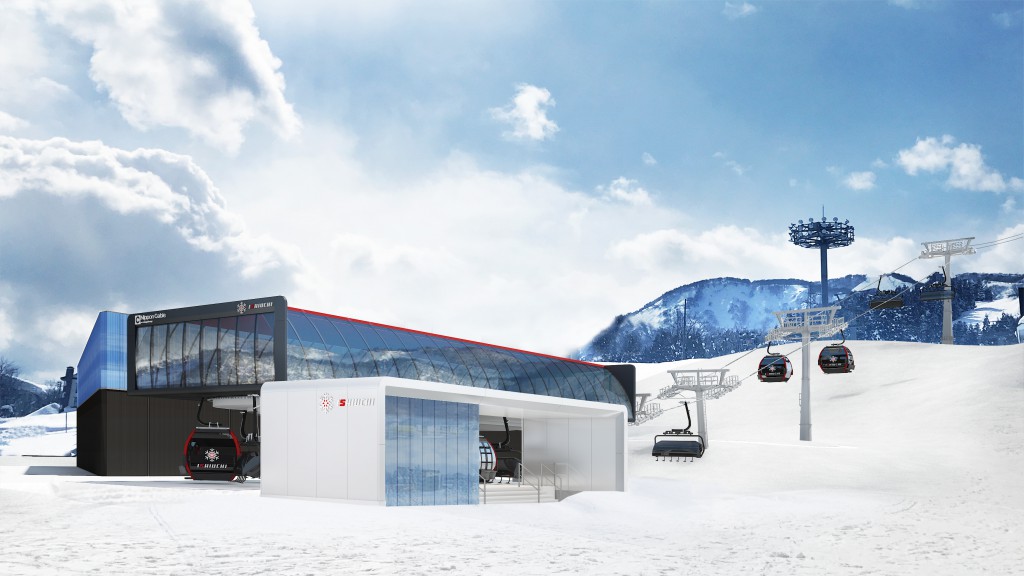 The combination lift is a mixed lift in which a XNUMX-seater gondola cabin and a XNUMX-seater chair are operated simultaneously on the same track.The new combination lift at Ishiuchi Maruyama Ski Resort has been completely redesigned in every detail, and vibration during riding and noise at the stop have been greatly improved compared to the conventional model. Introduced "a new generation model of cableway equipment" ahead of the rest of the world.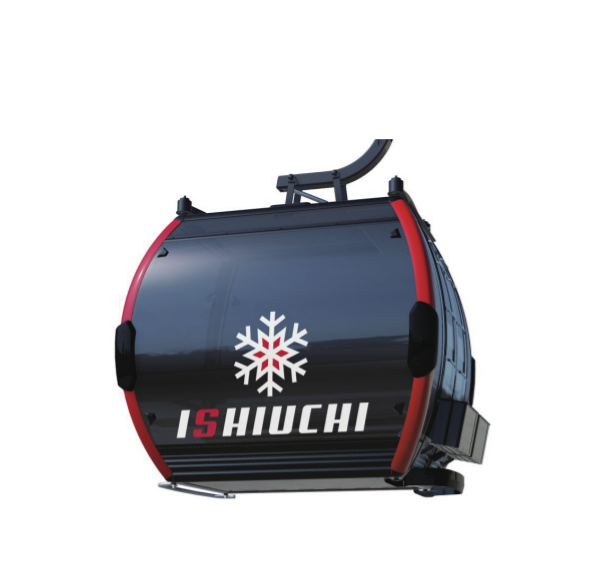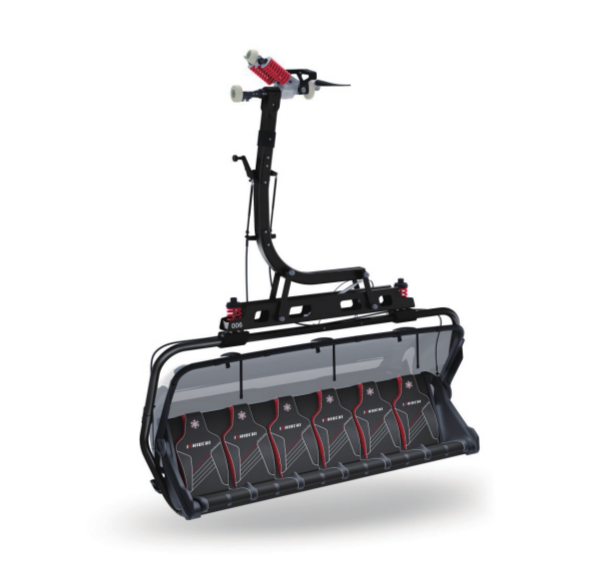 Snowboarder skiers can use a chairlift that does not require the skier to be removed each time they get on and off, while foreign tourists, children and the elderly for sightseeing in the snowy mountains can board the gondola. , You can enjoy the magnificent snow scene of Uonuma seen from the mountain area, and you can use it comfortably according to the needs of various customers.
❷ Tyrolean triple lift (planned)
A new triple lift will be built in the middle of the central area.The world's largest half-pipe "Monster Pipe" will be easier to use, and access to the Tourism No. XNUMX Express will be smoother from the mountaintop stop.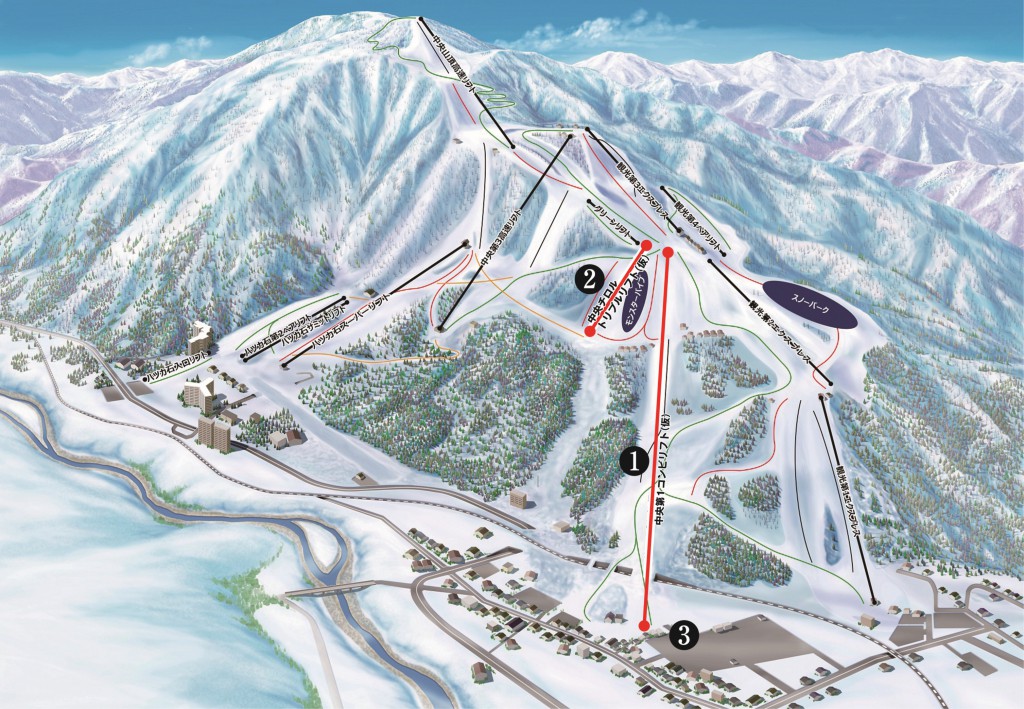 ❸ Resort Center

To meet the needs of enjoying snowboarding and skiing easily, we built a resort center with a center house function that even beginner users can comfortably use for day trips.
The northeastern side of the building is entirely covered with glass, and the design is emphasized, such as making it a bright and open facility.In addition, information and ticket counters, rentals with the latest equipment, goods shops, lockers, etc. are installed in the facility to provide a highly convenient one-stop service.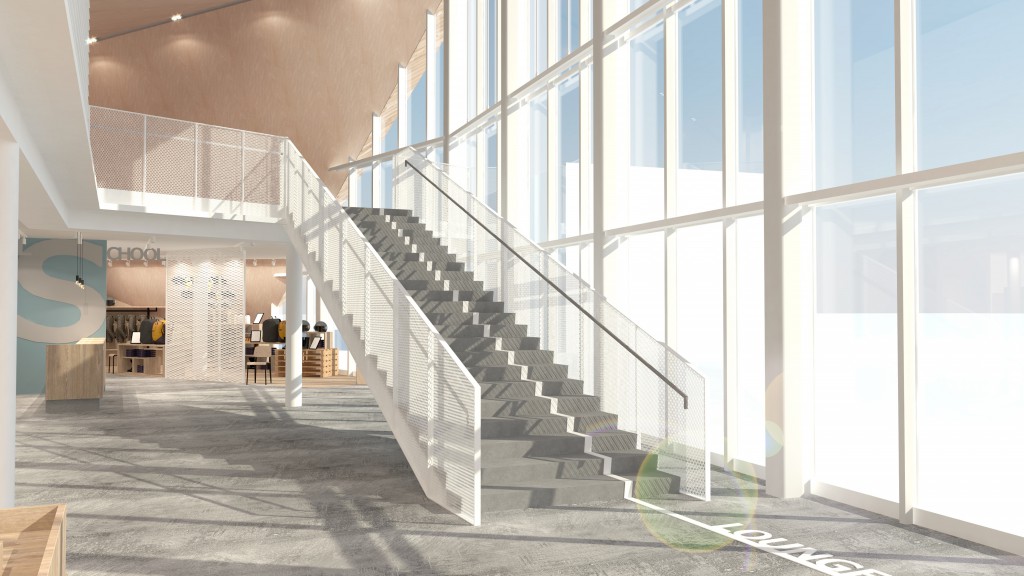 Keep an eye on the "new Ishiuchi Maruyama" that will be reborn from the 2018/2019 season!
The ski resort is scheduled to open in December 2018, so stay tuned!
hereLink is formal information
Ishiuchi Maruyama Ski Resort Official Sitehere
SBN FREERUN Ishiuchi Maru Maruyama pagehere