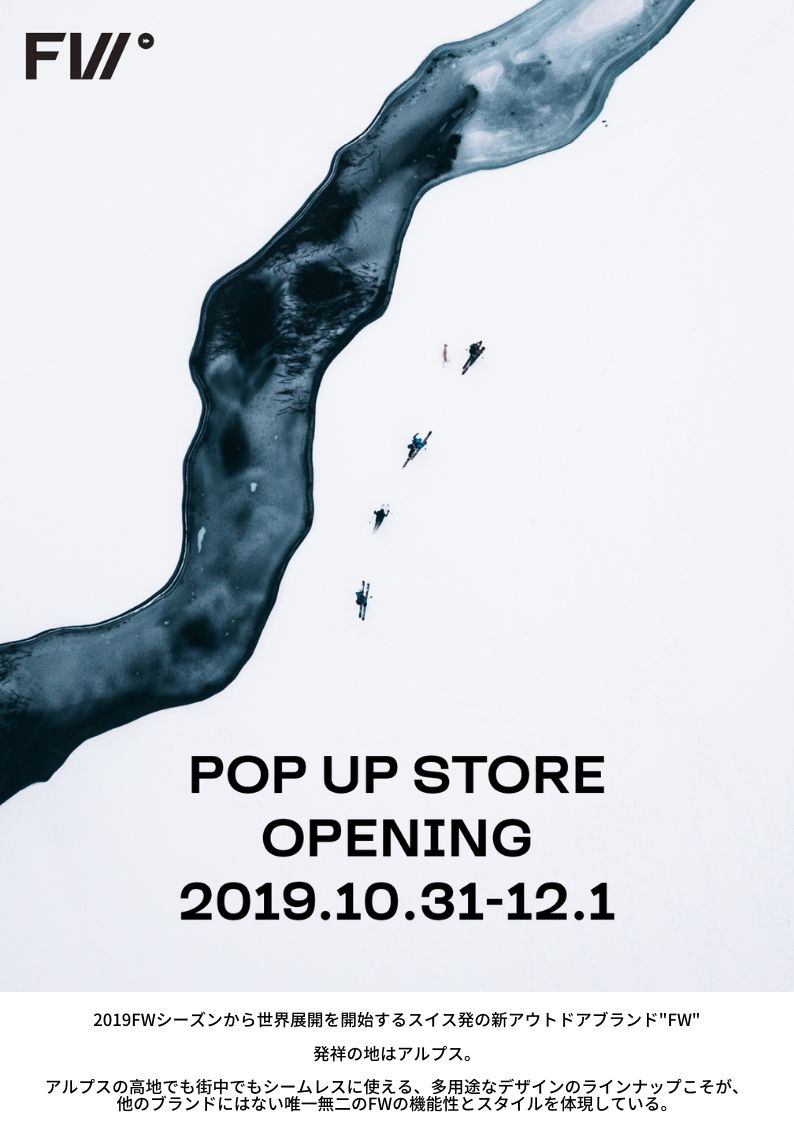 FW (Forward), headquartered in Belvier, a mountain in Switzerland, is finally rolling out for the first time in Japan and around the world this season.
The birthplace of this brand is the Alps.
In the highlands, small changes in conditions make a big difference, and in this challenging environment, you need gear that will allow you to enjoy the outdoors in any weather and protect yourself well.
Love of nature is considered to be the most important factor for the brand, and the core is environmentally friendly and durable clothing that combines high-performance materials with cutting-edge design.
The versatile design lineup that can be used seamlessly in the highlands of the Alps and in the city embodies the unique FW functionality and style not found in other brands.
The name FW comes from a future perspective when it comes to innovatively designing products, adventuring far away, and taking good care of the fields we love. The idea of ​​going out is included.
Please pay attention to the outdoor brand "FW" from Switzerland, which will start expanding worldwide from 2019FW.
https://jp.fwapparel.com/
https://www.instagram.com/fw_gear/?hl=ja
■ POP UP STORE
Period: October 10st (Thursday) -December 31st (Sunday)
Location: Peak Performance Jiyugaoka 1st floor
152-0035-2 Jiyugaoka, Meguro-ku, Tokyo 8-3
03-5731-8817
The following parties will be held at the same place to commemorate the world's first development and the opening of the POP UP STORE.
■ LAUNCH PARTY
Date and time: Friday, November 11th, 8: 18-00: 20
Venue:Peak PerformanceJiyugaoka