The ELECTRIC ALL FLAT CASH JAM WEB entry page, which was also published in the February issue of FREERUN, has been opened!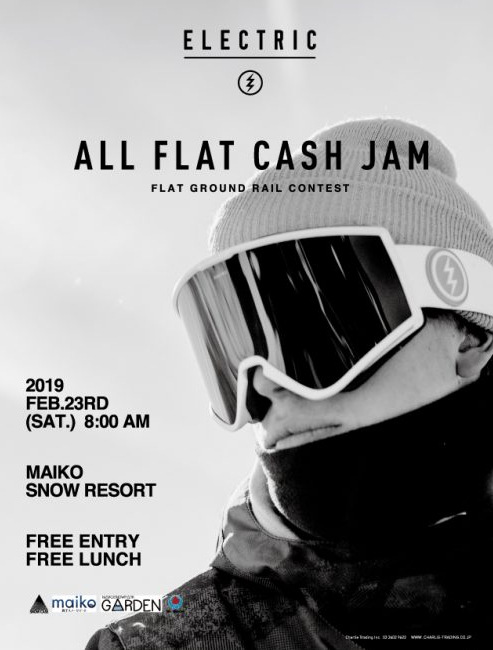 ELECTRIC ALL FLAT CASH JAM, where a special park with innovative items and layouts is created every year, and young guns who are emerging in the jib scene also enter.This year's event will be held on Saturday, February 2019, 2 in Maiko Snow Resort.No entry fee, lunch included!If you like snowboarding regardless of professional or amateur, you can participate.
If you want to show off your skills and style, please check the site!