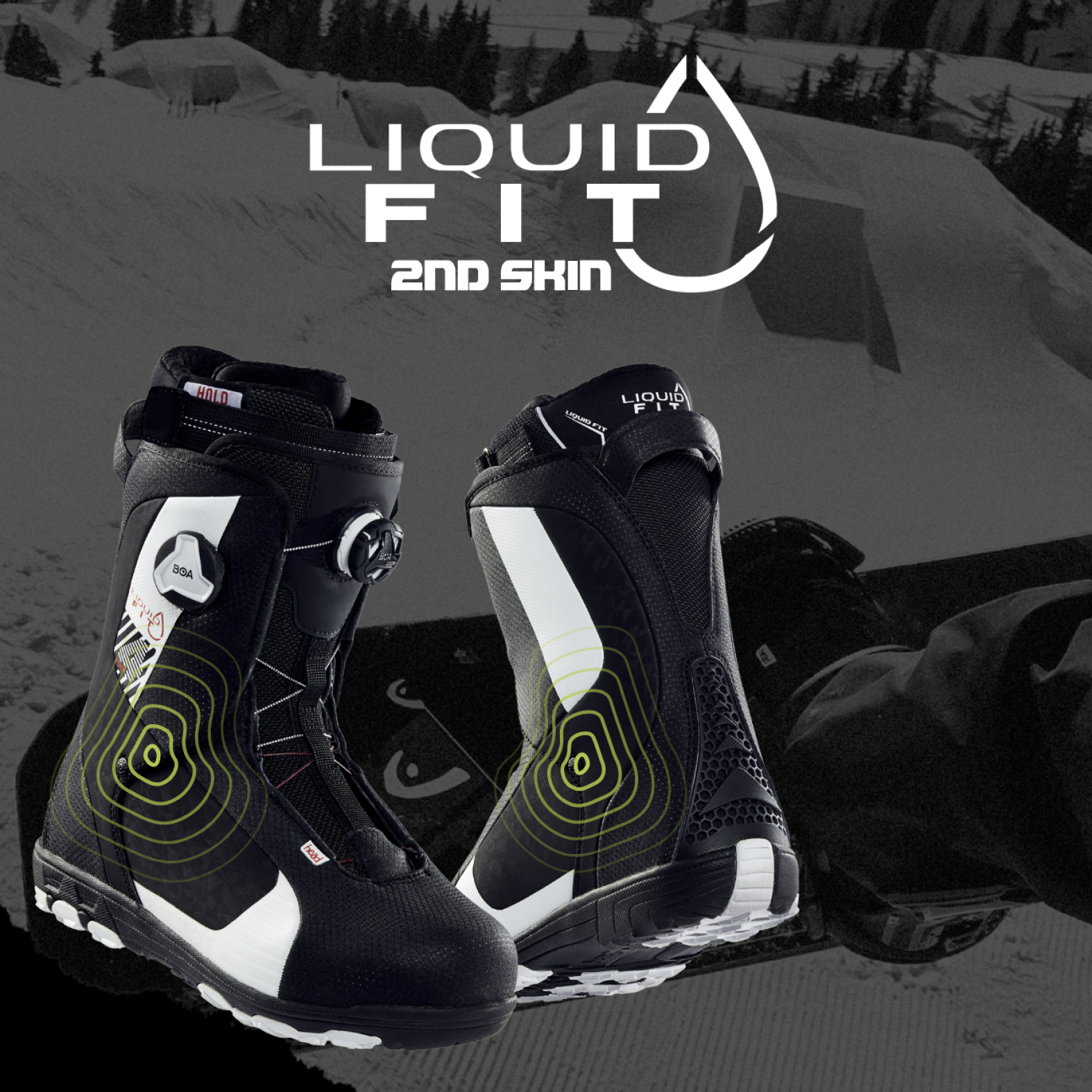 Head boots that provide an excellent fit right from the moment you put them out of the box.This season's EIGHT BOA Liquid Fit and FOUR BOA FOCUS Liquid Fit are equipped with the revolutionary snowboard boot customization system "Liquid Fit Technology".Boots with a more perfect fit than ever before were born.
What's
Liquid Fit?
The liquid to be injected = gel does not solidify and is always present around the ankle and heel in the gel state.The gel changes shape according to the movement of the foot, so it fits perfectly to any movement.It firmly supports your feet.
Liquid fit
This is installed!
Both boots have a thermoformed inner, but Liquid Fit has been added as an optional feature to further improve the fitting.Processing is possible at the "Liquid Fit Station" at the shop below.If you want to process it, please contact the nearest station!
* Liquid Fit gel injection is an optional process, and a processing fee will be charged at each station.The processing fee is not included in the boot body.
Can be processed
Liquid fit station