In recent years, YOW SURF SKATE has become very popular with snowboarders.It's also good for snowboarding off-training, and it's the most fun to play.It's so popular that once you try it, everyone will buy it!
I received the news that YOW SURF SKATE will hold a big event.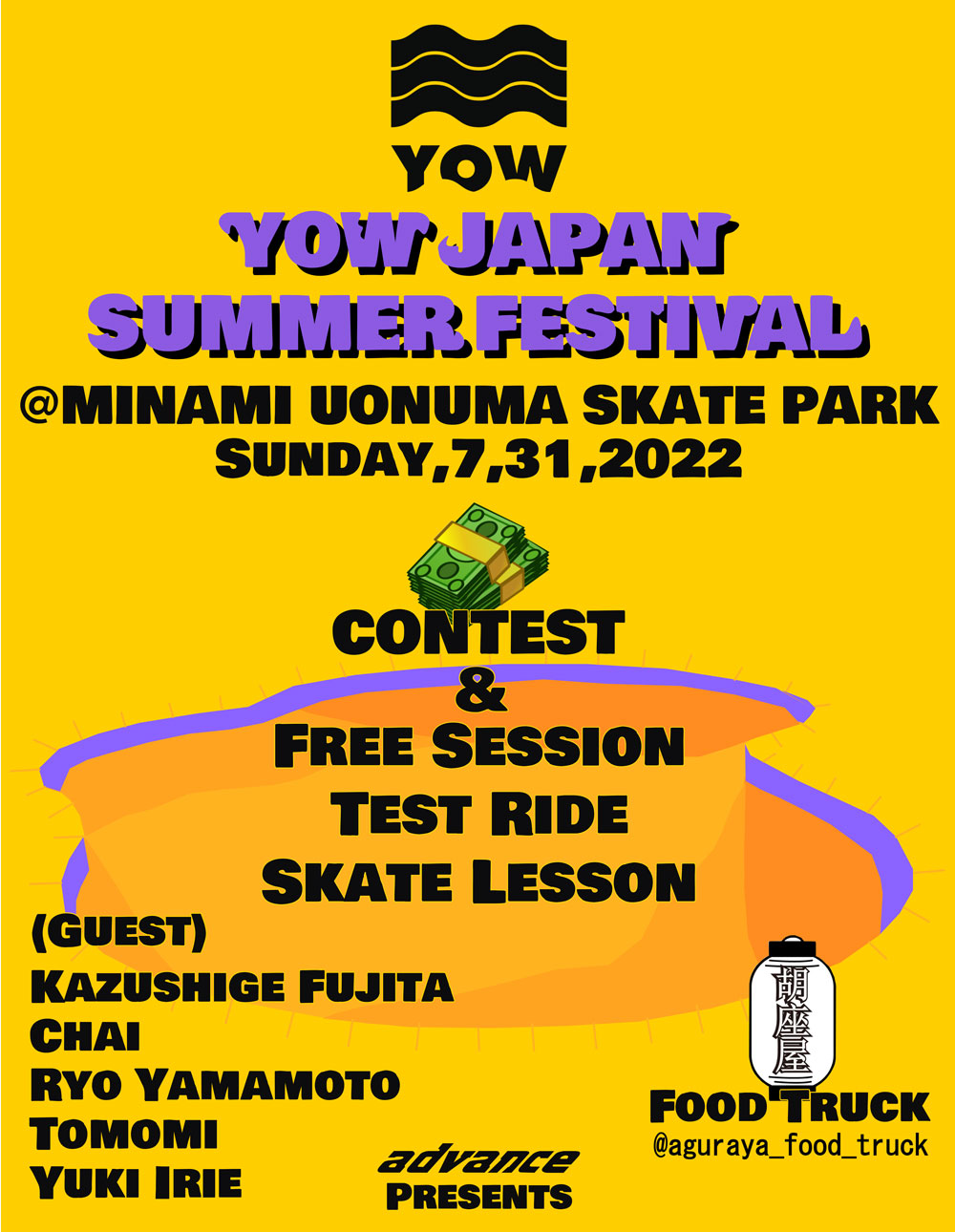 "YOW JAPAN SUMMER FESTIVAL"
Contests, free sessions, test rides, skating lessons and FOOD TRUCK will also be available.
Entry is free and there will be prize money and supplementary prizes in the contest.Guest riders are also coming.
YOW users should not miss this opportunity !!
<Overview>
Date and time: Sunday, July XNUMX, XNUMX XNUMX: XNUMX-XNUMX: XNUMX
  (In case of rain, postponed to Sunday, August XNUMX)
Contents: FREE SESSION, STYLE CONTEST, SKATE LESSON, TEST RIDE, FOOD TRUCK, etc.
Entry is free!And the contest (jam session to evaluate the style) will give out prize money and supplementary prizes! !!
We are waiting for entries from each shop and user!
[Entry method]
Complete advance entry system, no entry fee
Please fill in the entry information in the advance email below and apply.
office@advance-j.com
Name, gender, age, prefecture of residence, YOW purchase shop (required)
* If the information is not accurate, the entry may be invalid.
Contest participants must enter in advance.
The deadline is until XNUMX:XNUMX on Wednesday, July XNUMXth!
Test rides and lessons will be held at the same time on the day, so
Non-contestant participants can also enter for free.
(All visitors are requested to sign the disclaimer agreement at the reception.)
We look forward to your participation and visit.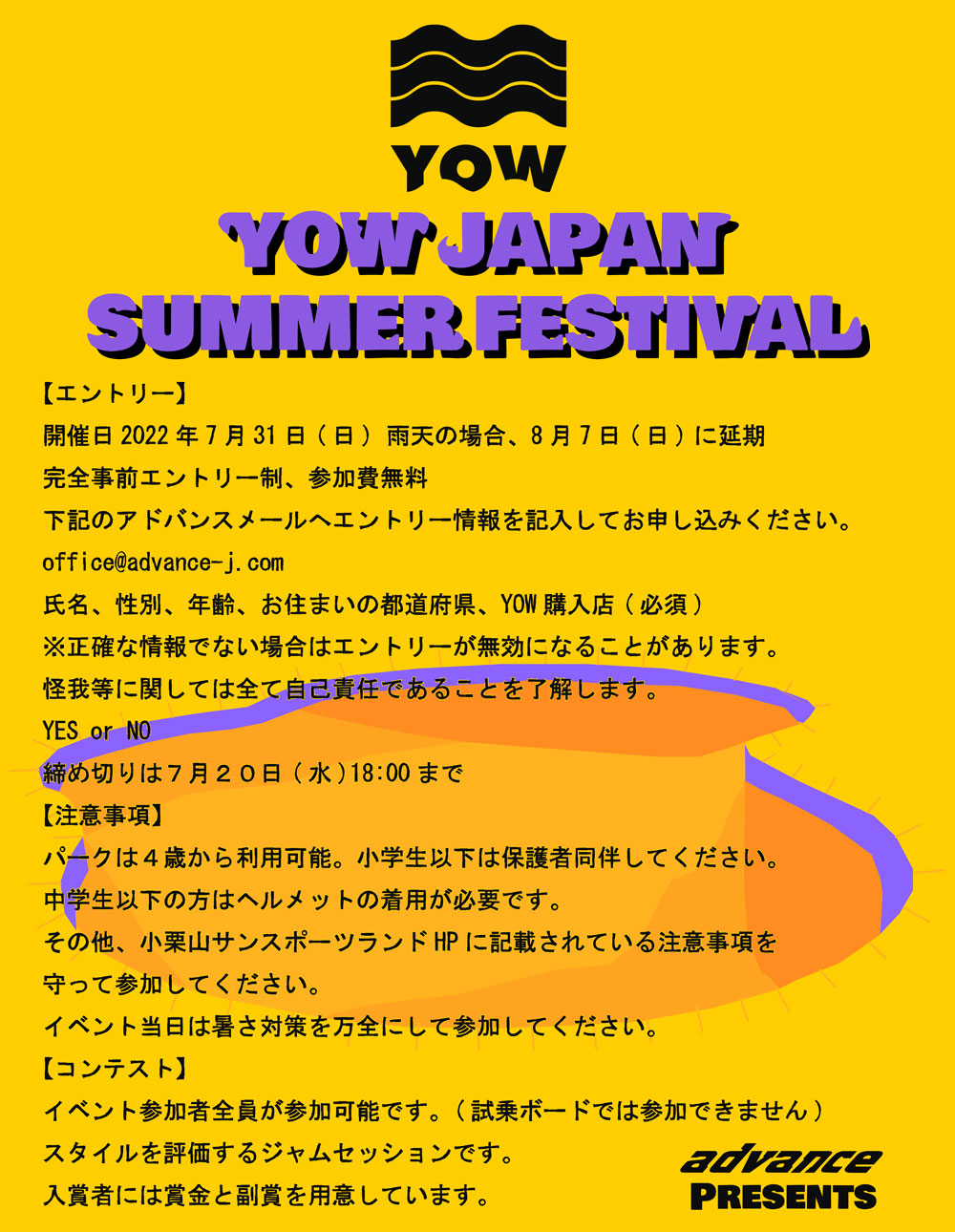 Advanced Marketing Co., Ltd.
Surf & Snow Company