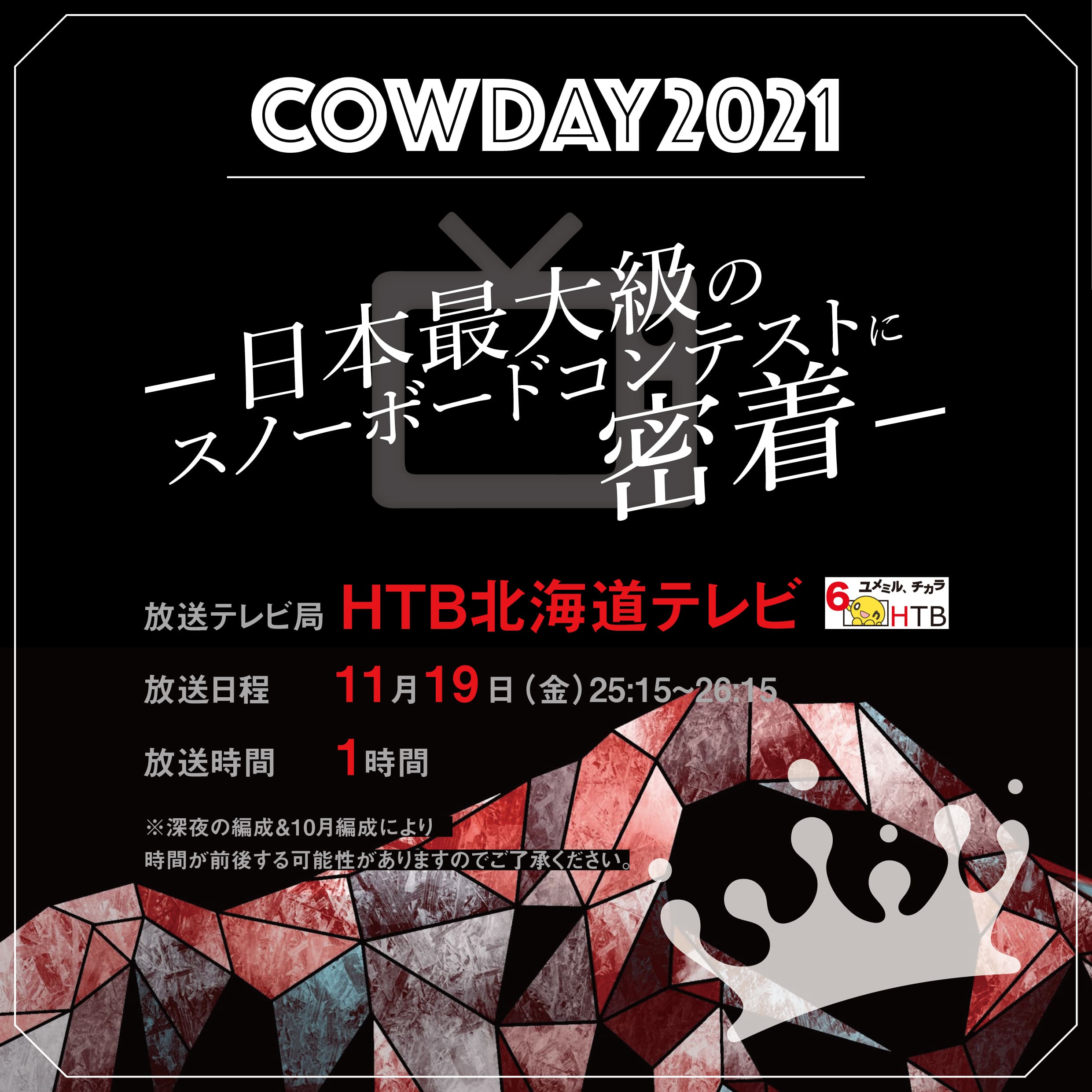 COWDAY 7 was held as an online movie contest in this 2021th year.The contents are roughly divided into 6 categories, "Park & ​​Street", "Backcountry", "Gratley & Carving", "YouTuber", "Documentary", and "Photo". Was solicited by general online application.As many as 100 videos and photographs were collected regardless of professional or amateur, and judges and media were invited to score on June 6, and the results were announced live. (Check YouTube below for the pattern)
And it seems that "COWDAY 2021" will be featured on Hokkaido TV!
The broadcast date will be November 11th (Friday), and the broadcast time will be one hour.
This program seems to include the back side of COWDAY2021, an interview with the category winner and an introduction of the participants' works, so please check it out!
——Program details——
Program name COWDAY2021 — Adhering to Japan's largest snowboarding contest —
Broadcast TV station Hokkaido TV
Broadcast schedule Friday, November 11th, 19:25 to 15:26
Broadcast time 1 hour
* The time may change depending on the organization at midnight.
COWDAY official website
https://www.cow-day.jp/snow/
COWDAY Official Instagram
https://www.instagram.com/cowday2021/