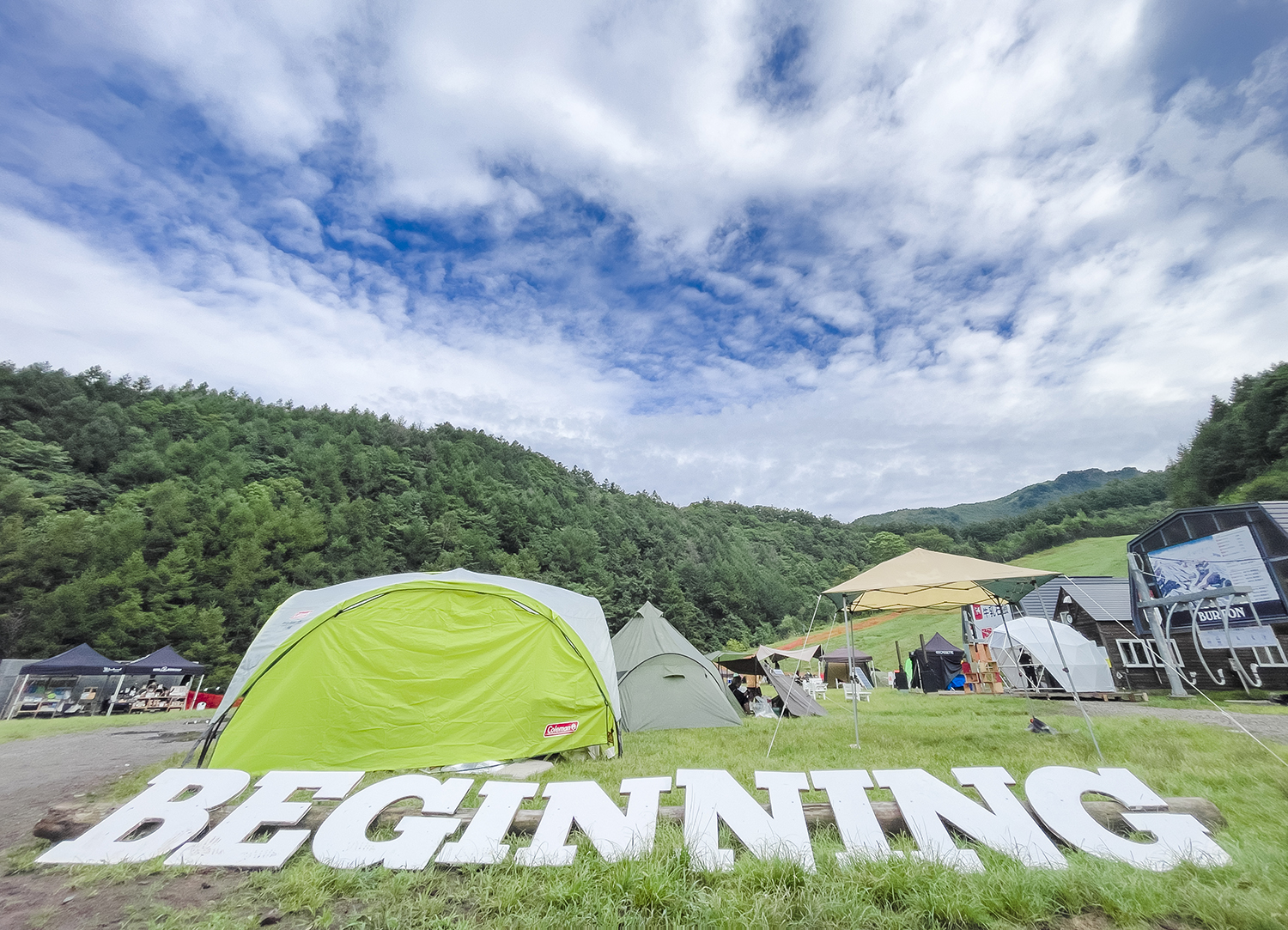 BEGINNING2022 (August 8-20) was held this year as well as last year, with a limit on the number of people, mainly skateboarding and camping, as a countermeasure against COVID-21.Even so, a total of 411 people participated, including 112 children of elementary school age and younger.Hirozumi Nakazawa, the organizer, tells us about his thoughts on this event, which celebrated its 10th anniversary this year.
Text: Hiro
Photo: kentaroufuchimoto
"There is no BEGINNING without rain!"
Is there such a word or not...?This time, it was raining again from the evening of the first day, but the staff quickly moved the stage content to the indoor floor with stable teamwork.
The masters of play who come to BEGINNING are accustomed to sudden rain and bad weather, so they set up a tarp or tent with gear that they don't want to get wet immediately, and enjoy each in rain mode.You can enjoy BBQ at the tent site, and the KSP skate park where you can ski even in the rain is always crowded with adults and children!Watch live performances, participate in workshops, split watermelon and eat fruit.
Was there a BEGINNING in the past where it didn't rain at all even in my memory?That's what it feels like, but everyone was responding perfectly from their experience so far (laughs).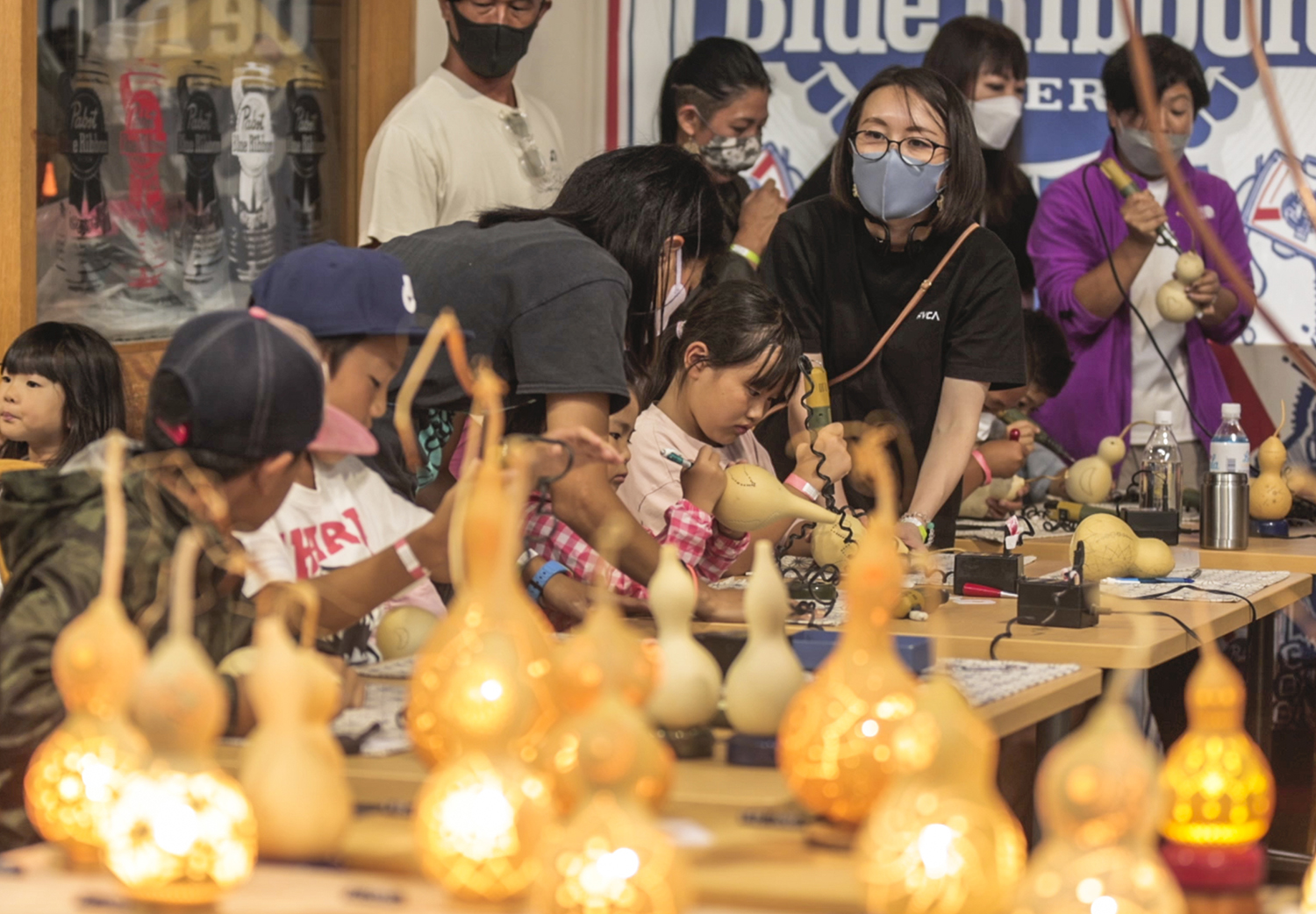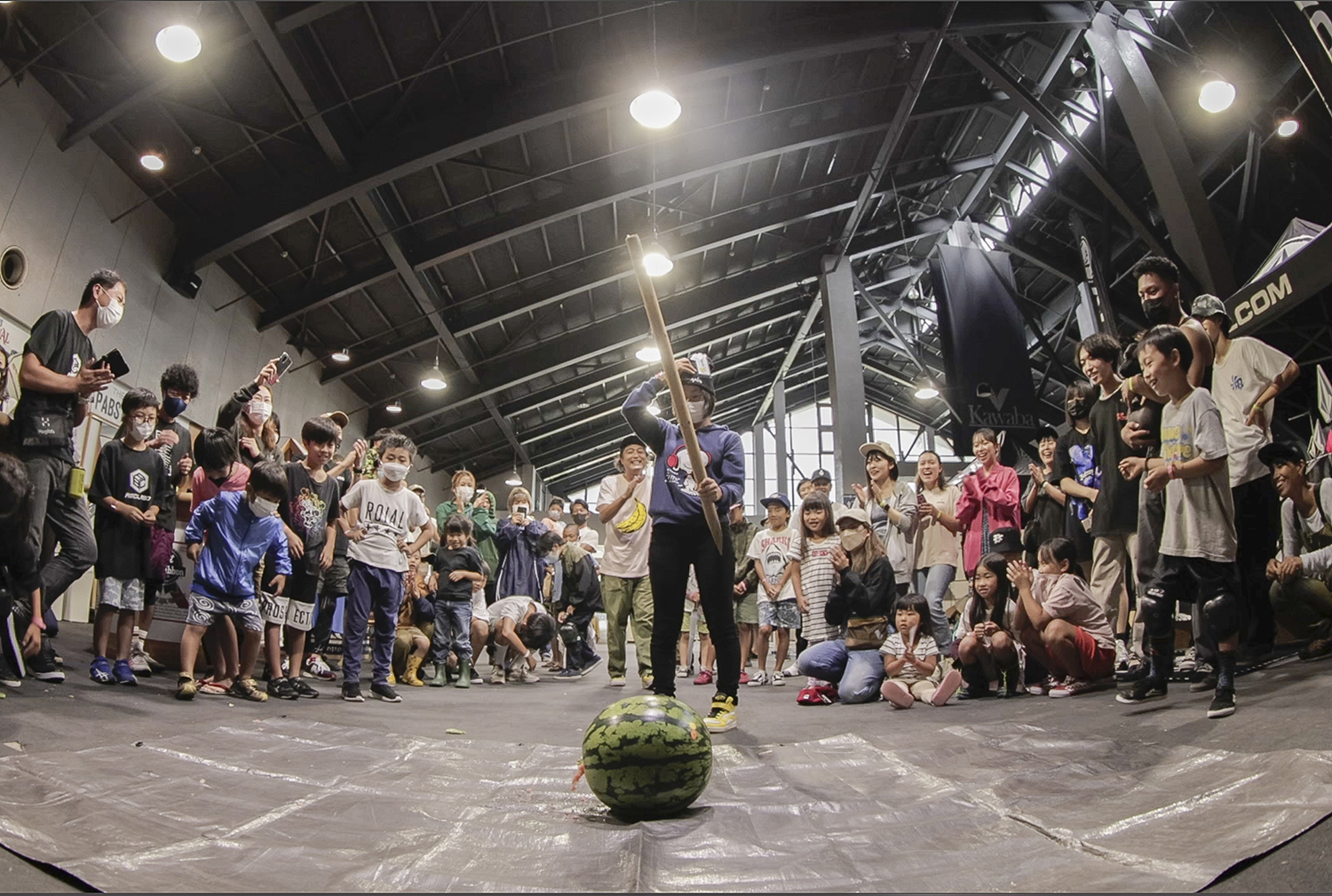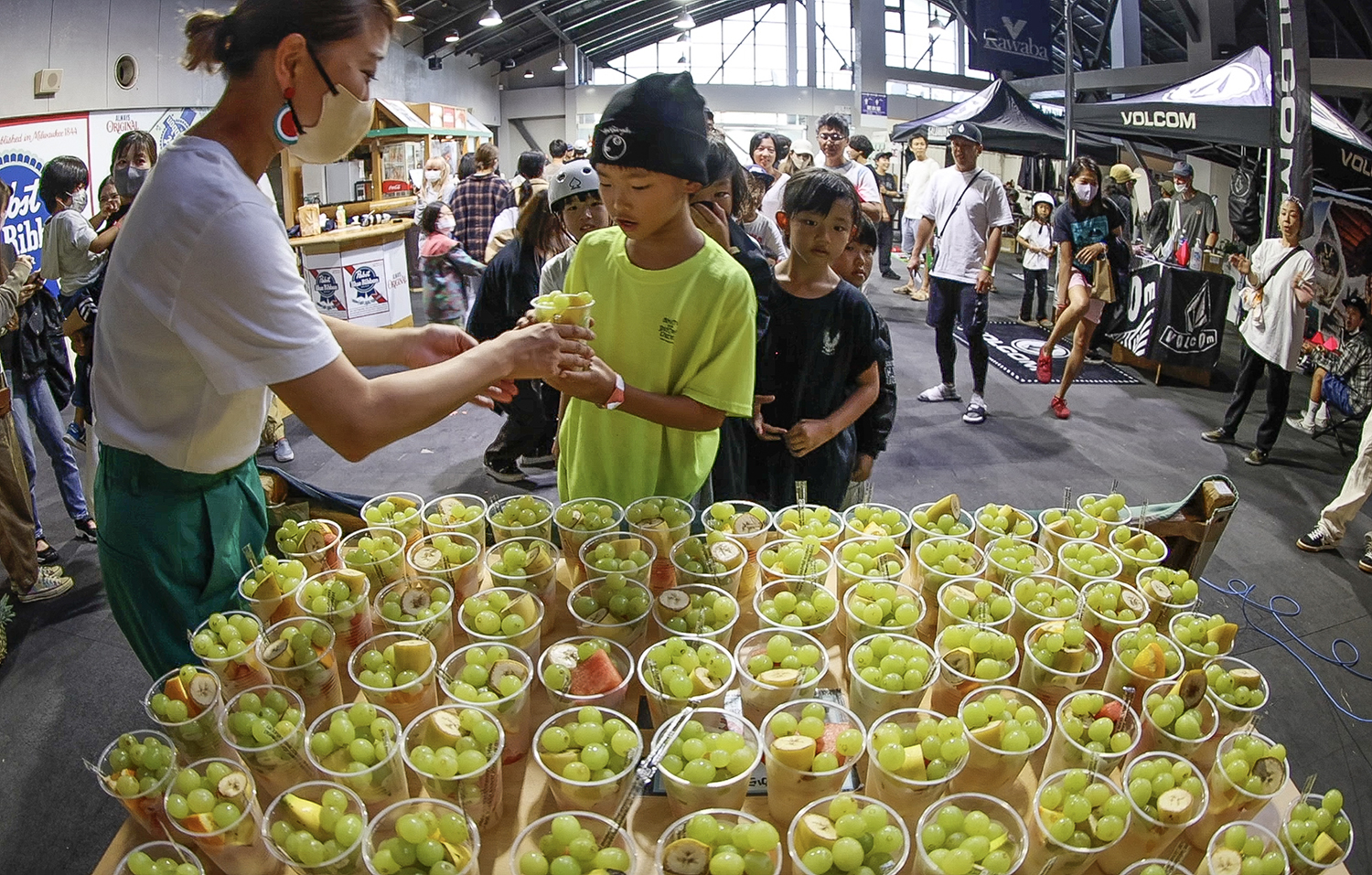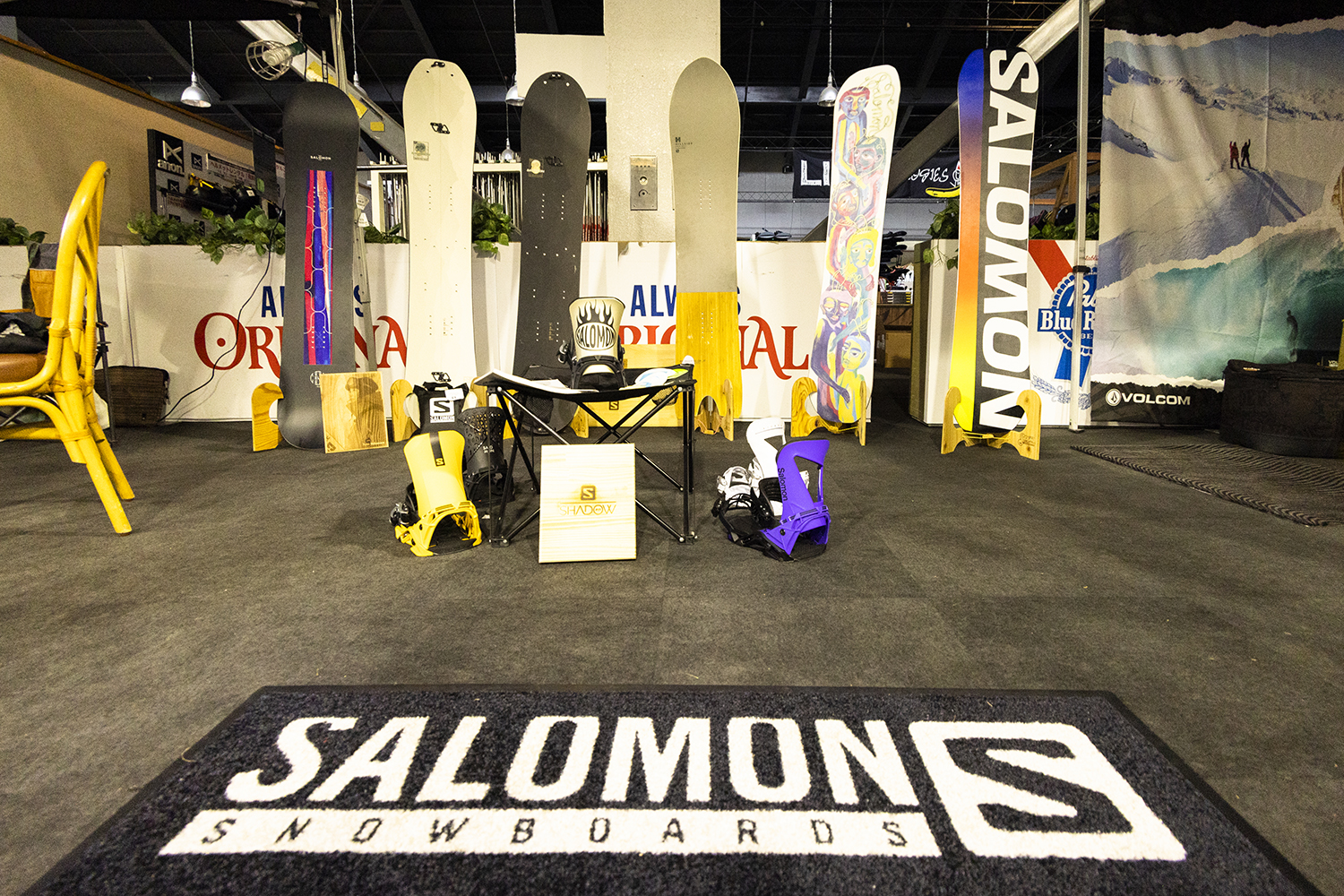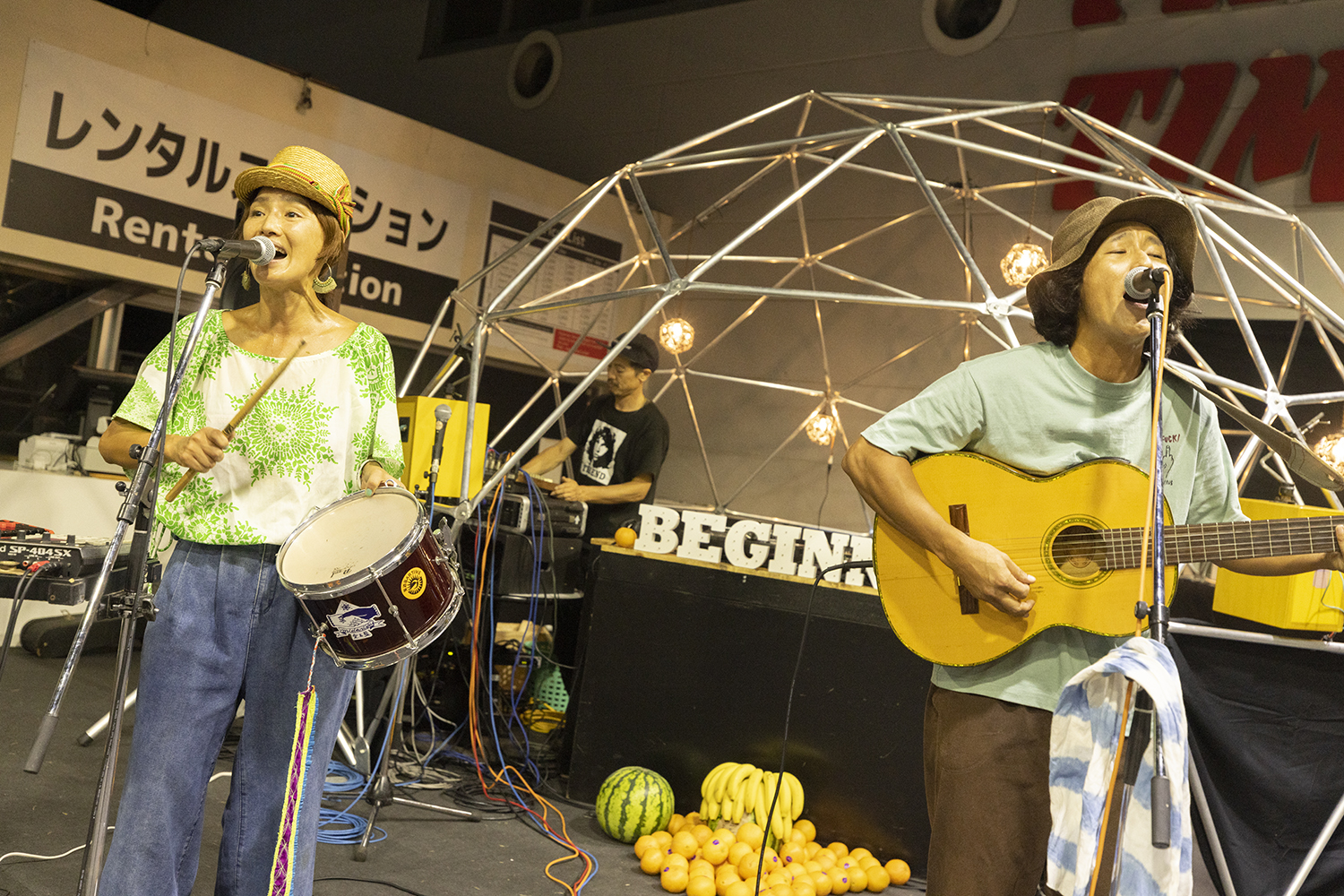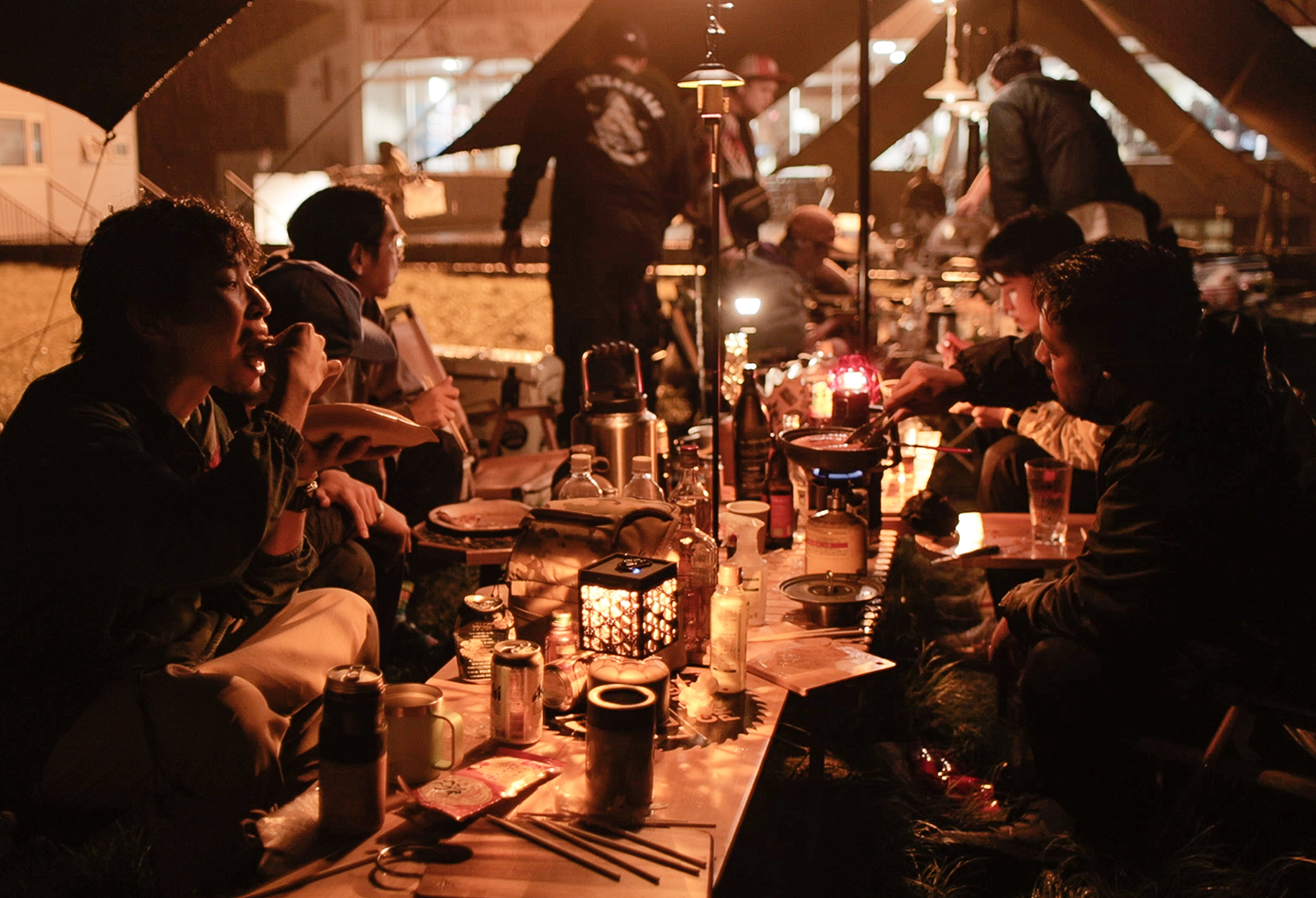 And from the morning of the second day, it was sunny and we were able to do all the content without any problems.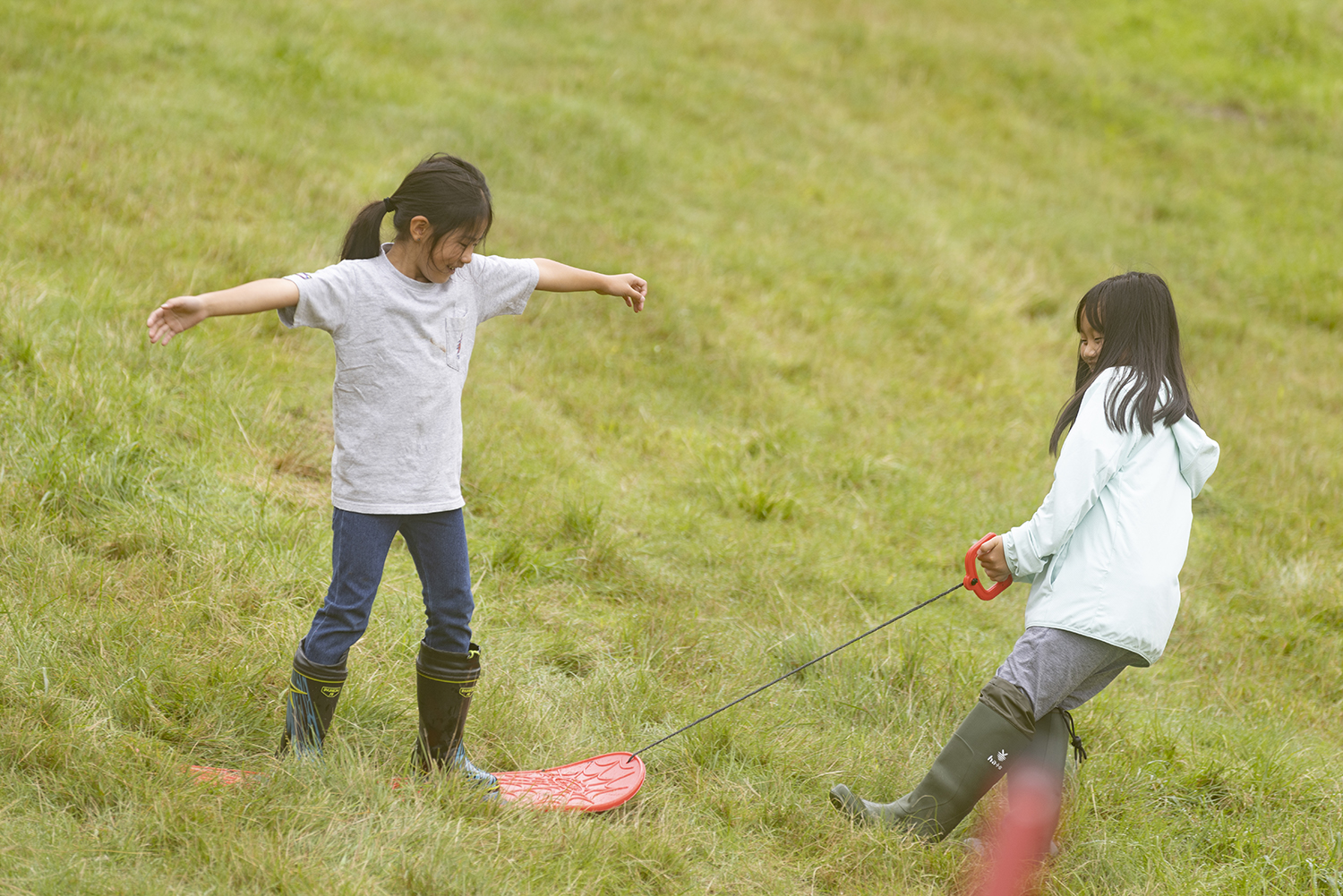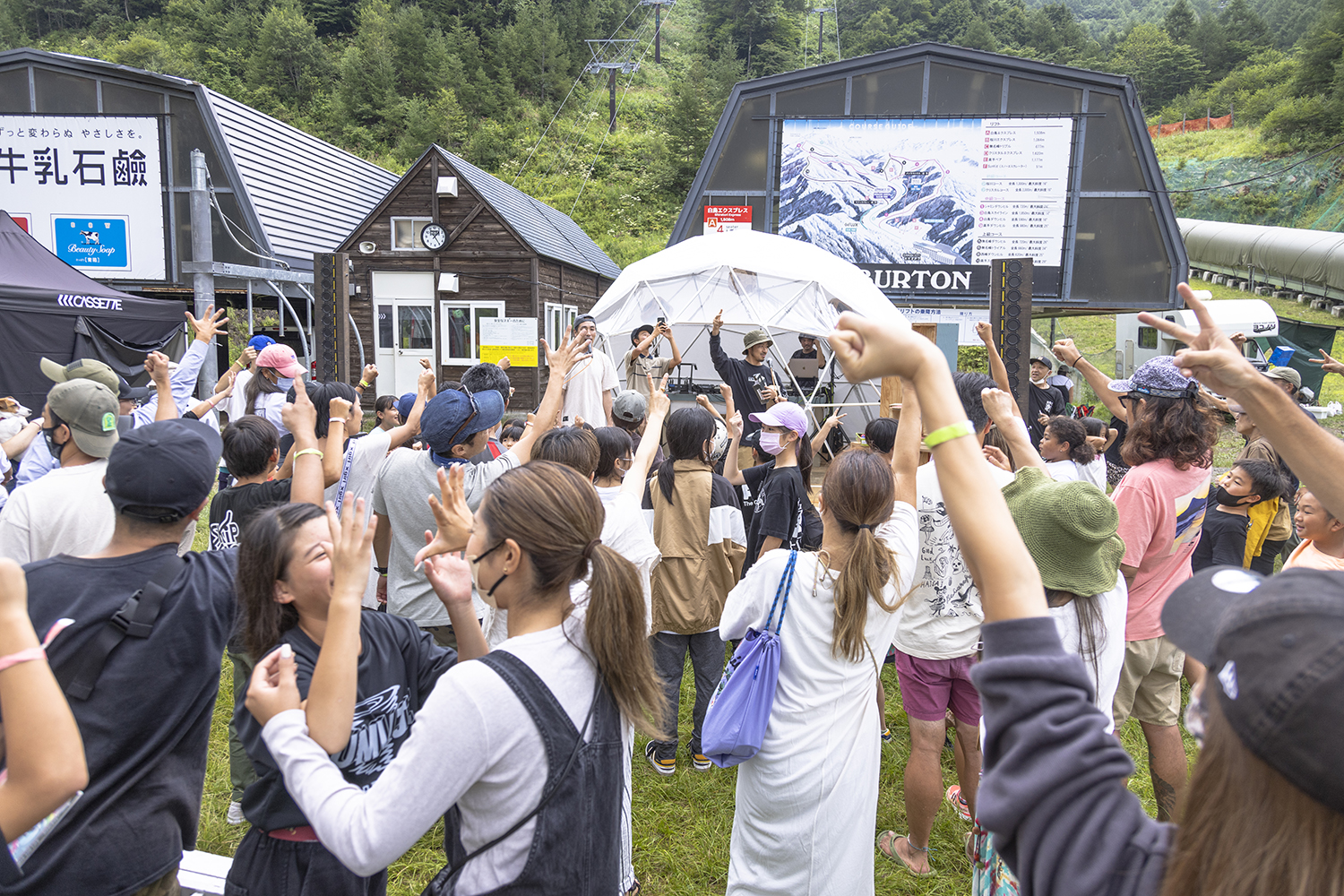 Among them, the skateboarding contest "MINIRAMP CONTEST" was very exciting again this year.
This content has been introduced six years ago with the idea of ​​``I want you to not only have fun but also challenge yourself to face tension and fear.'' Skateboarding has become more and more popular with children since the Tokyo Olympics. I feel that the level of the children participating in this contest is also steadily rising, just because it is increasing.
Now, it has become a competition where you can get a wild card to the "FLAKE CUP CHAMPIONSHIP", a gateway to success for kids skaters, and I feel that the kids' hard work has put more effort into this. (Thank you FLAKE for your cooperation!)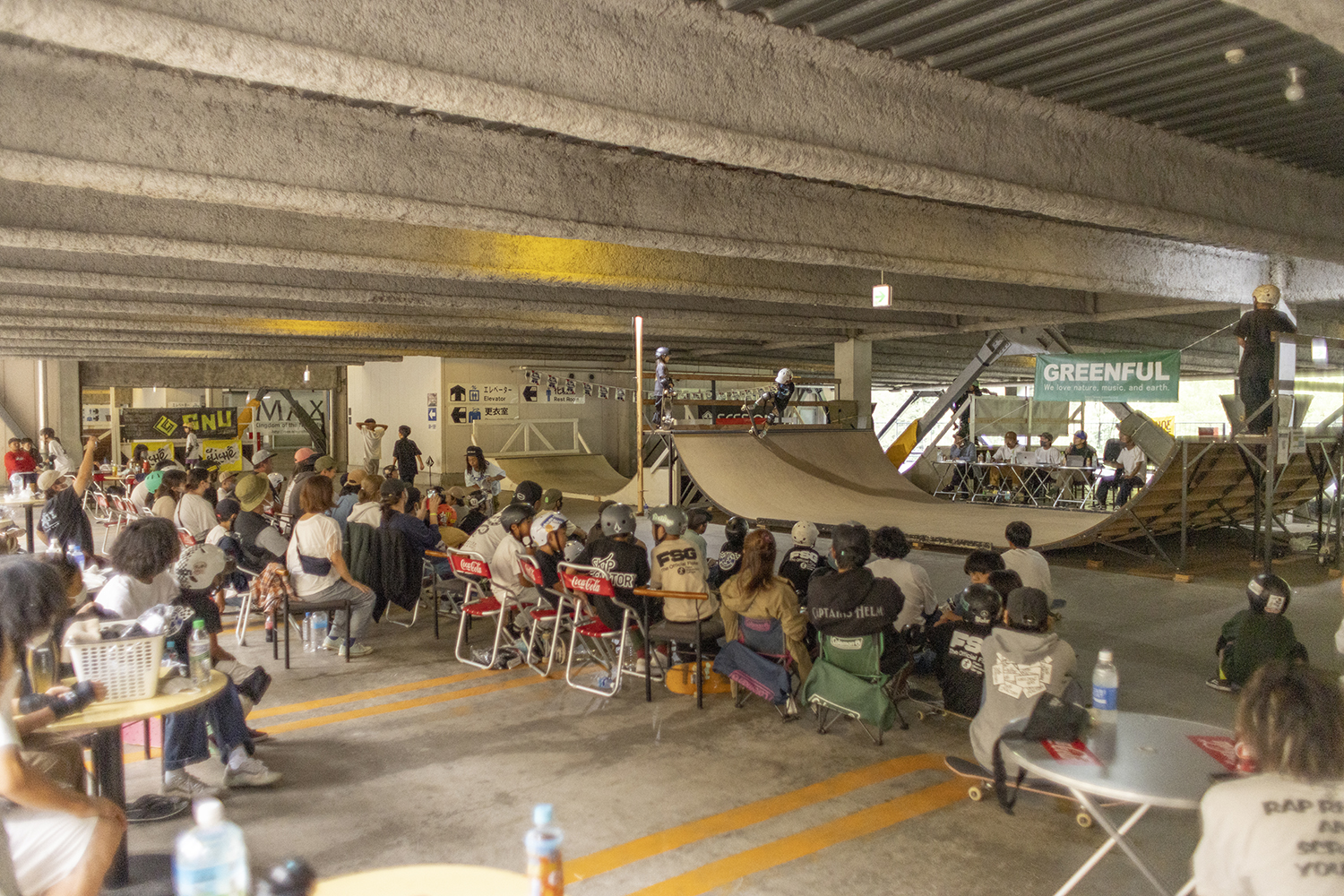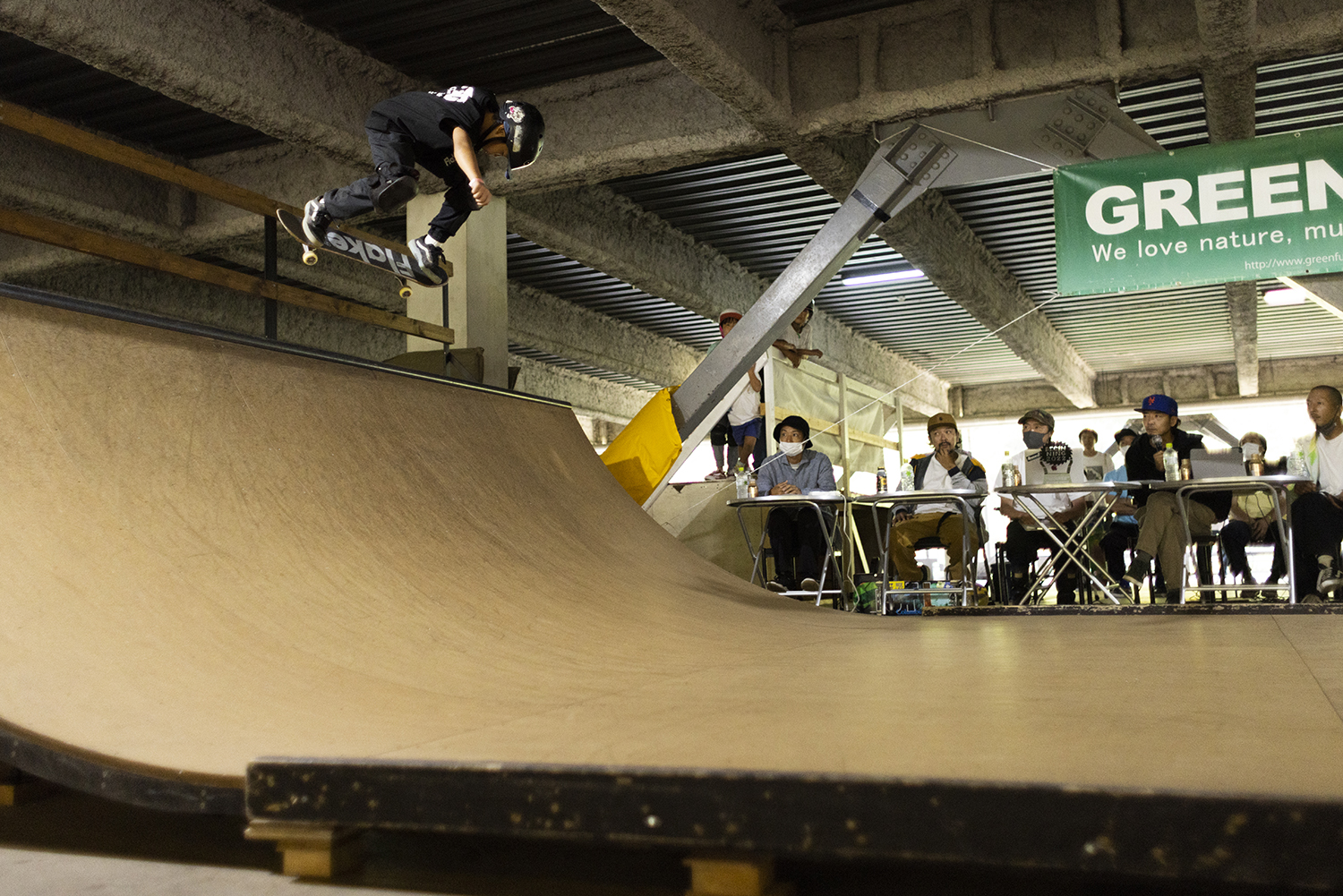 In addition, skateboarding content such as a skateboarding school for beginners by Murasaki Sports is substantial, so there were many snowboarding families 10 years ago when we started BEGINNING, but the number of skateboarding families is increasing year by year. I feel that it is a trend.
BEGINNING has continued in a style where the side-riding community gathers and repeats, and friends call friends.I think that I was able to create various experiences and experiences, as well as many connections, through camping in style.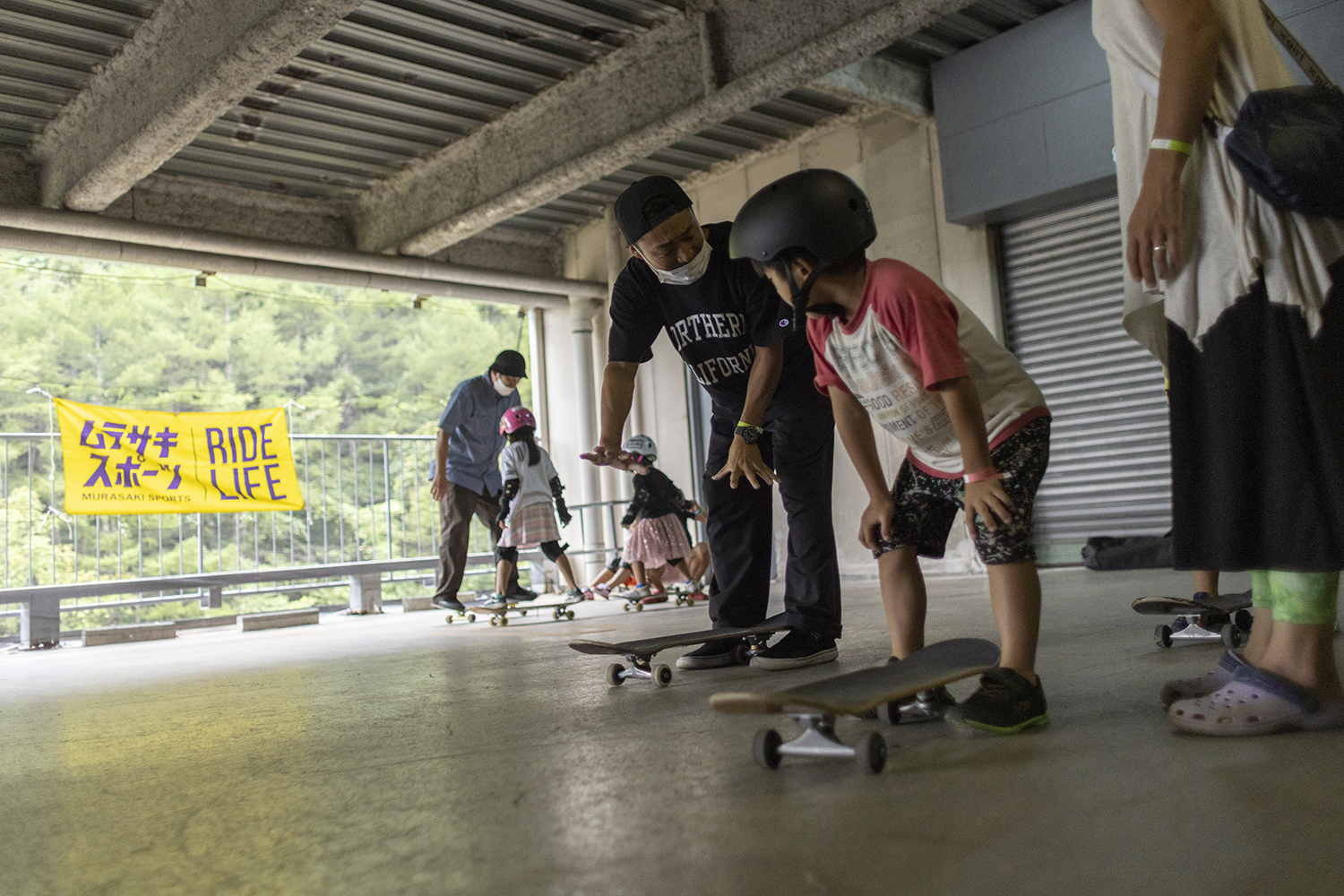 For the 10th anniversary this time, not only the people involved but also the many people who participated gave us congratulatory words and cake presents, and we would like to hear a lot of thoughts about the time we have spent at BEGINNING. is ready.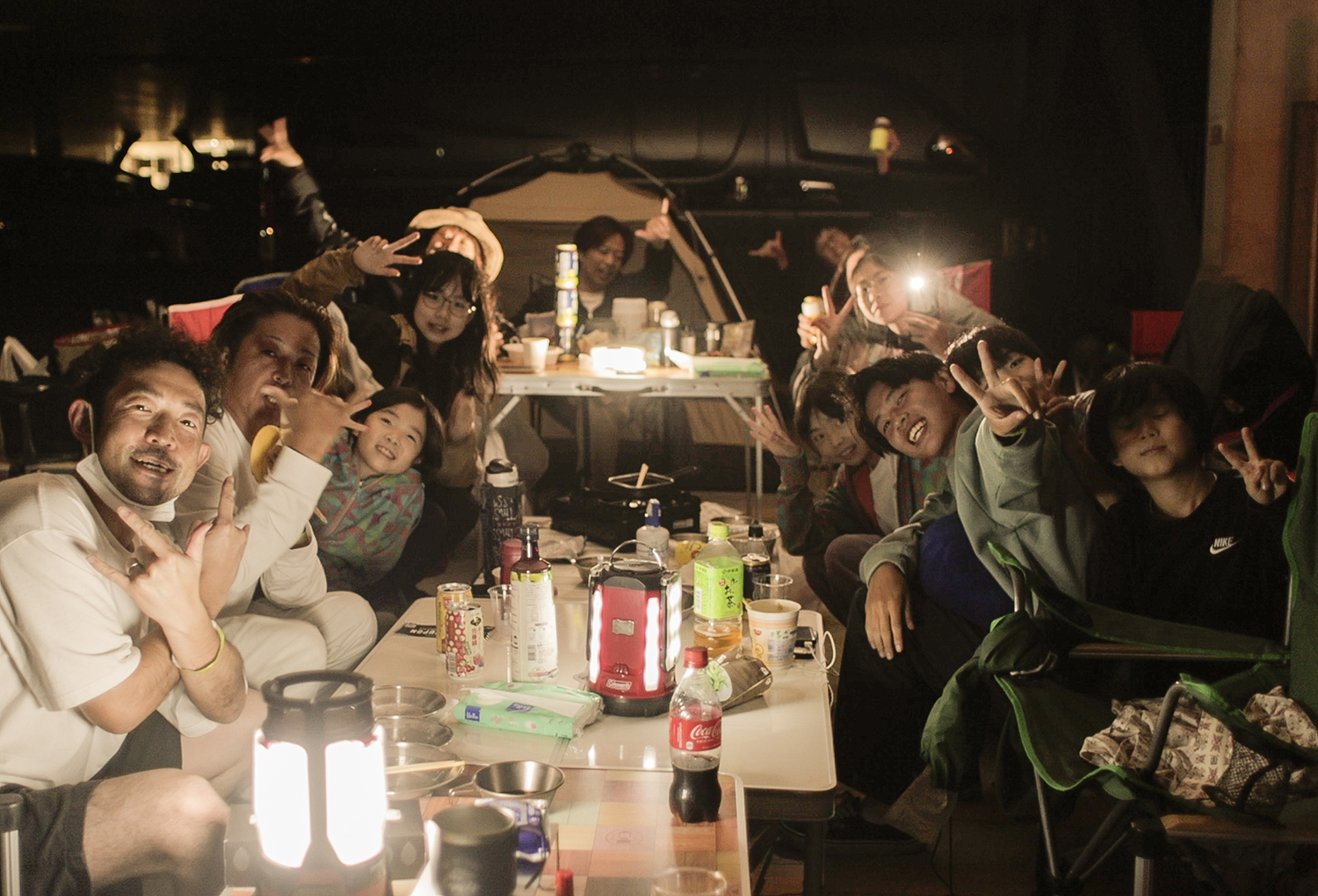 It was a very happy moment for everyone who participated, as it made me realize how special this BEGINNING event is. Everyone's smiles told me that it wasn't.I'm so glad I continued!!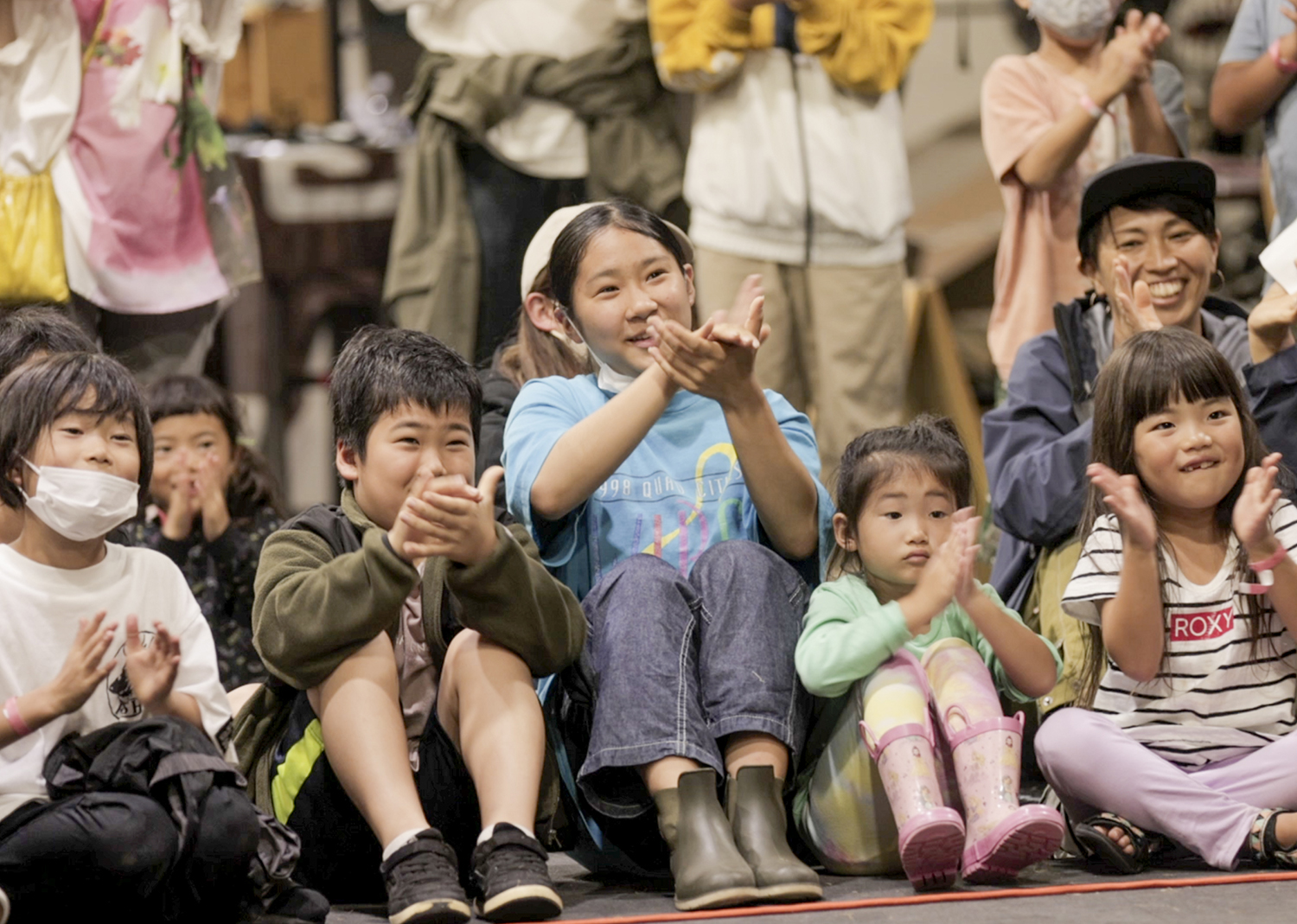 Personally, when I saw the huge fireworks in front of me in the rain, it was so big that I couldn't fit it in the frame of my camera.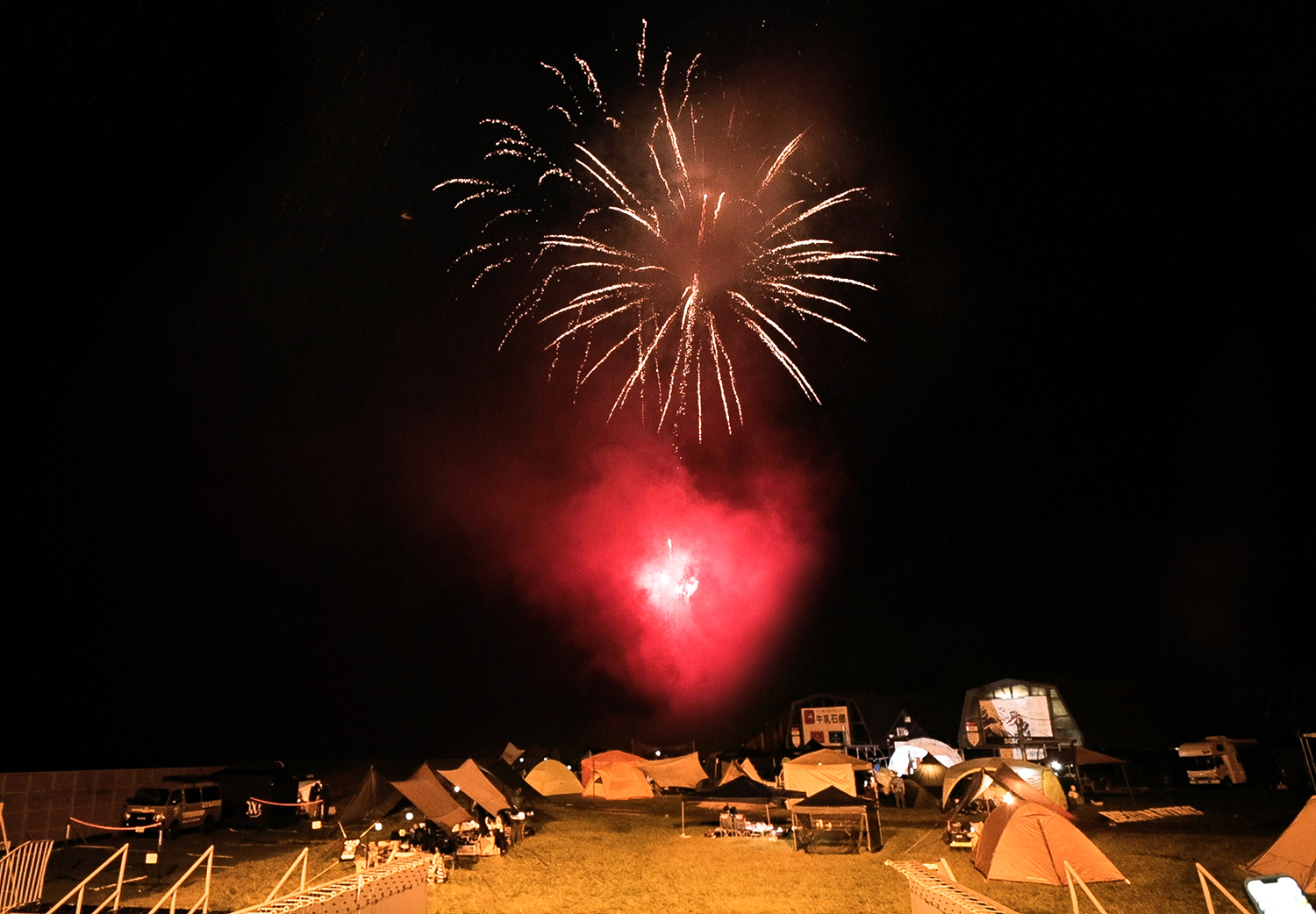 Stage panels, signboards, DJ tables, dome tents and skateboard lamps.Until now, we have been conscious among the people behind the scenes to say, "Let's continue to use the things we made without spending too much money every year!", so some of them are ten years old.At first, I was thinking about reducing the financial burden, but now I can feel the meaning of continuing to take care of this kind of thing.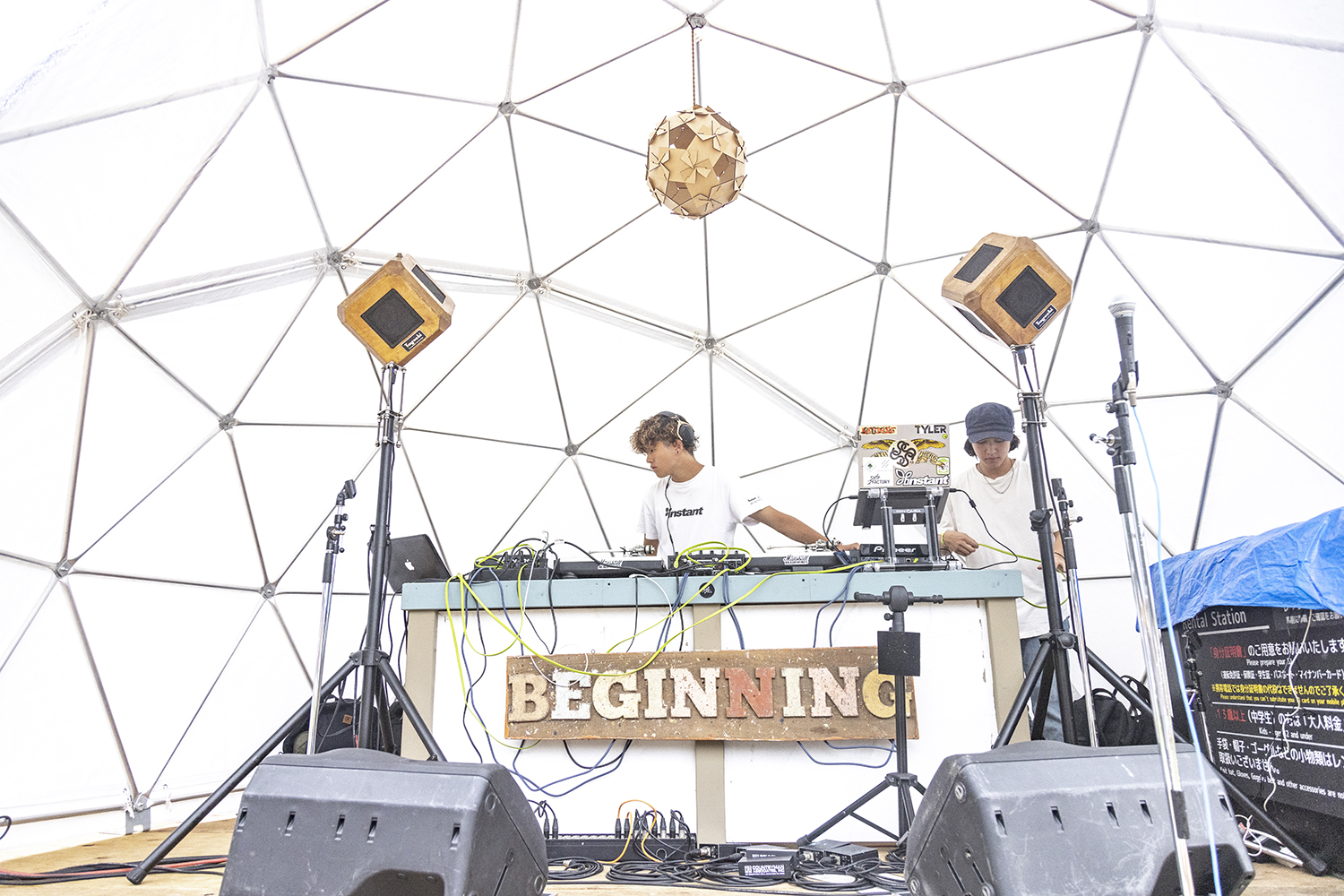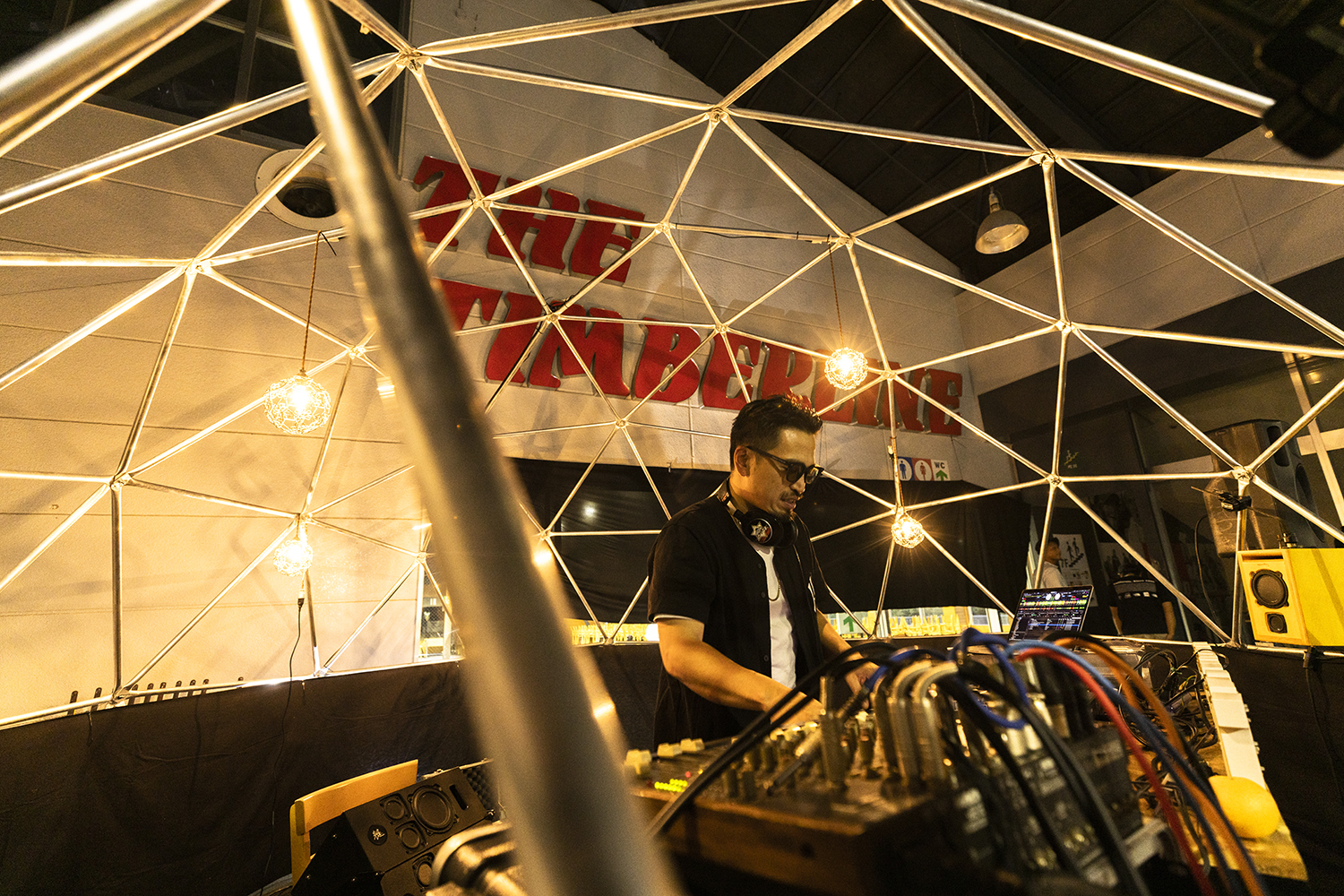 This small community festival called BEGINNING has been able to continue so far thanks to Kawaba Ski Resort, who understands the idea of ​​this event and has always supported us, and all the people who have cooperated so far. !
BEGINNING 10th Anniversary
The important thing about this event is that the participants have fun and take on challenges.

Thank you very much to everyone who started together.
Let's continue to challenge with a smile for the 11th time next year!
BEGINNING ORGANIZER: GREENFUL Hirozumi Nakazawa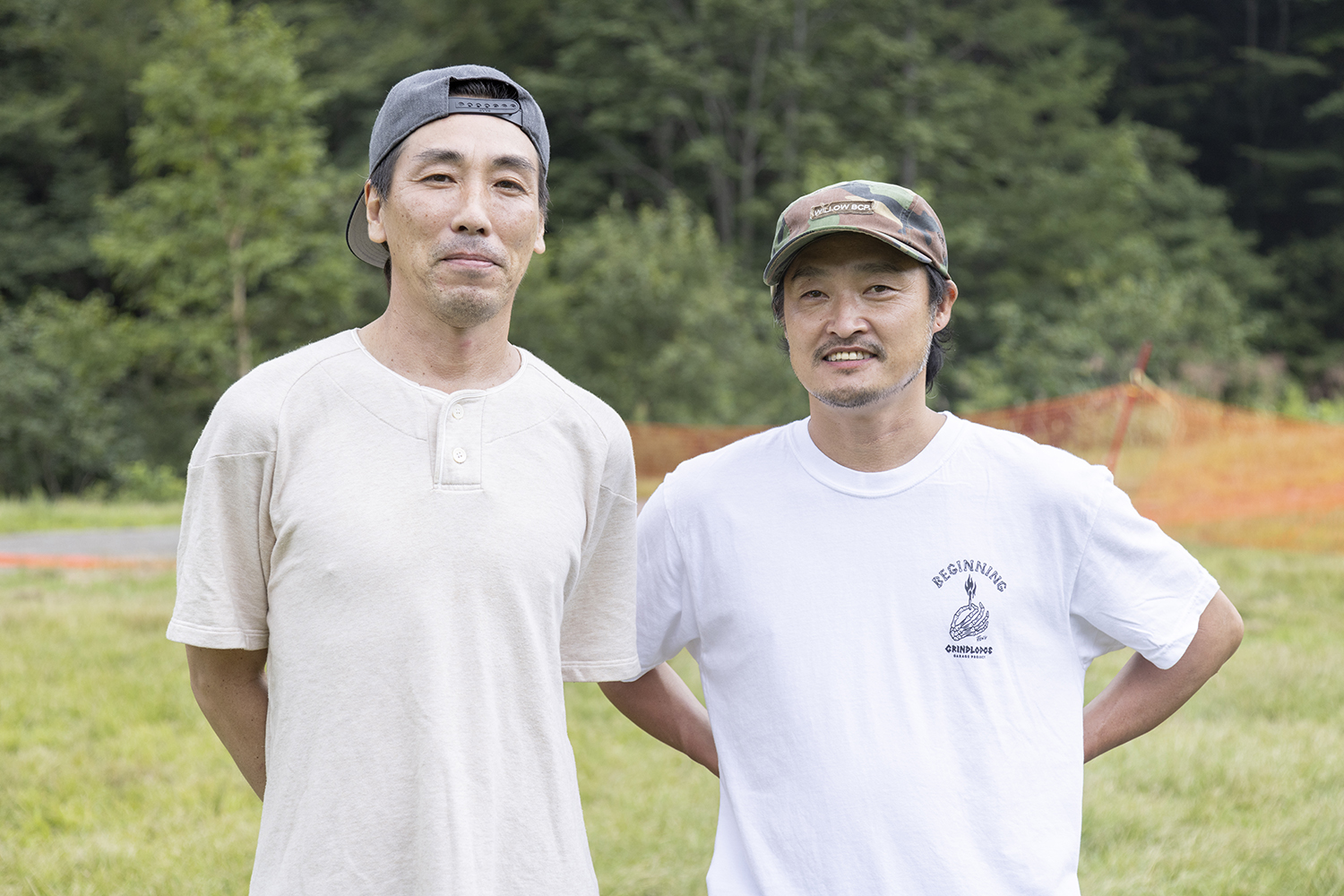 BEGINNING Official Website
http://beginning.jp.net/