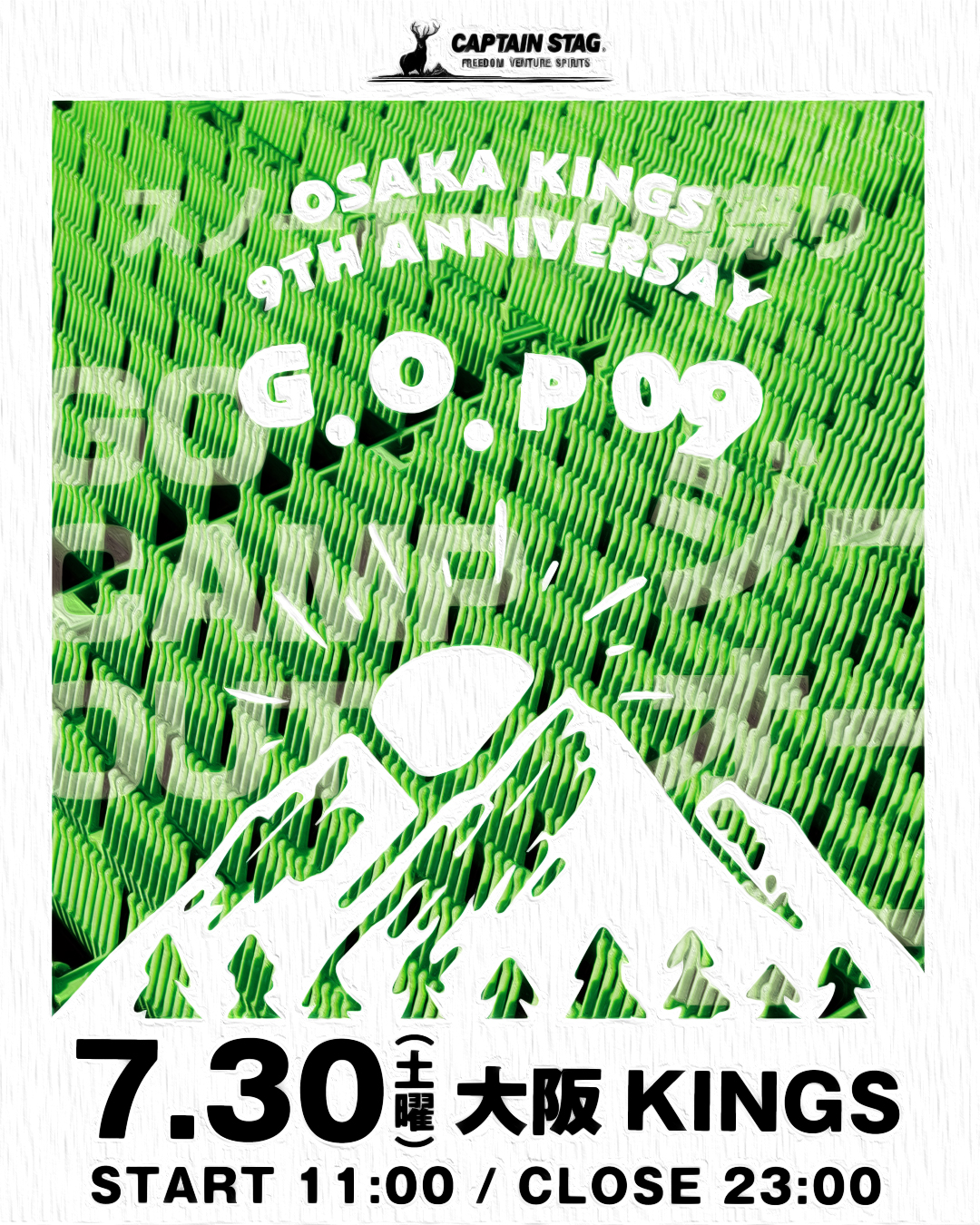 This event is held as a big Thanksgiving to our customers,Throughout the day, there is a lot of content using all the courses of KINGS such as various tournaments and petite games.LIVE and many booths are prepared so that not only gliders but also non-sliding visitors can enjoy themselves.

In addition, it seems that it is possible to stay in the car on the day of the outdoor space (there is an upper limit on the number of cars) that has been open since this year.There is also a shower room, so I'm grateful that you can fully enjoy it until the end.
In addition, entry for a tournament (COWKIN) with a small prize money in the off-season has also started.
It seems that all the staff are preparing for a special outdoor space that can not be experienced in normal business, so please join us!
Date and time: Saturday, July 2022, 30
    : Event open11: 15 Event clause 23:00
Check the details from the URL below.
http://osakakings.blog.fc2.com/blog-entry-198.html
State of GOP08 held last year [Edit] Aki Kuroda

Osaka Kings homepage
https://osaka-kings.com/
Official Instagram
https://www.instagram.com/osakakings/