The long-awaited reprint in response to many requests
Experience the high specs that correspond to the current tricks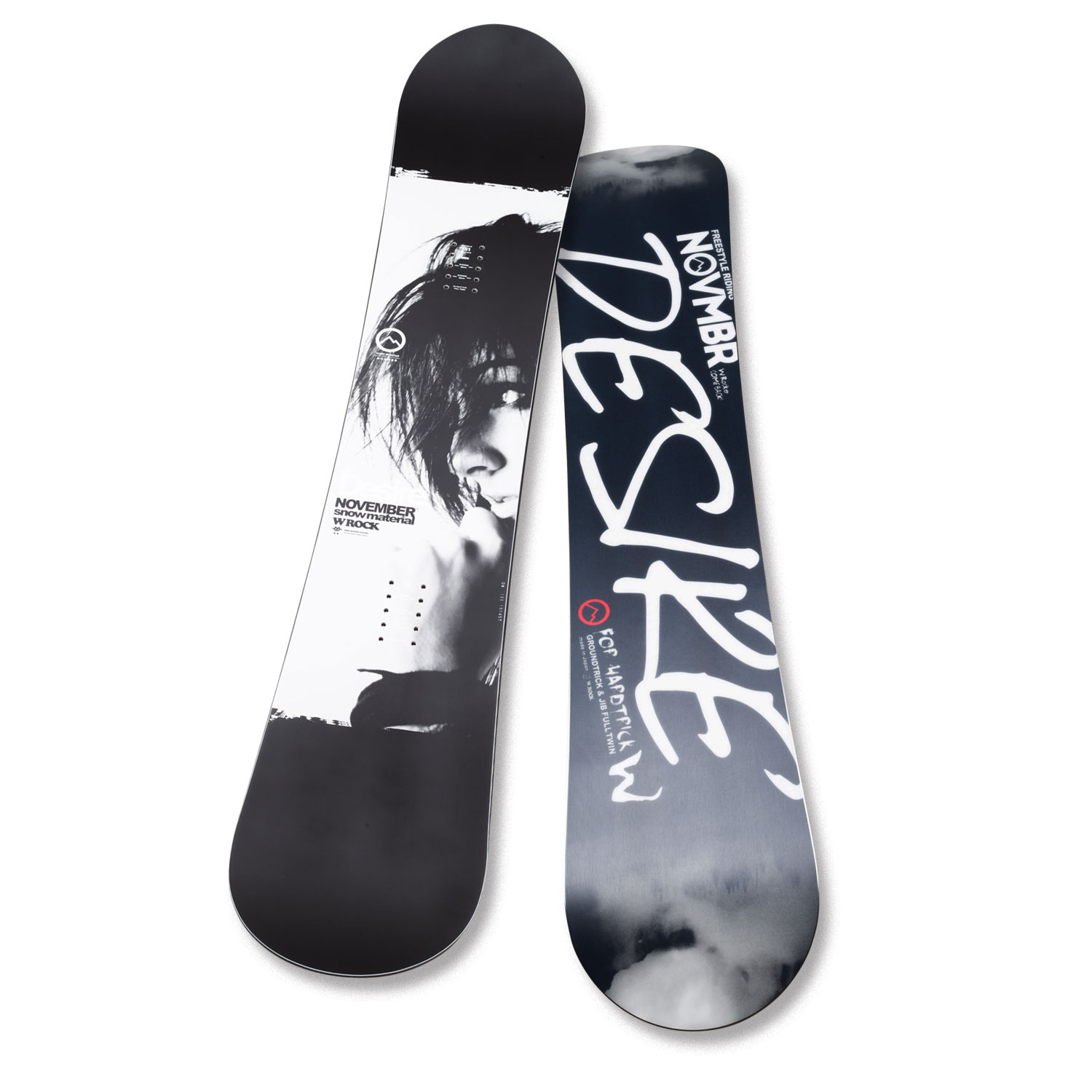 NOVEMBER snowmaterial
DESIRE W
SIZE; 143, 148, 151, 155
PRICE: ¥ 82,000 (tax excluded) ¥ 90,200 (tax included)
Adopting a double camber shape (WING ROCKER), the first DESIRE has the adaptability to flexibly respond to various conditions, high free riding performance utilizing strong edge grip power, and tricks that are fully demonstrated even in gratri. It even had the feeling of a light board.
In response to the request that the performance will be greatly enjoyable even in the current Gratley scene, this "DESIRE W" is a reproduction of the performance of the 2012-13 model as it is.The center part of the double camber has a rocker shape, which creates an exquisite feeling even when handling boards with gratri, but on the other hand, the carbon ribbon 25W is placed on the cloth for the part where the repulsive force is inferior, and high operability is maintained. The repulsive force is being strengthened as it is.
By hybridizing the merits of full camber and full rocker, you can perform the tricks of playing and riding in a well-balanced manner.In addition, the 3R side curve shape provides sufficient grip at your feet.It is a twin-tip board with a wide range of performance from gratri to park, snow carving to powder.

WING ROCKER shape that combines the shape of full camber and full rocker.Even in the latest Gratley scene, its good balance and pop power show sufficient power.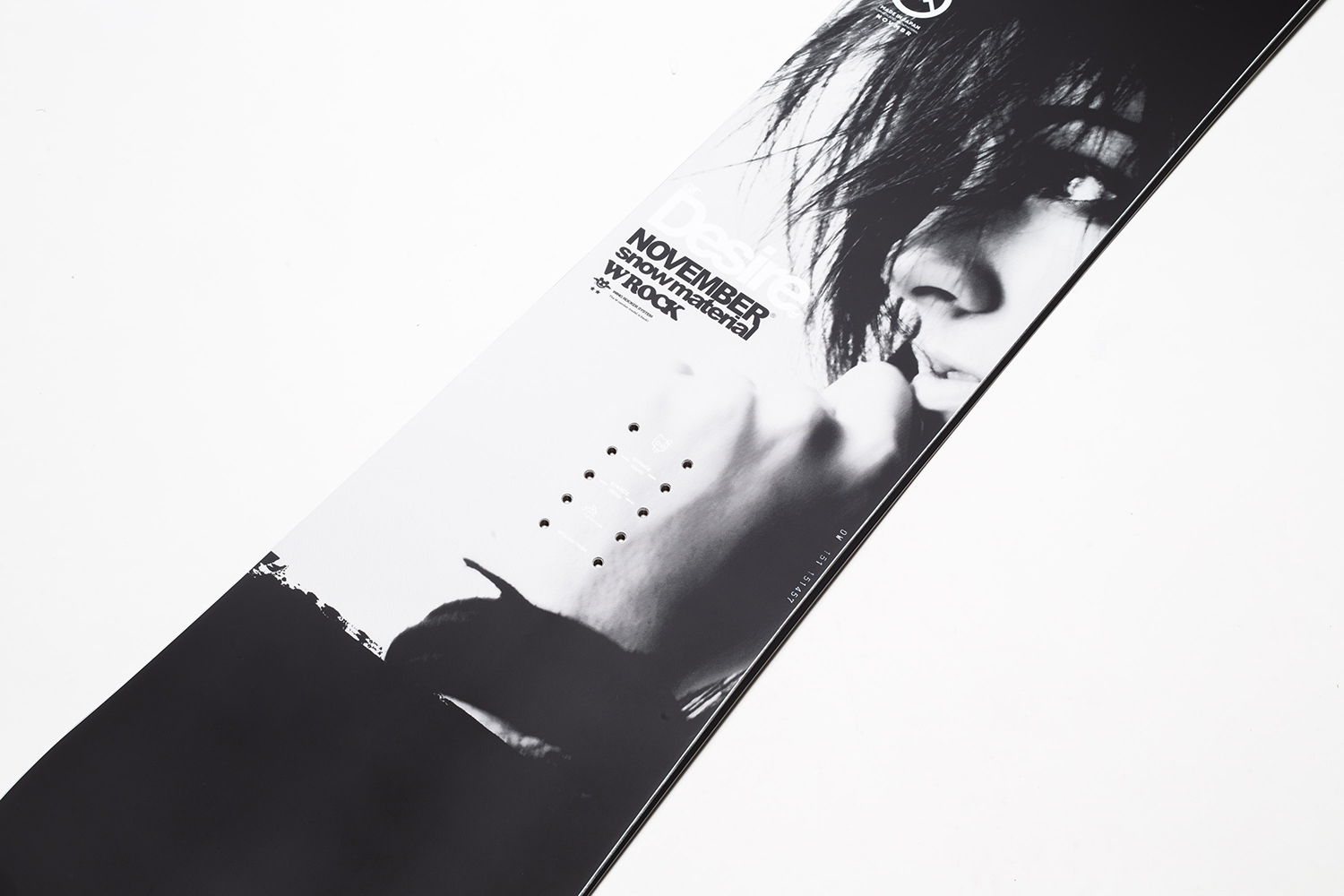 X POWER CARBON RIBBON is used as the reinforcing material, which is placed with a large cross against the core.Built-in APA PLATE TYPE 2 at your feet.Efficiently transmits the power transmitted from your feet in the edge direction.Improves edge grip at your feet
> Pre-emptive gear special feature
>The strongest all-round board "ARTISTE" with slopestyle and adaptability in a wide range of freestyles
>"ICE ROCKER" with short wide + rocker shape that enables outstanding buoyancy and handling with powder
>High-speed compatible model "ART JUMPER" with further enhanced carving performance of ARTISTE

---
Click here for information on the latest lineup of NOVEMBER snow material
NOVEMBERsnowmaterial BRAND PAGE