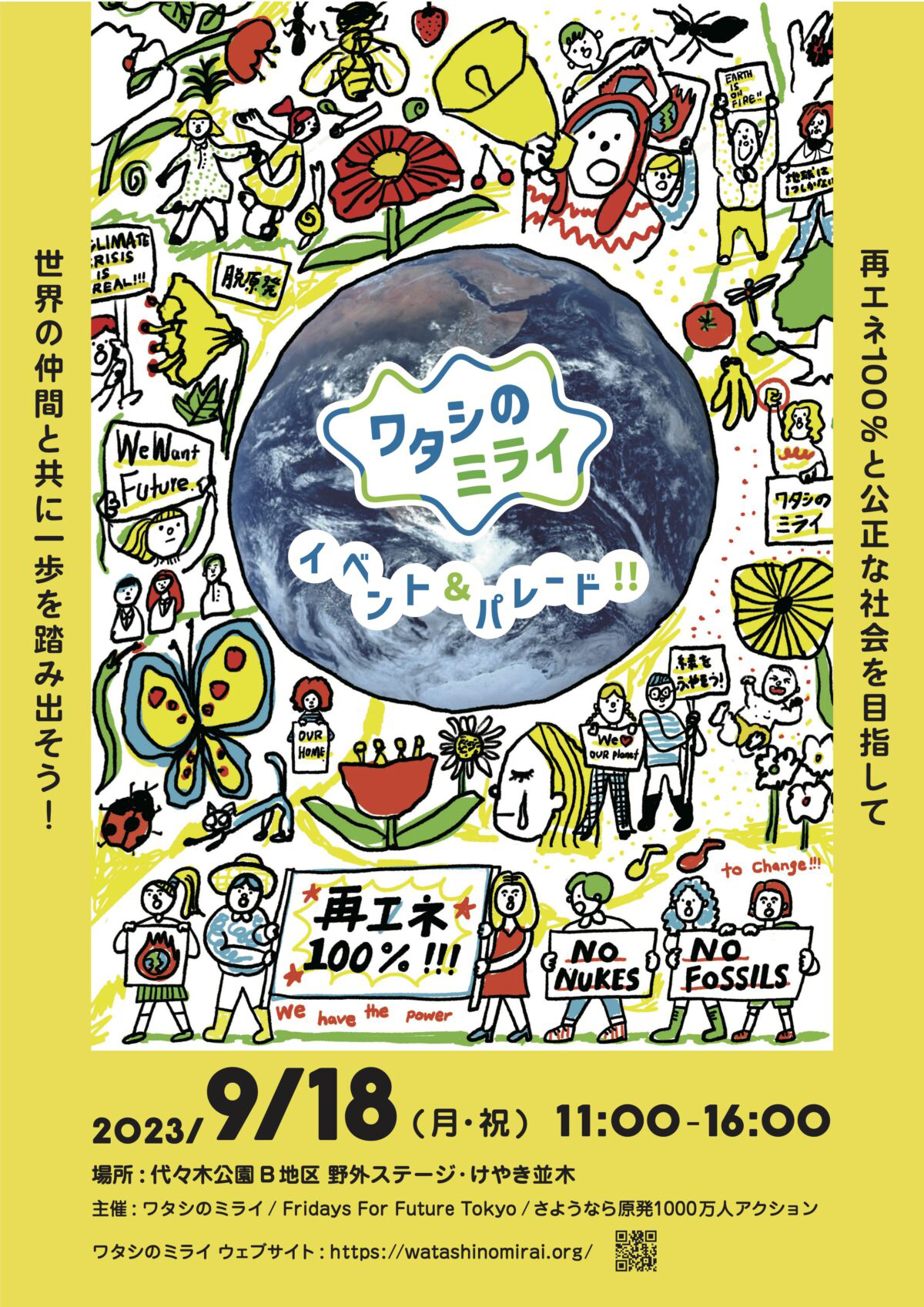 "My Future" was launched in 100 by students and citizens as a project aiming for 2023% renewable energy and a fair society.In order to reduce CO2, which is said to be one of the causes of the climate crisis, we will accelerate the transition to a decarbonized society and create a society where people can live affluent lives using 100% natural energy.To that end, this is a new movement where citizens connect and spread change.
The "My Future" event and parade (Yoyogi Park, Tokyo) to be held on September 9th (Monday holiday) will be "No Nukes & No Fossil! "My Future" aiming for 18% renewable energy and a fair society." Each individual is encouraged to take action based on this slogan.
This is the first collaboration between "My Future," "Fridays For Future Tokyo," which has been working to solve climate change since 2019, and "Goodbye Nuclear Power Plant 1000 Million People Action," which was founded by Ryuichi Sakamoto and others. .
Patagonia and Protect Our Winter Japan (POW), which support this project, exhibited at the event and participated in the parade.POW's Goro Komatsu and Patagonia Surfing Ambassador Minami Takechi will also be on stage for a stage talk, and they will talk about topics such as how to deal with the nuclear power issue and the climate crisis.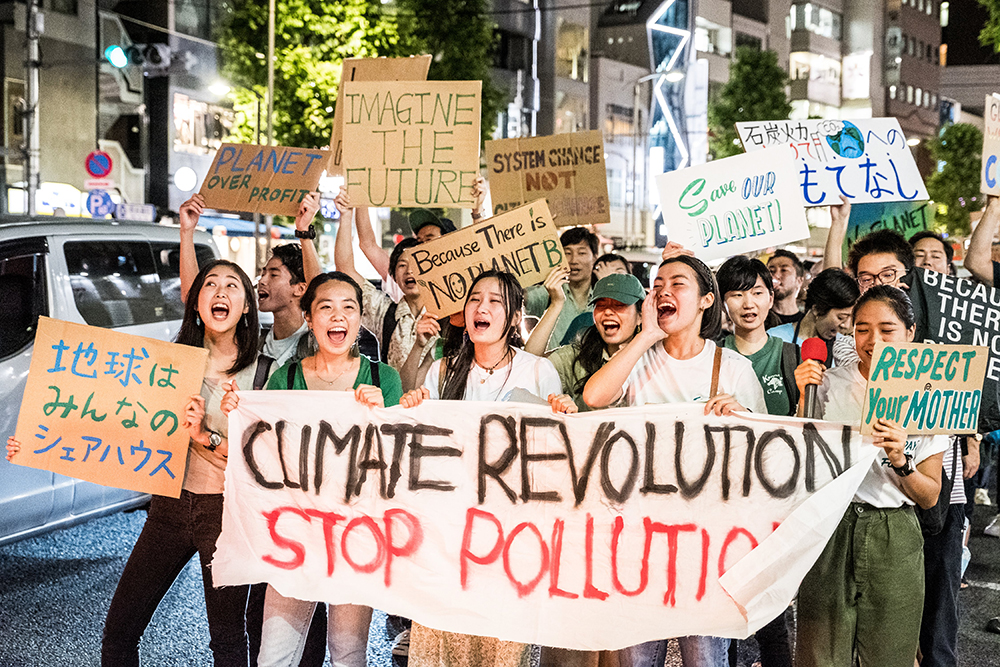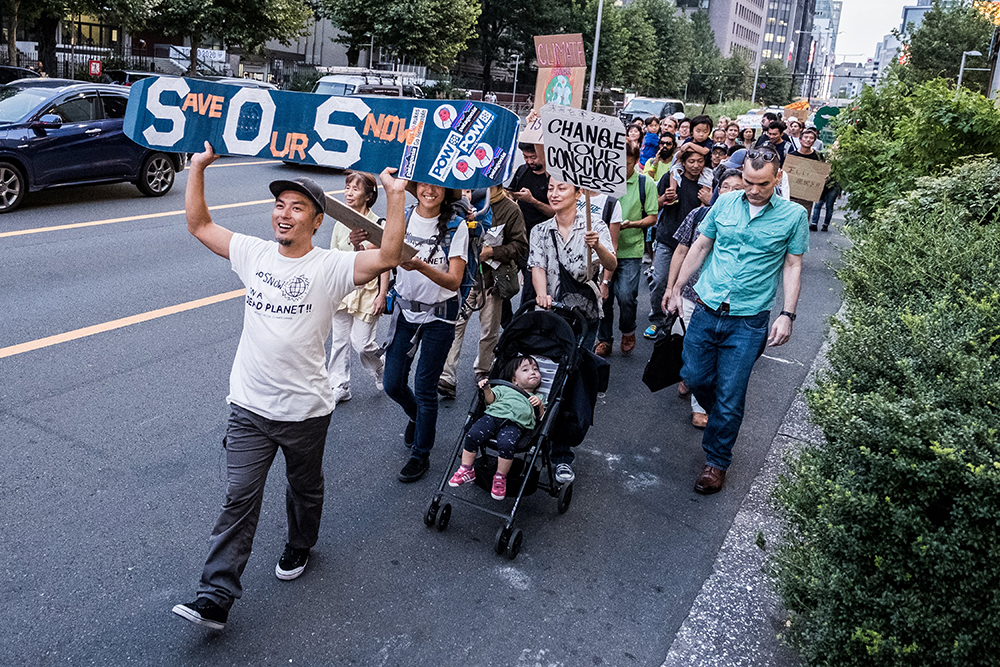 In addition, live music (Toka Shingetsu, Shizenkai Rapper OMG, ermhoi), a kitchen car booth, and a children's plaza will also be featured.
You can create placards at the "POW JAPAN & Outdoor Community Space," which Patagonia is collaborating with.In addition, the face painting workshop ``MARCH FOR THE DAY'' will provide fabric for making original patches, and patch distribution and silk screen workshops will be held.
Climate change (decrease in snow) is an issue that we cannot ignore, even for snowboarders.The small actions and changes in consciousness of each individual may eventually create a swell that can bring about big changes.If you are even slightly interested, please come and visit the venue.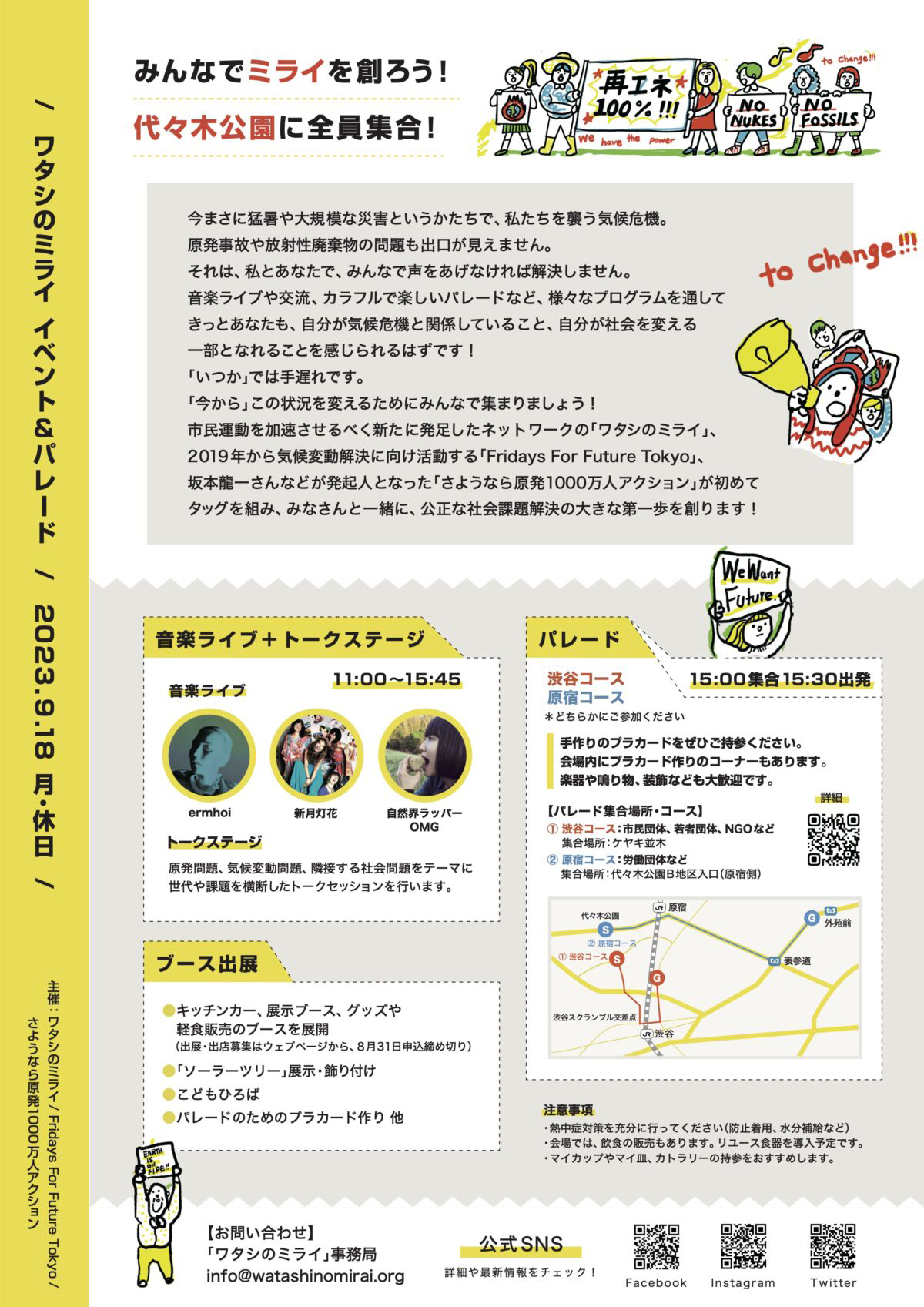 ---
"My Future" Event & Parade Overview
Date and time: September 2023, 9 (Monday/Holiday) 18:11-00:16
Location: Yoyogi Park Area B, Outdoor Stage, Keyaki Avenue
Contents: Stage, booth 11:00-15:30, Parade Keyaki Namiki 15:00 gathering / 15:30 departure
Sponsored by: My Future, Fridays for Future Tokyo, Goodbye Nuclear Power 1000 Million People Action
https://watashinomirai.org/20230918_nnnf/