The season is finally approaching.Amidst the excitement and nervousness, many people are probably thinking about going to the shops this weekend to choose a board.If you want to choose a board that perfectly matches the feeling you want this season, be sure to check out the video commentary on the board.
The riders have used the bikes thoroughly in the previous season and have commented on the ride quality they actually feel, which is very helpful.
You can also check the rider's riding video, and you can see what kind of riding is actually possible with the board.
Putting aside the fact that "I can't ride as well as professional riders suddenly", I think it will clarify the target image of the level of skiing that you will try to get on with that board.
---
TAKAFUMI KONISHI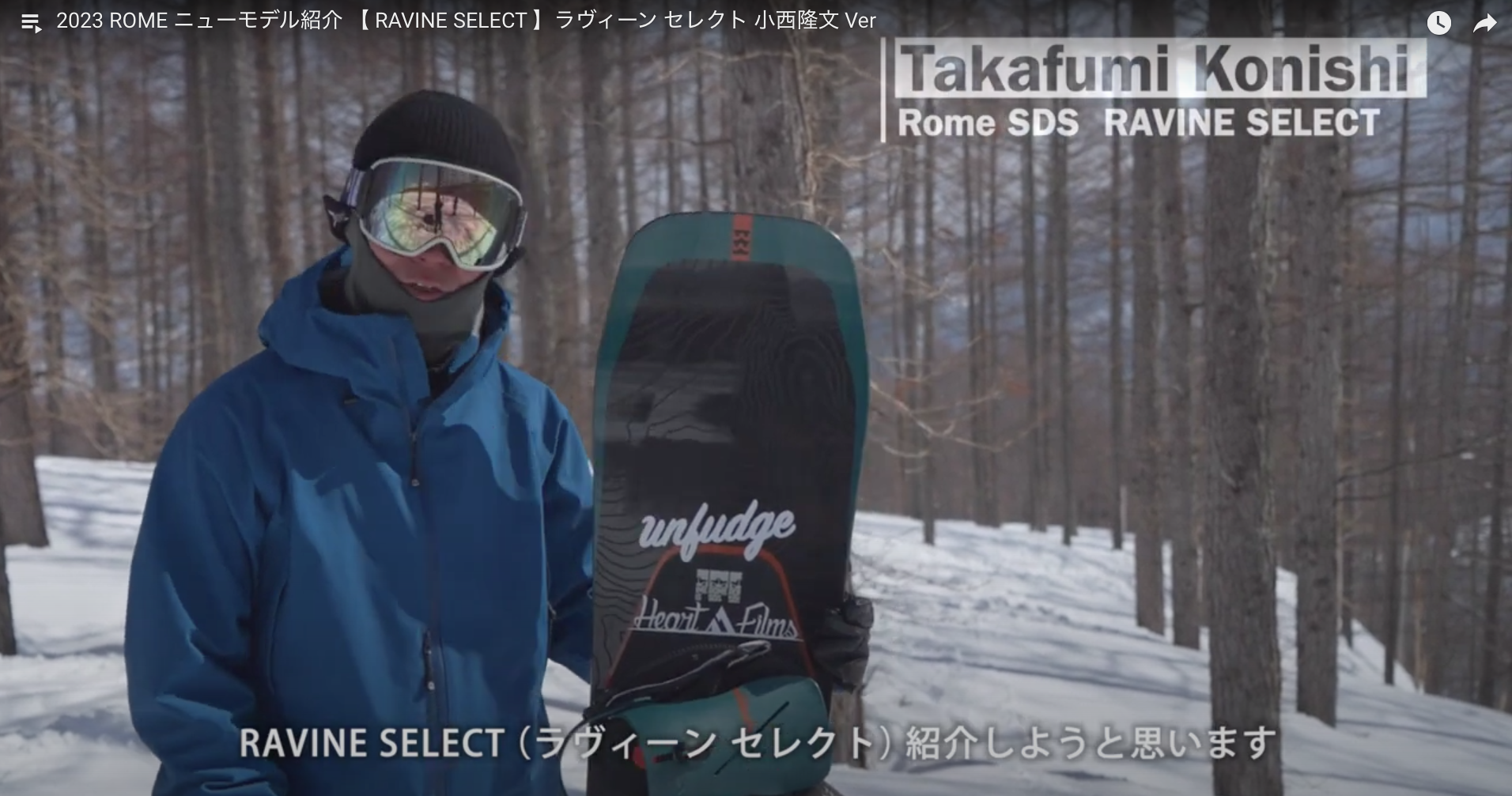 Style master Takafumi Konishi speaks
Attractiveness of the all-mountain model "RAVINE SELECT", the highest peak of ROME SDS

A popular ROME SDS model that allows you to enjoy freeriding, terrain, and a wide range of riding.He explains in detail about the unique riding feel of the diamond 3D shape adopted for the nose, and where the Carbon Omega Hot Rod is effective in turns.
Don't miss Konishi's speedy free riding scene and reverse turn scene.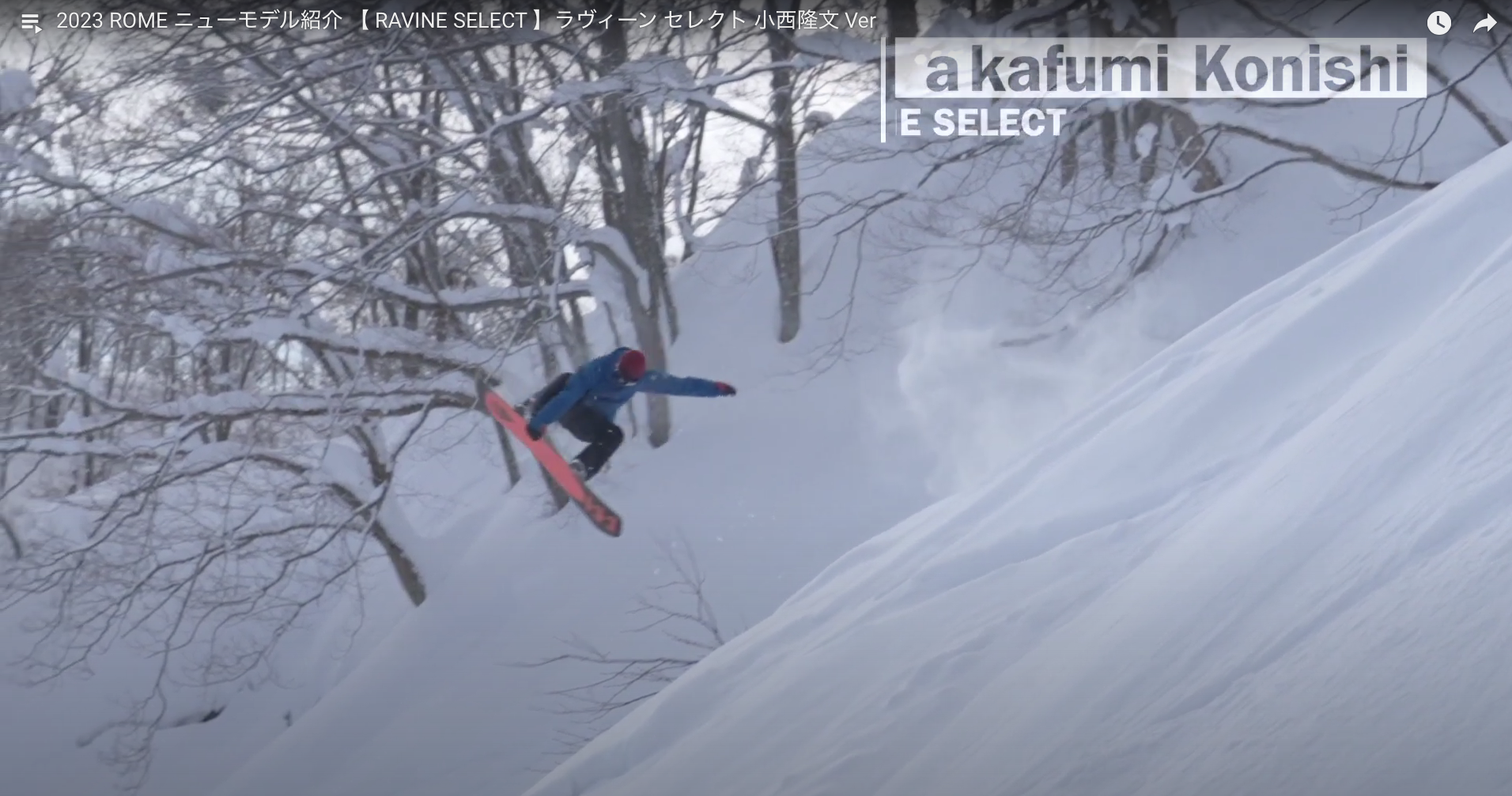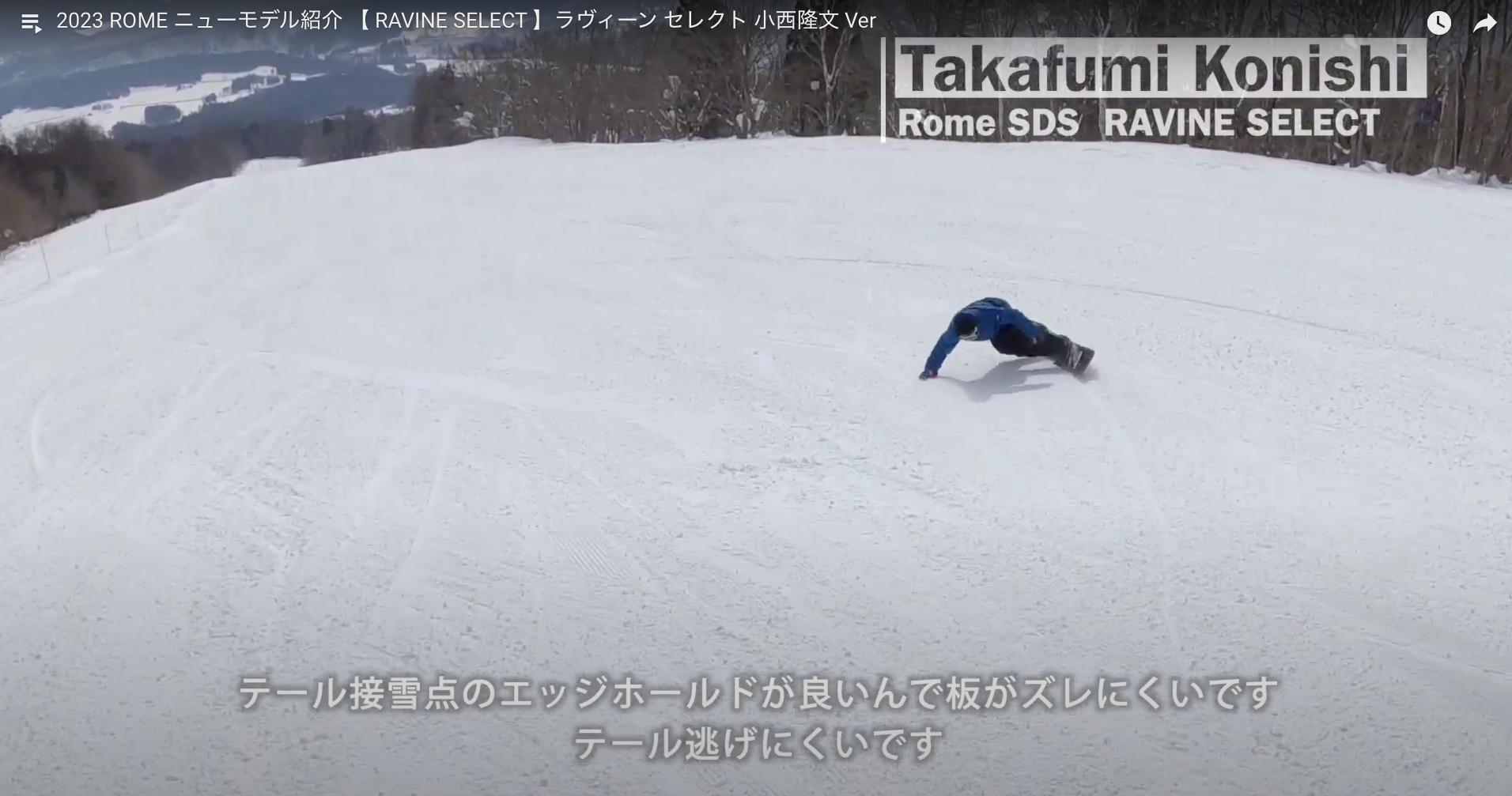 ---
YURI OKUBOI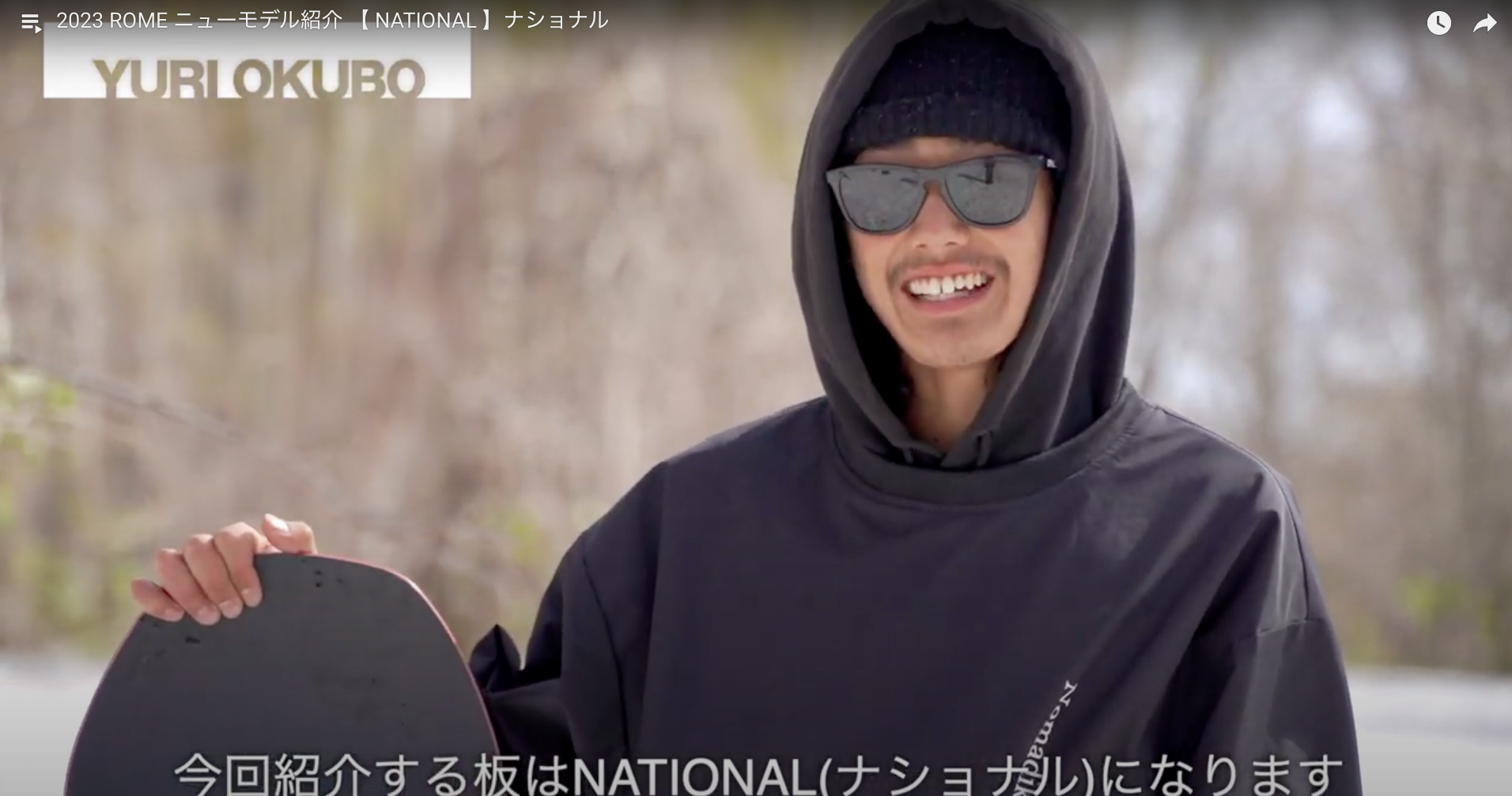 Yuri Okubo talks about expanding his range of activities and showing off his all-around style
The charm of the popular directional twin model "NATIONAL"
Yuri Okubo is a rapidly growing rider for ROME SDS, who has recently become a hot topic in the backcountry scene."NATIONAL" demonstrates excellent performance in a wide range from park to powder.
He talks about the feeling he actually felt about the NATIONAL's high-speed stability and light ride, such as its excellent pop feeling, good rebound, and sharp carving.It's the perfect board to play on the slopes.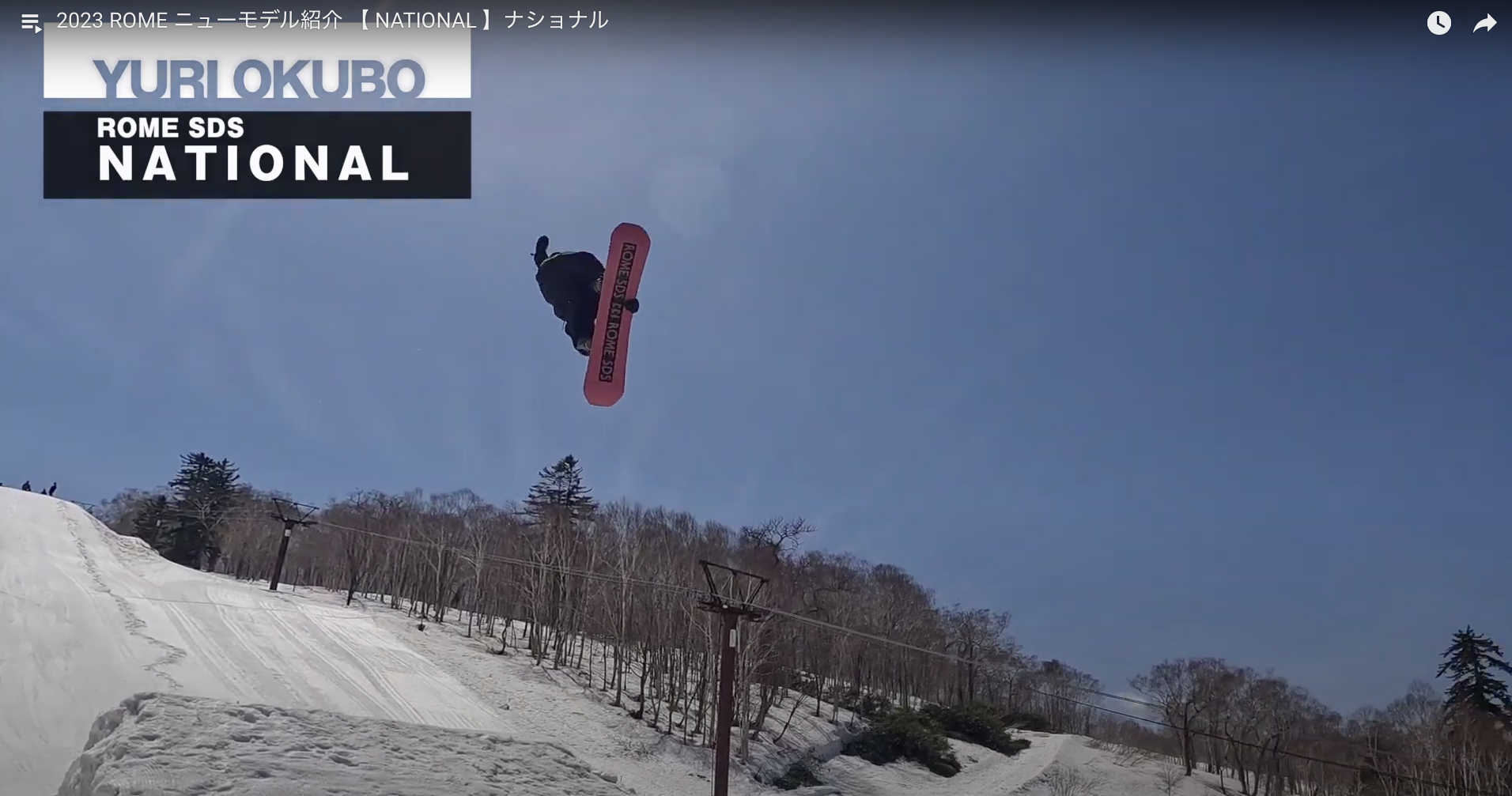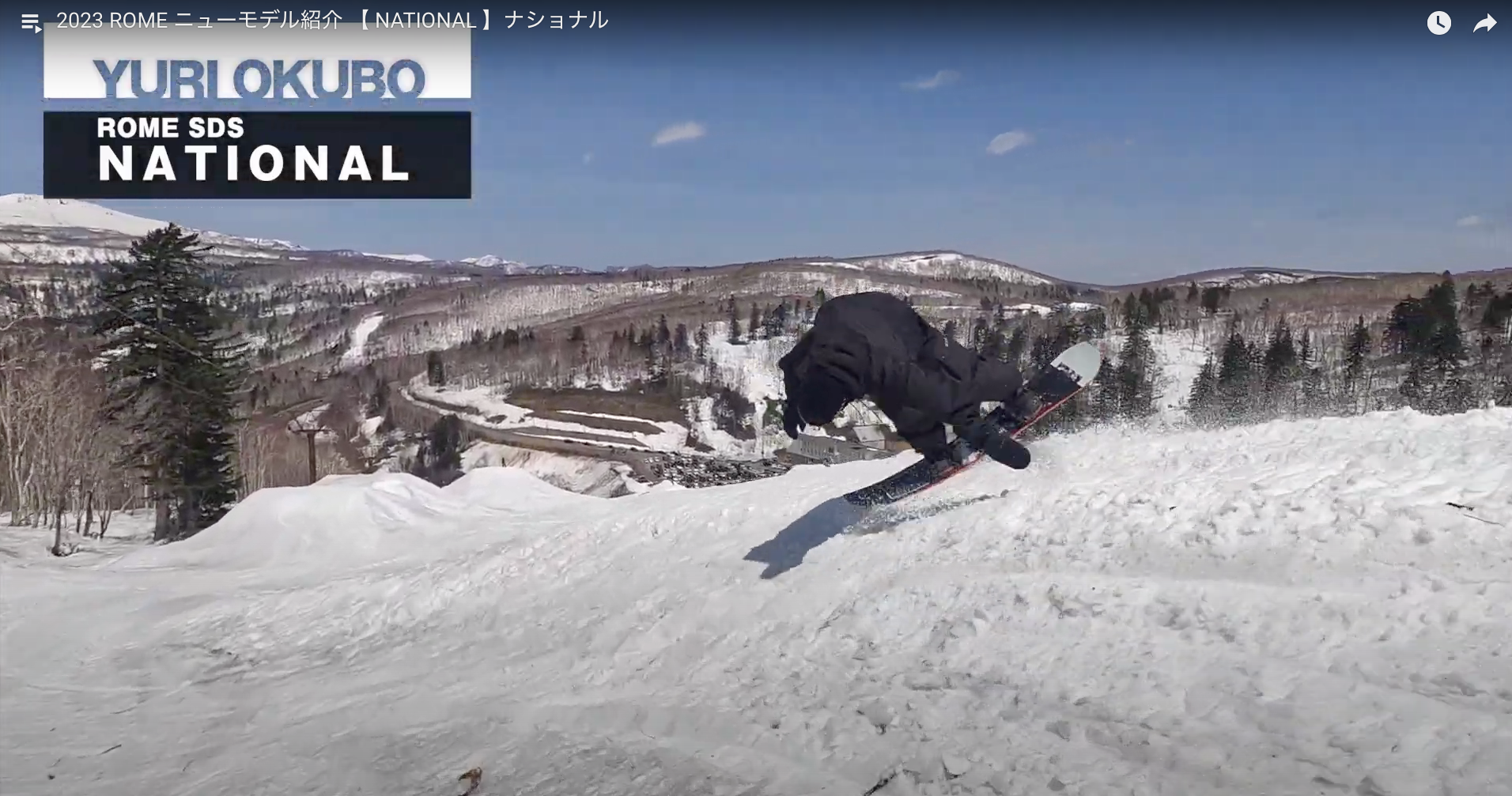 ---
<Attractiveness of 2022-2023 model told by ROME SDS rider>
Check out the riders you care about and the boards you care about!
Riding feeling commentary by Takafumi Konishi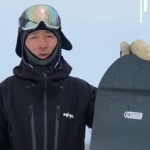 >RAVIE SELECT
>WARDEN
>STALE FISH
>KATANA (Binding)
Riding feeling commentary by Yuri Okubo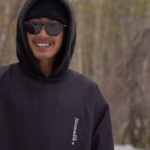 >NATIONAL
>Ravine
>RAVINE SELECT
>AGENT
Riding feeling commentary by Masato Chiba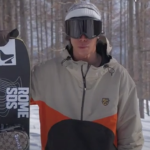 >GANG PLANK
> CHEAP TRICK / CHEAP TRICK AT
>KATANA (Binding)
Commentary on riding feeling by Yota Tsuji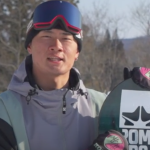 >STALE CREWZER
>KATANA (Binding)
Riding feeling commentary by Kenji Igarashi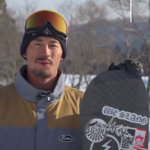 >ARTIFACT PRO
>KATANA (Binding)
Riding feeling commentary by Kaiji Obata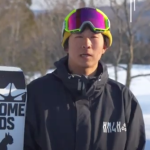 >AGENT 20th
Riding feeling commentary by Tetsuko Kawai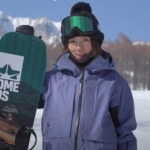 >WOMEN'S RAVINE
Riding feeling commentary by Momoka Fujikawa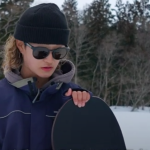 >HEIST
---
Click here for information on the latest ROME SDS lineup
ROME SDS BRAND PAGE