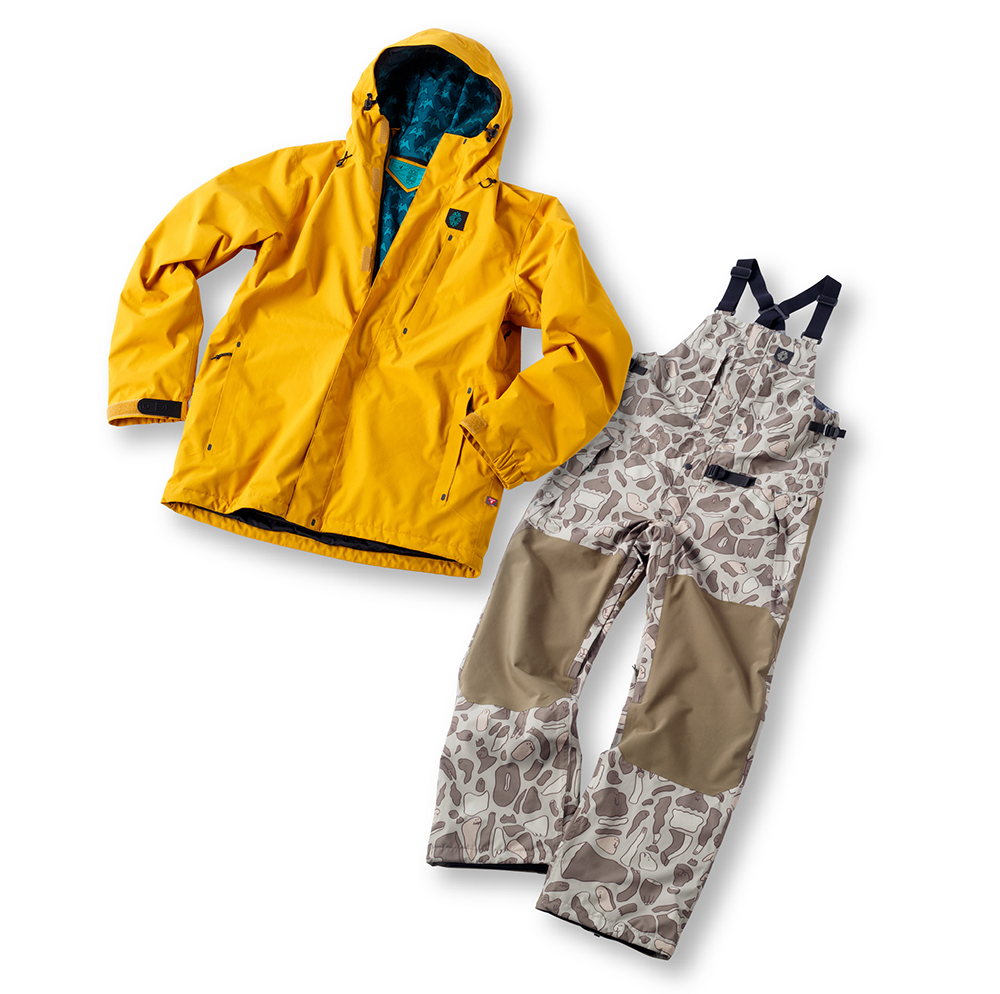 Airblaster
▲BEAST 2L JACKET
SIZE: S, M, L, XL
COLOR: GOLD, TEAL, BLACK, CRITTERFLAGE, MAGENTA
PRICE: ¥ 46,200
▲BEAST BIB
SIZE: S, M, L, XL
COLOR: CRITTERFLAGE, GRIZZLY, DARK OLIVE, VINTAGE BLACK
PRICE: ¥ 52,800
---
Starting based in Portland, Oregon, USA, AIRBLASTER continues to send out stylish and functional snowboard wear one after another while creating a unique team atmosphere full of its unusual ideas.Outerwear with unique coloring, stylish silhouette, and design has been favored by a wide range of fans, including men's, women's, and kids.
At the beginning, the lineup that adopted innovative ideas and designs drove the brand's momentum, but "NINJA SUITS", which has both style and functionality, also gained absolute popularity as an item that symbolizes the image of AIRBLASTER. Recently, it has been highly evaluated as a reliable wear brand with excellent functionality.Among the lineup, the BEAST series has items that introduce excellent functionality in a stylish silhouette for riders who challenge hard snowy mountains.
BEAST 2L JACKET is a tough jacket with 30k water proofing and 2 layers full seam taped.Its feature is a powerful storm proof function.Lightweight while packaged with insulation that functions as a mid layer.Sufficient protection in harsh conditions.The hood is also fully adjustable so that it fits tightly on your head, ensuring visibility under storm conditions.All external zippers such as pockets and ventilation are waterproof, and storm flaps shut out snow.A long type that firmly covers the silhouette up to the waist.The cuff closure is also very easy to use because it uses a functional one designed by making an original mold.
BEAST BIB is a tough bib pants with a relaxed fit and a 2-layer full seam taped finish.Adjustable shoulder strap with excellent fit on the shoulder.The waist nylon waist belt adjusts the fit, and both sides can be adjusted according to the body size.The zipper on the front of the center has 2 ways, making it easy to put on and take off and the toilet is smooth.
Furthermore, it is attractive that we are particular about the design inside the wear.Even when a simple single-color fabric is usually placed, a unique print material is used, and the AIR BLASTER-likeness of even the smallest details is utilized.The BEAST series has a solid function that competes with tough outdoor wear, but the design is fully equipped with ideas that make snowboarding more enjoyable.If you want to enjoy riding tougher than ever, please check it out.
---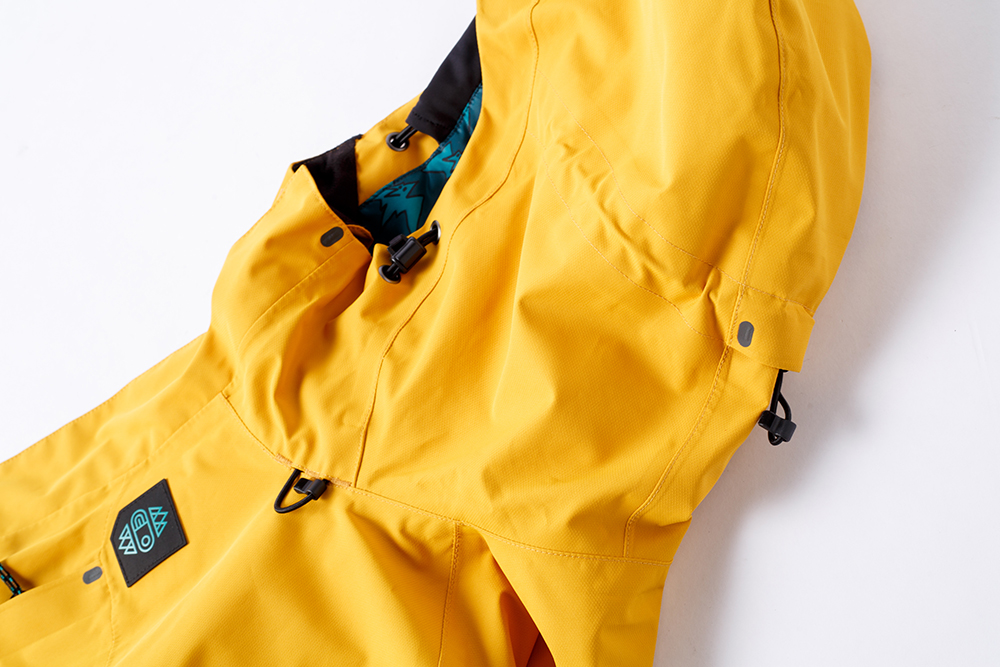 Adjust the size according to the shape of your head, and use the drawcord to prevent snow.Reassuring function to keep up with tough conditions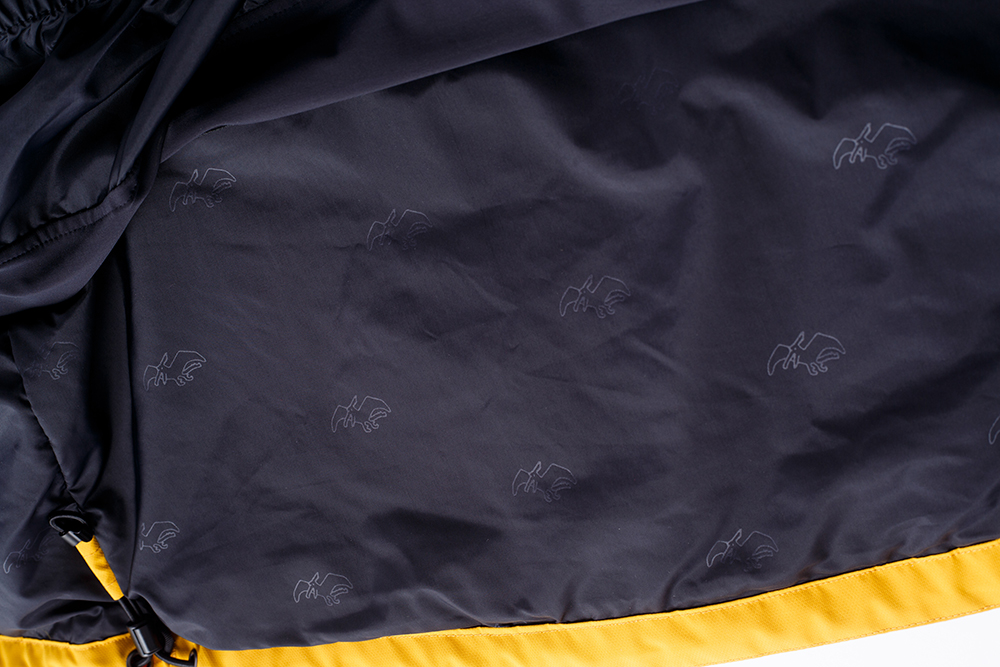 At first glance, it seems to be a black lining, but AIRBLASTER-like discerning print fabric is also used in such places.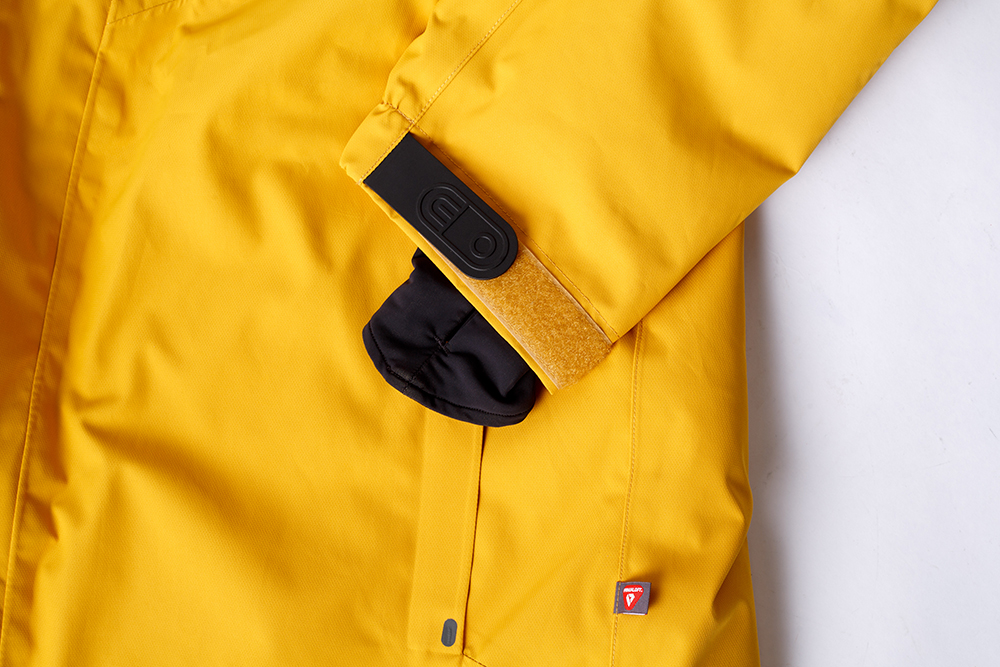 The pocket is equipped with a laser-cut flap.Wrist cuff closure also has original easy-to-use parts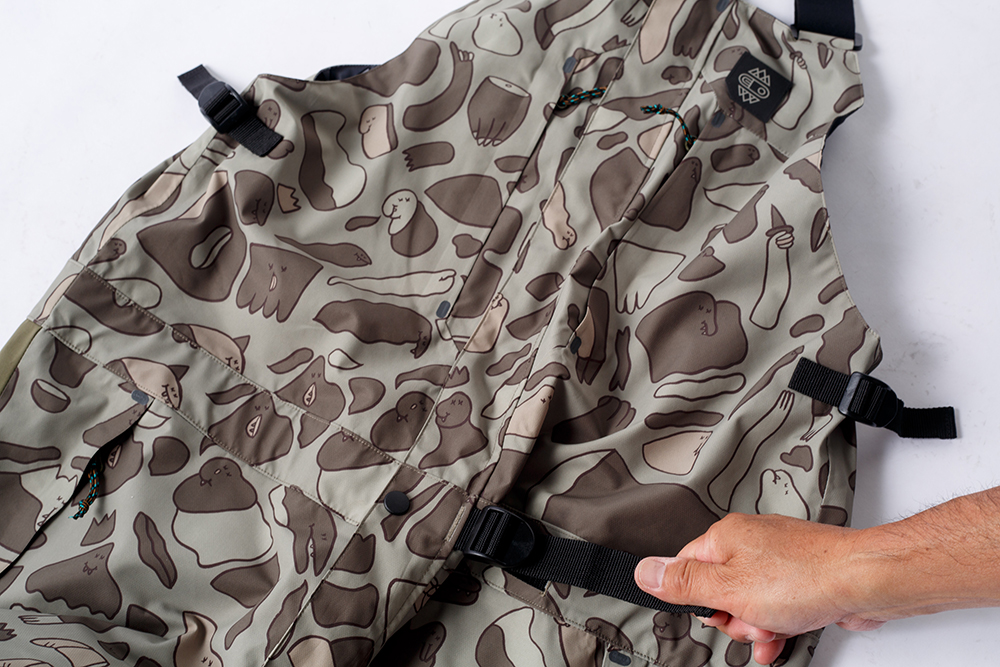 Adjust the fit on both sides of the waist and body.Although it is a relaxed fit, there is no useless feeling of dullness.Such excellent usability is unique to the AIR BLASTER brand, which strongly reflects the opinions of riders.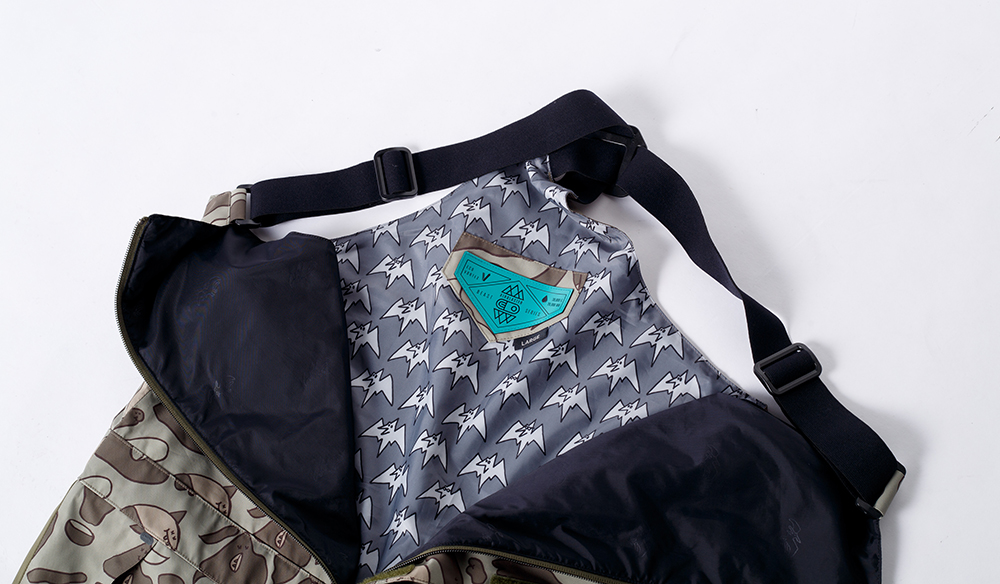 Uses taffeta material printed on the inside of BIB.It feels good on the skin, is light and has excellent water repellency, and is tough and functional.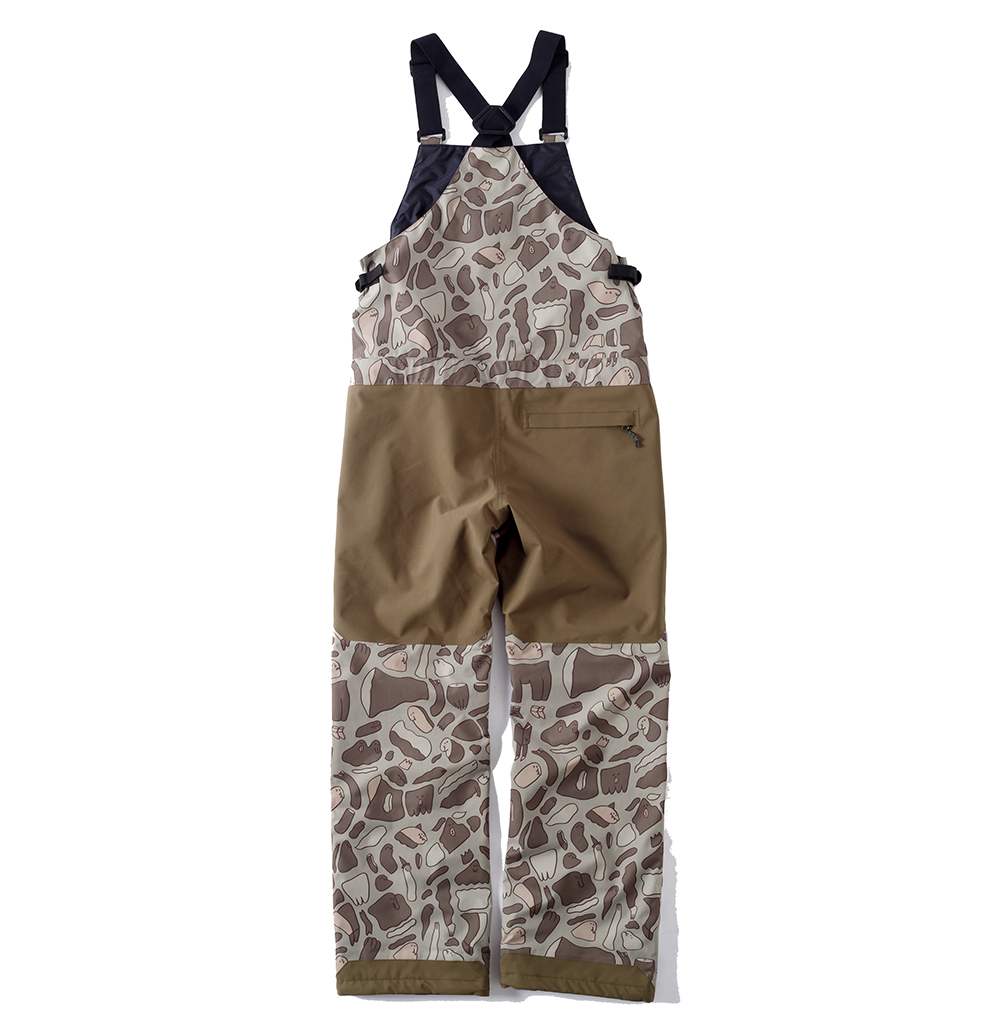 The back also adopts a stylish panel arrangement like AIR BLASTER.The appeal of BIB pants is that it is difficult for snow to enter even when the jacket is not jacketed in spring.
---
Click here for information on the latest AIRBLASTER lineup