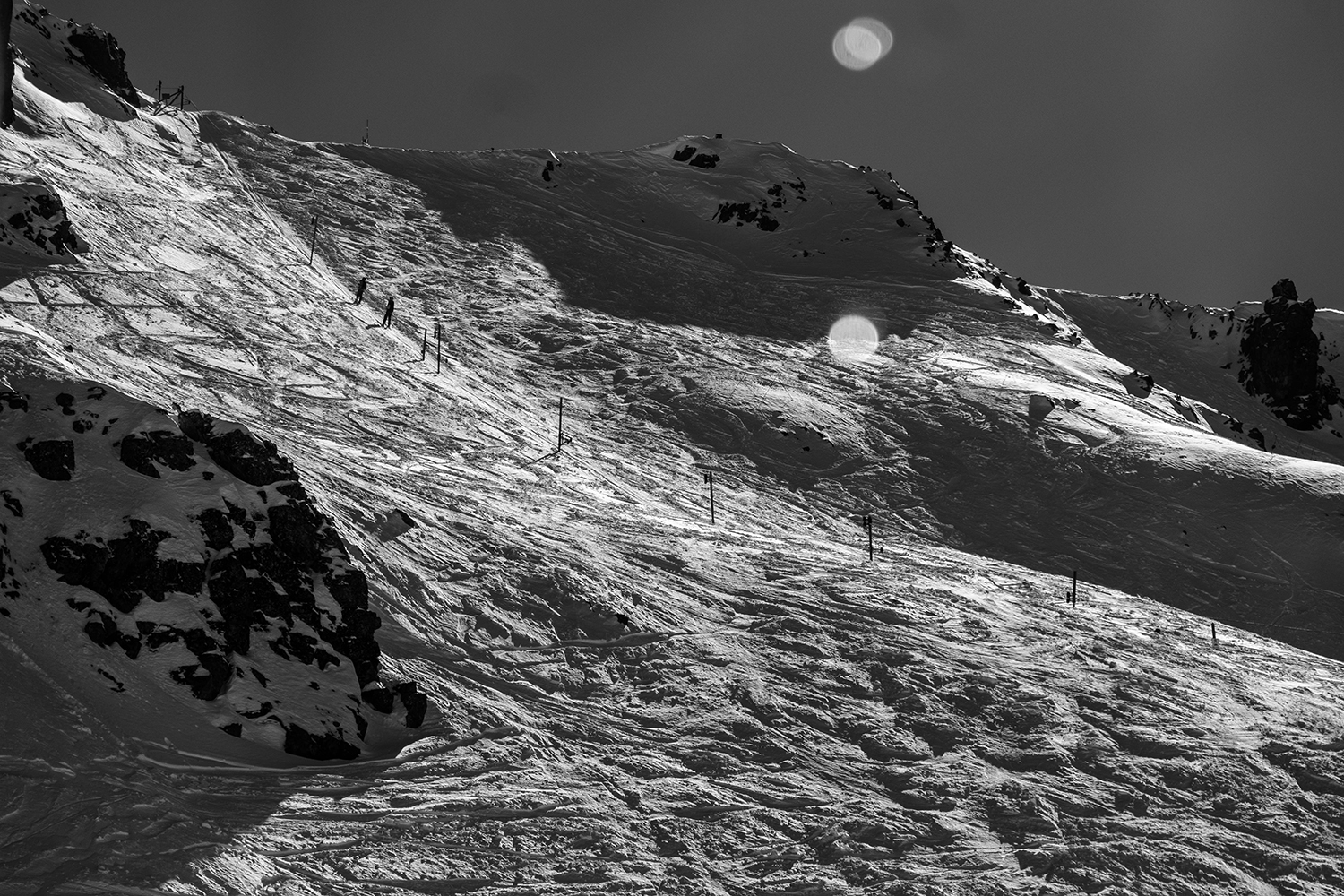 Mountains and snow that are 100% impossible in Japan, and the existence of snow culture that people have built up.It's a place that we snow travelers, who love traveling, want to see and feel at least once.At the root of my snowboarding style is learning to slide in different places.The club fields in New Zealand have left nature untouched and the communities inherited there, which have revived my New Zealand fever.By writing a record of the trip here, I hope to convey its charm and support someone's departure.
text: Kazushige Fujita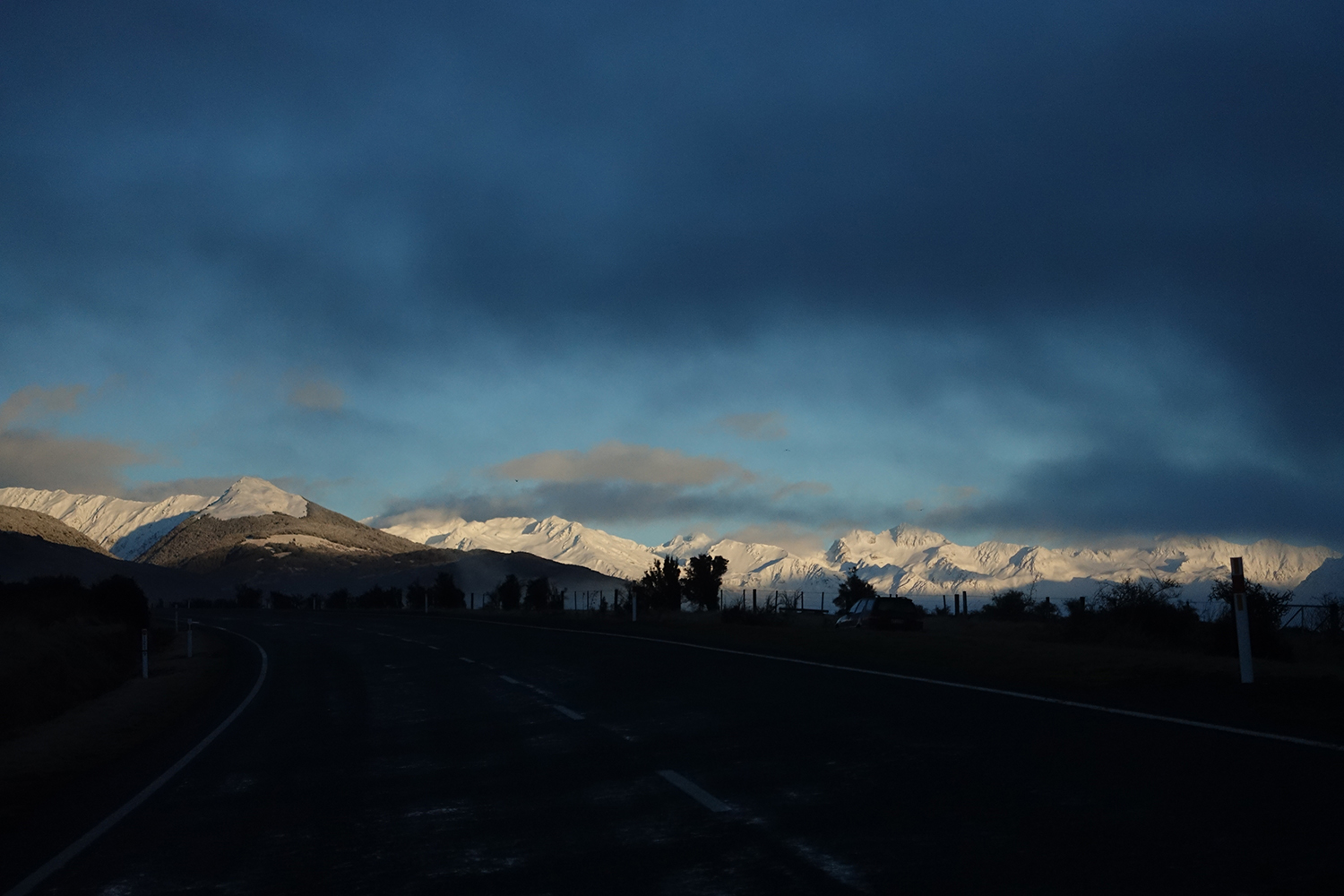 I fell in love with New Zealand again
This is the second time I've been into New Zealand. The first time I wasn't addicted to it, it was a practice or a tournament, and I was enthusiastic about the park in the towns of Wanaka and Queenstown on the west side of the South Island of New Zealand, and I was also throwing myself into a contest.There were great parks and lots of temptations in the place where many snowboarders of the same generation and thoughts gathered from all over the world.I slipped and played in the park with my friends, and it was an unforgettable day.
Over time, my hobbies and tastes have changed, and now the place where I got hooked for the second time is about 2km northwest of Christchurch, which is located in the center of the South Island.These are the club fields located around Craigie Barn Forest Park.In exchange for being almost unrelated to Japanese people, chara guys, and girls, nice guys who have loved snowy mountains for many years and beautiful natural mountains, hiking and a cup of mountains that are indispensable for skiing, as they are There was an environment here where you could enjoy the snowy mountains.The field, run by club members, is entirely for advanced players, and the non-compacted snowy mountains with rope toes greet us, not lifts.I fell in love again with the field that completely grabbed my heart on my trip last year.
Picking and running a rental car in Christchurch, about an hour.The house I rented at Airbee and Bee was The New Zealand, away from the house that had three horses, two dogs, a large number of chickens, and a racehorse.New Zealand has a large meadow on the east side, a wonderful location illuminated by the rising sun from the horizon, and a starry sky that appears at night.The first thing to do before you get out of the futon at 1am is to check out New Zealand's slope information site called "Snowhq".Almost all the slopes update the information around 3 o'clock, and it is a convenient site where you can know all the information you want to know, such as snowfall, weather, road conditions and live cameras.I don't really care about road information in Japan, but checking road information is a must because it is not easy to access New Zealand's snowfields.There are no studless tires and the roads are unpaved.It even runs a few kilometers to a dozen kilometers off-road on cliffs without guardrails.This is the same whether it's a normal slope or a club field, and the chain on a snowy day is a must.Equipped with a heavy chain of iron chains that is rarely seen in Japan while becoming muddy with mud, we will climb the last road to the slope.
The mountains and scenery of Craigieburn Forest Park are similar to northern Canada and Alaska during my trip, but the atmosphere of the mountains is probably Tokachidake in Hokkaido or Tateyama in Toyama.However, it may be a unique New Zealand landscape that you can see the wide green meadows and white mountains even in the middle of winter.In the Canterbury region, located to the south of the center of the South Island, there is almost no snow in the city, and snow accumulates only from the middle to the top of the mountain range north of the wide plain.To give an example of winter daytime temperatures, Christchurch is at an altitude of several tens of meters at 15 degrees Celsius, and Darfield where I lived is around 12 degrees Celsius, so even in winter you can spend the daytime city with a T-shirt. ..On the slopes with an altitude of 1 to 2 m, where the car was driven for 1500 to 1800 hours from there, the temperature difference was -3 ° C, which is large depending on the altitude.By the way, the total population of New Zealand is 487 million, and the area is 268,021 km², which is about three-quarters of Japan's size.Christchurch, the largest city on the South Island and the third largest in the country, has a population of about 4.Auckland, New Zealand's largest city on the North Island, has about 3 million people.With a population of about 3 million, it can be said that it is a far more peaceful place than Hokkaido, which has a peaceful image.Inflate your imagination with sheep, cows, grasslands.Once you leave the city, you can see the straight road for several tens of kilometers, and you can only see the ranch.And again, I arrive at a small town.It's a world view like Dragon Quest.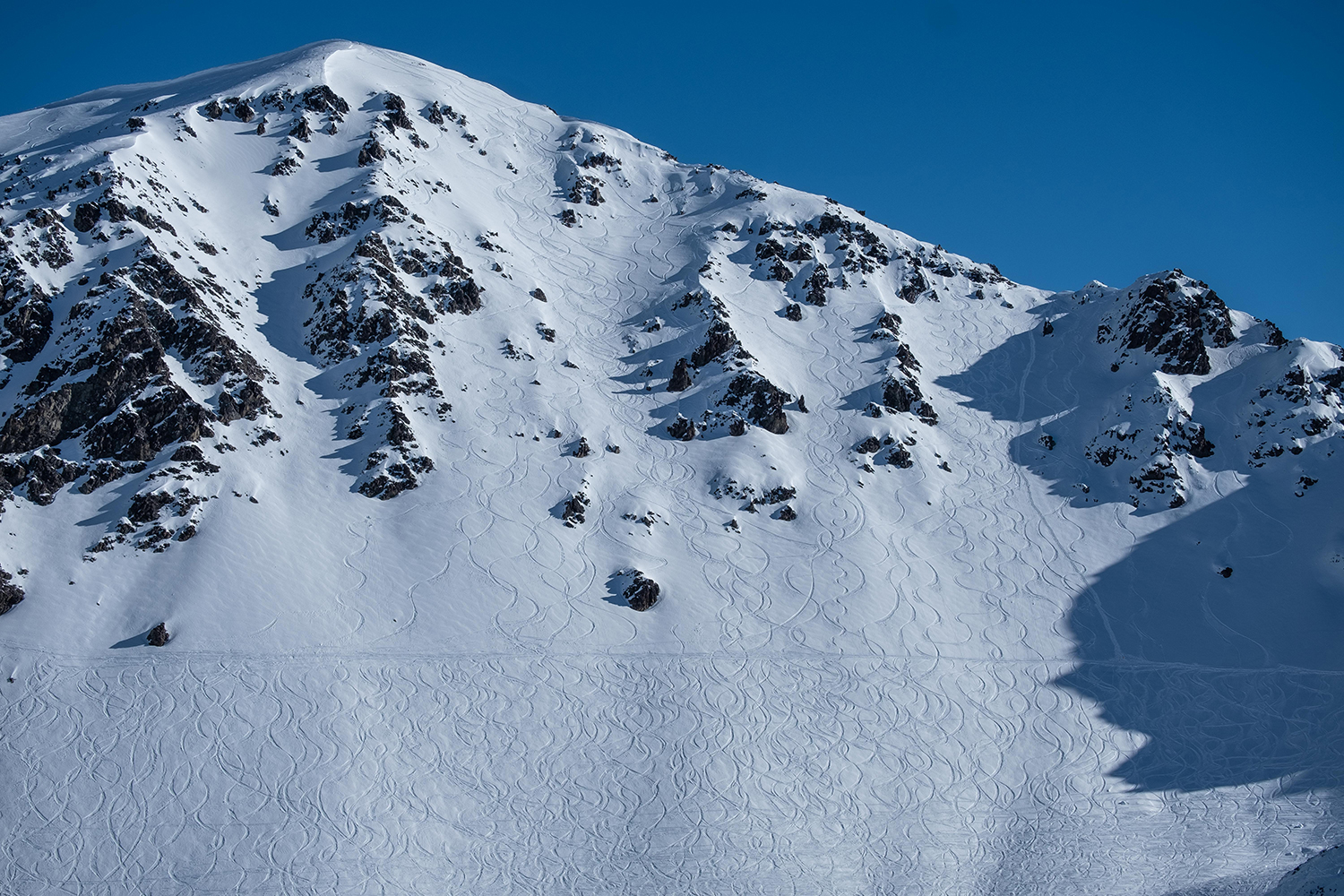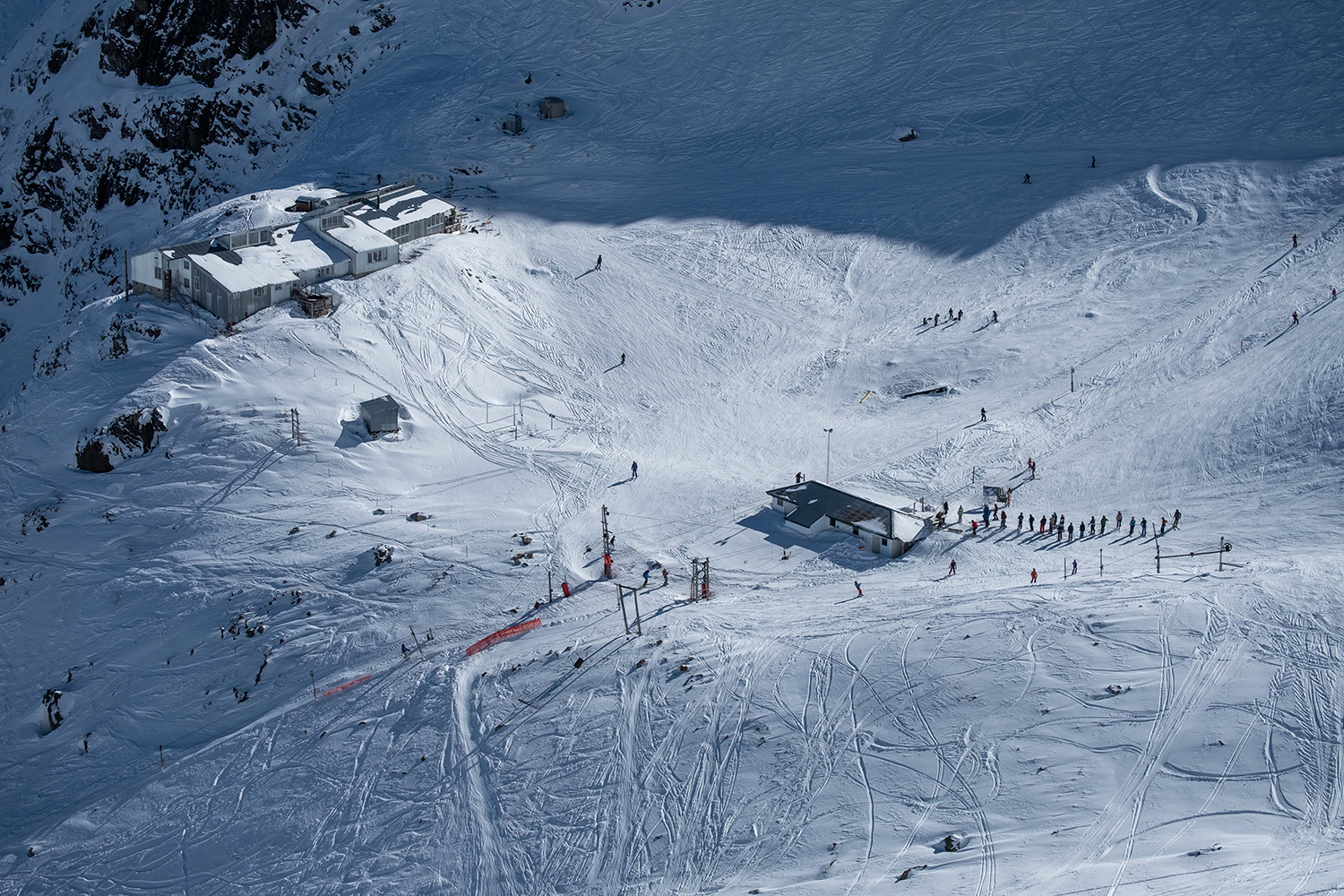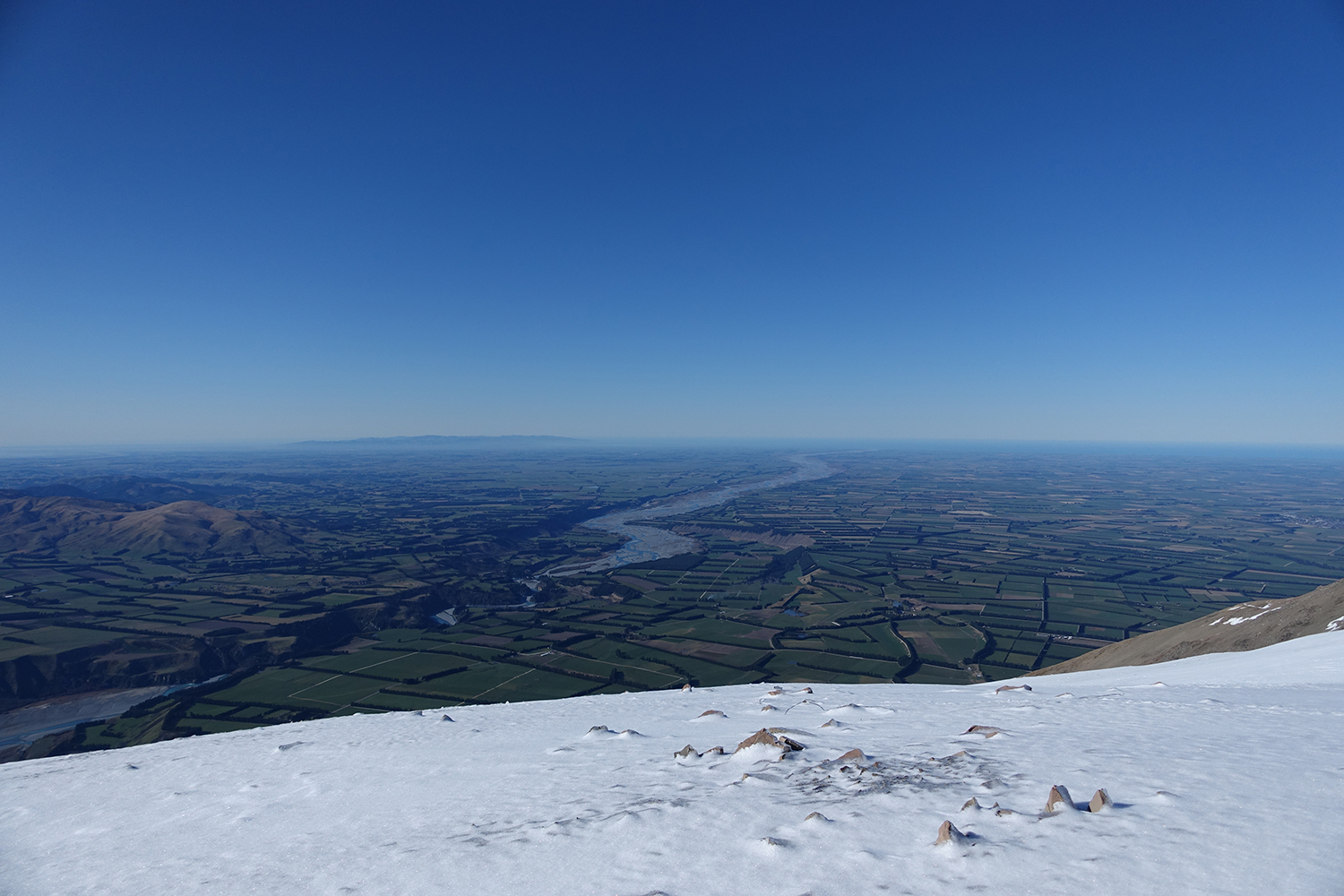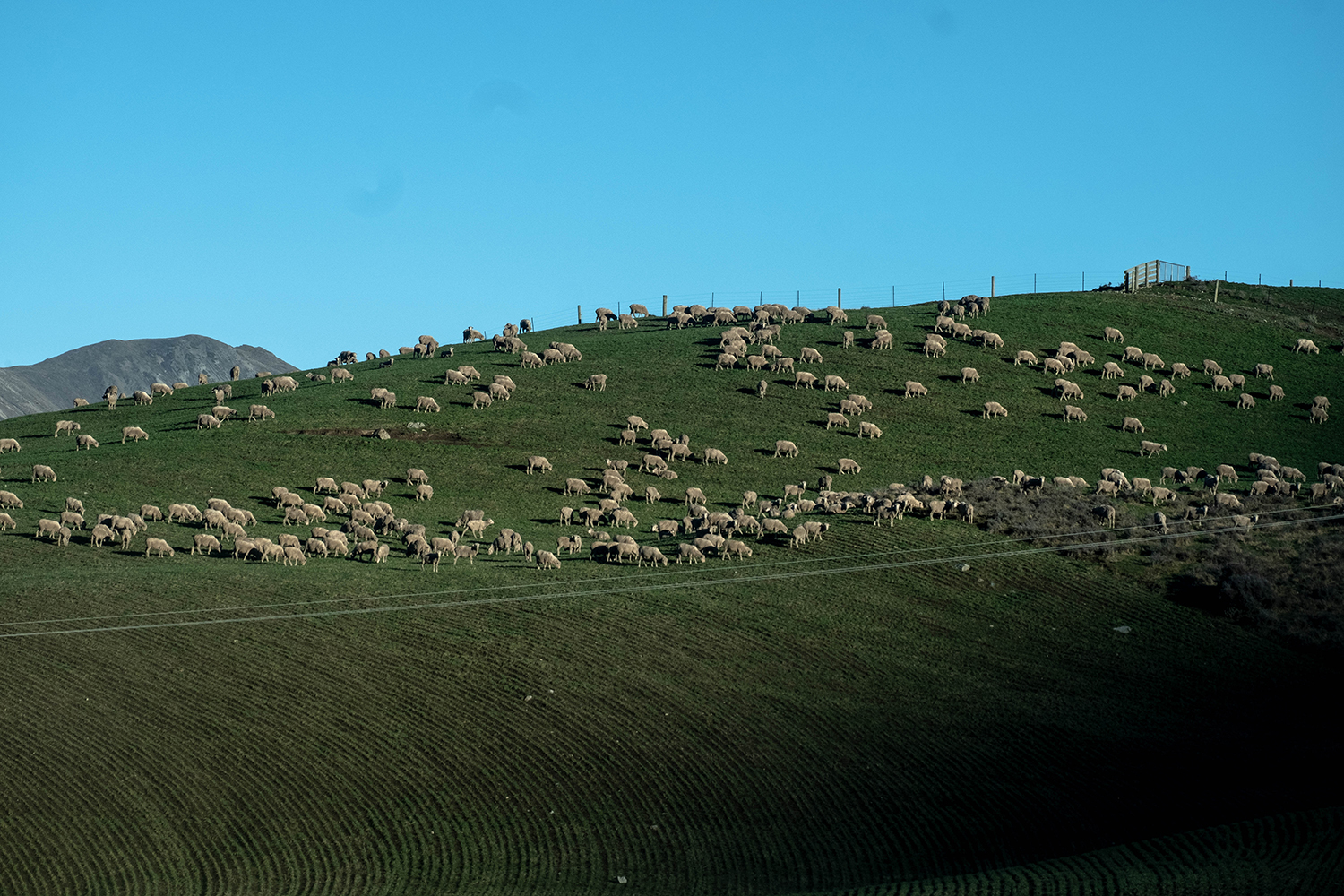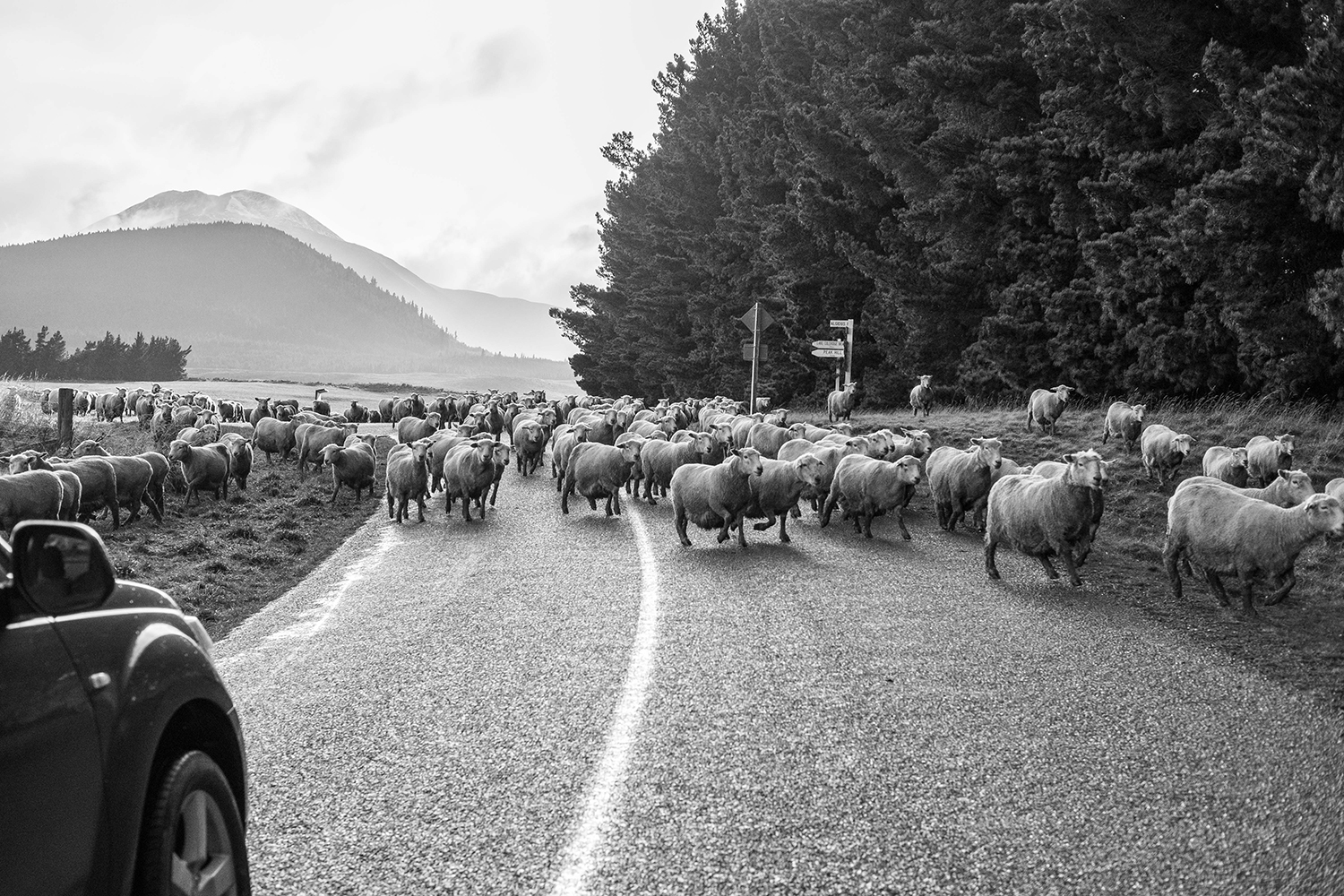 People who love the club field and its place
There are two types of snowfields in New Zealand. One is the "commercial field", which is a field for profit that is often found in Japan, and the other is the "club field", which is run by club members' annual membership fees, volunteers, and donations.It is certain that there is a field located between the two, but I heard that the place was originally a club field.Except for a few resident staff, most of the equipment in the field, run by club member volunteers, is the minimum equipment to enjoy the field left untouched by nature.There is one hat (rest house), there is no snow truck, there is basically no lift staff (sometimes volunteers or people who are kind), lunch is reserved in the morning and served at noon However, it is natural that the time will change every day due to the circumstances of the field side.Except for the main chef who cooks lunch, the members who are staying at that time often work as volunteers, and in addition to such contributions, cleaning time and various help when there are many people on weekends, etc. Many people have somehow contributed to the maintenance of the field.Would the image expand if you give an example of how the club annual membership fee works?For Mount Olympus, the annual membership fee is $ 2 + $ 1 if you can't attend a work party (volunteer) for 200-1 days. +5 dollars for 1 day participation, 400 dollars for 1-200 days.If you can participate in the work party for 2 days in summer + 4 days or more in winter, you can get a season pass.The fact that there is a mechanism for club members to contribute throughout the year is the power to maintain this field.Also, the price of a one-day ticket is $ 0 for members but $ 2 for non-members, and the price of staying in a hat is more than doubled.If you think about it, it may be "easier and more profitable" to just buy a season ticket or a one-day ticket and skate, but the reason why this field is kept healthy is "this place" of club members. There may be a passionate feeling of "I want to keep", a sense of belonging, and a "sense of responsibility" that has been passed down from generation to generation.And there is no idea of ​​"service to customers" in this club field.Perhaps it's because it's a "place we're making together" that makes us feel at home as if we were visiting a friend's house.
The club field has a big feature in the management method, but the actual slipping place and the approach method to the slope are also very different.The most different points are the fields left in the natural mountains (most of the slopes are leveled), and the rope toes and nut crackers that are unfamiliar to Japan.If you're the first person to go alone, it's difficult to even reach the hat on the hillside if you can't meet someone who can teach you how to do it locally.The key to capturing such a special lift is to go with an experienced person or meet a kind person locally.There are rare days when there are people who can tell you, but you should think that it is a lucky case.Last year, I secretly studied on Youtube before going, but I was surprised at the speed of the rope toe running in front of me.I got used to it if I did it several times because there was a person who taught me, but the rope is spinning at the speed of a fast chairlift in Japan, and when I get on it, the pulleys that come one after another Pass 15 cm from your hand.At first, I couldn't stop wondering if I could pinch my fingers or clothing.And the hands that hold down the nut crackers are quite tiring.Especially for petite women and children with weak grip strength.Rope toe and nut crackers rather than slipping at the beginning.Most people are sick by the time they slip.It seems that some fields have all been replaced by T-bars in the past accidents, but of course there are still many places where children and grandfathers have been using nut crackers for more than 50 years.It is said that new establishments are not allowed in New Zealand, which is unlikely to be found in Japan. I've even heard people say, "Maybe five years from now, we won't be able to do business as it is."But I think it's okay somehow.The club field has been operated in this state both now and in the past, and there are still many smiles here.The value of the community created by snowy mountains, people and fields has not changed since ancient times.And the history of those who grew up in this place and loved it speaks to the need for this place.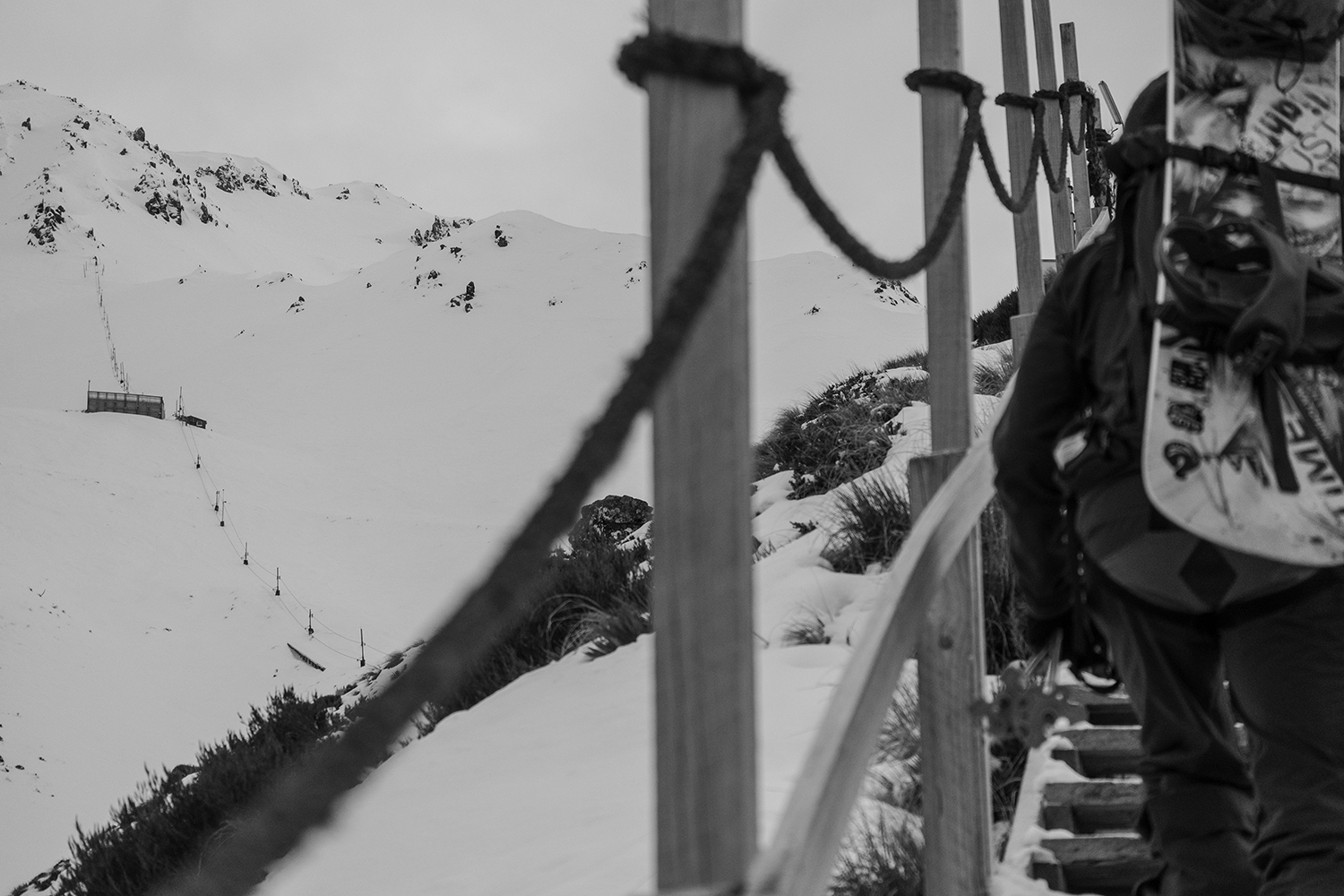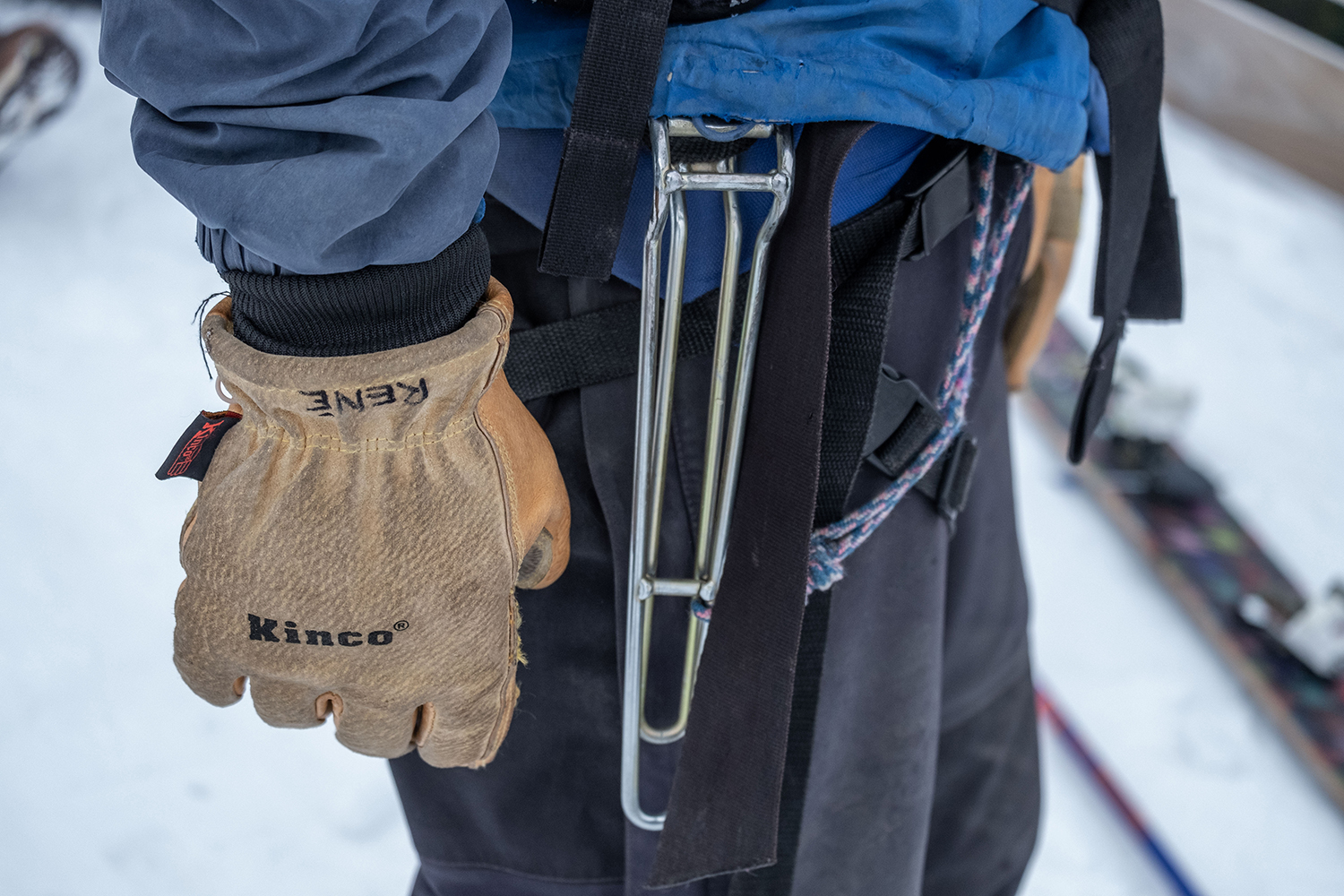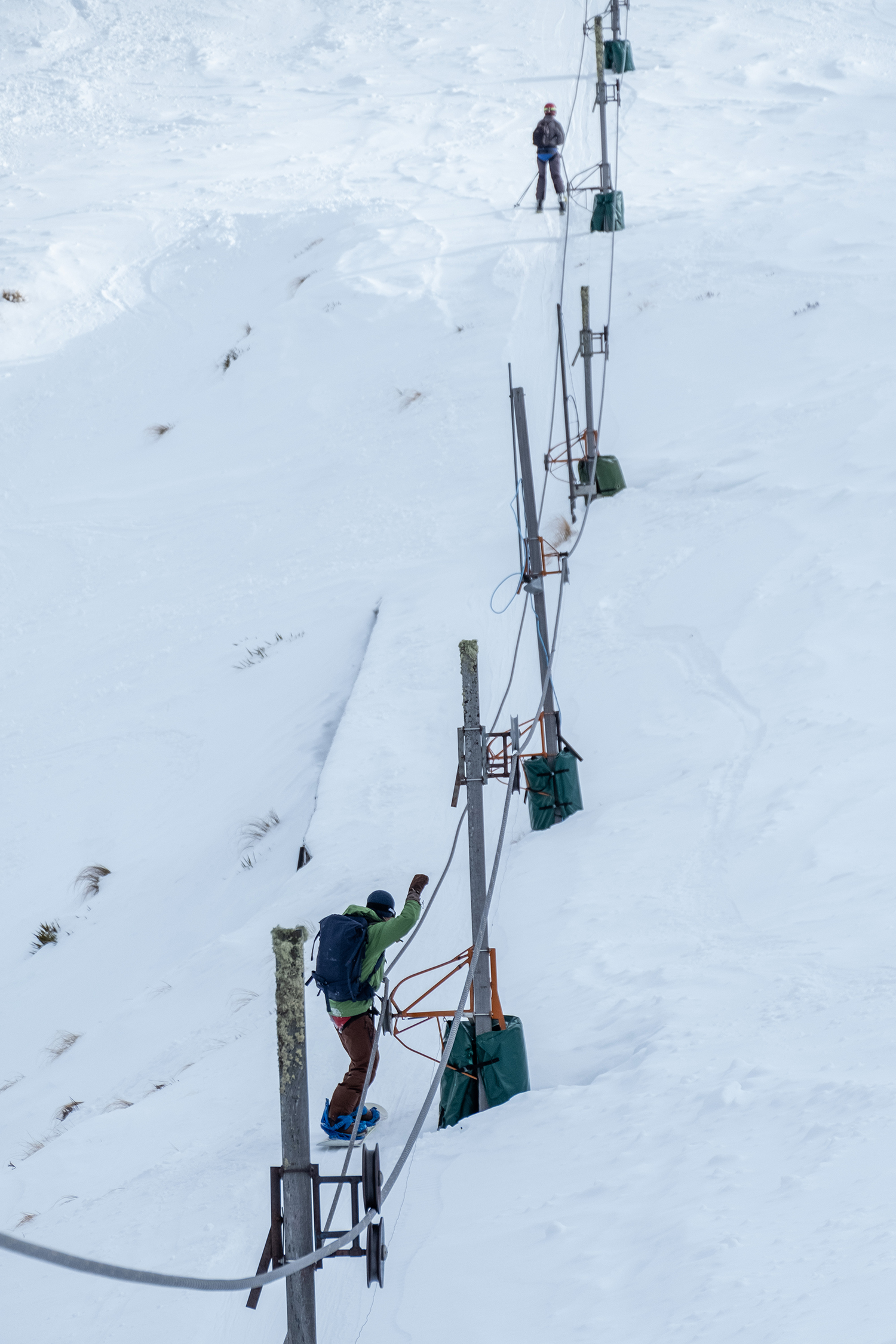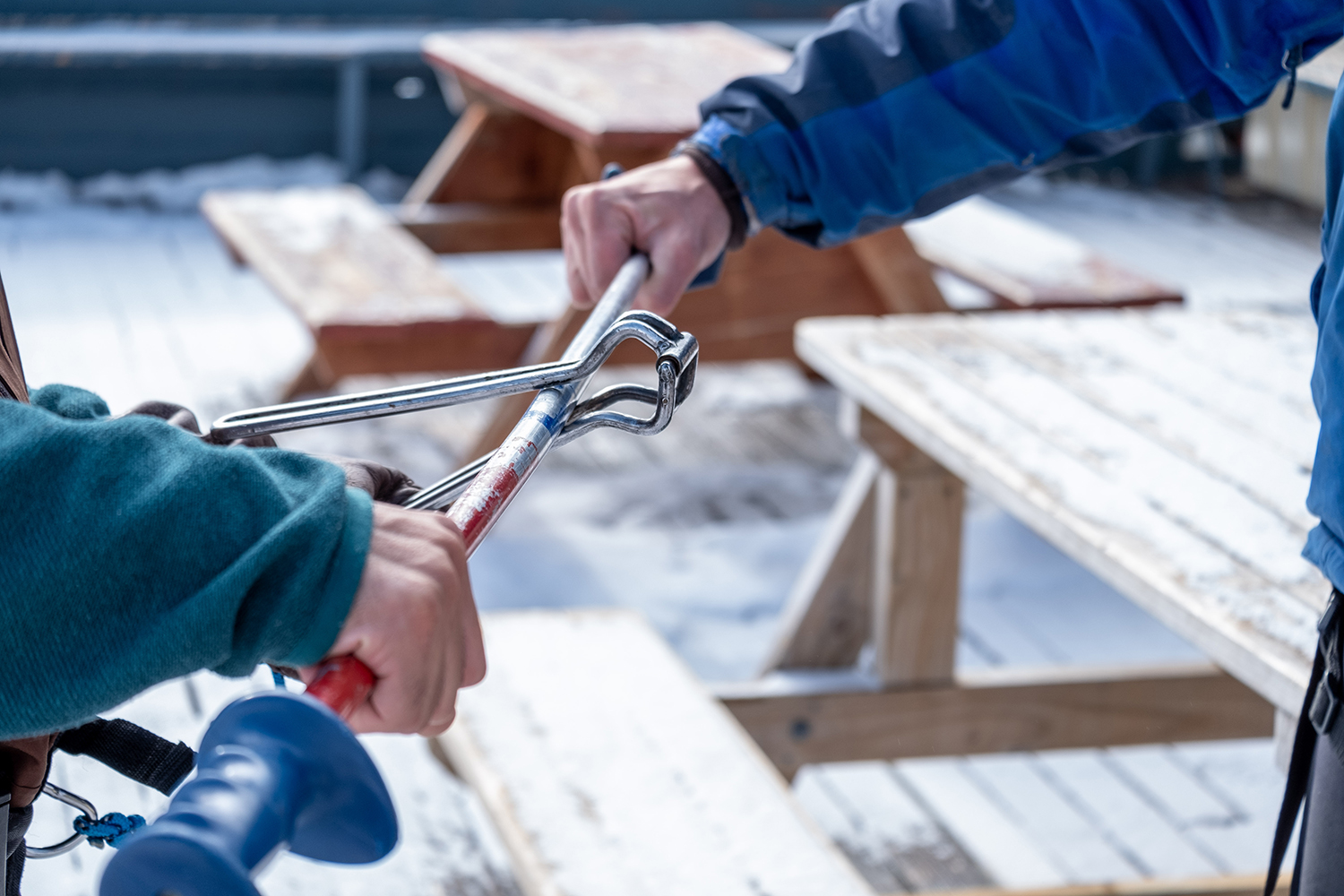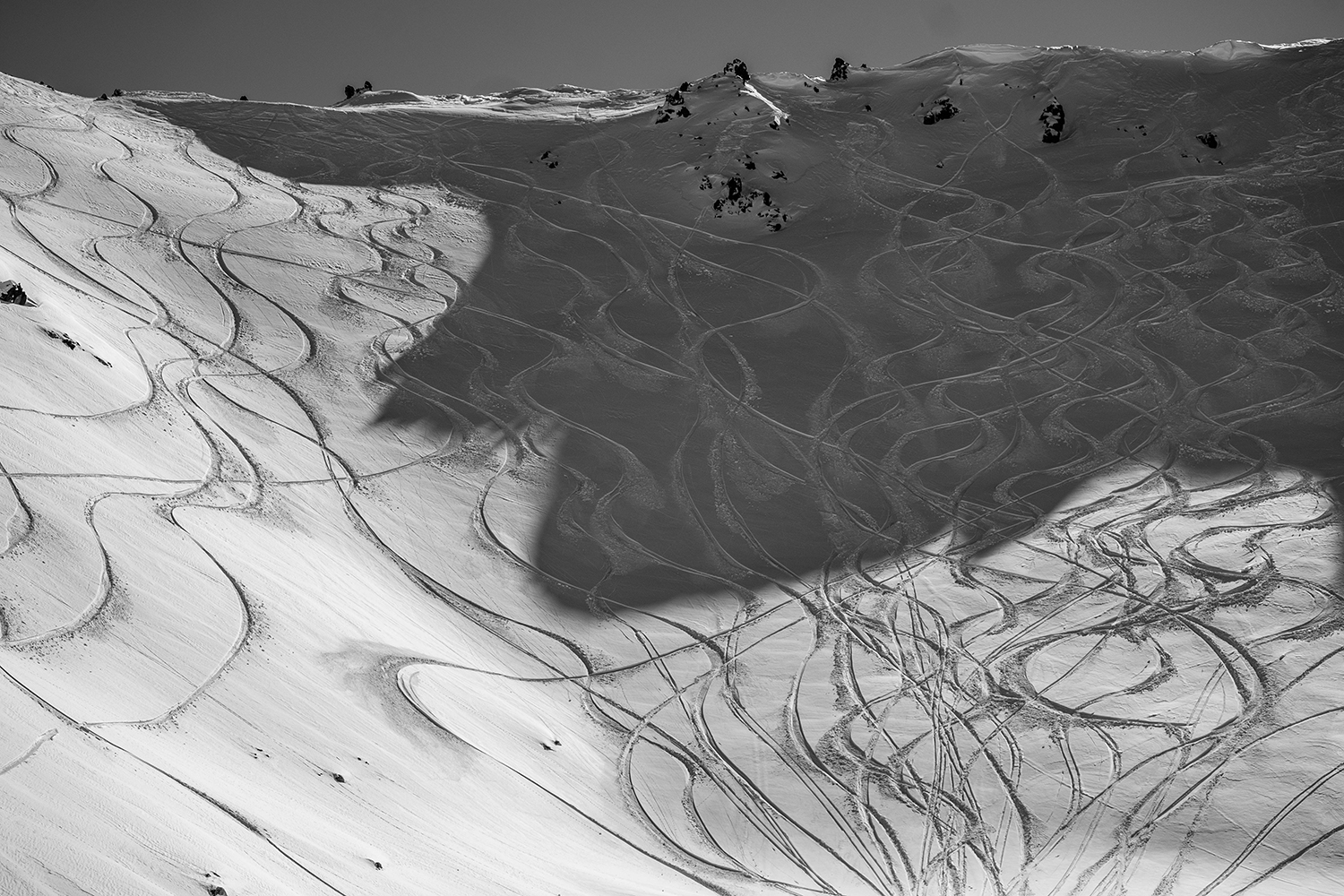 Experience gained in exchange for a tattered sole
This year, when there was little snowfall, there were many places where I couldn't slip, and I sometimes trampled a lot of rocks, but the club field still had a lot of charm. One decent snowfall during a one-month stay. About 1 to 1 cm.However, the snow in the mountains without trees moved when the wind blew, and there was always a fresh truck somewhere in the mountains. "If this wind blows, snow will collect here. It would be good there today. I definitely don't want to go because it's hard everywhere today."We walked a lot in search of a soft place.Every day I chose various places on the seven mountains that I could access from the rented house and went around every corner of the field.Know the snow and enjoy it.Playing in the field as it is is not easy, but it is also the fun of snowboarding.Enjoy the predictions and enjoy all the snow.That's what it means to play nature.The more time you walk, the less you will inevitably slip, but I think you've gained a lot.Transfer to the rope toe that hangs near the ridge of the mountain, and repeat traverse and hike up.The hike-up, which is indispensable for skiing in the club field, is a total of 20 to 30 hours a day.There is even a field that walks for an hour to the first rope toe.Because it takes time to seek snow, it bites one slip.Soft snow, hard snow, and rocks.Look closely at the snow, judge the condition immediately, and sink the board into the snow.It naturally becomes sensitive to the feeling of snow transmitted from the sole.In addition, the rope toe is pulled by the rope with bindings on both feet and climbs while slipping, so the climb is also slipping.Remove the binding only when you hike up or rest in a hat.There is a snowboarding environment that you can never taste in Japan, and experiencing it is also the meaning of coming here.
A friend from New Zealand also said he didn't really know the snow here.In the past, it seems that it fell 10m in October, and it seems to be capricious that it suddenly comes and goes.In fact, we too were very annoyed by the weather forecast. Even if a 3 cm snowfall forecast comes out, the actual snowfall is 20 cm.How many times did that happen?Still, in New Zealand, a slogan saying "Fresh Snow!" Is printed on the lift ticket, and SnowHQ says "Today is a very soft condition! Have a great weekend!".That's New Zealand Snow Culture.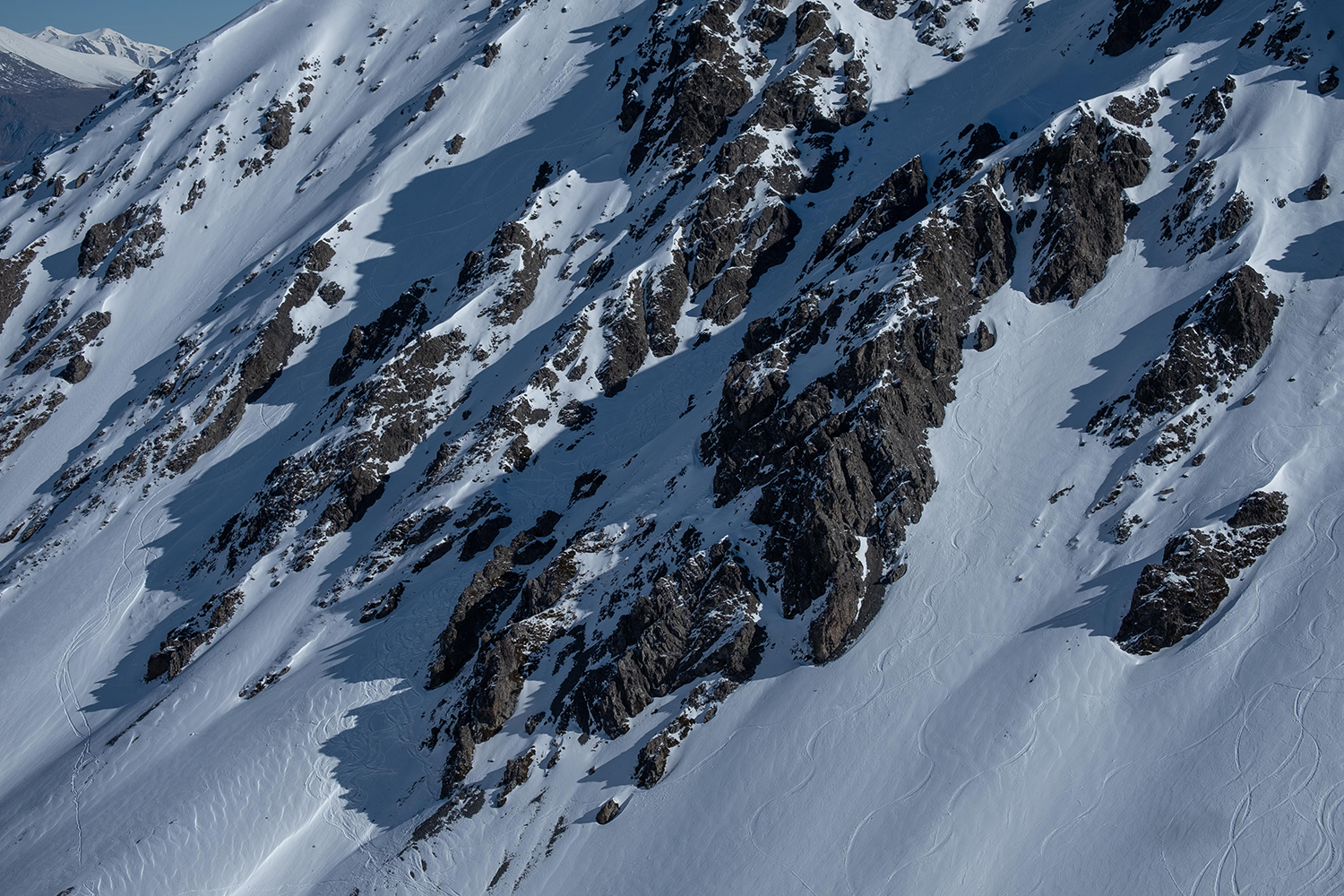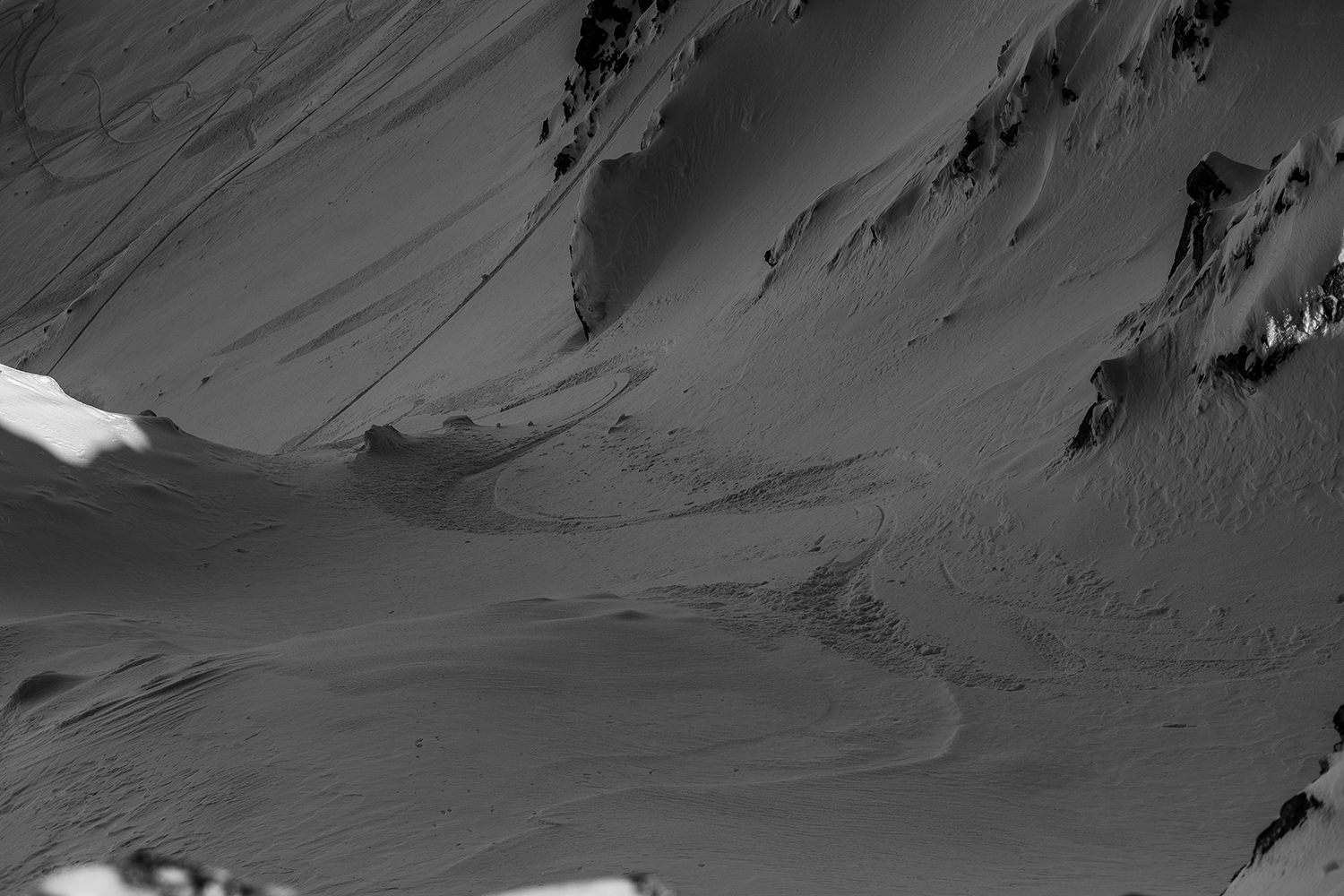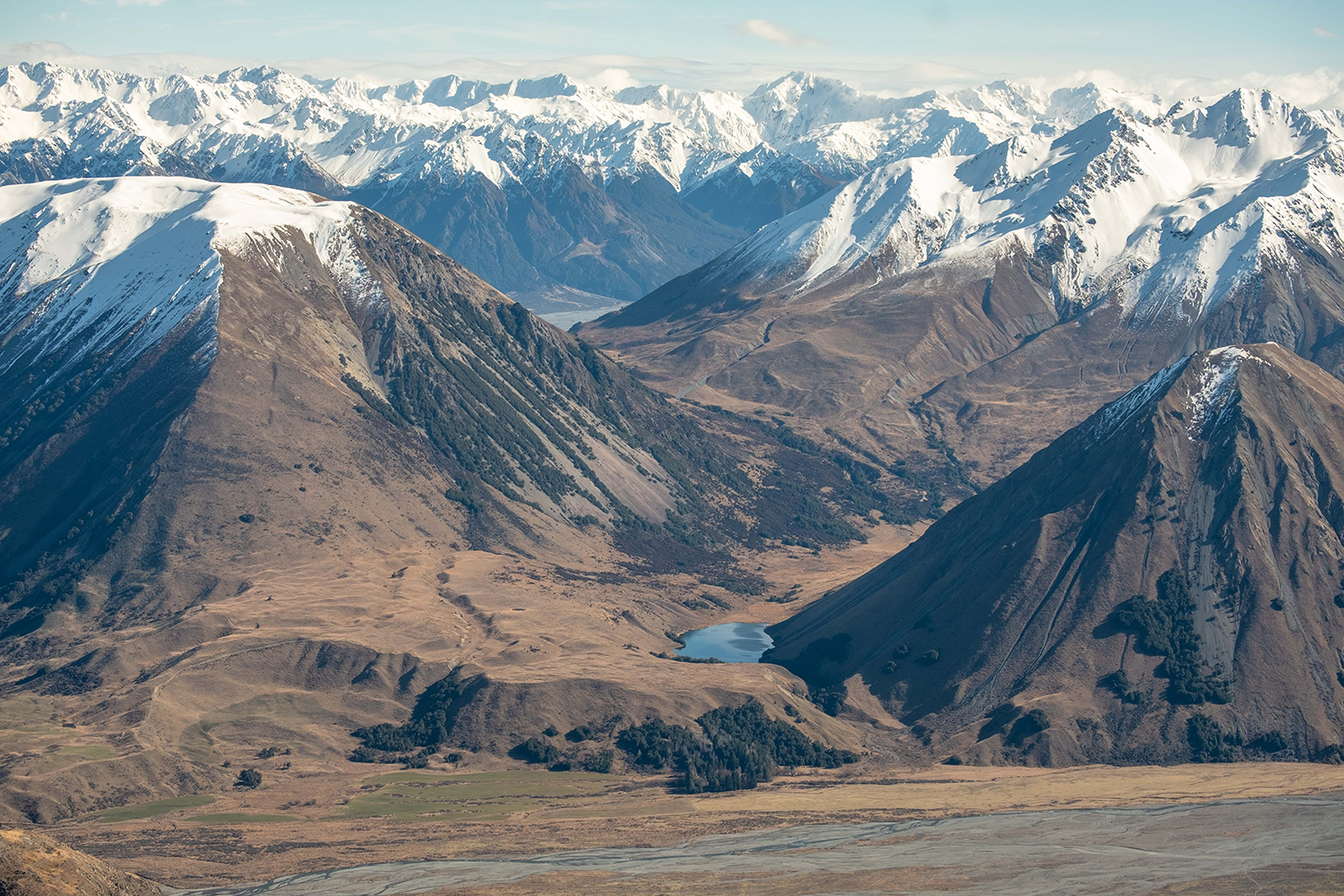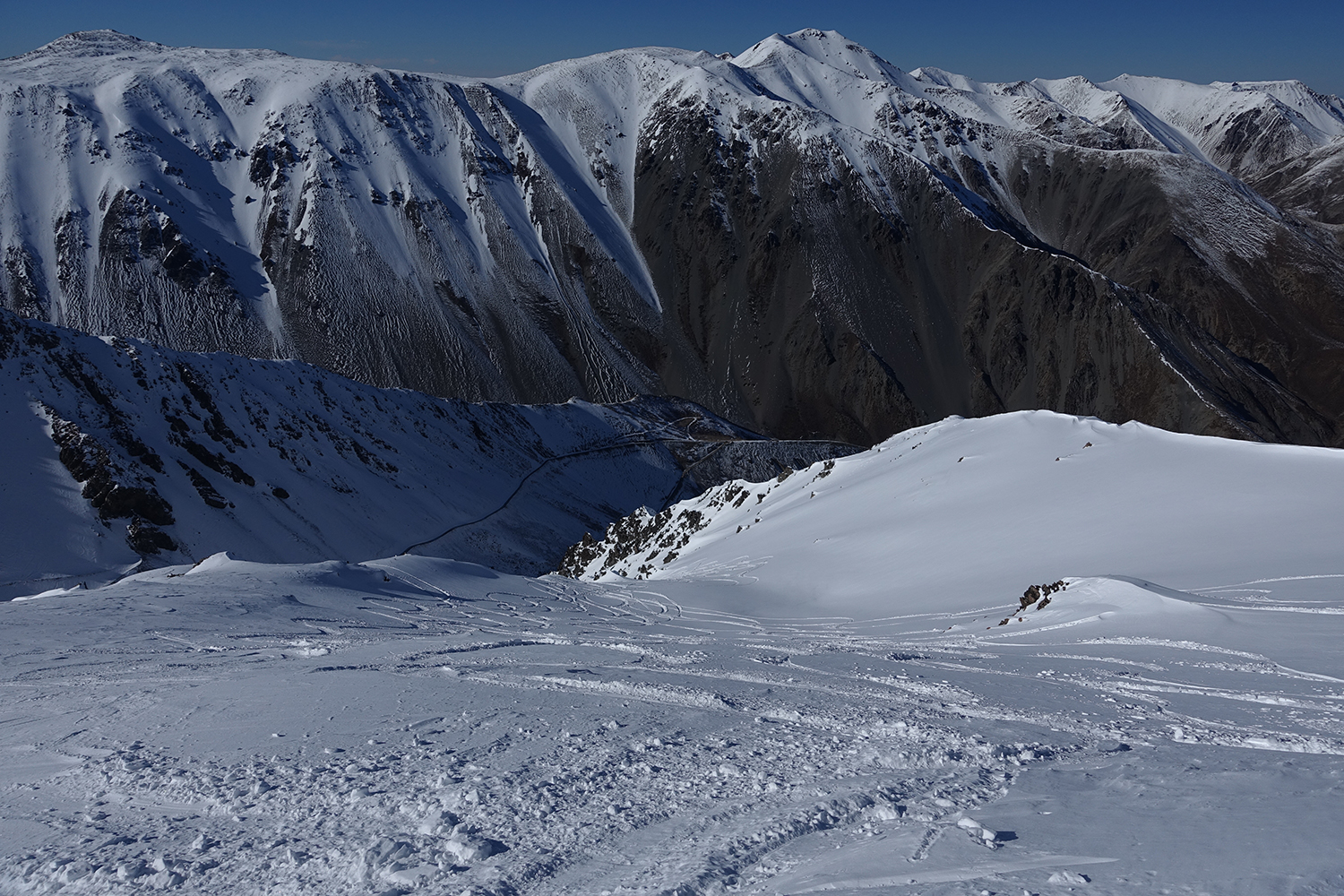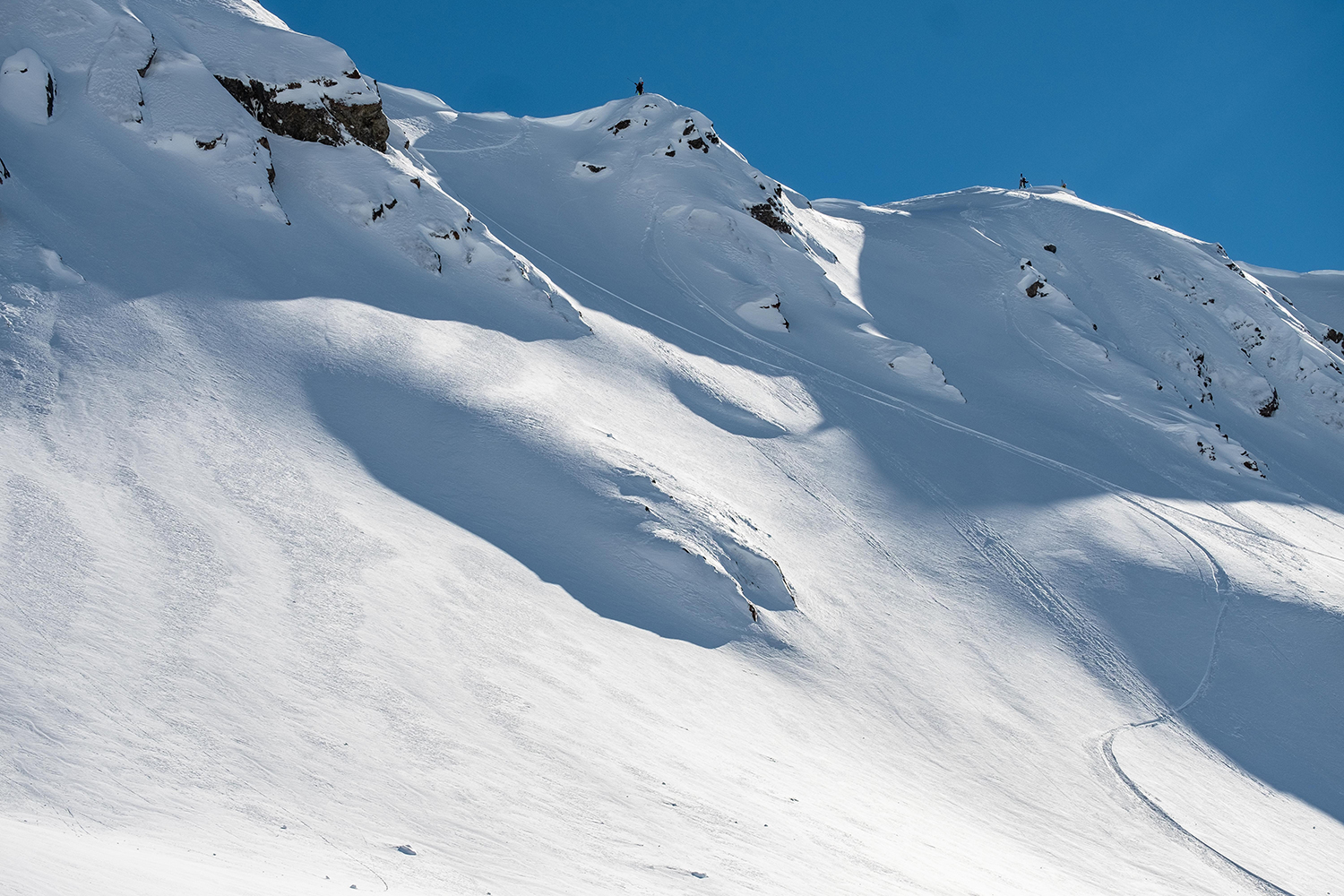 First-time visitors
On this trip, I skated with professional riders and guests who had never visited the club field.Besides the desire to see where I like, I believe that snowboarding here will definitely have a positive impact on them.And on this trip, they all said, "Wow," "Wild," "Gentle," "Seriously?", "Tired," and "I'm glad I came."This is the place where their voices will be delivered next time.A field located between the slopes and the backcountry, the community there.Snowboarding is not just a slippery "yes!", It's a tool that connects more worlds, and I think it enriches your life.
Enjoying the charm of each place makes snowboarding even more attractive.That's why I continue to love snowboarding.Travel with a snowboard in search of a new world.It may be foreign or domestic, but it is the same whether it is a day trip or months.Imagine yourself doing that kind of snowboarding.I'm sure it will be an unforgettable winter.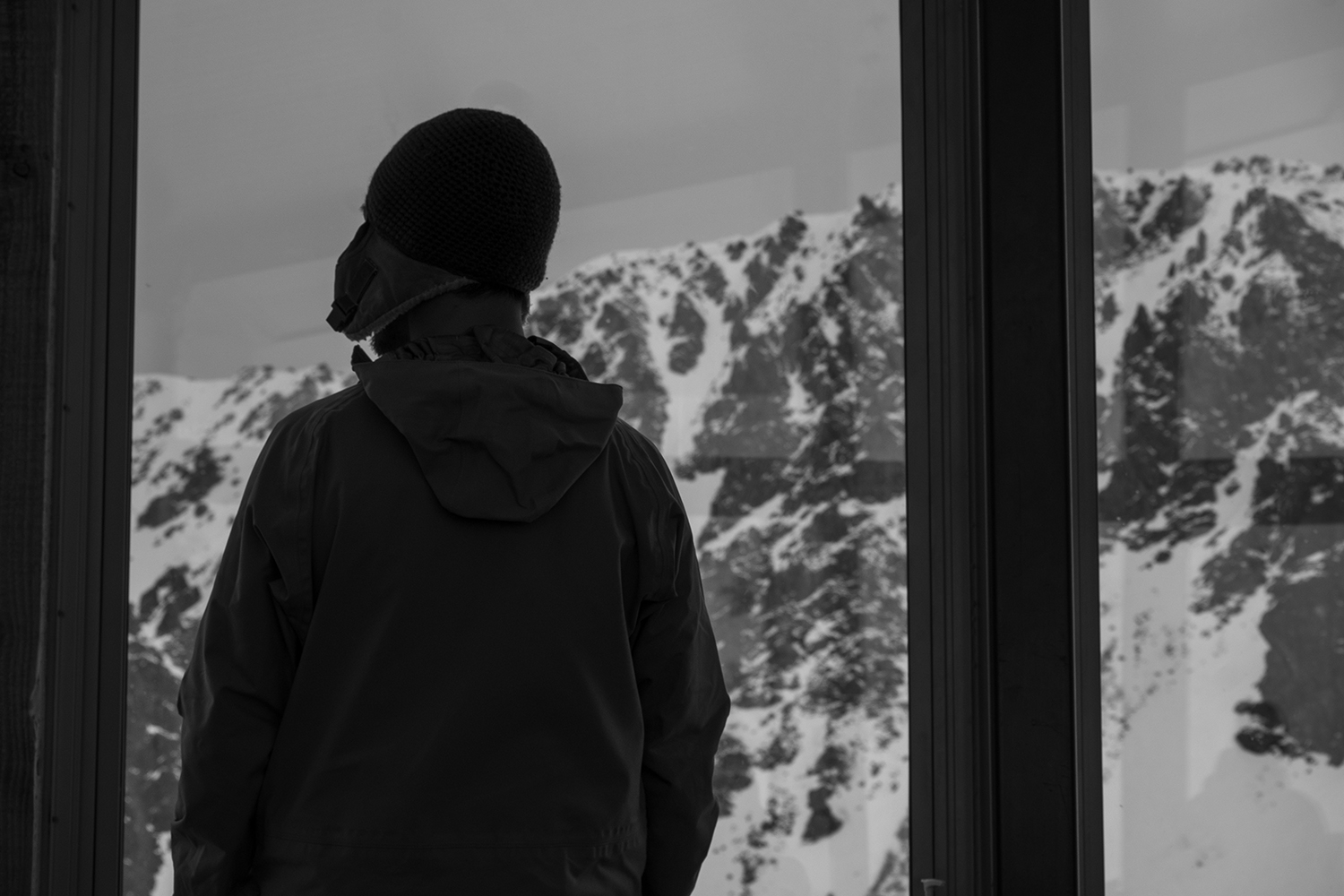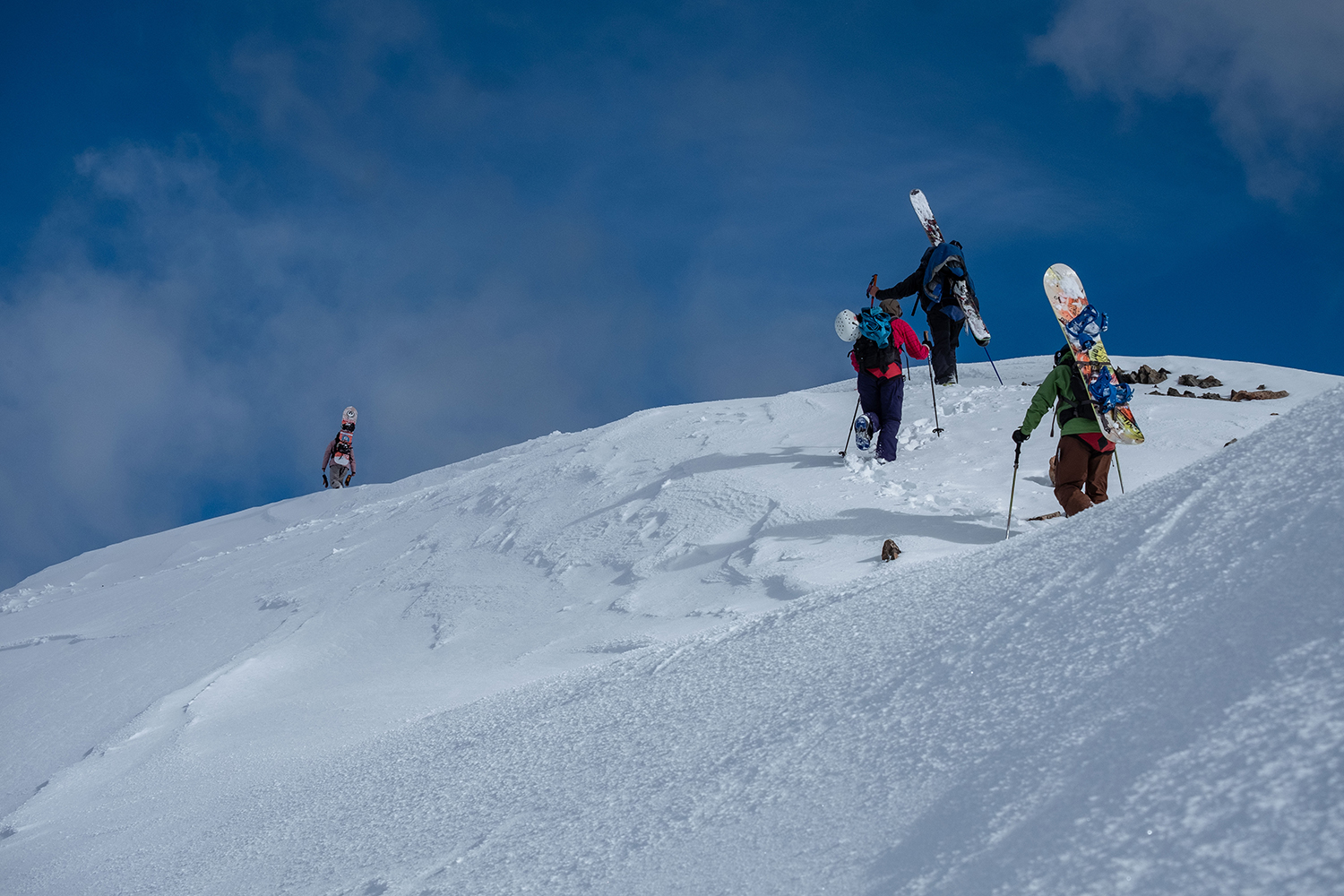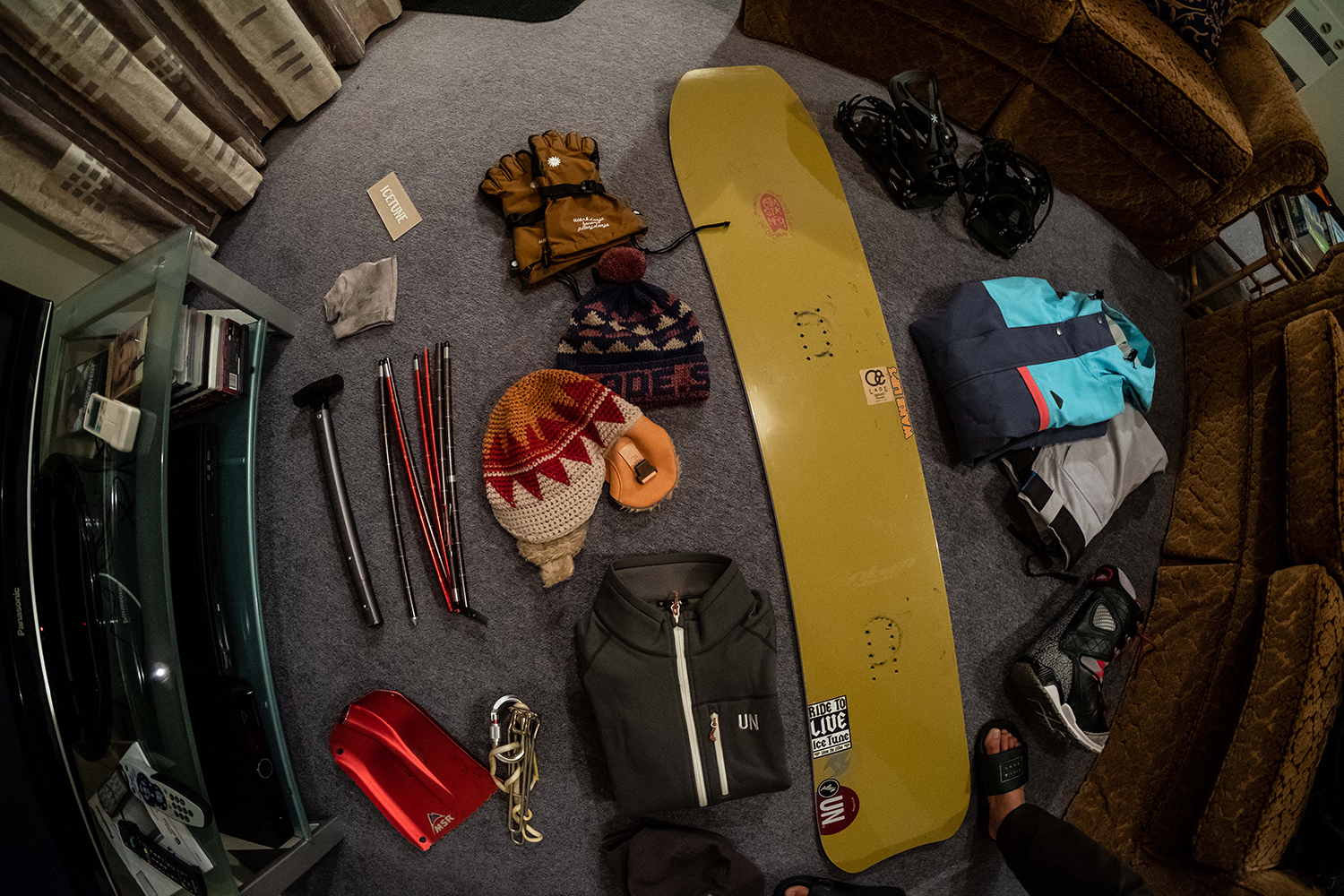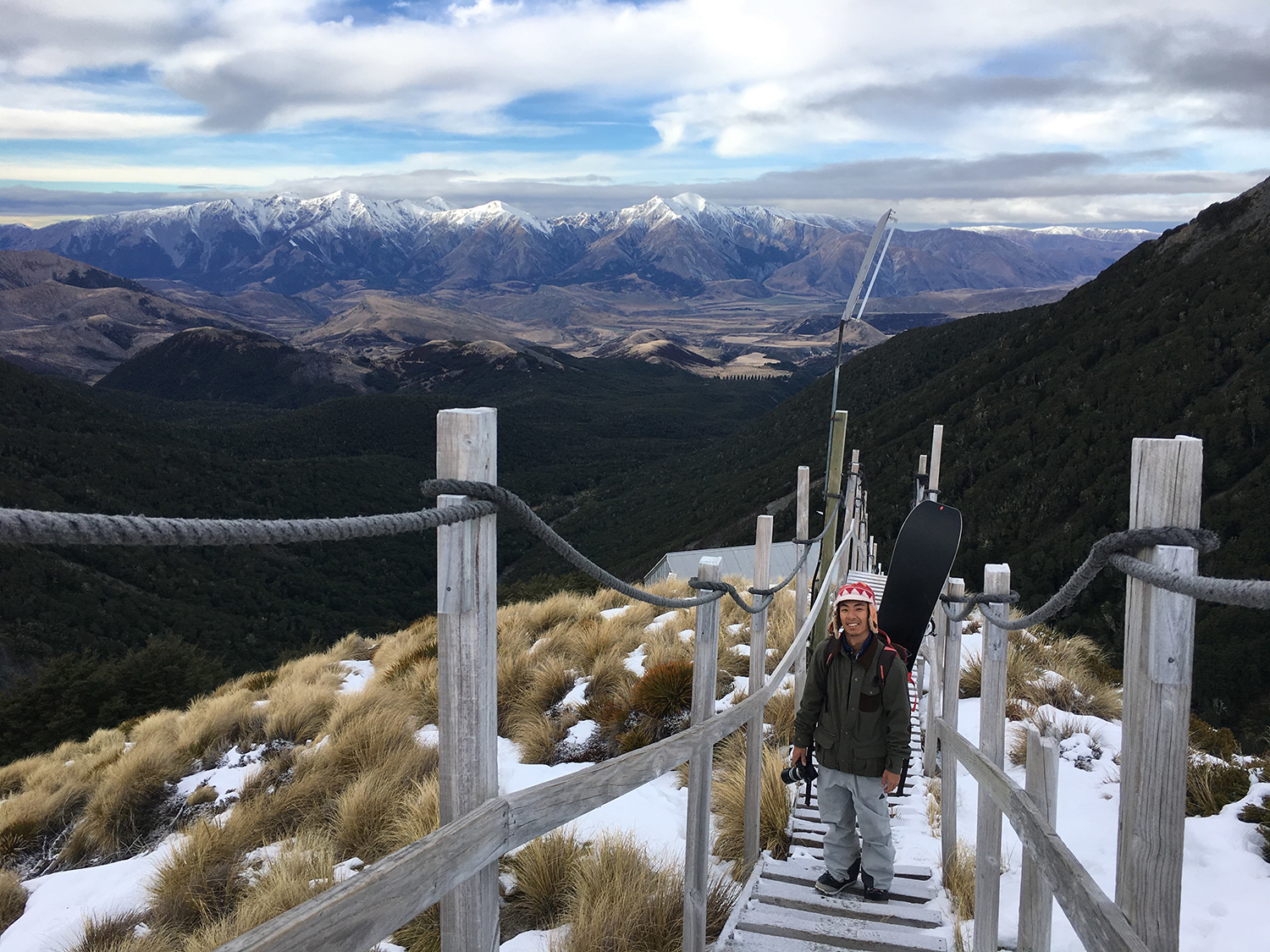 Kazushige Fujita (forestlog)
A snowboarder who likes to travel.He visits various places and embodies the charm of snowboarding and traveling. Leading Forestog, he also produces videos, designs, and writes.My hobbies are photography and the kitchen garden.Everyday life is Instagram (@forestlogd) Is being delivered.
Sponsors: Gentemstick, Billabong, Icetune, Lade, UN, Abom, Karakoram, P01, MSR, Wakelip's