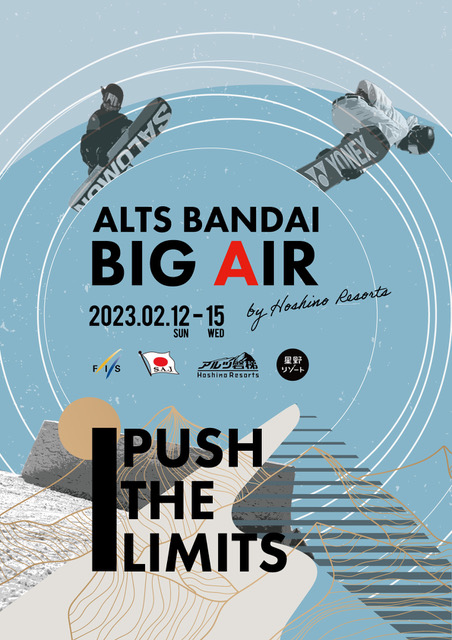 The snowboard big air world competition "FIS ALTS BANDAI BIGAIR By Hoshino Resorts" will be held from February 2023th to 2th, 13 at Hoshino Resorts Alts Bandai, one of Japan's leading big slopes.
This competition is a snowboard contest officially recognized by the International Ski Federation (FIS).The course will be held in the "Global Park" created by the creation team of Alts Bandai, which boasts the top level technology in Japan.
Currently, the entry list includes many of Japan's leading talents, including players who have won high-ranking prizes at the World Cup, and it is expected to be a world-class competition.
Players active on the world stage gather
Currently, in the entry list of the tournament, Yura Murase, who won 2022th place at the World Cup Cool Tournament (Switzerland) held in November 11, recorded the current world's highest number of rotations, and this season Japan representative players such as Hiroto Ogiwara, who has achieved good results in the World Cup, are also listed.
In addition to them, Mari Fukada, who has won the World Cup Colorado Tournament (USA) held in December 2022 and is bustling with the scene with unstoppable momentum, and the World Cup Kreischberg in January 12. Ryoma Kimata, who won the second place in the tournament (Austria), also entered.Many other domestic talents have also entered, and it is expected to be a world-class battle.
"Global Park" with a world-class jumping platform
The course where the tournament will be held is "Global Park".This park has been created since 2019 for athletes aiming for the world, and a huge jump with a flight distance of about 20m, a height of 15m, and a width of 20m will be installed.Boasting top-class quality in Japan, it has been a popular training ground for world-class athletes such as Olympians and Japanese national team players.The Global Park will be open from February 2023th to 2th, 7, allowing players to practice before and after the tournament.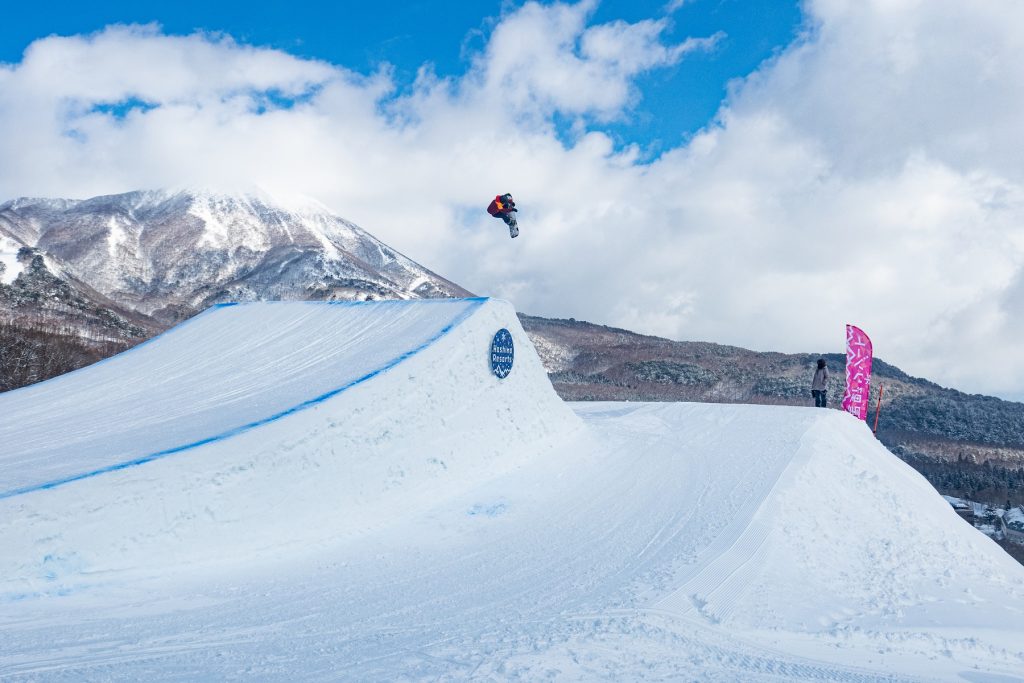 Introducing the park creation team
Alts Bandai's park is consistently designed and finished by a top-level domestic digger team that has worked on international tournaments such as the Japan Open and the Asian Open.In particular, Yuji Yamada, who serves as the leader, has worked on thousands of items at Alts Bandai, and is a staff member who knows the environment such as the topography and snow quality of Mt. Bandai.Based in Fukushima Prefecture, he has worked as a digger for 25 years, and has top-class knowledge and experience in Japan, such as studying park design in the United States.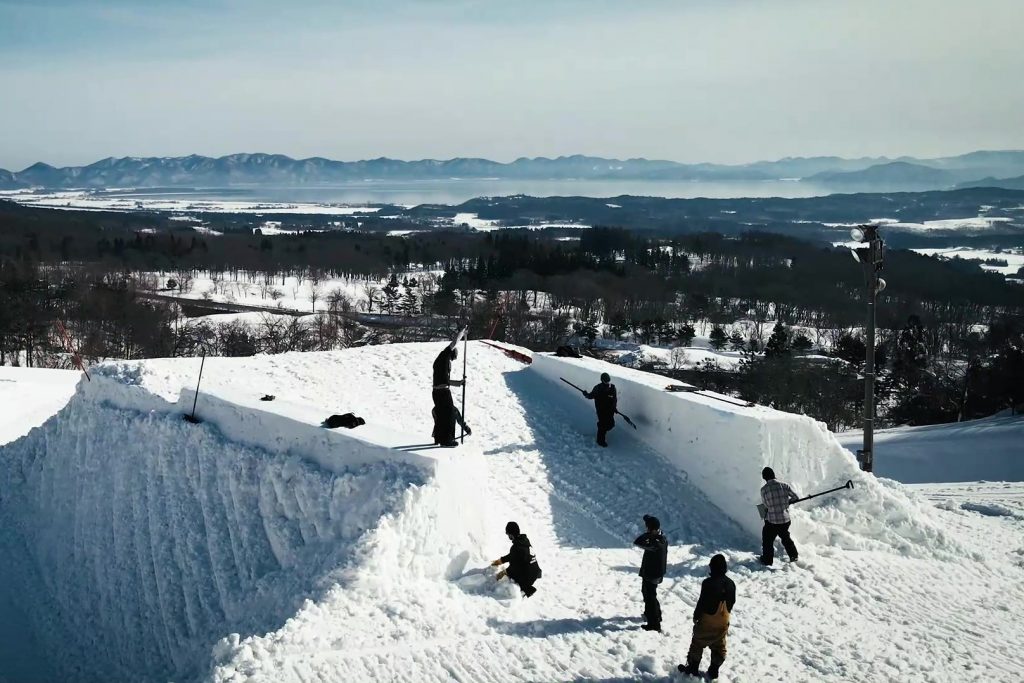 ---

Overview of "FIS ALTS BANDAI BIGAIR By Hoshino Resorts"
Period: February 2023-2, 13
Venue: Hoshino Resorts Alts Bandai Global Park
Capacity: 100 men and women total
Participation fee: 10,000 yen (tax included)
Schedule:
2/13
9:30~ Women's Preliminaries 1st and 2nd
12:00~ Men's Preliminary Group 1, Runs 1 and 2
14:30~ Men's Preliminary Group 2, Runs 1 and 2
2/14
10:00~ Women's/Men's Final 1st run
11:00~ Women's/Men's Final 2st run
12:00~ Women's/Men's Final 3st run
13:00- Awards ceremony
Note: The schedule is an estimate.It will change depending on the number of entries and the situation on the day.
---

Hoshino Resorts Alts Bandai
A ski resort located at the foot of Mt. Bandai, overlooking Lake Inawashiro.With one of the largest slopes in Japan, you can enjoy skiing, snowboarding, and various other snow activities.
Business period: December 2022, 12 to March 23, 2023
Number of parking lots: 3,000
Number of lifts: 7
Lift fee: 1-day ticket for adults 4,900 yen, elementary school students 2,300 yen (tax included)
Access: 20 minutes by car from "Bandai Kawahigashi IC" on the Ban'etsu Expressway via Tohoku Expressway Koriyama JCT
URL:https://www.alts.co.jp/