Further strengthening grip with full model change
Improved free riding performance

NOVEMBER snowmaterial
ARTIST
SIZE;
PRICE: ¥ 83,000 (tax excluded) ¥ 91,300 (tax included)
(Photo left = 154W, center = 154)
ARTISTE GRAPHIC LTD.
SIZE; 138, 142, 146, 148, 150, 152, 154, 158,
PRICE: ¥ 83,000 (tax excluded) ¥ 91,300 (tax included)
(Right photo)
The all-round board "ARTISTE" has the potential to demonstrate sufficient performance in scenes where all freestyle elements such as slopestyle are required.It is a model that symbolizes NOVEMBER, which has been favored by many snowboarders and has a sufficient track record in high-level needs such as competitions.The "ARTISTE" will undergo a full model change.
Free riding performance has been further improved with this season's improvements.The side curve was previously made by combining 5 arcs, but it has been upgraded to a combination of 7 arcs.As a result, the edge grip force is strengthened and the ability to respond to changes in slopes is also improved.Allows for smoother turns.Adopting full camber for camber also leads to strengthening edge grip, and demonstrates carving performance that can not be thought of as a full twin shaped board.At the same time, it generates a high repulsive force on the nose and tail, and has the stability to perform freestyle tricks such as jumps in a well-balanced manner.The shape of the nose and tail has also been changed to a square shape, improving stability in ollies and tricks.
Ultra-high-strength polyethylene ribbon 25W is used as the reinforcing material, demonstrating high repulsive force and vibration damping performance.A lightweight type reinforced plate called APA PLATE TYPE3 EVO is built in at your feet.It enhances the precise control and stability of the board.
In addition, ARTISTE PLUS was previously lined up as a wide version in ARTISTE, but it will be integrated as ARTISTE W (wide version) from this season.The wide version is designed with a thicker outline than ever to keep up with the recent carving-style trend of deeper turn arcs.The highly complete ARTISTE, which has evolved optimally to suit the snowboarding scene of the times, will surely expand the possibilities of your snowboarding.


Arch bend with sophisticated FULL CAMBER SYSTEM that creates stable edge grip and operability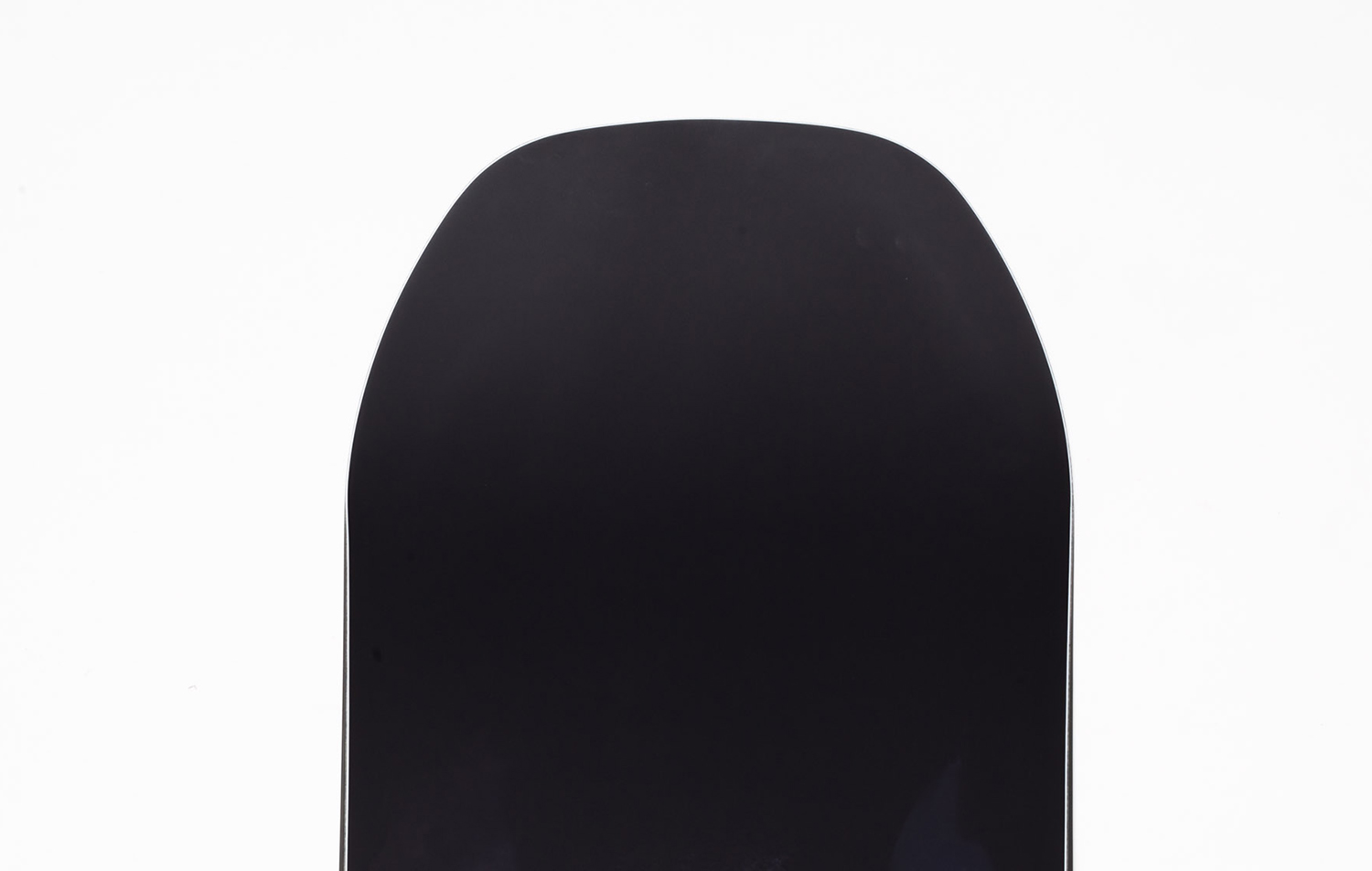 The nose and tail shapes are square, and the stability of board control using the tip part has been improved.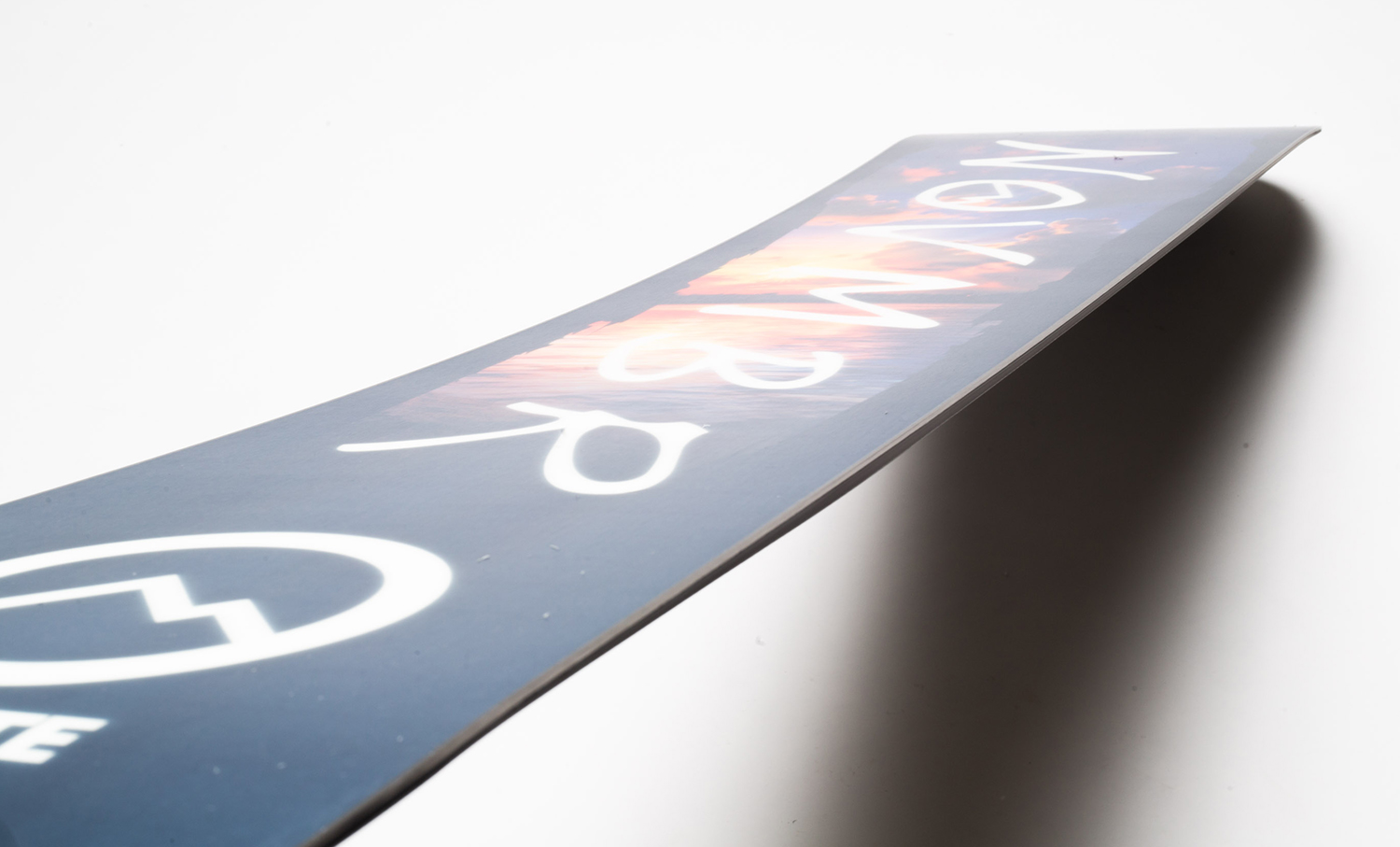 The side curve created by combining seven arcs greatly improves the edge grip force.


Built-in APA PLATE TYPE3 EVO at your feet.It produces various merits such as torsion control, improved durability of feet, and improved stability.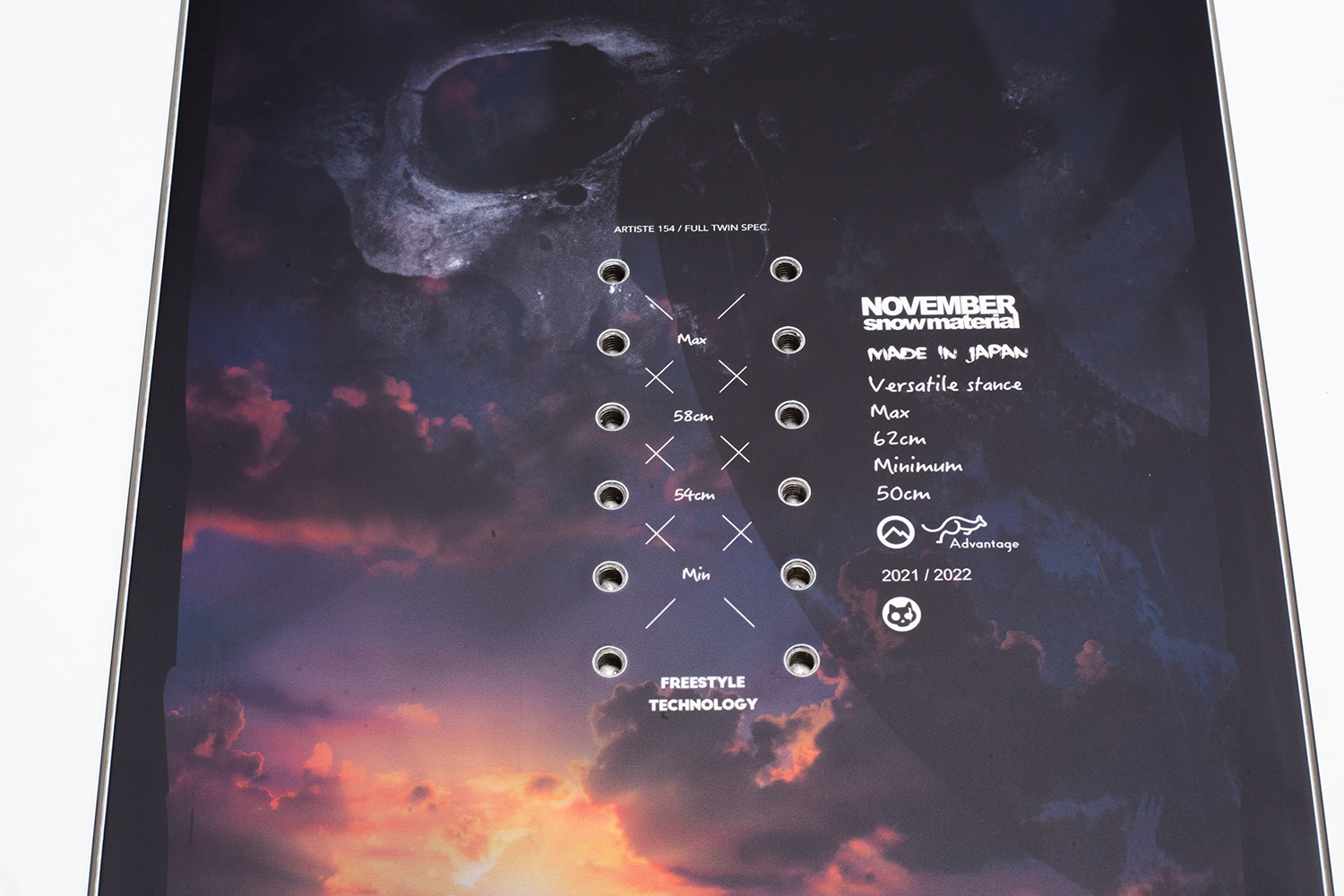 Adopted 2x6 versatile insert hole that allows powder, setback position for free riding, and various stance wide
> Pre-emptive gear special feature
>That double camber model that shook the gratri world is reprinted "DESIRE W"
>"ICE ROCKER" with short wide + rocker shape that enables outstanding buoyancy and handling with powder
>High-speed compatible model "ART JUMPER" with further enhanced carving performance of ARTISTE
---
Click here for information on the latest lineup of NOVEMBER snow material
NOVEMBERsnowmaterial BRAND PAGE