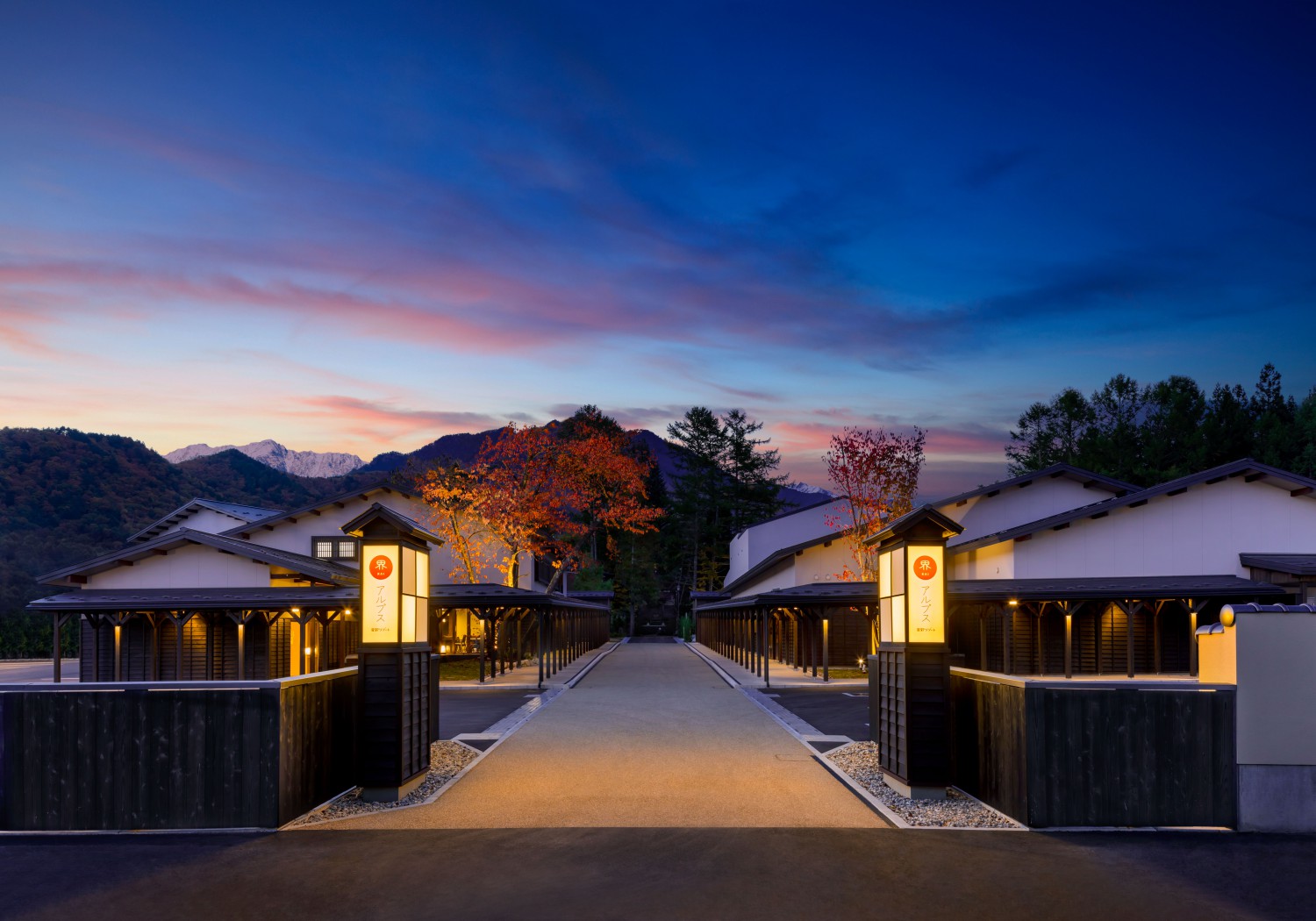 SNOWBOARD + NEO JAPANESE STYLE ───
You can experience the ideal extraordinary and longing everydayNeo Nippon style
Hot spring inns are not suitable for snowboard trips.Some may think so.
But "Hoshino Resort Kai Alps" is different.The inn was designed with snowboarders in mind from the beginning, and while the Japanese taste is strongly expressed, it is designed so that everyone can spend comfortably there.
There is an abundant hot spring, there is a hearth, and there is a lantern set up with Matsuzaki Japanese paper.However, it is not a style of sitting on a tatami room and laying down a futon.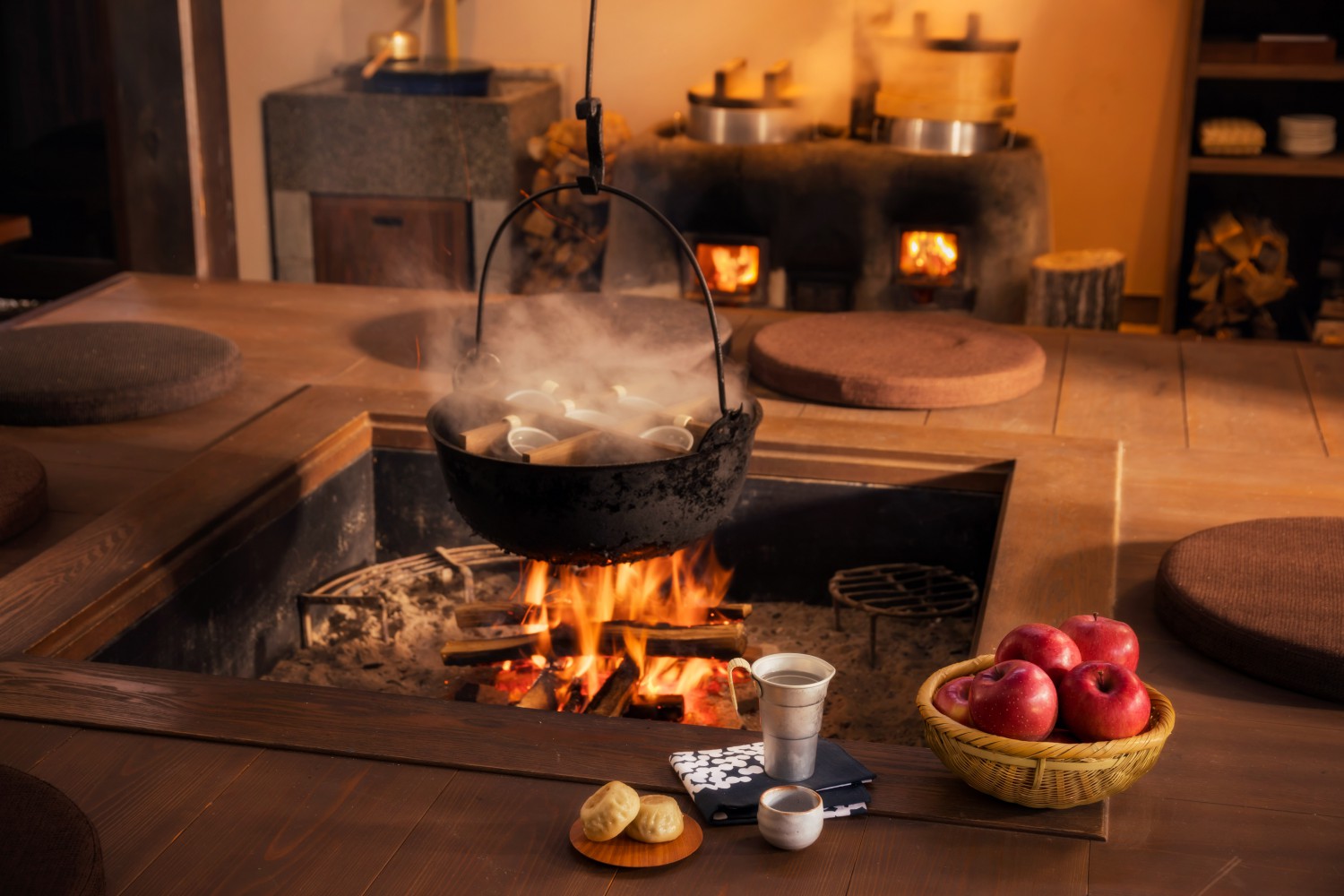 In the living room of the guest room, there is a space to sit around the table, and there is a bed, so you can feel a clean and modern atmosphere throughout.There is also a ski / snowboard drying room (* see "TOPICS" below), so you can completely dry wet tools by the next day.
The concept is "a hot spring inn where you can experience the luxurious countryside of Shinshu", but that's right.If today's people live in the countryside and build a city, it may be possible to create such a house or city.There is such an ideal area there.
 The place is just the gateway to the Northern Alps.Based in this inn, you can access 10 ski resorts scattered around the Hakuba Valley.Any snowboarder can choose the slope that suits them.
 For example, at "Able Hakuba Goryu Ski Resort", there is a mountain lounge exclusively for guests (* see "TOPICS" below), where you can spend a relaxing time while looking at the slopes.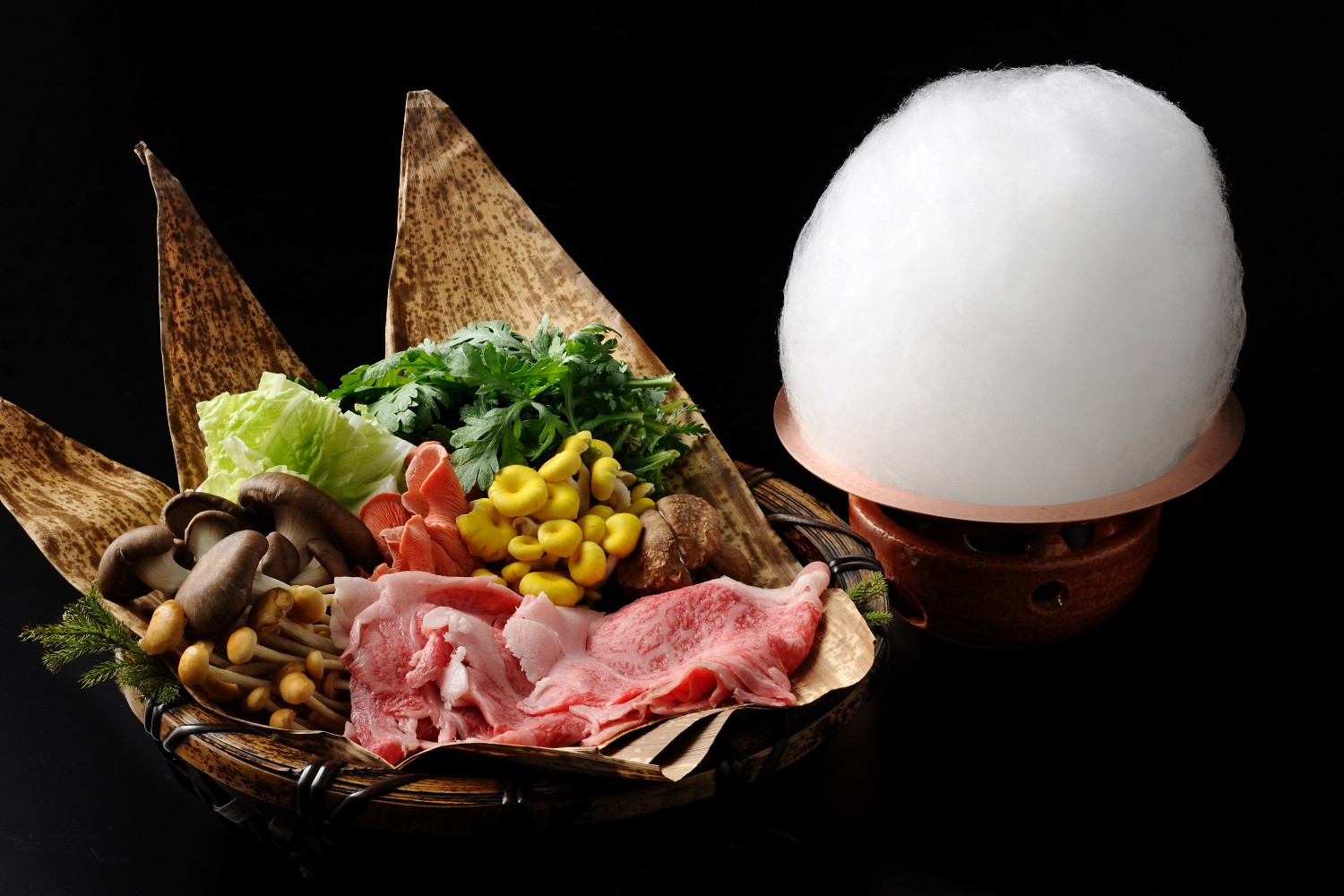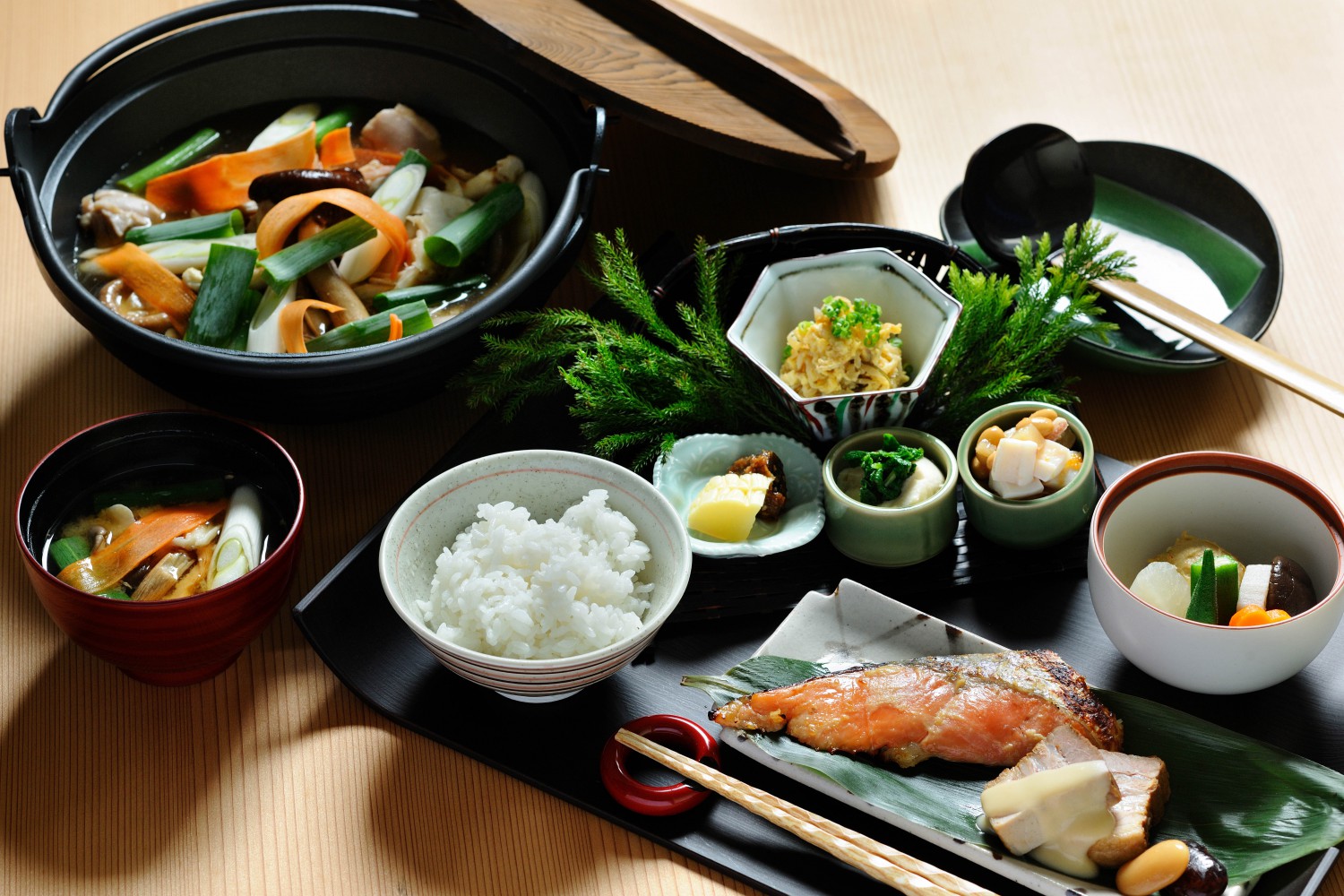 After sliding in the Hakuba Valley as you wish, warm your cold body in the hot springs.The open-air bath at this time is the Yukimi bath.Soaking in hot water will loosen and enrich your mind.At the end of the day, we eat local foods that are rich in soberness, and at the end of the day, we talk about the day and tomorrow while licking local sake at the hearth.
 No matter how active you spend your day here, it will pass by slowly.You can spend a perfect extraordinary life.But that's not all.When I'm at the inn, I feel nostalgic, and eventually I feel like I'm spending my dream life in the near future.
"Hoshino Resort Kai Alps" is also a "hot spring inn where you can experience the ideal extraordinary and everyday life."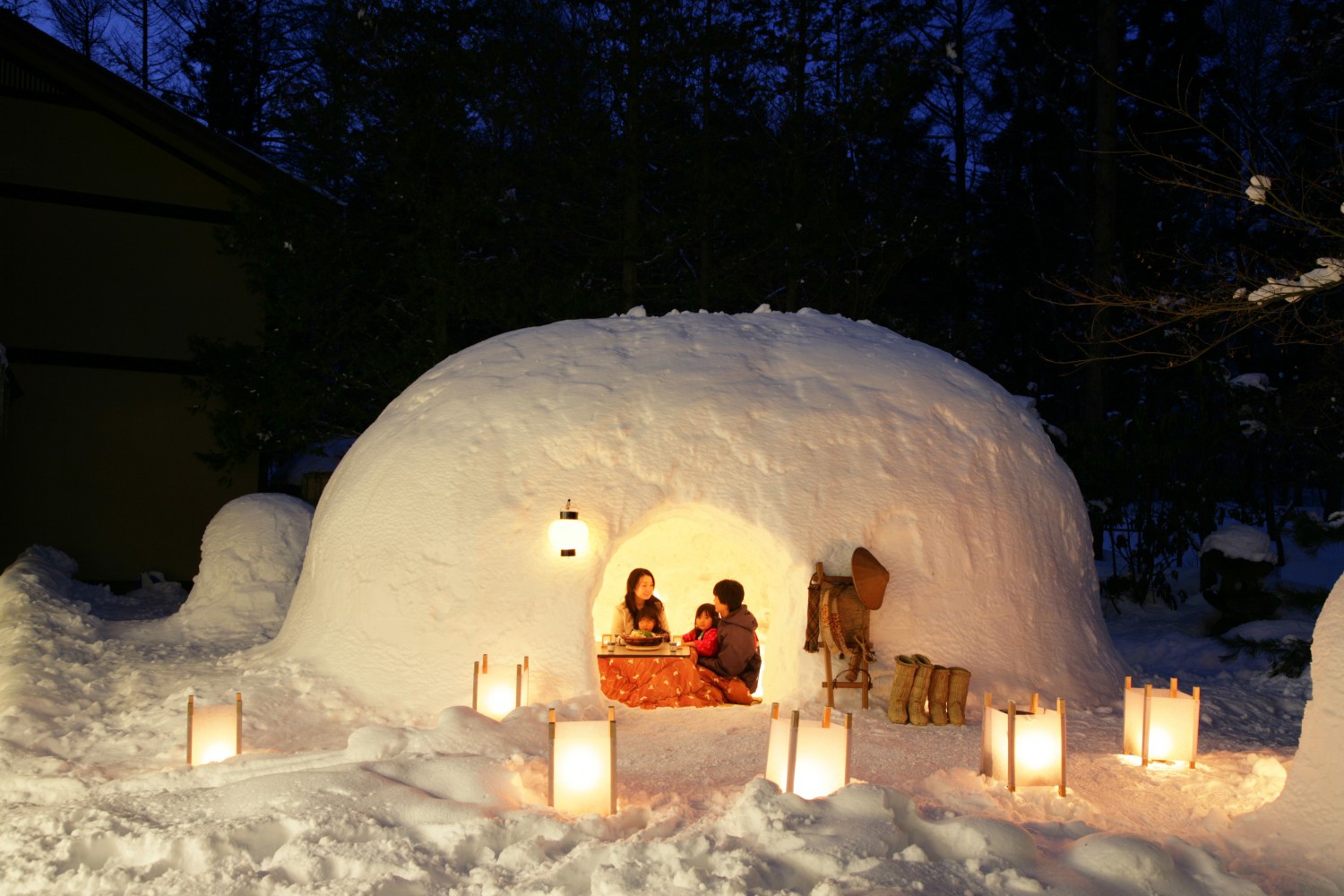 STAY / ONSEN RYOKAN (HOT SPRING RESORT) ───
Staying at this inn is an unforgettable activity in itself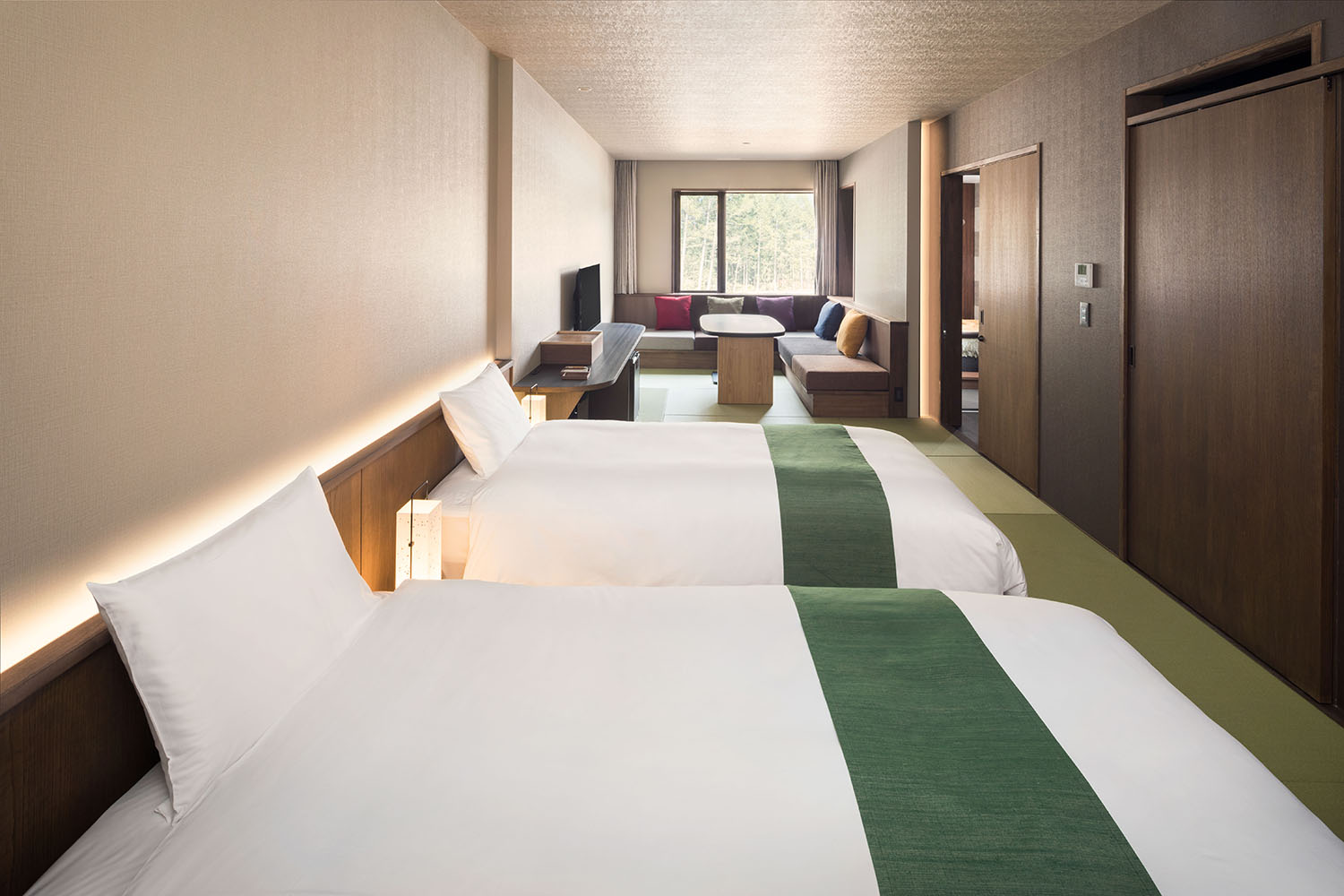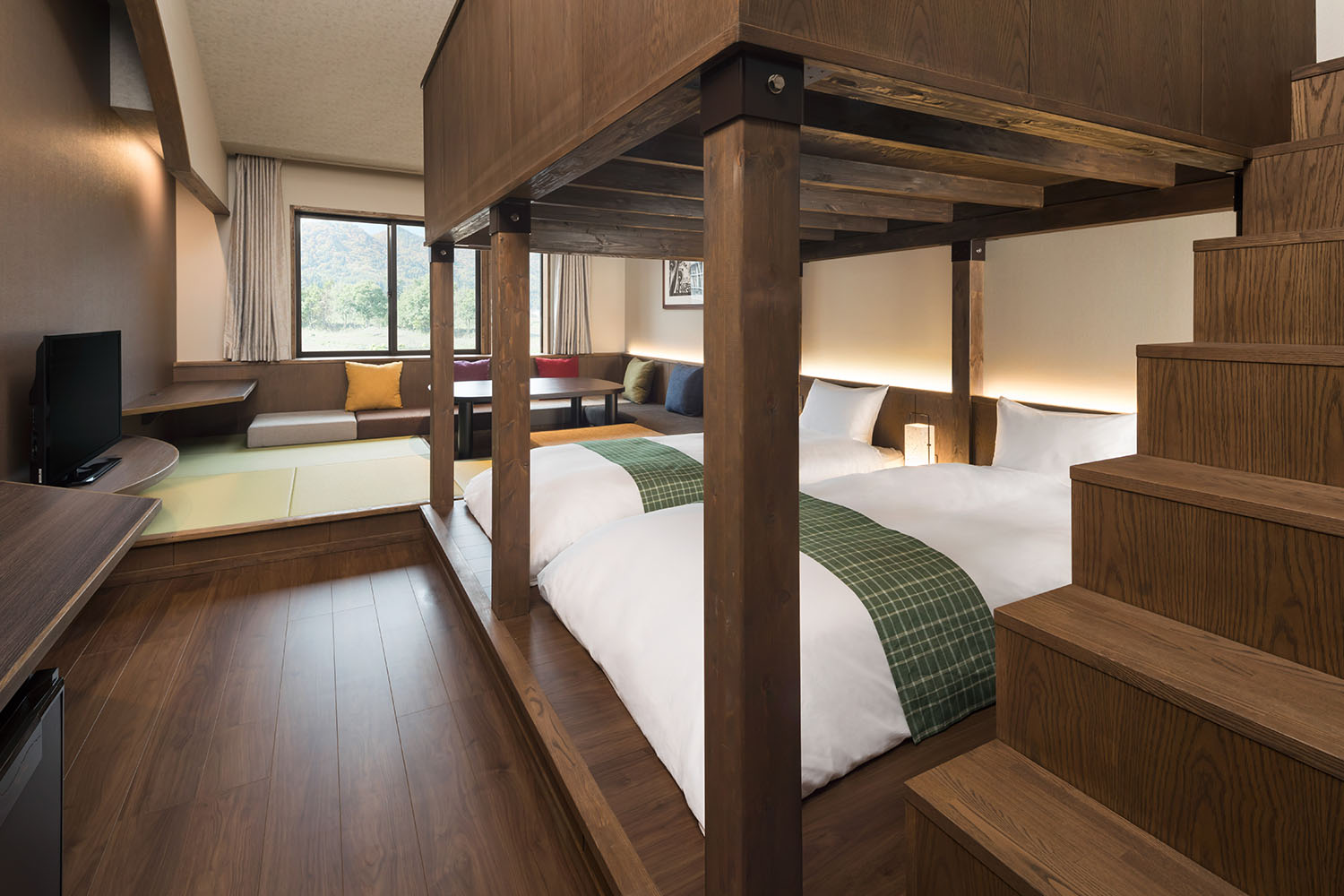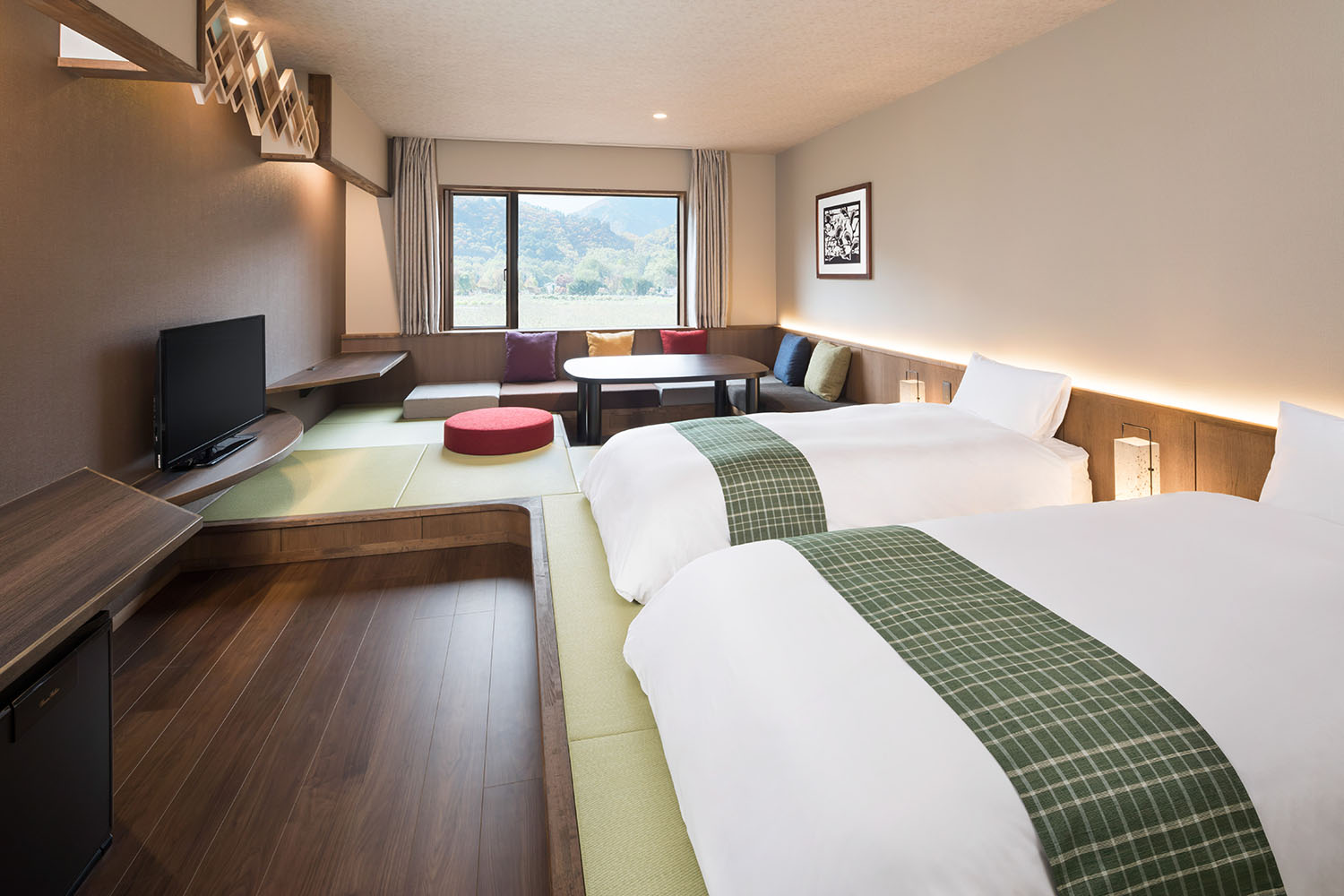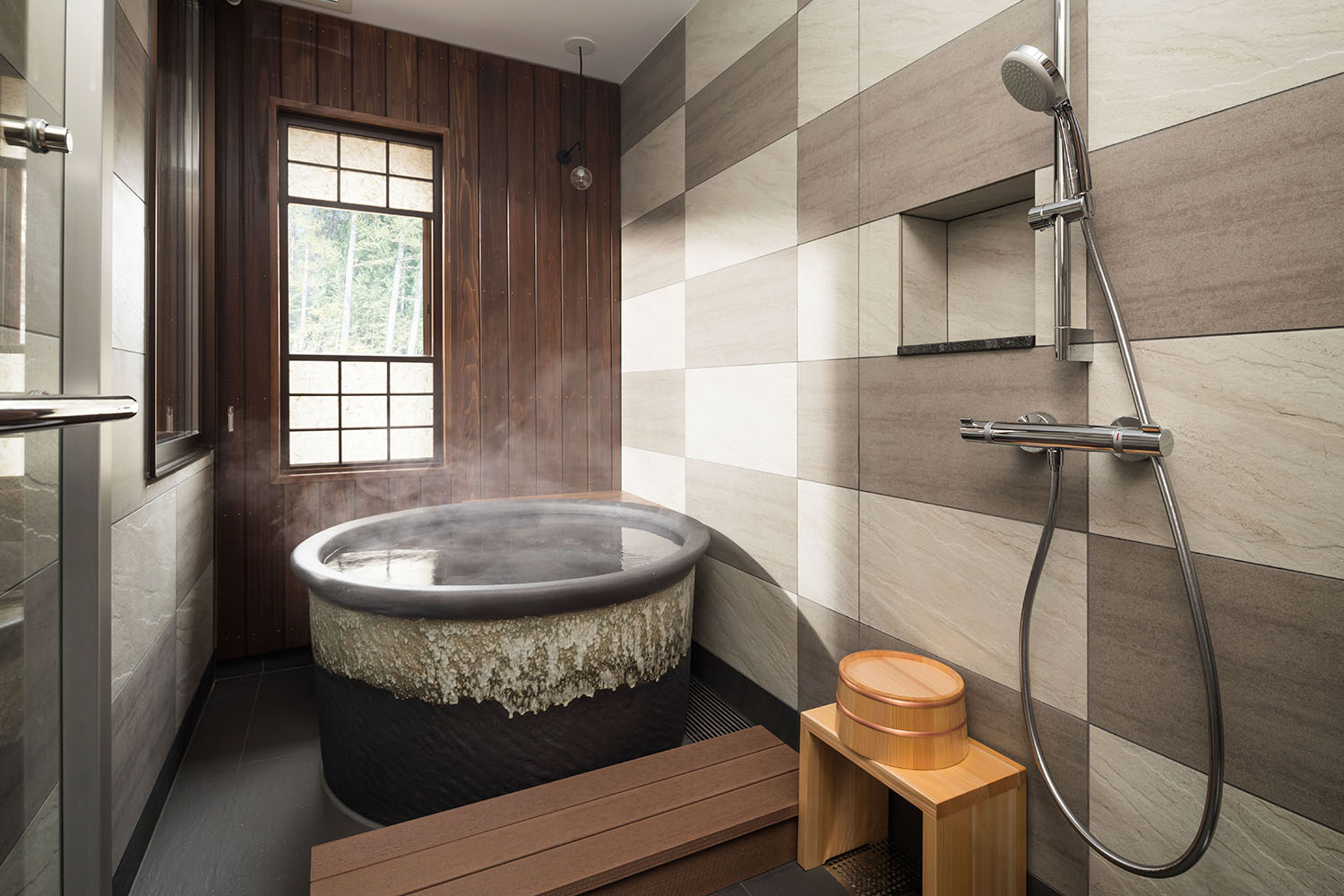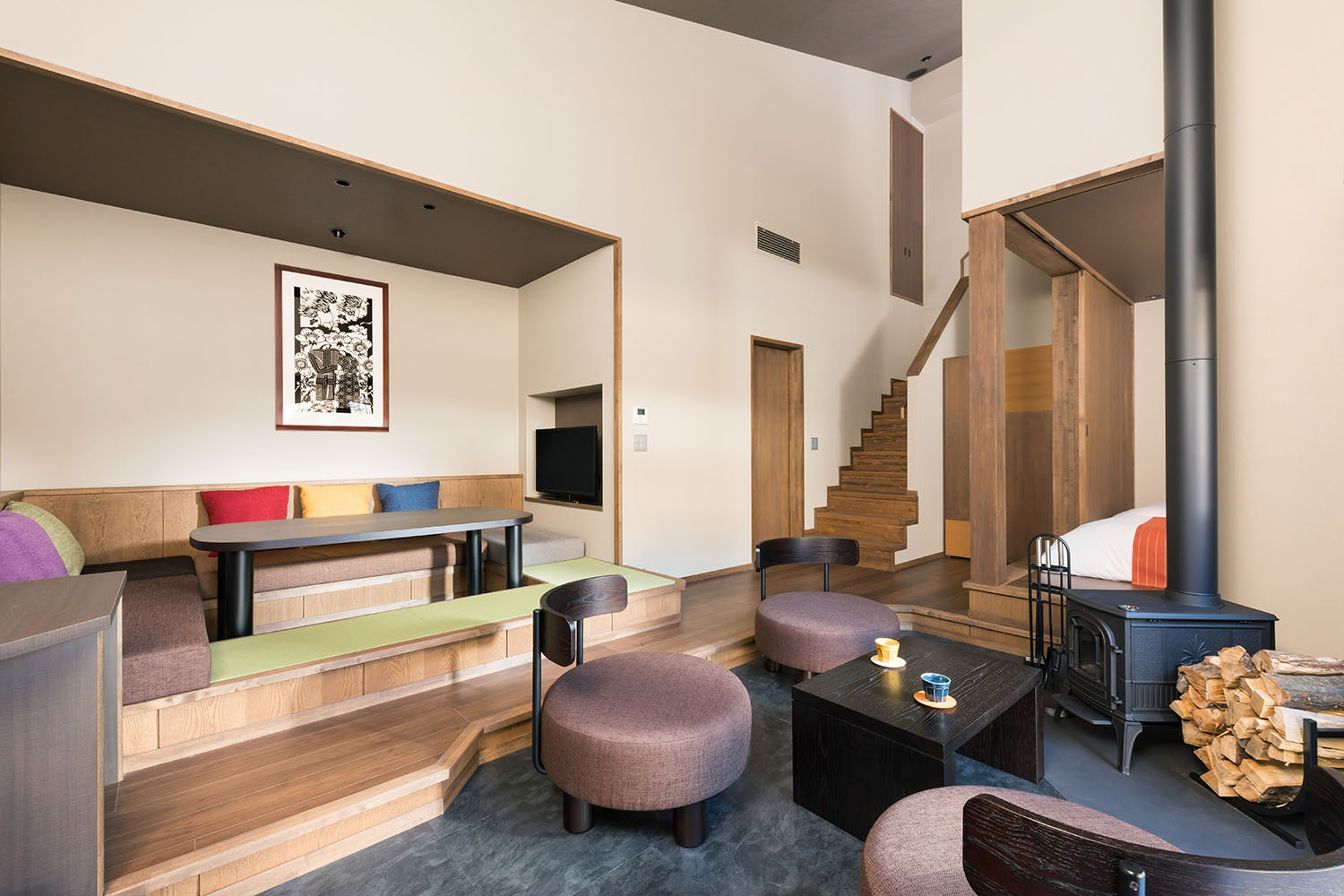 It has a Japanese taste but is new.That's why it's exciting and calm. "Hoshino Resort Kai Alps" is a mysterious inn.
 There are 48 rooms with the theme of "Japanese" -XNUMX types, such as a separate room, a loft, and a hot spring bath.The building is two stories high, so it's not that big.It feels like there is a new small village there.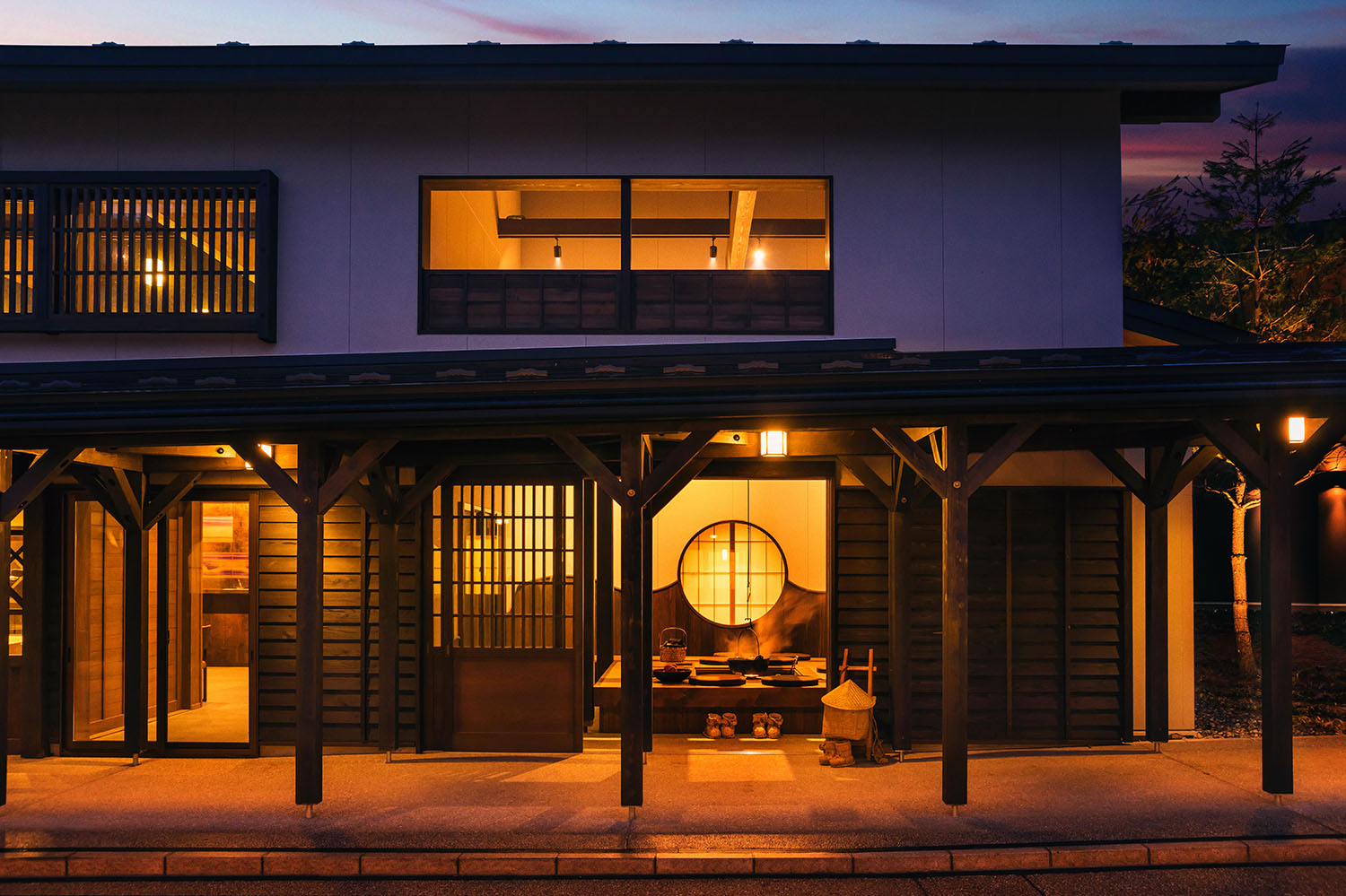 The village at the foot of the mountain melts naturally, and at dusk, the lanterns arranged in various places are lit.
Only that village is faintly dyed by the warm orange light that leaks through the traditional craft of Matsuzaki Japanese paper, and the surroundings are eventually surrounded by jet-black darkness.If you look up at the sky on a sunny night, you will see a star full of sky.It's beautiful, of course, but at first you may be overwhelmed by the sheer number of stars.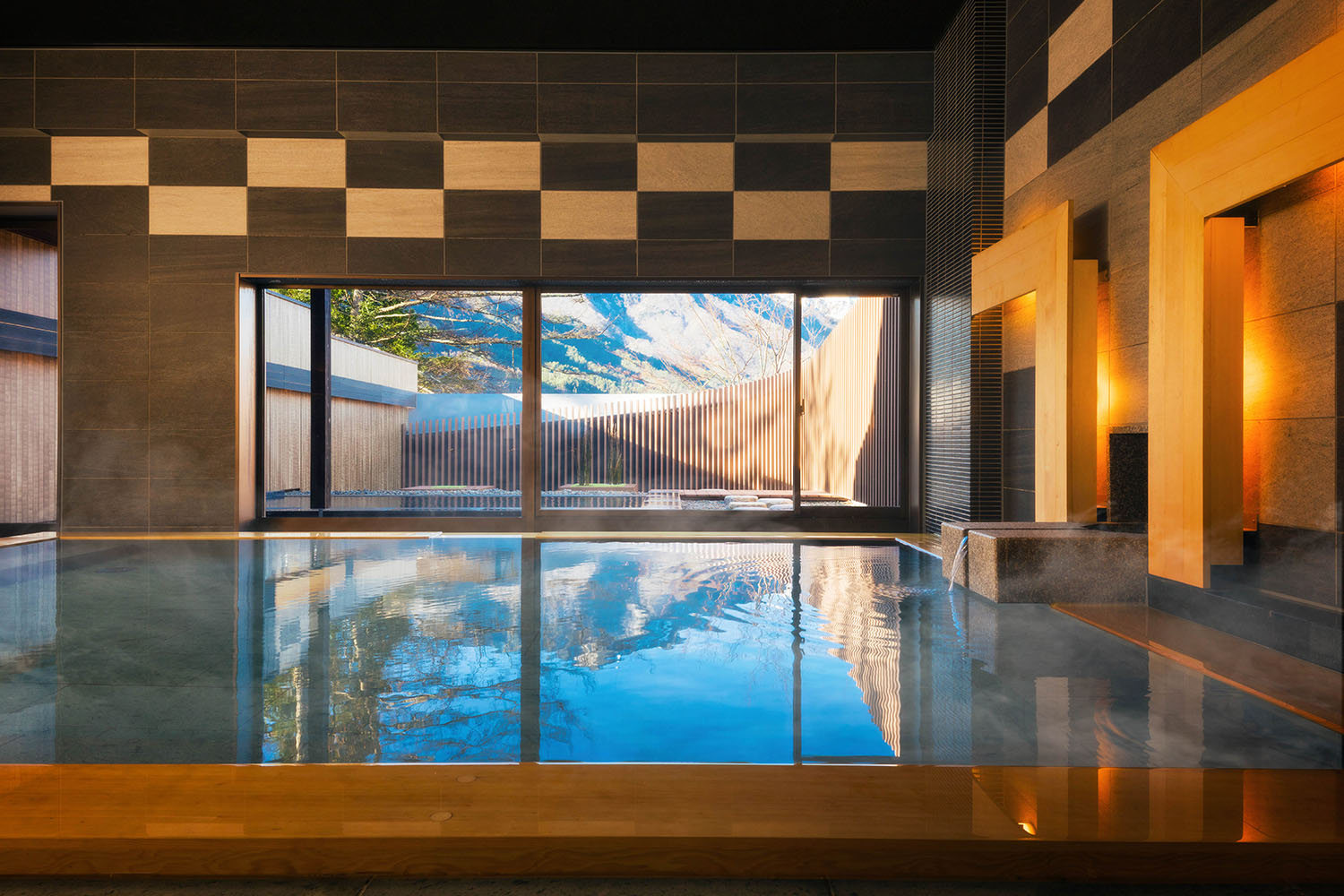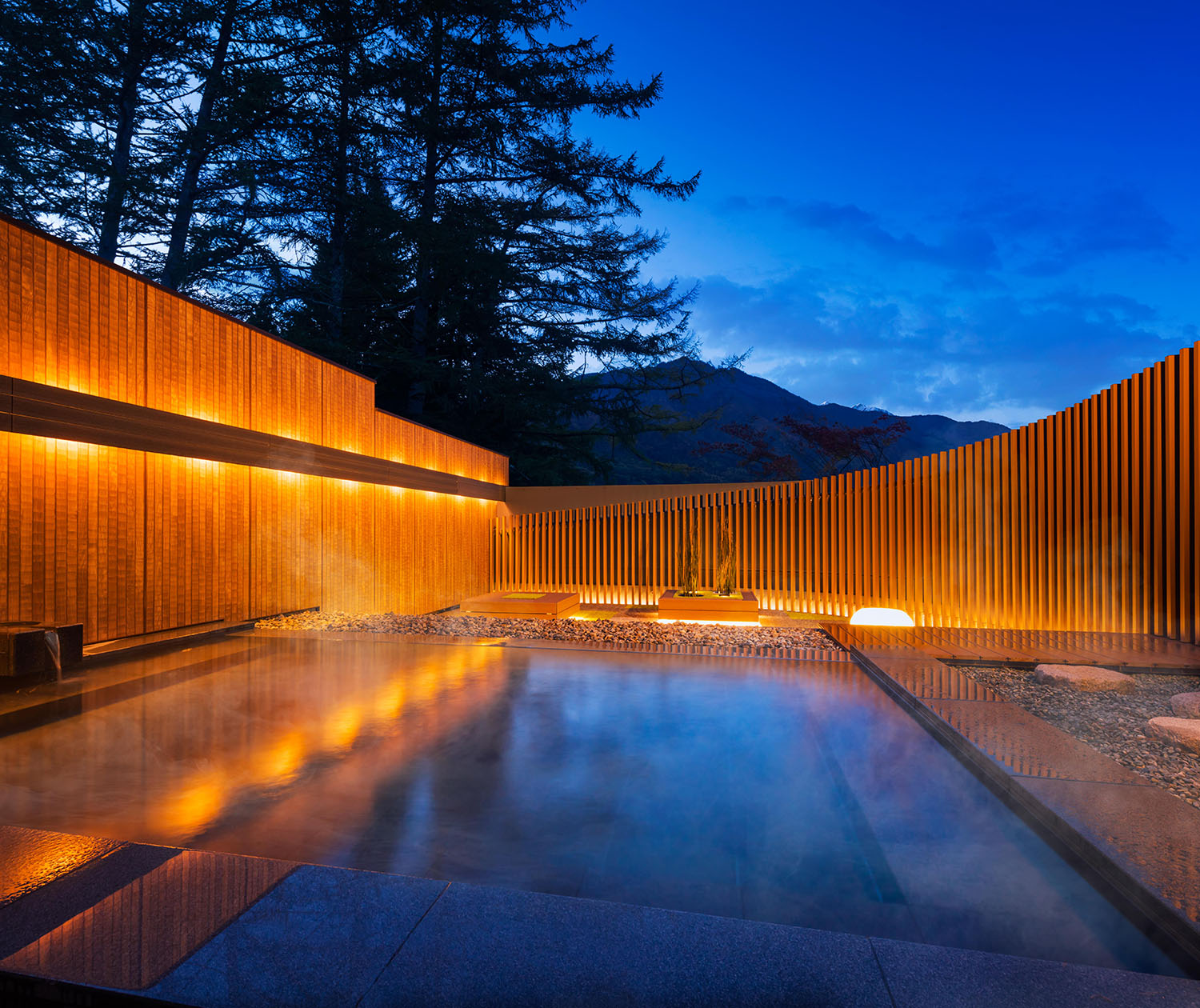 The hot springs are drawn from the Alps-the abundant sources that spring up in the Takase Valley.Surrounded by a larch forest, which is a deciduous tree peculiar to Japan, there are indoor and outdoor baths, both of which offer magnificent views.While soaking in warm water, watching the snowy mountains that glow white under the light of the moon and stars makes you feel as if all the muscles are relaxed and the feeling of floating increases.
 And the traveler becomes a part of nature and becomes one of the villagers.Even if it's just a moment, I'm starting to feel that "this is my home" ...
 You may feel nostalgic for all of your "life" here, or you may feel it for the first time.Either way, they should be one of the unforgettable memories.Maybe it can be an opportunity to change your daily life.


SNOW ───
To Japan's largest snow resort "Hakuba Valley" consisting of 10 ski resorts
Easy access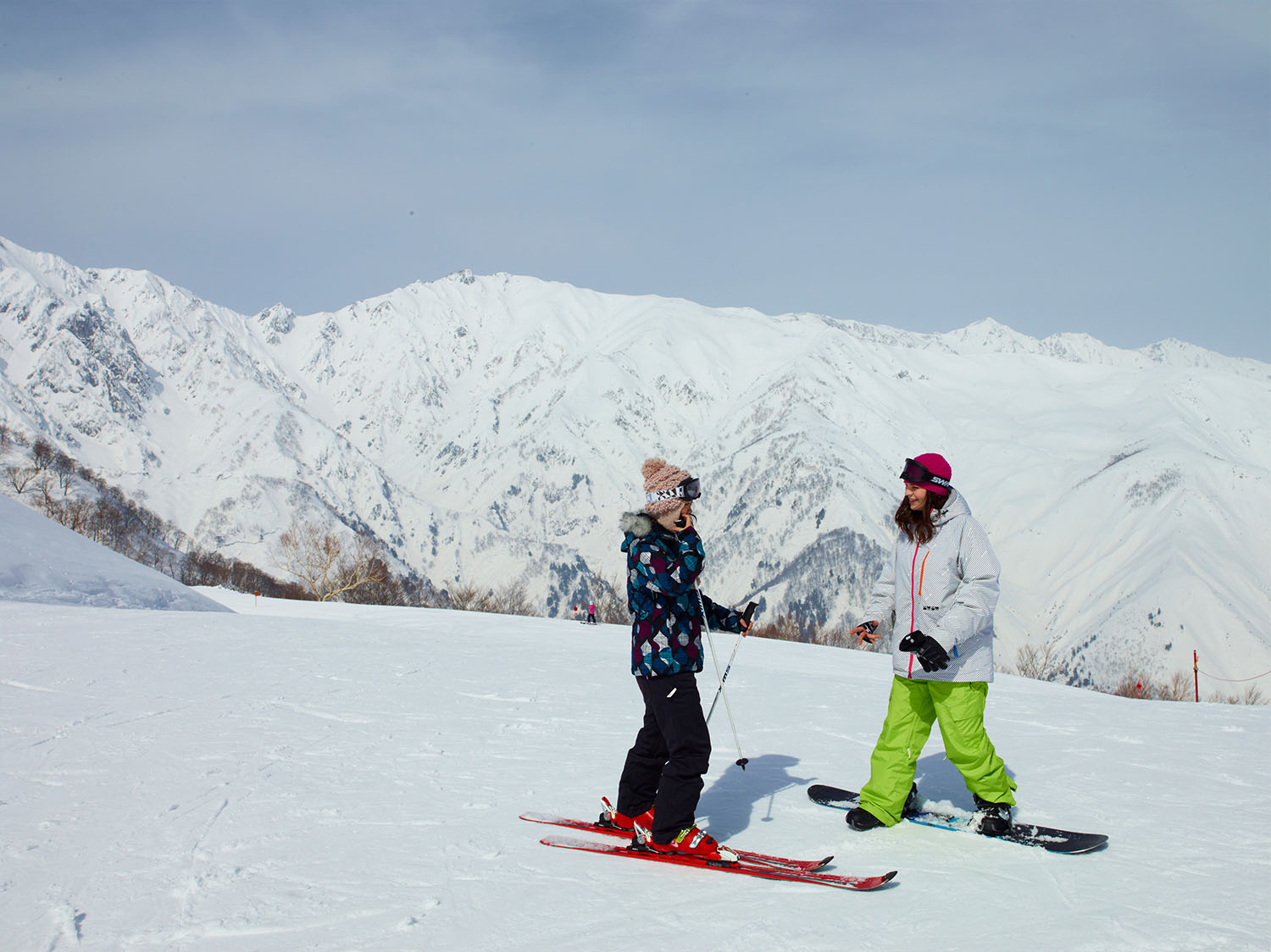 The Hakuba Valley, which was the venue for the 1988 Nagano Winter Olympics, consists of 10 ski resorts.In recent years, it is the largest snow resort in Japan, which is known to be visited by many tourists from all over the world in search of high quality powder snow.
"Kai Alps" provides various support services so that guests can enjoy snowboarding there.
 For example, you can take a high-speed bus from JR Nagano Station, which is the main gateway to the "Hakuba Valley," to the "Able Hakuba Goryu Ski Resort," and there is also a free shuttle bus from Omachi Onsenkyo, where the "Kai Alps" is located.
 There is also a "mountain lounge" (* see "TOPICS" below) exclusively for guests at the ski resort, where you can spend a relaxing time when you are not skiing.
From "Kai Alps" to "Hakuba Valley".Any style of snowboarder can have a good time here.
Gelän de 1_Hakuba Goryu Ski Resort
It has 15 courses on XNUMX slopes.The "Alps flat slope", which is popular for its snow quality and good views, opens at the beginning of the season and can be skied for a long time until around Golden Week. "Toomi" and "Iimori Slope" have wide gentle slopes and are recommended for beginners, kids and families.
Gelän de 2_Hakuba47 Winter Sports Park
A snow park with a lineup of large and small items such as full-scale half pipes and kickers.You can also enjoy skiing and see and learn from skiing experts.It is connected to the Hakuba Goryu Ski Resort at the top of the mountain, and the lift ticket is a common ticket for both ski resorts.
Gelän de 3_Jigatake Ski Resort
Most of the slopes are gentle slopes, perfect for beginners and families."Troika" on the little slope where you can enjoy sledding can be safely used by small children who cannot ride the lift.There is a forest course on the middle slope at the top of the slope, and you can overlook Azumino in fine weather.
Gelän de 4_Kashima Yari Ski Resort
It has 16 courses with rich variations.From the top of the mountain, you can enjoy a 5,000m long downhill overlooking Lake Aoki. "Central Plaza 1130" has restaurants, shops, and an open-air bath overlooking the Northern Alps, so even people who don't slip will not get bored.
Gelän de 5_Sanosaka Ski Resort
80% of the total is beginner to intermediate course.There is also a course where you can slide down with Lake Aoki in front of you, which is popular with people and families who want to slide comfortably.Another feature is that it is officially recognized by the Ski Association of Japan and has one of the best mogul burns in Japan.It is a beautiful ski resort surrounded by forests and lakes.
Gelän de 6_Hakuba Happoone Ski Resort
A sacred place for Japanese skiing that became the venue for the 1988 Nagano Olympics.With an altitude difference of over 1,000m between the summit and the foot of the mountain, you can enjoy one of the best powder snow in Japan.In addition, there are long cruising courses with a longest running distance of 8,000m and beginner courses.It is a slope with a magnificent scale.
Gelän de 7_Hakuba Iwatake Snowfield
Take the gondola to the top of the mountain at once.There is a 360 ° panoramic view of the foot of Mt. Hakuba.The slopes are wide and gentle, so even beginners can enjoy the view and skiing from the mountaintop.There are also slopes for advanced skiers, snow parks and cross-country courses.
Gelän de 8_Tsugaike Kogen Ski Resort
The vast scale and abundant amount of snowfall are attractive.The large gentle slope with a width of 1,200 m is ideal for families and beginners.If you take the 4,000m gondola lift that can climb to the top of the mountain at once, you can enjoy long cruising for about XNUMXkm from there.There is also a powder area and a kids area.
Gelän de 9_Hakuba Norikura Onsen Ski Resort
You can enjoy free skiing in the atmosphere of a private resort.The wide slopes range from courses where beginners and families can slide with peace of mind, to advanced burns with a maximum slope of 38 °, and mogul skiing. You can also enjoy powder runs on the off-piste slopes.
Gelän de 10_Hakuba Cortina Ski Resort
It consists of 42 courses, including the "Ikeda Slope" which is popular with kids and families, the "Hiedayama Course" with a maximum slope of 16 °, and the "Warabidaira Slope" which is a little far from the main slope.It boasts one of the best snowfalls in the area, and you can enjoy skiing on tree runs and off-piste.
* Click here for more information on Hakuba Valley
http://www.hakubavalley.com/ja/
TOPICS ───
For those who slip and those who do not
"Mountain Lounge" where you can spend a relaxing time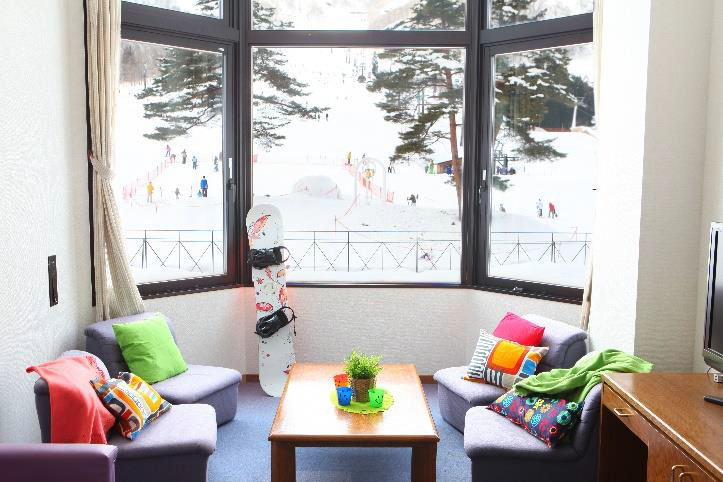 In the resort center "Escal Plaza" of "Able Hakuba Goryu Ski Resort", there is a "Mountain Lounge" exclusively for "Kai Alps" guests.The quiet space, which sets it apart from the busy slopes, is equipped with cafe machines and audio equipment, so you can spend a relaxing break while waiting for your friends.
▶ ︎期間:2018年12月22日~2019年4月1日/営業時間:09:00~17:00/無料/予約不要(チェックイン前、チェックアウト後も利用可)

"Having a new day with dry tools"
Equipped with a drying room exclusively for skiing and snowboarding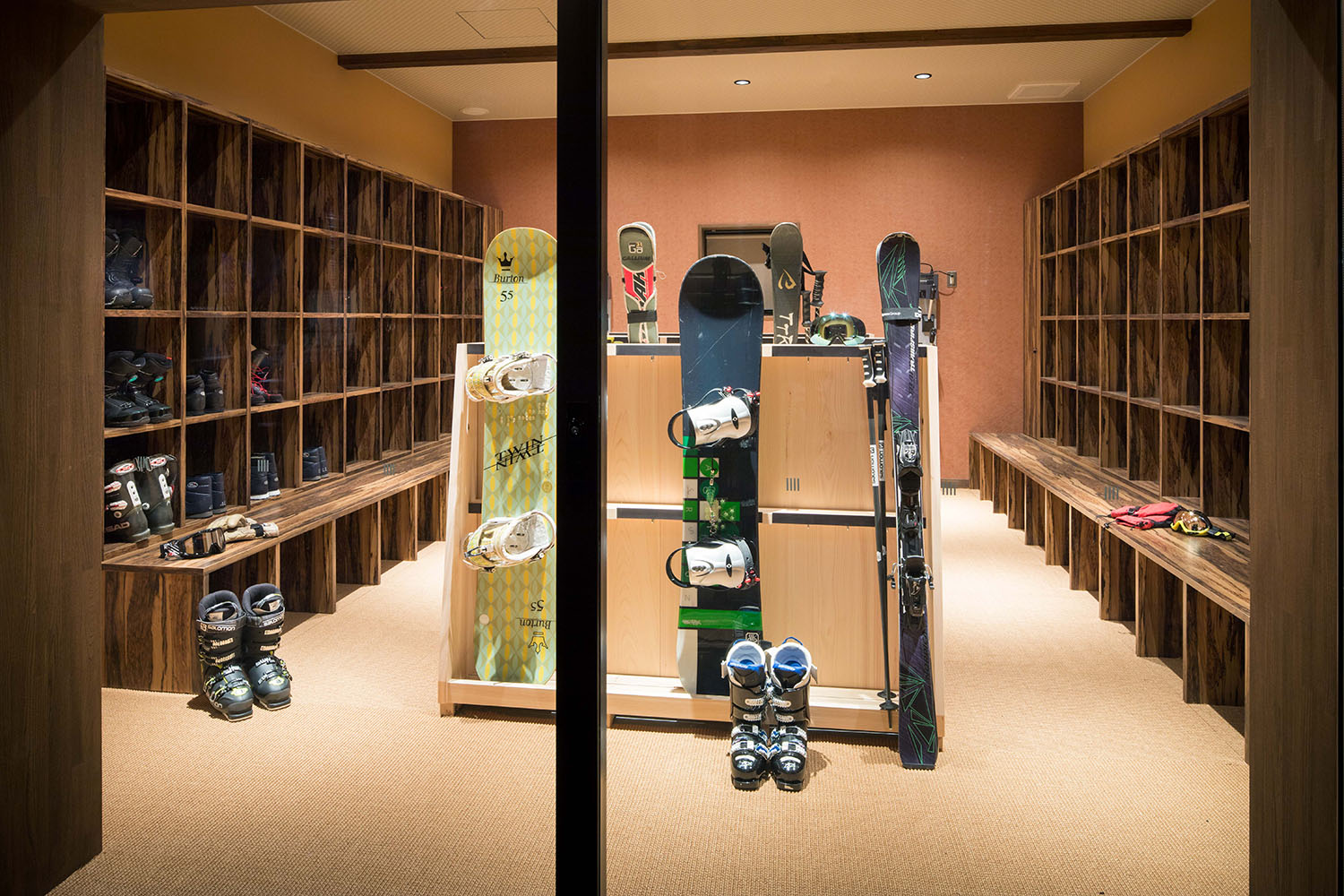 Inside the "Kai Alps", there is a "tool-only drying room" equipped with a state-of-the-art air control system.There are lockers for boots and racks where you can lean against the boards, so the room is tidy and you don't have to look for your own tools the next day.Above all, the tools are completely dry in the morning, so you can have a pleasant day.
You can play as soon as you arrive at the ski resort!
Accommodation plan with common lift ticket
If you use the "Hakuba Valley Common Ticket" or "Able Hakuba Goryu & Hakuba47 Common Ticket", a plan with two types of lift tickets, you can enjoy snowboard trips at a reasonable price. The "Hakuba Valley Common Ticket" is recommended for those who want to enjoy each ski resort in the Hakuba area for a long stay.
The lift tickets handed to you at the front desk of "Kai Alps" are not vouchers but actual tickets, so you can use them as soon as you arrive on the slopes.
▶ ︎Hakuba area(10 ski resorts)共通リフト券付き連泊優遇プラン_2泊大人1名・1泊¥27,274~(夕食・朝食付き ※宿泊費は日程により変動)/期間:2018年12月1日~2019年3月31日/各スキー場間をむすぶ有料シャトルバスが無料に/リフト券は初回利用日から3日間有効。
▶ ︎白馬五竜 & Hakuba47 共通リフト券付きプラン_1泊大人1名・¥21,802~(夕食・朝食付き ※宿泊費は日程により変動)/期間:2018年12月1日~2019年3月31日
[Hoshino Resort Kai Alps]
398-0001 Taira, Omachi City, Nagano Prefecture 2884-26
TEL: 0570-073-011 (Kai Reservation Center / 09: 00-20: 00)
Access: Approximately 15 minutes by car from JR Shinano Omachi Station
Number of guest rooms: 48 (19 Japanese-style rooms, 19 Japanese-style rooms with loft, 8 Japanese-style rooms with hot spring bath, 2 separate rooms)
Check-in 15: 00 | Check-out 12:00
Facility WEB:https://kai-ryokan.jp/alps