Hello, this is CAP.The update was delayed considerably.Is there a retirement theory in the streets?No, I'm fluttering with new businesses and so on.However, we are steadily starting for the 18th day of the 19-100 season.This year's autumn AUS trip (here) Has an advantage, so as of December 12th, it is already on the 5th.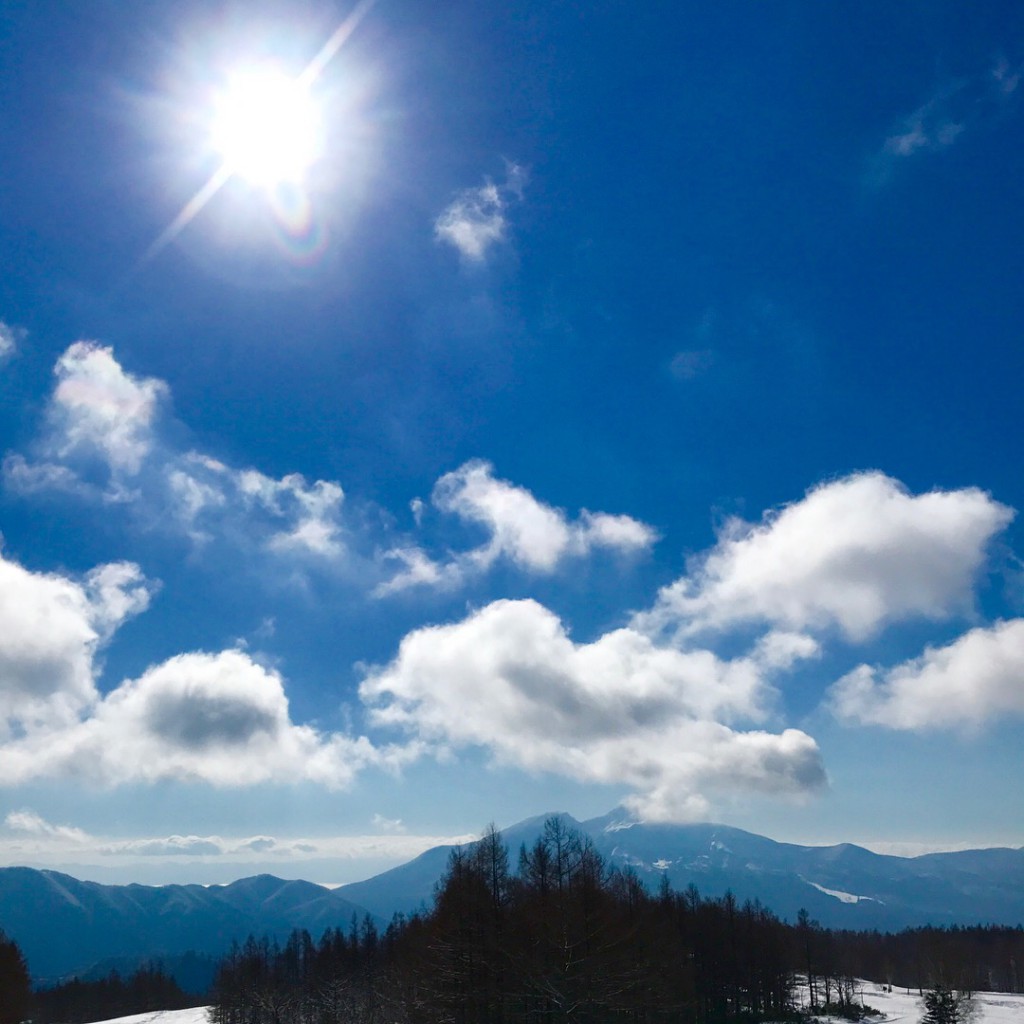 ⬆️ It's nice to live near the mountains.Grandeco will open from November 11rd.This year is unprecedentedly auspicious.Of course, the CAP is flirty and slips.After the blank is vacant, I always suffer from generalized muscle aches that are going to be abandoned, but this year it is accelerating.My legs, arms, and neck don't rise at all & don't move?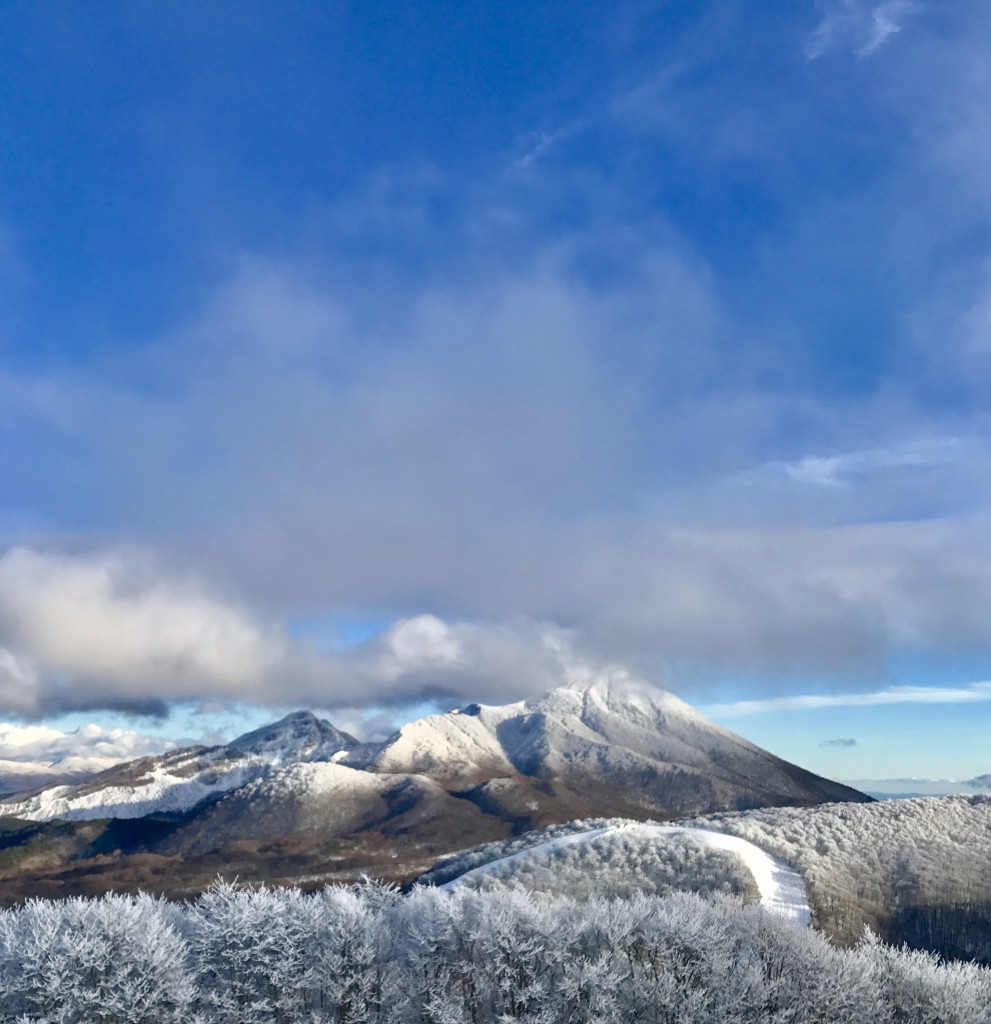 ⬆️ But that's right.It keeps slipping.Just shake your body with a whip ...Especially this year, the amount of whipping is large.The reason is that I want to "return to the origin".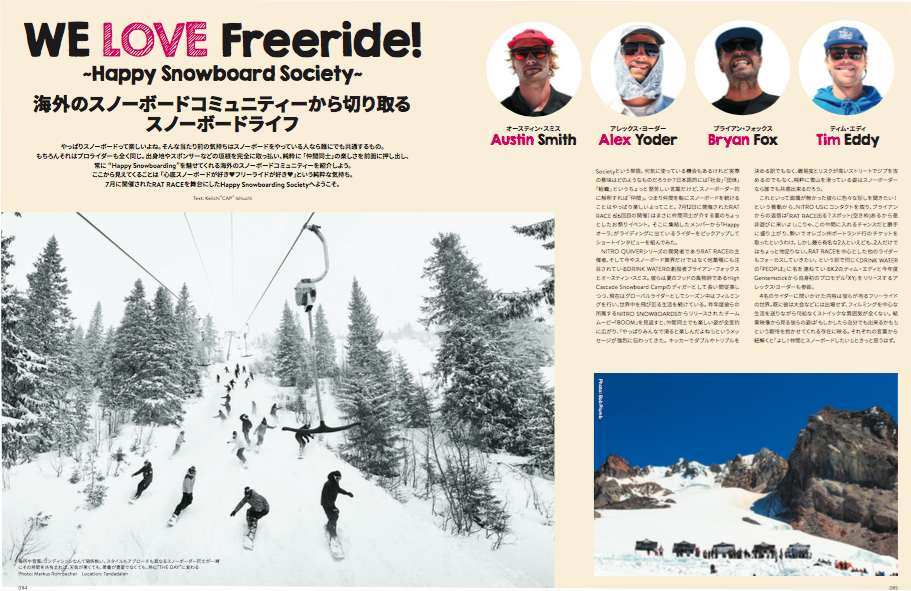 ⬆️ FREERUN As introduced in "WE LOVE SNOWBOARDING" in the September 9th issue, enjoy more mountains with your friends.And make the freestyle elements even more intense.More than 27 years ago, going back from now. CAP was in Jackson Hall, Wyoming, USA, where Travis Rice and Bryan Iguchi live.The "origin" that I got a glimpse of there was purely enjoying the moment in the mountains.I've been devoted to SNOW SURF for the past few years due to the influence of my work, but I think it's okay to revive the elements of "flying" and "turning" that are the "origin" of snowboarding. ..that's why…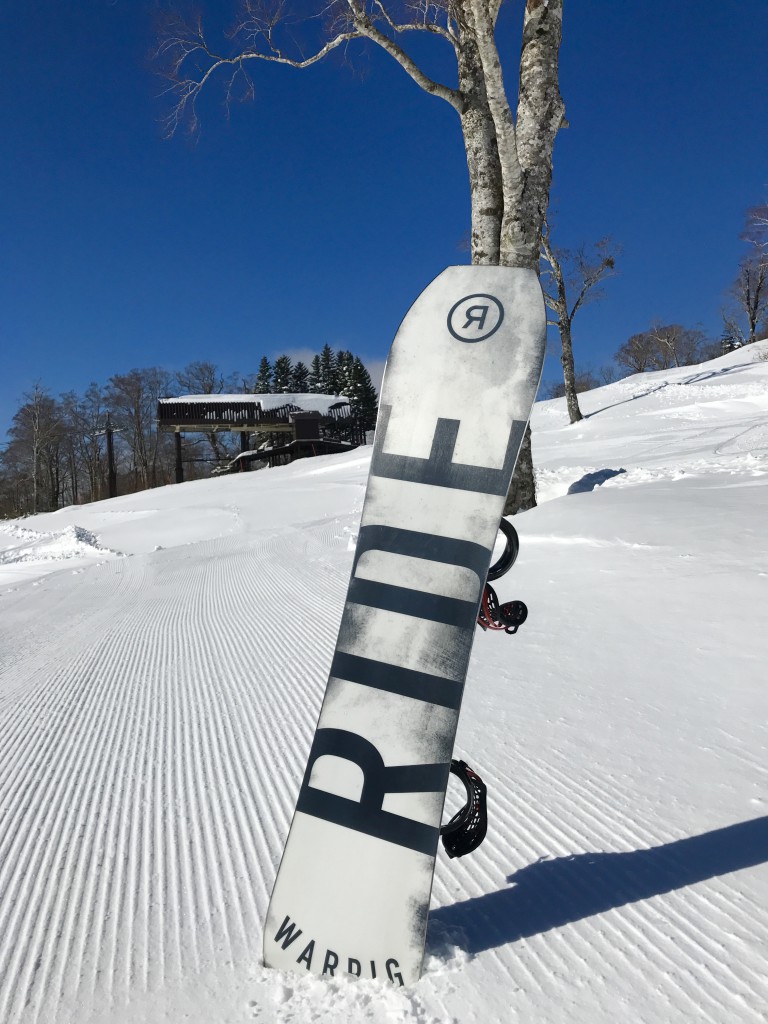 ⬆️ Maybe it's WARPIG? Continuing from last year, 142cm XS has been added to the lineup with the kindness of RIDE JAPAN.To be honest, tricky tricks may be difficult for CAP, whose muscles are already degenerating, but I still want to pursue freestyle.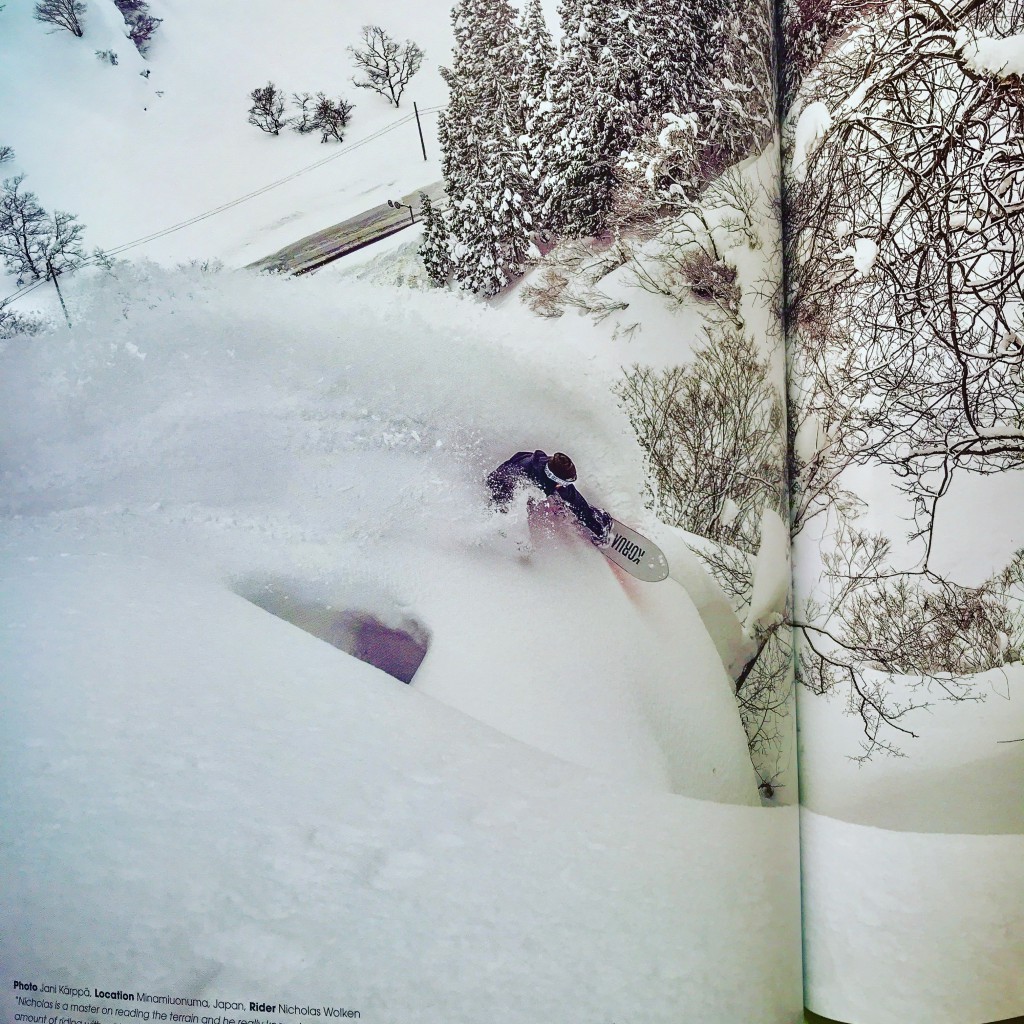 ⬆️ (Photo from Finland's SPIN MAGAZINE) There is another reason to whip and slip on an old body.That is because Antti Autti will come to the Aizu area to shoot from the beginning of February.In about two weeks, I made a short movie by shooting on the slopes, backcountry and side country on the mountain of Aizu.Do you want to appear in it "chakkari"? Since last year, Antti has been KORUA SHAPES (website) And come with the founder and rider Nicholas Wollken (rider in the photo).
[youtube http://www.youtube.com/watch?v=o8RgBKlfJl0?rel=0] ⬆️ Can you make Aizu VER like this?I'm looking forward to it.We are still undecided, but we are planning to hold RIDE WITH ANTTI, so we will share it as soon as we know the details.Lastly, NITRO's team movie released yesterday.Seeing this makes everyone want to slip.
[youtube http://www.youtube.com/watch?v=ic6gRAKUVDc?rel=0]
Click here for the main story →RED BULLTV
POSTAL CODE