This project is to introduce a backcountry-like slope.It was triggered by many comments such as "I want to ski outside the ski resort" and "I wonder if I should climb the snowy mountains alone" to me who is skiing in the backcountry.
Even if you are taken to a backcountry guide, you can only rely on your skills to slide on tree runs and deep snow.First of all, it is a project that I started with the desire to introduce backcountry-like slopes all over the country in order to hone my skills on the backcountry-like slopes and take steps to gain experience.
The first of the "Backcountry Slopes", a project to ski on a slope like a backcountry, began at Rusutsu Resort.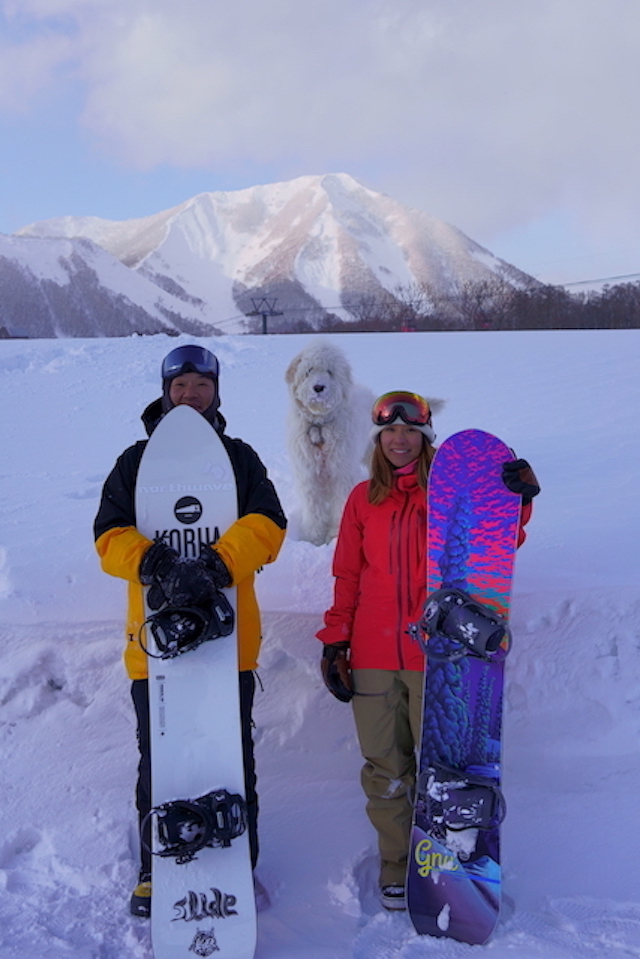 The rider decided to skate with Maki Miyazaki, who lives in Hokkaido and supports the same Drake binding and Northwave boots.
"Which ski resort is closer to the natural mountains? .. .. 』\
Since I was staying at Niseko base in Hokkaido from the latter half of this season, Rusutsu ski resort came to my mind.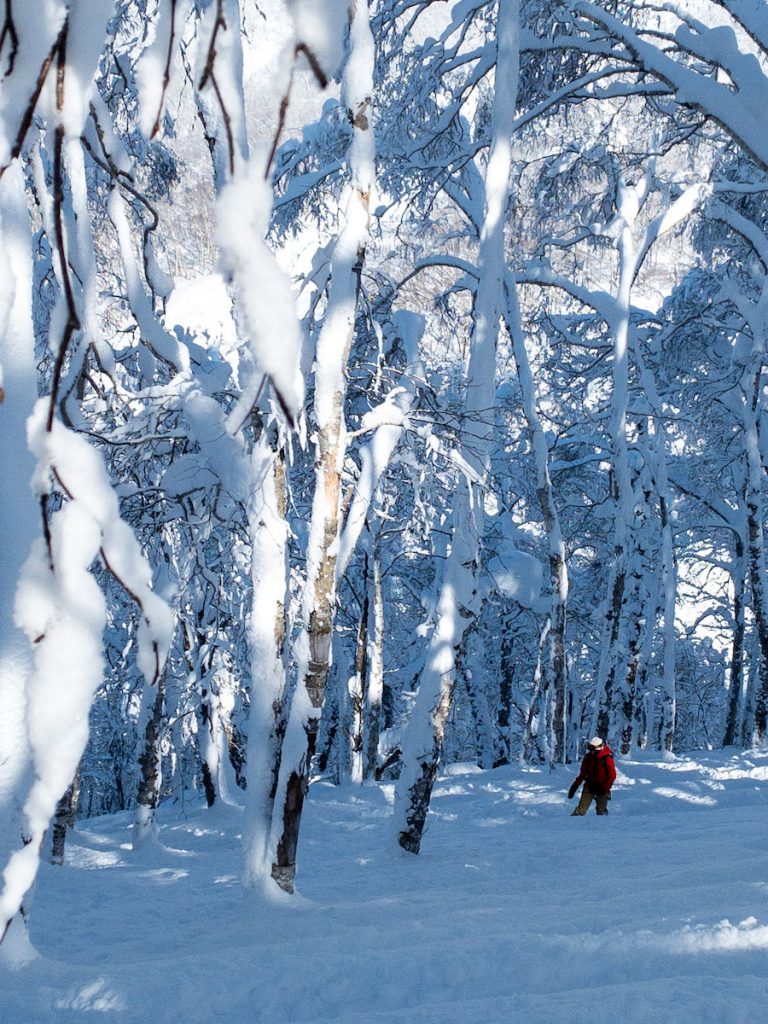 Last season, when Corona wasn't widespread, I skated Rusutsu when I coached the American girls camp BTBONDS, but not only the American girls but also I, the Japanese, had a vivid memory of surprise. There is.
It's no wonder that the size of the slopes and the amount of snow that make you feel as if you're sliding down the entire mountain is a sacred place for powder snow that is well known overseas.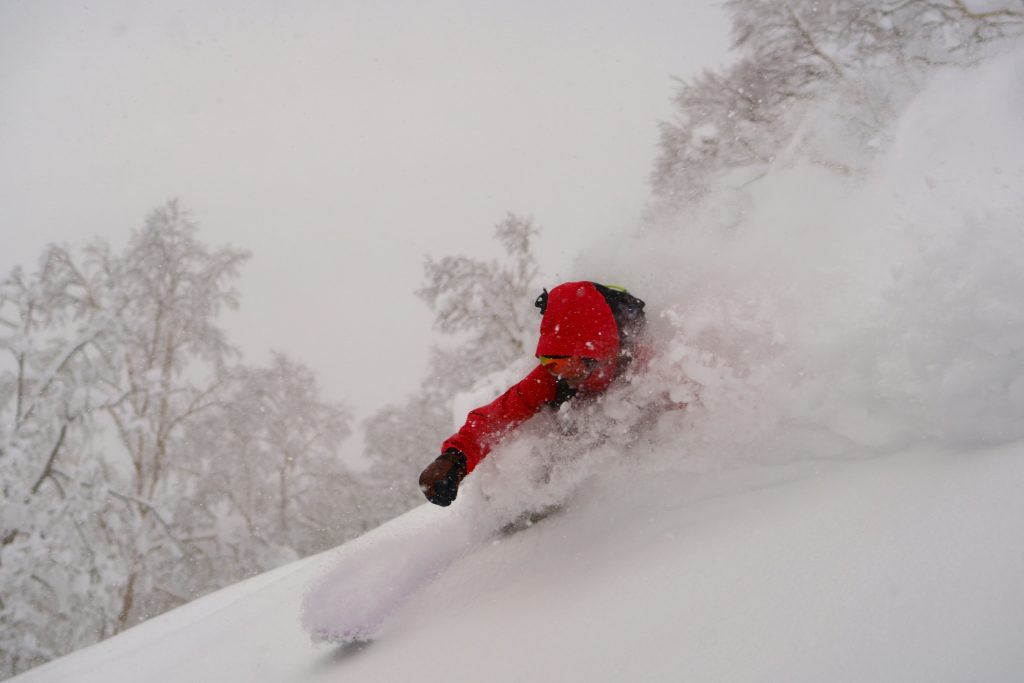 Skiers and snowboarders from all over the world have been gathering in this area for many years now, but this season was less than usual due to the influence of the coronavirus.
This time Rusutsu was shot at the end of February.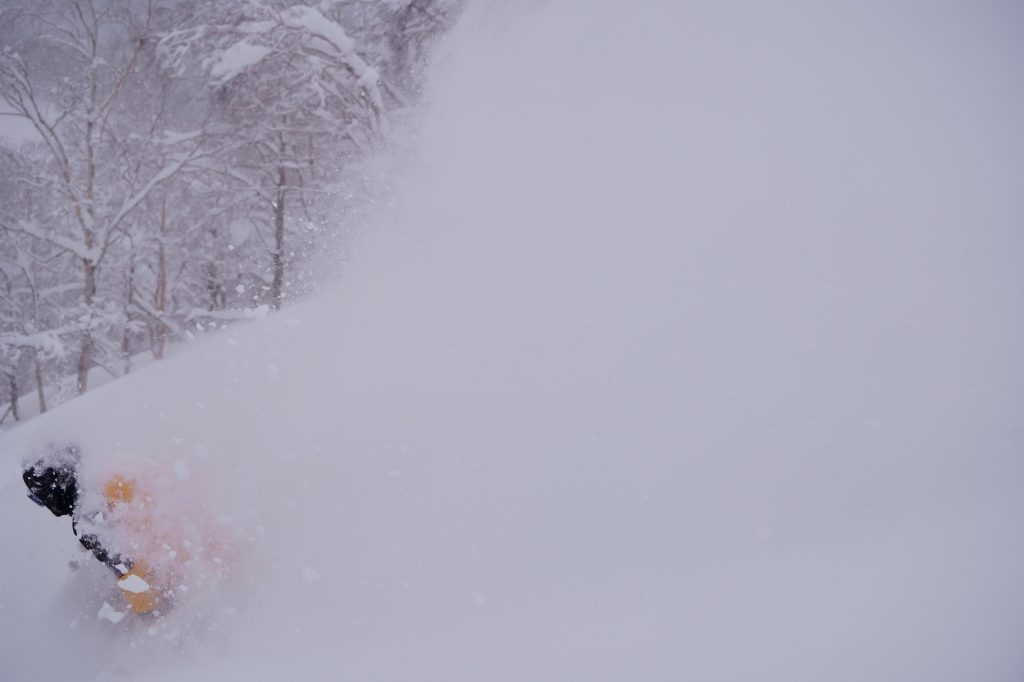 His powder turn is commonly known as a razor return.
The feature is to give overhead powder in an instant.
When I first saw his powder turn, I was surprised at how cool it was.
It's a turn that makes me one of the top three riders I've seen.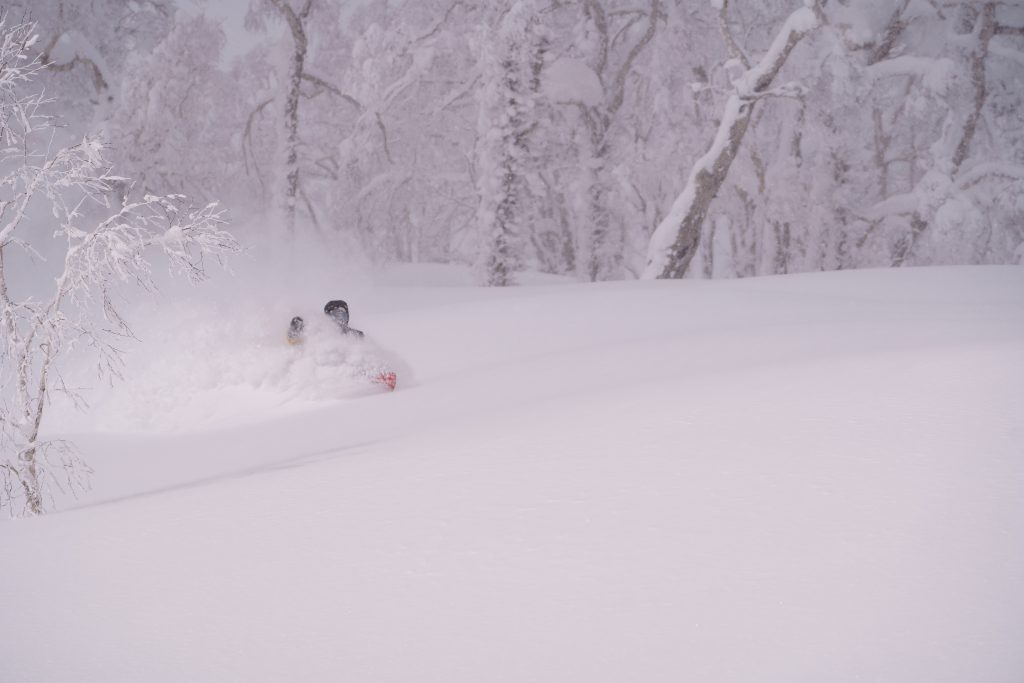 "Maki-san, why can you make such a turn? What's the trick?" I asked during this shoot because I wanted to wear his razor return.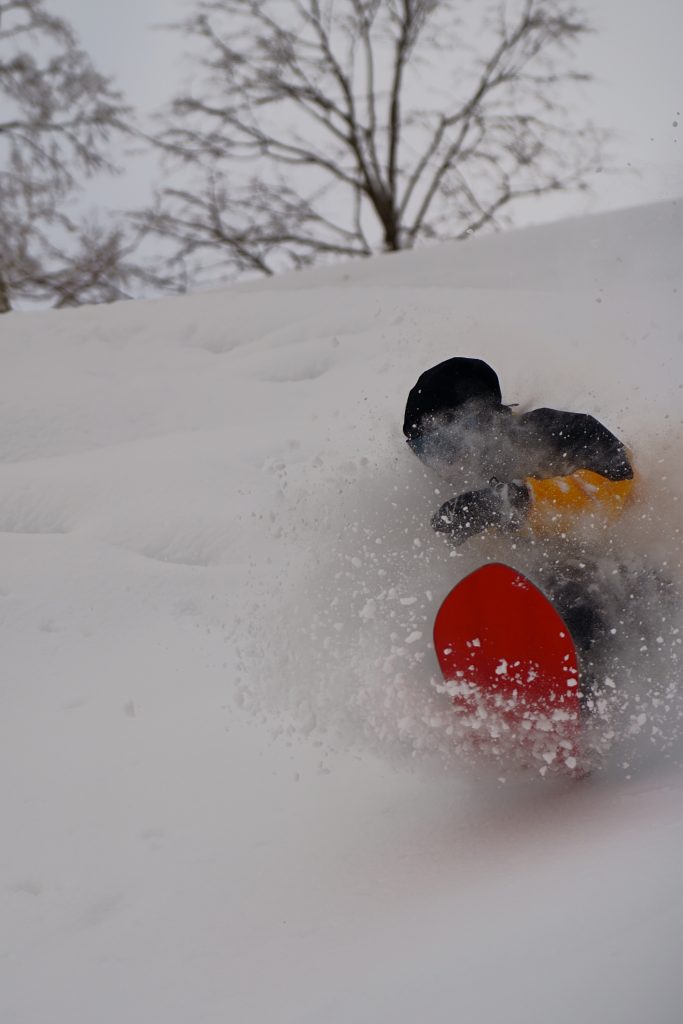 "It's carving," Maki told me.
A carving turn on a hard, snow-packed burn,
The powder turn on soft snow looks different, but it seems to be firmly connected.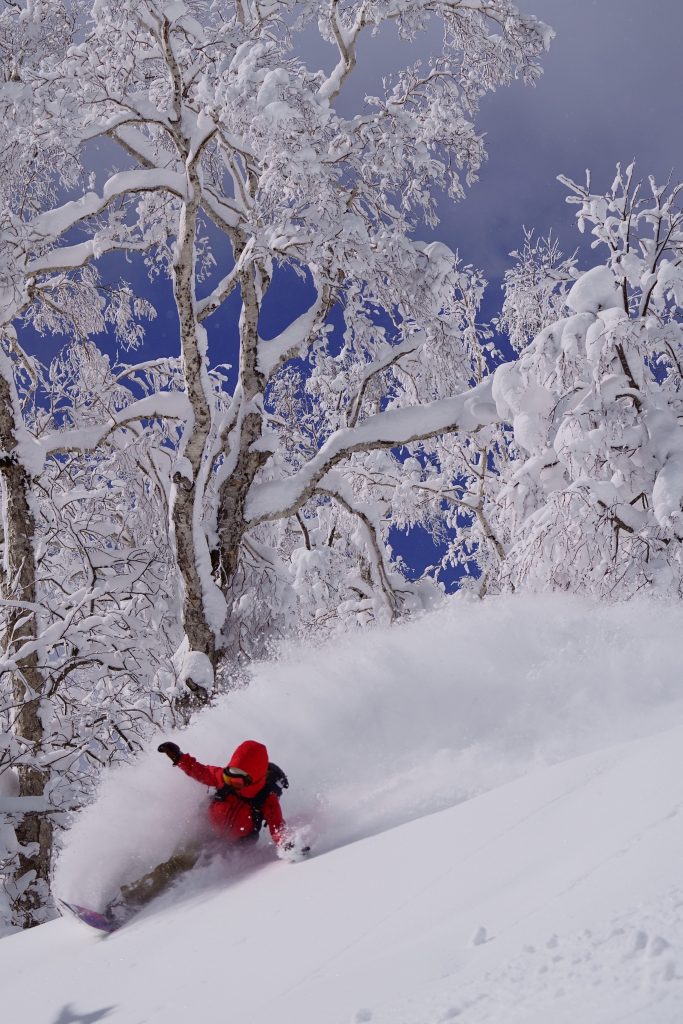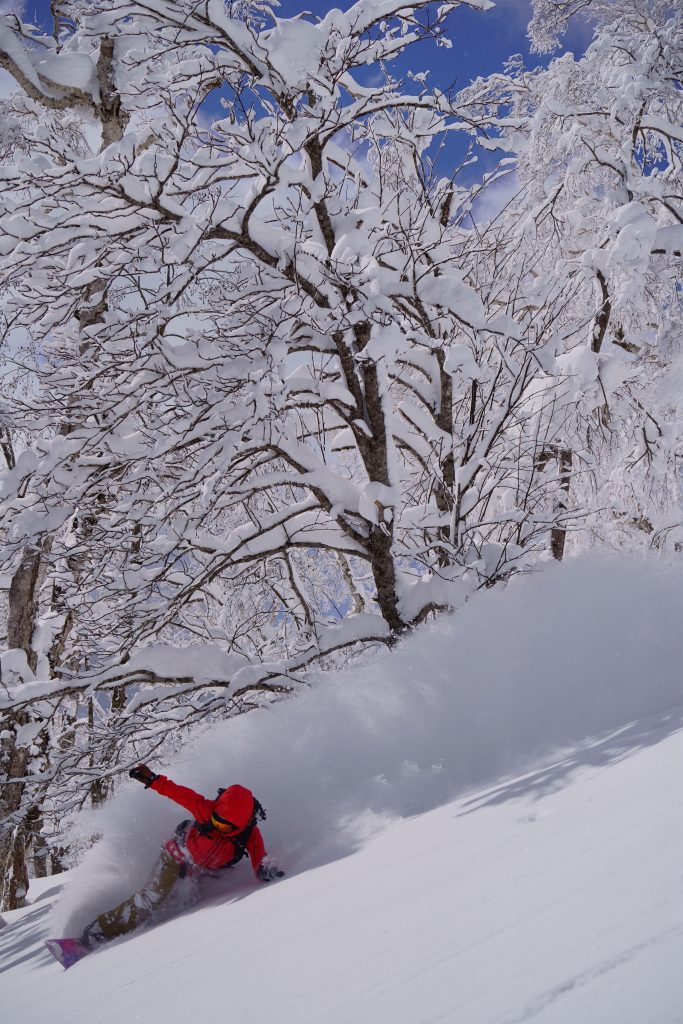 When I was a beginner, I called a drift turn and made a turn by shifting my hind legs.
If you can do that, it will be the way for all snowboarders to remember the carving turn.
The carving turn uses the edge of the board to make a turn while keeping the center of gravity of the body in the center.
It is a way of slipping where only one edge line remains.
However, it is very deep, and even the same good rider has a completely different head position and body tilting method.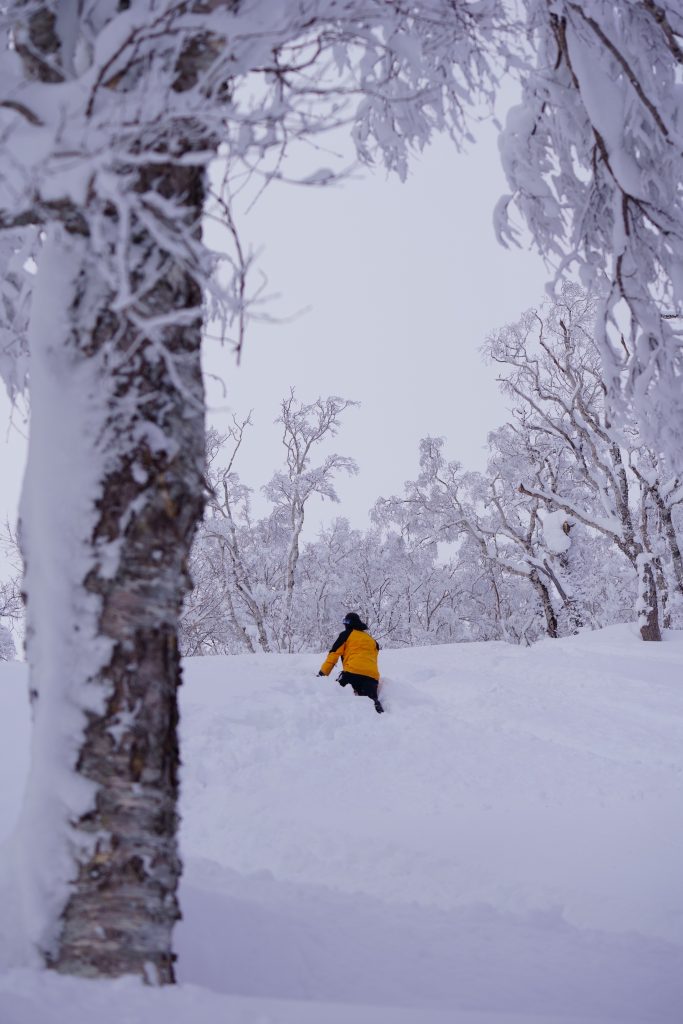 There will never be one answer as different people do different carvings.
Because the skeleton and muscle strength are different, it is natural that the way of sliding also changes.
You'll have to slip around to find a carving turn that suits you best.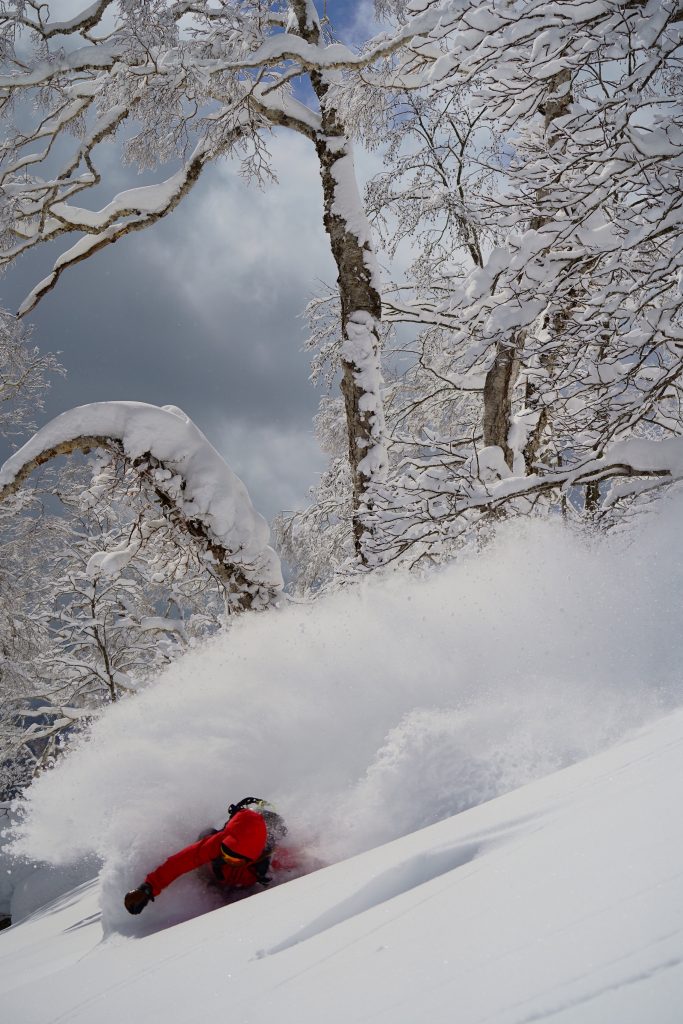 And since the carving turn improves the skill of using the edge, it is a very important tool even for half pipes and jumps.
While talking about that, we shot on every slope to enjoy all the courses at Rusutsu Ski Resort.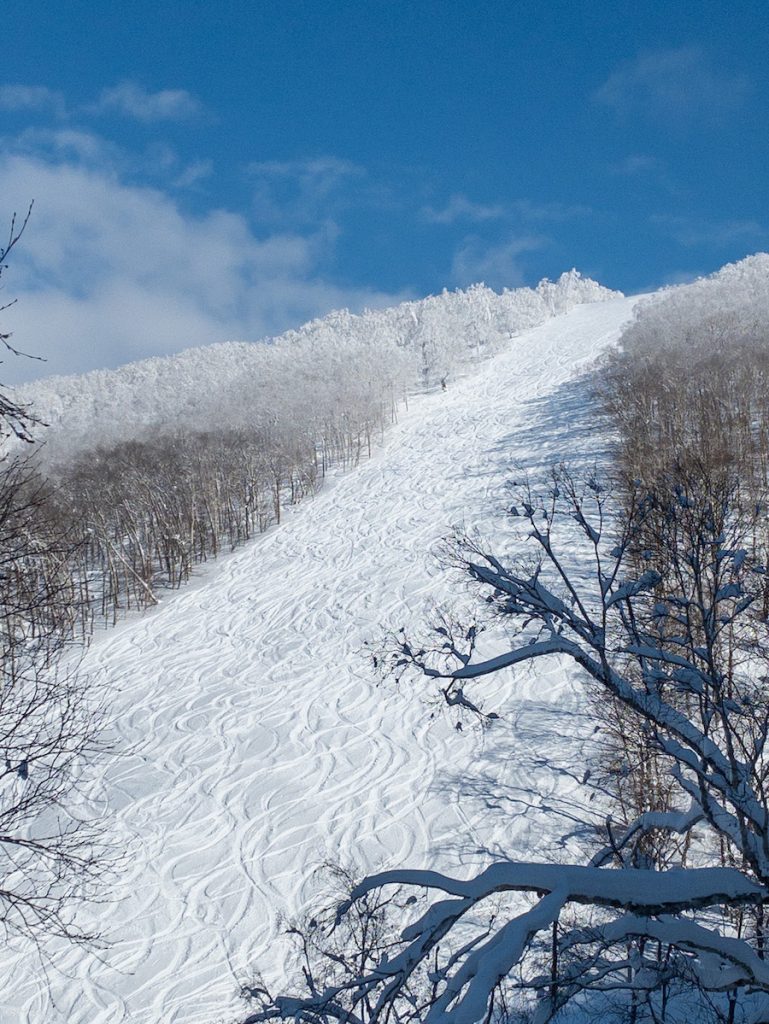 It snowed heavily until the day before, and it was a fine day and it was exactly THE DAY.
It's the best day of the season, with good snow and good weather.
We were absorbed in it and kept slipping.
Continue to Vol2.
Shooting cooperation: Rusutsu Resort
ラ イ ダ ー
Maki Miyazaki 23 years of snowboarding experience
Koruashapes ,, Drakebinding, Northwaveboots
Regular stance F24R3 52.5 cm
ラ イ ダ ー
Mari Mizukami Snowboarding history 26 years
GNU snowboards, Norrona, Drakebindings, Northwaveboots, Spy goggle, Hestra gloves
Goofy stance F21 R3 51.5 cm
カ メ ラ マ ン
MZKphotofilms