A board that allows you to enjoy the world-class Japanese powder to your heart's content, with light operability even in narrow trees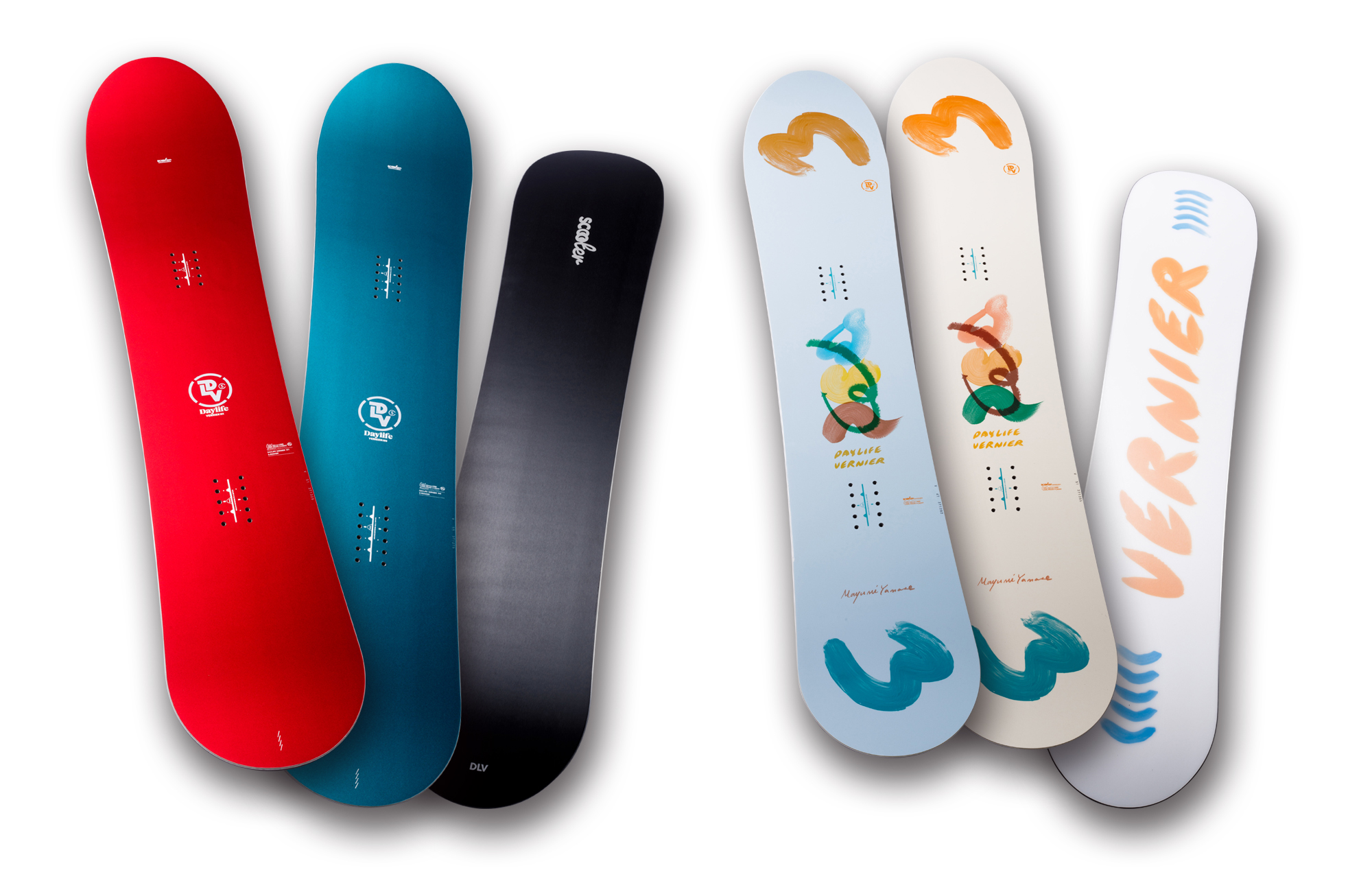 Scooter Snowboard
DAYLIFE-VERNIER
Size: 147, 151 (Women's), 155, 159 (Men's)
Price: ¥ 121,000 (tax included)
DAYLIFE-VERNIER DESIGN LIMITED
(Special design limited model)
Size: 147, 151 (Women's)
Price: ¥ 121,000 (tax included)
"DAYLIFE-VERNIER", which adopts a tapered shape with a 2R side curve with a small radius on the tail, with the ride quality of "DAYLIFE" as the starting point.This board is a model that thoroughly pursues operability in powder so that you can fully enjoy Japan's high-quality powder snow, which is attracting attention from all over the world. It has the most buoyancy in the Scooter lineup and is shaped to go into deep powder with absolute confidence.
It features a lightweight design with a light swing weight, excellent propulsion with the sophisticated S-Rocker, and quick turning.In Japan's snowy mountains, trees are often densely packed to enjoy tree runs, and agile operability is required.Therefore, we adopted the best shape for those who want tail operability such as acceleration, ollie, switch in case of emergency, etc. while keeping the tail length to a minimum while reducing the setback.It is designed with a shape and side curves that are easy to move in powder.
In addition, although it is a board for powder running that creates a large amount of buoyancy in powder, it has excellent operability and exhibits high performance in general free running.You can enjoy smooth and nimble carving turns on compacted snow with a mid-flex that takes into consideration the high terrain adaptability and operability.
155 and 159 have carbon ribs between the stances.Controls excessive board flex under extreme loads, such as fast turns with a backpack, without stiffening the overall flex.The DAYLIFE-VERNIER is a high-performance board that has been thoroughly developed down to the smallest detail.
The release of a limited edition model with graphics by artist Mayumi Yamase has become a hot topic.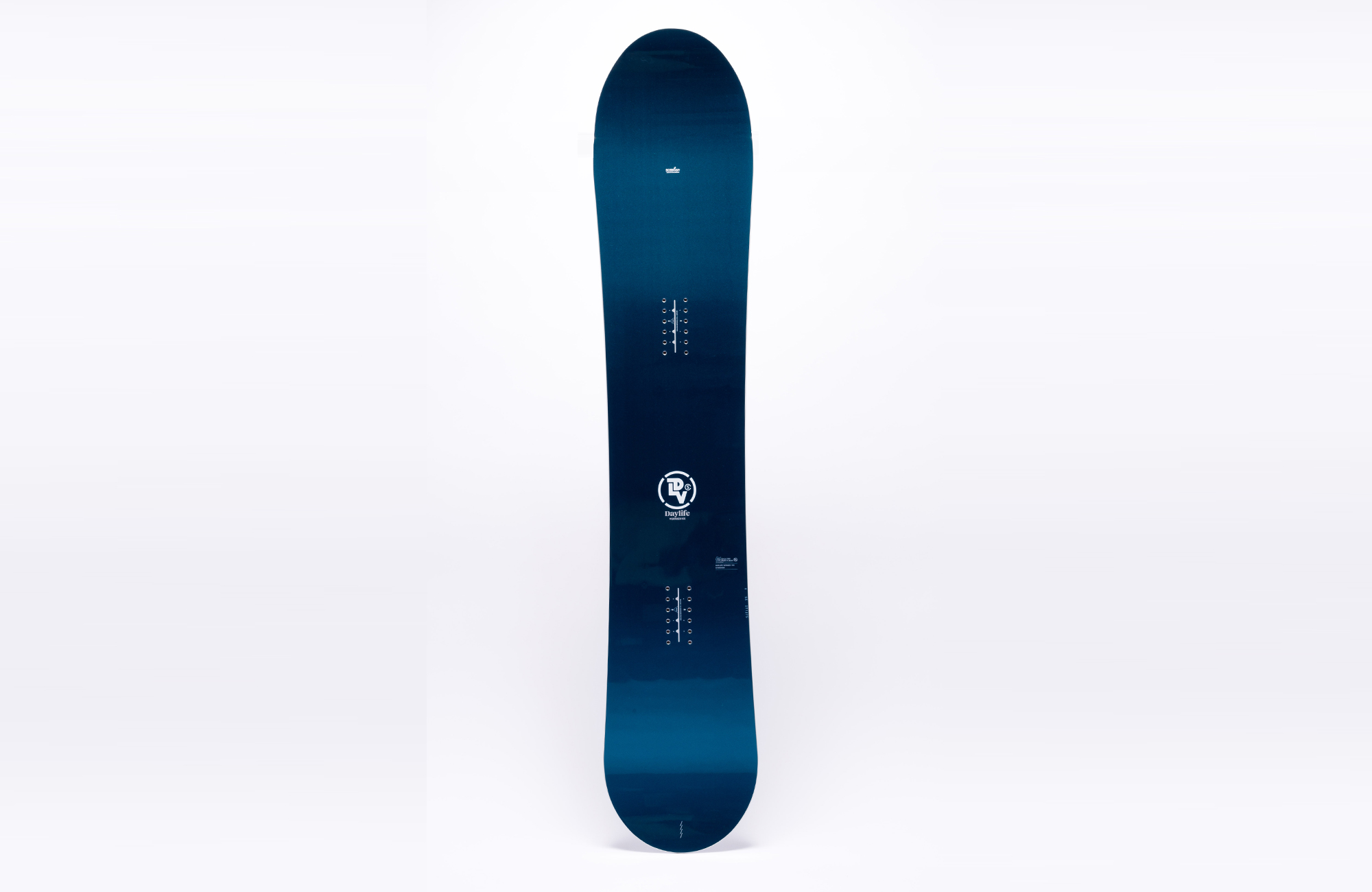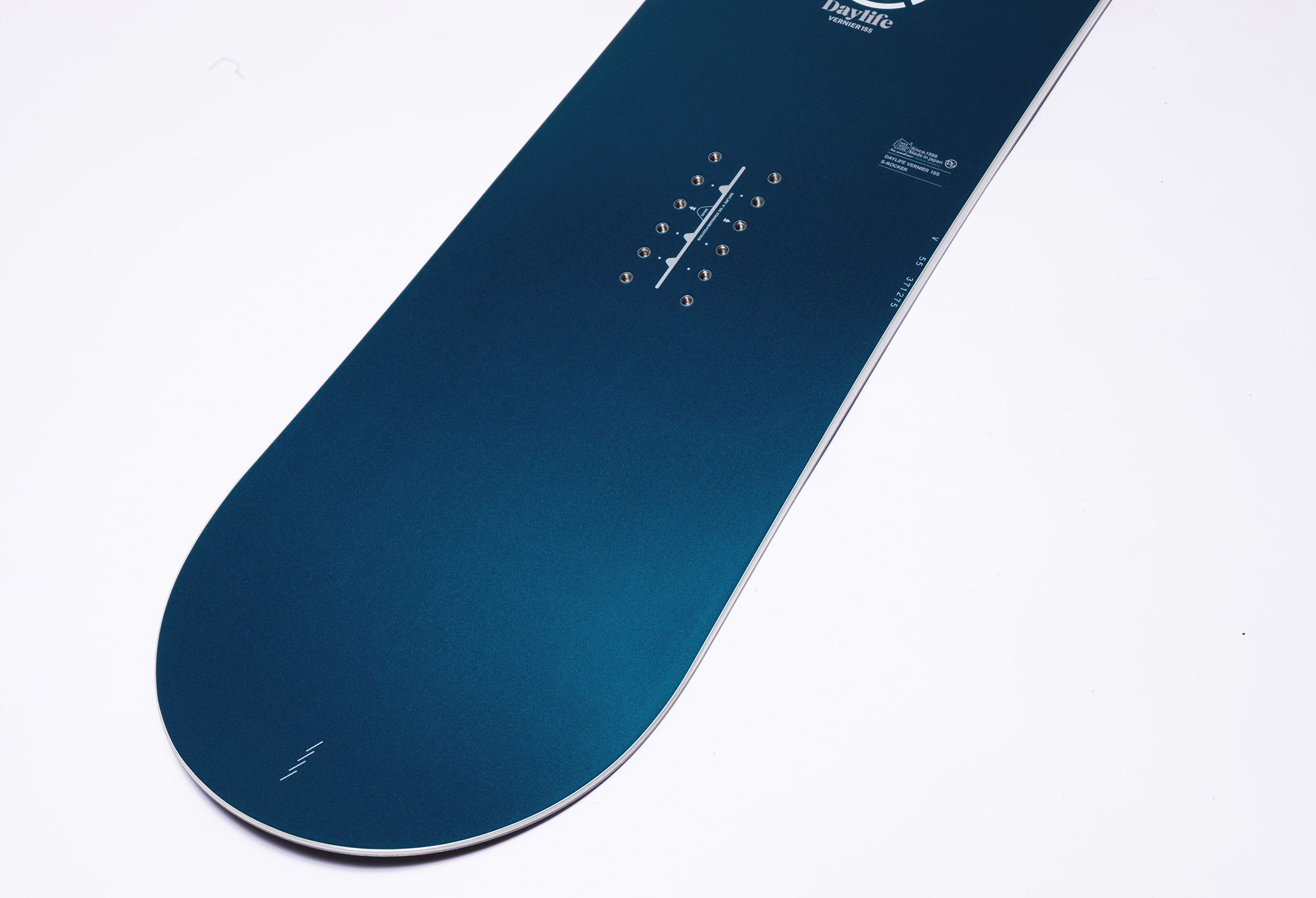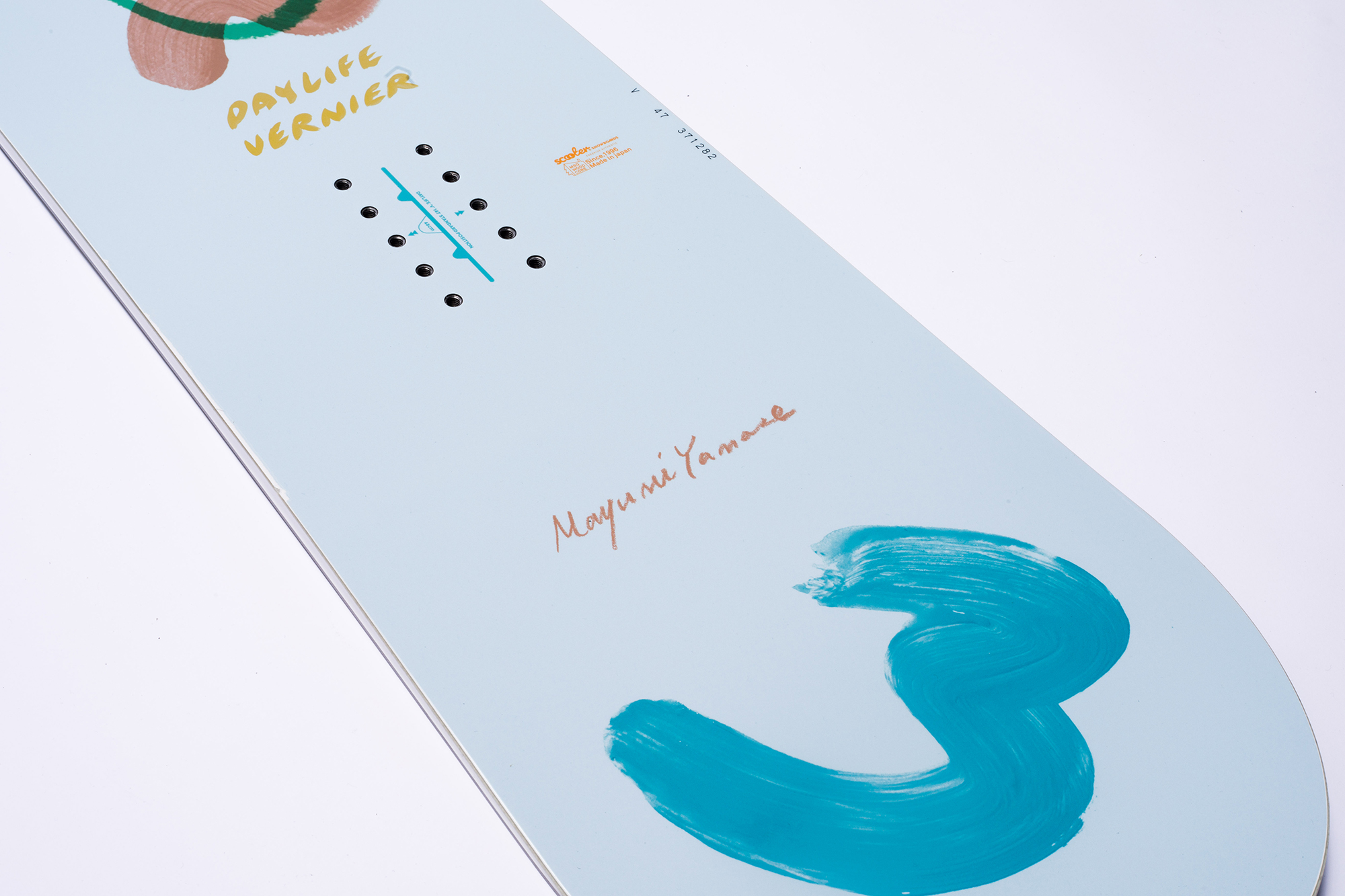 ---
> Pre-emptive gear special feature: Scooter Snowboard
>A representative model "DAYLIFE" that condenses Scooter's technology to enjoy comfortable free riding anyway
>DAYLIFE-THRUSTER manual carving board with S-camber for speed-oriented powder and hard burn
>Carving boards "MACHS" and "GRAN'MACHS" that adopt the shape of a powder board and pursue good running.
Click here for information on the latest lineup of Scooter Snowboard
Scooter Snowboard BRAND PAGE
Scooter Snowboard 2023-2024 digital catalog release