Mid-flex model with easy board control,
The directional shape has high straightness and running performance.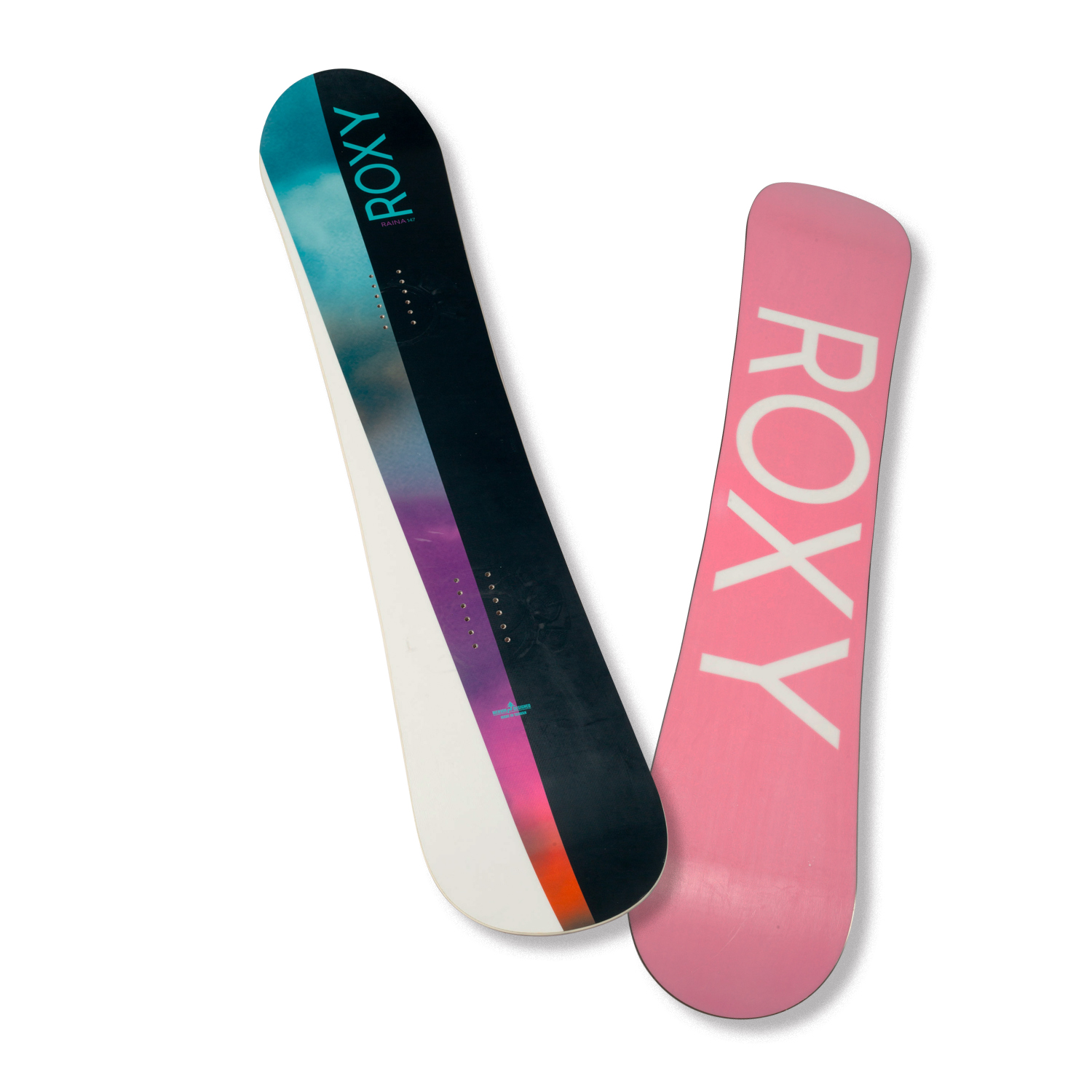 ROXY
RAINA
SIZE: 139, 143, 147, 151cm
PRICE: ¥ 52,000 (tax excluded) ¥ 57,200 (tax included)
In action sports such as snowboarding and surfingNO.1Reign as a girls brandROXY..Big news that Pyeongchang Olympic gold medalist Chloe Kim has joinedROXYIt makes you feel the momentum of.X-GamesKnow-how to win on the world stage such as the Olympics and the Olympics will be useful for various levels of snowboard development from beginners to advanced players.After a long period of repeated testing with many top riders, the best board for female snowboarders is complete.ROXYIt is the production of the boardLIB TECH,GNUMarvin, the same American handmade factory as.For this reason, Marvin's companies such as "Banana Technology (a structure that reduces tipping on the reverse edge and facilitates board control)" and "Manet Traction Edge (a structure that firmly grips the snow surface with a wavy edge)" Unique technology is thisROXYIt is also installed on snowboards.
New model to appear from this season "RAINA"I want you to ride a snowboarder who wants to step up from beginners.With a mid-flex that is easy to control, and a structure called a directional shape that has excellent running performance, you can firmly feel and enjoy the feeling of running in free riding and powder.The secret is "C2(CXNUMX/2HornCamber) "Is in a double camber shape.If you step on the camber located slightly outside of both feet, you can firmly catch the snow surface and enjoy sharp carving at speed.The rocker located in the center makes it easier to handle the board and prevents unnecessary reverse edges.The "Magnet Traction Edge" used for the side curve has a characteristic wavy edge of different sizes and demonstrates high edge control performance even in a tight burn, not to mention carving regardless of the burn situation. It creates a trigger for jumps and jib movements.
I love snowboarding, but it's hard to improve...To those who are worriedROXYConfidently recommends "RAINA".This season, let's aim for a solid step up with a new model equipped with the latest technology.


C2 Hybrid: Twin camber with camber shape at both feet.The edges work well even on hard slopes, so you can ride at high speeds without worry.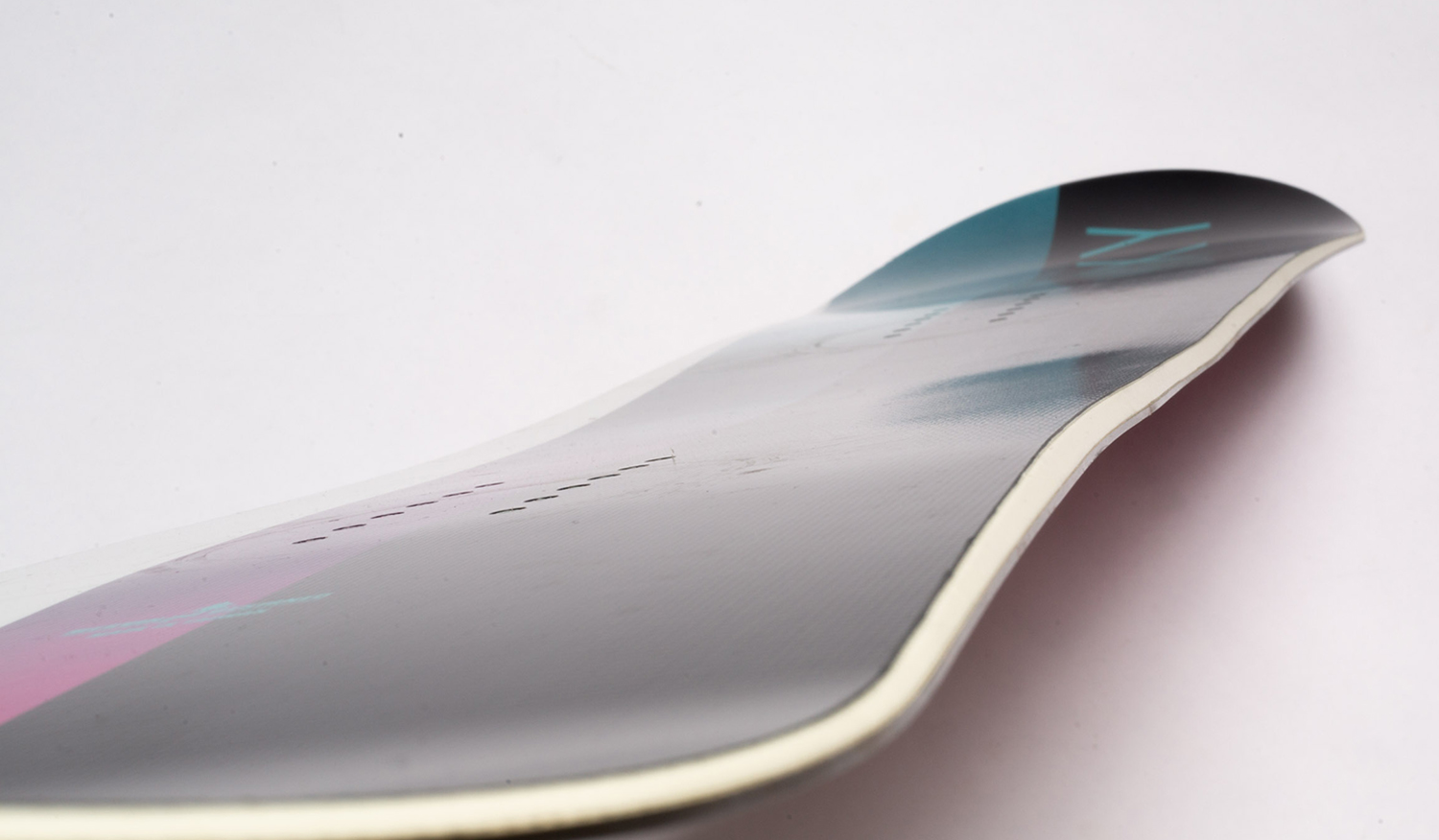 Uses a magnetic traction edge, which is a wavy edge with protrusions of different sizes.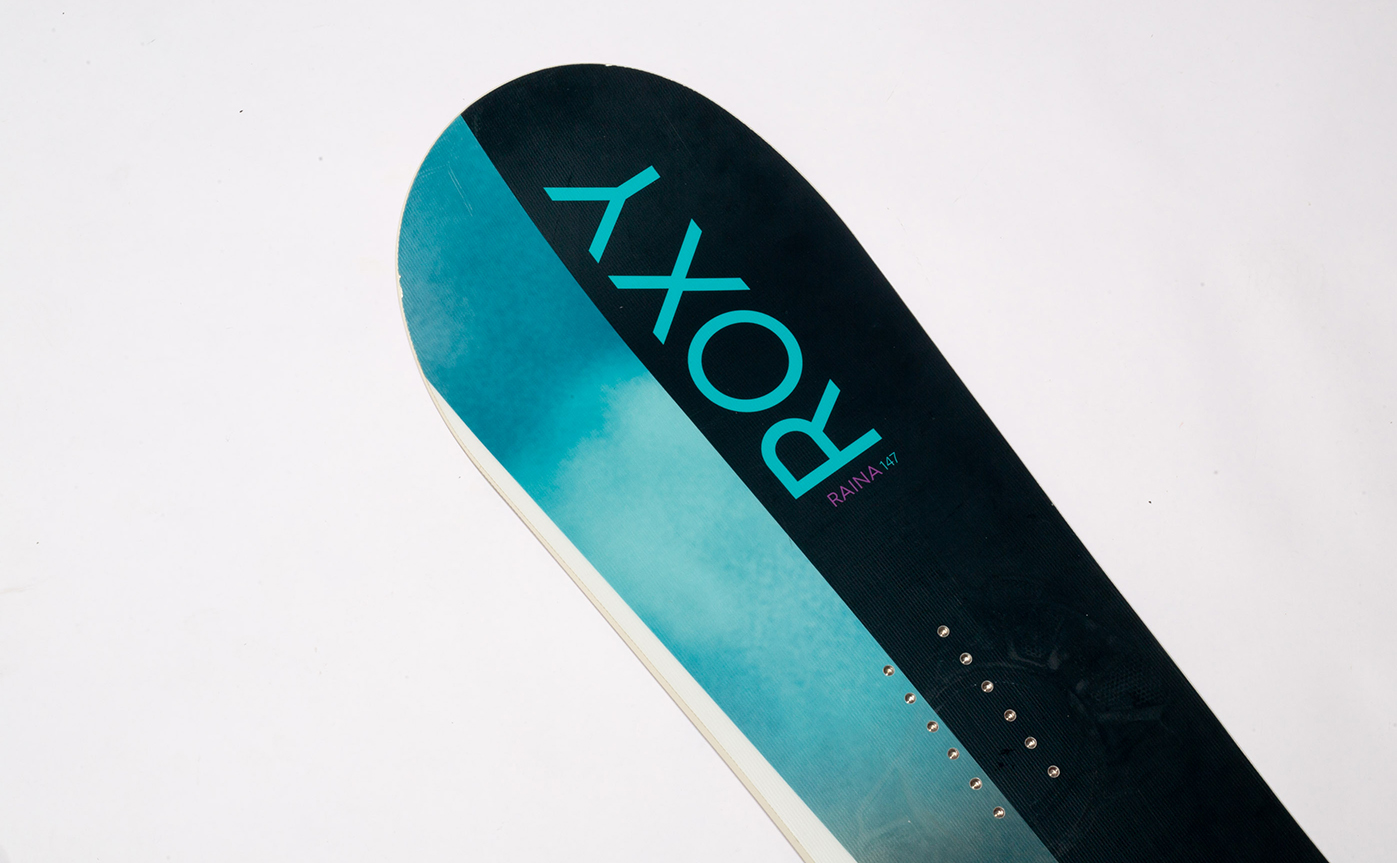 Smooth outline nose and tail.Directional shape has excellent straightness and running performance
> Pre-emptive gear special feature
>Freestyle board "XOXO" for advanced users who want to pursue jumps
>All-mountain board "SMOOTHIE" where you can enjoy a high floating feeling
>All-purpose directional board "BREEZE" that can slide comfortably from powder to snow-packed burn

---
Click here for information on the latest ROXY lineup
ROXY BRAND PAGE