Replace with an optional drive plate and adjust to your favorite flex,
Customize to your liking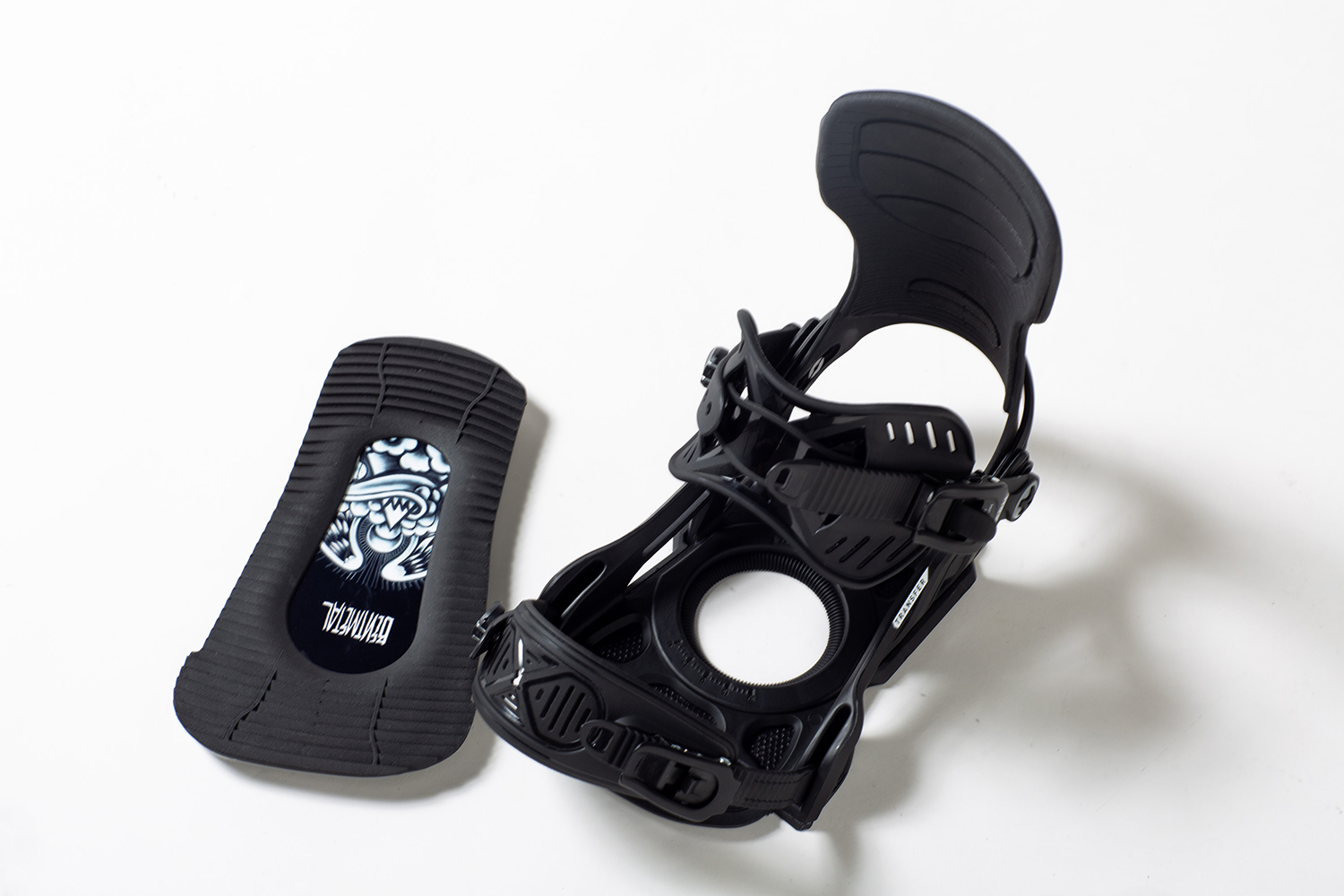 The BENT METAL binding has the feature that you can customize the binding with your favorite performance by changing the attached drive plate to a drive plate with a different flex sold separately.There are 3 types in the lineup."MEDIUM SOFT" with high flexibility with calcium fiber glass specifications with smooth repulsion."MEDIUM" with high shock absorption using magnesium fiber is attractive for its performance that can be used for a wide range of riding."FIRM" uses carbon fiber for the toe section and accurately transmits the response and power at high speed to the board for accurate control.Customize it to your liking in combination with the highback and enjoy more aggressive riding.
* The SOLUTION, LOGIC, TRANSFER, and FORTE models are compatible with the separately sold drive plate.
FLEX CONTROL DRIVE PLATE
(Sold separately drive plate)
MEDIUM SOFT

PRICE: ¥ 6,000 + tax
Calcium fiberglass specifications with smooth repulsion and high flexibility.

MEDIUM

PRICE: ¥ 8,000 + tax
Performance that can support a wide range of riding.A plate with high shock absorption that uses magnesium fiber.

SIGNATURE

PRICE: ¥ 10,000 + tax
Carbon fiber is used for the toe section.Accurately transmit the response and power at high speed to the board, enabling accurate control.
Pre-emptive gear feature: BENT METAL
>Ultra-lightweight model "AXTION" also used by Forest Bailey, which is newly introduced this season
>Girls line powers up! Lineup of all 3 models of "METTA", "FORTE" and "STYLIST"
>"TRANSFER" attracting attention from shop staff nationwide