Many people are aiming to improve in freestyle riding, such as flying kickers in the park and challenging jib items this season.It can be said that a high-performance protector is essential to reduce the risk of injury and practice repeatedly.Isn't there a lot of people who have already lost their balance with a jib item and hit their buttocks and have a painful experience?If you wear a high-performance protector, the pain will be greatly reduced.Therefore, it can be connected to the re-challenge without any damage.
However, there are many people who wear protectors only for the lower body, right?
A strong blow to the back or chest can lead to serious injuries, so there is no doubt that the upper body is highly necessary for trying full-scale tricks at the park.
Furthermore, what is important when choosing a protector is that it does not slip when worn.Since it is used during intense movement, choosing the right size is also important. , you should choose something that fits tightly and does not slip.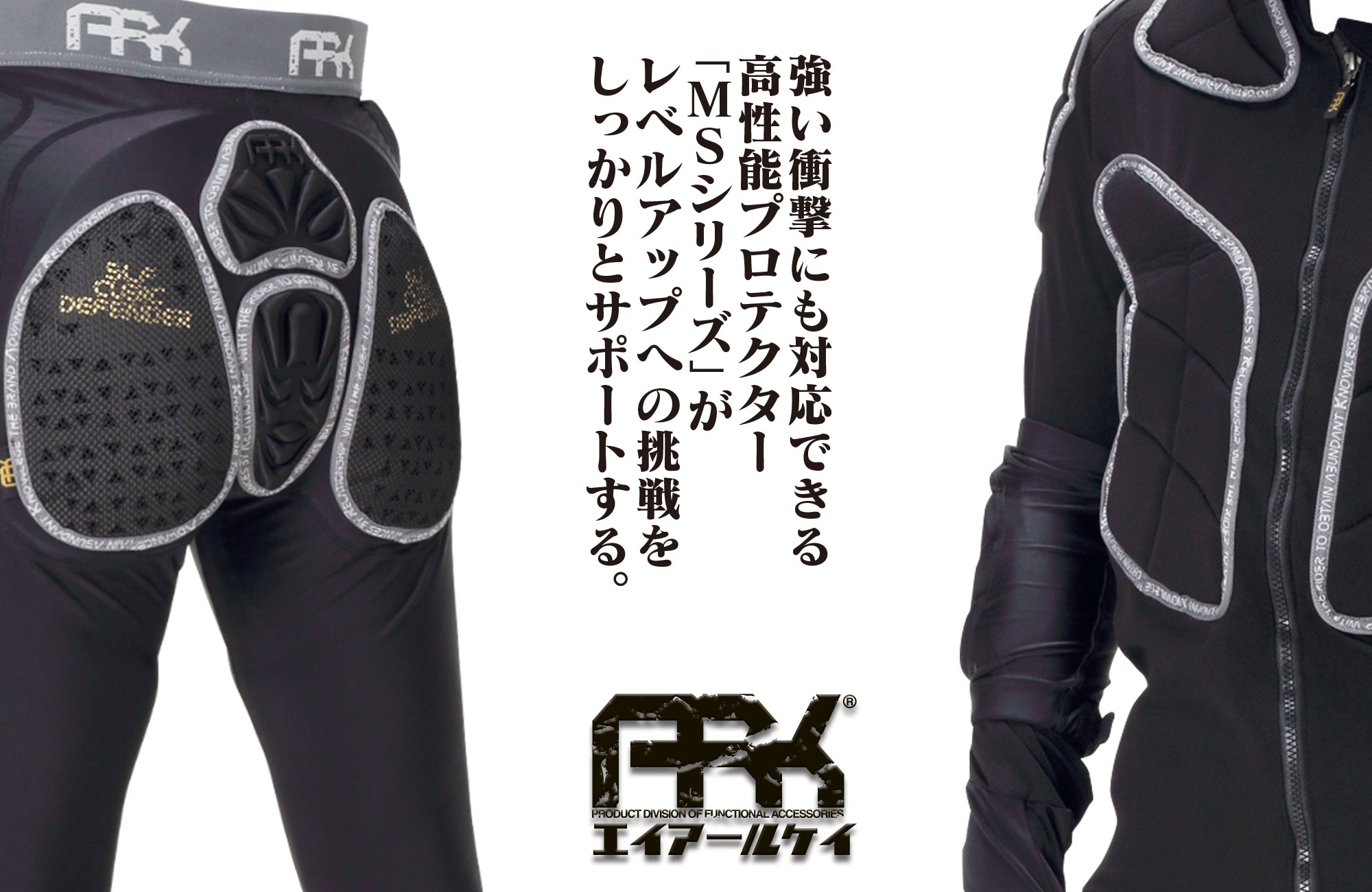 "ARK" continues to make highly reliable protectors used by many professional riders.Last time, we introduced ARK's high-end model, the STC series, which demonstrates the highest level of shock absorption.
This time, let's introduce the MS series, which is released as a high-grade model that can withstand strong impacts.
Rather than simply equipping the part that receives the impact with a pad, please pay attention to analyzing the characteristics of the impact applied to each part and equipping the optimum structure.
In addition, the shape and placement of the pads are carefully considered for ease of movement and comfort, and every detail has been devised to enable snowboarders to perform at their best. It's a protector.
MS BODY PROTECTOR
A model with the best support and comfort in pursuit of the latest technology
The pad placed on the spine part adopts a specially molded 3-layer structure with different degrees. The double adoption of PF-01FORM and 3D AIR MESH enabled impact absorption, repulsion, and dispersion that could not be obtained with conventional soft foam.By wearing an inner belt, the back pad is fixed in the appropriate position.The included elbow pads can be worn inside or outside depending on your preference.It looks rough at first glance, but once you put it on, you will be able to feel its ease of movement.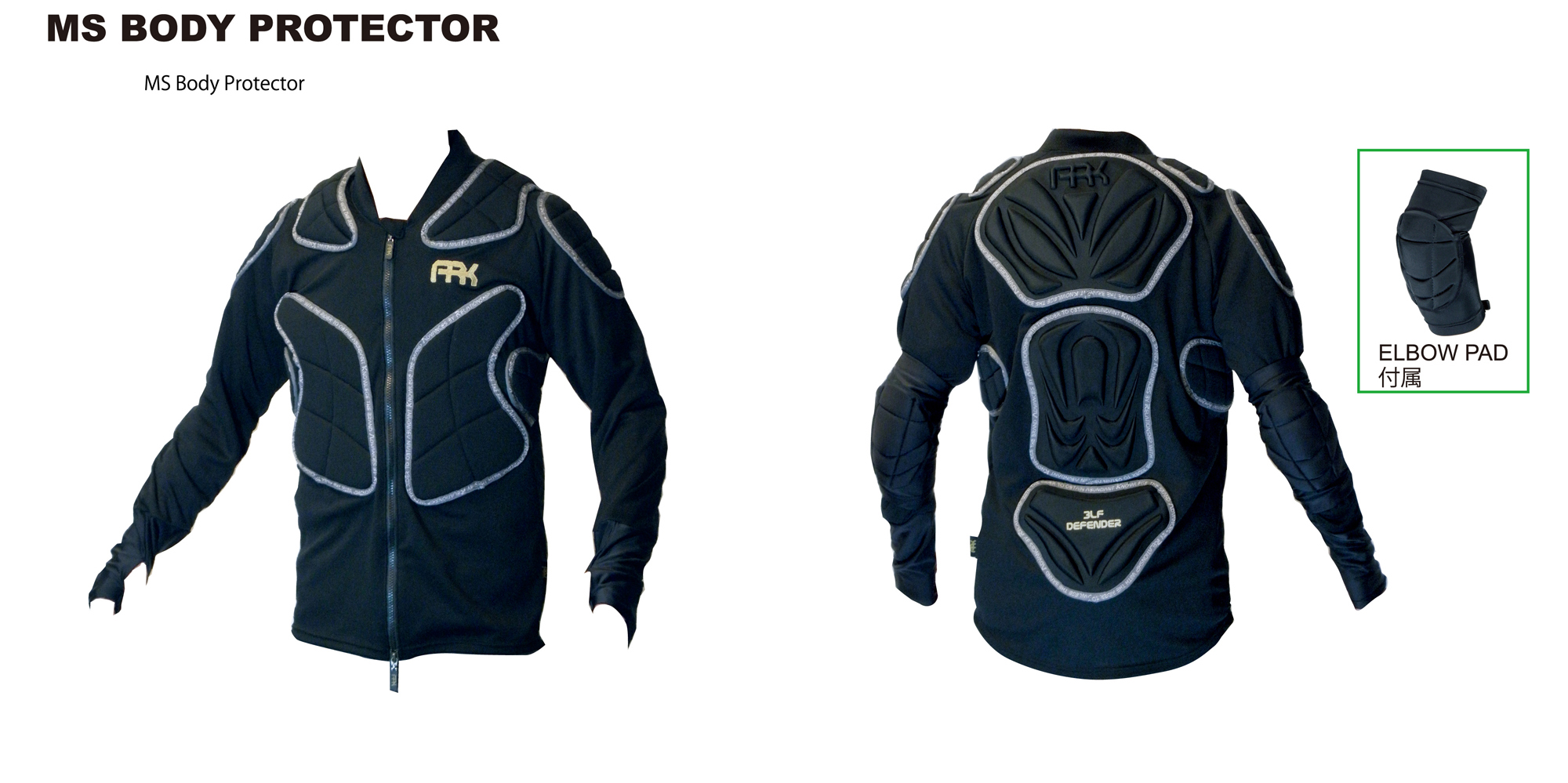 MS BODY PROTECTOR
Item no: AR11201
Size: <UNISEX> XS, S, M, L, XL

Color: Black

Price: ¥ 26,400
MS HIP PROTECTOR
Adopts a 5-layer structure that assumes a strong impact
The pad placed on the butt part adopts a 2-layer structure in which two types of EVA FOAM, PF-01 FOAM and 3D AIR MESH, which are specially molded and have different hardness, are layered.There is an overwhelming sense of security, with the pad layout and ingenuity that does not shift.WIDE KNEE PAD is used for the knees (LONG only).It also protects the bones on both sides of the knee.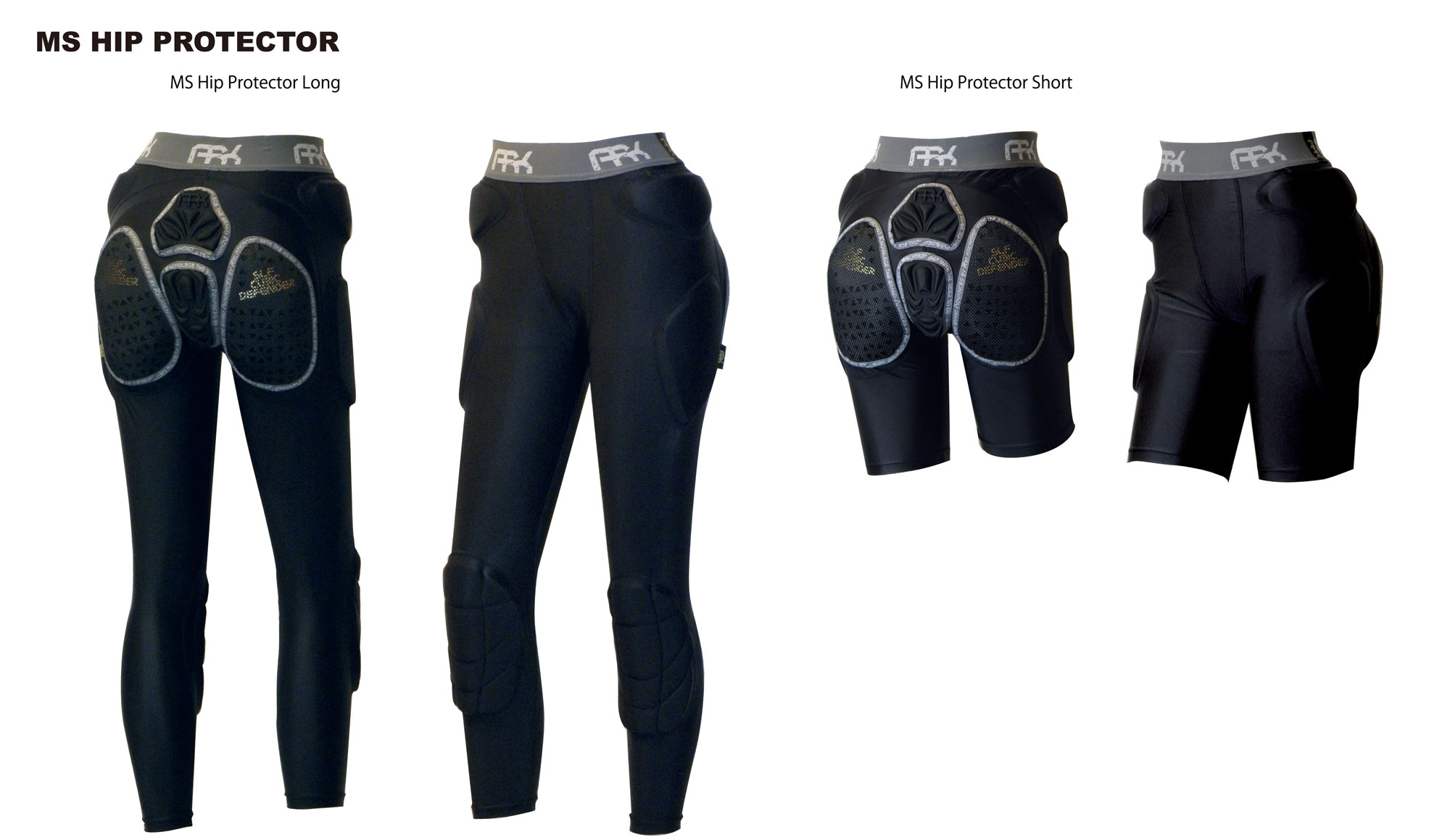 MS HIP PROTECTOR LONG (left)
Item no: AR12203
Size: (UNISEX) S, M, L, XL (WOMENS) WS, WM, WL
Color: Black
Price: ¥ 20,900
MS HIP PROTECTOR SHORT (Right)
Item no: AR12204
Size: (UNISEX) S, M, L, XL (WOMENS) WS, WM, WL
Color: Black
Price: ¥ 17,050
Click here for information on the latest lineup of ARK
ARK BRAND PAGE