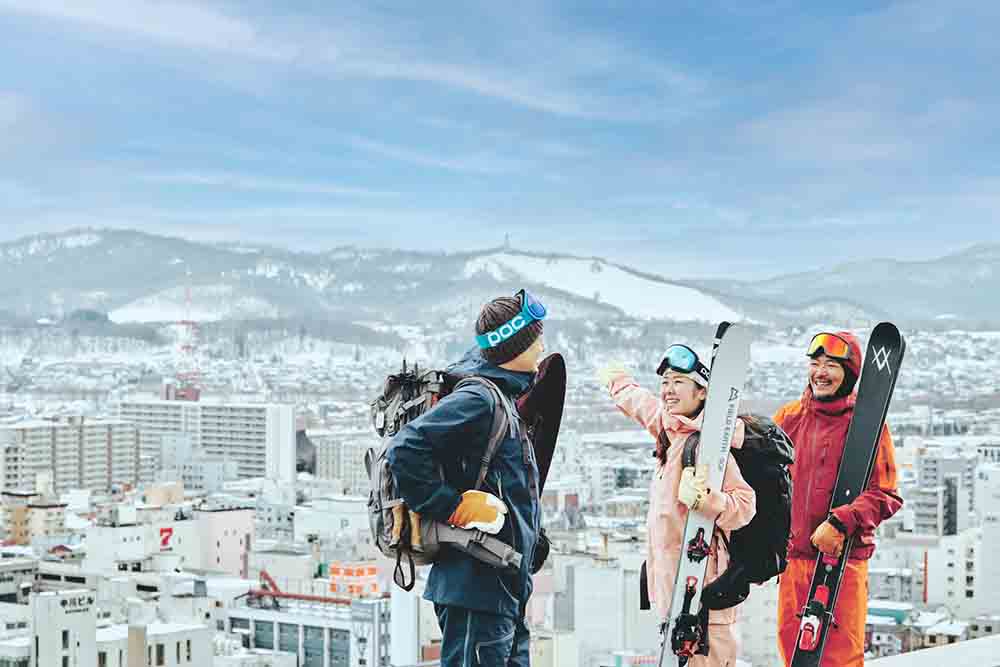 Hokkaido powder belt.It is called that because it is a snow field that stretches north and south like a belt for 200km in the central part of Hokkaido.From mountains with altitudes of 2,000m, to snow resorts and local ski resorts, there is a vast area where you can enjoy some of the best powder snow in the world.
Learn more about the Hokkaido powder belt!
The town of Asahikawa, which is said to be the second largest city in Hokkaido, serves as a "base" for snowboarders traveling in this area.Located in a corner of the powder belt, it is easy to access the surrounding ski resorts (Tomamu, Furano, Kamui, etc.) and mountainous areas (Kurodake, Daisetsuzan Asahidake, etc.).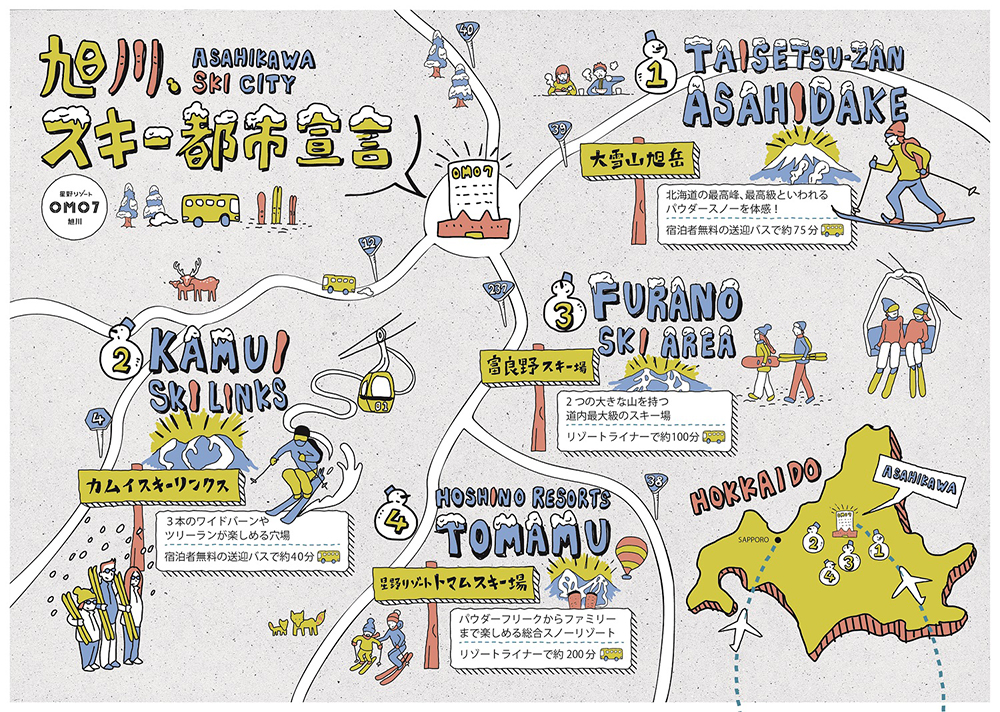 The town is packed with restaurants and bars where you can fully enjoy the local atmosphere, and it is highly fulfilling in terms of after-snow sightseeing.It is the perfect place for snowboarders who want to enjoy not only skiing but also the charm of the city, including its food and culture.
And OMO7 Asahikawa, a hotel in the city, has been announced as an inn for snow sports enthusiasts who visit here. In 2018, Asahikawa City announced the Asahikawa Ski City Declaration.We will update our measures to fully support skiers and snowboarders, and this winter, which is the fifth year, we will loudly declare that we are skiers and snowboarders first.
---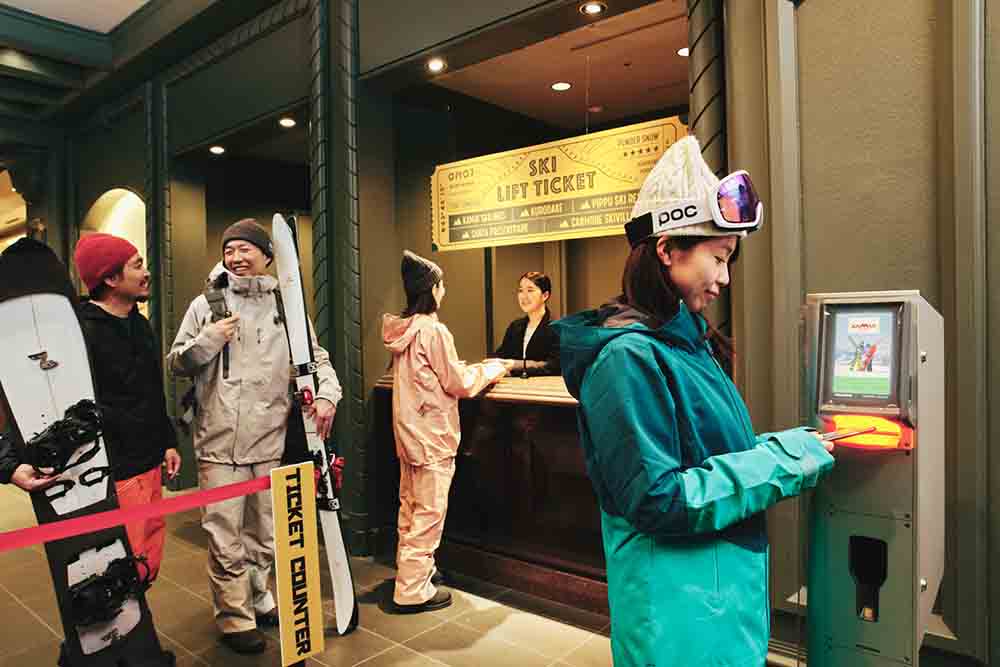 Set up an OMO ticket counter in the hotel
If you buy a lift ticket after arriving at the ski resort, the ticket counter will be crowded, especially in the early morning, and the skiing time will be shortened.In order to shorten the time even a little, from this winter, lift tickets and exchange tickets can be purchased inside the hotel.For those who want to choose a ski resort according to the snow conditions, it is difficult to prepare tickets in advance.It is a very nice service to get at a hotel.
Ski resorts where lift tickets and exchange tickets can be purchased: Kamui Ski Links, Canmore Ski Village, Santa Present Park, Pippu Ski Resort
■ Eligible people: both hotel guests and outpatients

Good access unique to urban type.
Easy to get around without a car
When you think of Hokkaido, you have the image that you need a car, but if you stay at OMO7, that's not the case.You can travel from the airport to the hotel by train or bus (or both), and you can use the free bus for hotel guests to the ski resorts around the hotel.Even people who are not good at driving can enjoy the high-quality snow of the powder belt without worrying about movement.
As in the previous year, buses limited to hotel guests will operate at Daisetsuzan Asahidake, Kamui Ski Links, and Santa Present Park.

"SNOW BUM Lounge" power up
The OMO-based SNOW BUM lounge where skiers and snowboarders can interact with each other is powered up.This year, a monitor that allows you to look back on the skiing of the day will appear!

30 types of snow wax available for free
Snow wax needs to be used properly according to snow quality and snow temperature.However, it is quite difficult to bring several types of waxes on a trip.
"WAX BAR" eliminates such worries. It is a popular service that allows you to choose your favorite wax from among 30 types and keep the board in the best condition.
■ Fee: Free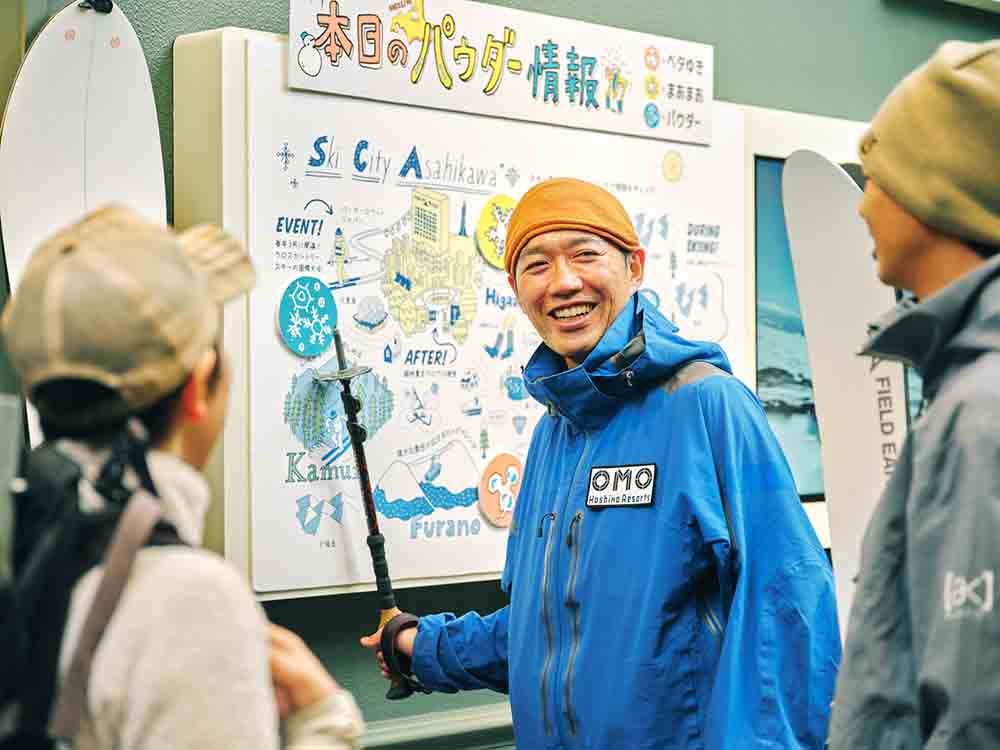 You can catch the snow situation of each ski resort in real time.
In the "Today's Powder Information" corner set up in the hotel, as an event every morning, we introduce the ski resorts where you can enjoy the most powder that day.The information obtained from interviews with the staff of each ski resort is transmitted in real time, so the information is highly credible.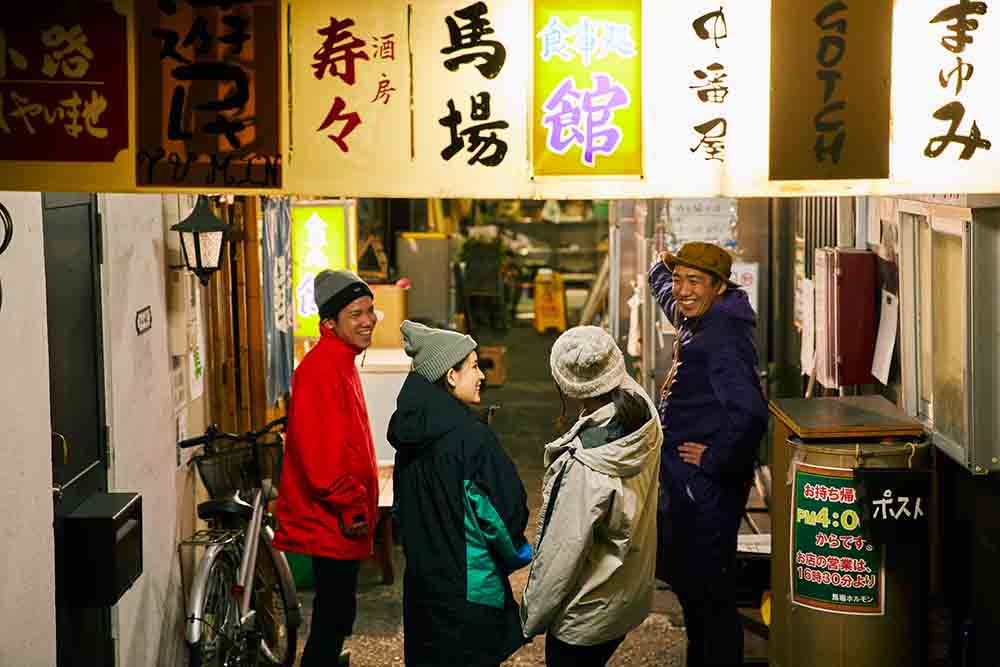 Enjoy the town of Asahikawa after snow
gourmet tour
There are many restaurants around the hotel where you can enjoy local cuisine, some of which are popular with ski and snowboard fans.The "SNOW BUM Purveyor Tavern Tour" guides you through the taverns that the Snow Bums purveyor of.
There is no doubt that this shop is recommended by OMO rangers who know all about local shops!Let's spend a fulfilling time exchanging mountain information while enjoying delicious sake and rice.
■Fee: 1,000 yen
■ Time: Departs at 19:00
■ Reservation: Reservation up to the day before from the OMO7 Asahikawa official website (https://omo-hotels.com/asahikawa/)
In addition, OMO7 Asahikawa is full of services for skiers and snowboarders that cannot be introduced here.If you are planning a snow trip to Hokkaido, why not consider it as a candidate for your base?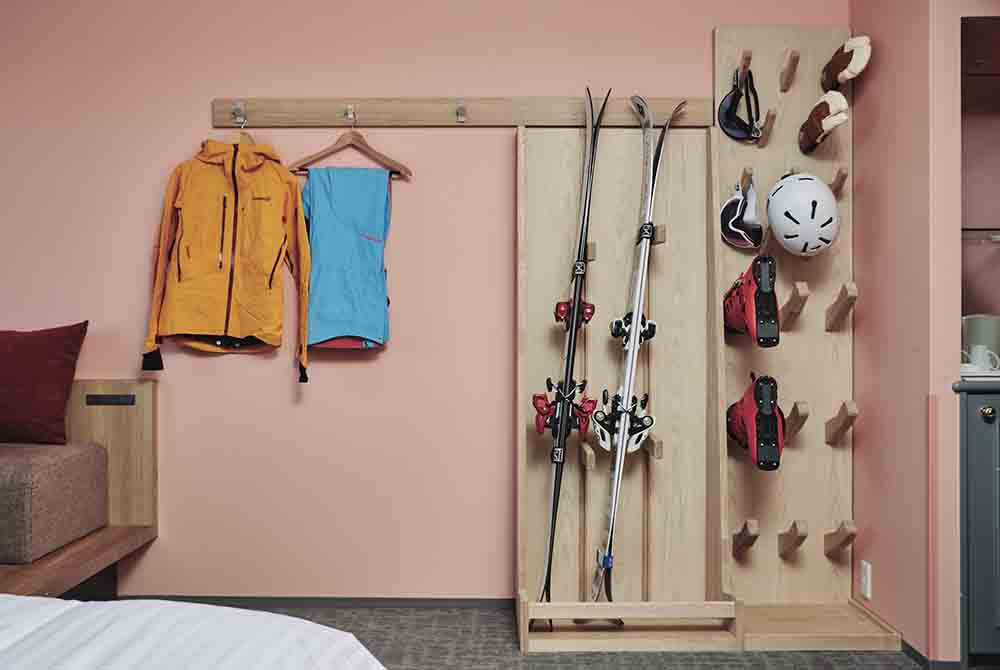 If you wish, we will prepare a stand for storing snow gear in the "Studio Room" (reservation required).Convenient for neatly storing bulky luggage.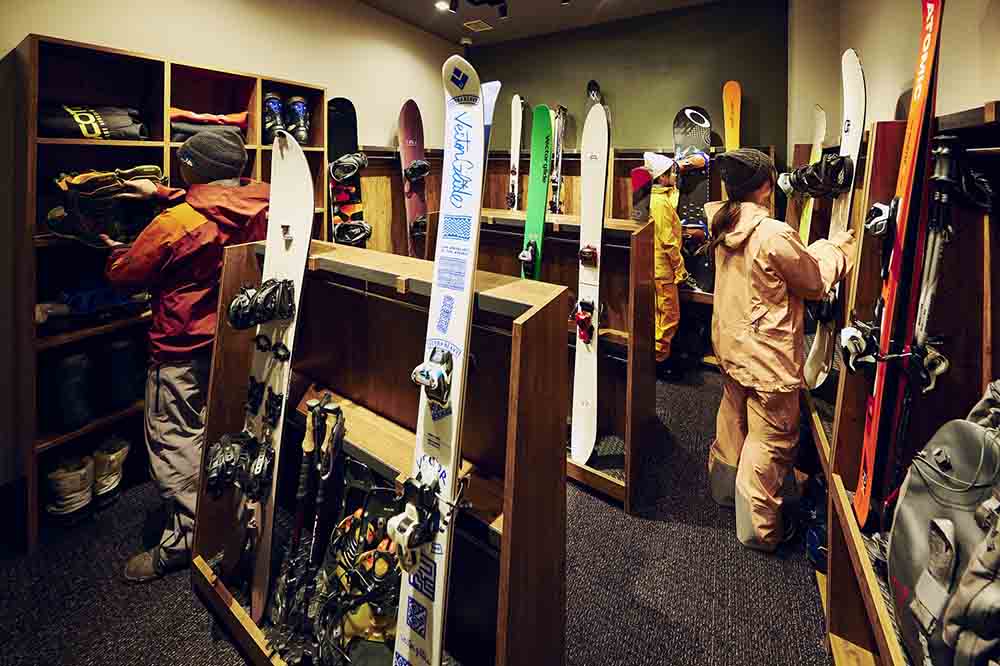 The facility also has a drying room.It's right near the front entrance, so you can store it in the drying room as it is when you return to the hotel.
---
Hoshino Resorts ski resort information, travel informationhereから