The other day, along with INK MOVIE's Mammoth Edit, the story of the four people who challenged the shooting<Part XNUMX> <Part XNUMX>I have posted it twice.The rider to focus on in this story is Raibu Katayama, who is active in the competition scene on the big stage, including the Olympics.The 2-year-old, who will be responsible for the future scene, participated in the INK project handled by Kazuhiro Kokubo while touring tournaments around the world last season.Kurume, who had a strong admiration for the movie scene from an early age, took on the challenge for the first time.He also made his first shooter in the backcountry, creating new value.What kind of snowboarder should he aim for?
Text: Yukie Ueda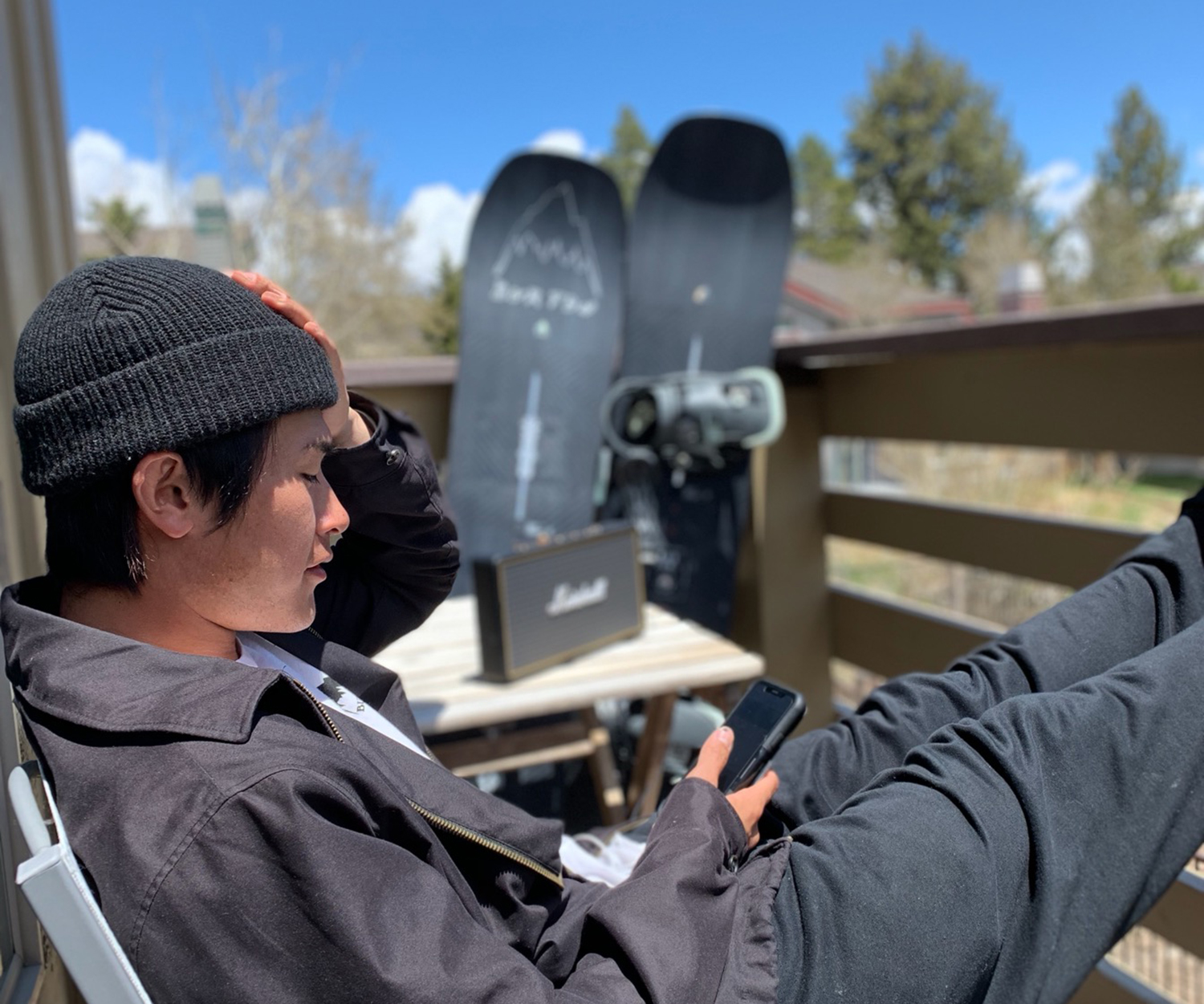 Maverick behavior
"I contacted Kazu-kun. If you have a chance to slip with me, please. Then I'm shooting INK now. It's decided in XNUMX seconds! Really. I'm glad I contacted you. "
Recalling Kikake who happily participated in the shooting, Kurume started talking with her eyes shining.
I asked Kazu, who had taken a young rider this season and taught him the world's top-level shooting style, "What if there is a young rider who can run for me too!" was there.Kazu replied to the question:
"I'll take you seriously, because I don't think there are any young people I can tell you."
The existence of Kazu, who has been active and recognized overseas, not only for snowboarders, is a longing for Japanese people, and especially for boys of the same sex, there is great admiration and support.How valuable is it not only for young Japanese riders but also for snowboarders to join Kazu World, which is drawing attention from the media all over the world.
Raimu was the one who went to eat from himself.No, it may be the only one this time.He is one of the active riders who are active on the world stage including the Olympics.Two years ago, I heard his ambitions.That was before Kazu started this project.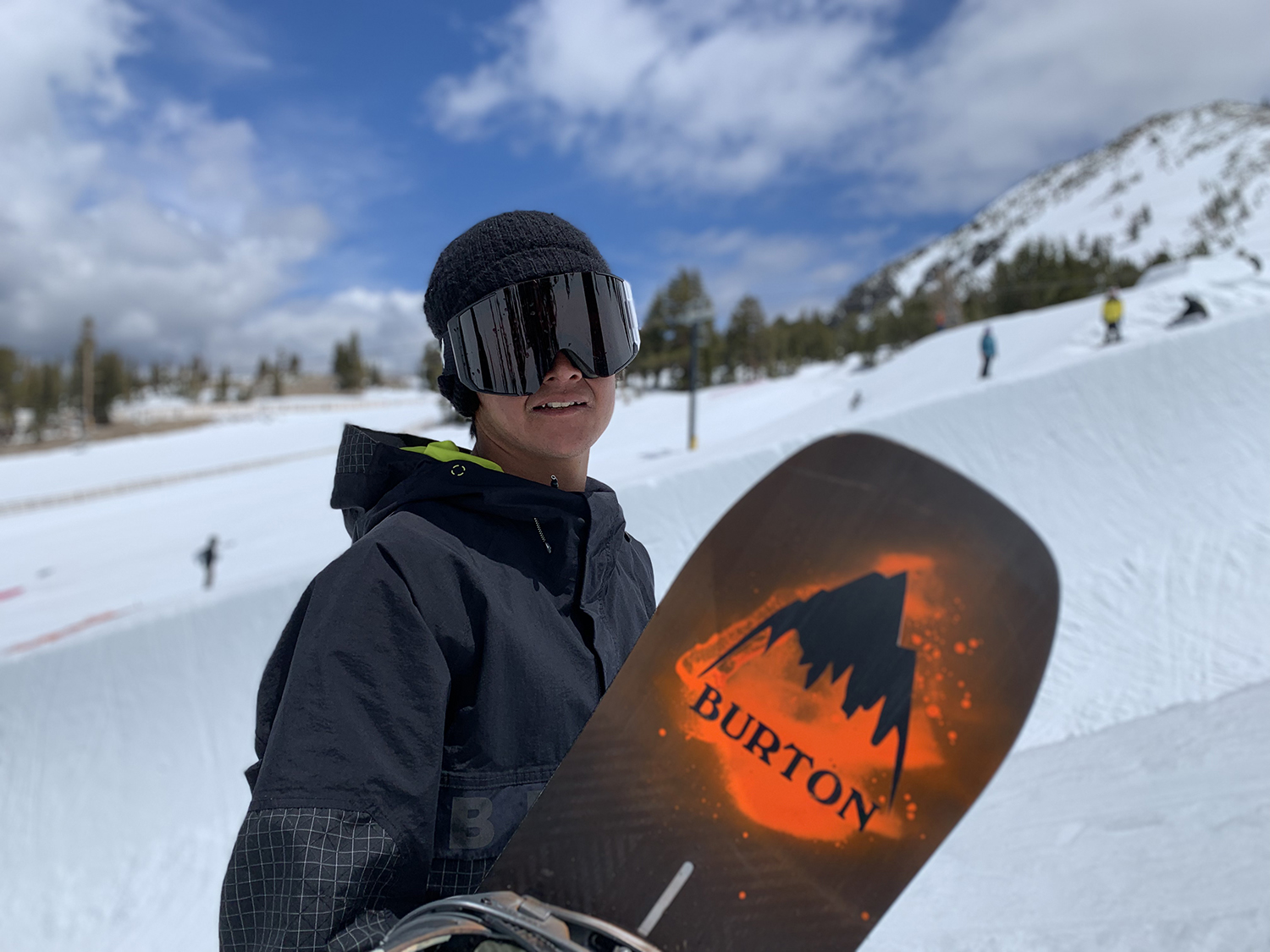 "I don't think I'll be able to acquire more English skills and slip into free riding in the future. It's a competition now, but my goal is to become a rider who can shoot in the world."
Immediately after finishing XNUMXth at the Pyeongchang Olympics, Kurume went to an English school in LA to get closer to that dream.In between the half-pipe camps, the slope course was run openly, and free riding was done according to the terrain.I knew that my dream wasn't just for the next Olympics.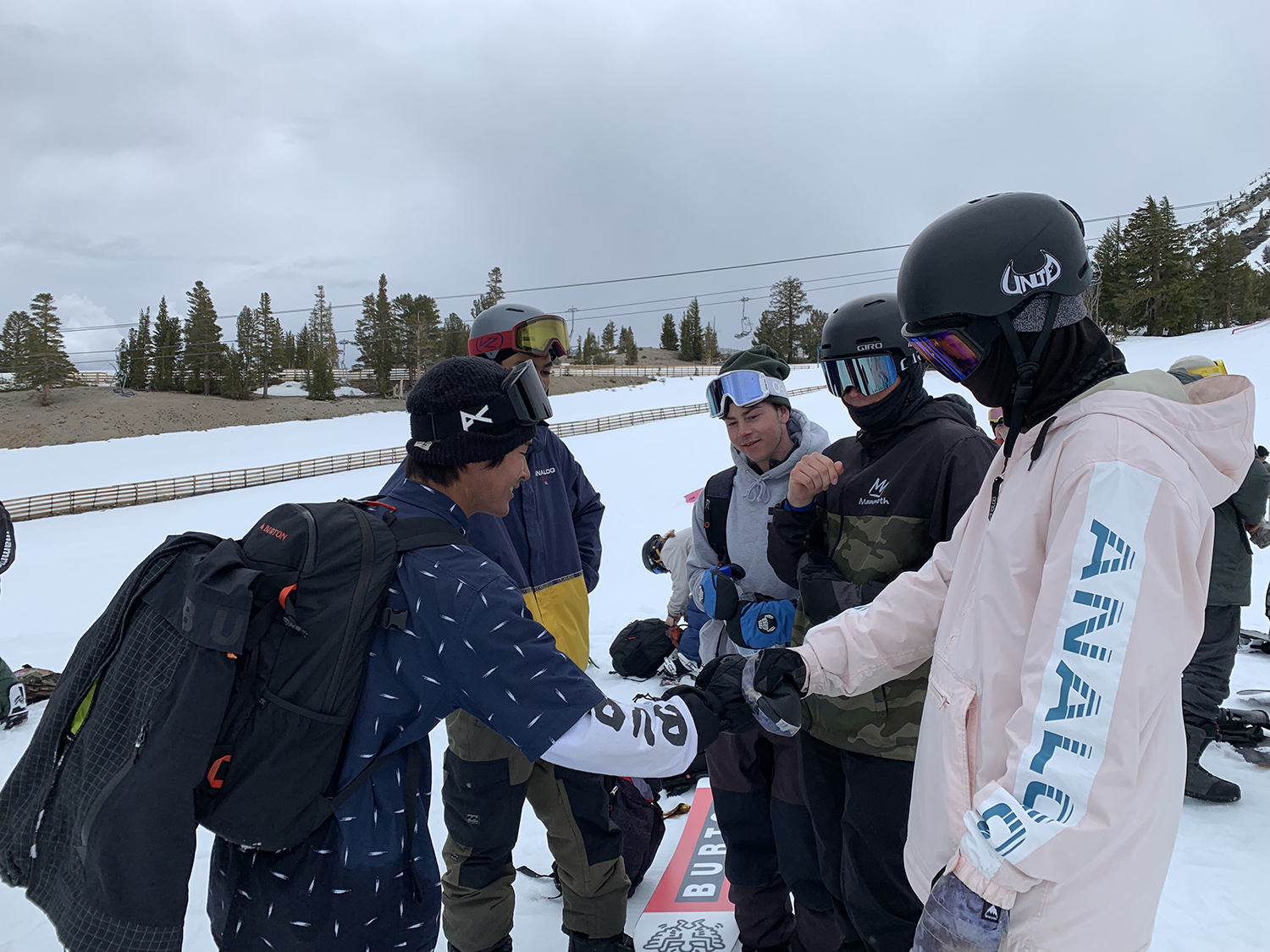 Kurume was selected as one of the young riders of INK MOVIE and decided to participate in the shooting.It will be a new first step for him to dream.At the same time, as a member of the active national team, he started to take second place at the US Open this season and has been active mainly in the tournament throughout the season.If you were to participate in all the World Cup races, you would be busy to make full use of one season.How did you participate in the shooting of INK in the meantime?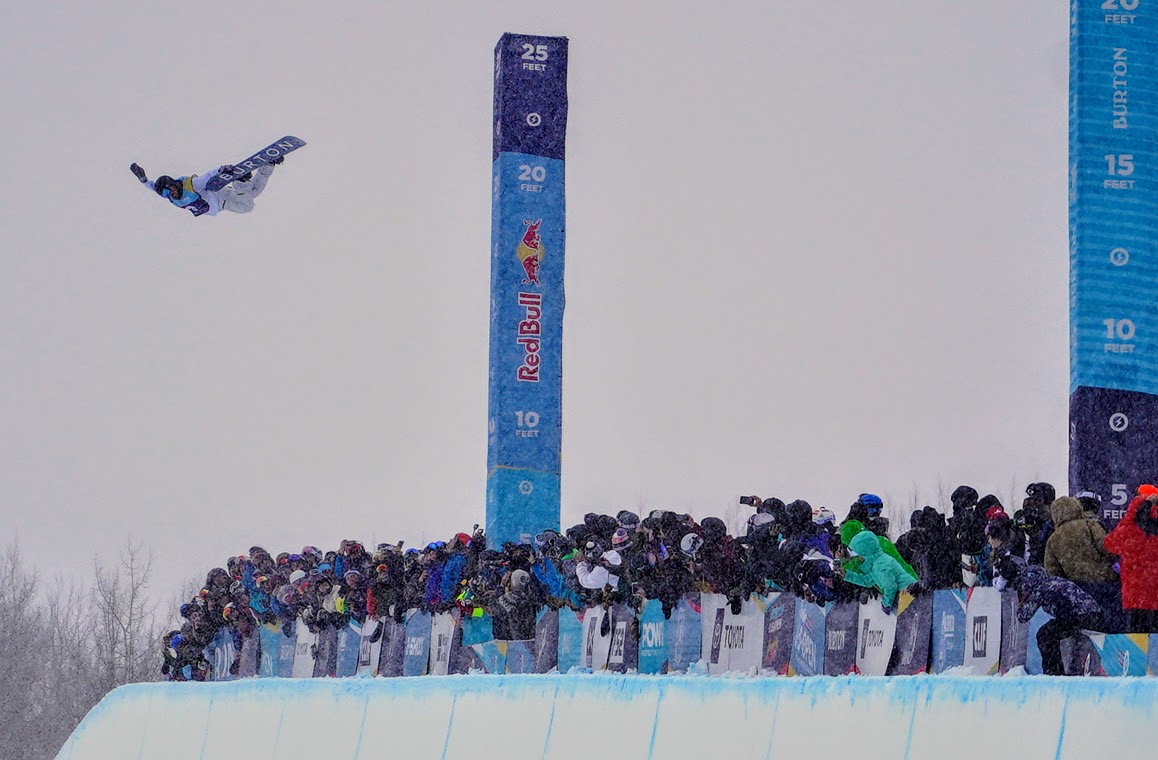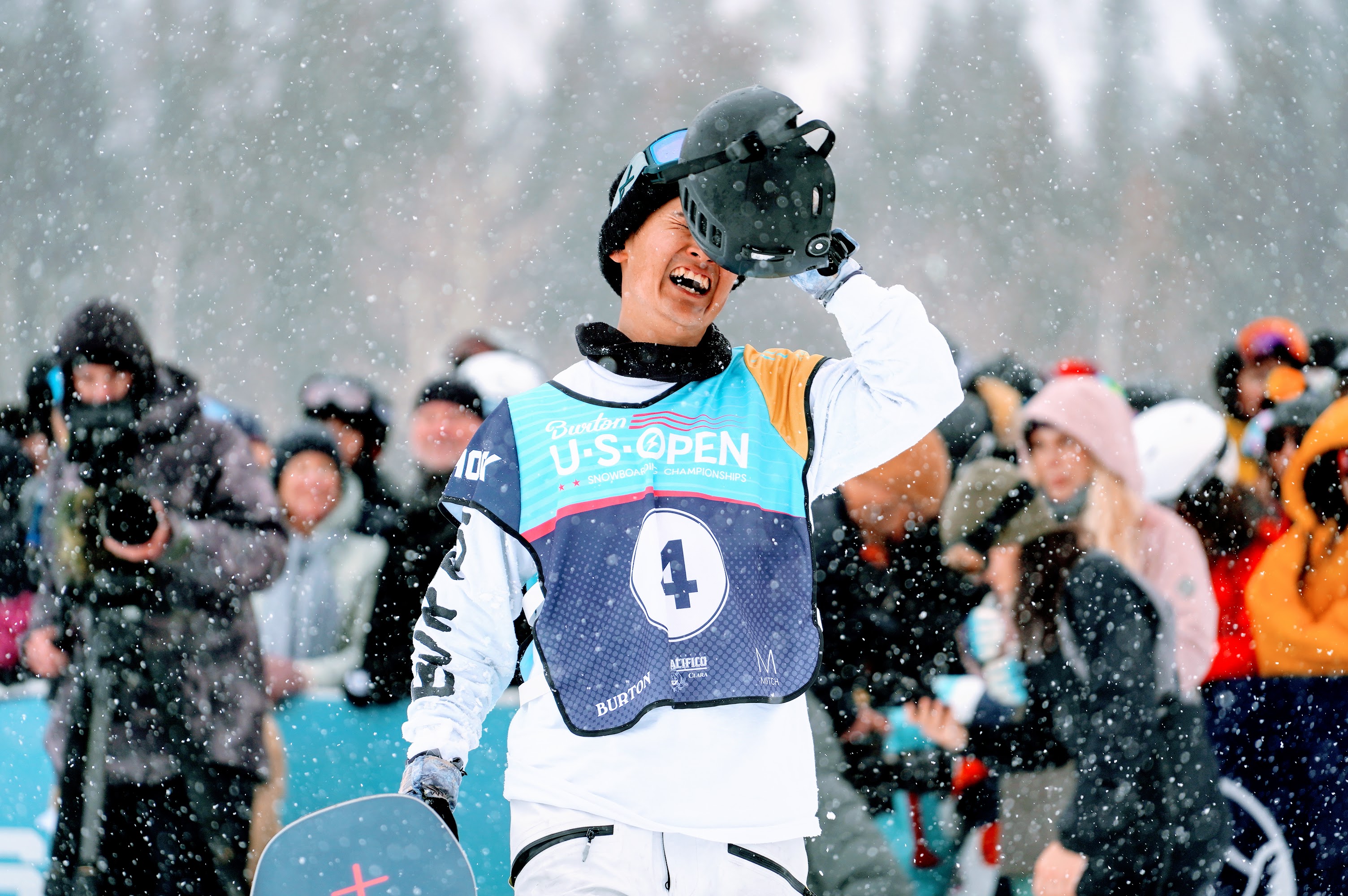 Footprints of Kazu
Suddenly I remembered what Kazuhiro Kokubo had done.Since he was XNUMX years old, he has been shooting with standard film, which was the top media overseas at that time, and has been on the podium brilliantly at the US Open, the first Japanese victory, and the consecutive championships.No one can still break that ridiculous combination of feats.
"It was possible because of that era," says Kazu.There is no model and no attendant.The achievements of Kazu, who has achieved it by himself, have been transmitted to modern snowboarders regardless of the times.
Raimu said that he was most admired for Kazu, who left a slap in both the competition scene and the movie scene and attracted people.Continue to convey your feelings of participating in the shooting of INK.
"I don't know about backcountry, so I asked Kazu to tell me, and he said,'I'm shooting, so come on.' I thought that, if I missed this chance, I should connect to the future even if I have no shooting experience now. By experiencing this shooting, I should definitely be better than myself now. "

"It's important to turn around and win the tournament, but I've longed for a cool snowboard."
As an athlete, it's not uncommon to take on the challenge of shooting while still achieving good results this season.In the middle of the season, I gave priority to the tournament schedule and sometimes I couldn't go to the scheduled shooting.When he returned from the tournament's expedition, he was impatient because his fellow Kansuke and Ikuumi, who had been absorbed in shooting, had improved their skills.
On the other hand, by participating in the shooting and jumping into the new snowboarding territory, I became able to face more snowboarding, which also affected the slippage of the competition scene of my dream.
"There are a lot of things that make me think that shooting is really cool. I often feel that this is the real part of snowboarding. It's important to win the tournament, but I've always admired cool snowboarding. So I thought I'd do what I could understand as much as possible. "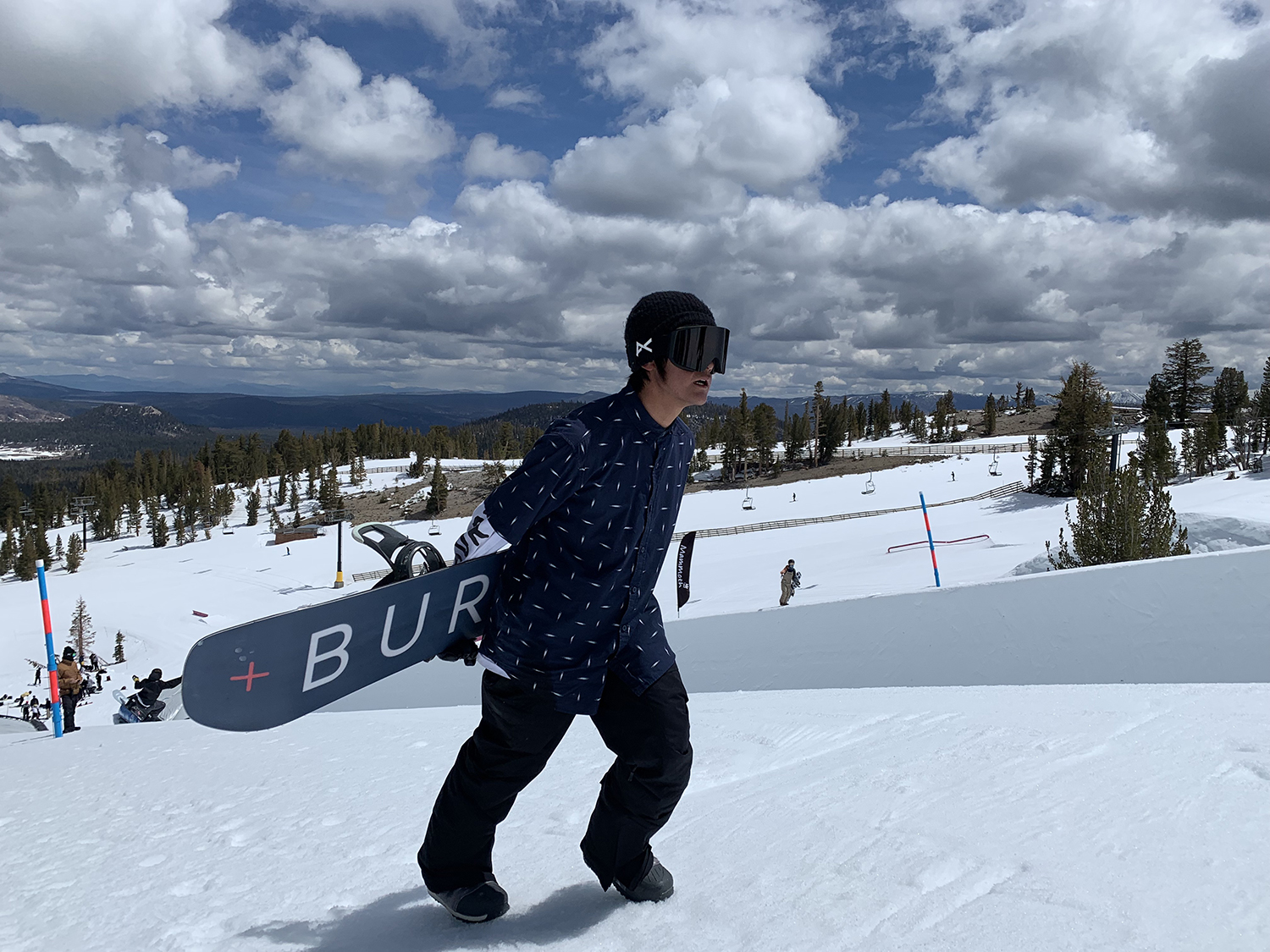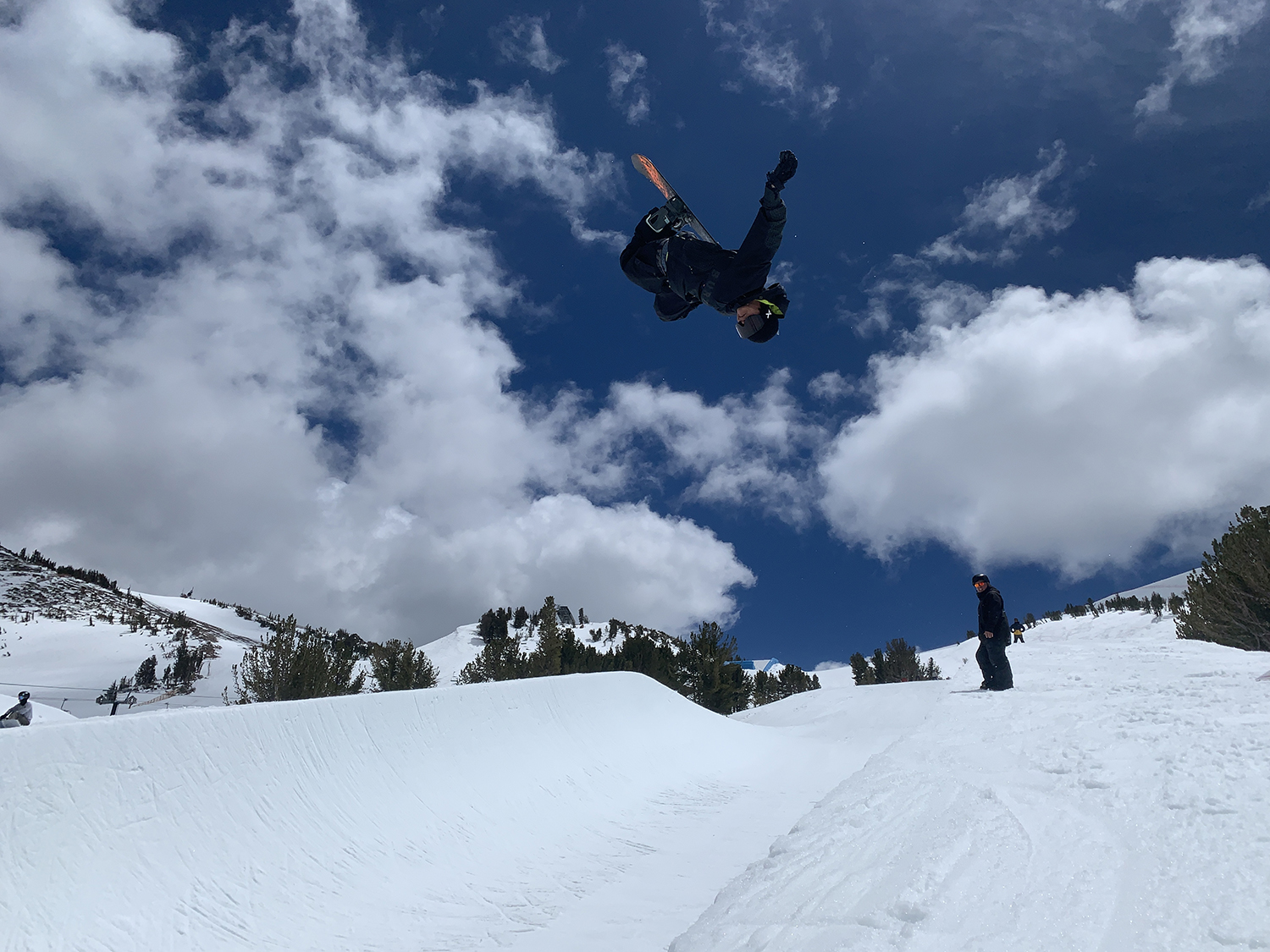 As a result, Kurume says that it has become more fun to slide in the competition than ever before.Slip while being aware of what you want to express.When I noticed, I started aiming to be a rider who expresses more realistic and cool things even in competitions.
"It may not be appreciated by the judges, but I want to be a snowboarder who is considered by other riders to be" he's slippery "rather than paying attention to the score. People who value only the results. I think it would be better to turn it more, but I think the people who grew up watching the coolness of the movie really appreciate me. "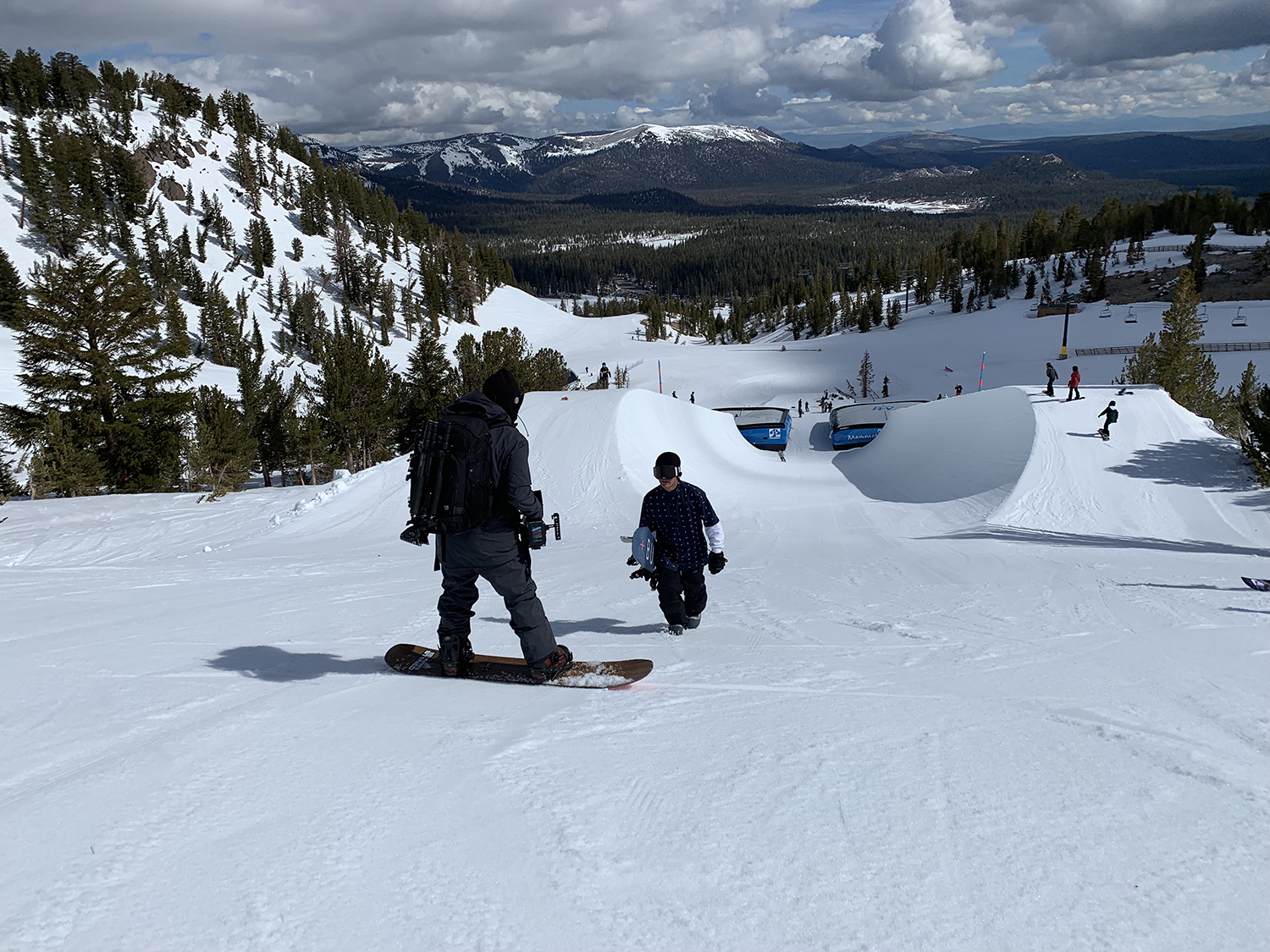 The moment when the passion of young riders became one again
After finishing the half-pipe camp at Mammoth, Kurume was nervous.Because I stayed alone to shoot INK MOVIE.And Kurume also narrowed down the shooting to the day aiming for the condition and sunny weather.
"I was driven in and I was really nervous!"
It was my first time to shoot one-on-one with an overseas filmer, and this was another experience he had longed for.Raimu, who became able to convey his intentions in English, proceeded with shooting while communicating well with Filmer as well as communicating with him.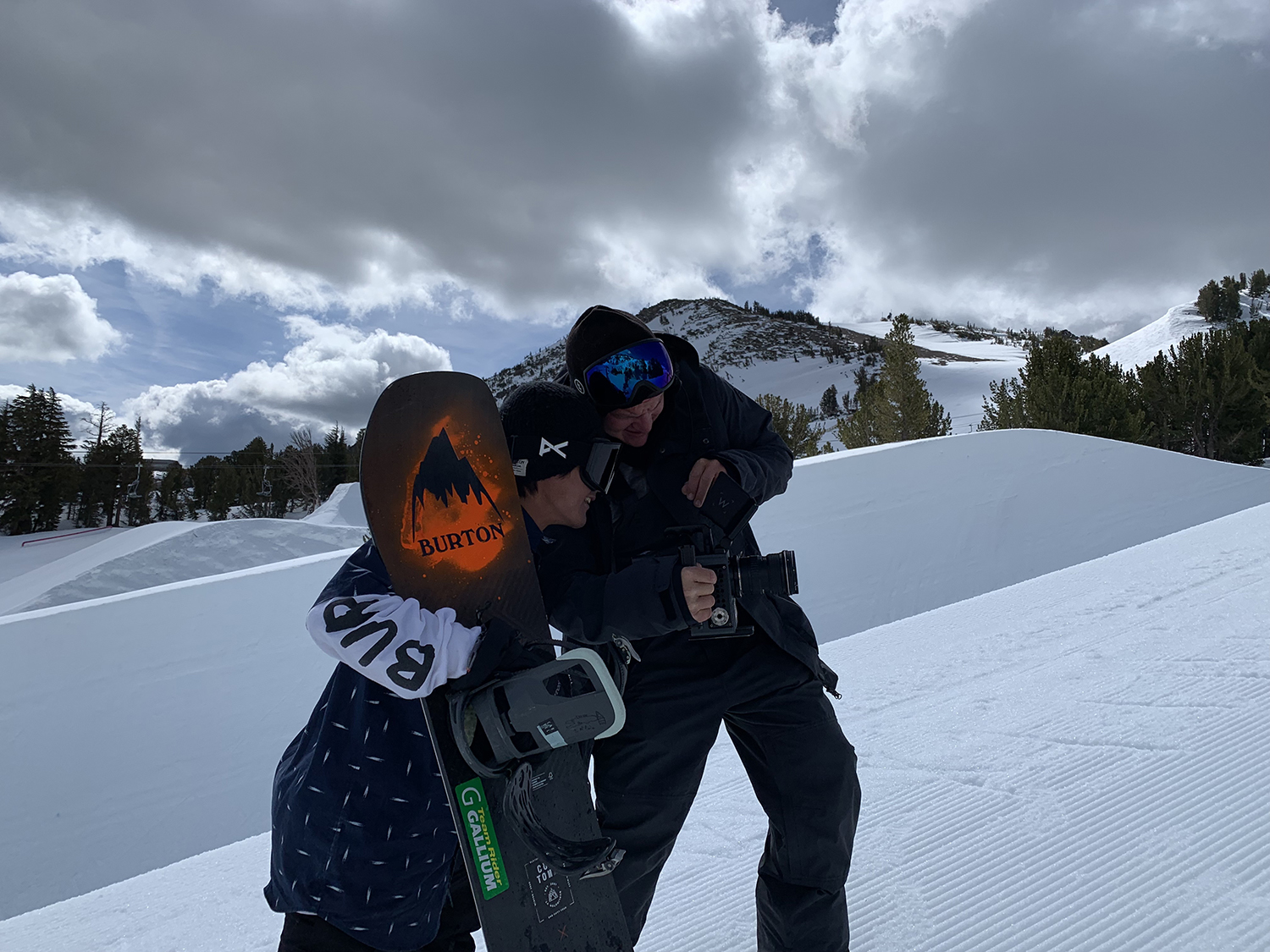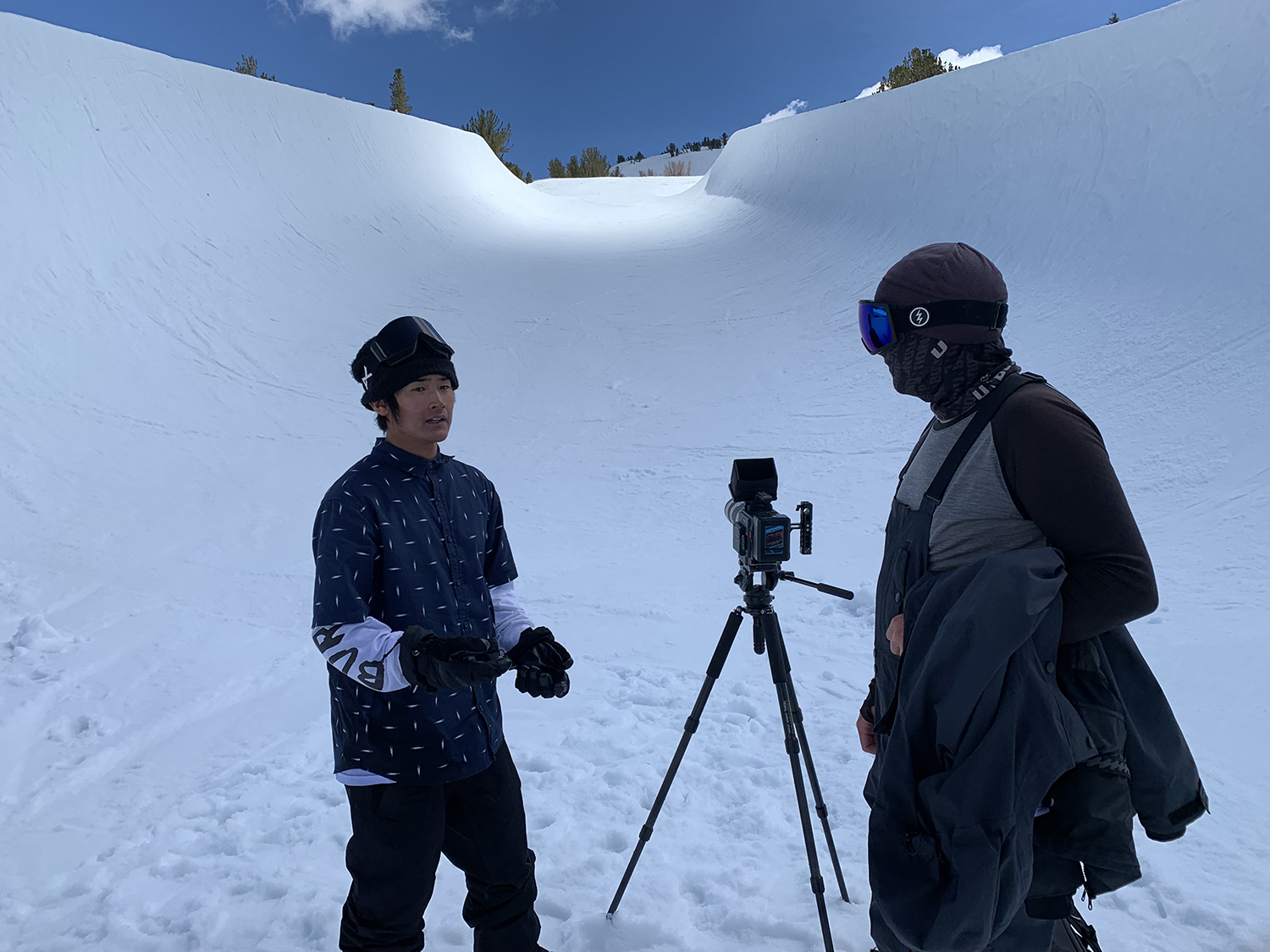 It was time for the camp to end, and the diggers were watching over their dreams of trying to leave something as time allowed while cleaning up.Seeing the same sight as those four riders, I was touched again.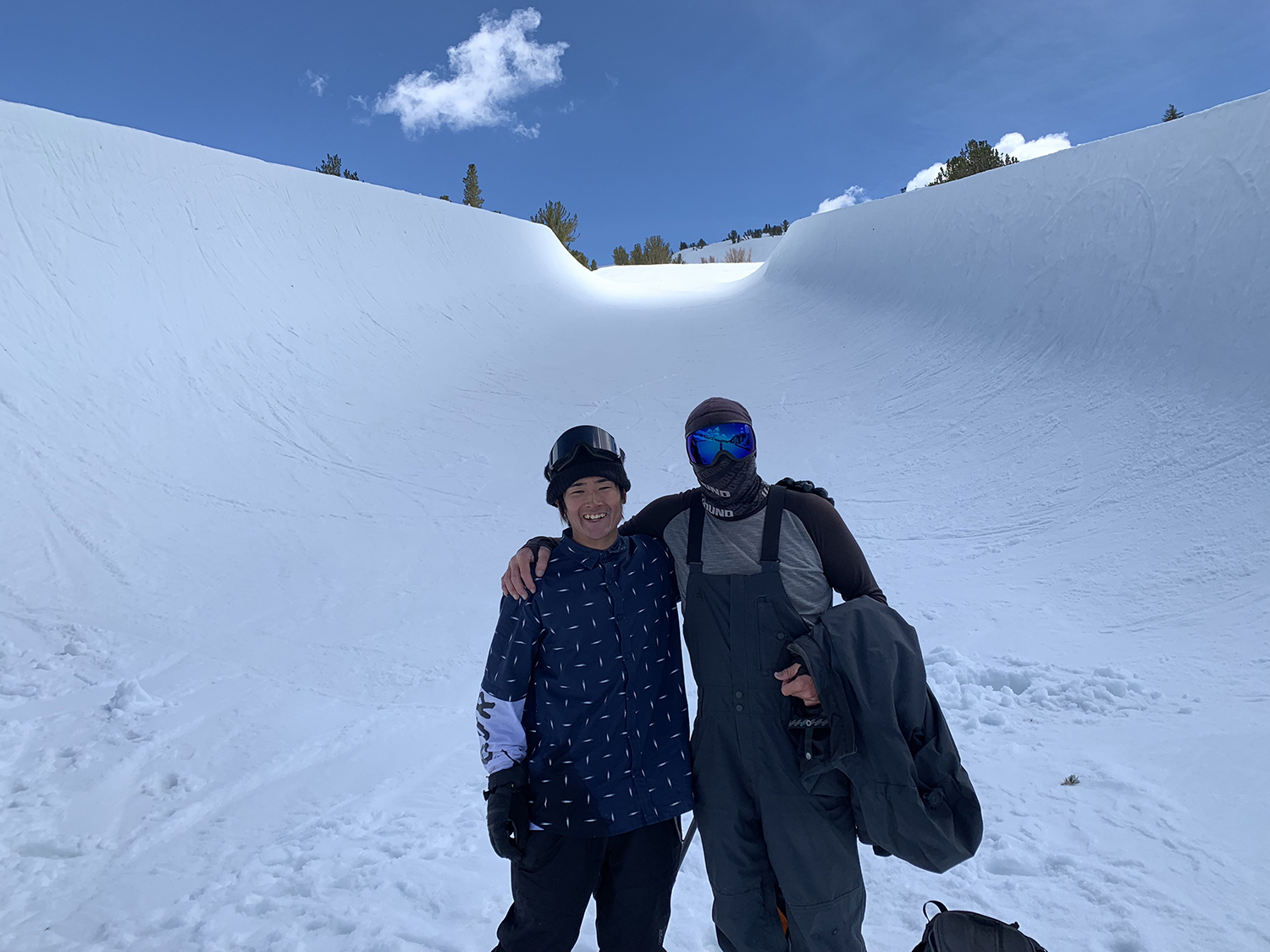 "Mammoth was a lot of fun!"
Behind the innocent laugh, I was filled with the passion for this shoot.
When asked, "Do you want to continue doing both the tournament and shooting?", Kurume confidently said.
"Of course I will continue to do this style. I know it's not easy, but that's what I wanted to do, and I'd be happy if I could tell the younger generation of Japanese athletes."
He sowed seeds while envisioning dreams and ideals two years ago, and he probably has stepped into that place now.With INK MOVIE released this fall, I'd like to expect the next dream slip that pursues my style more than ever.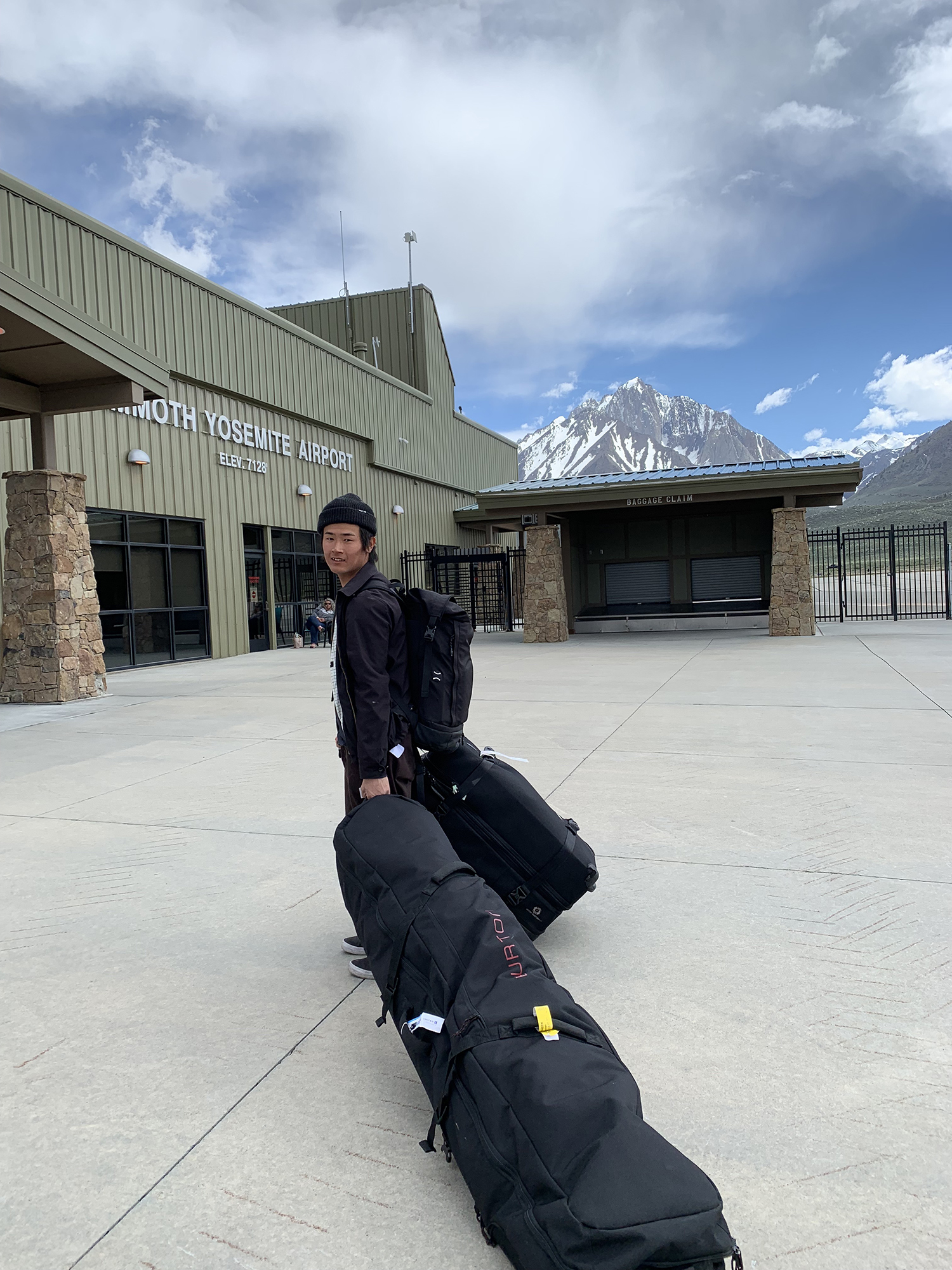 ▼ This movie is a special clip of INK MOVIE where the mammoth strip pattern was taken by ourselves using GOPRO!

▼ Of "INK MOVIE" to be dropped this fallClick here for teaser


-------------
★ Writer of this article
Yukie Ueda
1973Years1Month22Born on the day.Born in Tokyo.Started snowboarding in Whistler, CanadaXNUMXAfter a year of competitions such as half pipe and big air, Garzuru Movie Production "LIL" Launched and led the Japanese girls scene.Moved to the United States on the occasion of marriage8While raising his old son (Toranosuke), he continued his professional activities, and is currently cultivating various fields in Japan and overseas because he is fascinated by the backcountry.2017Years4Moved to Mammoth Mountain, and started a new life with his family more naturally near the mountain.
Sponsor: K2 SNOWBOARDING, Billabong, UNfudge, Ronin Eyewear, NEFF, HAYASHI WAX, MORISPO SPAZIO
Past Snowboarder's Diary articles from Yukie Househere