GNU know-how has been firmly introduced
Advantageous high-performance board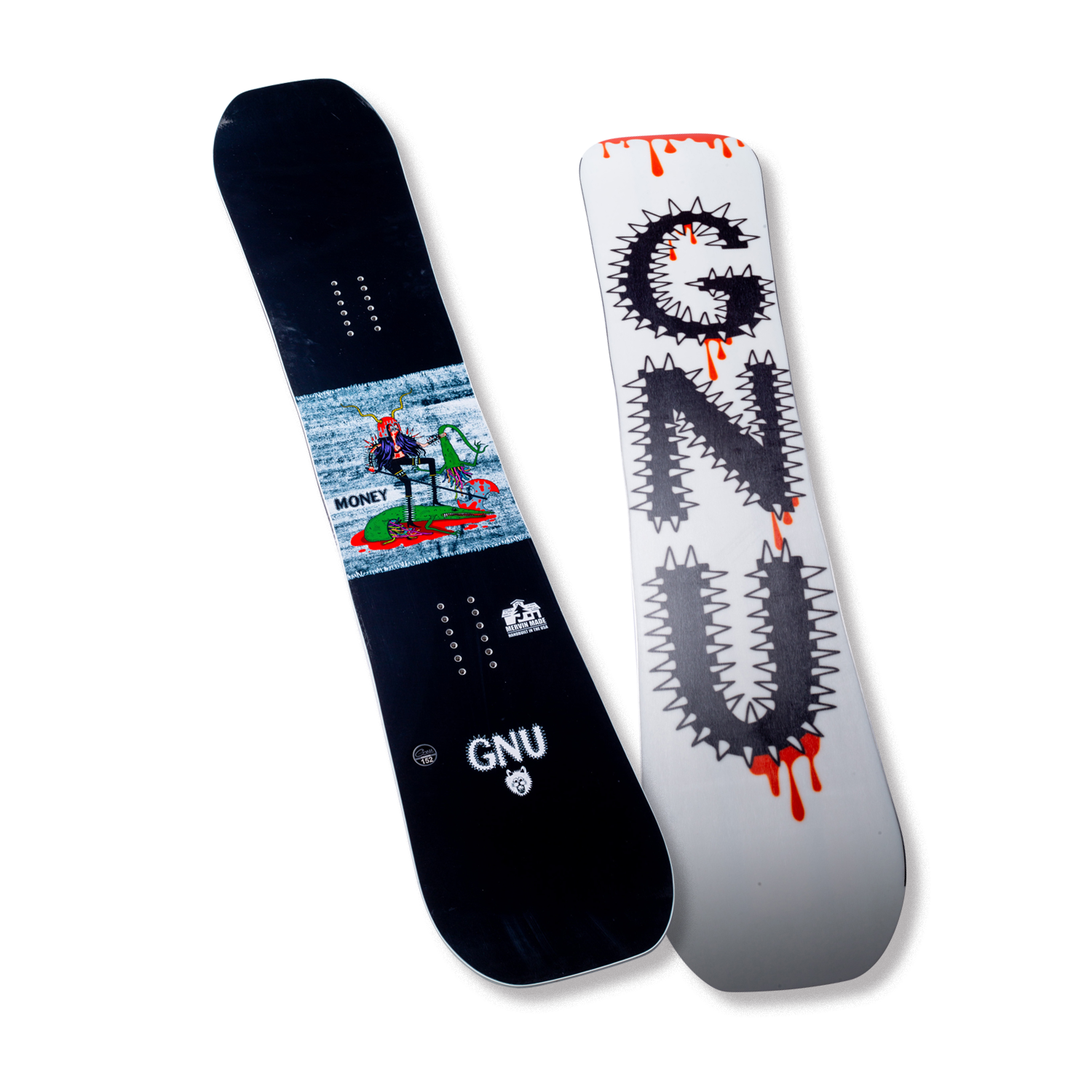 GNU
MONEY
SIZE: 144, 148, 152, 156, 159cm / WIDE 150, 154, 158cm
PRICE: ¥ 56,000 (tax excluded) ¥ 61,600 (tax included)
In the GNU lineup, "MONEY" is popular as an all-round freestyle model that enters a reasonable price zone.The soft flex and slightly wide outline gives excellent board control and is easy to handle. A C2-E structure (center rocker + large twin cambers on the left and right) is adopted, and the large twin cambers enable high-speed stability and sharp carving.Furthermore, the rocker shape of the board center creates a high float force with powder.As you can see from the skate-like looks, he is good at parks, jib, and gratri, but he also shows excellent stability even with powder and snow-packed burns.
"MONEY" equipped with the latest GNU technology is a high-performance board with excellent cost performance that can be recommended for a wide range of snowboarders because it is available in a variety of sizes.


C2-E structure that enables a firm edge grip (center rocker + large twin camber on the left and right)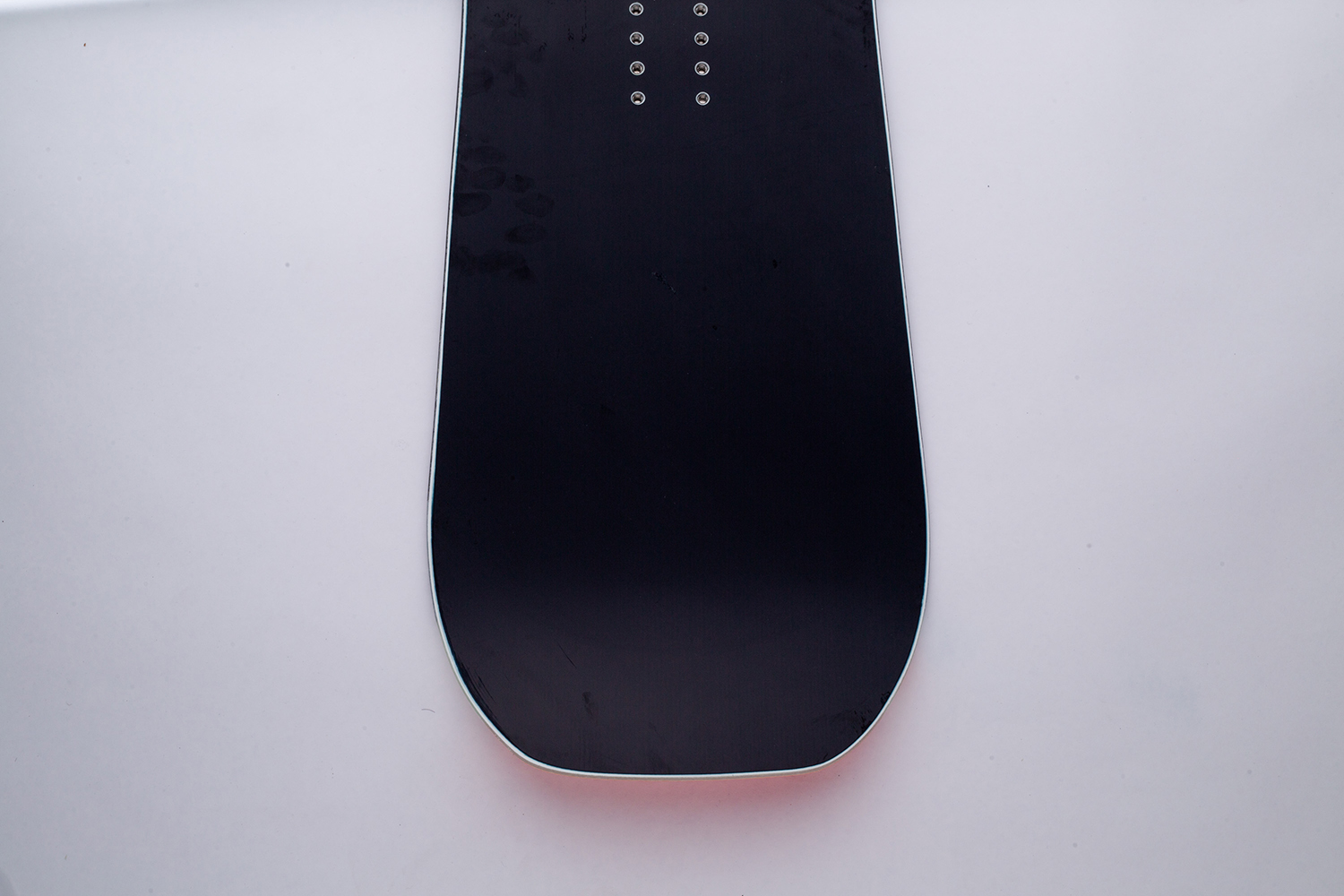 It has a skate-like outline with a cut-out tip, but boasts all-round performance that can handle enough powder.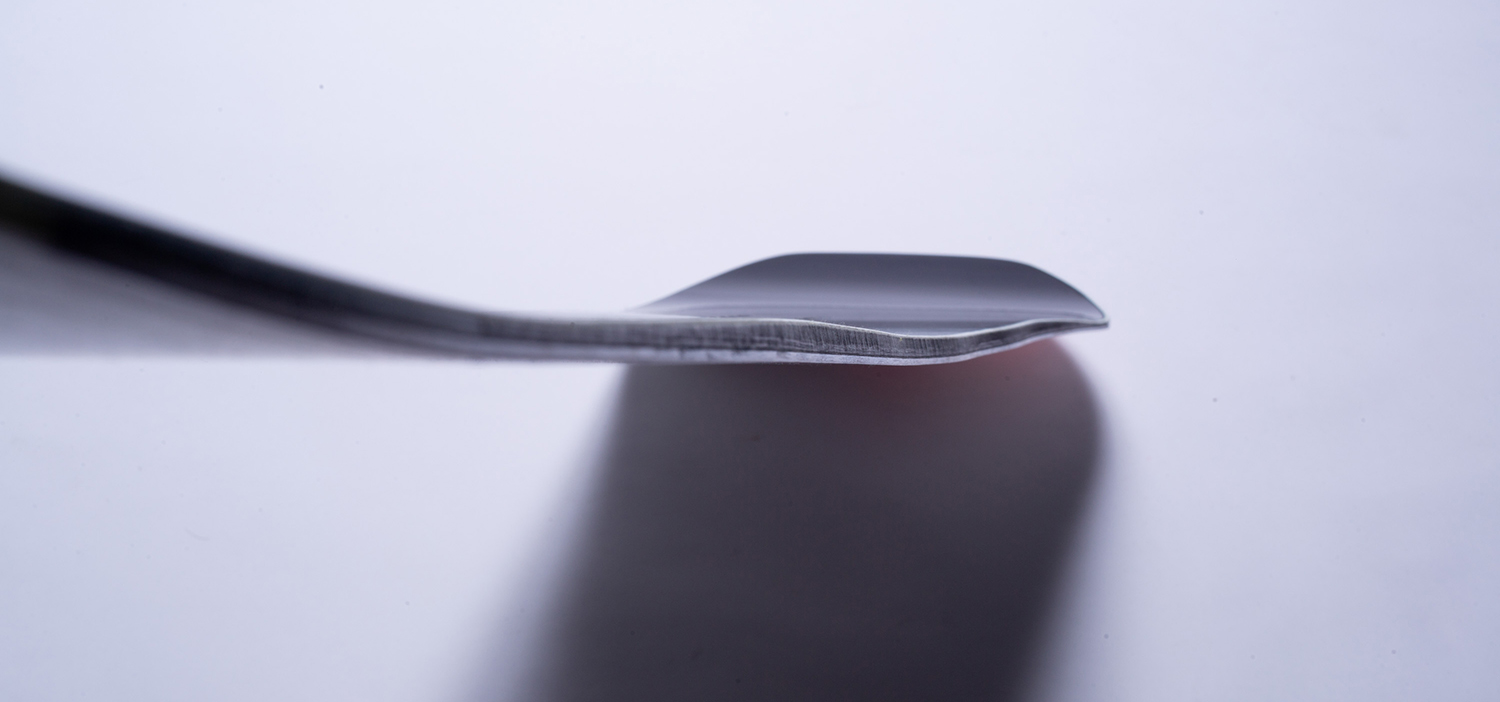 Holds firmly even on rough snow with a magnetic traction edge, enabling a stable turn
> Pre-emptive gear special feature: GNU
>The 10th anniversary of the partnership with Jamie Anderson, two more professional models "LADIES CHOICE" and "PRO CHOICE"
>Controllable asymmetric board "HEAD SPEC E" that enables free movement
>Freestyle mountain board "HYPER" that instantly responds to any mountain terrain
---
Click here for information on the latest GNU lineup
GNU BRAND PAGE