Jamie Anderson continues to make good progress this season
Its overwhelming strength proves the high performance of the board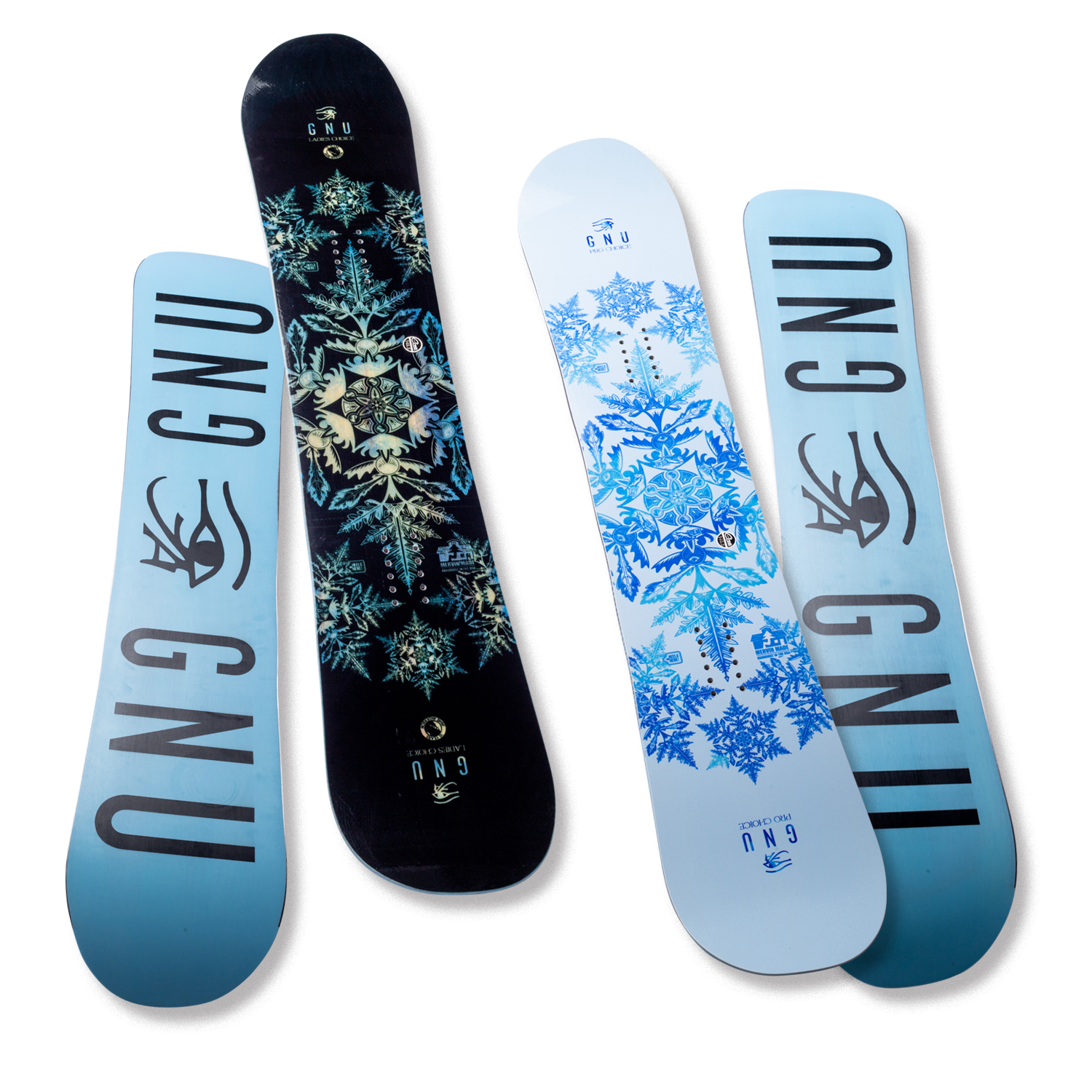 GNU
LADIES CHOICE (left)
SIZE: 139.5, 142.5, 145.5, 148.5. 151.5, 153.5
PRICE: ¥ 84,000 (tax excluded) ¥ 92,400 (tax included)
PRO CHOICE (right)
SIZE: 145.5, 148.5. 151.5
PRICE: ¥ 84,000 (tax excluded) ¥ 92,400 (tax included)
Marvin, located in Seattle, Washington, USA, has produced many popular snowboard brands since the 1980s.Among them, the brand with the longest history is GNU.Handmade and carefully crafted by adding original ideas such as asymmetrical design to the finest materials and excellent technology, snowboards have been loved by snowboarders all over the world for many years.

GNU is also highly evaluated for its extensive lineup of girls models.In particular, he has partnered with Jamie Anderson for 10 years to develop boards.The know-how gained from her abundant experience who is active at the top of the world, such as deciding to win the slopestyle of this year's X-GAMES, has been introduced into the board design. The high-performance board born from GNU has been praised by girls snowboarders all over the world who are looking for a better board.
"LADIES CHOICE" and "PRO CHOICE" developed by Jamie Anderson adopt an asymmetrical design that was completed in consideration of the balance between the structure and power of the human body.It synchronizes body movements with the board more, and maximizes performance so that you can make difficult freestyle tricks.
"LADIES CHOICE" is a board that balances progressive riding style and playfulness.[C3-X] twin camber shape is adopted for the ultra-lightweight G2 core.A solid carving turn is possible in a snow-packed burn, and an excellent repulsive force allows a smooth approach to an item in a park.In addition, powder produces a large levitation force, and the board can be freely controlled with high operability.
"PRO CHOICE" is a park board that uses [C3 camber], which has excellent high-speed stability and straightness.The camber shape that fits in the whole allows accurate movement that surely leads to tricks, and even if you approach the big kicker at full speed, the magnetic traction edge (edge ​​that undulates in a wave shape) firmly captures the snow surface and is accurate. It brings out the highest level of performance without blurring with the edge control.
Two models designed with different structures, [C2-X] and [C3 camber].It's been 2 years since we partnered with Jamie Anderson, and we've created the best board for our anniversary year.I want you to experience the outstanding control performance for yourself.


LADIES CHOICE adopts C2-X which is a twin camber shape


PRO CHOICE adopts C3 shape with a large camber throughout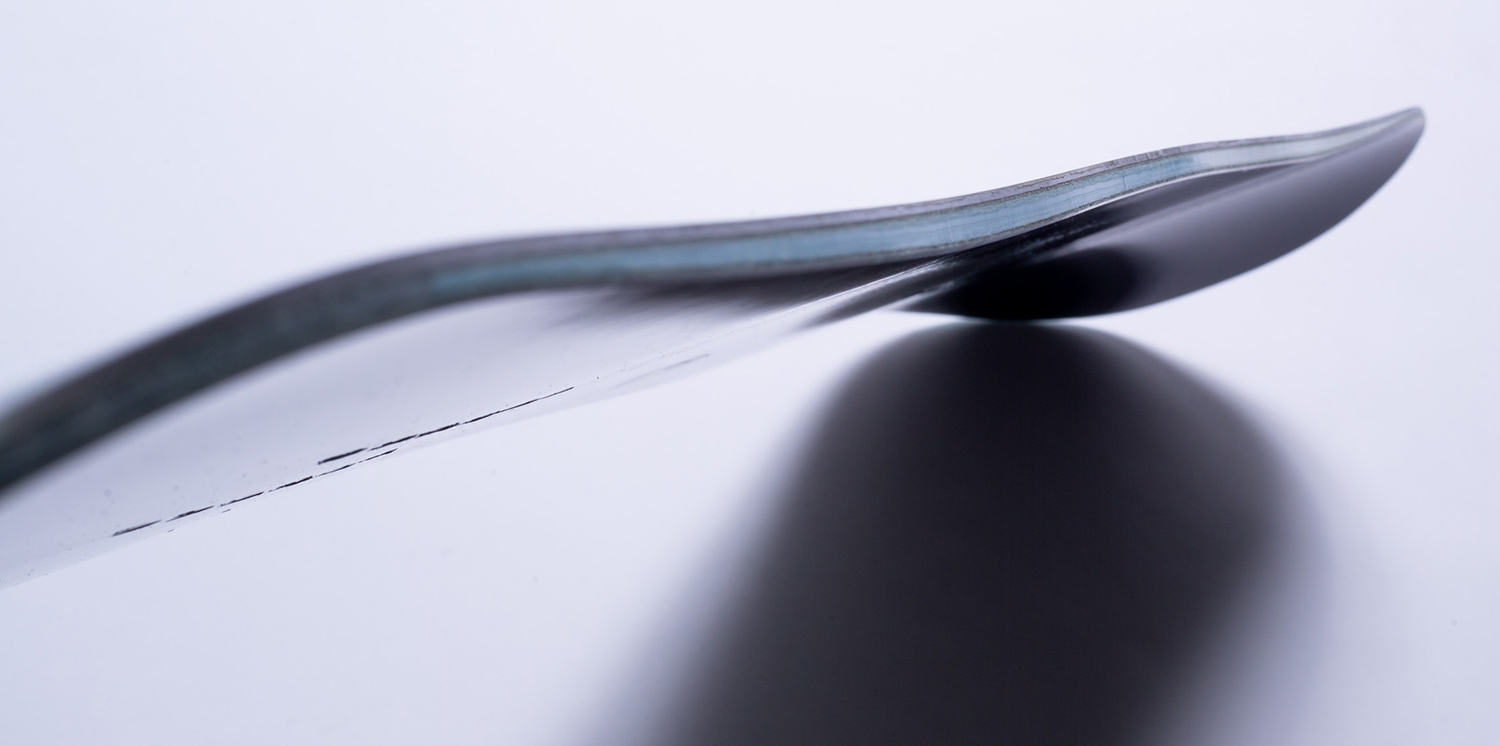 The wavy magnetic traction edge enables stronger edge hold and creates outstanding operability.
On the decks of LADIES CHOICE (left) and PRO CHOICE (right), illustrator Sara King (born in London, living in Seattle) who continues to draw art on Jamie Anderson's professional model.Beautiful graphics are drawn by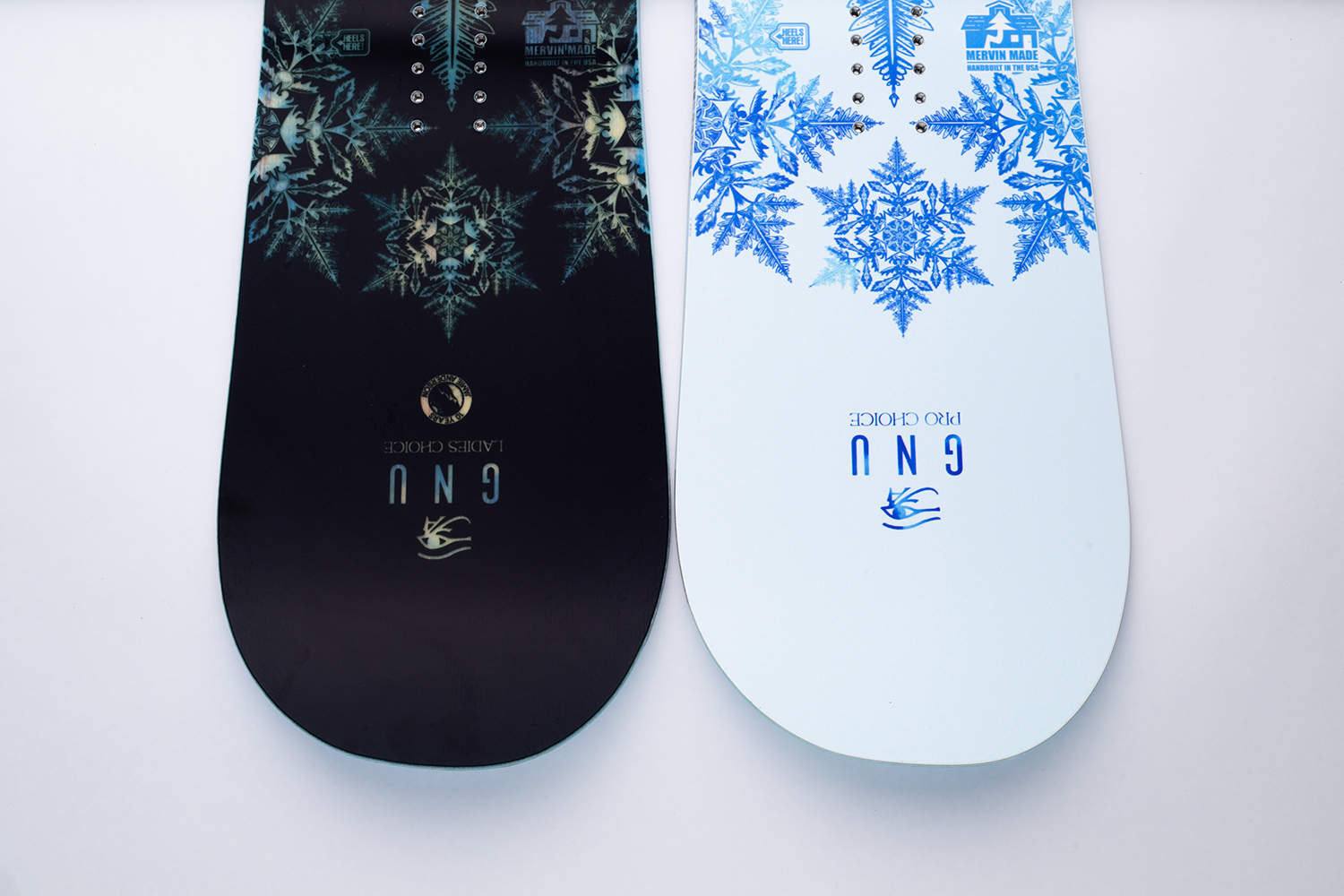 Both LADIES CHOICE (left) and PRO CHOICE (right) have adopted an asymmetrical design that was completed by researching the balance between human body structure and force.
> Pre-emptive gear special feature
>Controllable asymmetric board "HEAD SPEC E" that enables free movement
>Freestyle mountain board "HYPER" that instantly responds to any mountain terrain
> All-round freestyle model "MONEY" with skate-like looks and performance that allows you to play in the entire mountain

---
Click here for information on the latest GNU lineup
GNU BRAND PAGE