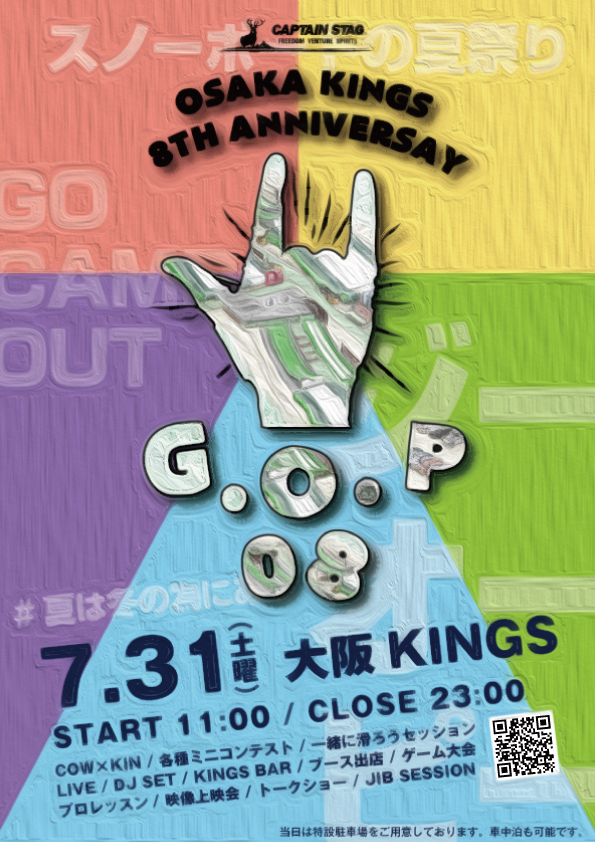 The anniversary event "GOP7" will be held at Osaka Kings on July 31st at the end of this month.With the theme of the outdoors, this event is a variety of activities centered on snowboarding, such as competitions, sessions, LIVE, movie previews, various games, food and drink stores, lottery, etc. — It should be a big event in the ski and snowboard scene in Kansai where even borders gather.
This year's theme is "Snowboard Summer Festival".
With the full support of the annual CAPTAIN STAG, the event has become an outdoor event that is open to not only snowboarders and skiers, but also outdoor enthusiasts and anyone who has never snowboarded or skied.
And the total prize money for this year's main event is 40 yen!"COW x KIN" will be held.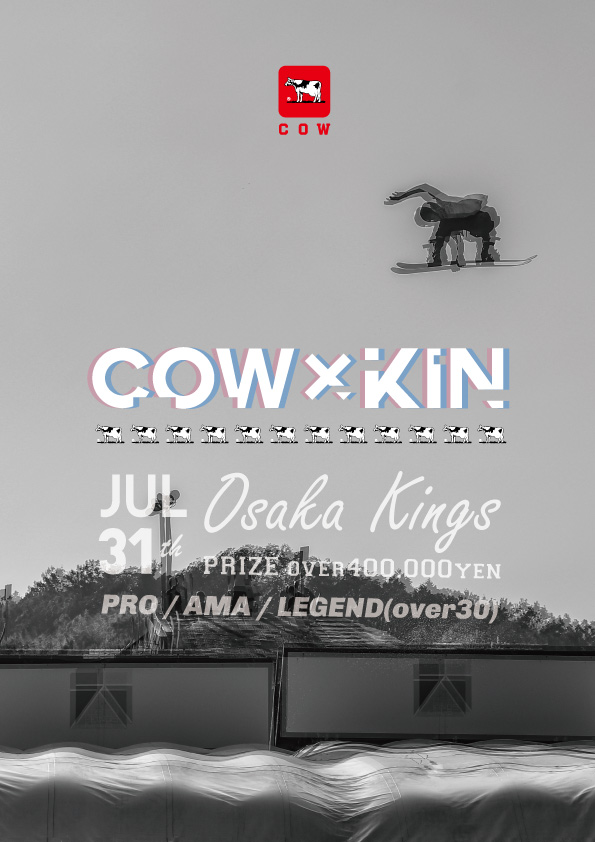 Not only professional classes, but also legend classes limited to those over 30 years old, amateur classes, and the highest off-season stage that anyone can participate in are prepared.
In addition, a booth for milk soap, which is a sponsor of this competition, will be set up at the reception desk, and corona measures will be thoroughly taken before admission.
For more information on the eventhere
State of last year

Prosno-It should be a big off-season event with many influencers, shops and manufacturers, including borders!Do not miss it.