Thank you ♪
Today, I came back to Tokyo for the first time in XNUMX days.
For the time being, my body and myalgia are messed up (laughs)
It's been a while since I've been snowboarding for XNUMX days, so my body feels terrible.
But it became a very fulfilling trip ☆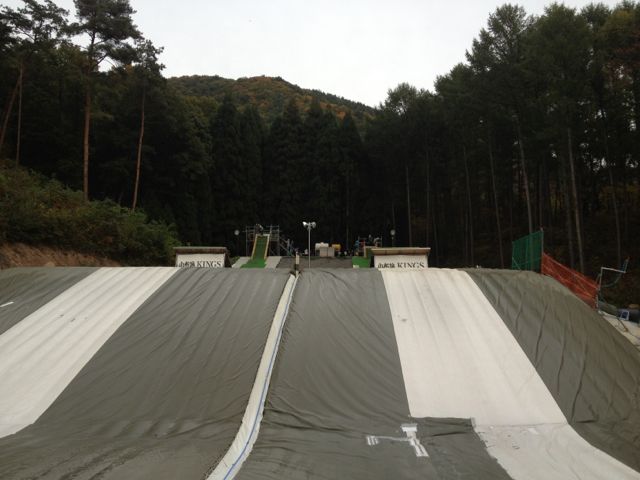 First of all, I came to Obuse Kings in Nagano prefecture.
It's my first time to come here, but it was a pretty good practice ♪
However, I slipped from day to night, so my body was very worn out.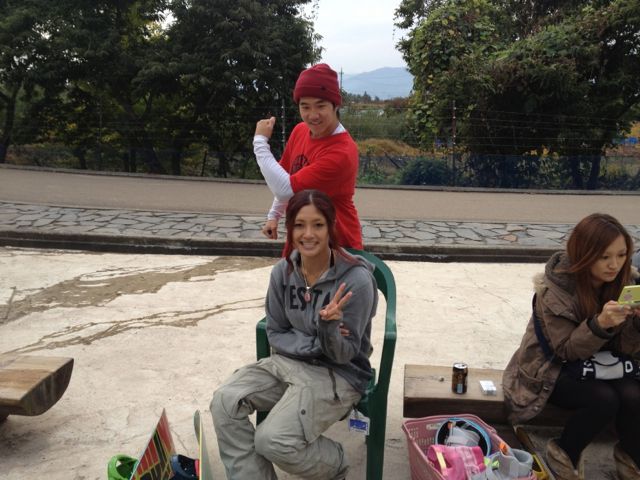 I met Yuki-chan for the first time in New Zealand.
Moreover, when we told him to go to Misaka after this, Yuki-chan also came.
For the time being, this trip was like teddy and two people, but Yuki-chan also joined in the middle.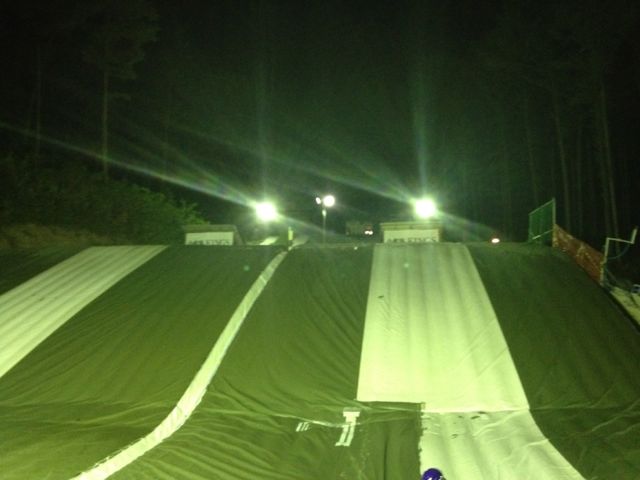 So, Obuse at night looks like this.
At night, the board ran, so I was in good shape ♪
I came here for the first time, but I thought this was a place where I could practice a lot.
If possible, I would like to come to slip again if I have the opportunity ☆
If you haven't been there before, you should definitely go there.
http://www.obusekings.com/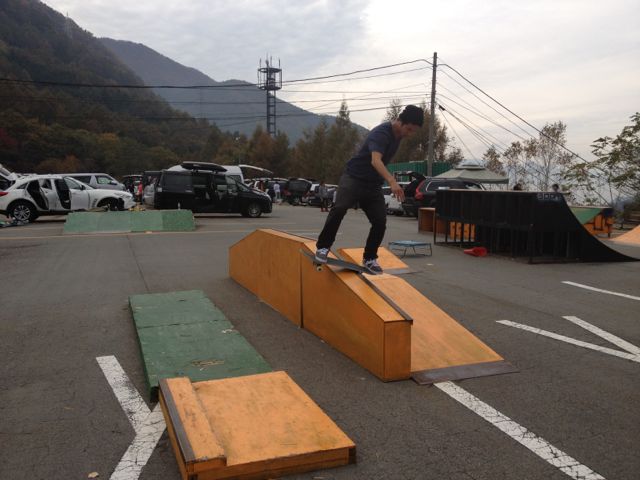 After that, head to Misaka in Yamanashi prefecture.
The photo is teddy skating in the parking lot of Misaka.
Misaka was a lot of fun for the first time in a year ☆
Until last year, I lived in Chiba, so I came every week, but since I started working in Hokkaido for the first time this year, I didn't have a chance to come, but I'm glad I came this time.
After a long time, I really enjoyed meeting Ishi-chan, Tommy, Jun-kun, Ken-san, Ryo, and Ryota.
Also, I'll be playing next year ~ ♪
It was a trip like that.
This time, thanks to teddy, I made it a very fun trip.
Seriously, thank you for teddy ~ ☆
And tomorrow there will be a K2 ollie contest event at the Murasaki Sports borders fact Harajuku store, so if you are interested, please come and visit us ♪
Participation fee is also free, and the prize money of XNUMX yen will be given to the person who flew the highest.
Reception will start tomorrow at XNUMX:XNUMX.
We are waiting for your participation ☆
http://www.k2japan.com/POPTHIS_flyer.pdf