Niseko, Hokkaido, a city where snow fans from all over the world gather.New hotels and condominiums are built every year, and in recent years there are many foreigners in this town.Even if you ski on the slopes, of course, there are many foreigners, but Snowfield is protected by what is called "Niseko rules".As Niseko rules make it mandatory to wear equipment from next season, we have seen the changes.
Photo & Text: HAL
There is a lot of noise in various places this year when there is little snow in a warm winter, but isn't it okay if it's here?
With such expectations, I visited Niseko in mid-January, which is coming every year.
The Niseko tour, which is held every year at this time, was triggered by the SNS of a certain snowboarding site.I participated as a staff member more than 10 years ago, and I have been participating as a staff member ever since.This Niseko tour itself continues at the request of regular customers, and is like an annual gathering.Even so, various people participate every year, such as a new person and a person who participates for the first time in a long time.
Should I be just a Niseko fan?This happens only once a year in Niseko, but I'm still going to see the transition of the city of Niseko as a snowboarder.
Even for me, I felt that there was little snow this year.The guide also said that there are many places with bushes, bamboo grass, and hidden stumps.Still, there is enough snow on the slopes, and the day after it rains, you can enjoy powder spray.In fact, I was proud to show off the Uhauha video of the members who entered the front.Well, the other party is natural, and depending on the timing of the visit, there may be less snow.It's been raining on many years of tours, and it's been snowing.Even so, it may be because of a special place called Niseko that comes every year.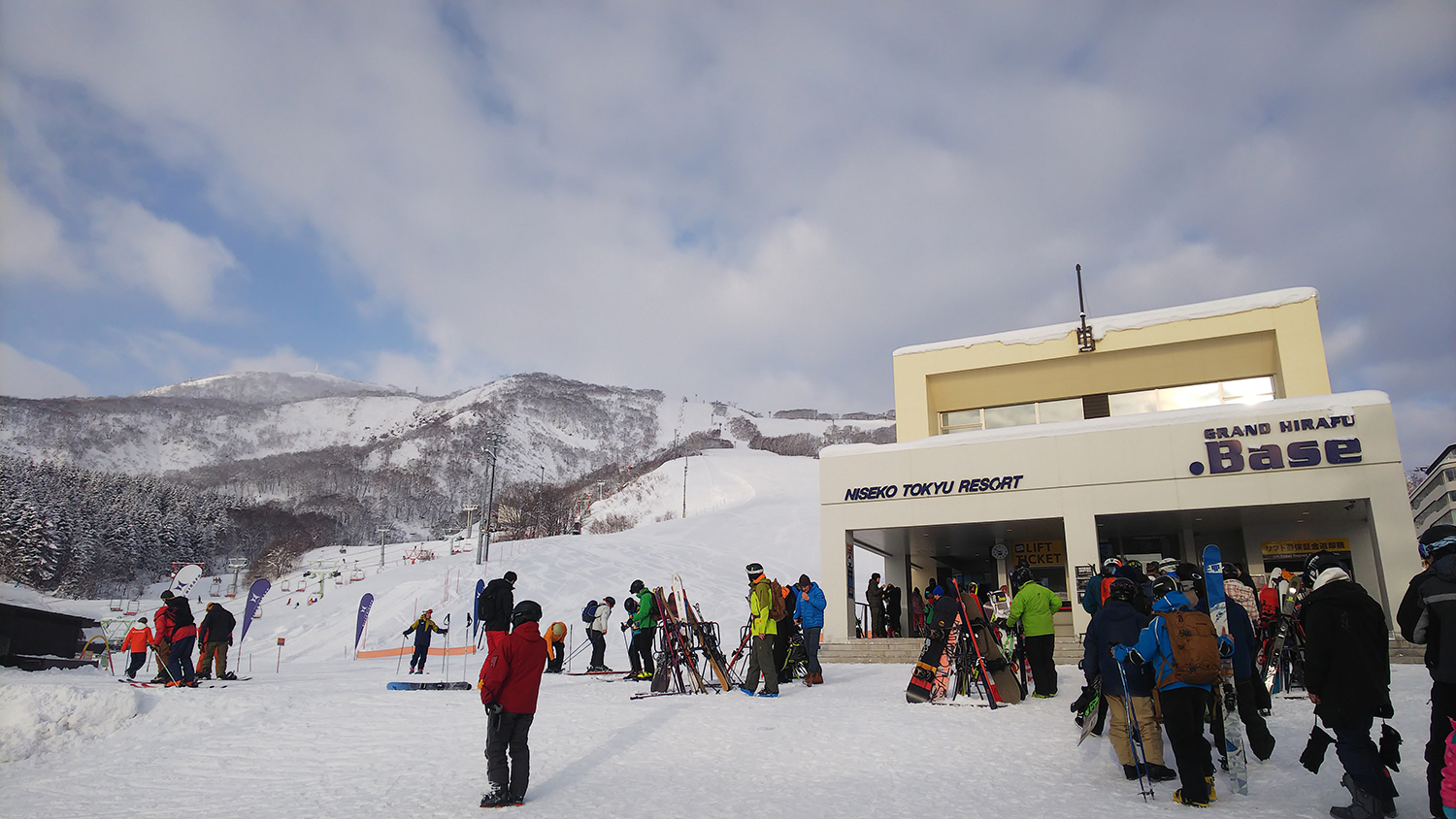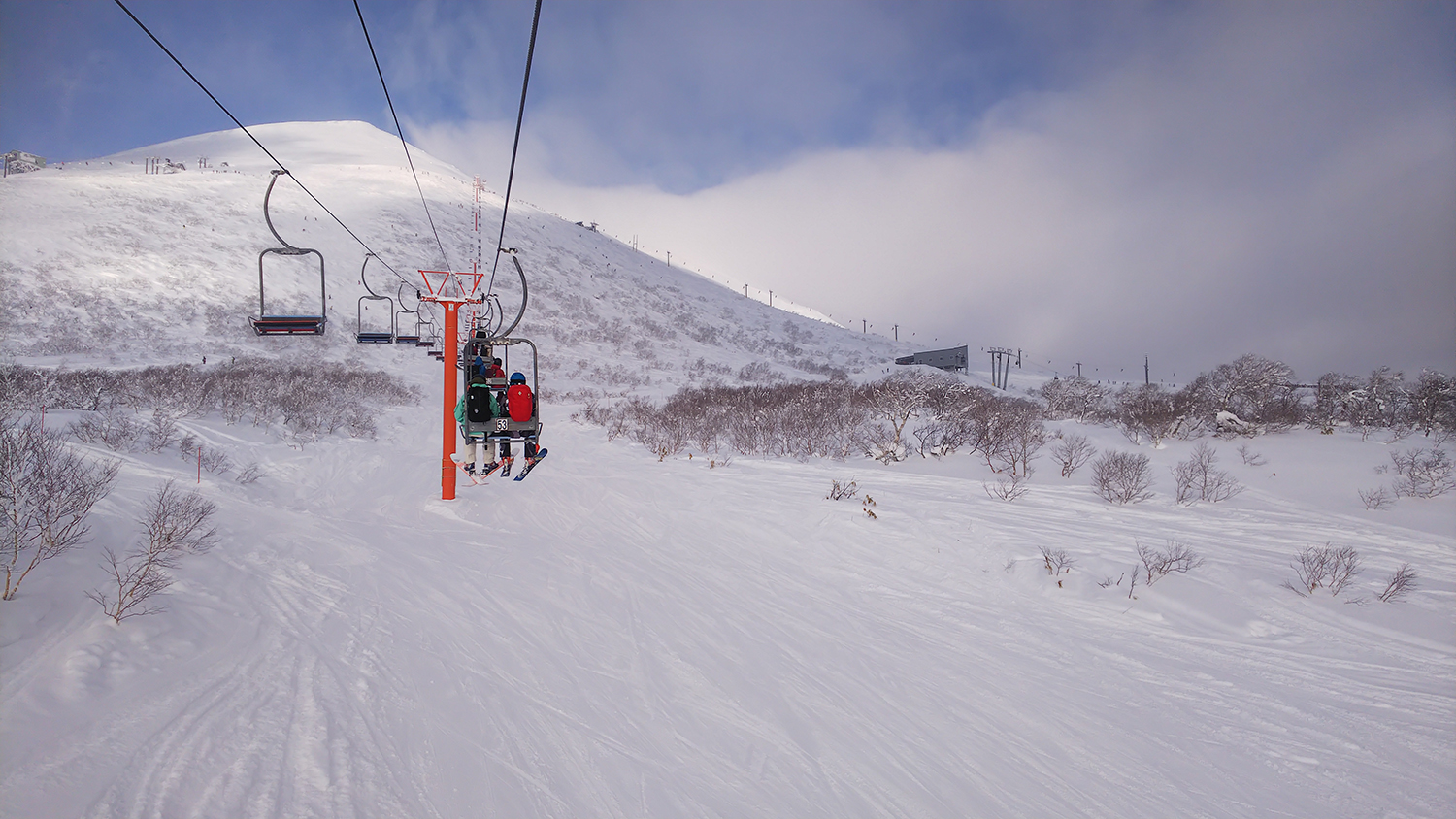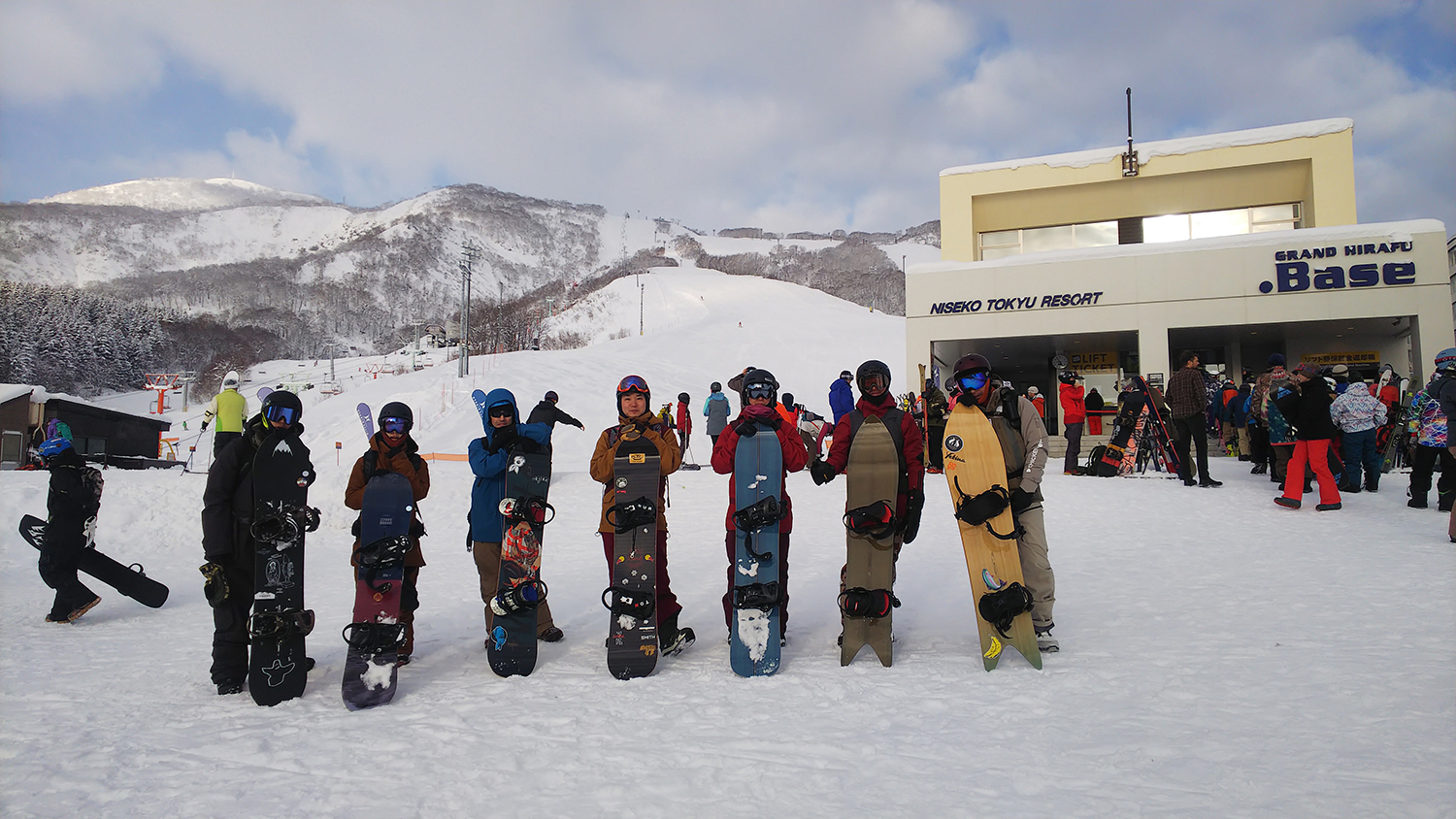 Recently, I see many foreigners in Hakuba and Yuzawa, but there have been many foreigners in Niseko for a long time.When I first visited Niseko, I was thrilled to hear from Aussie's uncle, as if I had come to a Western resort.Nowadays, there are many people in Asia, and the condominiums and hotels that are newly built year by year are so crowded that I can't remember which building was built last year.
The buildings of "Park Hyatt Niseko HANAZONO", which opened the day after I went, changed the appearance of this area.Along with that, the location of the cafe in the HANAZONO area has also been renewed, and it is no longer necessary to walk from the part where the lift is located.It seems that development is still going on, and it is rumored that the lift will also seat 6 people? There seems to be a plan to make a gondola in the HANAZONO area, and there is no sign that the change in this area will remain.
Furthermore, it seems that a condominium for the wealthy called "The Ritz-Carlton Reserve" will be built in the Higashiyama area in the future, and Niseko has become an area where the world's wealthy people gather.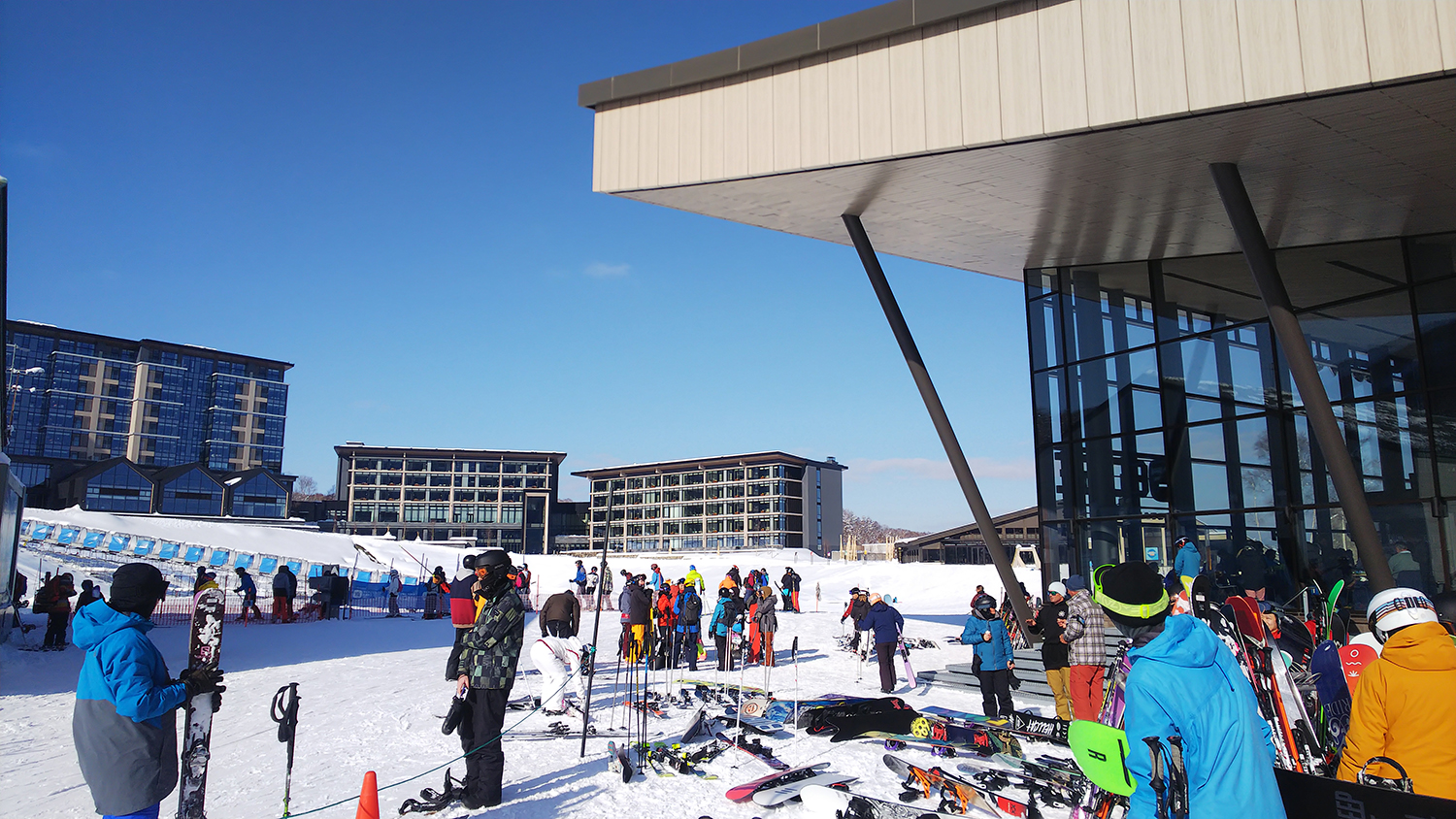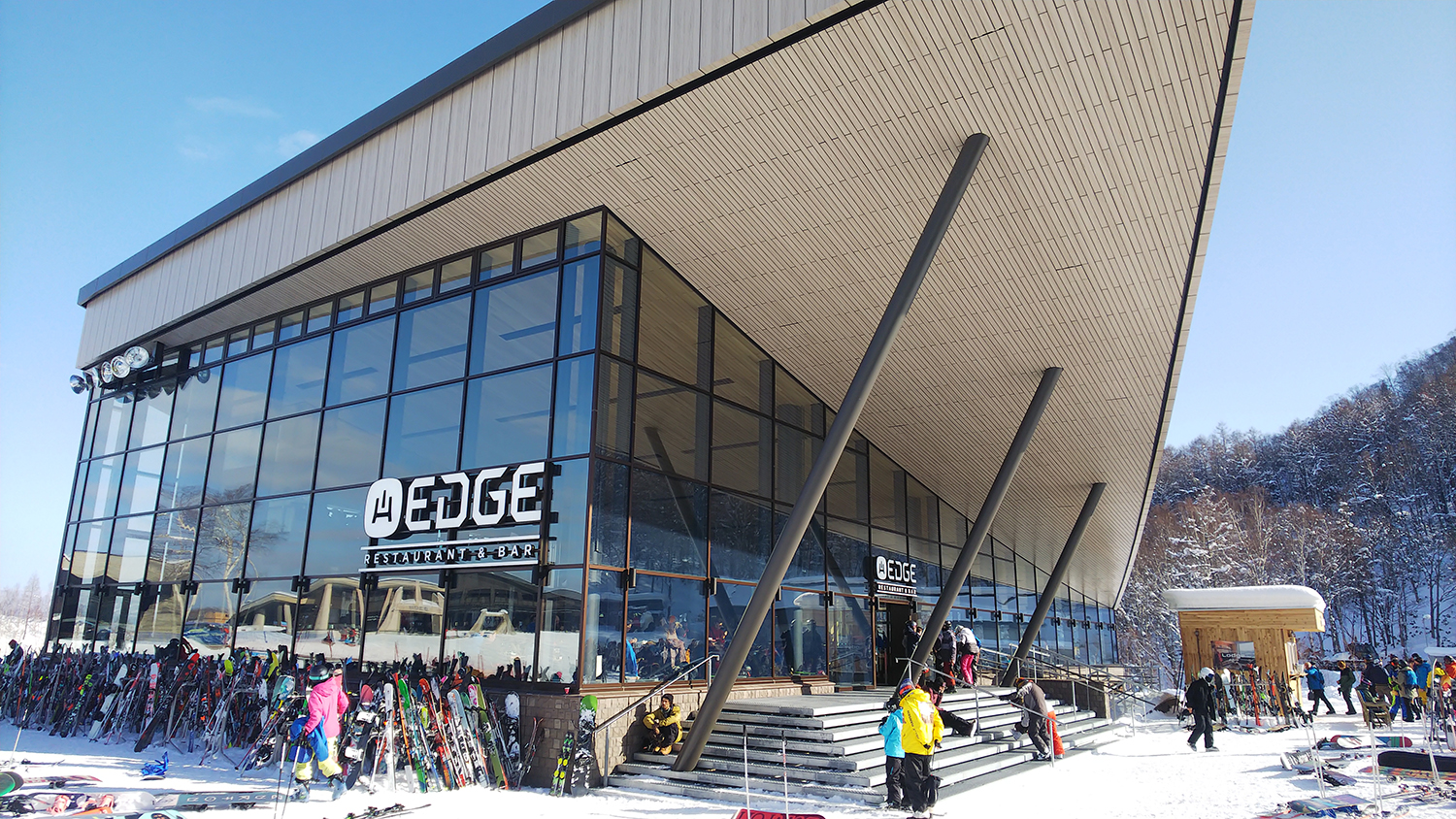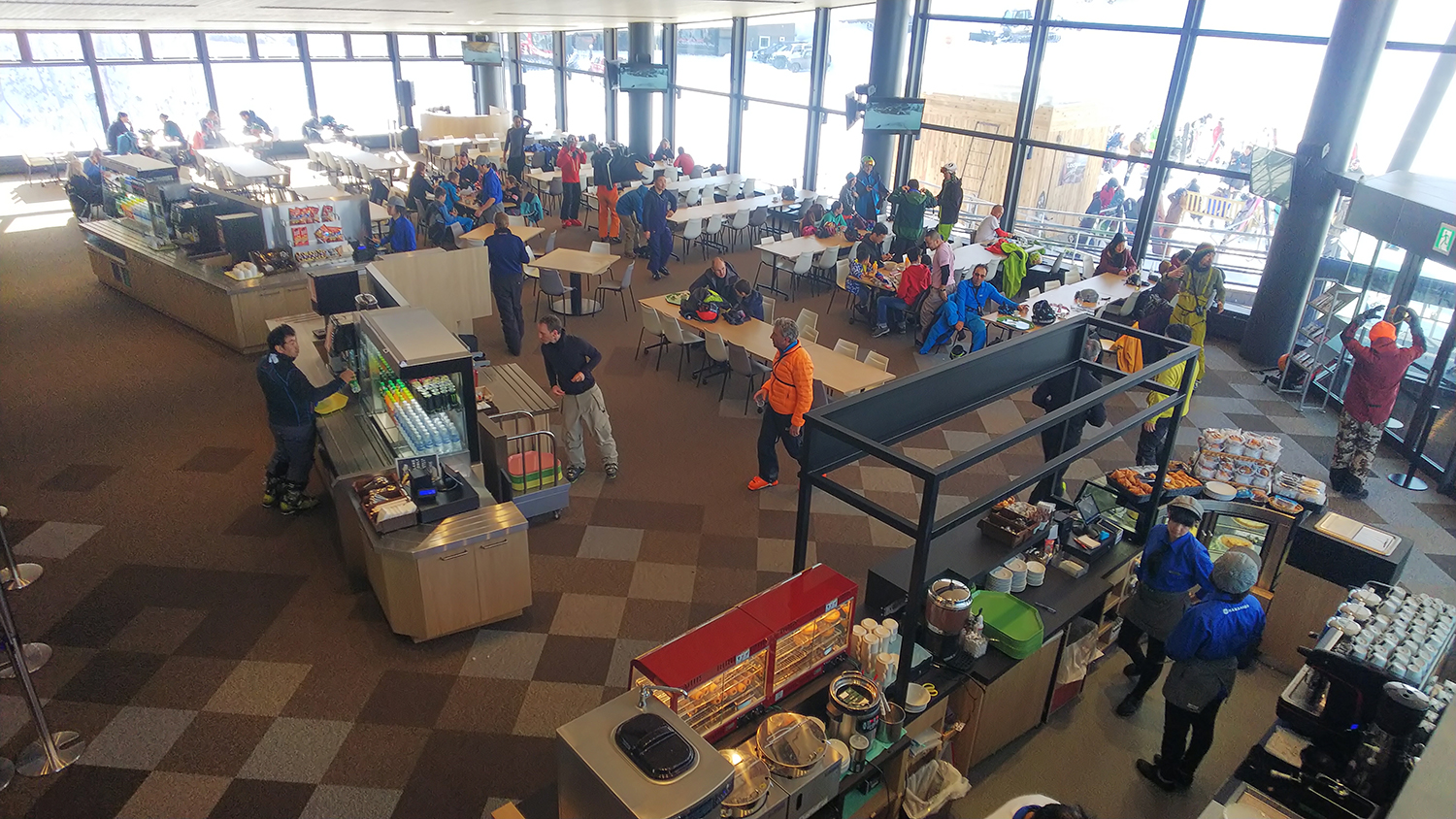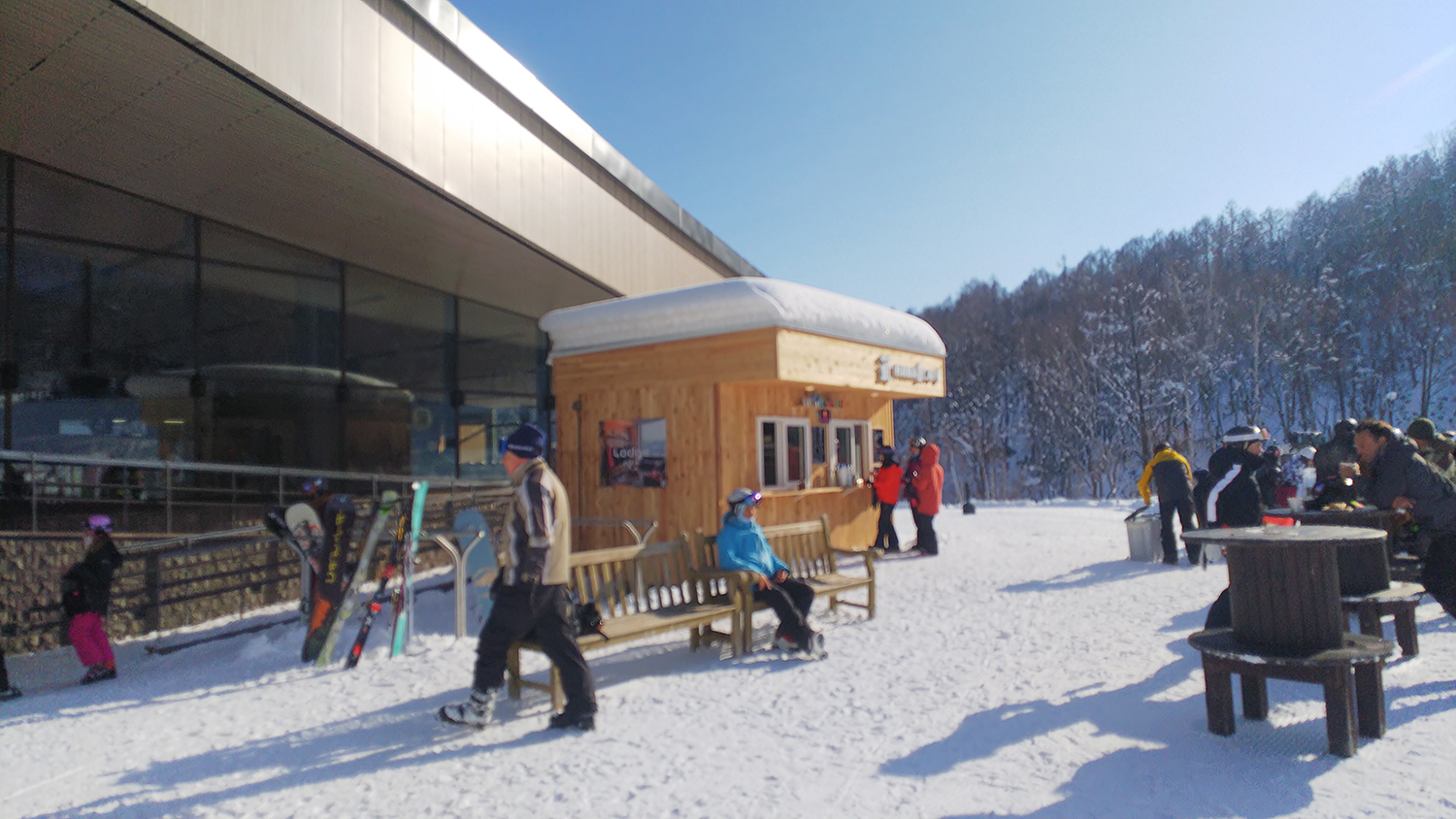 I moved to Niseko, which has undergone such a drastic change 22 years ago, and talked to Nagata Guide, a PSA official professional and GENEMSTICK rider.
-Why don't you move to Niseko?
"When I first started living, it was difficult because I didn't have a job, but nowadays, there are many people, the amount of money (price) has increased, and the old Niseko was good because of the excitement of foreigners. However, thanks to this excitement, I have increased employment, I have become able to choose a job, and my hourly wage has also risen, so I think it has improved a lot in that respect.
Niseko for me, I guess I live because it's okay.Niseko spends her life, her life, on her own.But I think the root is that I like snowboarding.
After all Niseko has good snow quality and terrain.Even if you go down to Honshu or trip to the United States or New Zealand, I think there is no area where you can constantly slide high-quality powder like Niseko.I'm always tripping thinking I'm blessed. "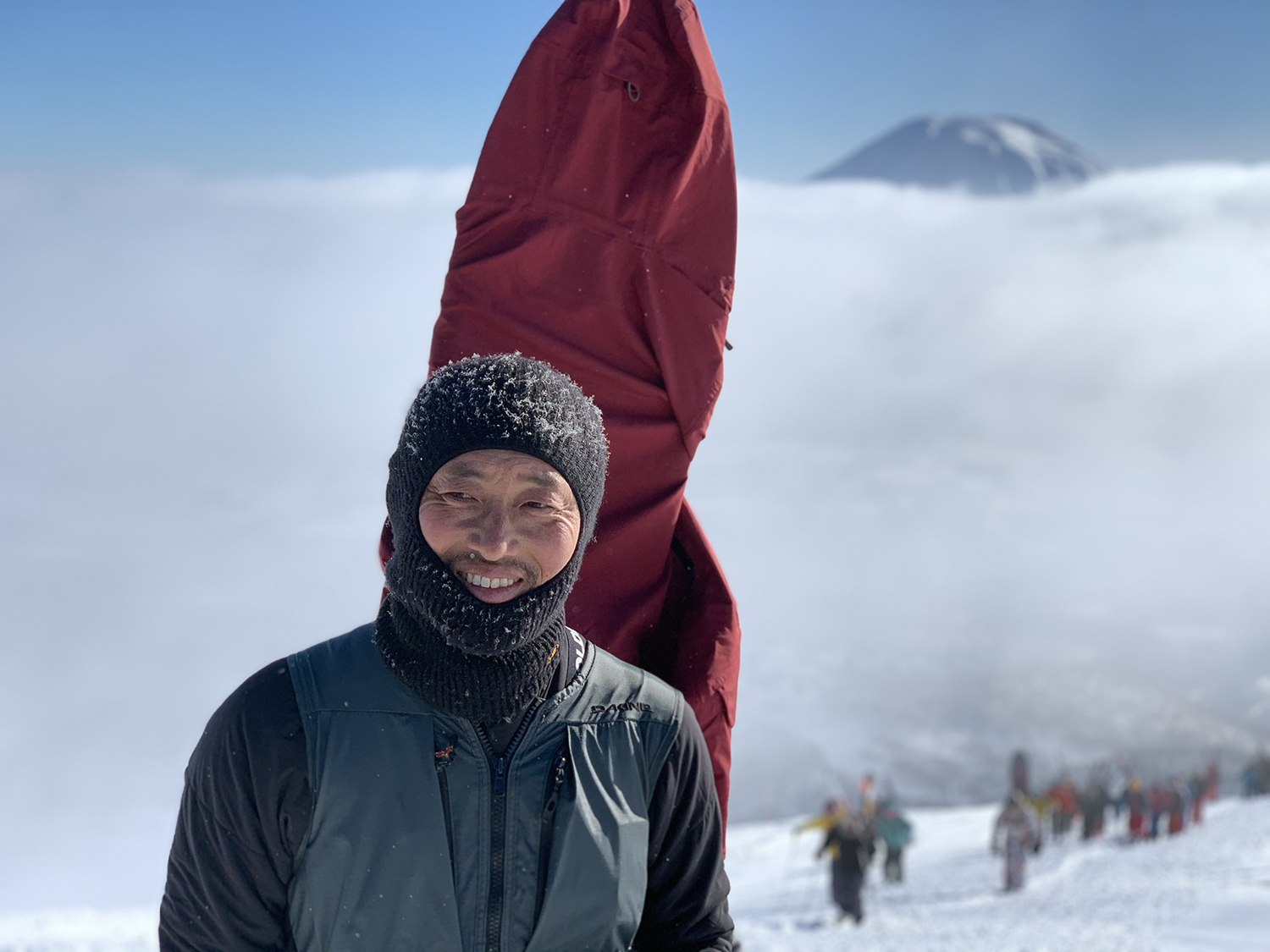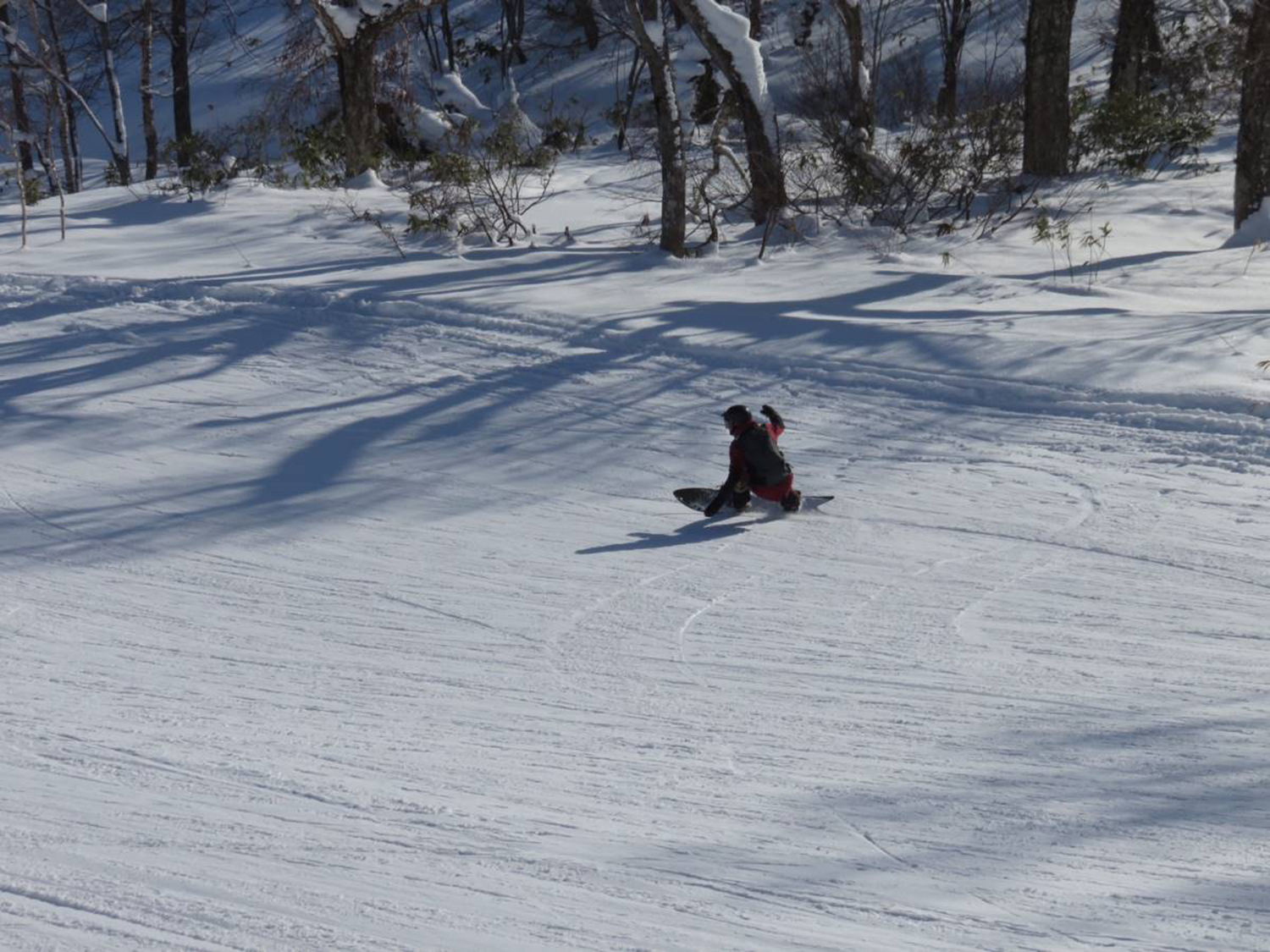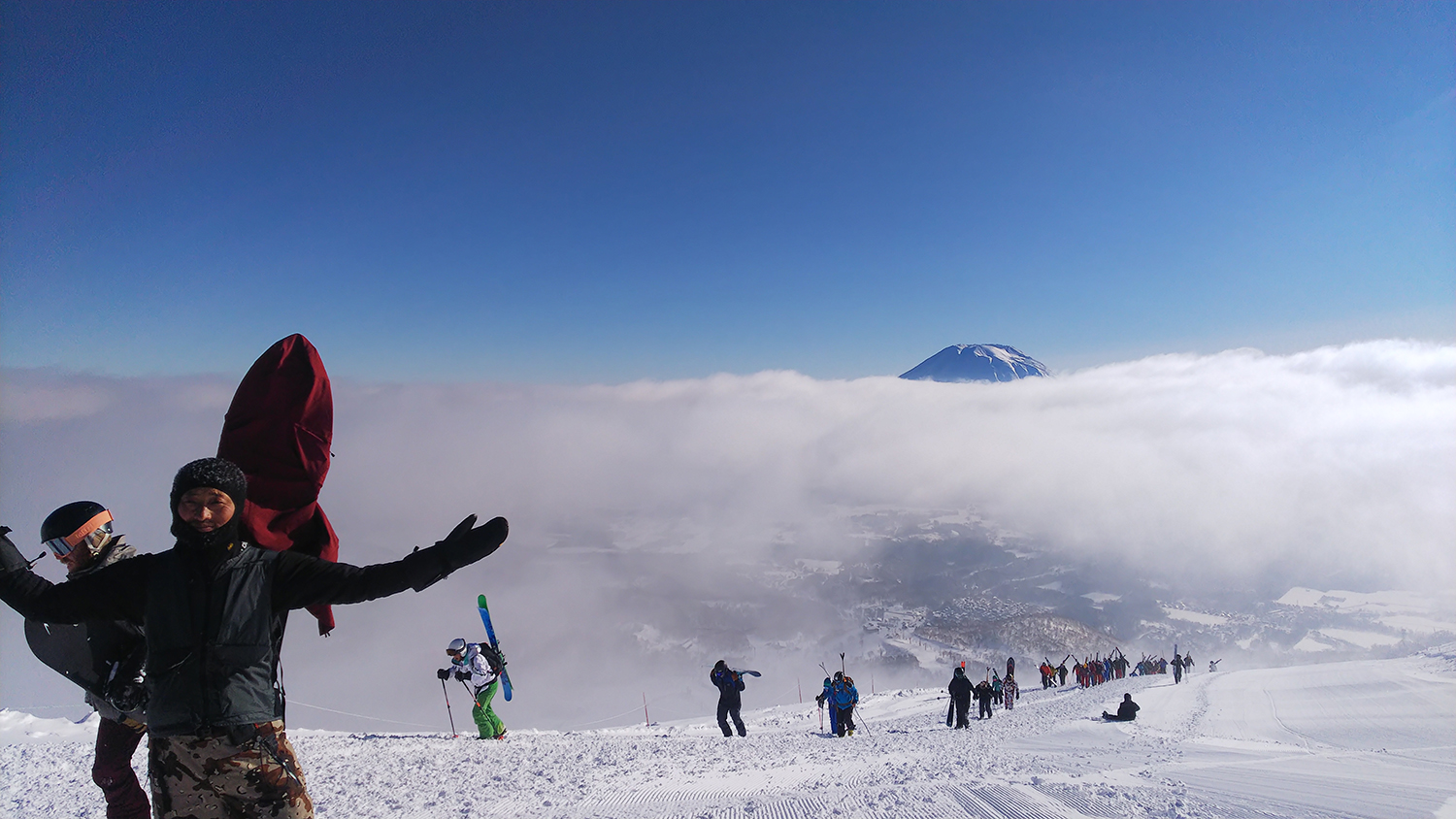 Niseko area is uniqueNiseko rulesThere is that.
Based on the idea that we want people to enjoy the fresh snow gliding safely, we do not want them to go outside the course and say that it is not good, but let them enjoy it safely through the gate.
And it seems that "wearing a helmet and a beacon" will be compulsory from next season on 20/21.
Helmet wearing has become quite mainstream these days, but in Japan it is still not as high as Westerners.Most foreigners wear it in Niseko, but many Japanese haven't.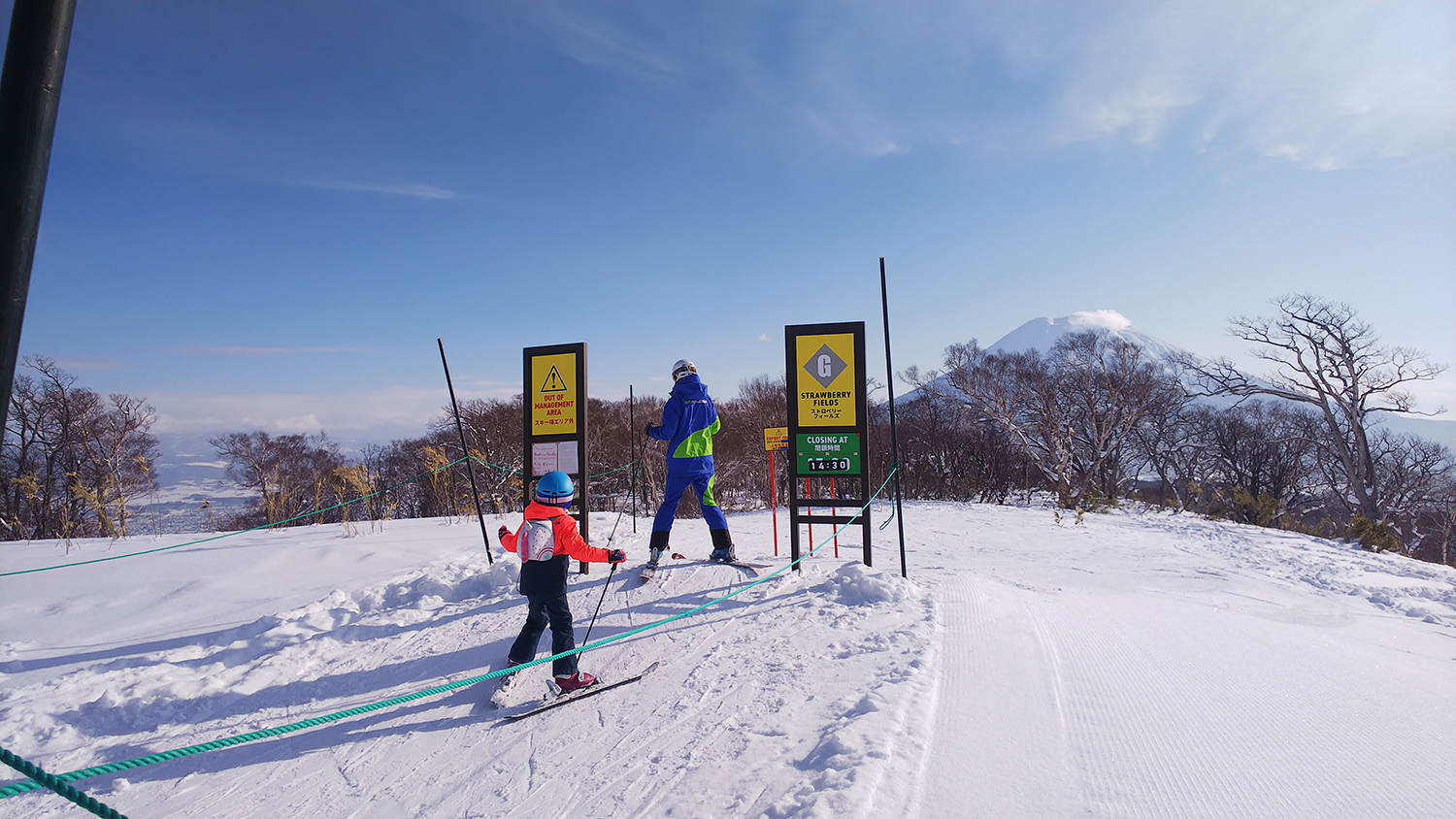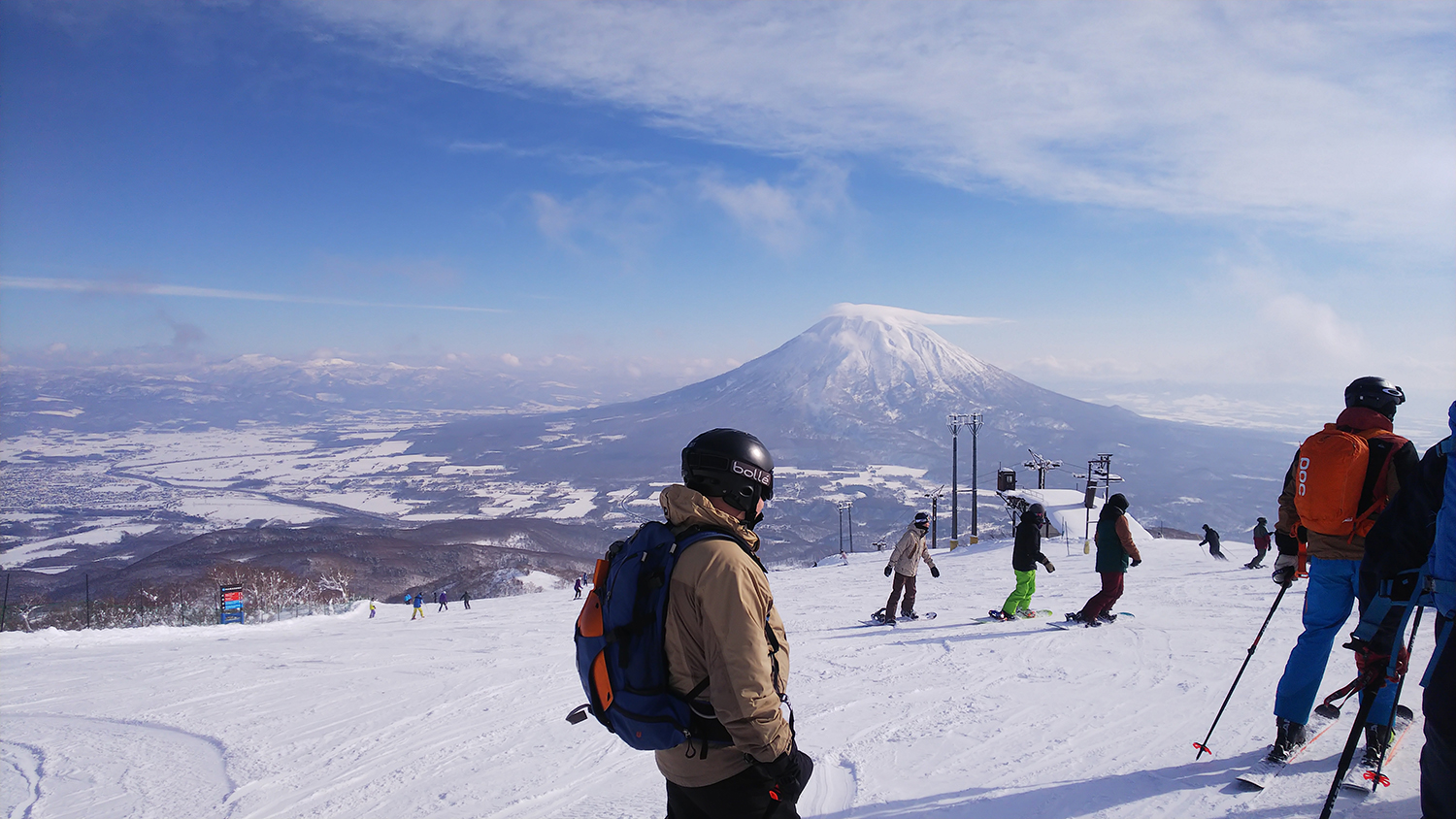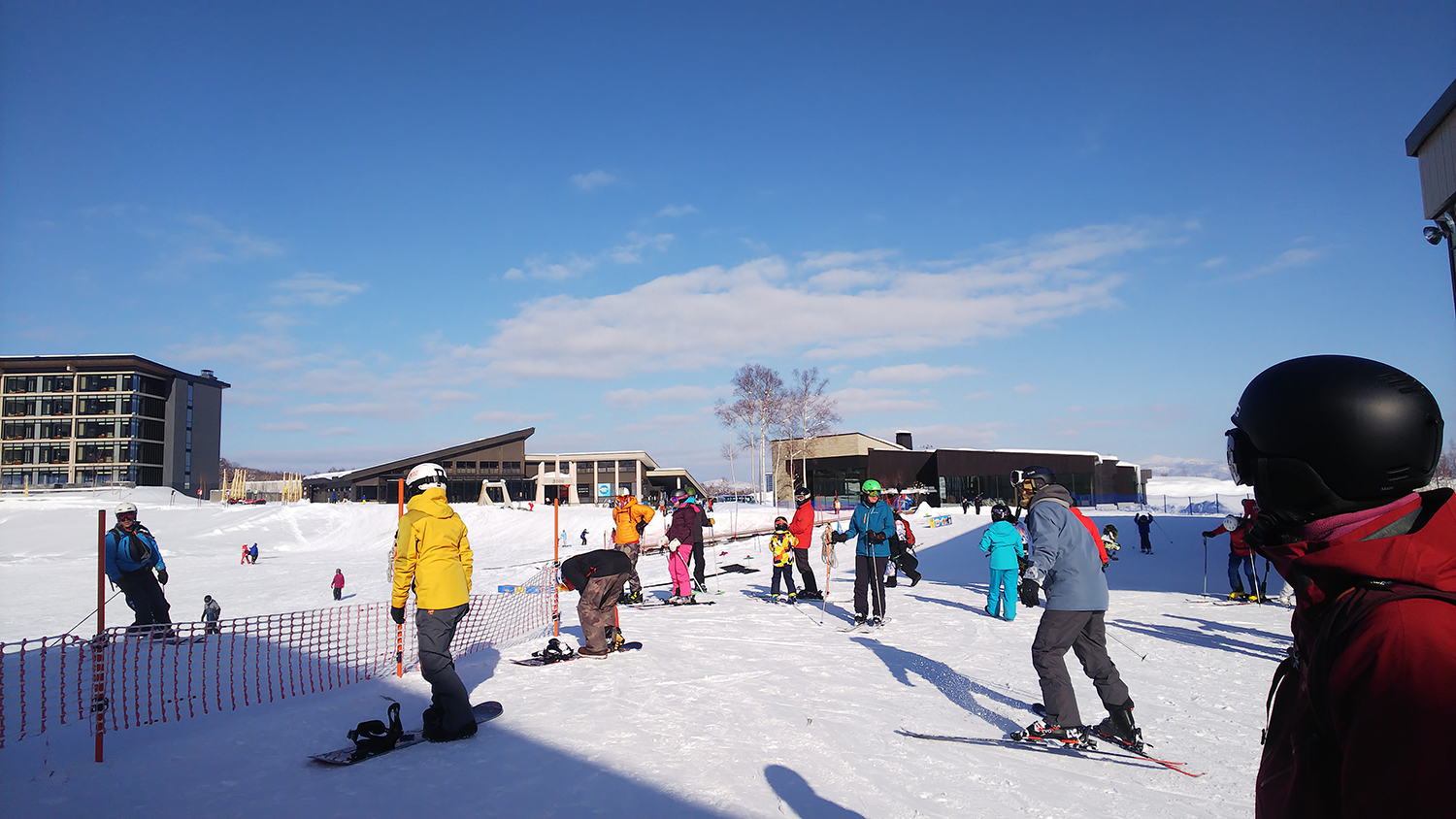 In this Niseko tour as well, we asked customers to wear helmets, beacons, and other equipment and take action.I thought I would get in the way of a helmet that I usually don't wear, but if I choose the one that suits me, I don't feel uncomfortable.Forget what you're wearing?Not really, but the latest ones are getting lighter, so you don't feel uncomfortable.Why wear a helmet?It is natural to think about it, but slipping off the course means hitting a natural tree or hitting a branch.Of course, it also protects you from falling due to the reverse edge that comes to you.
At this time, I was lucky enough to be lucky that the gate that went up to the peak opened.Only with the equipment, you can enjoy riding through the gate and climbing to the peak while enjoying the wonderful scenery.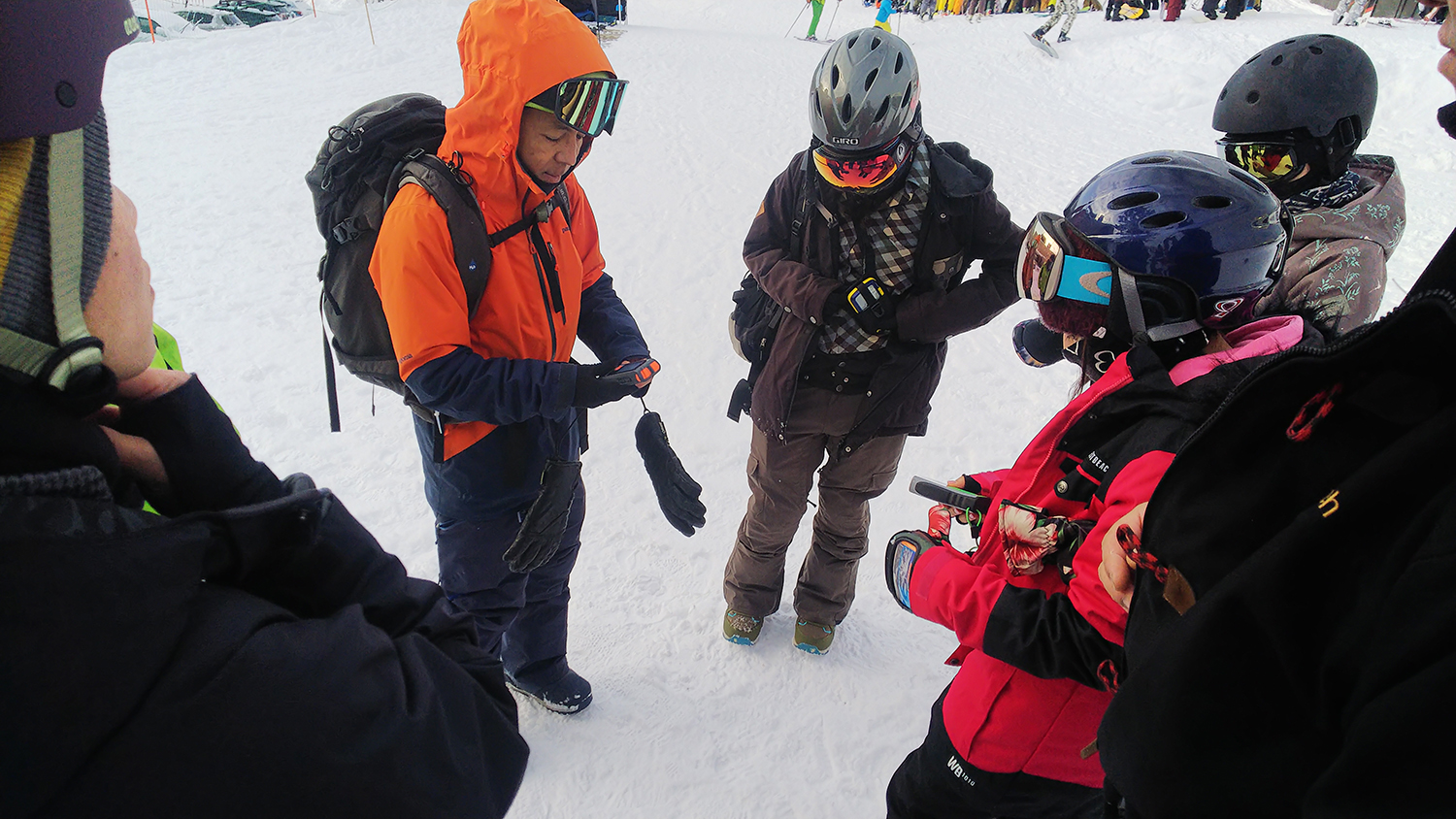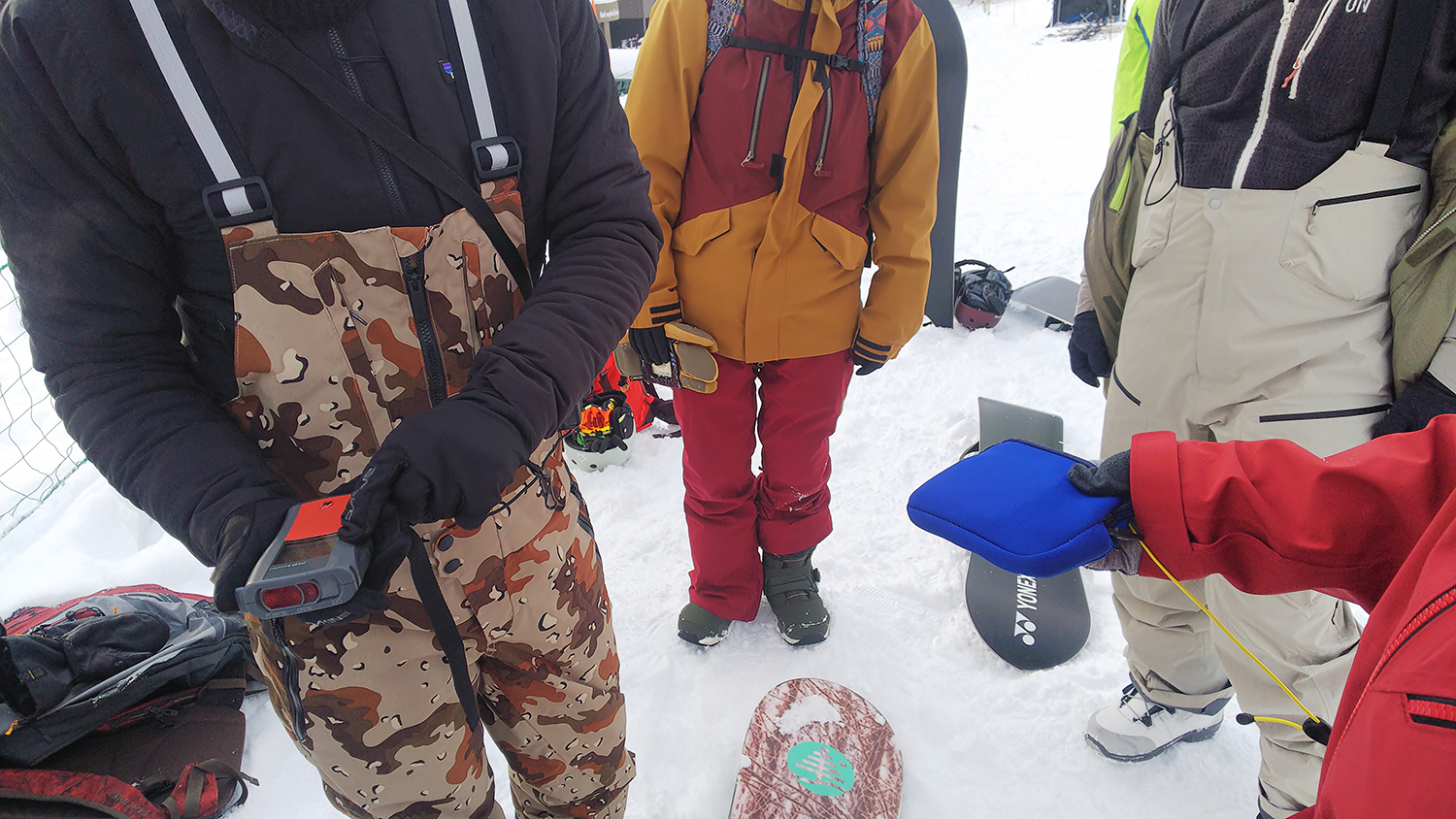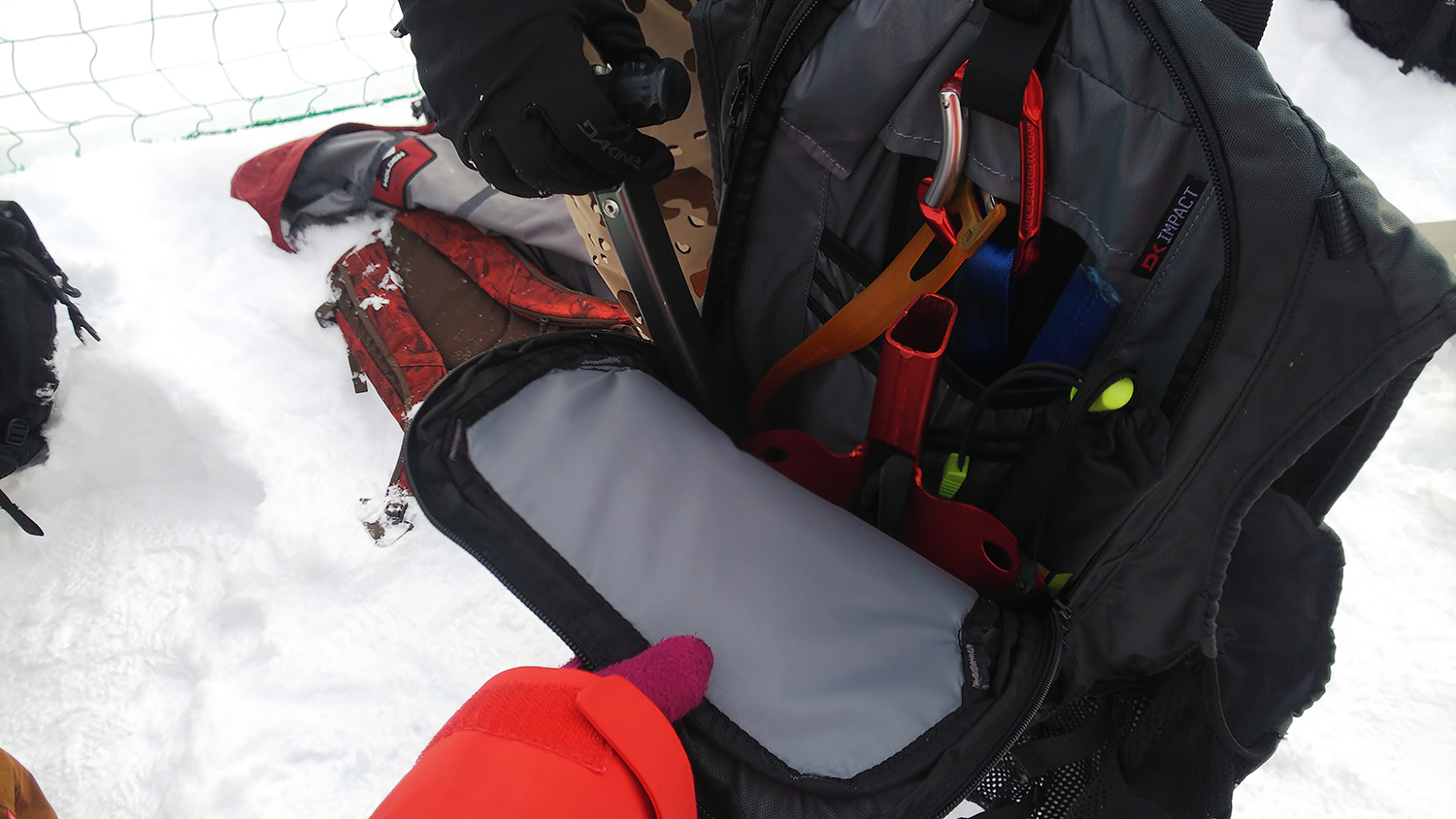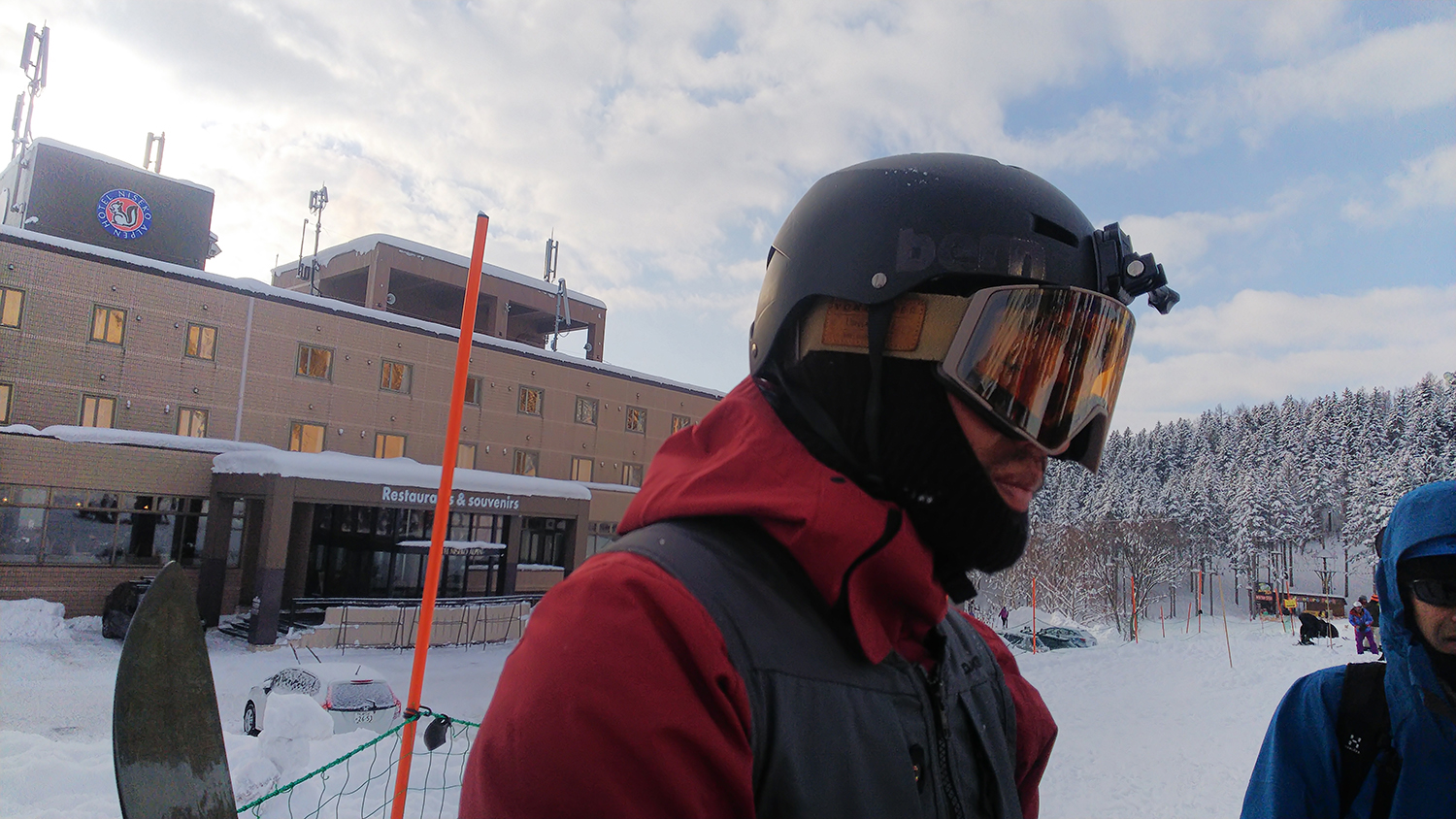 The Niseko rule says:
"We strongly recommend that you carry beacons, probes, and excavators. These tools may save the lives of you and your peers in the unlikely event."
Of course, not only do you have it, but you also need the technology to use it.And don't forget that slipping off the course is dangerous because of the various risks.By the way, as a supplement, it is also written that "a fee (minimum 10 yen) will be charged for rescue and search outside the course". "You will be billed properly," said Nagata's guide.The price of life cannot be cheap. "Always be careful not to overconfide in knowledge, skills, and tools." This is also written in the Niseko rules.It's a rule to ski comfortably and safely in order to enjoy snowboarding.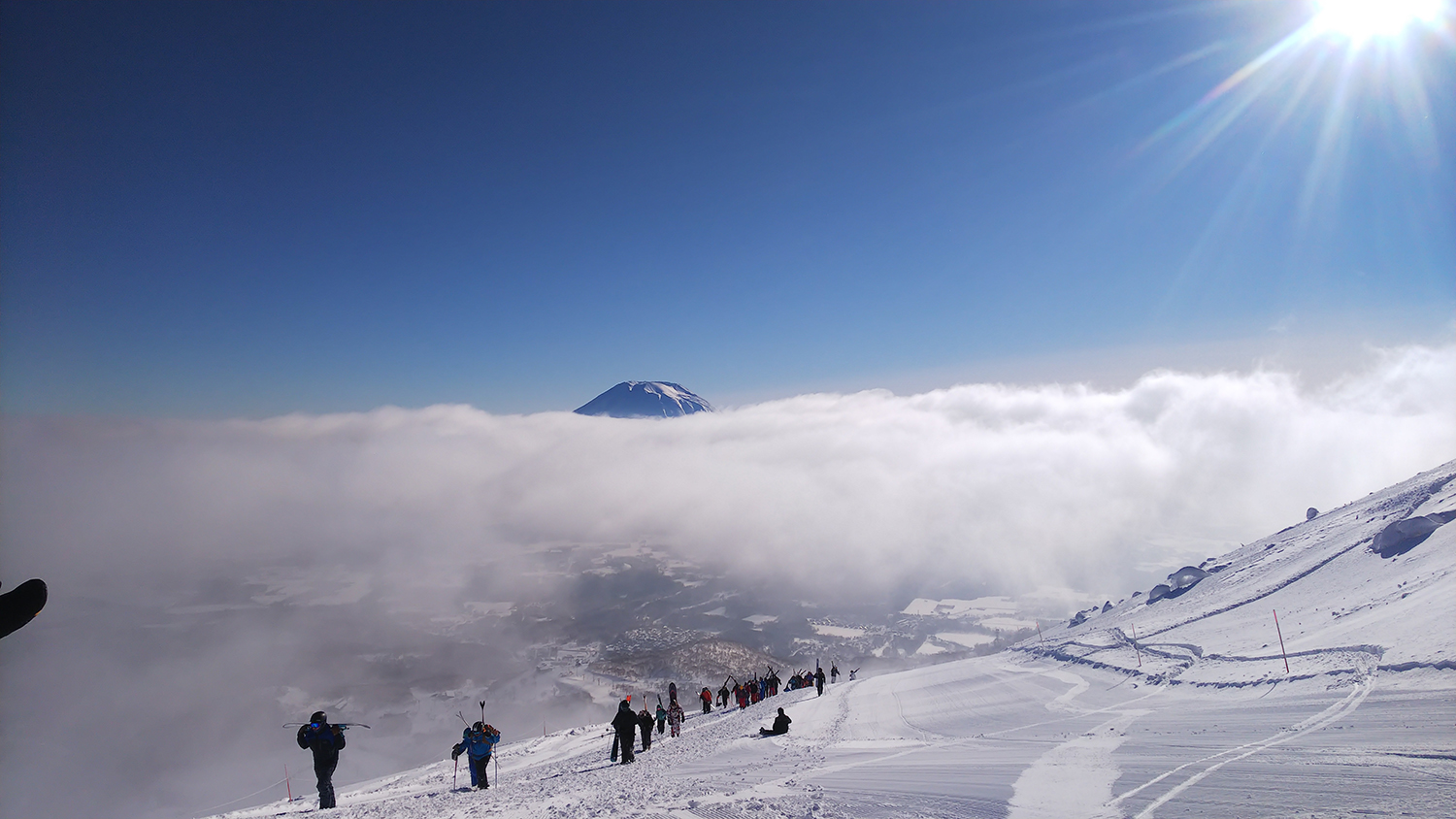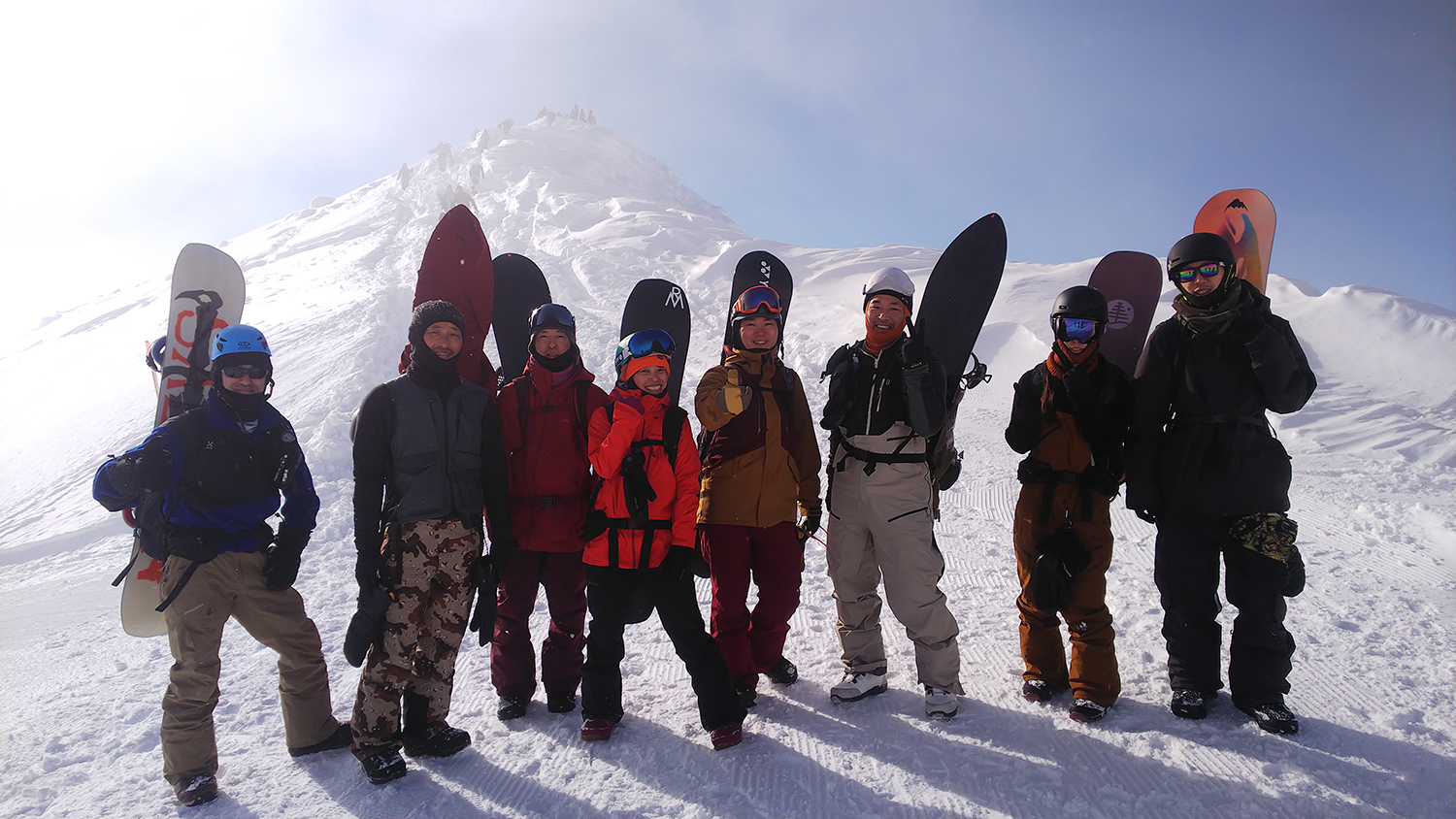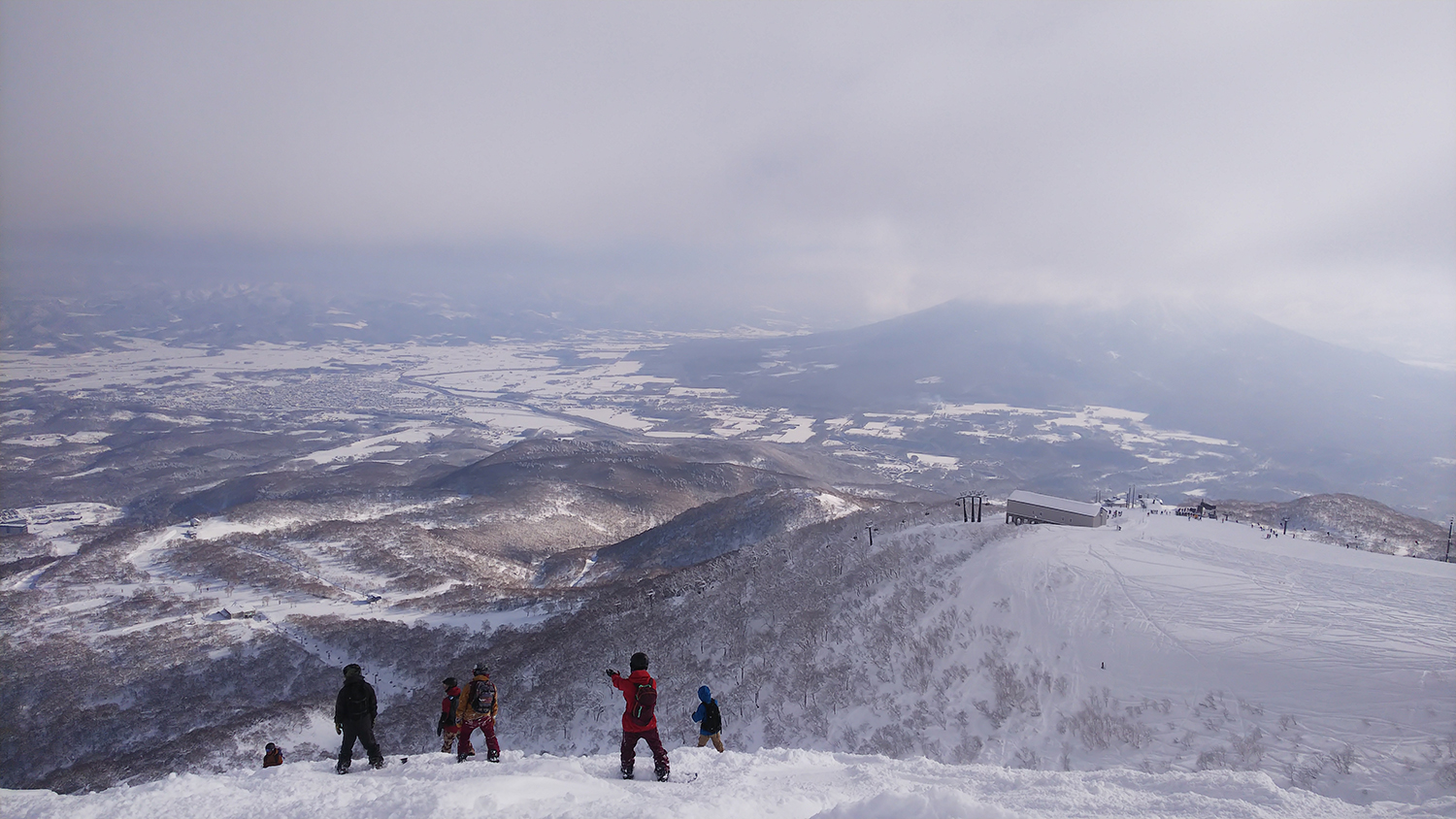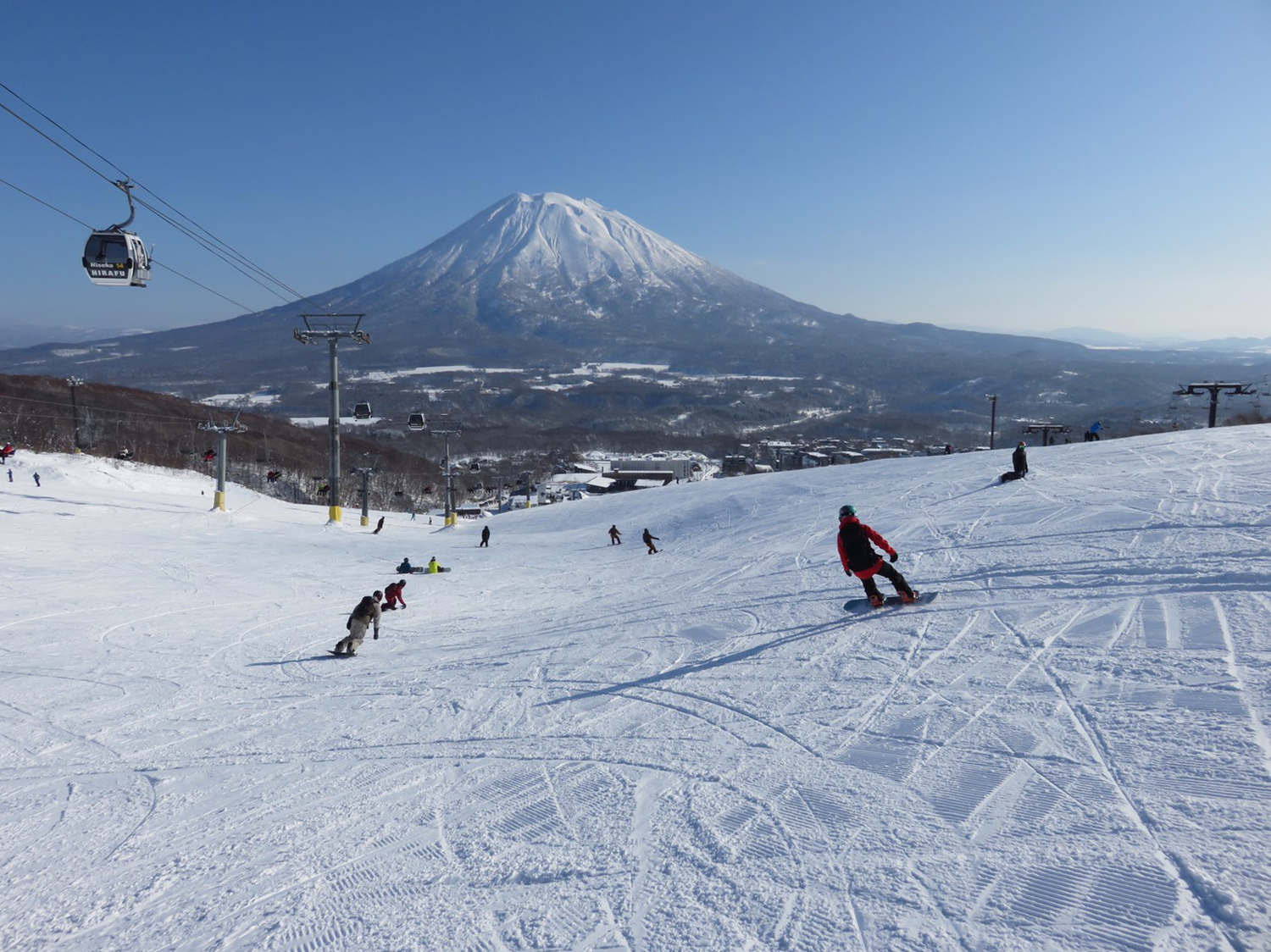 I could see Mt. Yotei floating in the sea of ​​clouds fantastically.It was relatively easy to walk on this day without wind, but the weather in the mountains is volatile, so the equipment is perfect.
Niseko changes every day.I hope it will change for the better for us snowboarders.I'm sure I will visit Niseko, a special place, on a tour with my friends next year.I'm looking forward to seeing what kind of changes are happening.
Hokkaido Niseko Slope Guide "Niseko Pleasure Tours"
Snow Bum Snowboard Tour & Camping Specialist Travel Agency