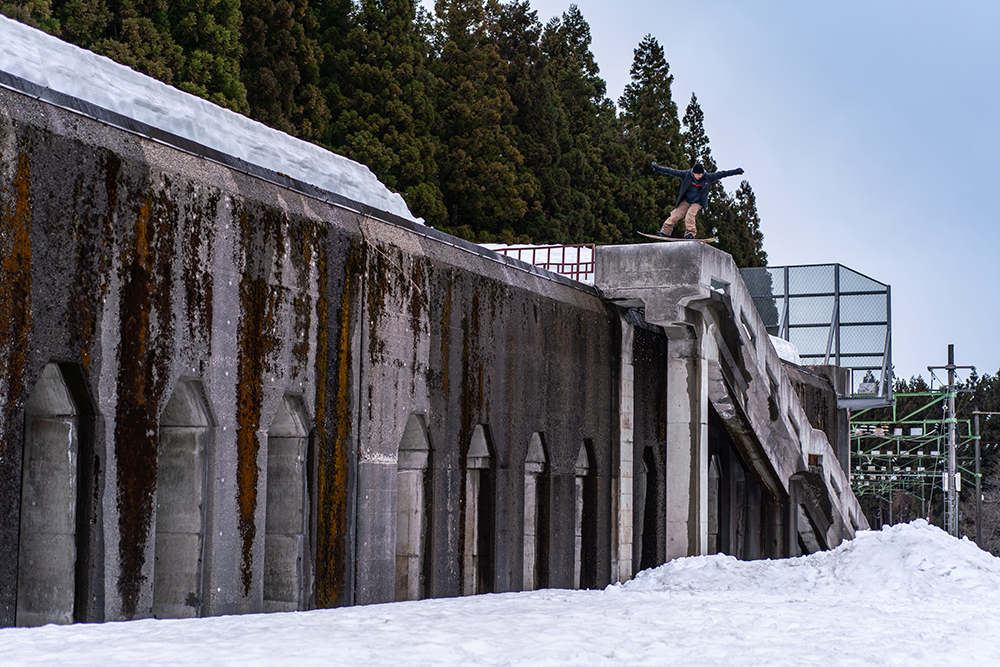 Photo: ZIZO
Boots can be quickly and easily attached and detached simply by turning the dial.BOA, which appeared in the snowboarding world as such an epoch-making attachment / detachment system, has evolved into a fit solution that allows you to enjoy the best fit while adding many improvements for about 20 years since its entry.Proving its evolution are the world's top riders, including Travis Rice, Taro Tamai, and Masanori Takeuchi, who are among the BOA pioneers.And one more person.Atsushi Hasegawa, a rider who leads the Japanese street scene, has been using BOA for many years.Powders, parks, streets and scenes go beyond categories and what is BOA's ability to provide the fit they seek in their harsh, slippery fields. Atsushi Hasegawa, who has been using BOA for a long time before becoming a BOA pioneer, why continue to wear BOA-equipped boots?I asked why.
---
Atsushi Hasegawa wants a fit for boots
I'm the type that tightens relatively tightly.As for the size of the boots, I prefer to have more room on the toes, so I wear boots that are a little looser, and instead, tighten them so that the heels do not float.It's the same even if the boots change, and now I'm using GT-BOA, which is relatively soft and easy to feel the soles of the feet on the street, and OM-BOA, which is quite stiff and can withstand speed when doing free riding. , Both boots are tightly tightened.If the heel floats, the response will be poor, so it is important to be able to hold the ankle as much as possible and tighten the toes so that they are not overtightened.Therefore, the dial that tightens the ankle side using the double BOA type is firmly tightened.
To keep using BOA
Because it is easy to tighten and has a sense of reliability
I started using BOA when I was in junior high school, and I used both speed lace and shoe lace on the way, but I like BOA the most.As I said earlier, I really want to tighten it so my hands hurt quite a bit.If you pull the laces tightly in cold weather, you may get blood.Speed ​​racing is relatively easy, but it's still difficult to tighten it every time, and it's a lot of hard work when you have a backache.Especially when you don't want to flutter this one, tighten it.If it is left over-tightened, it may cause congestion, so it is easy to make adjustments by tightening it only once and then loosening it.I think it's pretty nice to be able to change the fit to your liking from moment to moment.
I've never had a problem with BOA.I've used it for a season and never broke the wire, so I've never replaced it myself.I think that kind of place is very reliable.I've never felt loose.On the contrary, I wonder if people other than BOA will loosen.I hear that the speed lace will not loosen, but it will loosen at all, and the shoelace will not loosen, but I will get used to it, so I have to tighten it after all.BOA is probably the same as me, but I can tighten it with haste at the timing of "I want to tighten it a little more".That's why it's a great advantage to be able to change the fit you want instantly.Also, from last year, I changed from the conventional stainless steel wire to a slightly flexible lace called TX3 lace, and I feel a fit that wraps around more overall.It tightens firmly, but it's comfortable, and I thought it would be nice when I first put it on. Even if you wear it for a day, the comfort will last, so you will feel less stressed.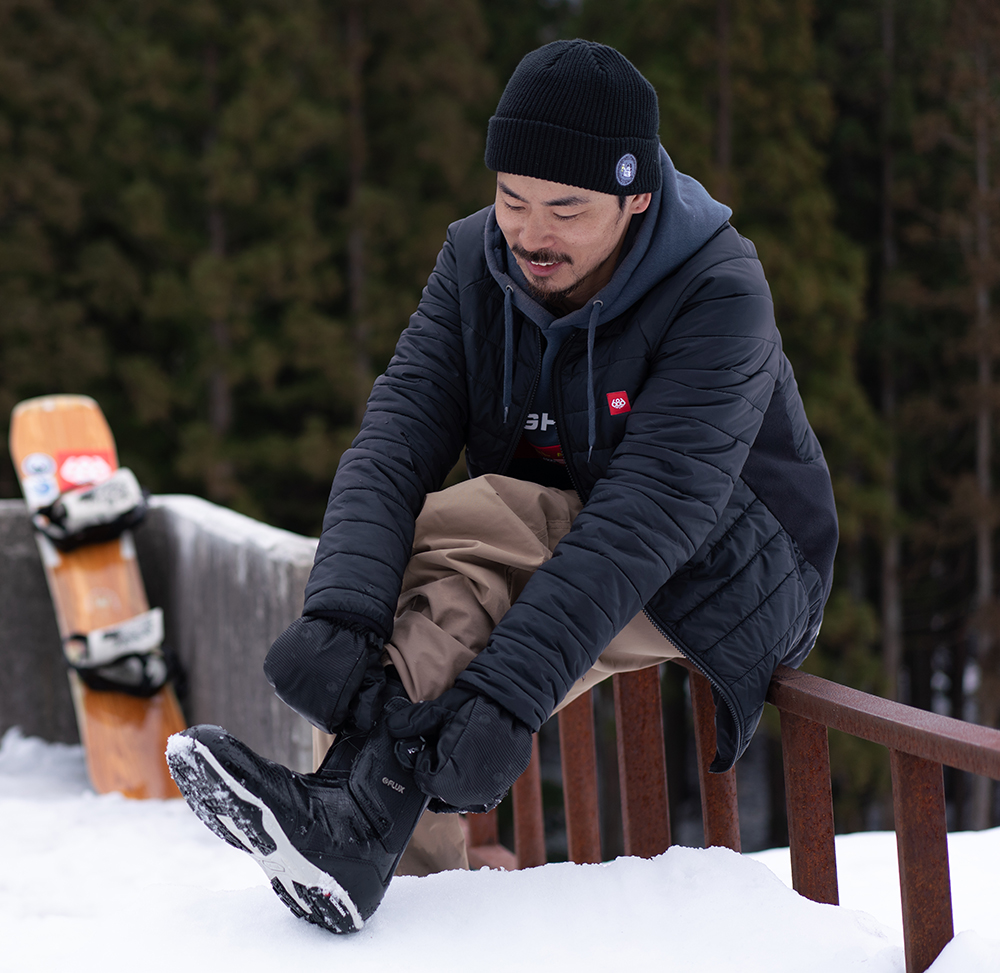 Searching and moving spots, etc.
Supports agile movements required for street photography
It's also very easy to shoot while moving the spot.When moving, I basically change from boots to shoes, but BOA can be driven just by unlocking it, so it may not be good, but it will move as it is.If it's a shoelace, your ankles won't move unless you loosen it firmly, and your feet will get tired. In the case of BOA, if you loosen the outerwear a little, you will not feel tired even if you wear it for a long time.Since the inner string itself does not have that much tightening ability, you only have to loosen the outer string, so you can keep your foot in good condition with one action.That's right, the best thing is.Even when skiing on the slopes, I will definitely loosen it with a gondola, and if it is not tight enough with a long lift or a night game in cold weather, I may loosen it a little.Loosening just clicks the lock out, but it still loosens just right.When tightening, turn the dial a few times to restore it to its original state, so it is very easy to adjust.
By feedback
Product improvements are also made firmly
The TX3 has a larger lace diameter than the wire, so it probably has less capacity to wind up.So, I tighten it quite a bit, so when I was testing for commercialization, I sometimes exceeded that capacity and couldn't unlock the dial lock.At that time, I realized that it would not be good if there was too much room in the length of the string when loosened with MAX.Therefore, the product has been improved to an appropriate length, so there is no problem at all.We take our opinions into consideration and make products that are less prone to trouble.
You can adjust the fit you want while sliding
When you start slipping, the boots will become familiar and you will have plenty of room no matter how much you tighten them first.That's why I retighten it, but I want to reduce it as much as possible, so I tighten it while moving the boots to make it feel familiar from the beginning.However, there is no need to tighten it on the way.Especially hard boots don't bend much if they aren't slipping.At that point, it doesn't mean that it fits perfectly on your feet.Rather, I think you can feel the true fit after slipping.I think BOA's unique advantage is that you can easily adjust it to the best fit for yourself while sliding.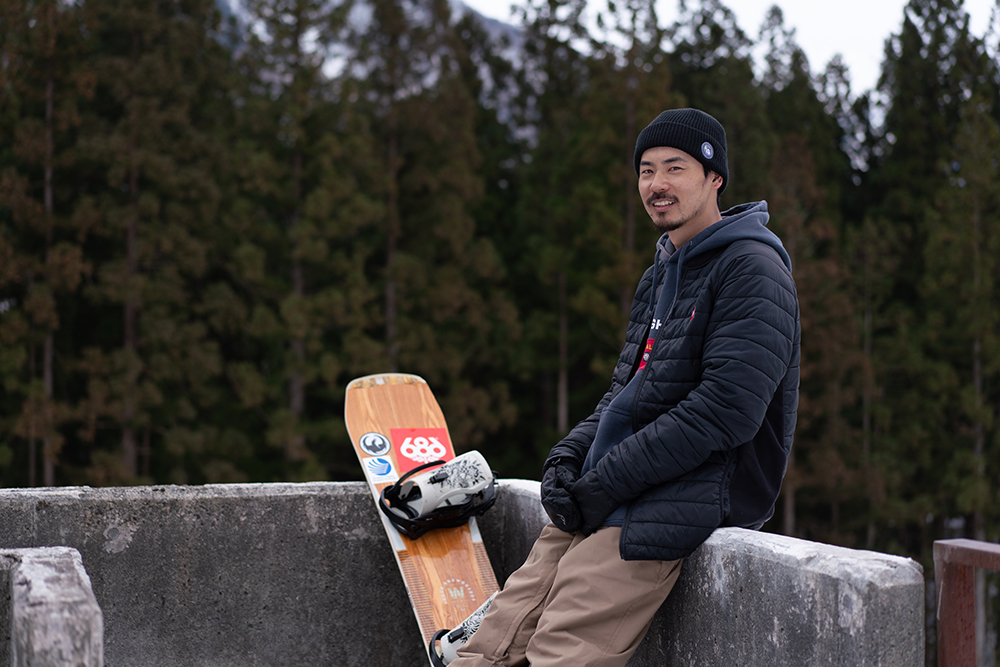 For more information on the BOA Fit System BOAFit.com へ