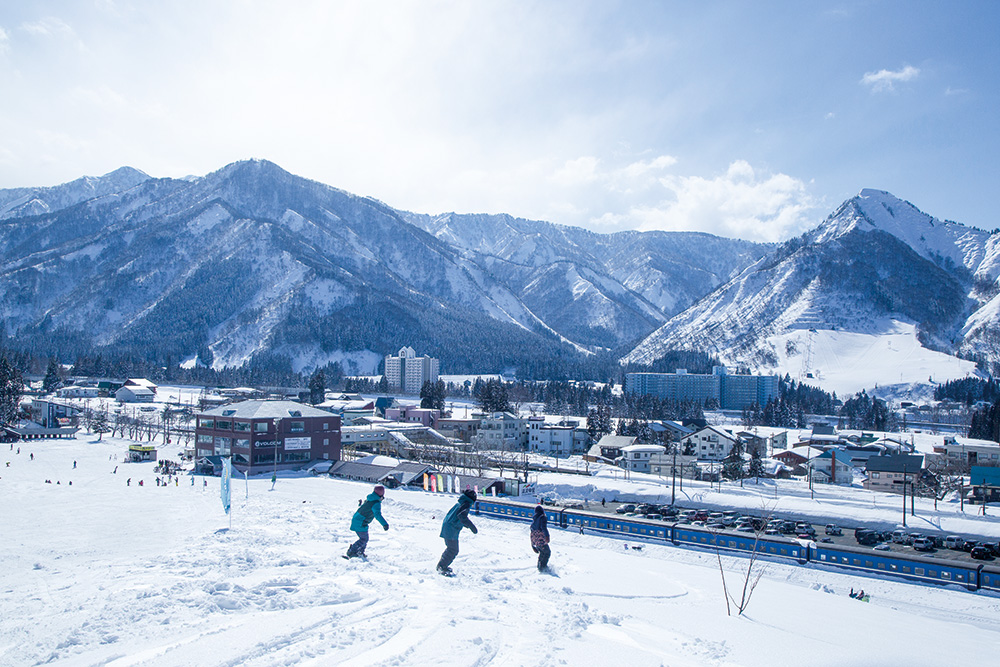 The slope over the Blue Train, which is also a free rest area on the Joetsu Line. Yuzawa Nakazato, with its beautiful contrast of three, is full of playable elements such as a non-compacted snow area that satisfies not only families but also powder freaks and a bank yard with a series of banks. From 3 to 18 years old, get a great deal on the Snow Serious Generation Support Project!What are the topics of this term in Yuzawa Nakazato ...?
HOTSLOPE 1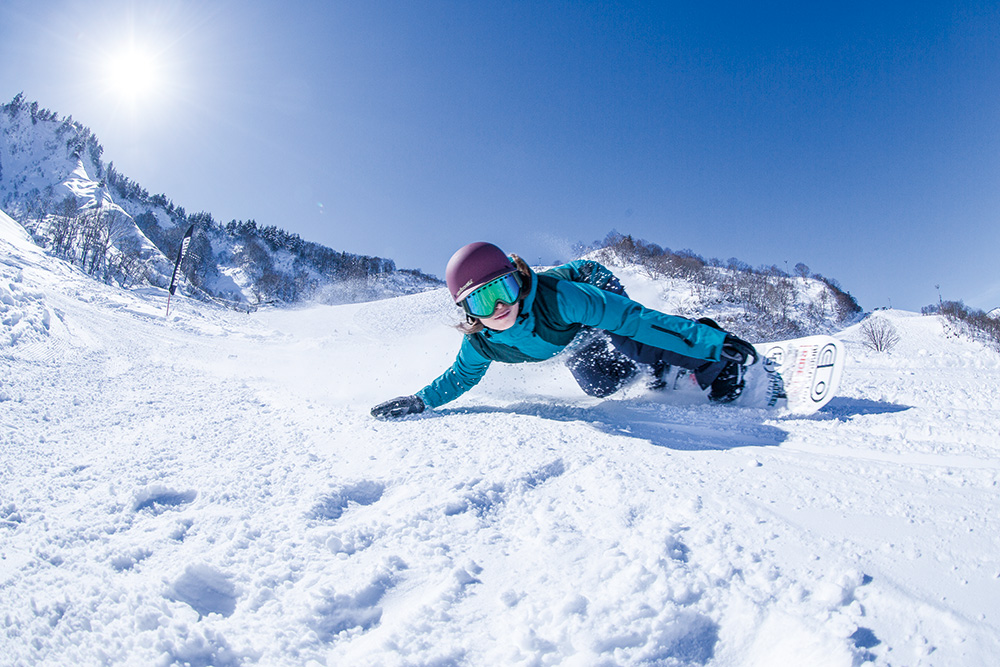 BANK YARD
A bank park with waves and banks that utilize the natural terrain produced by "SNOW CASE", which produces parks mainly in the Yuzawa area.Enjoy snowboarders of all levels
A panoramic view of the Yuzawa Nakazato course.Bankyard heads for Joyful Course
HOTSLOPE 2

Giant course
There are 5 non-compacted snow courses, all of which can be accessed with a single lift and have an excellent course layout.This giant course, which has the highest slope, has a maximum slope of 1 °, and if it snows, it will turn into one of the best powder courses in the area.
---
TOPICS 1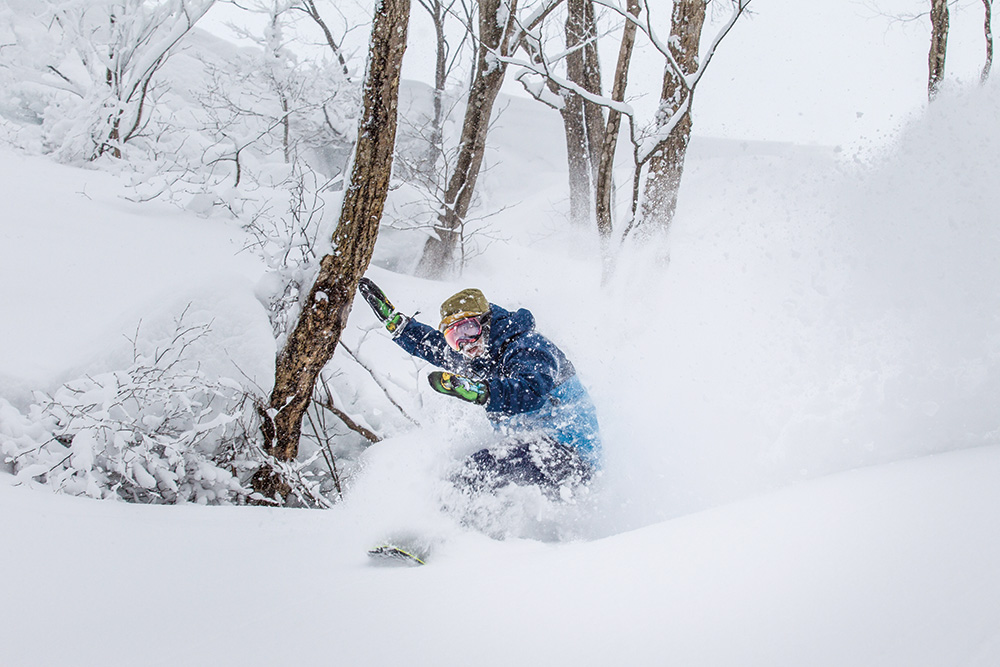 SIDE COUNTRY
For advanced players who are not satisfied with the regular course, we recommend the side country area with 4 tree run courses.Easy access from the lift, you can return to the course without hesitation.An SNS event will also be held this year
Let's slide down by turning the lift in both the non-compacted snow course and the side country area
TOPICS 2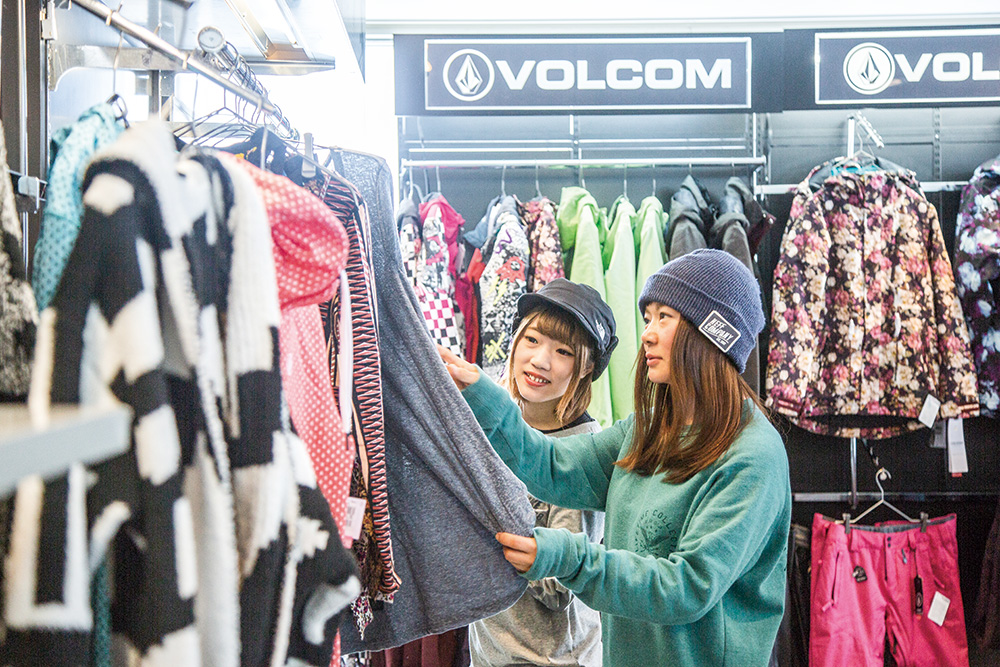 VOLCOM STORE
"VOLCOM STORE", the only ski resort in Japan, will open again this year for winter only!Because it is directly managed, a wide variety of items are sold at a great price.Check out the items at the Stone Cafe next door for lunch.
Gather VOLCOM lovers!Enjoy VOLCOM items while taking a break at the cafe!
VOLCOM STORE is inside the Nakazato Ski Center, which is directly connected to Nakazato Station.
TOPICS 3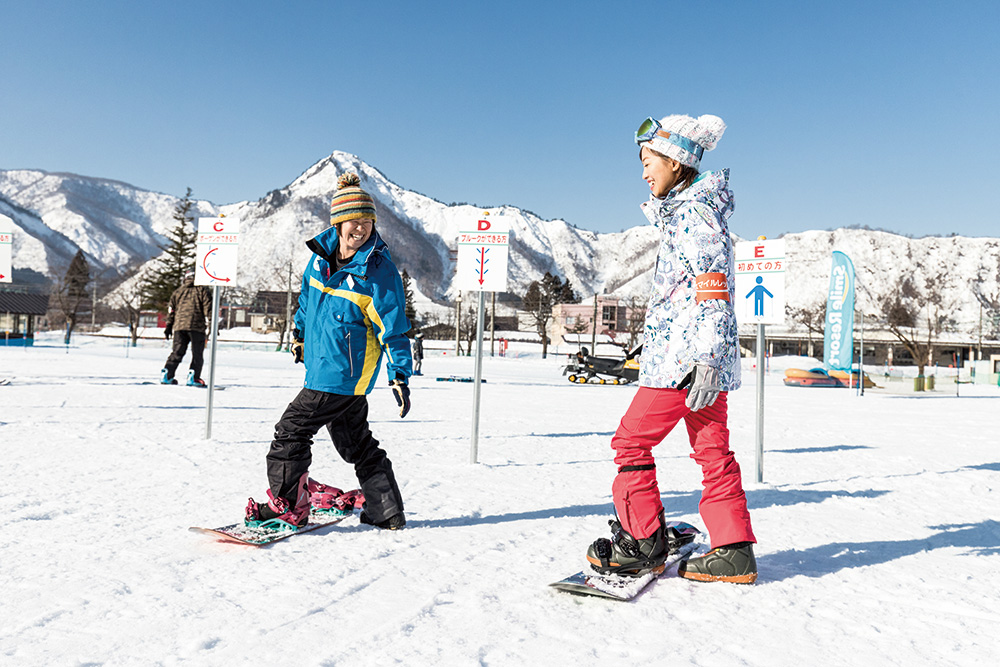 Smile lesson
Free snowboarding class "Smile Lesson" for the second year.Since the focus is on etiquette and how to fall, even beginners can take on the challenge of snowboarding with confidence if they take lessons.The target is 2th grade and above, up to 4 people on a first-come, first-served basis.The time is from 1:10 to 9:00
Whether you are new to the game or aiming for a badge test, improve your skills at Nakazato!
---
Snow resort special feature >>> Yuzawa Nakazato Snow Resort