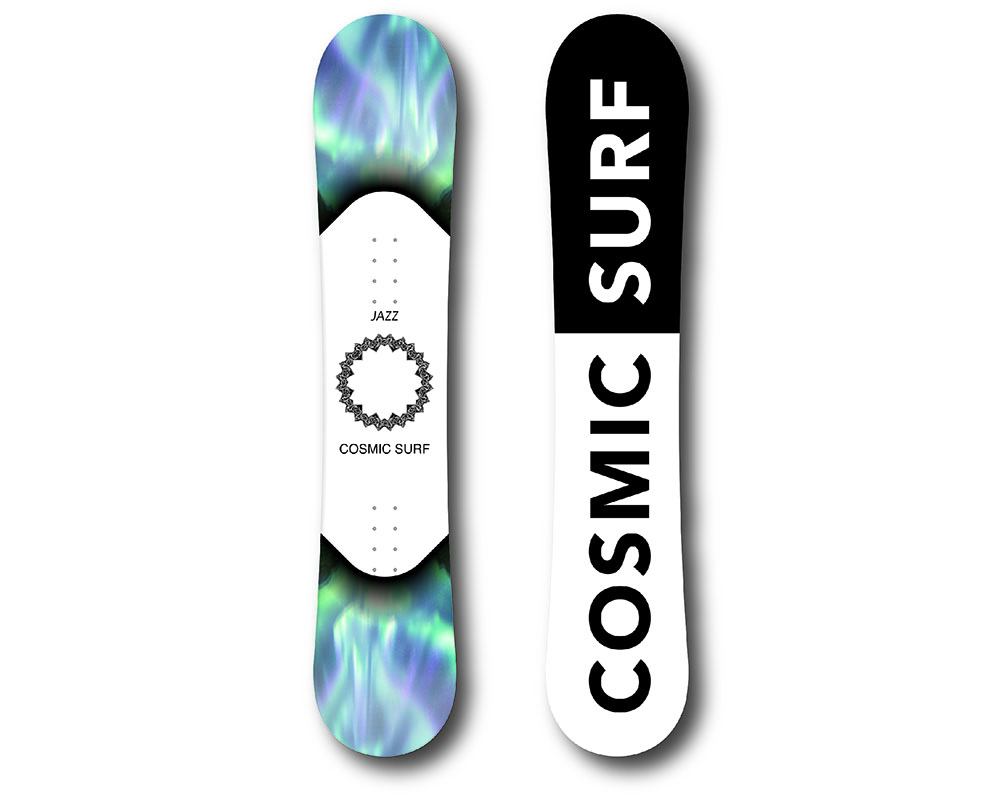 COSMIC SURF
Completely new model with new "AHC" structure
JAZZ ADVANCE
Outline: Full twin tip
Camber Bent: Camber
Size: 135, 143cm
Price: 52,800 yen (tax included)
---
COSMIC SURF, which has been highly evaluated by girls riders for its soft colors and graphics that adult women want to have, is also equipped with technology that supports the progress of ascending riders.Of particular note this season is the newly introduced "AHC" structure.
Abbreviation for "ADVANCED HONEYCOMB CORE", a new structural core material in which the honeycomb structure is wrapped in a conventional core material. The characteristic of this core material, which COSMIC SURF is focusing on as the third core after the WOOD core and RIM core, is its resistance to lateral force.The conventional honeycomb structure is strong against pressure from above and below, but has a drawback that it is weak against force from the lateral direction.By overcoming this, unnecessary blurring during gliding was reduced, and more stable riding became possible.
At the same time, the balance between weight and flex has improved, and control performance has also improved dramatically.The true value of this new technology is that it helps you move more easily.
This season's new model "JAZZ ADVANCE" is equipped with this "AHC" structure.It is the only model in the lineup that uses this new technology.It is a twin-tip all-round model with a full camber shape that has a sense of stability in carving and can take advantage of the repulsion of flying with an ollie or kicker.The grip feeling during the turn is outstanding and it also has high recovery power.In addition, as the weight is reduced, the swing weight is also lighter and the operability is improved.The flex is also softly set for women, so it's easier to control, and I'm happy that it's easier to turn and handle. By adopting AHC, slipperiness is further increased, and it is one of the recommended machines that you can enjoy slipping all day long.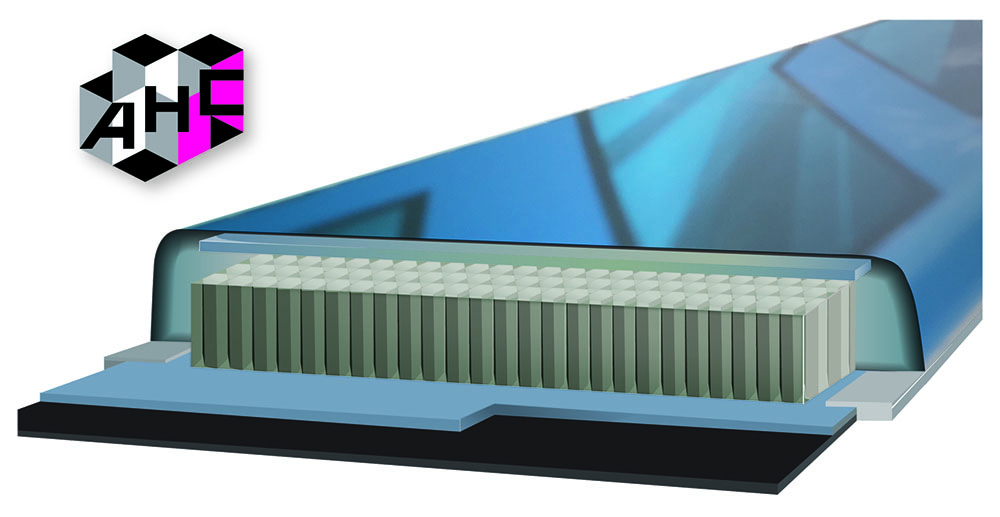 AHC structure newly introduced this season that realizes stable sliding and improved operability.By wrapping the honeycomb structure, which is light and resistant to vertical force, with a core material, resistance to lateral force is also improved.


A shape with excellent turn stability and recovery power.The grip on the snow surface is also perfect
---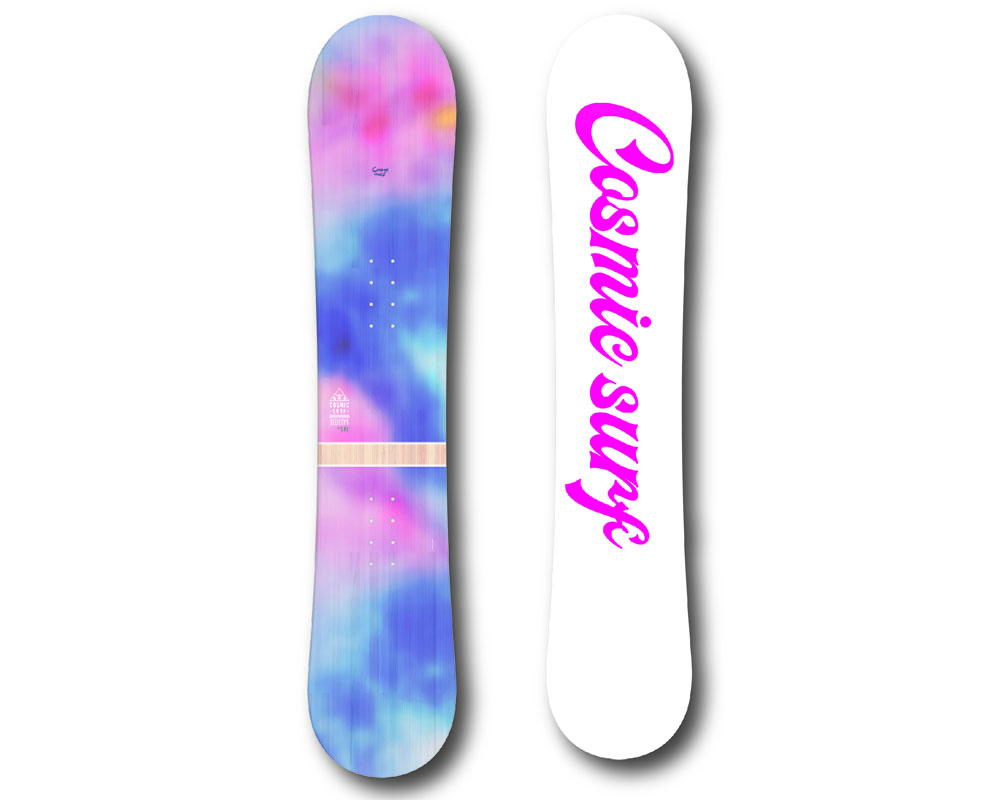 Great for practicing carving turns
DELIESYA
Outline: Directional
Camber Bent: Camber
Size: 135, 141, 147cm
Price: 52,800 yen (tax included)
Among the COSMIC SURF lineup, this model is recommended for female riders who are aiming to step up this year.Adopting the "TCC" structure, which has the best features of the cap structure and sandwich structure, it is lightweight, strong, and has a chewy ride.The center part flexes flexibly, and the weight of the top and tail parts makes the swing weight lighter and improves operability.Since it has a camber shape, the edge hold is good and the more you step on it, the more stable the turn becomes possible.This is a must-have for anyone who wants to practice carving turns.
21-22 cosmic surf Check out the snowboard NEW LINE UP in the video !!
---
COSMIC SURF BRAND PAGE here