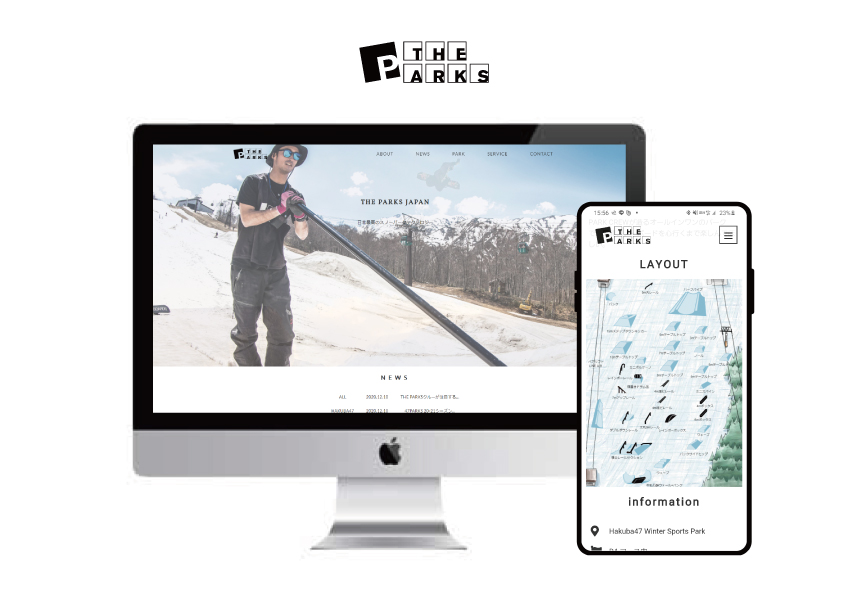 The website of "THE PARKS", the largest snow park creation team in Japan, operated by Sideway Co., Ltd. has been completely renewed.
THE PARKS is a leading snow park team in Japan that not only manages the park, but also creates courses for big contests such as COWDAY and HAMMER BANGER, and consistently performs everything from video creation to promotion.This season, Nagano Prefecture HAKUBA47WINTER PARKS "47PARKS", Hyogo Prefecture Hachikogen Ski Resort "THE PARKS HACHI", Nagano Prefecture Hakuba Tsugaike Kogen Ski Resort "TG PARKS", Gifu Prefecture Meiho Ski Resort "MEIHO PARKS5000" Create and operate snow parks at four locations.
Each of the four parks with different characteristics has a concept and layout that cannot be experienced at other ski resorts, and HYWOD members will be appointed as advisors to all the parks to create the parks.
And on this official homepage, the features, news, layout, staff introduction of each ski resort are posted, and the details of each park can be confirmed in an easy-to-understand manner.
In addition, Ki Inamura from HYWOD is in charge of creating this homepage.While working as a rider, the comprehensive direction created by him who is engaged in creative activities such as web production and design is also a big point of this renewal.
Let's enjoy the difference in each feature at these 4 ski resorts of THE PARKS GROUP this season.
The park opening will be announced as soon as it snows, and will continue to be broadcast on the news from time to time.