Marasaki Sports 45th Anniversary Special Model SALOMON x ANTHISI.
The history of Marasaki Sports and the artwork by the world-famous tie-dye brand ANTHISI, the latest technology of Salomon snowboard is the first triple collaboration!
As it is a unisex model, couples, parents and children should definitely have a pair look! !!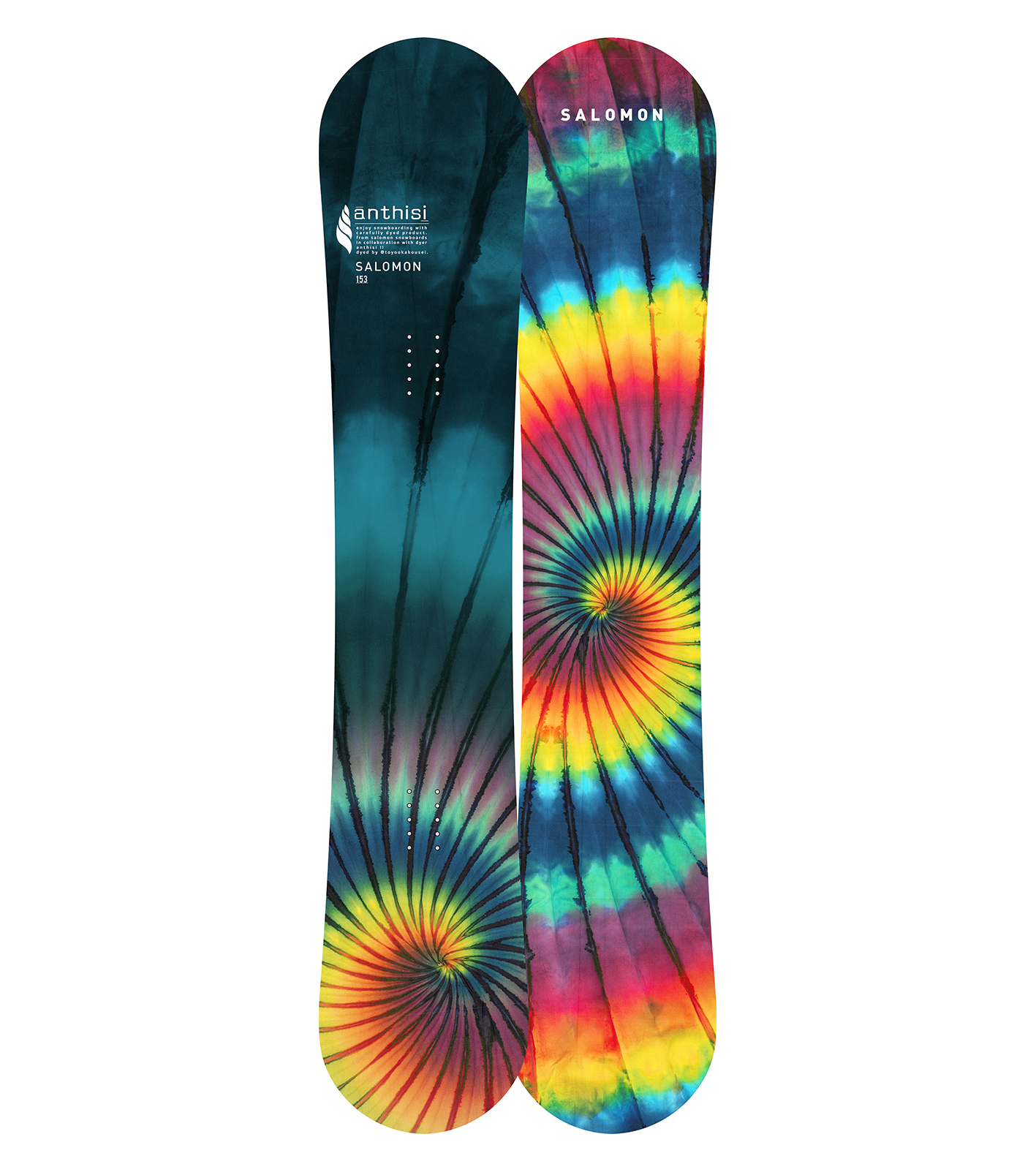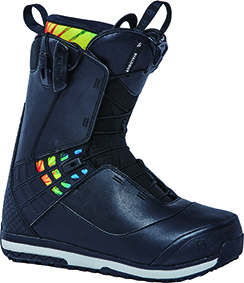 ≪Board product details≫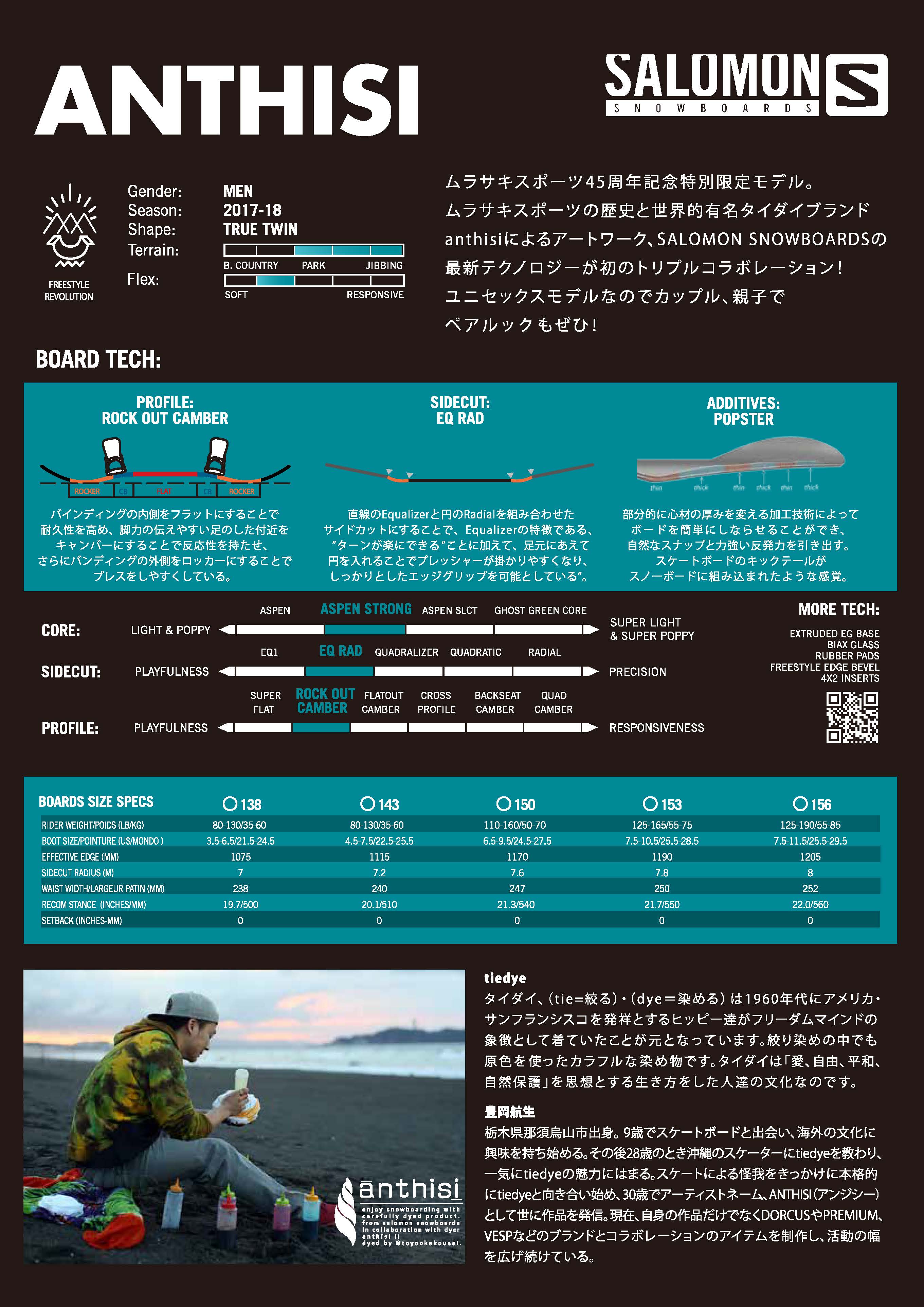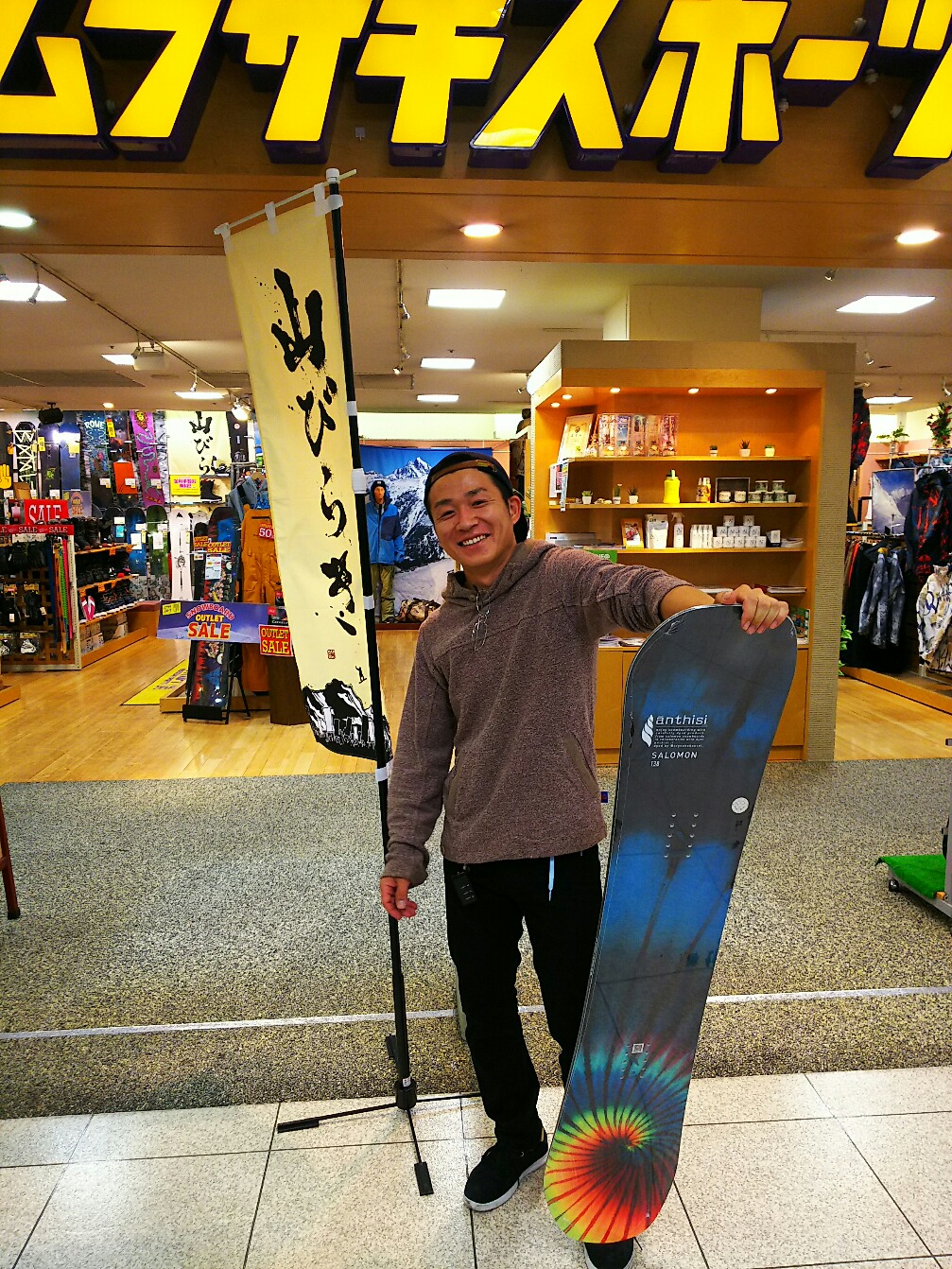 ANTHISI
Toyooka Kosei Profile
Born in Nasukarasuyama City, Tochigi Prefecture. At the age of 9, he met skateboarding and began to be interested in foreign cultures.After that, when he was 28 years old, he learned tiedye from an Okinawan skater and fell in love with tiedye at once.In the wake of an injury caused by skating, he began to face tiedye in earnest, and at the age of 30, he released his work to the world under the artist name ANTHISI.Currently, he continues to expand the range of activities by producing not only his own works but also items in collaboration with brands such as DORCUS, PREMIUM, and VESP.