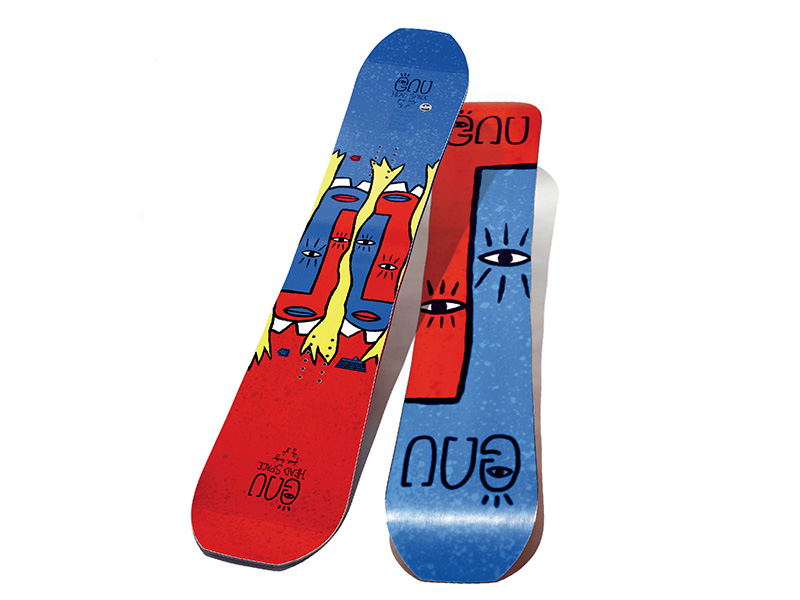 The brand "GNU" that symbolizes the American snowboarding scene was born at Marvin Factory in 1977.Using the latest technology and materials, it is an innovative brand that has always led the scene with stylish riders such as Forest Bailey, Nicolas Müller and Jamie Anderson.
A special jib board featuring an asymmetrical design designed by Forest Bailey, the No. 1 Park & ​​Jib Master of the GNU team, based on his own experience.It has an asymmetrical outline and adopts an asymmetrical magnet traction edge with different side curves on the toe side and heel side.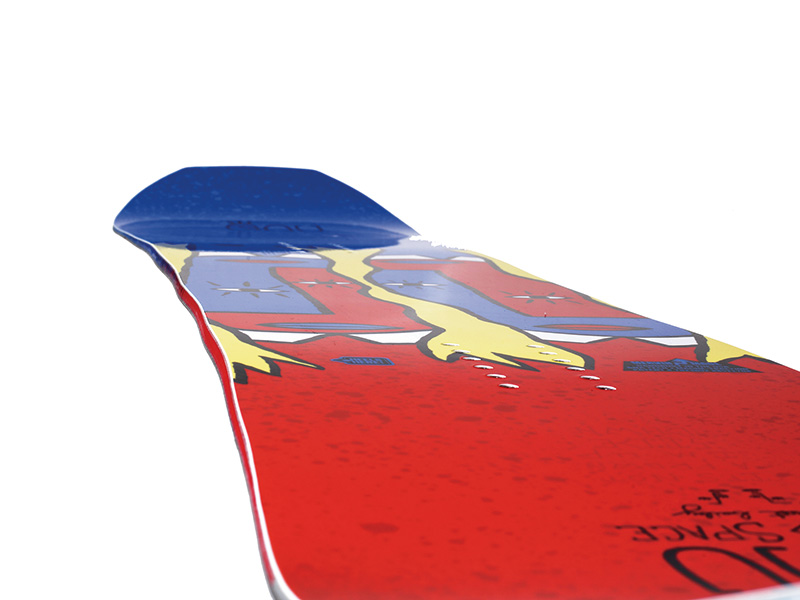 Not only that, the core material also has a different composition on the toe side and heel side.Although the shape of the board itself is twin, the contents are completely different on the left and right.Attention is also focused on Forest Bailey's art, which seems to symbolize it.Durable materials are used for the sole and sidewalls, and the performance is significantly improved compared to the conventional model. HEAD SPACE adopts C3 camber.With a large camber throughout the board and a slight mild rocker in the center, this shape is extremely controllable, allowing for clean carving and high ollie.In addition, it demonstrates outstanding levitation performance with powder.

As GNU's Forest Bailey signature, there is SPACE CASE which adopts C2-X structure and has excellent carving performance, but although HEAD SPACE is also introduced as a special jib board, its carving performance is very attractive.As an asymmetric board, it has a very high degree of perfection, and both the back side and front side can easily enter the turn, and the sense of stability during the turn is also good. It's a little softer than SPACE CASE and easy for anyone to handle.The impression is that you can easily enjoy all kinds of freestyle riding, such as carving, terrain play, and performances in the park.Many people think that the signature model is "difficult", but this HEAD SPACE is easy to handle and enjoyable to the fullest.It is a board equipped with the latest technology that people who want to enjoy sharp carving in addition to jib should definitely try it.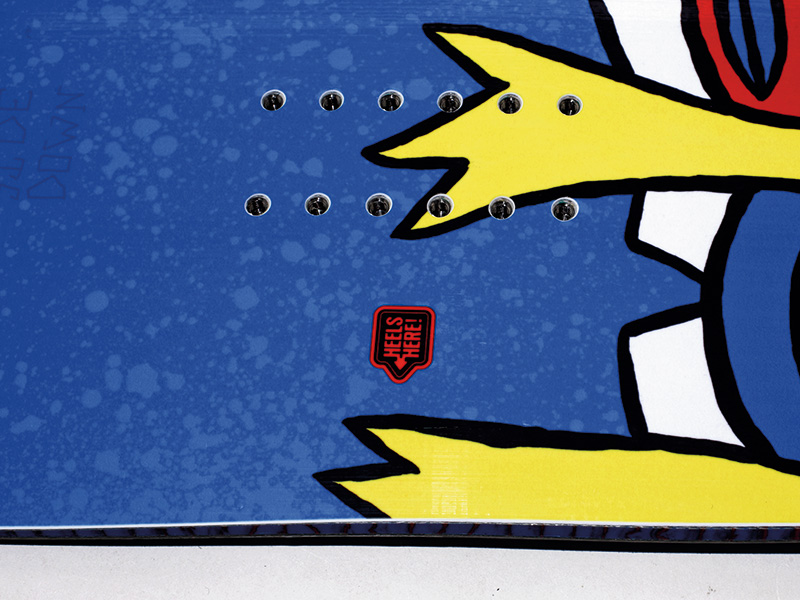 Click here for the lineup (digital catalog) for this term.