It is also very popular with gratri riders because of its performance suitable for rantry.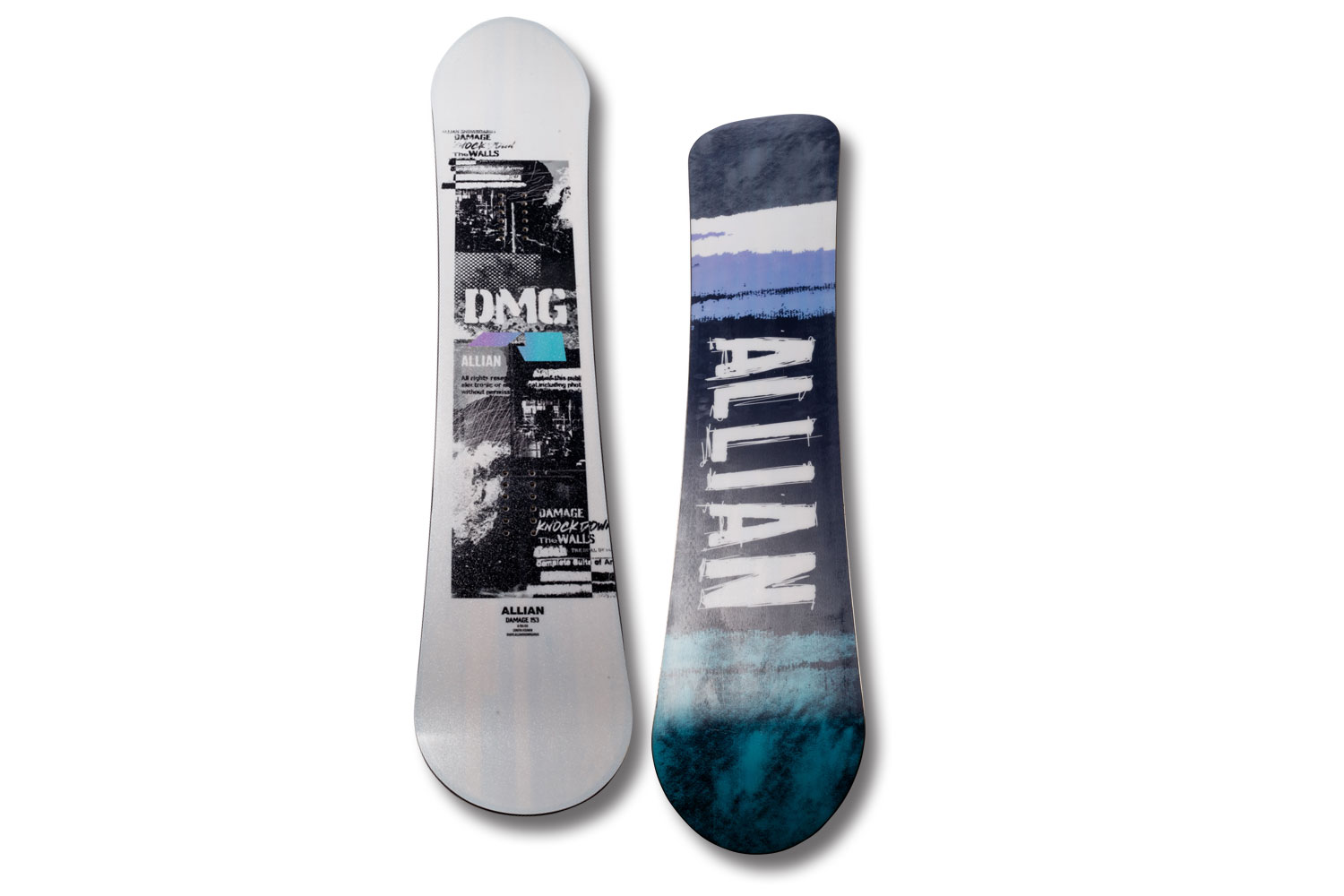 ALLIAN
DAMAGE
Size: 147, 150, 153, 155cm
Price: ¥ 74,800 (tax included)
DAMAGE is light and has a soft flex setting, and while adopting mid camber, it features excellent repulsion and a sense of stability.A very well-balanced board overall.For those who want to do their best in park jumps, jib and gratri lovers, this is the best one in ALLIAN's board lineup.
The nose and tail are a little thick, but the waist width is 155 cm even with a length of 24.9 cm, which is narrower than ALLIAN, so the carving edge can be cut back smoothly.The sole uses the IS7610 sintered base, which is reasonably priced and has excellent high-speed gliding performance.In other words, the finish is suitable for so-called rantry, where you play while turning at high speed.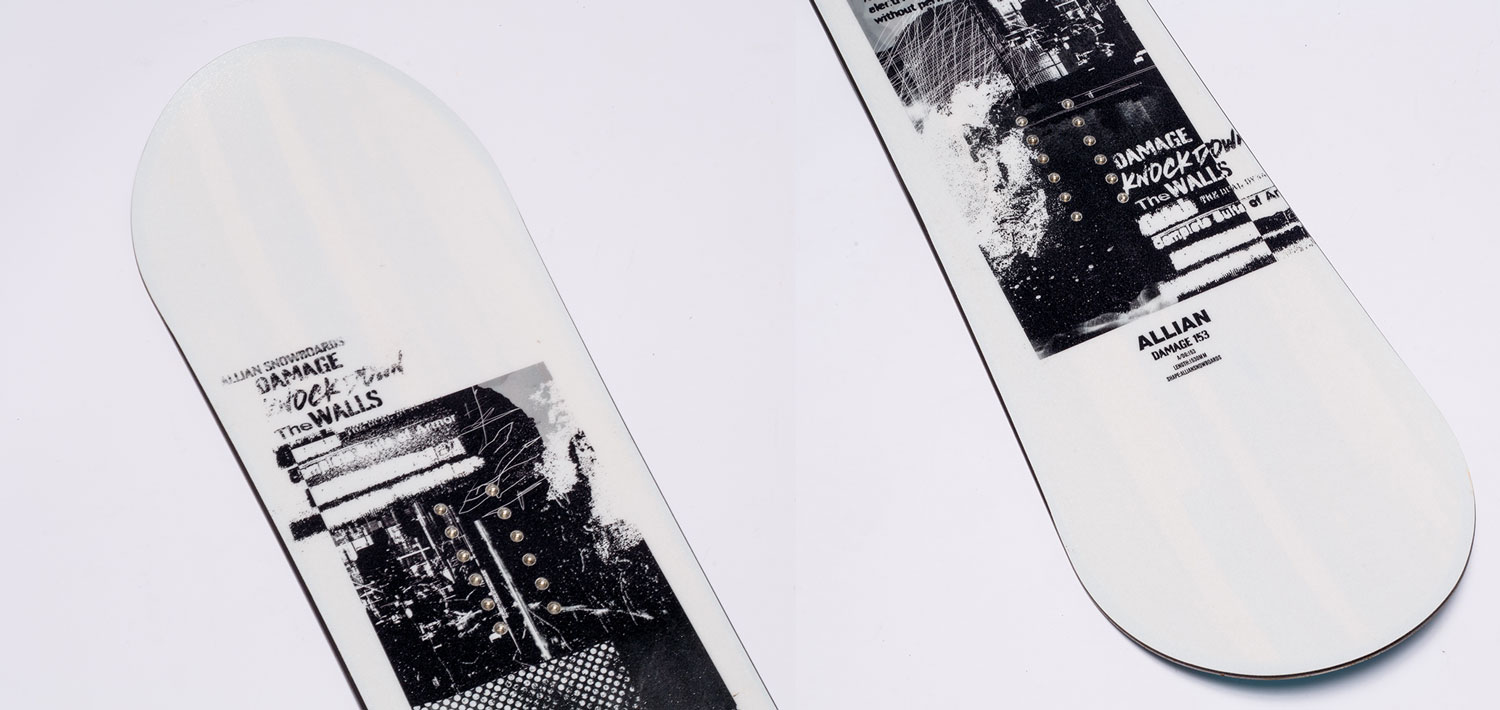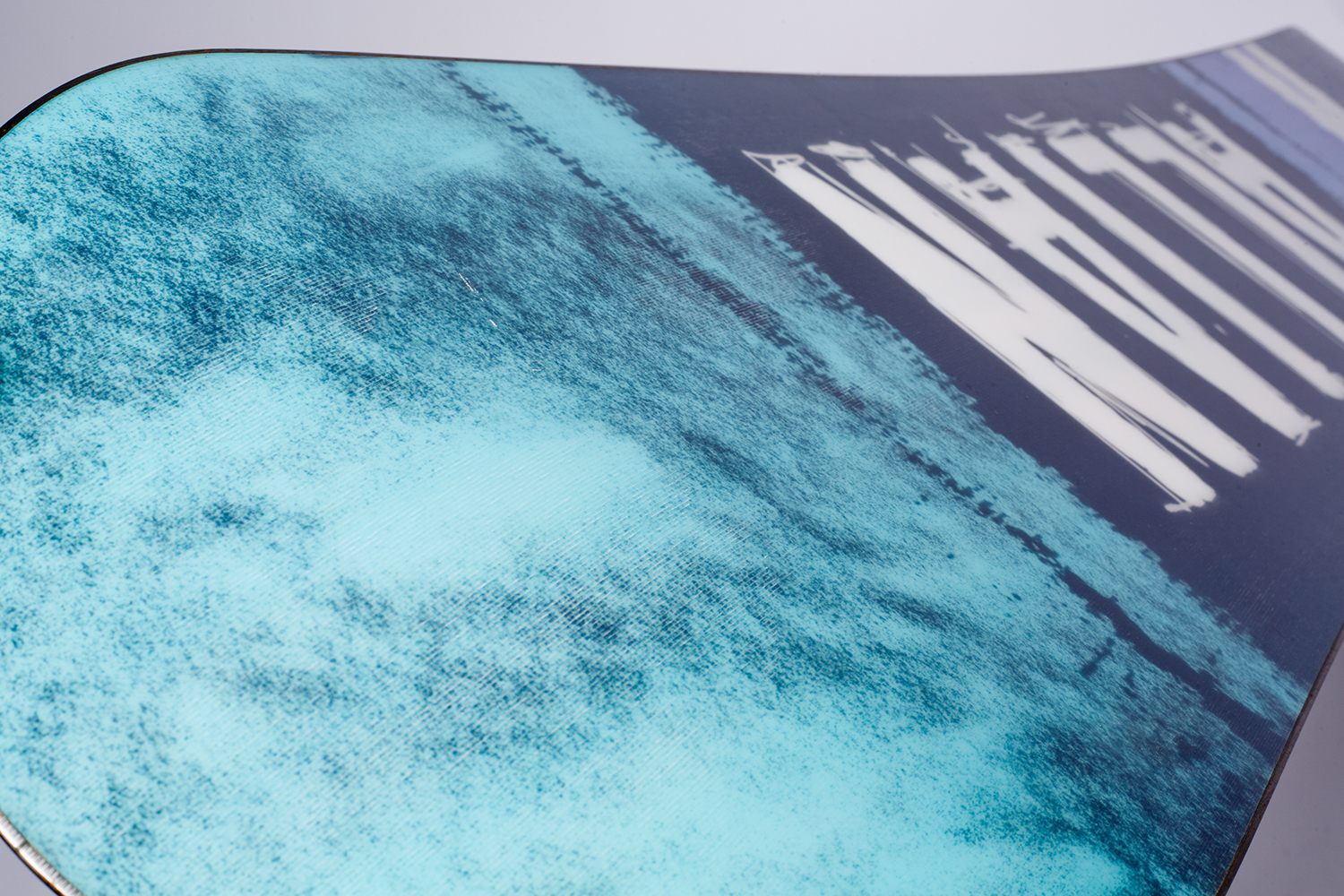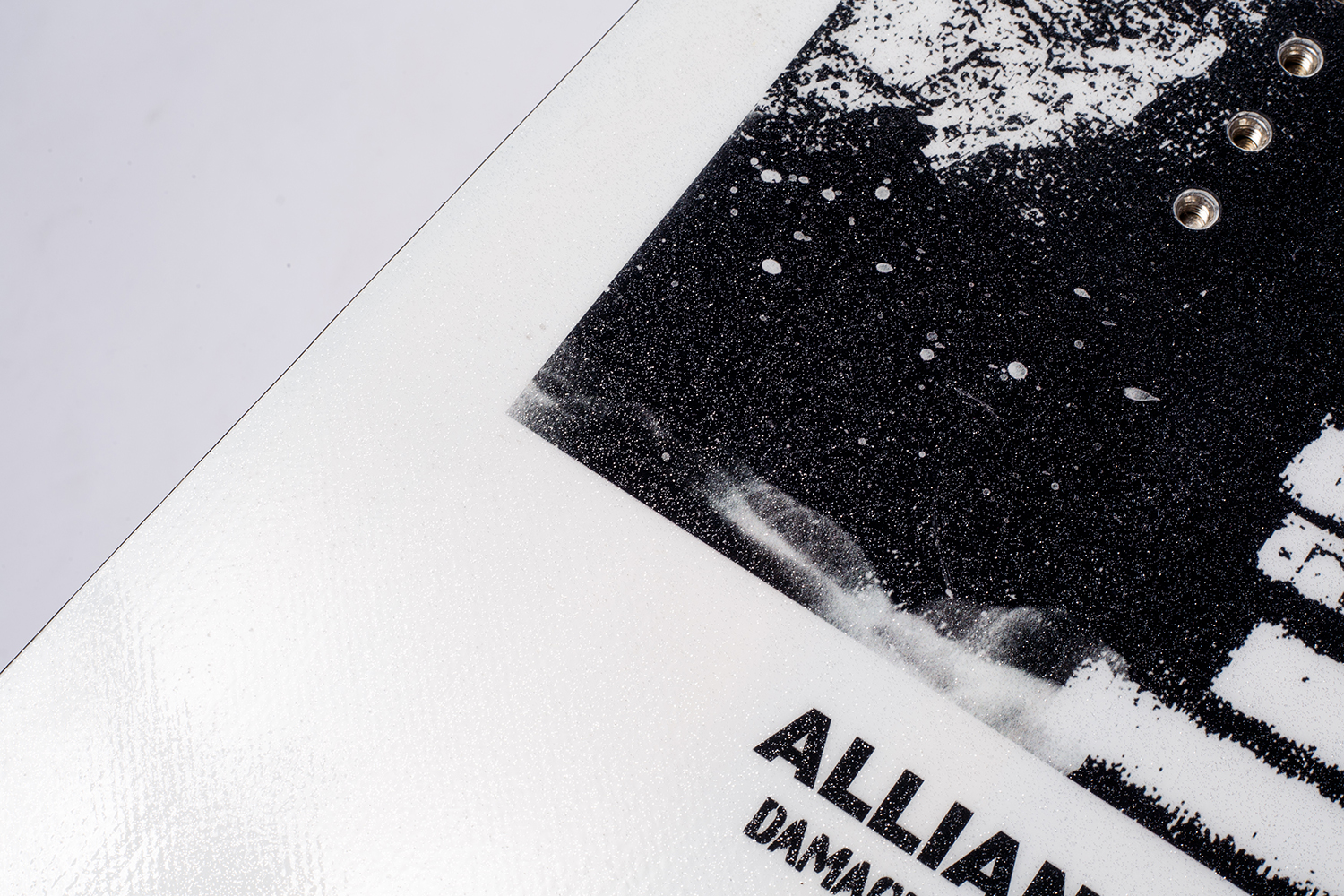 > Pre-emptive gear special feature: ALLIAN
>ALLIAN's first freeride & powder board "FREE LINE"
>Popular models representing the brand ・ PRISM series "PRISM" "PRISM INVISIBLE" "PRISM LTD"
>Popular girls model "PRISM GIRL" with updates
---
Click here for information on the latest ALLIAN lineup
ALLIAN BRAND PAGE